🍂 Embrace the season of crisp air, vibrant foliage, and pumpkin-spiced everything – it's time to delve into the enchanting world of Fall in Europe! As summer bids us farewell and the leaves begin to change their hues, a new chapter unfolds across the continent. Europe, with its rich history, diverse cultures, and breathtaking landscapes, becomes an even more alluring destination during the autumn months.
So, let's grab our scarves, sip on some warm beverages, and embark on an unforgettable journey as we unveil the ultimate Fall Bucket List in Europe. Get ready to immerse yourself in a tapestry of seasonal delights that will leave you in awe at every turn. Whether you're a fan of charming villages nestled amidst golden forests, thrilling festivals celebrating age-old traditions, or simply relishing in the cosy atmosphere of historical cities, Europe has something to captivate every heart and soul. Let the adventure begin! 🍁
Why Fall is the Best Time of the Year to Travel
The fall season is the most beautiful time of the year to travel. People love to take strolls on the street, enjoy nature at its fullest and shop for new clothes.
Autumn is a time for reflection and contemplation on what the new year has in store. There are also plenty of end-of-summer sales that make it one of the best times to buy clothes, shoes and luggage!
We hope you enjoyed reading about why fall is the best time of year to travel. In case you are looking for ideas for Spring break then we got you covered in a separate post.
Fall Bucket List for Europe
Fall is a time of the year that you don't want to miss out. One of the best places to visit in fall is Europe. Europe is home to some of the most picturesque and iconic cities, towns and villages in the world.
Europe is full of diverse cultures and beauty that will leave you breathless. This continent has something for everyone.
The list below is a "must-see" list for this Fall.
1) Madrid, Spain
Madrid is a city full of life, culture, and history. It's also the perfect time to visit because fall is coming!
Fall in Madrid is a beautiful time of year. The leaves are changing colors and trees are beginning to lose their leaves. This means that the city becomes less hot during this season. Madrid has many cafés, parks, and museums that you can enjoy during your trip!
2) Rome, Italy
I visited Rome, Italy in the fall. It was such a beautiful time to visit as the leaves were changing and it was not as hot as it is during the summer. I enjoyed exploring all of the churches and landmarks that made Rome famous.
I really enjoyed my time in Italy and I recommend that other people visit there as well.
3) London, United Kingdom
London is a city with a lot of culture, history, and tradition. It has been the hub of Great Britain for centuries. In recent years, this city has been going through a lot of changes that have made it a more pedestrian-friendly and bike-friendly city.
The fall season in London is an especially beautiful time of year because the leaves change colors and there are fewer people outside due to cold weather. A walk through one of the many parks is so much more enjoyable in autumn than it would be if you visited during other seasons because it's quieter, you can feel all the fall leaves crunching under your feet, and you'll get to see all the colorful trees.
4) Amsterdam, Netherlands
In the Fall, Amsterdam is a great place to visit. The leaves are changing colors, the weather is cool and it is a time for making new memories.
Some of the best things to do in Amsterdam include bike tours which show you some of the hidden gems in this city. You can also take a boat ride down one of the canals and learn about Amsterdam's history.
If you are looking for an adventure, there are lots of ways to explore Amsterdam's surrounding areas like water parks, theme parks or even cheese shops!
5) Paris, France
A fall trip to Paris is a perfect way to experience crisp, clear days and cool evenings. There are plenty of things to do in the city, from exploring the Louvre's diverse collection of artwork to sampling some of France's most famous wines.
For those looking for an off-the-beaten path experience, there are many small villages close by that offer charming cafes and historic buildings worth exploring.
Fall is a time for celebrating harvests and delicious treats so be sure to pack your appetite!
6) Barcelona, Spain
Barcelona, Spain is a coastal city rich in culture and history. In the Fall, this city is dotted with colorful leaves, sun-soaked beaches, and beautiful architecture. I have compiled a list of the top attractions in Barcelona that you should not miss when visiting this fall.
Palau de la Música Catalana
La Pedrera
Montserrat Mountain
Castell dels Tres Dragons
7) Lisbon, Portugal
Lisbon, Portugal in Fall is a magical place to visit if you are looking for a change of scenery. With the leaves changing colors and the air becoming crisp, this city offers a new take on the cold season. And with all the world-class restaurants and street vendors to explore, Lisbon proves to be a great city for all seasons.
The Portuguese capital has long been known as one of Europe's most underrated destinations. But even locals will admit that Lisbon has been experiencing a boom in popularity over recent years, with traditional tourist hotspots such as Belém and Bairro Alto experiencing an influx of visitors from other parts of Europe.
The various neighborhoods in Lisbon offer vastly different experiences depending on how you choose to spend your time there: from exploring the old town
8 ) Athens, Greece
The changing leaves of autumn are a sight to behold in the historic city of Athens, Greece. With crisp air in the air, you can enjoy all the local foods and drinks that are available in this time of year.
The changing leaves bring a sense of wonder to Athens. The green foliage turns yellow and red, adding to the beauty of this historic city. It's not just tourists that flock here, but locals too who come out to enjoy the festivities that fall has to offer. This is one bucket list item you don't want to miss!
9 ) Prague, Czech Republic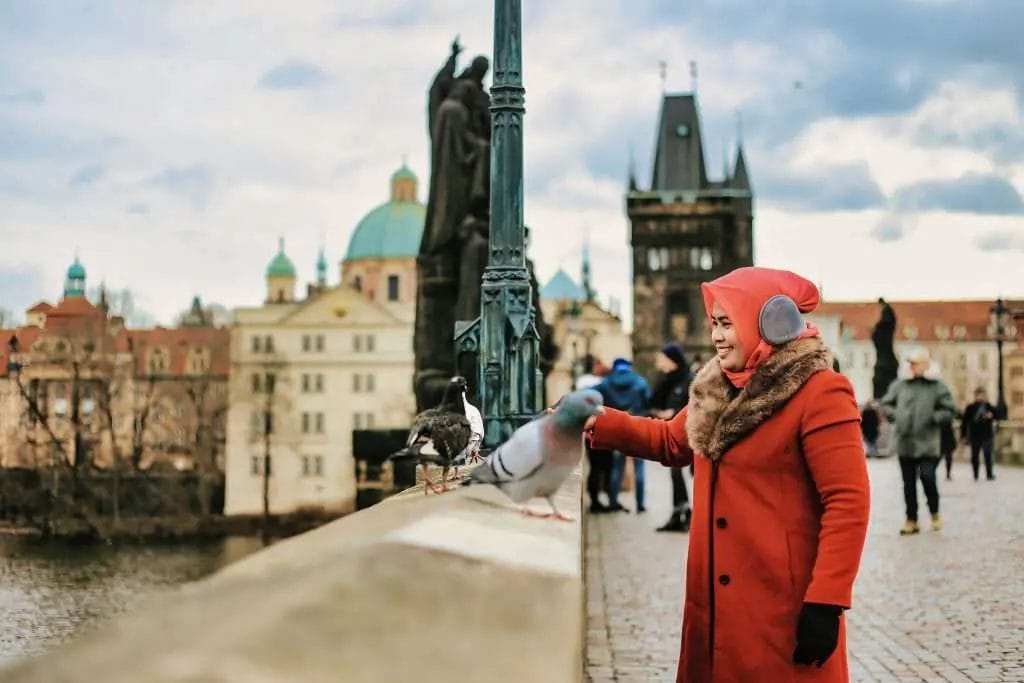 Prague is a magical city with its own unique history, culture, architecture and cuisine. The city was founded in the fifth century by the Czech people, who were fleeing from German tribes.
Prague's medieval buildings are surrounded by the Vltava River, which is lined with many bridges that have to be crossed to visit all of its historical sites. Prague Castle is one of the main attractions that overlooks the whole city and has been a royal residence for centuries now.
The Strahov Monastery dates back to 1143 and houses two libraries inside one building. With many churches around town, it's not hard to find a place for prayer or meditation during your stay in Prague!
10 ) Vienna, Austria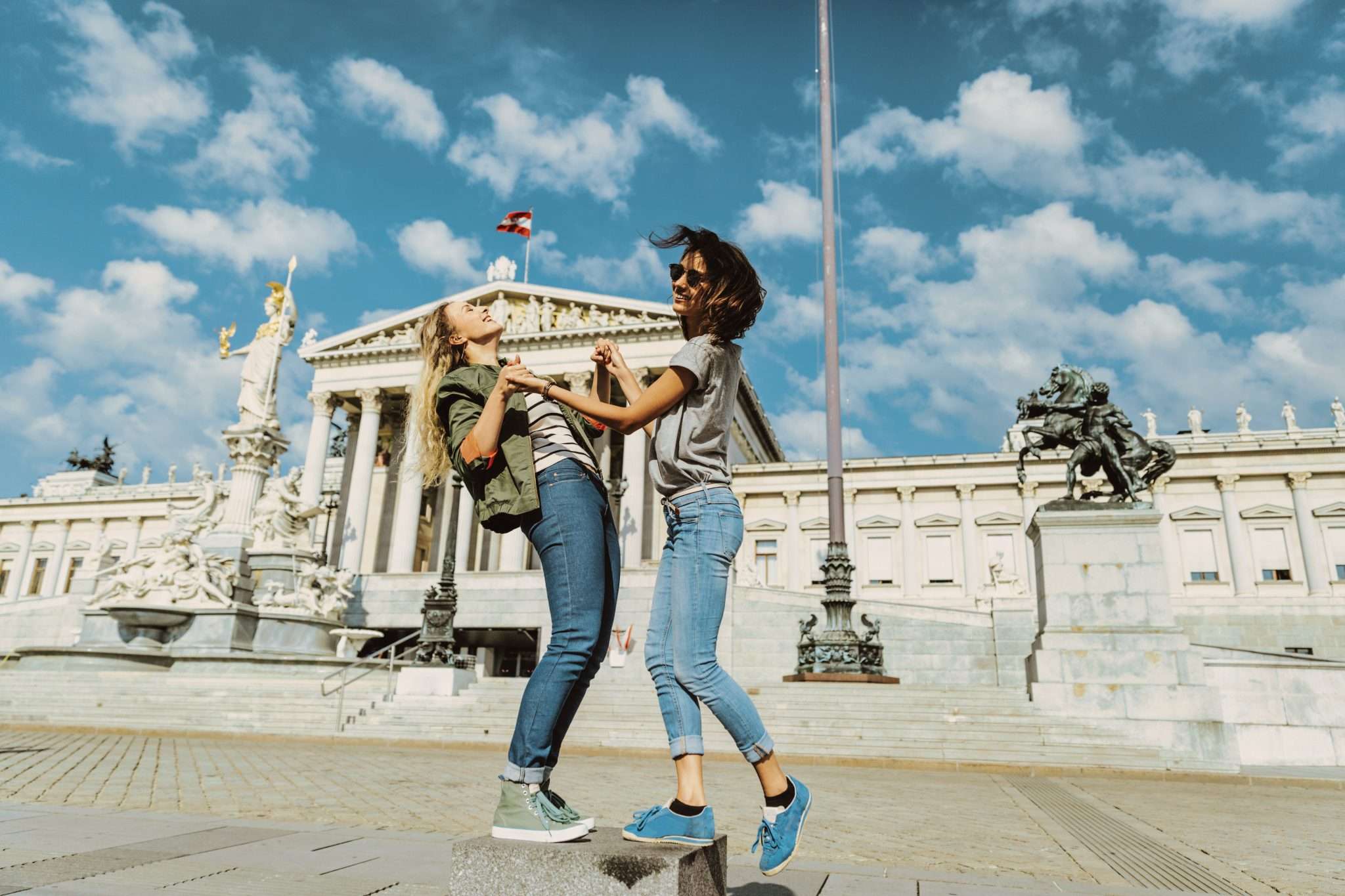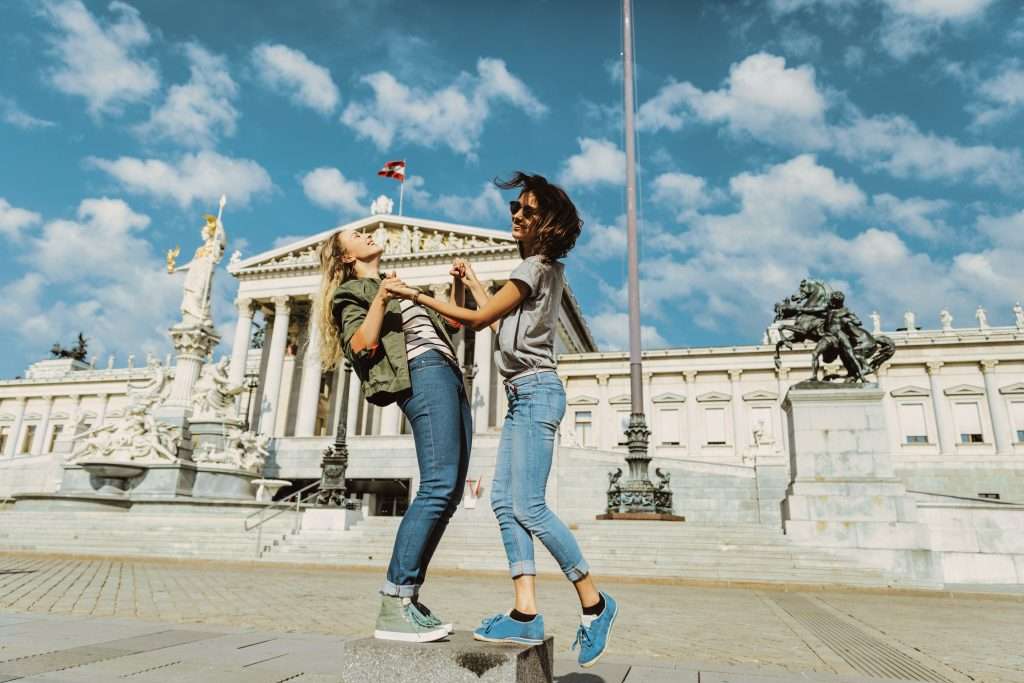 Fall in Vienna is a great time to enjoy the city during its most colorful season.
There are many things that you can do in this city during Fall, but if you are looking for a bucket list of activities, these are the most popular ones:
– Take a walk among the colorful leaves in Prater Gardens
– Attend one of Vienna's famous festivals
– Visit the pumpkin patch at Schönbrunn Palace garden
– Get your hands on some delicious apple pie or other seasonal treats
Exploring Charming European Countryside
The European countryside in fall exudes a sense of tranquillity and picturesque beauty. There are several idyllic destinations that should be on every traveller's radar:
Visit Provence, France: Renowned for its lavender fields in summer, Provence transforms into a captivating landscape with vineyards and olive groves during fall. The charming villages and vineyard-covered hills create a painterly backdrop for your exploration.
Experience Tuscany, Italy: Tuscany, known for its art, history, and gastronomy, becomes even more enchanting during autumn. The vineyards and rolling hills draped in golden hues provide an ideal setting for wine tasting and leisurely strolls.
Wander Through the Scottish Highlands: Scotland's rugged terrain turns into a breathtaking mosaic of red, orange, and gold during the fall season. The mist-covered mountains and serene lochs make for a soul-stirring experience.
City Escapes Amidst Autumn Beauty
Some of Europe's most captivating cities come alive with autumnal charm during this season:
Paris, France – The City of Love in Fall: Paris, with its iconic landmarks and romantic ambience, becomes even more alluring in the fall. Stroll along the Seine, visit cozy cafés, and marvel at the Eiffel Tower against the backdrop of warm fall colors.
Prague, Czech Republic – A Fairytale in Autumn: Prague's medieval architecture and cobbled streets take on a dreamy quality in the fall. The city's many bridges and castle perched on the hill offer postcard-perfect vistas.
Vienna, Austria – Historic Elegance in Fall: Vienna's imperial grandeur is accentuated by the vibrant colors of autumn. Explore historic palaces, visit traditional coffee houses, and enjoy classical music performances.
Embracing Nature in National Parks
Europe's national parks are a nature lover's paradise during the fall:
Plitvice Lakes National Park, Croatia: This UNESCO-listed park dazzles visitors with its cascading lakes and waterfalls, surrounded by lush forests that turn into a kaleidoscope of colours in autumn.
Swiss National Park, Switzerland: As the first national park in the Alps, it boasts untouched landscapes, glaciers, and diverse wildlife, all of which can be best enjoyed amidst the golden hues of fall.
Lake District National Park, United Kingdom: Famous for its serene lakes and rolling hills, the Lake District is a serene retreat during autumn. The picturesque landscapes inspired many famous poets and writers.
Autumn Gastronomy Delights
Fall in Europe also means indulging in delightful seasonal treats:
Savouring Swiss Fondue: As the weather cools down, warm up with a traditional Swiss fondue, a melted cheese dish perfect for sharing with friends and family.
Enjoying German Oktoberfest: This world-famous beer festival is a lively celebration of beer, food, and German culture. It takes place in various cities across Germany during the fall.
Indulging in Spanish Tapas: Spain's vibrant culinary scene is best explored through tapas – small, flavorful dishes meant for sharing. Sample a variety of these tasty morsels with a glass of local wine.
Festive Halloween Celebrations
Europe hosts some of the most unique and spooky Halloween celebrations:
Salem, Massachusetts, USA: Though not in Europe, Salem's reputation as the "Witch City" makes it a fascinating Halloween destination with its history of witch trials and eerie events.
Derry, Northern Ireland: Derry's Halloween festival is famous for its supernatural-themed carnival and fireworks, attracting visitors from around the world.
Transylvania, Romania: What better place to celebrate Halloween than the legendary home of Dracula? Take part in costume parties and explore the region's rich folklore.
Scenic Train Journeys in Fall
Experience Europe's stunning landscapes from the comfort of a train:
Glacier Express, Switzerland: This iconic train journey takes you through Switzerland's pristine Alpine scenery, complete with glaciers and snow-capped peaks, enhanced by fall colors.
West Highland Line, Scotland: Passing through dramatic landscapes and lochs, this train ride offers captivating views of Scotland's wilderness in all its autumnal splendor.
Bernina Express, Italy/Switzerland: This picturesque route takes you through the Swiss Alps and Italian landscapes, making it a delightful journey during the fall.
Witnessing the Northern Lights
While fall isn't typically associated with the Northern Lights, Europe still offers some opportunities to witness this celestial spectacle:
Tromsø, Norway: Although a bit chilly, Tromsø is an excellent location for catching the Northern Lights. Embrace the beauty of the lights dancing across the Arctic sky.
Reykjavik, Iceland: As the nights grow longer, the chances of seeing the Northern Lights increase in Iceland's capital city.
Finnish Lapland: Venture into the wilderness of Finnish Lapland, away from city lights, for an unforgettable experience under the Northern Lights.
Fall Wine Tours
Europe is a paradise for wine enthusiasts, and the fall season adds an extra layer of charm:
Bordeaux, France: Famous for its red wines, Bordeaux's vineyards come alive with vibrant colors during the fall, making it a perfect time for wine tasting.
Douro Valley, Portugal: This UNESCO-listed region is known for its port wine production, and fall offers stunning vistas of vine-covered terraces.
Tuscany, Italy: In addition to its picturesque landscapes, Tuscany is renowned for its wine, making it an ideal destination for a fall wine tour.
Cycling Through Fall Foliage
Explore Europe's natural beauty on two wheels during the fall:
Danube Cycle Path, Europe: This iconic cycling route takes you along the Danube River, passing through picturesque towns and forests adorned in fall colors.
Loire Valley, France: The Loire Valley's cycling paths wind through vineyards, castles, and charming villages, offering a delightful autumn adventure.
Amsterdam, Netherlands: Known for its cycling culture, Amsterdam and its surroundings provide a lovely backdrop for a fall bike ride.
Soaking in Hot Springs
Find relaxation and warmth amidst the cool fall weather:
Blue Lagoon, Iceland: A geothermal spa with milky-blue waters, the Blue Lagoon is a soothing oasis surrounded by volcanic landscapes.
Saturnia, Italy: Saturnia's natural hot springs provide a therapeutic escape, set amid the beautiful Tuscan countryside.
Bath, England: Visit the historic Roman Baths and indulge in the city's thermal waters, renowned for their healing properties.
Fall Photography in Europe
Capture the beauty of fall in Europe through your lens:
Cinque Terre, Italy: The colorful houses perched on cliffs overlooking the Mediterranean create a stunning contrast against the autumn landscape.
Santorini, Greece: Famous for its white-washed buildings, Santorini's stunning sunsets are even more magical in the fall.
Scottish Castles: The Scottish countryside, adorned in fall colors, provides a perfect backdrop for photographing ancient castles.
Historic European Architecture in Autumn
Europe's historic architecture is even more captivating with fall's golden glow:
Neuschwanstein Castle, Germany: This fairytale castle amidst the Bavarian Alps is a true spectacle when surrounded by the colors of fall.
Mont Saint-Michel, France: The medieval abbey perched on a rocky islet looks straight out of a storybook during the fall season.
Prague Castle, Czech Republic: The largest ancient castle complex in the world, Prague Castle's grandeur is accentuated by fall foliage.
Autumn Shopping Destinations
Fall in Europe offers fantastic shopping experiences:
Milan, Italy: A fashion capital, Milan is the place to find the latest fall trends and unique designs.
London, United Kingdom: From high-end boutiques to vintage markets, London offers a diverse shopping scene for every taste.
Barcelona, Spain: Explore Barcelona's trendy neighborhoods for stylish clothing, accessories, and souvenirs.
Cozy Retreats for Fall
Experience the warmth and comfort of these charming accommodations:
Alpine Chalets in Switzerland: Nestled in the mountains, these cozy chalets offer a perfect retreat amidst fall's natural beauty.
Countryside Cottages in England: Escape to the English countryside and enjoy the tranquility of charming cottages surrounded by autumn landscapes.
Rustic Cabins in Norway: Embrace the hygge lifestyle in rustic cabins, surrounded by Norway's breathtaking fjords and forests.
As the fall season unfolds, Europe unveils a captivating tapestry of colours, flavours, and experiences. From charming countryside getaways to vibrant city escapades, Europe's autumn bucket list promises an enchanting journey. Embrace the warmth of cosy retreats, witness the mystical Northern Lights, and savour the seasonal delicacies that make fall in Europe truly special. So pack your bags, grab your camera, and embark on an unforgettable adventure through the heart of autumn in Europe.
FAQ
What are the best places to witness fall foliage in Europe?
Europe offers numerous breathtaking locations to witness the vibrant colors of fall. Some of the best places include Provence in France, Tuscany in Italy, and the Scottish Highlands.
What are some unique festivals celebrated in Europe during autumn?
During autumn, Europe hosts a variety of festivals, including Oktoberfest in Germany, Halloween celebrations in Derry, Northern Ireland, and Transylvania, Romania, and wine festivals in Bordeaux, France, and Douro Valley, Portugal.
Can I witness the Northern Lights during the fall season in Europe?
While fall isn't the primary season for viewing the Northern Lights, places like Tromsø in Norway and Reykjavik in Iceland offer chances to witness this celestial phenomenon.
Are there any Halloween celebrations worth attending in Europe?
Yes, Europe boasts some fascinating Halloween celebrations, with Salem in Massachusetts, USA, Derry in Northern Ireland, and Transylvania in Romania being particularly renowned for their spooky festivities.
What are some must-try autumn delicacies in Europe?
Fall in Europe brings a delightful array of seasonal treats, such as Swiss fondue, German Oktoberfest specialties, and Spanish tapas to tantalize your taste buds.
Get your Notion Travel Planner Template!
Embark on your next adventure with the Wanderlust Planner – Notion Travel Planner Template – Notion Travel Planner Template for 2023 (chasingwhereabouts.com), the ultimate Notion Travel Planner Template. Organize your wanderlust-fueled dreams and turn them into unforgettable journeys. Whether you're a seasoned globetrotter or a newbie explorer, this template has you covered.