Since the easter holidays is around the corner, in this post we will be talking about the Best Destinations for Easter Holidays in Europe.
If you are also wondering where you want to travel in Europe in April, you can follow this post to the end to get an idea about the same. But this post is more centred around covering the European countries or cities in just 4 days. I have written a seperate post for Best Destinations to visit in Europe in April
Not sure what to pack for this trip then I have shared one awesome Packing list for Europe.
If you are looking for a destination to spend your Easter holiday, there are plenty of options in Europe. You can choose from the many countries in the region, or you could explore cities and regions within a country.
One thing to keep in mind when choosing a destination is that some countries have different regulations on what is allowed to be brought into the country. For example, cigarettes and alcohol are not allowed in Croatia, but they are permitted in France.
Easter in Europe is also a time of year when sunny days are back, flowers in bloom and days longer and warmer. Enjoy Europe's best destinations for your Easter holidays.
Top 20 Destinations for Easter Holidays in Europe
Vienna, Austria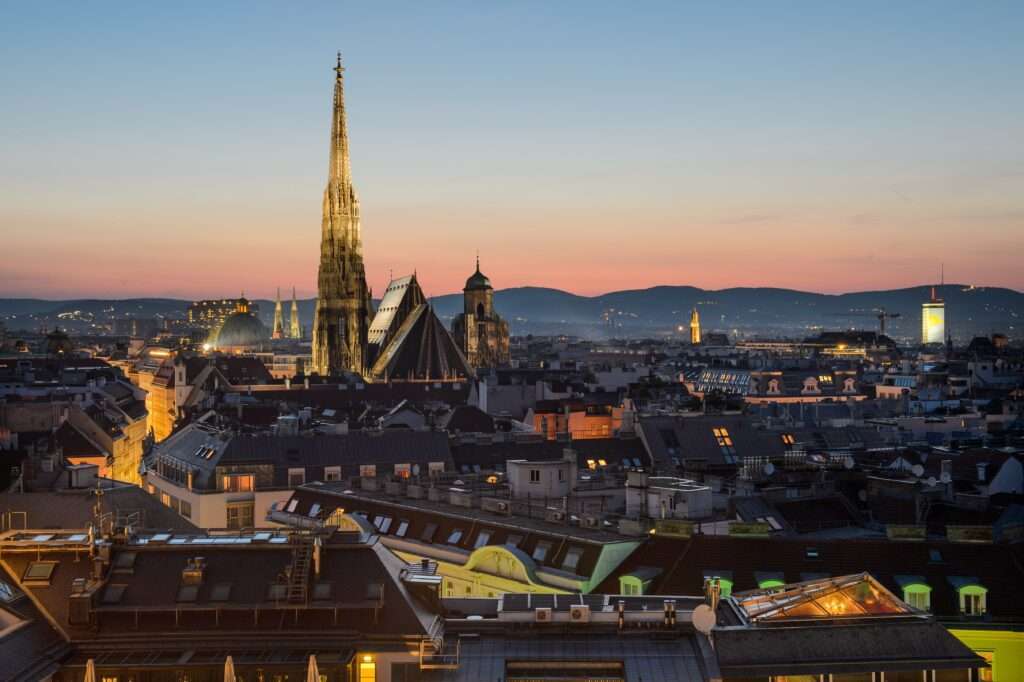 Vienna is one of the top ten most popular European locations with tourists. Vienna is a friendly and secure city. The city is a living museum where history and culture collide. You may listen to Mozart's piano concertos at the Muzikverein's Golden Hall, visit Schönbrunn Palace, or simply meander through the city's many Easter markets. In Vienna, there are three Easter marketplaces to visit.
If you are planning to spend your Easter in Vienna then I recommend you to specially check this post Vienna During Easter: 10 Amazing Things To Do
Read More for Vienna-
Vienna Pass Review – Is it worth your money?
10 Best Vegetarian Indian Restaurants in Vienna
15 Traditional Austrian Food that you will love in Vienna
Explore like a Local for the first time in Vienna – Vienna Travel Guide
Temperature During Easter Break in Vienna –
The average temperature during Easter in Vienna is 16 ° / 6 ° Celcius
Where to Stay in Vienna During Easter Break?
---
Ads Starting
Post Continues
---
Madeira, Portugal
Madeira is a beautiful place to be during Easter. The country has an amazing landscape, which is perfect for taking long walks.
The island of Madeira is located in the Atlantic Ocean, off the coast of Africa. It was discovered by the Portuguese in 1419 and became a major port for trade with Africa, South America and the Caribbean. Today it's an autonomous region of Portugal and one of its most popular vacation destinations.
Read More: Easter in Portugal
Edinburgh, Scotland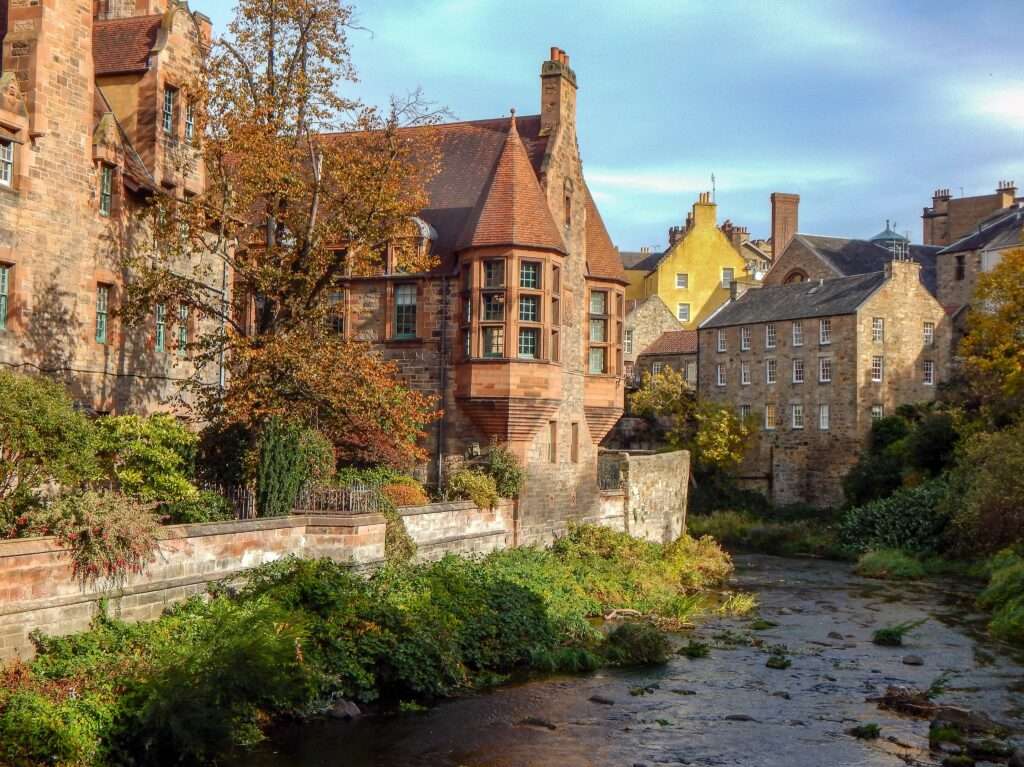 Edinburgh is a city with a festive spirit. The city can be explored during the day or at night, but the best time to explore it is definitely during Easter Break.
Edinburgh is a city with a rich history and culture that has been shaped by many different groups of people. Its architecture is a mix of medieval and reformed styles, which means you will find some beautiful buildings to visit during your trip. Make sure you go on an Edinburgh Hogmanay tour so you can experience Scottish traditions such as Hogmanay celebrations and bagpiping.
Milan, Italy
Milan is a city in Italy. It is the capital of Lombardy region, and the second-most populous city in Italy after Rome.
Milan is one of the world's most important fashion capitals. The city hosts numerous international trade shows and conventions, including Milan Fashion Week and the Milan Furniture Fair.
In Detail Guide about Milan:
Top Things to do in Milan Italy
Milan Pass Review – Is it worth it?
The Best Guide to the Top Festivals and Events in Milan
Read More: Easter in Italy
Valletta, Malta
The city of Valletta is the capital of Malta and it is one of the most popular tourist destinations in Europe.
The city has a rich history and architecture which can be seen in its churches, palaces, and monuments. The city also has many museums which offer visitors a chance to learn about Malta's history and culture.
The island nation is known for its sunny climate and blue seas. It is an excellent place to visit during the Easter holiday as there are many fun activities to partake in.
---
Ads Starting
Post Continues
---
Zagreb, Croatia
Zagreb is the capital and the largest city of Croatia. It is located in the northwest of the country, along the Sava river, at the southern slopes of Medvednica mountain.
It's one of those cities that has a lot to offer for those who are looking for a break from their everyday life. From museums to parks and restaurants, it has something for everyone.
Nice, France
Nice, France is a popular destination for Easter Holidays in Europe.
For the past few decades, Nice has been a popular destination for Easter. The city is known to have some of the best beaches in Europe and it offers an opportunity to enjoy the warm weather and explore this beautiful city.
The most popular event in Nice during Easter is the procession of eggs that takes place on Good Friday morning. The procession starts at Saint-Jean-Baptiste Church and ends at Place Massena where children can scramble for brightly colored eggs.
Bristol, UK
Bristol is a city in the United Kingdom, located on the west country of England. It is an old port town, which was often visited by pirates and smugglers.
It has also been a popular tourist destination for many years. Bristol is well-known for its maritime past, its Victorian architecture and for being one of the most artistic cities in the UK.
Lisbon, Portugal
Lisbon is the capital of Portugal and has always been a popular tourist destination. It is one of the oldest cities in Western Europe and was founded by the Romans in 138 BC.
The city has many different districts, but its most famous are Baixa, Chiado, Bairro Alto, Alfama and Mouraria. These districts have their own unique feel to them with each having their own distinctive architecture, customs and cuisine.
Read More: 25 Things to Do In Lisbon Portugal
---
Ads Starting
Post Continues
---
Prague, Czech Republic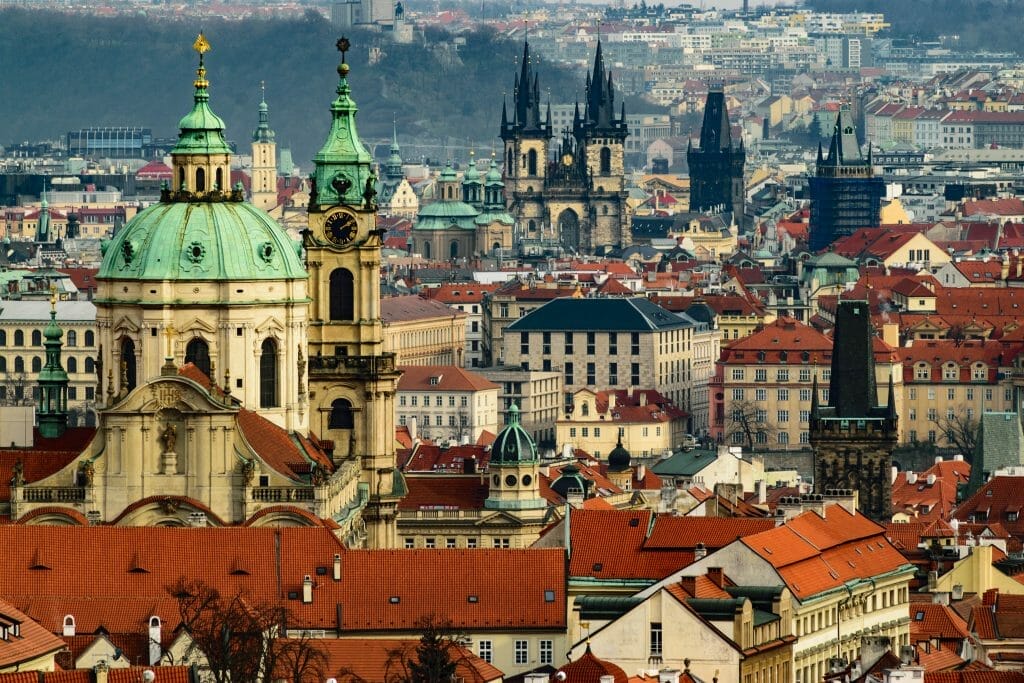 Prague, the capital of Czech Republic is considered one of the most beautiful cities in Europe. It is known for its breathtaking architecture, quaint pubs, and world-class cuisine.
If you are planning a trip to Prague in January then you should know that it might be too cold for these months. So, if you want to visit Prague this time around then make sure that you take care of your accommodation and transportation needs early enough.
Read More:
Top Things to do in Prague
Prague Pass Review

Paris, France
In January, Paris is a beautiful city to visit. However, it's also a popular destination during Christmas and New Year's Eve.
The French capital is an ideal place to visit in the wintertime. Known for its vaulted architecture and romantic atmosphere, it has a quiet charm that is perfect for a holiday break.
It's no surprise that Paris is one of the most visited cities in Europe with almost three million tourists coming here every year. With this number on the rise, you'll want to make sure you have your itinerary planned before you arrive so you can enjoy your time here without any unnecessary delays or disappointments.

Read More Post From Paris –
8 Tips for a Stress-Free Boat Tour in Paris
Paris Pass Review – Is it worth it?
Top 10 Remarkable Vegetarian Indian Restaurants in Paris
15 amazing picturesque locations you should visit in Paris
10 Top Food One will love eating on a day trip to Paris
10 Top Food One will love eating on a day trip to Paris
18 Awesome Things to do in Paris that you can't miss
Fall in Love with Paris with Romantic Honeymoon Guide & Valentines Day Paris
Tours and Tickets for Attraction in Paris – here

---
Ads Starting
Post Continues
---
Keukenhof & Zaanse Schans, Netherlands
The Keukenhof gardens are a must-see attraction for any tourist. The Zaanse Schans is a reconstruction of the typical Dutch village, showcasing the history and culture of the region.
Keukenhof is a garden in Lisse, Netherlands, about one hour from Amsterdam. It is one of the world's largest flower gardens and attracts more than 1 million visitors each year to admire its tulips.
Zaanse Schans is a reconstruction of a Dutch village with 18th-century houses from around the Zaan River estuary. It demonstrates how people lived in those days and offers insights into their way of life, including craftsmanship techniques such as clog-making and cheese-making.
Day Trip to Zaanse Schans from Amsterdam | Free 10 Exciting Things to Do
London,UK
London is an international city with a great cultural diversity. This year, Easter falls on April 1st. Easter is celebrated in different ways around the world, but in London, people celebrate it with a variety of events and activities.
The most popular event for this year's Easter celebration is the annual parade called "The Big Egg Hunt". The parade will take place on Saturday, March 31st at 11 am at Trafalgar Square. It will be followed by a fun-filled day of egg-themed games and activities all over the city with prizes to be won for everyone who participates!
Read More: Things to do in London Alone | Free Guide
Rostock, Germany
Easter is one of the biggest holidays in Germany. It is a time for family, food and relaxation. One of the best places to experience the German Easter Holiday is in the city of Rostock on the Baltic Sea in northern Germany. The best thing about visiting Rostock during Easter is being able to get a small taste of Germany's diverse culture and history.
---
Ads Starting
Post Continues
---
Rome, Italy
For many people, the word "Rome" conjures up images of the ancient world, of the Roman Empire, of Caesar and Cleopatra. But Rome today is a vibrant, modern city, and the best way to discover its charms is to spend some time exploring the city during the Easter holidays. The city will be even more beautiful than usual, with the warm spring sunshine bringing out the colors of the buildings and the flowers. And because it's the Easter holidays, there will be a lot of fun things to do, from visiting the pope at the Vatican to enjoying a glass of wine in the sunshine.
Dubrovik, Croatia
It's that time of year again – the Easter holidays. They're a time for family, friends and fun – whether that's in the UK or abroad. For many people, the choice is Croatia, a small country packed with a lot of atmosphere, history and beautiful beaches. Dubrovnik, the country's most visited city, is a great place to spend Easter.
Read More: Top Things to do in Dubrovnik Croatia
Montenegro
Montenegro is one of the most popular destinations for those wanting to experience the Easter holidays. The country is home to the oldest Orthodox monastery in the Balkans, the ancient Roman site of Herculaneum, and the first Western school in the region. The wealth of archeological sites and other cultural attractions have helped make the country a popular destination for those interested in learning about the history of ancient civilizations and medieval dynasties. During the holidays, the country comes alive with music, dancing, and Easter traditions.
Bosnia and Herzegovina
Bosnia and Herzegovina is situated in the central Mediterranean, between the Adriatic Sea and the Black Sea. It is the only state in this area of Europe that is neither in the Balkans nor in the Balkans. The state of Bosnia and Herzegovina contains four different regions.
---
Ads Starting
Post Continues
---
Seville, Spain
Travel to Seville, Spain for the Easter holidays! The sun-soaked Spanish city is the perfect place to spend a long weekend. Visit the Cathedral of Seville, famous for its golden altar and intricate architecture, or spend your time strolling through the beautiful streets. You can also explore the surrounding area, with its vineyards, mountains, and beaches.
Naples, Italy
Head to Naples, Italy, during the Easter holidays and you'll be in for a real treat. The city comes alive with the colors and sounds of spring, and the streets are lined with vendors selling delicious traditional delicacies. The holiday is celebrated in a number of ways in the city, but the most famous is the Calleja de Lentoria procession. This street festival sees people walking from one end of the town to the other, with a series of floats, exhibitions, and live performances along the way.
Budapest, Hungary
The best time to travel to Budapest is during the Easter holidays, which run from late March to early April. During this period the city comes alive with flower sellers, street performers, and exhibitions and performances. You'll find delicious traditional Hungarian food on offer, and plenty of history and culture too. If you want to experience the best of Budapest without the crowds, this is the best time to visit.
Read More Post from Budapest-
10 Delicious Vegetarian Indian Restaurants in Budapest
Top 10 Amazing Photography Locations in Budapest Hungary and Drone Laws
Top Hungarian Dishes to try in Budapest
8 Unusual Places to visit in Budapest Hungary
Budapest Travel Guide – Top Things to Do in Budget
It was hard choosing which places were included in the list of Best Places to Visit in Europe in April because there are so many interesting things in the continent, but the article also highlights some of the most iconic places. So if you are wondering where to do in Easter Break in Europe then this post got you covered.
Get your Notion Travel Planner Template!
Embark on your next adventure with the Wanderlust Planner – Notion Travel Planner Template – Notion Travel Planner Template for 2023 (chasingwhereabouts.com), the ultimate Notion Travel Planner Template. Organize your wanderlust-fueled dreams and turn them into unforgettable journeys. Whether you're a seasoned globetrotter or a newbie explorer, this template has you covered.