If you are done with planning your travel to Europe then in this post we will be talking about the Travel Packing list for Europe to help you plan your packing. There is a normal Packing List post as well which you can check Travel Packing List
If you have not yet finalised where to travel then get the Inspirtation to Travel to Europe from our post The Uniquely Beautiful European Destinations to Visit on Your Next Vacation
You've booked your flights (if you haven't yet, then find out "How to Book Cheap Flights to Europe"), you know where you're going, and where you're staying. This will be the trip of a lifetime and you can't wait to leave. There's just one small detail.
You still have to pack.
To save you time and stress from this task, we've compiled an ultimate guide on the things to bring to Europe. We're covering everything, from how to pack for Europe to the best travel accessories.
One thing to note is that this list is not for Moving to Europe for Long Term. You might wanna plan that out in different way. But yes ofcourse the things which are included in this list is anyhow required for you to pack whne you are moving to European countries.
Wondering which places are the cheapest countries in Europe for planning your move then I have shared a different post on the website to plan your move.
So let us start with Travel Packing list for Europe
Where Do I Pack Everything? – Your Luggage Guide for Europe
First and foremost! You should know where you're going to place your belongings before you know what you're bringing. It is recommended to begin by selecting the appropriate luggage. What is correct is determined by who you are and how many places you intend to visit.
But in general, you have two choices:
Each of these options has advantages and disadvantages, so it is a matter of personal preference.
A wheeled suitcase will not add weight to your back and will be more organized in general. Soft-shell luggage are easy to pack and don't get damaged quickly. If thrown around, hard-shell luggage will preserve any fragile contents, but they will fracture easily.
So consider what you'll be doing on your trip and make a decision. A soft-shell suitcase is recommended since it offers more flexibility.
I have been using Samsonite wheeled suitcase for quiet sometime and it is really good so you can also try that if you want.
Wheeled bags have the disadvantage of being difficult to maneuver over Europe's cobblestones and winding staircases. Travel backpacks perform well in this situation. They are easy to transport and take up less room. You can either bring them on the plane with you or check them in.
Choose a backpack with plenty of compartments to hold your belongings.
Travel backpacks have the disadvantage of being hefty on your back. They are also more difficult to pack than a suitcase and become highly uncomfortable when filled with a lot of items.
So I leave this on you to decide which one you want to carry.
Travel Packing list for Europe
Clothing Packing List for Europe
Europe has a well-deserved reputation for being home to the world's most fashionable individuals. As a result, when people plan their vacations, they spend a lot of time worrying about what to wear in Europe. Europeans claim that they can tell someone's nationality just by looking at their shoes (hint: American sneakers). We've got you covered if you want to blend in.
While you want to look stylish and nice, you also need to be comfortable. We've put together tips that will answer what to pack when travelling to Europe.
A common piece of advice is to bring as little as possible. Everyone has the desire to pack a large amount of belongings. But, more often than not, we either wear them only once or don't wear them at all. As a result, mixing and matching garments is the ideal method to pack.
Make clothing that are appropriate for the weather and the location. Make sure that whatever you bring can be worn multiple times and will look different each time. Dark wash jeans are one such piece that can be worn during the day with sneakers and a casual t-shirt, but may also be worn at night for a more polished style.
I personally carry more Top wear comapred to bottom wear as I feel jeans just go well if you are just carrying 2-3 of them. They all look the same to me.
Tops
Now if you are wondering about what should be on your Travel Packing List for Europe in this section. They you have to decide first when you are travelling and what is going to be the weather of the place.
If you travelling to europe in summer, then you are Travel packing list for Europe for Spring or Summer would include higher number of T-shirts compared to the other things.
If you are travelling in winter then they count would be comparatively less. Well in my One Week in Scandinavia and Baltic which is did during the time of November/December I just carried 1-2 shirts and sweatshirt and jacket it was my backpacking trip in Europe. (If you are wondering where you can travel in winter in Europe then you check this Best Places to Visit in Europe in December)
Let us break it down in numbers, If you are travelling for a week then subdivide the pieces of clothes based on days.
Also you can not miss this –
Everyone should bring a layering piece as well. The weather in Europe is always changing, so you can be sweating when you walk into a museum and then feel freezing an hour later when you leave. As a result, carry a cardigan or sweater, as well as a light jacket. Windbreakers with hoods are recommended to keep you dry if it starts to rain.
Finally, you might wish to wear something elegant. You never know if you'll wind up having a formal dinner somewhere or if one of the great bars you've planned to visit will have a dress requirement. In your suitcase, you should have a great outfit for women and an elegant shirt for males.
Bottoms
You should also bring a combination of comfy and trendy trousers depending on the time of year you are traveling Europe.
Start with a pair of dark wash jeans, which, as previously stated, can be worn at any time. If you know the weather will be warm, try to squeeze in another pair of lightweight trousers.
Shorts are not commonly worn by Europeans, but you can carry a pair in just in case it gets too hot to wear long or Capri trousers. Shorts can be used as swimming trunks by guys, but only if they are not hefty cargo or bulky shorts.
Skirts are extremely easy to pack for women. Because they don't take up much room, you can bring one or two with you. No matter where you travel, a skirt and casual t-shirts will look great. Make sure you bring a variety of lengths to wear in various circumstances.
If you're packing for a trip to Europe in the fall or winter, don't forget to bring something warm. When visiting your planned sightseeing spots, wool leggings or long underwear will keep you warm and comfy.
Shoes
Europeans are known for their unique shoe styles. As a result, travelers are constantly concerned about them. We're here to tell you that comfort is essential. You'll be walking a lot and crossing several streets, so your feet should be in good shape. When your feet hurt and all you want to do is lie down, you won't be able to appreciate anything.
We recommend taking two pairs of shoes because they take up a lot of room in your luggage. One pair should be the most comfortable walking shoes you'll be wearing throughout the day. Depending on the weather, this could be tennis shoes or sandals. Another pair of shoes can be worn at night when you go out.
Bring a pair of cheap flip-flops as well. You never know how clean the showers will be whether you're staying at a hostel or Couchsurfing.
Do not bring new shoes on the trips, if you are planning to then I suggest use it for a week and then test it out. Because I remember my trip to Munich it was so horrible I got blister on the second day and I could barely walk. I shared that story in my vlog below
Another thing you should miss in your Travel packing list for Europe is rain cover for you shoes. You may wonder and ask me what I am saying but trust me it is very important.
Weather in Europe is exteremely unpredictable and it could rain any moment and spoil your trip. I remember I was in Zurich Switzerland and almost completed my day trip to Zurich by Uniflucht the complete day was alright but while I waiting to board the bus to come back to Germany it rained heavily and it messed my new Bershka Shoes. So you have to take care of this.
Bags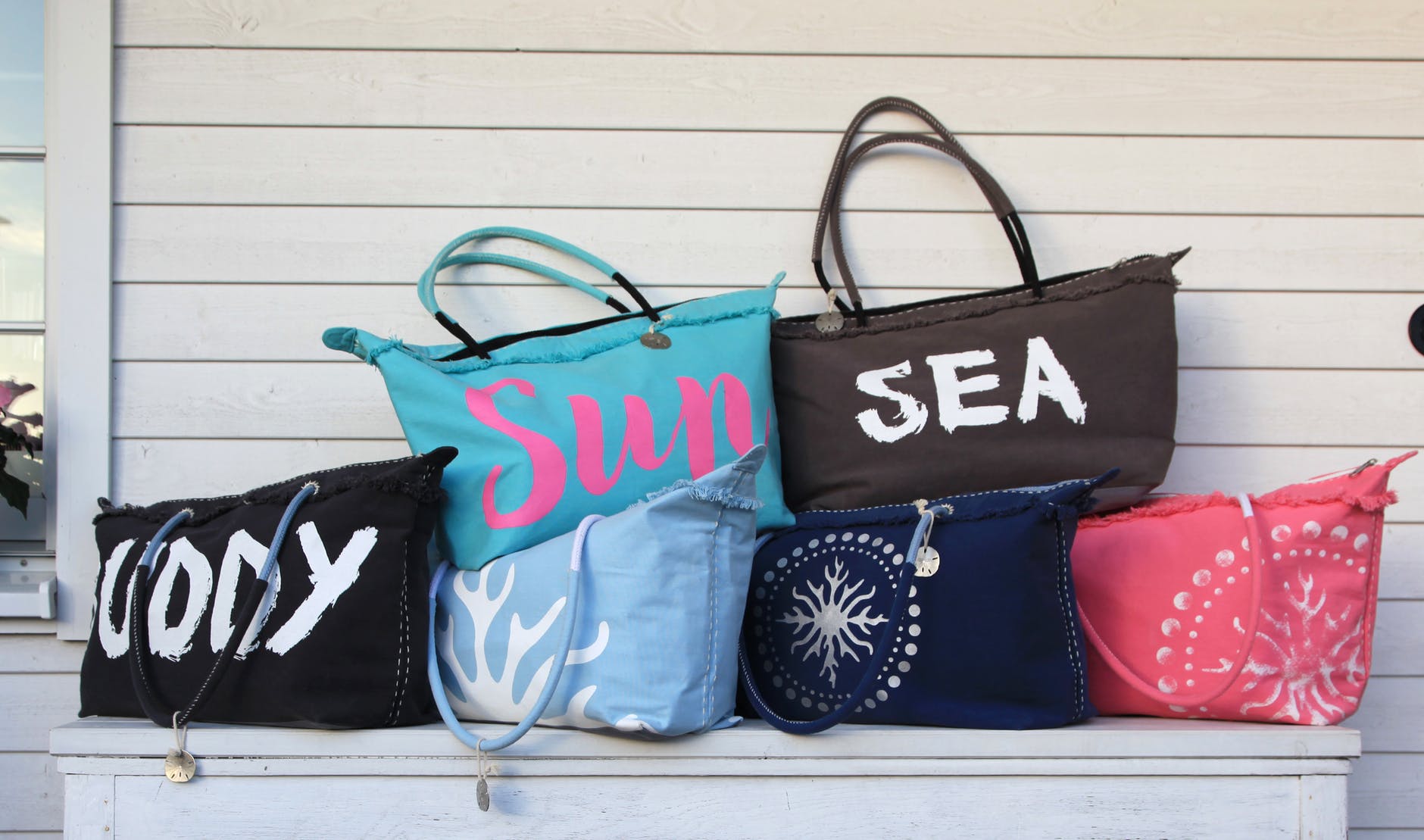 You are going to spend a lot of time scavenging around the city and one thing which is going to stay with you is your bag. I recommend a small backpack that you can put your daily necessities in.
This includes things like your money, documents, toiletries, electronics, and so on. There are many choices in terms of these backpacks, but I would say buy a theft-proof ones to keep your things safe. Because you may read some notorius case of theft in Paris. If you have not then you are lucky.
Buy something which is comfortable and you can carry around whole day, I perosnally use Decathlon small backpacks when I am carrying something light.
But I usually carry my K&F Concept Camera backpacks then other option could be for you is the Lowpro Camera backpack if you are travelling with gears.
Accessories
An outfit's accessories may make or break it. Stylish accessories will make you feel like you're wearing a brand new shirt, even if you've already worn it three times, for long travels like this one where you'll have to pack light.
Accessories to pack include things like:
Jewellery – you can mix different earrings, necklaces, and bracelets to create a more complete look.
Watches – most people have a smartphone to check the time, but a good watch is still trendy, especially in fashionable European cities.
Scarves – you can wear what you think are the most basic and casual clothes, but a good scarf with interesting patterns will make you stand out.
Sunglasses – this is extremely important during spring and summer, and if you have vision problems, you can get vision corrected sunglasses.
Tie – for men who have planned a fancier evening, a tie is a must.
Underwear and loungewear
What people can see on the outside is significant, but what counts more is what's underneath. If you pack unpleasant underwear, you will be uncomfortable for the whole of your trip.
We recommend bringing 5 pairs of underwear with you. Check to see if they're breathable and easy to dry. Although good travel underwear is more expensive, it is well worth the expenditure. You can wash them in your hostel sink and they'll be dry by morning because they're so simple to clean.
Also bring a pair of leggings and a tank top to use as pyjamas or loungewear. You might wish to be more comfortable at the conclusion of a long day, and these will make you feel better than jeans would.
Socks
Socks, like undergarments, must provide a comfortable fit for your feet. Make sure your travel socks are made of breathable material. It is certain that the investment will pay off. You don't want to return to your hostel with cracked and sweaty feet at the end of a long day. Your feet will stay dry and healthy if you wear good travel socks.
Again, we suggest carrying 5 pairs of shoes that you can wash and dry as needed.
Electronics Packing List for Europe
In this day and age, we don't go anywhere without electronics. But for an important trip such as this one, electronics are a must-have. You will be left wondering what to take and what to leave, but we've compiled the most important list of elecrtonics to pack for Europe.
SimCard
This item is number one on anyone's list. You will be able to connect to public Wi-Fi or get cheap travel data to plan to post all your perfect travel pictures, or call your family and friends and tell them of all the fun you are having.
I recommend checking out Prepaid Europe Travel SIM Cards by DrimSim and saving 100% on roaming charges by using international SIM Cards when you travel to Europe.
Why you should get a prepaid SIM card for Europe?
High-Speed Internet all over Europe
100% No Roaming Charges
Click here to get more information about getting Prepaid SIM Cards for Europe. If you just want to use normal prepaid sim with limited internet for a month then you can also look for Lebara which I personally use here. But yes one thing to note about this is that if you are planning about your trip to Switzerland then my sim data doesn't work in Switzerland.
Tablet/E-Reader
Well if you are travelling for a month and planning to take flights of Eurorail across europe then you might wanna keep your tablet or kindle to save you from boredome.
Additionally, you can put maps and travel guides there which will be helpful and better than packing them in your suitcase.
Laptop and Hardisk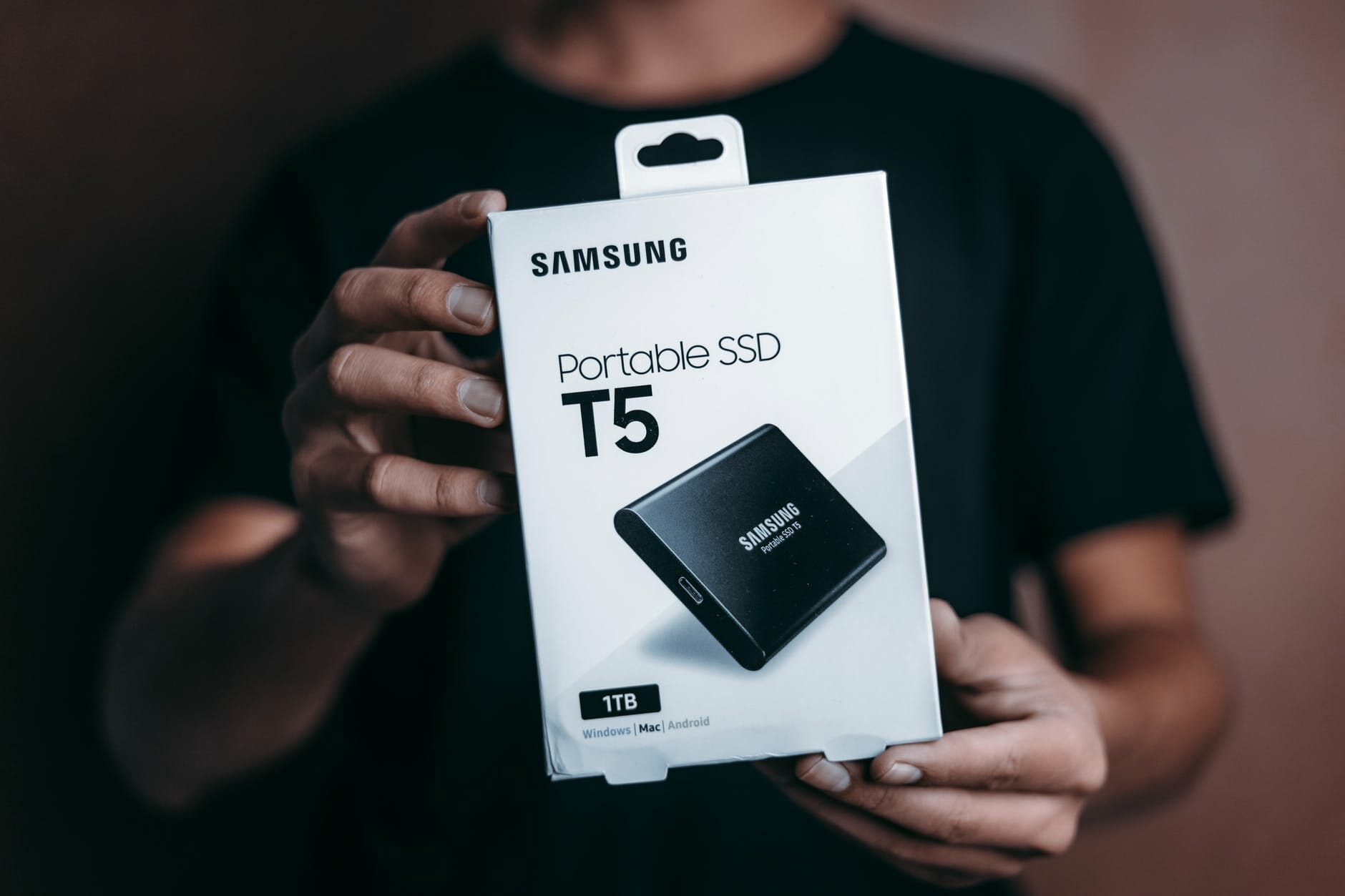 I can not imagine my trip without a laptop and hardisk to store data. When I am travelling to place for around one week then I usually carry laptop and hardisk along with me to take dump of all the footages and videos which I shoot.
I constantly backup my content so that I dont miss them. If you are wondering which laptop I am using at the moment then it is this one.
For Hardisk I can say, I have only used WD Elements all the time and it has been more than 7 years since I have been using the first one and it works just fine for me.
Camera and Memory Cards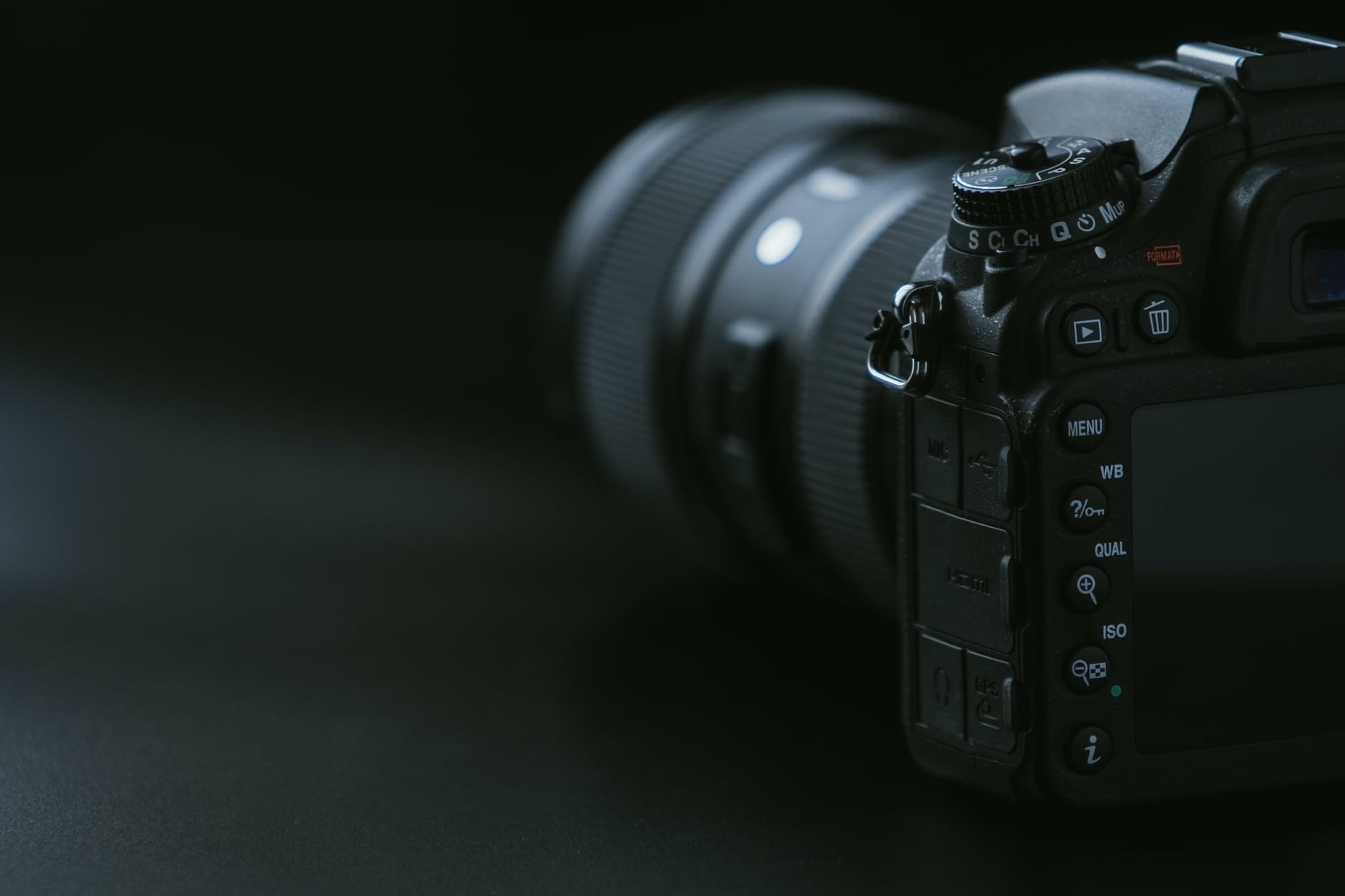 It is not something which is just in the Travel Packing List for Europe but this thing I have covered in my other post Last Minute Packing Checklist – Why it is important?
This is most likely one of the most critical electrical items you'll pack. If you don't enjoy shooting images with your smartphone, a camera will be ideal. You'll be visiting incredible locations, so make sure to document everything.
I have been using Sandisk micro sd in my GoPro and Insta360 One X2 and SanDisk Extreme in my Sony Alpha 7C
Outlet plugs, power strips, and chargers
I can not miss this, At times when I am travelling Europe on Budget I tend to stay at Shared Dorms or maybe Private rooms in Hostels with Shared Bathroom. The problem around here is that the charging socket is limited and since I carry so many equipments with me it is often too difficult to charge.
So always carry the Travel Adapter and Travel Extension along with you on your trip .
Important Documents
Besides looking nice and having all your electronics, there are also some other things you must pack. These are the more boring, but nevertheless, extremely important items.
Ticket and Travel Documents
Without your tickets and travel documents, you will be unable to depart. If you're flying, you'll need your passport, especially if you'll be applying for a Schengen Visa. Take the originals of all your aircraft, rail, and bus tickets, as well as your hotel confirmations, and make duplicates of them.
---
Ads Starting
Post Continues
---
Money or Travel Cards
Well personally I am not a fan of carrying lot of cash while travelling so I always tend to carry travel cards. One awesome way to travel in Europe is using the Revolut account.
I switched from using my travel card to Revolut account because there no cost for using it and also the conversion happens in realtime in whichever currency you pay so there is no problem around that as well.
Another alternative would be using Wise and I have covered that in details here Wise Review – Cheapest way to send Money it is not just a transfer application but can also be used as a debit card to pay in the countries with different currency.
So you are carrying your money with you but it is extremely important to keep that money safe as well. Neck Wallet is another safe option for the same.
Health Insurance
Well if you are coming on a trip to Europe then you have to make sure that you have a proper health insurance because it will cost you a fortune if you don't have any health insurance.
People are excited and hopeful about how a vacation will go when they are preparing it. It's fantastic to get ready to have a good time, but you should also be prepared in case something goes wrong. Take, for example, your health.
If you have an accident or become ill, you will be unable to enjoy your trip to Europe. It's best to get travel insurance to ensure that you're covered in case something goes wrong.
If you have an accident and require immediate medical assistance, travel insurance will cover you. Because you never know what can happen, this is one of the most critical components. If you don't have health insurance and need to see a doctor in Europe, your trip could be cut short.
I have covered in details about the importance of health insurance in my post Warning! Are you travelling without Travel Insurance? and yes you can take health insurance from our partners as well if you wish to Travel Insurance
Other Important things to Carry
Safety padlocks and accessories
If you're carrying anything precious, don't forget to bring a small padlock with you. You can program it in whatever way you like with a safety code and rest assured that your belongings will be safe.
Invest in some decent wallets or money bags as well. People use various items, such as little bags worn around the waist or around the neck. Pack whatever makes you feel more at ease, as long as your money and documents are secure.
Padlocks is exteremely important if you are planning on Budget Trip to Europe because you would end up staying in hostels and they sure give you lockers but you have to use your own locks to lock that locker for you.
---
Ads Starting
Post Continues
---
Toiletries
On most trips, travelers pack their own toiletries. Unless you're heading somewhere distant, you'll find shampoo and toothpaste in any store. If you're bringing your own, make sure it's in a toiletry bag that can be hung. This will make it easier to keep things organized and accessible in the small European bathrooms.
Sealable bags
It's always a good idea to have a couple sealable bags on hand. You can fill them with any liquid containers you have on hand to make them spill-proof. Bring a variety of sizes because you never know when you'll need them (hint: you can put your passport in one to prevent anything from damaging it).
VPN
If you are not a VPN user and you want to enjoy your favourite show in your language then you should buy a VPN to access the content from your region in your language.
Because Europe is a mixture of multiple language and while English is spoken everywhere but the dominant language is not english and couple of content which you want to access is in regional language.
For example I am living in Germany and If I want to watch anime I can not watch at all because all the content is in Deutsch/German so I peronally tend to use Surfshark to overcome this hurdle.
Windproff Travel Umbrella
Well as I said Europe weather is unpredictable and you might wanna carry the Umbrella with you on the trip if you are not planning to buy some cheap umbrella when needs arise at over cost price while travelling to Paris or may be travelling to Belgium.
Well the reason I included these two things here was because it rained in both of my trips.
You can checkout this umbrella or read our in depth post Best Small Umbrella for Travel in Europe
In many parts of Europe, water quality is difficult to anticipate; nonetheless, certain areas have delicious, drinkable tap water. Others have little to no access to drinkable water and must rely on pre-bottled water. I always advise travelers to bring their own water bottles with a filter so that they can drink healthy water. All you have to do is fill and drink with this water bottle because it includes a built-in filter.
---
Ads Starting
Post Continues
---
I have been into this situation mutliple times when I tend to buy some tons of souveniers for friends and family when I am returning back from the trip and coudln't squeeze in all the products in my luggage.
This bag is genius because it takes up literally no space. Collapsed, it's about the size of a folded tank top, but when fully packed it is a larger personal item bag that fits under the seat on your flights. This duffel attaches to the handle of your roller bag for smooth airport travel.
Consider bringing it as a "just in case" bag to throw in your larger suitcase at the start of the trip – it'll come in handy for all the stuff you will inevitably pick up on during your travels (such as souvenirs).
Summer in Europe may be oppressively hot and humid. I'm usually sweaty for the majority of the day. I despise having to reapply deodorant to already sweaty armpits, and I'm no longer willing to wash my underarms in a sink without paper towels to dry them. These natural, non-toxic wipes get the job done! They're small enough to put in my handbag or daybag, and with a fast wipe, I'm as fresh as I was when I woke up.
Other Europe Packing List Items Not to Forget
That was all the things for travel packing list for Europe. If you think there is something which you want to be in this list and you were not able to find then suggest in the coment box below.
Other Packing List –
Last Minute Packing Checklist – Why it is important?
The Ultimate Travel Packing List you will ever need