If you're planning a trip to the Czech Republic, you've come to the right place! This article will give you a one-week itinerary for exploring all that this beautiful country has to offer. From its charming capital city of Prague to its stunning castles and cathedrals, there's something for everyone in the Czech Republic. So pack your bags and get ready for an unforgettable trip!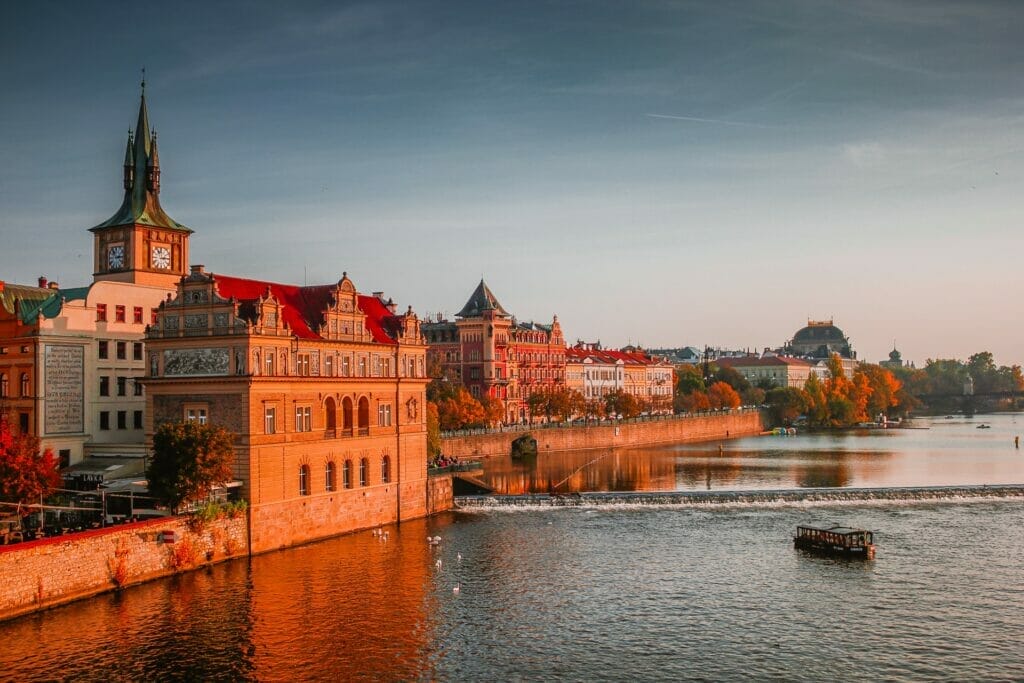 Quick Links for Planning your trip to the Czech Republic
Now that we have covered all the essential things we need for this trip it is time to start with our One Week Itinerary for the Czech Republic.
Day 1: Arrival in Prague, Czech Republic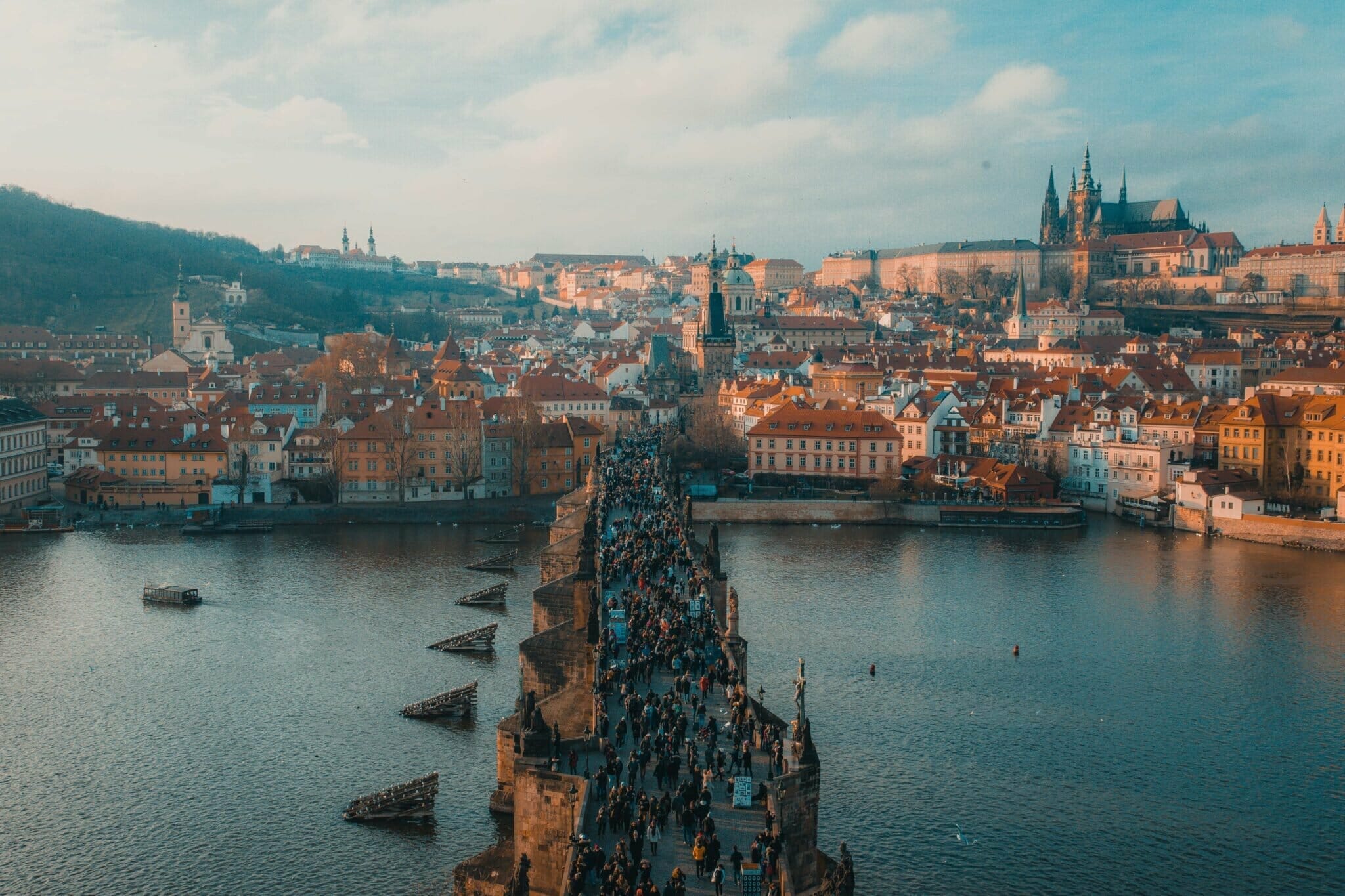 The best way to get around Prague is by public transit, therefore I advise taking your rental car on the morning of day 3 when you are leaving the city and explore the bueauty of Prague on foot.
There are various ways to get into the city from Prague's Vaclav Havel Airport. Since the distance between the airport and the city is only 17 km (10 miles), a cab, Uber, or LiftaGo (the regional equivalent of Uber) are all reasonably priced options. You can also take a variety of buses, including the 100 and 119, which will take you to the Yellow and Green subway lines, respectively. You may ride buses, trams, the metro, and even boats if you purchase a 24-hour Subway pass for 110 CZK (about $5).
Day 2: Museum of Communism & Prague Food Tour
Visit the Museum of Communism in the morning. You'll discover information about the persecution that prevailed throughout this turbulent period as well as how the Velvet Revolution caused the system to fall in November 1989.
Don't eat lunch yet because today afternoon you'll be taking a fantastic culinary tour of Prague and sampling some delectable Czech cuisine. Go to Starbucks at the Kikova metro station on Prague's line B, the yellow line. The Prague Food by Foot trip will take you on a quick tour of the city's top eateries; your guide will be holding a sign for Urban Adventures.
You receive full quantities on this tour, which makes it different from typical food tours. The locations we visited were fairly diverse, ranging from Bib Gourmand restaurants to typical Czech restaurants. Along with learning about Czech cuisine, you'll hear fascinating tales and information about Prague and the Czech Republic as you eat your way across the city.
Make your way to the Castle to catch the sunset over the city after the food tour.
Where to stay in Prague:
The Buddha Hotel is a fantastic choice if you want to treat yourself. The Powder Tower, the Astronomical Clock, Namst Republiky, and the Church of Our Lady before Tyn may all be reached by foot in 5 minutes (the famous gothic church with double steeples that make the skyline of Prague instantly recognizable). Making the most of your time in Prague is made possible by staying in a convenient area, and doing so is a terrific way to begin your trip to the Czech Republic. My whole assessment of the Buddha Bar Hotel Prague can be found here.
Day 3-4 Czech Republic Itinerary: Pilsen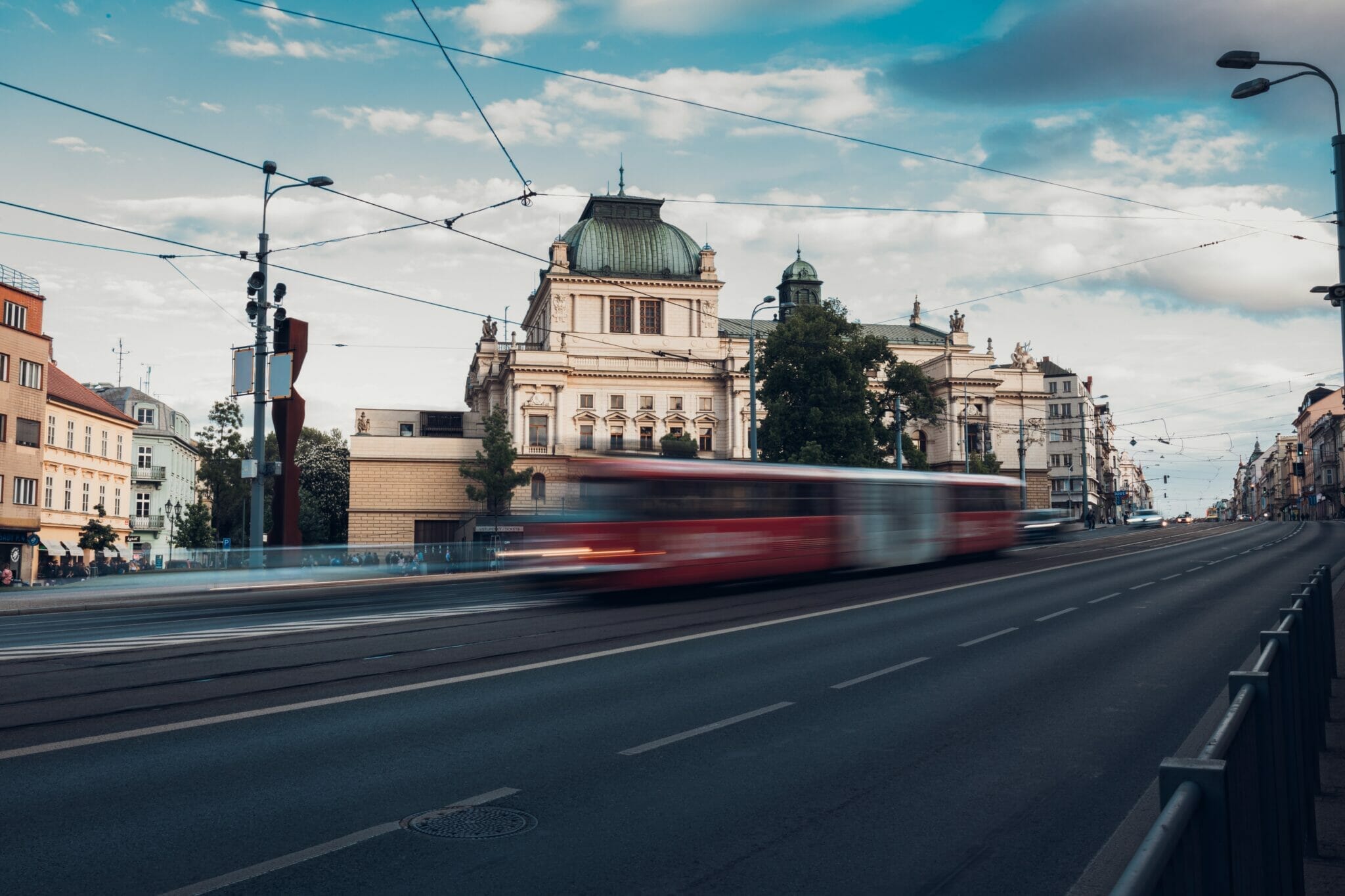 On the morning of day 3, pick up your rental car and drive the 95 kilometres (60 miles) to Pilsen, where you can check into a hotel. The Pilsner Urquell Brewery and the city can both be reached on foot from the Courtyard Mariott, where I stayed. Park your car, leave your baggage at the curb, and cross the street to the Parkan Brewery Taproom for lunch (use Google Translate to translate website).
I suggest taking a narrated city tour in the afternoon. A guided tour, in my opinion, would be the greatest way to discover Pilsen, which has a rich history. Depending on your area of interest, I'd also advise going to the Puppet Museum or taking a walking tour of Pilsen's ancient subterranean.
You deserve a small reward after exploring the city, don't you think? Make a Beer Spa appointment in the centre of Czech beer. Soak in a tub of water that has been infused with hops, malt, and yeast.
I recommend U Mansfelda for dinner. The environment is welcoming and pleasant, and the food is classic Czech fare. Visit the main square and its fountains at night by taking a stroll through the park that skirts the southern and western edges of the old city wall after dinner.
Day 4: Beer museum & Pilsner Urquell
Day Four is Beer Day. Go back across the street, past the Parkan Brewery Taproom, where you had lunch the day before, and visit the Beer Museum. You can listen to the tale of Beer in Pilsen by downloading an app. Since the Underground tour is located right next to the Beer Museum, you might be able to fit it in today morning if you didn't have time for it yesterday.
Purchase your tickets in advance for the afternoon's Pilsner Urquell brewery tour. You can either eat lunch at the brewery before or after your 3-hour tour, depending on your schedule.
Take the bus (#20) or drive to Velk Boleveck Rybnik, a lovely lake on the outskirts of Pilsen, if you're in the mood for a little bit of nature. You can go swimming, paddle boarding, sailing, or just stroll around the lake and take in the scenery. Don't you think it was beautiful when I visited there in October while the leaves were changing?
Day 5 Czech Republic Itinerary: Český Krumlov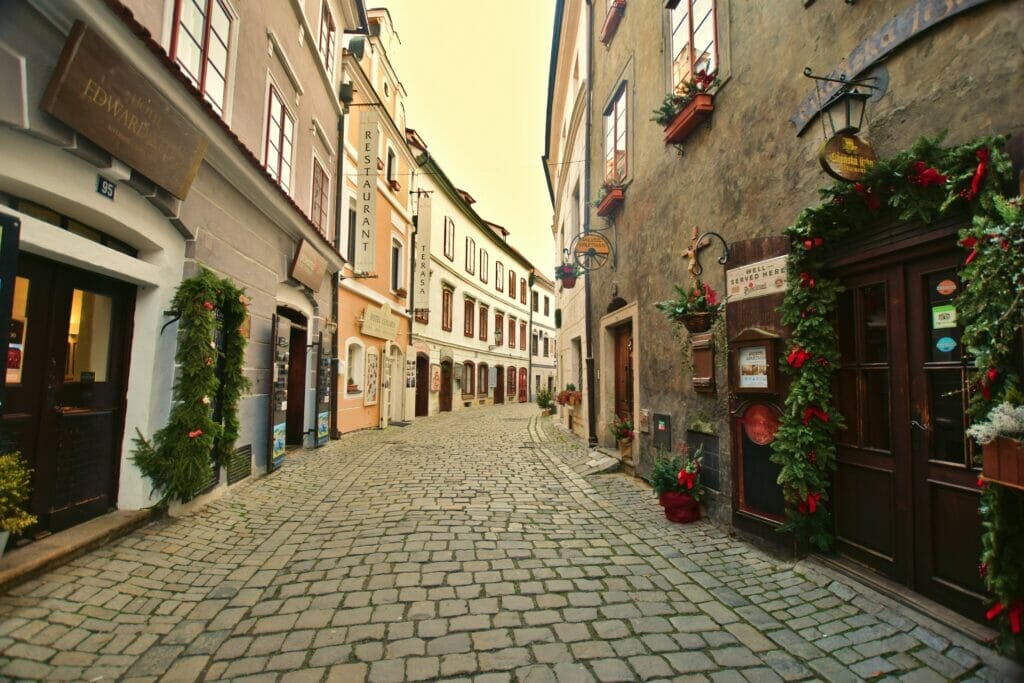 It will take you roughly 2.5 hours (153 km/95 miles) to travel to "esk" Krumlov. On my summer road trip through the Czech Republic, I was unable to see this lovely town, but I absolutely adored it once I did. Nowadays, it is rather touristy, but that just strengthens my argument for travelling to the Czech Republic in the off-peak and shoulder seasons. If you visit the city before 10 AM and after 6 PM, it feels completely different. In any case, book your hotel well in advance!
You should go to Pizzeria Nonna Gina when you settle into your hotel if you require something other than gulasch and dumplings. Additionally, the tourism office is directly across the street, so if you need to last-minutely arrange a tour, you can do so here. Discover the charming old town (a UNESCO World Heritage Site) and the castle that offers a view of the river and the city.
Day 6 and 7 Czech Republic Itinerary: Vysočina Region & 3 UNESCO Heritage Sites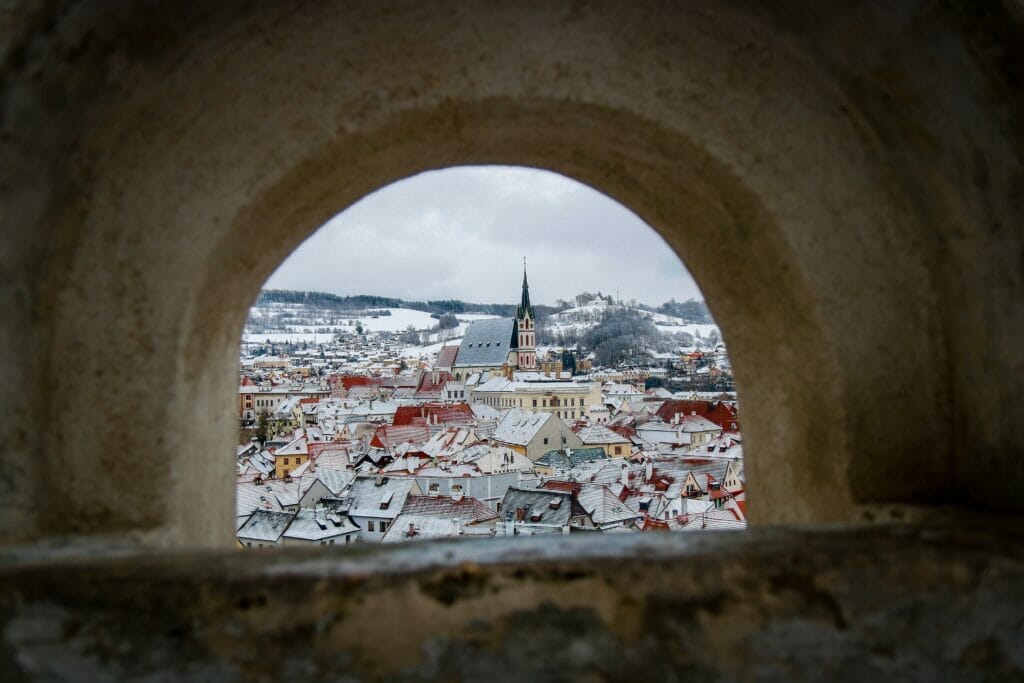 You will visit Tel today, the first location in the scenic Vysoina region, and its renowned Renaissance homes. It should take you around 2 hours (114 km/70 miles) to travel there from esk Krumlov, giving you plenty of time to spend the remainder of the day exploring the city.
Take in the Easter-egg coloured façade as you stroll through the castle gardens, indulge in some ice cream at one of the many cafes on the picturesque main square. Find any handcrafted or small souvenirs that you can take home as a souvenir of your stay.
On a cool and misty morning in October, I strolled through the castle gardens. The fog and autumnal foliage created an eerie and enchanting scene here.
Where to eat in Telč
Na Zabinci: Only a short 10-minute stroll from the central plaza, but well worth it for some affordable classic Czech cuisine that even the locals like.
Amigo: This contemporary restaurant offers everything for everyone, including burgers, Mexican meals, and even Italian cuisine.
Svejk: A classic Czech pub with delicious food and beverages.
Day 7: Třebíč and Žďár nad Sázavou
Teb, another UNESCO World Heritage site, is the first destination of the day and is just a simple 40-minute drive (35 km/21 miles) from Tel. The mediaeval Jewish Quarter and the St. Procopius Basilica are both included of this UNESCO World Heritage Site.
I suggest beginning your journey in the Jewish Quarter, where you may explore the historic synagogue and go inside a typical Jewish home as it would have been between World Wars I and II. Before World War II, Teb served as the religious and cultural hub for the Moravian Jewish community. Less than 20 of the 300 Jews who resided in T'eb in the 1930s survived, which is sad to learn.
In the Czech Republic, the Jewish Cemetery in Teb is the best maintained. The oldest gravestone among the more than 3000 is from 1625. The fact that the majority of the inscriptions are either in Hebrew or German demonstrates how closely the German and Czech cultures were entwined at the time. It was a sombre experience, but I heartily endorse it.
The Romanesque-Gothic St. Procopius Basilica is the second location of Teb's UNESCO Heritage Site. It was added to the existing Benedictine Monastery that was constructed in the 11th century in the 13th century.
It is strongly recommended that you eat at this restaurant, which is right behind the basilica. They have a wonderful range of Craft Beer and the meal was excellent.
Ar nad Sázavou, which is located around 40 minutes (35 km/22 miles) from Teb, is the second stop of the day. The St. John of Nepomuk pilgrimage church on Zelená Hora is this town's main attraction. It was Jan Santini's final creation and is renowned for its distinctive shape and fusion of Baroque and Gothic architectural elements.
Church visits are not often what I look forward to the most when I travel, but this church was a highlight of my vacation, I must admit. It was even more beautiful at night than it was during the day, so I asked my guide to take me there once more in the evening so I could snap some shots. I recommend Na louce, which is close to Ar nad Sázavou, for dinner. Their dishes including wild game are well known.
Day 8 Czech Republic Itinerary: Kutna Hora and Prague for departure
Spending the night in Kutna Hora, which is a popular day excursion from Prague for tourists, will help you avoid the throng. I suggest booking a room at the Chateau Trebesice, which is located close to Kutna Hora. You'll be spending the night in a genuine castle with a moat filled with water, soaring ceilings, and enchanting rose gardens.
Even while Kutna Hora as a whole is incredibly scenic and a lovely site to visit, the Sedlec Ossuary, commonly known as the Bone Chapel and another of Santini's works (although he wasn't engaged in the bone decorating), is the city's most well-known tourist destination. More than 40.000 human skeletons' worth of bones are used in this macabre but interesting chapel for both construction and ornamentation.
It's time to leave this unsettling experience behind and return to Prague in order to catch your flight. I sincerely hope that my 8-day Czech Republic itinerary will be useful to you as you plan your upcoming vacation there. Of course, the aforementioned attractions, lodgings, and dining options are all mere suggestions. Feel free to modify this itinerary for the Czech Republic to suit your needs and interests; add a few extra days if you want to spend more time exploring particular locations; and use this information as a starting point to create the ideal trip for you.
Get your Notion Travel Planner Template!
Embark on your next adventure with the Wanderlust Planner – Notion Travel Planner Template – Notion Travel Planner Template for 2023 (chasingwhereabouts.com), the ultimate Notion Travel Planner Template. Organize your wanderlust-fueled dreams and turn them into unforgettable journeys. Whether you're a seasoned globetrotter or a newbie explorer, this template has you covered.