If you're looking for things to do in Milan, then you've come to the right place! I'm going to share some of the great experiences I had on a recent trip to Milan.
Milan is Italy's financial capital. This bustling metropolis blends Gothic and Renaissance architecture with public art and contemporary design for a unique cityscape. Located at the heart of Italy, Milan has a rich cultural and culinary heritage. This guide to the best places to visit in Milan will help you plan your itinerary.
It has so much to offer – from amazing food, great shopping and interesting history. Obviously, this can be easily seen in Milan's great architecture, historical landmarks or monuments. But it is not only them which makes Milan so great. It's also the culture that comes with it.
Disclaimer – Chasing Whereabouts is a participant in the Amazon Services LLC Associates Program and the Amazon EU Associates Programme, an affiliate advertising program designed to provide a means for sites to earn fees by advertising and linking to Amazon and affiliated sites.
Top Things to do in Milan Italy
Milan is a place for every season: in winter it offers the warmth of its clubs and bars, in spring it celebrates with its International Furniture Exhibition, in summer it brings you the joys of the Navigli and in autumn the charm of the Bonfire Night.
Getting to know Milan is not an easy task: there are so many things to do, see and taste that we have put together a list of the most characteristic areas and monuments to help you plan your ideal visit to Milan.
Milan Cathedral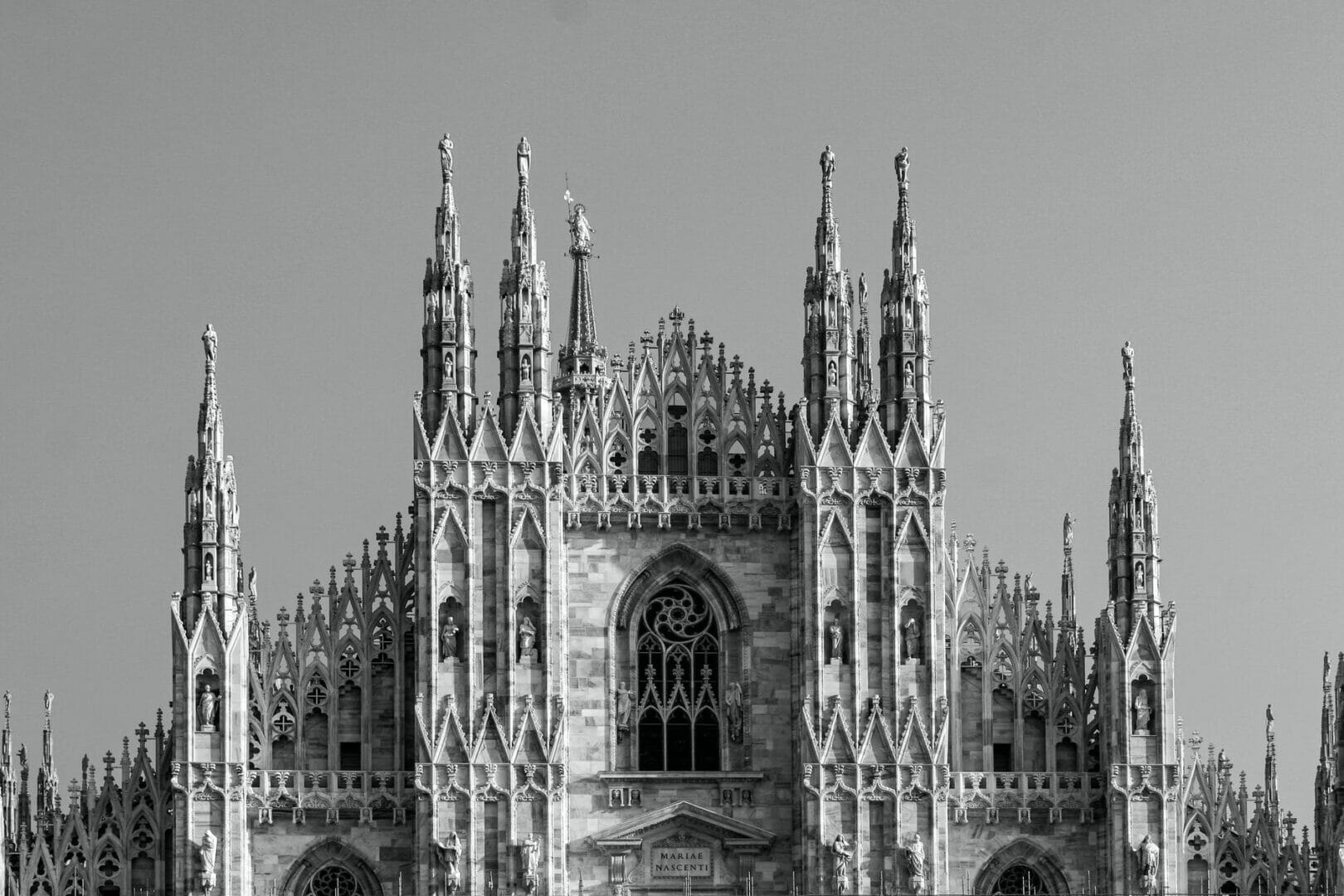 Duomo di Milano (Milan Cathedral) deserves a place on any list of the top things to do in Milan Italy. This impressive 14th century building is the largest church in Italy and the third largest in the world.
The Gothic cathedral is dedicated to Santa Maria Nascente and took nearly six centuries to complete, but it was worth waiting for. The pink Candoglia marble exterior contrasts spectacularly with the thousands of statues that adorn the building and its flying buttresses while inside there are more than 3,000 statues and 135 spires to take in.
One of the highlights of any visit is a trip to the roof terrace where you can walk along the outer walls and look out over Milan from a different perspective. While up on the roof, you can also get close-up views of many of the statues on the front of Duomo di Milano as well as see some original stained glass windows that were used in earlier versions of this magnificent building.
Buy your tickets online to avoid having to wait in line, which can be very long during peak periods. You can also combine your ticket with an entrance fee to La Rinascente rooftop terrace which offers great views over Milan's city center and beyond.
Galleria Vittorio Emanuele II
One of the world's oldest shopping malls, the Galleria Vittorio Emanuele II in Milan is a landmark in itself. Flanked by La Scala opera house and the Duomo, it's one of Milan's most visited tourist attractions. Designed in 1861 and built over a four-year period, its glass-vaulted arcade, mosaics and marble floors make for a beautiful setting to shop for local Italian brands.
If you are looking for buying some Branded souvenir then this is ofcourse going to be one of the top things to do in Milan Italy for you.
---
Ads Starting
Post Continues
---
Santa Maria Della Grazie
Santa Maria delle Grazie is a church and Dominican convent in Milan, northern Italy, included in the
When you come to Milan, one of the top things to do should be a visit the Santa Maria della Grazie complex. This is where Da Vinci's Last Supper is! This convent was built between 1463 and 1490 and was dedicated to both Our Lady of Graces (Santa Maria) and to Saint Mary of the Snows (Santa Maria Della Neve).
Santa Maria Della Grazie was designed by Guiniforte Solari. The church itself is located in the back of the complex, with a small cloister and garden in front, a large cloister on the left side, an atrium on the right side, and a refectory on the other end from the church.
One thing to note is that the tickets to the Santa Maria Della Grazie and the Last Supper is different so you have to make sure what you are buying
Castello Sforzesco
The Castello Sforzesco (Sforza Castle) is one of the top things to do in Milan Italy. It dates from the 15th century, but has been through some renovations and restorations over the years. The castle's Museum of Ancient Art is home to Leonardo da Vinci's famous painting The Last Supper, which you need to book tickets for well in advance if you want to see.
The castle itself is impressive enough, but there are also lovely gardens and museums within its walls and it's often used as a venue for music concerts.
The castle and gardens are free to enter, though individual museums have entry fees.
---
Ads Starting
Post Continues
---
Parco Sempione (Sforza Park)
Parco Sempione is a large park behind Milan's Sforza Castle. The park was created in 1888 on the land of the ruined Castello Visconteo, which was demolished to create a public space for the people of Milan. The park also contains a number of important sights and monuments, including the Arena Civica, an ancient Roman amphitheater used today for performances and events. The Arc de Triomphe at the entrance to Parco Sempione is part of Napoleon's triumphal arch in Paris, which he had replicated in Milan after defeating the Austrians in 1807.
The park is filled with winding paths, shaded by towering trees. It is popular with joggers, dog walkers and others who want a green respite from the city, but it also has plenty of open space and benches where you can relax and enjoy the view.
Porta Sempione
The Porta Sempione, or Sempione Gate, is one of Milan's most famous landmarks and one of the top things to do in Milan. It's located in the city's historic center and marks the beginning of the Corso Sempione road that leads to Rho. The gate was part of the old city walls that once enclosed all of Milan and was built between 1807 and 1810 under Napoleon Bonaparte. This impressive triumphal arch makes for great photographs, so make sure you have your camera ready.
Pinacoteca Di Brera
The Pinacoteca di Brera is considered one of the most important museums in Milan.
It is located in a beautiful building, the Palazzo Brera, in the heart of Milan. The palace was built in the XVII century and includes an impressive library and a botanical garden.
The Pinacoteca di Brera is art museum, which houses an extensive collection of paintings from all over Italy. It contains more than 400 works by artists such as Mantegna, Bellini, Piero della Francesca, Raphael, Titian and Caravaggio. The museum also has a large collection of sculptures, coins and drawings.
If you are planning to visit the Pinacoteca di Brera you should dedicate at least 3 hours to enjoy this amazing museum.
Teatro Alla Scala
Teatro alla Scala is a must for anyone who wants to know what the cultural heart of Milan is like. As one of the most prestigious opera houses in the world, it has hosted some of the greatest artists in history, including stars such as Maria Callas and Luciano Pavarotti.
Its neoclassical facade, stunning interior and incredible acoustics are stunningly captured in this fantastic tour.
You will be accompanied by an experienced guide who will tell you about the history of La Scala and its role in Milanese culture. The tour includes entrance to both the monumental royal box and the stage where countless famous actors have performed.
The Teatro alla Scala tour begins with an introductory video that presents the history of this impressive building and tells you about its role in Milanese culture. Then you will walk through the theater with your guide, admiring its striking neoclassical architecture and features such as marble statues, gilded boxes, and frescoes in the main hall.
No visit to La Scala would be complete without a visit to the majestic royal box that once hosted nobility from around Europe. You'll also go backstage to see where operas are staged and learn how they create such magical effects.
---
Ads Starting
Post Continues
---
San Bernardino Alle Ossa
Milan is a city drenched in history and culture, but visiting the San Bernardino Alle Ossa, or "Our Lady of the Bones" church, is definitely not for the faint of heart.
San Bernardino Alle Ossa was built in 1145 on the site of a cemetery that dates back to Roman times. Before it was converted into a church, the cemetery was home to one of the most famous plague pits in Europe.
The Black Death decimated Milan's population in the 16th century, and so many people were dying that it became impossible to bury them fast enough. The solution was to build a "plague wall" close to the cemetery and use it as an open-air mass grave. The bodies were piled up behind this wall and buried when there was room in the cemetery proper.
This practice continued until 1738, when there was barely any room left in the cemetery. To make space for more bodies, part of the plague wall came down and all of those skeletons were moved into an ossuary inside San Bernardino Alle Ossa while they waited their turn to be buried properly — which never happened!
San Siro Football Stadium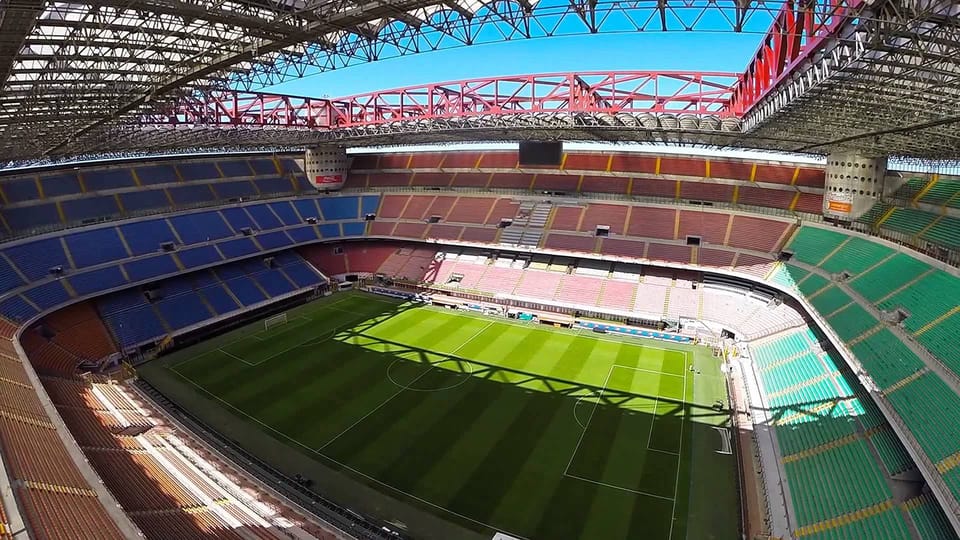 If you're a football fan, San Siro is the top thing to do in Milan, Italy. It may not be as famous as some other stadiums in Europe, but it's also one of the biggest and best places to watch a football match in all of Europe.
San Siro Stadium, also known as Giuseppe Meazza Stadium (the name of the player after whom it was named) is home to two of the biggest clubs in Italy – AC Milan and Inter Milan. It's also the largest stadium in Italy with a capacity of 80,000 people.
The stadium was built in 1926, but it has been renovated many times since then. The most recent renovation took place in 2008 when they added a third tier to the stadium. The capacity increased to 80,000 seats.
San Siro is located on the outskirts of Milan and can be reached by metro or by bus from Piazza del Duomo.
Gardland Amusement Park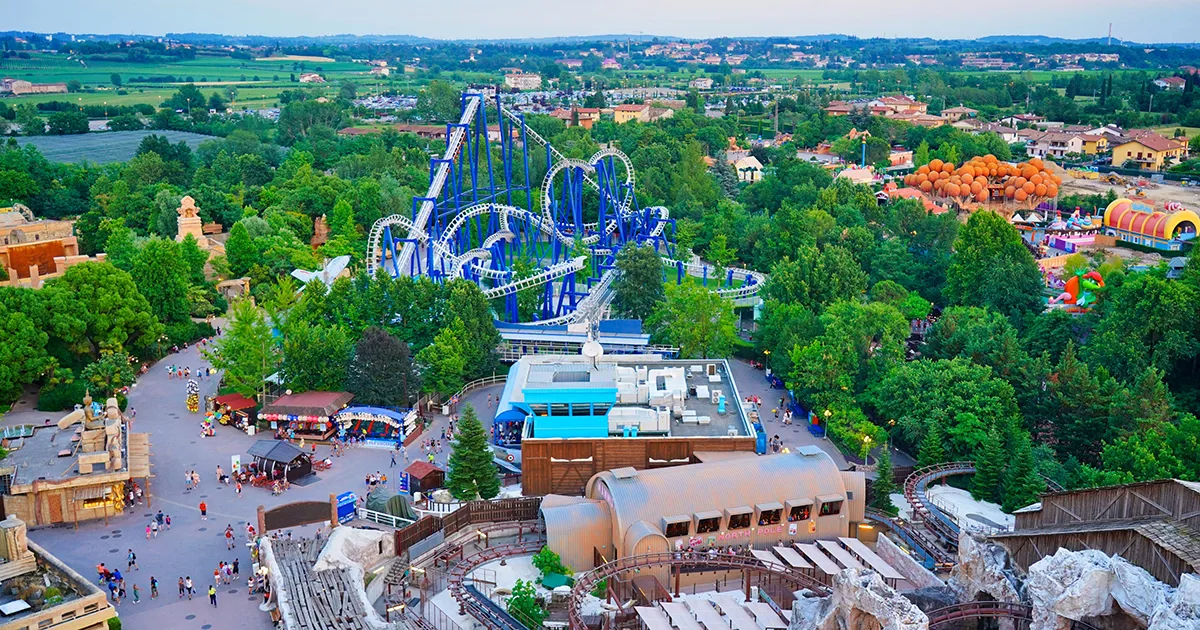 Gardaland is an amusement park located in North East Italy. The park opened in 1975. It is the most famous and most visited amusement park in Italy, with other Italian parks including Mirabilandia, Aquafan, Canevaworld Resort, and Etnaland. The park is owned by the Merlin Entertainments Group.
Gardaland has 39 rides and attractions, including seven roller coasters. The newest attraction is a dive coaster called Oblivion: The Black Hole, which opened in April 2011.
If you're traveling with kids, a day trip to Gardaland is one of the top things to do in Milan. It's Italy's premier amusement park, and the rides live up to that reputation. There are coasters, water rides, and other attractions that range from tame to white-knuckle. Gardaland is not exactly a wild theme park (it doesn't have roller coasters as big and thrilling as those at Six Flags in the US), but it's still one of the most highly-regarded parks in Europe.
You can also visit the Gardaland Sea Life Aquarium and can buy the tickets from the same online to avoid the waiting time in Queue.
Google Maps Complete Itinerary
That was all the top things to do in Milan Italy if you are travelling during your trip.
If you are exploring options and more Travel Guide for Italy then you can check out further post below
Get your Notion Travel Planner Template!
Embark on your next adventure with the Wanderlust Planner – Notion Travel Planner Template – Notion Travel Planner Template for 2023 (chasingwhereabouts.com), the ultimate Notion Travel Planner Template. Organize your wanderlust-fueled dreams and turn them into unforgettable journeys. Whether you're a seasoned globetrotter or a newbie explorer, this template has you covered.
Pin us to Support Us