Pictures in Paris are magical and memorable if done right. I agree Paris is beautiful, however, clicking pictures at top photography locations is tricky. Here's a list of Top Photography locations in Paris.
1. Palais de Chaillot | Location-Trocadero Garden
This is the number 1 location among the Top photography locations in Paris. Once you visit Trocadero, you won't find any other place as beautiful as this one. Be it a day or night time, Eiffel Tower can best be spotted and captured from here. Photography in Paris is incomplete without Eiffel Tower. If you have not yet planned your Paris Trip yet, Paris Travel Guide will be your saviour.
How many tourists come to see Eiffel Tower?
There are around 7 million visitors each year to come to visit Eiffel Tower. That's the reason you should plan your trip well in advance. Check our Travel Resource Guide to get some best deals on flights, hotels, and ticket bookings for Eiffel Tower or Cruise or Disneyland.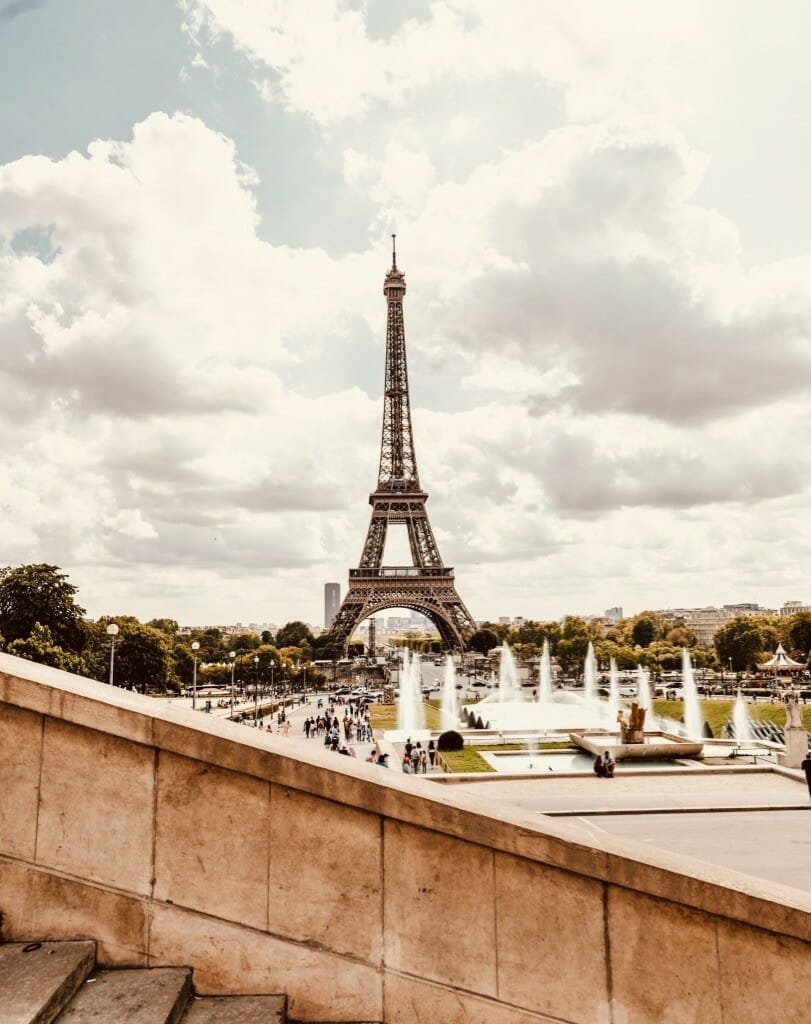 How old is Eiffel Tower?
Eiffel Tower celebrated its 130th birthday in 2019.
2. Ist Carousel | Location- Trocadero Garden
3. IInd Carousel | Location- Eiffel Tower
Carousel and Photography is a greater combination while exercising Photography in Paris. Since Paris itself is magical, Carousels make it more magical. You can find three carousels in Paris and two of them are near Eiffel Tower. One is near Trocadero Garden while the other one is Carrousel de la Tour Eiffel at Quai Branley street. This location is second in the list of Top Photography locations in Paris.
4. Pont d'lena | Eiffel Tower
Now, as we are moving towards Eiffel Tower from Trocadero, you will see a few more locations to show your Photography in Paris. There's a street next to Pont d'lena and it gives your beautiful background as shown in the picture where I am standing. While from the bridge you can click a picture similar to the middle in the gallery below. Go and showcase your Photography in Paris with these amazing locations.
Here's the major tip to plan your trip to Eiffel Tower.
Book your tickets and time slot if you have a plan to visit the Top of Eiffel Tower in order to avoid unreserved queues.
Keep a little extra time, because security at the main entrance 1 and 2 takes hell lot of time.
How to enter Eiffel Tower in Paris? First Time visitor in Paris.
There are two entrances to reach Top of Eiffel Tower & Esplanade, one is Entree 1 (South | Sud) and second is Entree 2 (East /Est).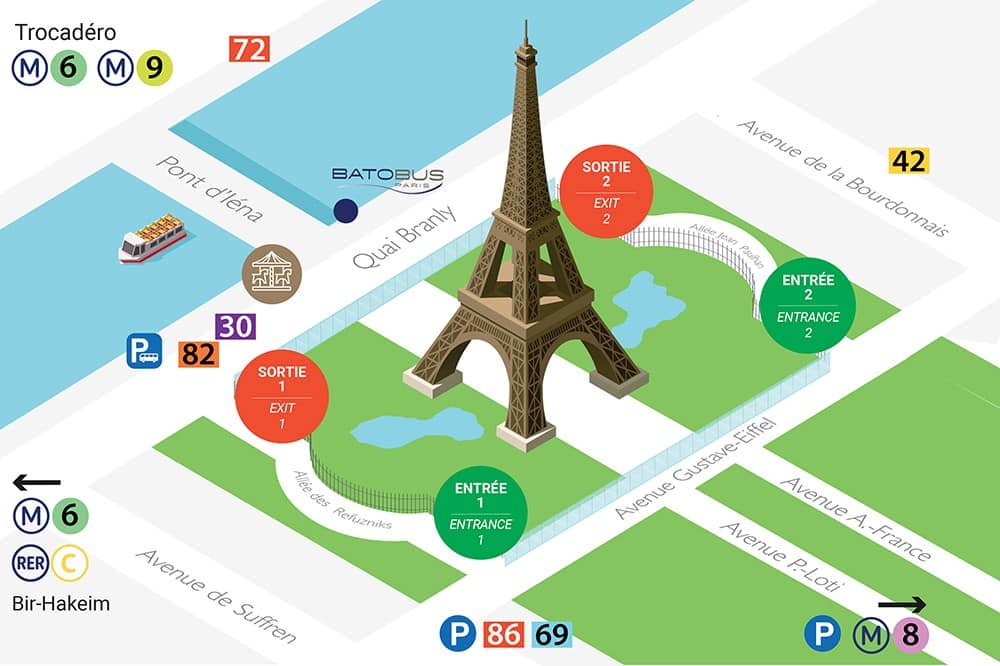 5. Top of Eiffel Tower|(3 floors in Total)
Most importantly, I didn't wish to get tired of climbing 674 stair steps and reach the 2nd floor of Eiffel Tower (Esplanade). Thus, I booked my tickets which provided elevator from Ground to Top Floor and vice versa. In case you want to mix and match, you also have an option to take stairs up till 2nd floor (30 minutes) and then lift to the Top. Depends totally on your health.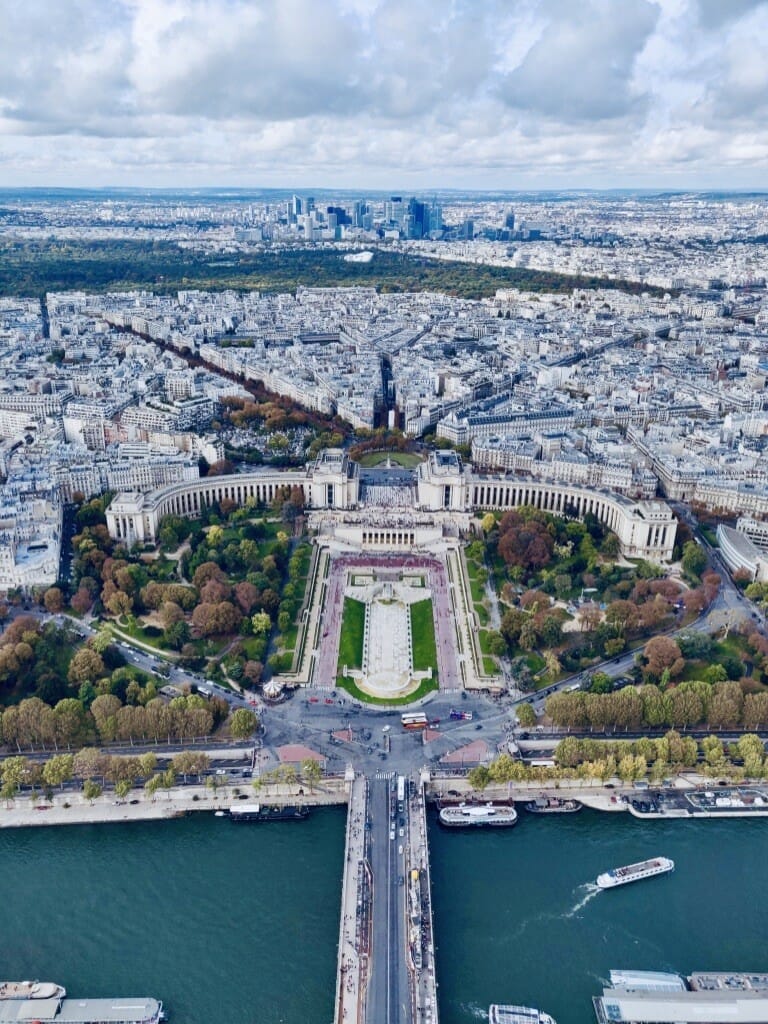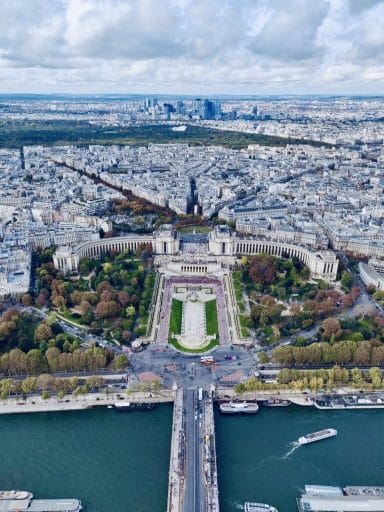 6. Thoumieux |Rue Saint-Dominique
There are many streets in Paris, and you will also find beautiful, decorative restaurants on those streets. Try our Food Guide for Paris and try the famous cuisines from Paris, France which should not be missed. One such street is Rue Saint Dominique, you can also use Thoumiex Hotel in your search box to reach this street. The view of Eiffel Tower in daylight and night will make you awestruck.
Is it illegal to put LoveLocks in Paris now in 2020?
By tying love locks you may be expressing undying love for your partner, however in doing so you were ruining and spoiling the aesthetics of Paris.
In 2015, the famous bridge Pont des Arts which was once loaded with lovelocks was drastically impacted by love locks that the bridge railing was about to fall. Since then, the officials removed the complete railing which was once tied with many lovelocks and made it illegal to tie locks in any of the bridges in Paris.
Note: Earlier tourists used to tie love locks and throw its keys in Rive Siene, Paris.
7. Place De La Concorde|Fontain des Mers
Along with busy streets, crowded markets and delicious street food items, this fountain sits in the centre of a crowded crossing. At this public square known as Place De La Concorde, there are two similar fountains on each side.
8. Grand Palais | Petit Palais
The Grand Palais and Petit Palais are amazing works of architecture. This makes them another top photography location in Paris. I forgot to carry my Telephoto lens, thus I missed many beautiful shots of sculptures which were adding grace of both Grand and Petit Palaces.
9. Bouquet of Tulips
The famous American artist, Jeff Koons (specialist in making Sculptures) unveiled this sculpture in November 2019. He gifted this Bouquet of Tulip to Paris as a tribute to people affected by the Paris Attack 2015. Despite multiple criticisms on the sculpture, this place is a good photography location in Paris in the garden near Petit Palais.
10. Jardin des abords du Petit Palais
I had only one word after looking at this cute owl family in Paris- Aww… After the significant roles played by owl in the Harry Potter series, I found these owls cute and beautiful. You will have to locate this huge mummy owl and little kids in Jardin des abords du Petit Palais, which is a big garden in Paris.
Musée d'Orsay
Just across River Seine from Lovre museum, is a huge museum. If you are a museum guy, do utilise the time to visit the 5th floor of this museum and click the famous clock at Musee d'Orsay. I am not a big fan of museums, so I just did some photography from outside.
11. The Louvre
This museum is overcrowded, Sadly, it has been struck by over-tourism. Since we cannot stop tourists from going inside, it's very difficult to photograph beautiful Monalisa. We all know it was made by the famous Italian artist Leonardo da Vinci, who just created a masterpiece in 1503 that people are appreciating up till now.
12. Tuileries Garden
Jardin des Tuileries is a public garden located between the Louvre Museum and the Place de la Concorde. If you are tired of walking you can take a breather here, as this place has chairs installed where you can relax. There are coffee vans inside the park from where you can fetch some coffee for around 4-6 euro. Moreover, the pond in the centre of the garden was surrounded by sands which gave a beach look to this garden.
13. Esplanade des Invalides
Also known as Hotel National des Invalides, is a complex of buildings which contains museums and monuments related to French military. The army Museum was created in 1905 and is one of the biggest museums of military art and history in the world.
14. Arc de Triomphe
Arc de Triomphe looks beautiful during day time. It is situated in the centre square and if you are on sides of the lane you will find the diagonal side facing you so it is fun to see people waiting for the red lights in order to get the perfect shot in front of this architecture.
15. Pont Alexandre III
Well yes, that's me on my Lime bike strolling on the Paris streets. At the back in the picture, you can see Pont Alexandre III bridge, that connects Champ Elysees street to Invalides and Eiffel Tower over Seine river. The arch of the bridge is beautifully clicked from a boat cruise ride which you can book at an affordable price. Along with the arch, the golden sculptures on the bridge gives an edge in your photography in Paris. Since, photography is all about your imagination and creativity, you can always add your techniques for the best shots while exercising Photography in Paris.
DONT FORGET TO PIN