So you are planning to visit Venice and wondering if you should take Venice city pass or not. Venice City Pass Review will help you decide what to do!
I will also break down whether it is worth it or not and how feasible it is going to be for you if you are planning to buy it. Also, what is going to be the best way to utility the Venice city pass if you have bought it.
In this post, I will not talk about Top things to do in Venice because I have already share one detailed post about that.
📸 Capture Your Venice Memories with Smiler! 📸
Enhance your Venice experience with Smiler, our trusted photography partner. Their professional photographers are experts at framing your moments against the backdrop of Venice's timeless beauty.
From the iconic canals to historic landmarks, they'll ensure you have stunning memories to cherish. And here's the cherry on top: Use the coupon code "SPECIAL20" during booking to enjoy an exclusive 20% discount on your Smiler photography session. Don't miss this opportunity to save while creating lasting memories in Venice!
Quick Review
Running short with time and you want to know whether Venice city pass is worth your money then then answer is YES. It is going to save you around 16 EUR per person if you take the Venice City Pass compared to standalone ticket.
Venice City Pass Review Summary
Venice is your oyster with this handy all-in-one Venice Pass. Cover all your Venice essentials with entry to the world-famous St. Mark's Basilica, the majestic Doge's Palace, and a classic gondola ride on the Venetian canals. The Venice Pass also includes an audio guide app you can use to explore the Doge's Palace. Plus, you'll also receive a 10% discount on all further tickets in Venice.
So if you think about this on a top level it sounds quiet fascinating if youa re really wondering about Exploring Venice.
St. Mark's Basilica: Skip The Line With Terrace & Pala D'Oro Access
Housing the relics of Saint Mark, the Basilica of San Marco (St. Mark's Basilica) has become a symbol of Venice that's known around the world. Built by the Venetians in 820 AD and consecrated in 832 AD, it lost its original form due to a serious fire in the early 900s.
The Basilica as it's known today took shape in 1063 AD, thanks to the Doge Domenico Contarini and his successors. The Venice Pass grants you the exclusive opportunity to enter and explore St. Mark's Basilica on your own without a guided tour group.
Behind the main altar you can admire the Pala d'Oro, the only example in the world of considerably sized, intact Gothic goldsmithing. This refined work of Byzantine enamel – measuring 3.34 meters wide and 2.12 meters high – is divided into two main parts, one lower and one upper.
The altar is composed of about 250 cloisonnés enamels on gilded silver foil and is decorated with 1927 precious stones and gems. The relics of St. Mark, ornate mosaics, and majestic design elements have helped cement the sacred building as the main architectural marvel of Venice.
Read further and I will share the details in which I will talk whether the Venice City Pass is worth your money or not.
Doge's Palace: Fast Track
This stunning Venetian Gothic building is one of the city's must-see cultural treasures, and as you explore its magnificent rooms and golden staircases, you'll see why. With art by the likes of Titian, Veronese, Tiepolo, and Tintoretto casually hanging on the walls, as well as glorious frescoes and grandiose arches, the sense of history and sheer opulence is palpable everywhere.
The Venice Pass also includes an interactive audio guide app you can use to deepen your appreciation of the this stunning historical monument.
Classic Gondola Ride
No visit to Venice would be complete without experiencing a floating tour of the city's storied canals on a traditional gondola. Sit back and feel your worries melt away as your trusty gondolier expertly navigates the maze of waterways, before you emerge into the central Grand Canal. It's a once-in-a-lifetime experience!
One thing to remember here is that this Gondalo ride is shared with more people. Like normally 5 people are there on the Gondola Ride.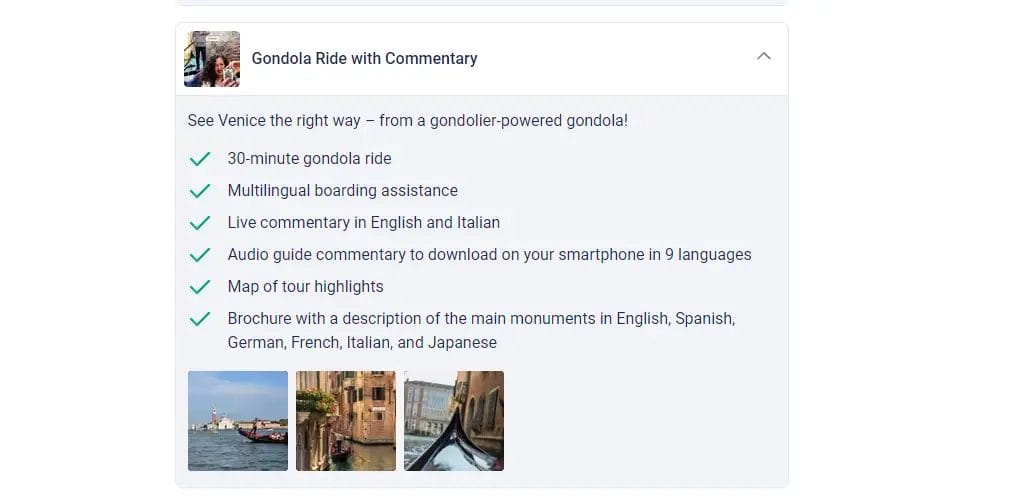 Venice City Pass Info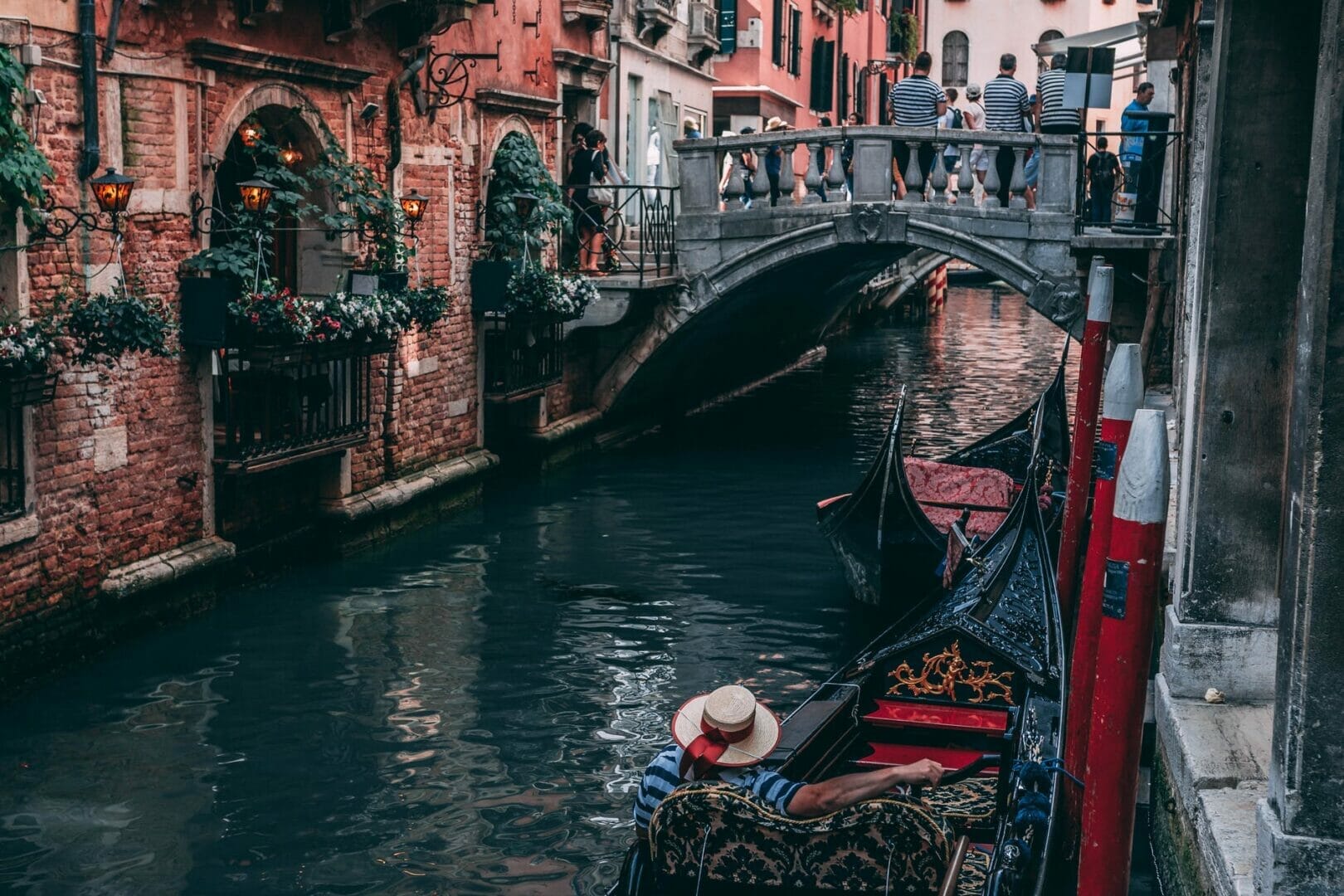 If you are wondering what all things are included in the Venice City pass then here are the things which you need to look out for in your Venice City Pass.
St. Marks Basilica
Gondola Ride with Commentary
Doge's Palace Fast Track Ticket
Self Guided Tour of Doge's Palace
10% Discount on all the other attractions in Venice.
Venice City Pass Price
Let us just talk about the price of Venice City Pass it cost you around 83 Euro in the starting. But I will dig deeper and talk about whether the 83 Euro cost is worth your money or now.
Check the availability of the Venice City Pass below
Is The Venice City Pass Worth It?
As I already told that the Venice City Pass cost you around 83 Euro. I am going to break down here about the attraction which is going to be covered.
Attractions
Cost in Euro
Standalone Ticket Link
St. Mark's Basilica: Skip The Line With Terrace & Pala D'Oro Access
24.00
Book Stand Alone Ticket
Doge Palace – Fast Track
39.90
Book Here
Gondola Ride with Commentary
33.00
Book Here
10% Discount on next ticket

Which I would say that you will eventually buy the Murano Burano Excursion of Venice for sure; unless you want to go through the fear of missing out.
20.00
Can save 2 Euro i.e. 18.00
Book Here
Total
96.90
Total + Murano Burano Excursion
116.90
So just doing the Top 3 Things in Venice i.e. St. Mark's Basilica, Doge Palace and Gondola ride would in total cost you around 96.90 Euro. If you include your trip to Islands of Murano, Burano and Torcello: Excursion from Venice then you can add 20 Euro more which would be in total 116.90 Euro without any passes.
With the Venice City Pass it is going to cost you around 83+18 which is 101 euro roughly around 16 Euro for the same deal not bad if you are exploring with Family isn't it. Because for a family size of 4 you are going to save around 64 Euro. Enough to get some awesome things to eat for lunch or dinner for one day.
Does The Venice City Pass Save Time?
Short answer is yes but it going to same like booking the seperate tickets online before you actually step foot into Venice. I really am not fond of travelling in Europe and exploring places which I want to explore and standing in the queue for hours just to take the tickets and then again another hour in the queue to finally see the attraction.
In the Paris Pass Review I talked about the same thing because when I visited Eiffel Tower I was so happy that I booked the ticket online well before hand which saved me around 1.5 hours from the queue for just the tickets.
Tip! I tend to also book the skip the line ticket because it helps you to directly access the attraction without standing in the normal queue just for couple of bucks.
Since all the tickets which you get under the Venice City Pass are the fast track or skip the line ticket then it will for sure help you to save the time.
Does The Venice City Pass Save Money?
Well yes for sure as we checked above you are going to save around 16 euro per person if you are plannign to explore Venice to the fullest.
How Much Time Do You Need In Venice?
I always recommend the city pass for a shorter trip with a limited time to explore. Because in that case you can save every minute in just exploring the top attraction rather than just standing there in the queue to wait for your turn.
That was all the information around Venice City pass to help you understand if the Venice city pass is worth your money or not. For me it was and I was happy to buy that. I leave it upon you to decide what to do further.
If you are looking about what to do in Venice then check out 13 Amazing Things To Do in Venice.
If you are also travelling to Rome then you might wanna read about Rome Pass Review | Rome Tourist Card Review
Venice City Pass Review – Is it worth it?
Conclusion
If you want to cover couple of major attraction in Venice like St. Mark's Basilica, Doge Palace and Gondola ride then you will be able to save money if you buy the Venice Pass so ofcourse it is going to save money for you.
Pros
You can get the discount of tickets.
Cons
Some things are not covered like Murano Burano Excursion but you can get that with 10% discount coupon.
Get your Notion Travel Planner Template!
Embark on your next adventure with the Wanderlust Planner – Notion Travel Planner Template – Notion Travel Planner Template for 2023 (chasingwhereabouts.com), the ultimate Notion Travel Planner Template. Organize your wanderlust-fueled dreams and turn them into unforgettable journeys. Whether you're a seasoned globetrotter or a newbie explorer, this template has you covered.
Pin this Post to Support Us