Okay, Europe is expensive there is no doubt in that. But with these tips you can make your dream of cheap travel in Europe true. I am going to list down all the steps and planning which I use when I am planning my trip to European destinations
There are different ways with which you can make your dream for Budget Europe Travel true. In this post we are going to talk about Everything, the discounted train passes, the idea of Bus Travel to booking a cheap airlines with which you can score flight tickets for as low as 10 €.
Travelling is one of the most fulfilling and enriching experiences that a person can have. However, many people need to be more confident about the cost of travelling, especially when exploring a continent like Europe.
But the good news is that you can travel across Europe on a budget with proper planning and creativity.
Cheapest way to get to Europe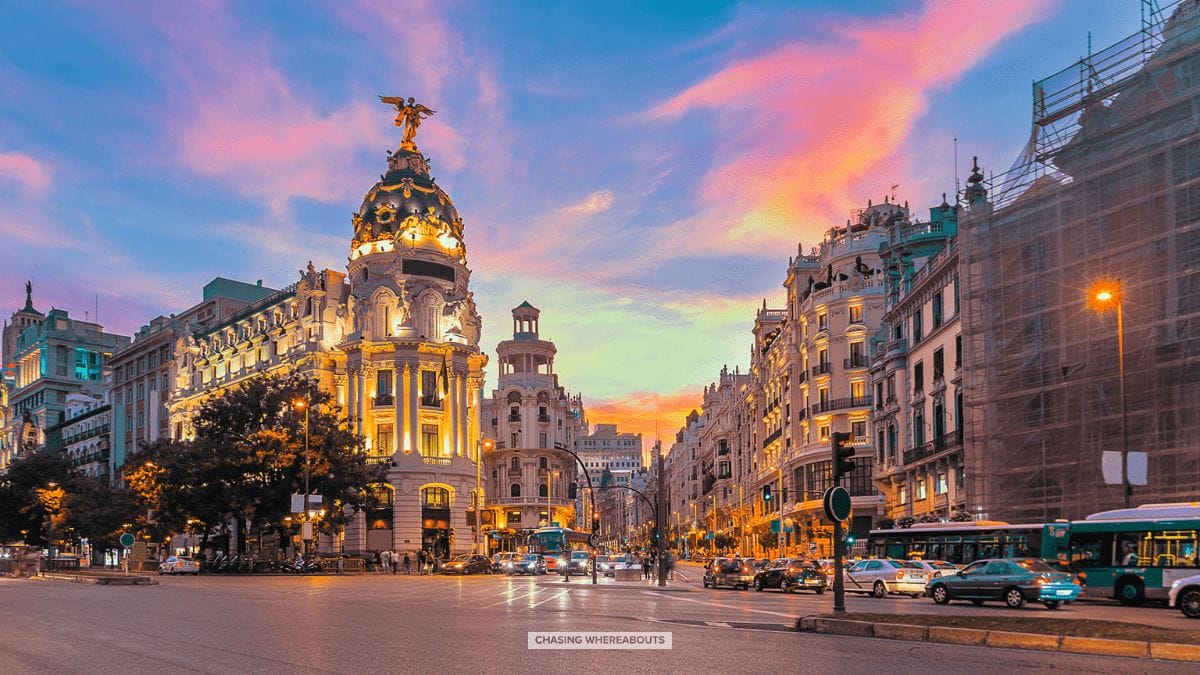 Plan Your Itinerary Carefully
One of the essential aspects of budget travel is having a well-planned itinerary. By carefully planning your route, you can minimize the amount of money you spend on transportation, accommodations, and other travel expenses.
Consider travelling by train or bus instead of flying (well this is only true if you are not flying with carriers like Ryan Air, Wizz Air, Norwegian Airline, we covered in detail about Europe Budget Airlines in this post), as these modes of transportation are typically much less expensive.
We would cover in detail about the How You can Travel on Budget in Europe further below in the post where we are going to talk about all the ways.
Be Flexible with Your Dates
Flexibility is key when it comes to budget travel. Being flexible with your travel dates allows you to take advantage of off-peak travel times when prices for flights, accommodations, and other expenses are typically lower. Additionally, consider travelling during the week rather than on weekends, as prices tend to be higher.
One thing which I always do when I am planning my trip is visiting Skyscanner and Kiwi. One thing which I noticed while researching recently was that Skyscanner does not list Ryan air in their listing while Kiwi list them. So you should know about that because Ryan Air is the cheapest carrier in Europe. We have these tools on our Flights page so you can check there and compare the flight cost in between Skyscanner and Kiwi.
Take Advantage of Free Activities
Europe is home to countless museums, parks, and other attractions that offer free admission or discounted rates for students and other groups. Take advantage of these opportunities to stretch your budget and explore Europe's incredible culture and history. Additionally, consider taking guided tours, which often offer a more comprehensive and educational experience than exploring on your own.
As already mentioned above in order to make your dream about Cheap Travel in Europe you have to ask for discount, if you are a student you would get discount for the paid tickets of attraction as well so just check that before buying the tickets because in this way you can save as much as 20% of the ticket cost.
Use Public Transportation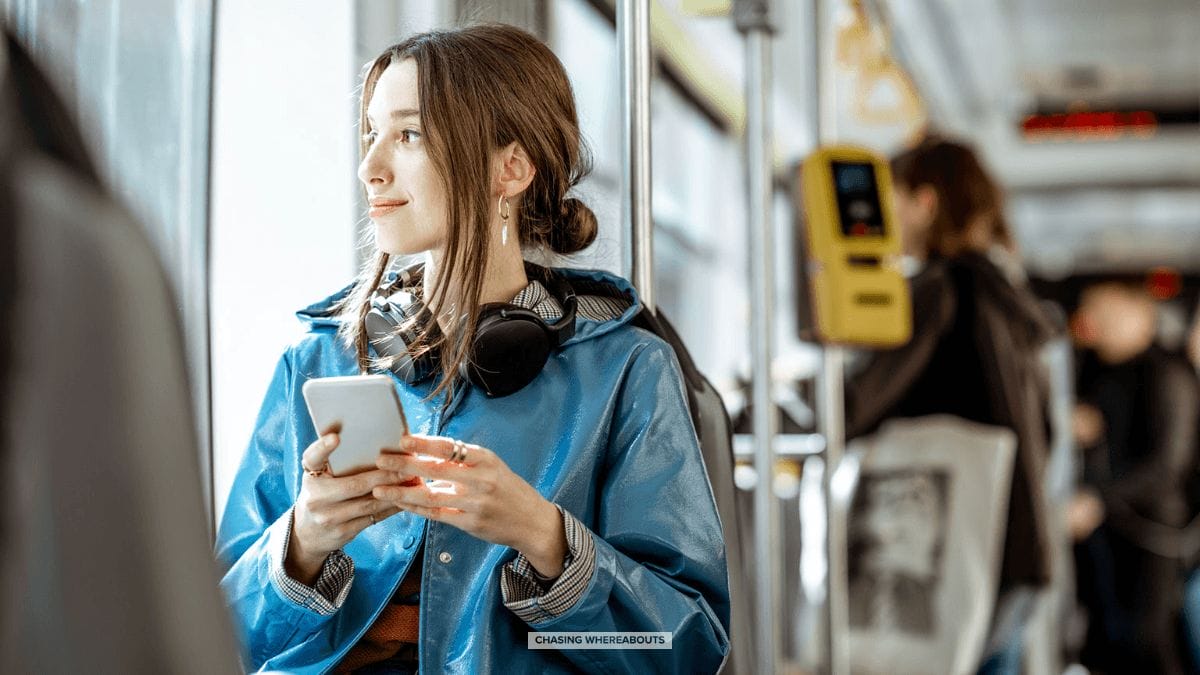 One of the best ways to save money while travelling is by taking advantage of public transportation. Public transportation is efficient, convenient, and affordable in many cities, making it an excellent option for budget travellers. Consider purchasing a transportation pass, which can offer substantial savings compared to individual tickets.
Almost all the places in Europe and cities have their day pass for unlimited travel you can get that if you do not want to walk. However most of the cities in Europe can be covered on foot as well and in that way you can enjoy exploring some offbeat places in Europe as well.
Recommended Read: Cheapest Countries in Europe
Stay in Budget-Friendly Accommodations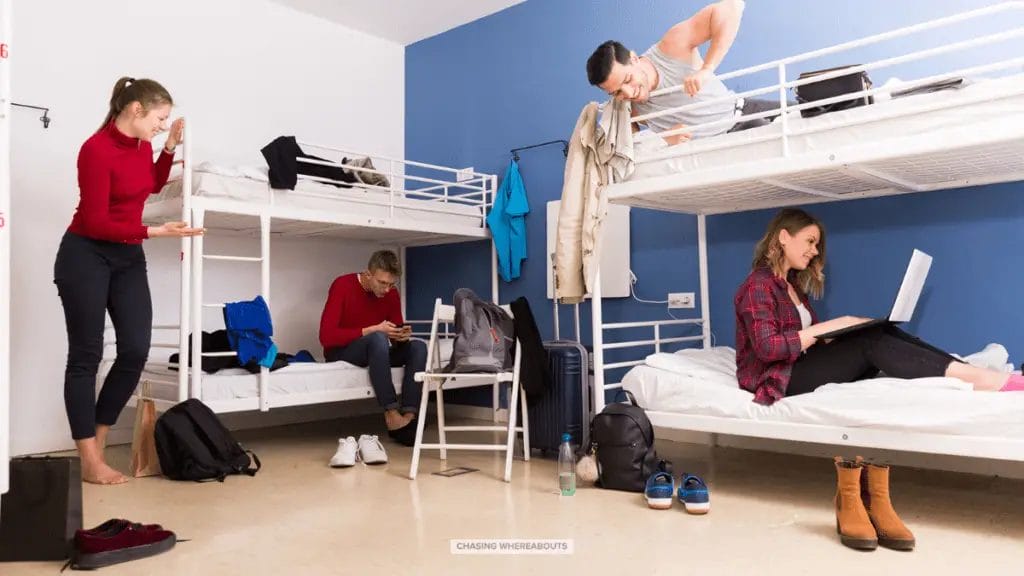 Staying in budget-friendly accommodations such as hostels, Airbnb rentals, or homestays can offer substantial savings compared to traditional hotels. Look for accommodations that offer complimentary breakfast or cooking facilities, which can help you save money on meals and other expenses.
I often book things from either Hostelworld if I am looking for hostels or Booking.com. One thing to mention is that I always try to book Hostel or Hotels near the City Center to avoid travelling or buying even the tickets of the Public transport.
The trick is to compare the cost of the Public transport and the cost which you are getting for hotel stay extra. I hope this helps.
Eat Like a Local
Eating at restaurants can be one of the most significant expenses while travelling. To save money, consider eating like a local and try street food or regional markets, where you can sample the region's delicious cuisine at a fraction of the cost of dining at a restaurant. Additionally, consider cooking your meals in your accommodations, which can offer substantial savings compared to eating out.
One thing which I tend to do a lot while travelling is staying in Hostel and cooking one meal in the hostel kitchen. It saves a lot of money this way.
Now that I have shared more around the ways, let us talk in detail around how you can actually save money when you want to travel in Europe on budget.
If you are in Germany and looking for Budget Travel in Europe from Germany then you should read our other post Budget Travel Companies which we used when we were travelling from Germany to rest of the European Countries.
Coming back to the topic
How You can Travel on Budget in Europe
1. Travel by Bus
Well the most cost effective manner of travelling in Europe is taking the Bus. The biggest player in these Inter Country buses is Flixbus and it is one of the best as well.
Most of the time, Flixbus is the cheapest bus option, with prices as low as 5 EUR. Their buses have Wi-Fi, power outlets, room for one carry-on bag and one bag that can be stored under the bus, and comfortable seats. The UK still has Megabus.
FlixBus became my favorite cheap way to get around Europe other than trains very quickly. Even though it's not fancy, it's the cheapest way to get around. They are mostly in Europe. Here is a map showing where they go so you can plan your trip.
But there are a lot of other bus companies that only serve certain parts of the country that can take you elsewhere. Alsa, for example, is the main provider in Spain and the countries next to it.
You can use Omio to find the fastest and cheapest way to get where you want to go.
2. Travel by Budget Airline
Budget airlines are by far one of the cheapest ways to travel long distances in Europe. There are a lot of these airlines on the continent, so fares are very cheap because of the competition. Flights can often be found for as little as 10 EUR. I look for the best deals on Skyscanner. They take care of everything!
Just remember that most of the money that low-cost airlines make comes from fees. They are very strict about the number of bags you can bring, and many of them will charge you extra if you forget to print your boarding pass. Don't expect drinks or meals to be on the house either. But you can save a lot of money if you follow the rules and know what to expect.
Check out the following low-cost airlines to find cheap flights in Europe:
Ryanair
Wizz Air
Norwegian Air
Easyjet Eurowings
Want to know more then here is the complete list
Here is a full guide on how to find cheap flights, with more information.
Recommended Read: European Cities which you can explore on budget
3. Travel with a Eurail Pass
I love taking the train because I can sit back in a big seat, read a book, and watch the beautiful scenery go by. It's more comfortable than a bus and less stressful than flying. It's also better for the environment. And Europe has one of the best and most extensive rail networks in the world.
For short trips between cities, it's hard to find a cheaper or more convenient way to travel than by train. Trains can be very expensive for longer trips that take all night, go between countries, or need a high-speed line, like from Paris to Bordeaux or Berlin to Munich.
If you want to see a lot of Europe but don't want to fly, the best way to save money is to get a rail pass. If you buy these tickets together, they will be much cheaper per trip than if you bought them separately.
Not sure if you should get a Eurail pass? Here is everything you need to know about Eurail passes and when they can save you money.
4. Travel Using BlaBlaCar
People can now hitch a ride with locals going their way thanks to the rise of the sharing economy, and BlaBlaCar is the leader of this service. It's very well-known and used all over Europe, and I've used it many times. It lets you share rides with people who have extra room in their cars. You find a ride, they say they'll take you, and you're off. The driver sets the prices, which are meant to cover the cost of gas and wear and tear on the car as a whole.
This is the BEST paid way to get around Europe because you get to meet a local, have a friendly conversation, save money, and get where you're going faster. It can be bought in close to 20 European countries.
Even though BlaBlaCar isn't always cheaper than the bus (FlixBus can be very cheap! ), it's usually much faster and more interesting.
Read More: cheapest cities in europe for students
5. Travel by Rental Car/Campervan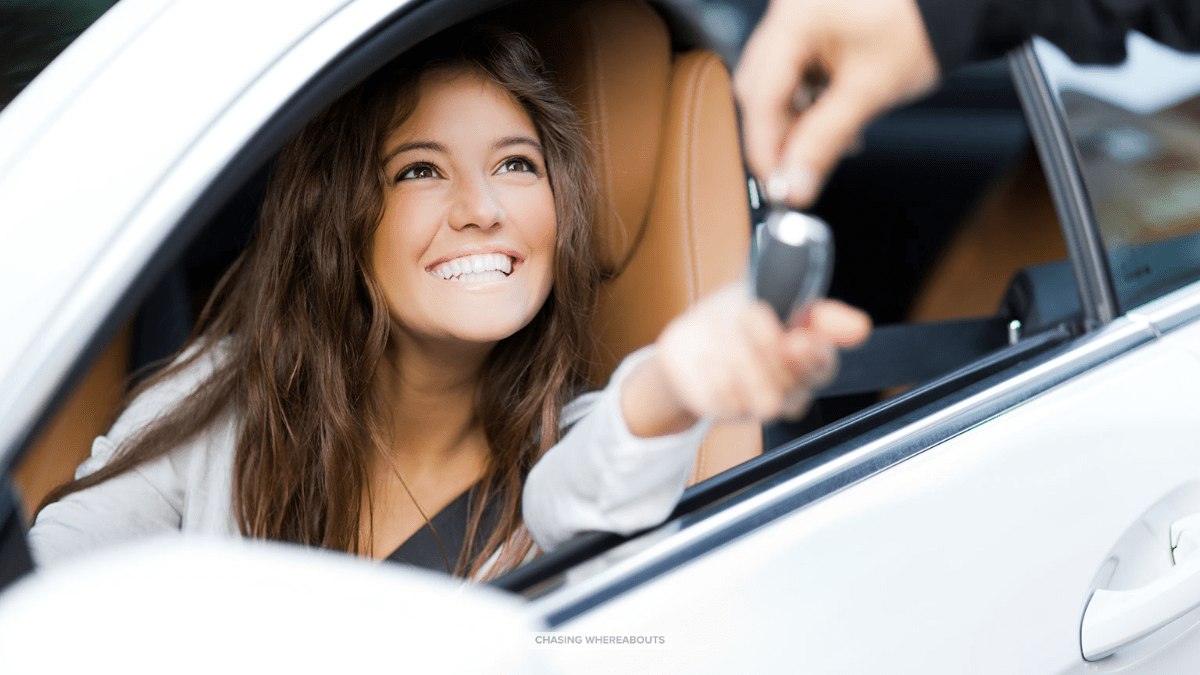 If you want to have more freedom while traveling in a single country or small area of Europe, renting a car or campervan might be worth the price, especially if you can split the cost with someone else. You can rent a car for as little as 25 EUR per day, but gas is expensive, so keep that in mind. (Use Discover Cars to find the best deals on car rentals in Europe.)
Campervans are especially popular in places like Iceland, Scotland, and Norway, where hiking and camping are popular activities. You can find campervans for as little as 60 EUR a day, which is a great deal if you are traveling with a friend and the price includes a place to sleep. Use the "park4night" app to find free or cheap places to park overnight in Europe.
In many European countries, drivers from outside the country must have an International Driving Permit. You can buy one in your own country for about 20 EUR before you leave. (It's basically a copy of your license in different languages.) Also, keep in mind that renting a car with an automatic transmission costs about twice as much as renting a car with a standard transmission.
6. Travel by Hitchhiking
The cheapest way to travel in Europe is to do it for free. It's pretty common to hitchhike, and it's a lot safer than you might think. I've met a lot of people who've done it without any problems.
Just remember that it's important to think before you hitchhike. Always go with your gut and use your head. Keep your valuables on you in case you forget your bag in the car, and don't be afraid to send the license plate to a friend or family member before you get in. Put a sign up with your destination on it and look nice. That will make it easier for you to find a ride.
Use the tips on the website Hitchwiki to make sure you have a fun and safe time.
Read More: cheap place to travel in europe
Europe's BEST and CHEAPEST way to travel? Mix and match how you get around.

As you can see, there are many ways to travel around Europe without spending a lot of money. But the best way to get around is to use different kinds of transportation depending on where you are going and how long you will be there. I like taking trains and BlaBlaCar for short trips. I'll take a bus, BlaBlaBla car, or train for trips that take about half a day. I fly, take a high-speed train, or take an overnight bus for long trips.
Too many travelers think that you can only do one or the other. As if there is always one way that is better than the other. That's wrong. Europe can be seen in a lot of different ways. There are a lot of different ways to do it, and you need to know when to use each one.
Take the slower, cheaper routes if you have more time.
If your trip is shorter and you have more money, fly instead of taking the train. If you are able to book cheaper flights then Yo Hoo! you have got the deal.
If you don't care how you get there, use a site like Omio helps you to find the cheapest option. This is what I do most of the time. All you have to do is tell the site where you want to go, and it will combine the different ways to get there for the least amount of money. They will put together buses, trains, and planes to make the fastest trip that costs the least.
Remember that no one method always works. Switch things up. Doing that will save you a lot of time and money. You can head-out to our Travel Resources page where we have combined all the tool sat one place to help you get started for planning.
Conclusion
With a bit of planning and creativity, you can travel across Europe on a budget and make the most of your budget while experiencing all the fantastic destinations that this amazing continent has to offer. By taking advantage of these tips and tricks, you can stretch your budget and create an unforgettable travel experience. So, pack your bags and get ready to explore Europe affordably and excitingly!
That was our post about Cheap Europe Travel do share you tips for the readers if you have something around cheap ways to travel across Europe and if you are a Budget Traveler.
FAQ
Which European country is cheapest travel?
What is the cheapest country in Europe to visit?
The cheapest country to travel in Europe can vary depending on the time of year and exchange rate, but some of the most affordable options include Hungary, Romania, Bulgaria, and Ukraine.
How do I plan a cheap trip around Europe?
To plan a cheap
trip around
Europe, it is important to research and compare flight prices, book accommodations and activities in advance, consider alternative accommodations, use public transportation, eat like a local, take advantage of free activities, look for discounts, pack smart, be flexible, and stay connected with a data plan.
What is the least expensive way to see Europe?
The least expensive way to see Europe is to travel by budget airlines, take advantage of public transportation, and consider alternative accommodations such as hostels or vacation rentals. Eating like a local, taking advantage of free activities, and looking for discounts can also help keep costs low.
Is it cheaper to fly or train around Europe?
Whether it is cheaper to fly or take the train around Europe depends on the route and the time of travel. In some cases, budget airlines can offer cheaper flights, while in other cases, trains can be more affordable and offer a more scenic journey. It's best to compare prices for both options to determine the most cost-effective method of travel.
What is the 7pm rule?
The 7pm rule refers to the idea that booking accommodations 7 days before arrival can result in the best deals. This is because hotels and vacation rentals often release unsold rooms for a lower price closer to the date of arrival.
What is the cheapest means of transportation to travel all over Europe?
The cheapest means of transportation to travel all over Europe is by using public transportation such as trains, buses, and budget airlines. Renting a car or taking taxis can be more expensive, so it is best to consider these options only when necessary.
Get your Notion Travel Planner Template!
Embark on your next adventure with the Wanderlust Planner – Notion Travel Planner Template – Notion Travel Planner Template for 2023 (chasingwhereabouts.com), the ultimate Notion Travel Planner Template. Organize your wanderlust-fueled dreams and turn them into unforgettable journeys. Whether you're a seasoned globetrotter or a newbie explorer, this template has you covered.