If you are a nomad and want to live abroad with beautiful beaches, scenic trails, or a bustling metropolitan area, We've brought together the cheapest countries to live in Europe.

Some European countries have a reputation for being pricey, but that's not the image of Europe as a whole. Indeed, some countries in Eastern Europe are shockingly cheap and are ideal for retirement abroad.
Some of the most significant segments of a digital nomad destination are affordability, health care , protection, and entertainment, especially if you are trying to stretch savings.
I'm going to tell you in this post about the top 13 cheapest countries in Europe to live in. Furthermore, I have also gathered a brief overview of the cost of living in Europe that can help you lead a healthy life.
In case you are looking for nomad insurance to buy then we have got that covered in our other post about travel insurance.
Cheapest Countries to Live in Europe – Portugal, Lisbon | Braga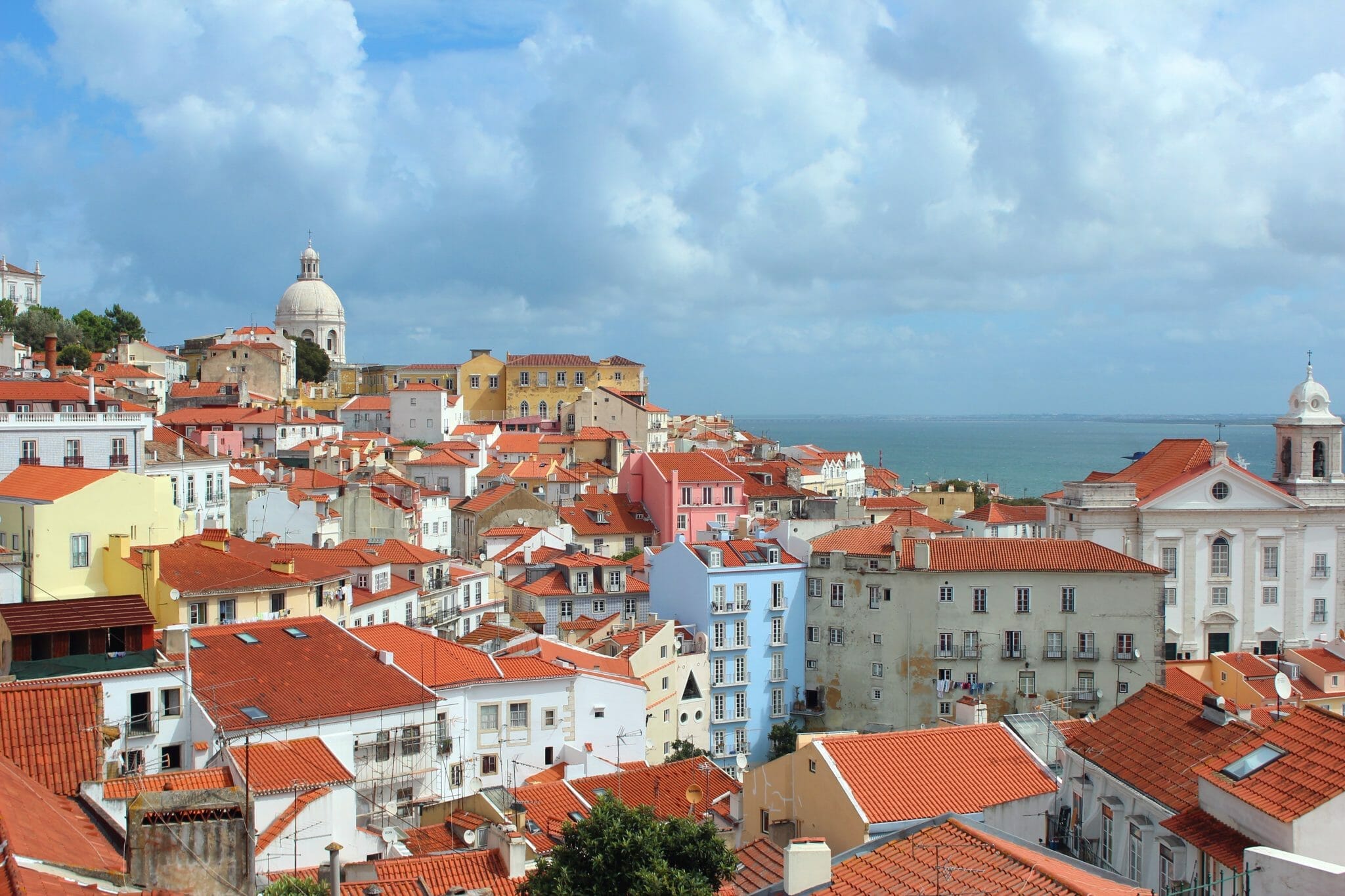 This country is famous for its good food, beautiful beaches, a relaxed lifestyle, and affordable living. The capital city Lisbon is one of the top relaxation destinations for travellers to Europe.
A meal at a regular restaurant would cost € 7.50, on average. Kitchen staples such as milk and bread are EUR 0.60 and EUR 1.10 respectively, which are tiny. An average one-bedroom apartment is €430, with combined utilities sitting at approximately €92 a month. Although the average salary in the region is slightly lower than some other countries at EUR 798, living is still affordable. And what a spot!
While you could pitch your tent in Lisbon, we recommend Braga. One of the oldest cities in Portugal, it's particularly rich in history and culture. It also has a university, giving the town a lively buzz year-round. In saying this, there are fewer tourists and living is a little cheaper – you could pay as little as €290 a month for rent.
In case you are planning to travel to Lisbon the cost of renting a car in Lisbon is also pretty reasonable and you can get a normal car at the cost of around 16.5 EUR per day. We recommend you to check Discover Cars as it has around 500+ trusted providers for renting a car.
Cost of Living in Portugal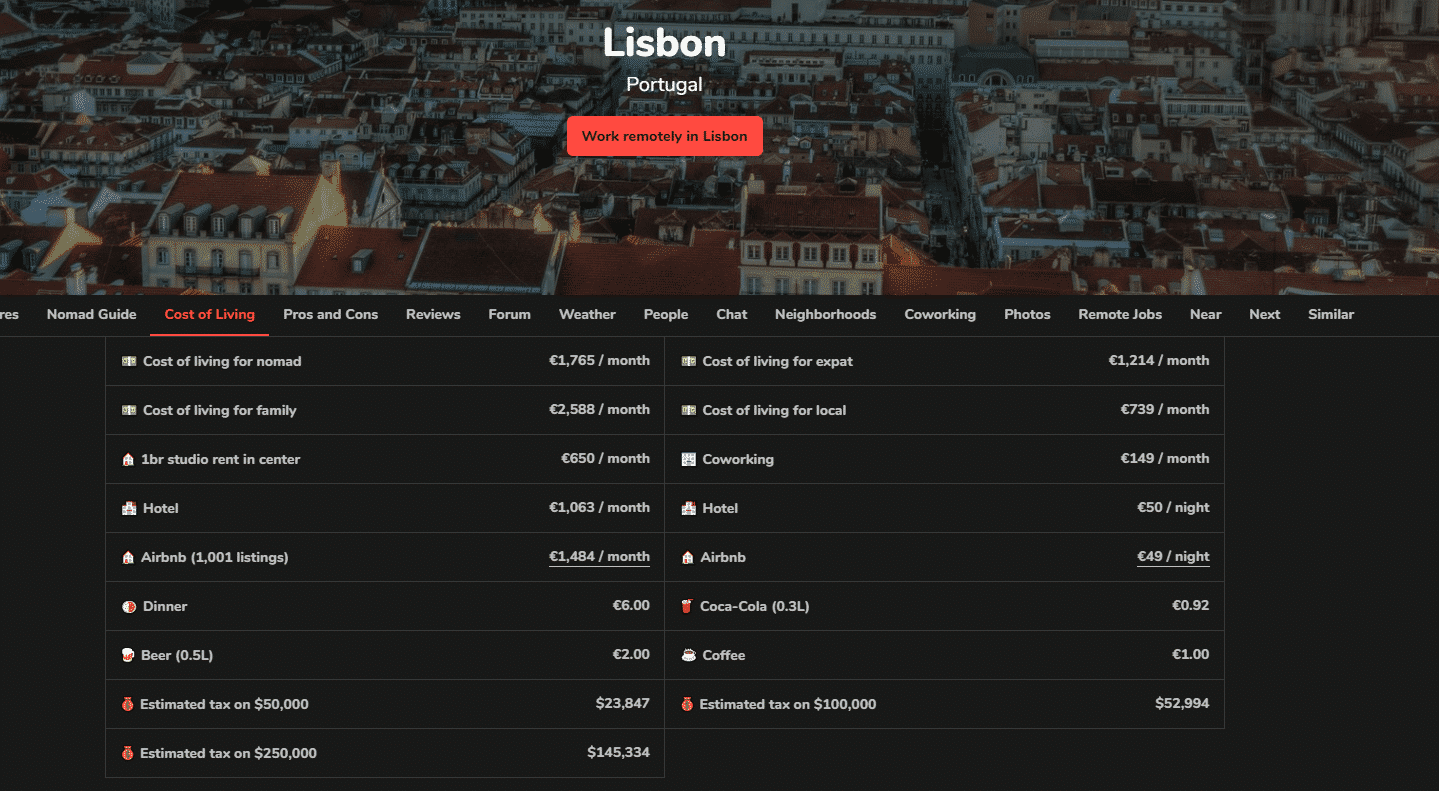 Bulgaria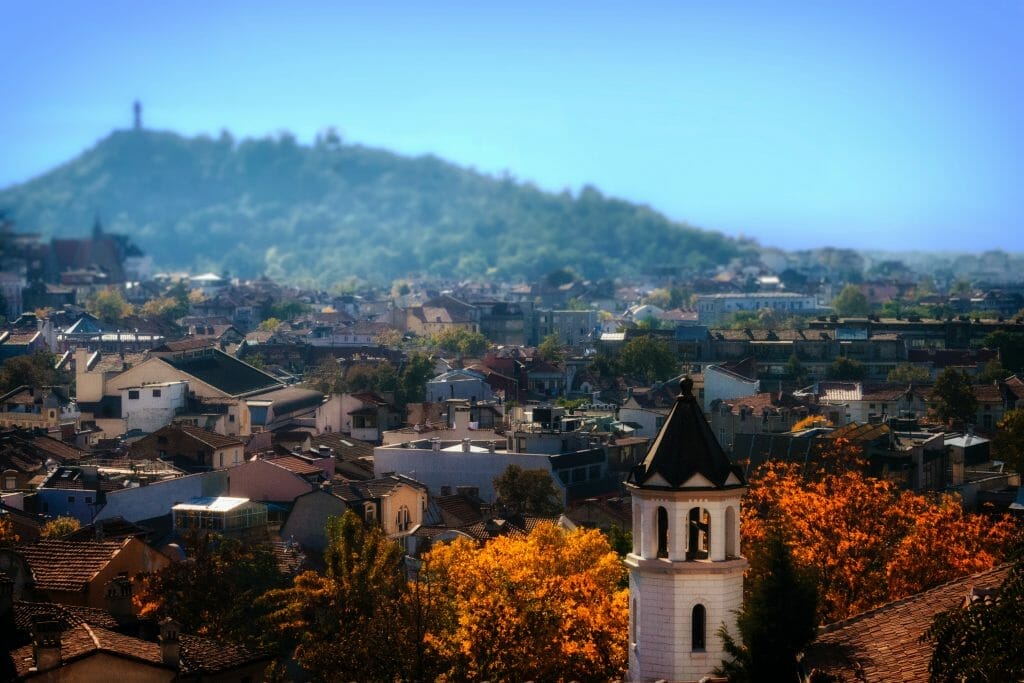 Next on our list of Cheapest Places to live in Europe is Bulgaria. It is not widely known yet it a beautiful country to live in.
With beautiful beaches and impressive mountains, Bulgaria is an absolute beauty to live in. It has about 200 km of beaches with golden sand, including Varna, Albena, Golden Sands, St. Constantine and Elena, Sunny Day, and many others. Sofia, the capital, is packed with tradition, rich culture, and beautiful architecture. Bulgaria is home to some of the most beautiful and spectacular scenery in Europe.
Two of the best cities for expats are Varna and Sofia. It can be a great place for expats to build a base with good food, outdoor activities galore, and friendly people.
If you'd like to explore the Balkan region and have access to other parts of Europe on a budget, Sofia in Bulgaria makes for an excellent choice!
The currency they use is the Bulgarian lev, which is between EUR 1.96 lev and EUR 1. You would have plenty left to spend on exploring with meals at an average of 10 lev, an apartment outside the city at 361 lev, and an average salary of 975 lev.
Cost of Living in Bulgaria, Sofia
Cost of Living in Bulgaria, Varna
Slovenia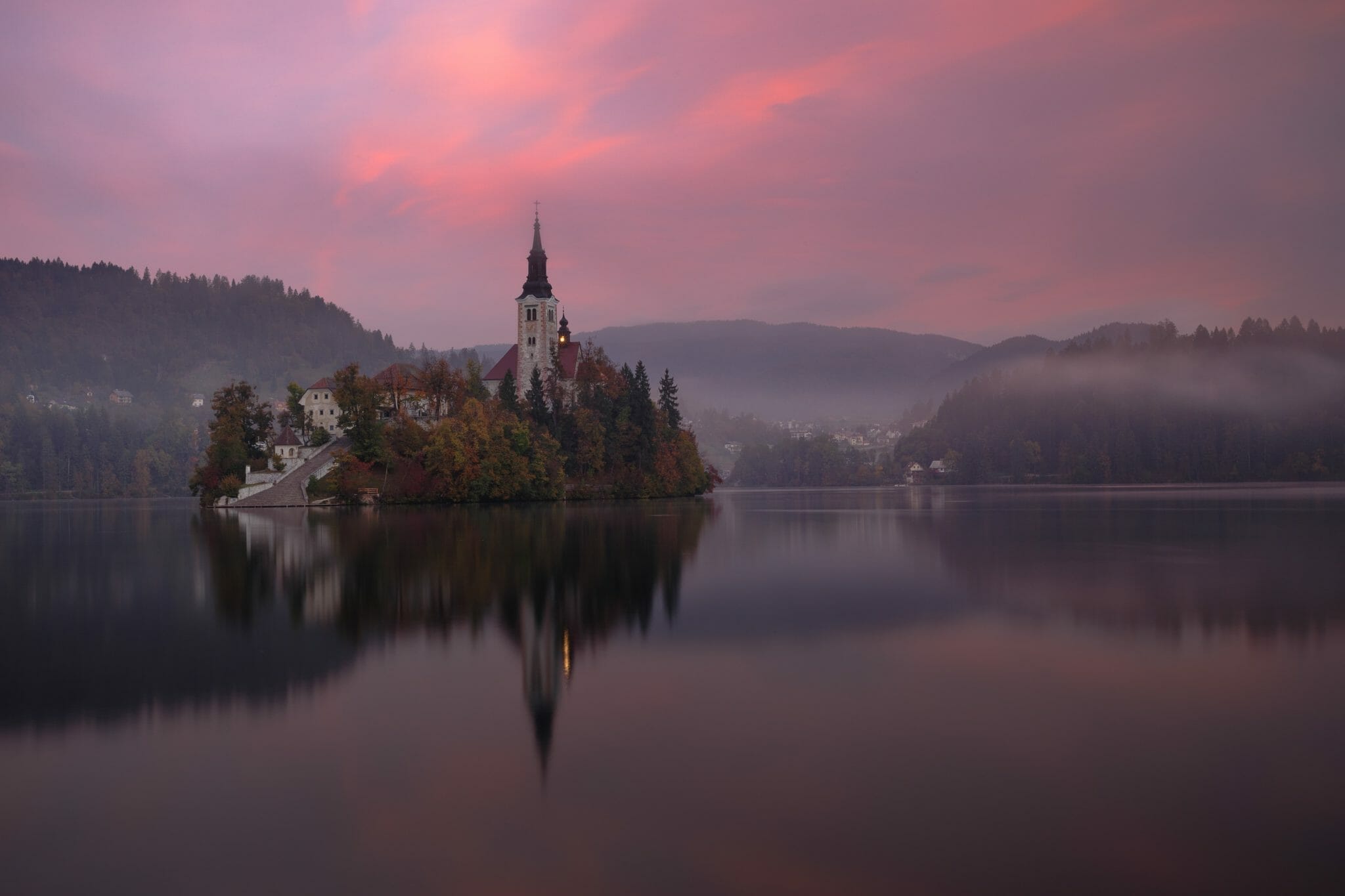 This country in Central Europe became an independent country in 1999. It provides a magnificent and untouched natural landscape of trees , mountains, and lakes. It also has a Mediterranean coastline of 29 miles.
EUR 7 is an ordinary meal cost if you want to eat out. Milk (€0.87) and bread (€1.04) are inexpensive staples. For a one-bedroom place, the rent will cost € 335 a month. The average wage is 1.041 euros.
For nature lovers and those with a taste for adventure, Bled is the ultimate one. Now it's just hitting the tourist radar, despite being right in the heart of the beauty of this world. Bled is famous for the lake there. It has animals such as bears, wolves, and lynx as well. Finding a place to live could cost you as little as €100 a month. You'll get a view of Bled Castle on the edge of its cliff if you're lucky.
Ljubljana, the capital city, lies only 45 minutes north. Don't allow your hard-to-pronounce name to put you off. Nearby are olive groves, ski resorts, and the beach. While it's slightly above the average price, it's still very reasonable. And in the heart of the Slovenian action, you will be right!
Cost of Living in Slovenia, Bled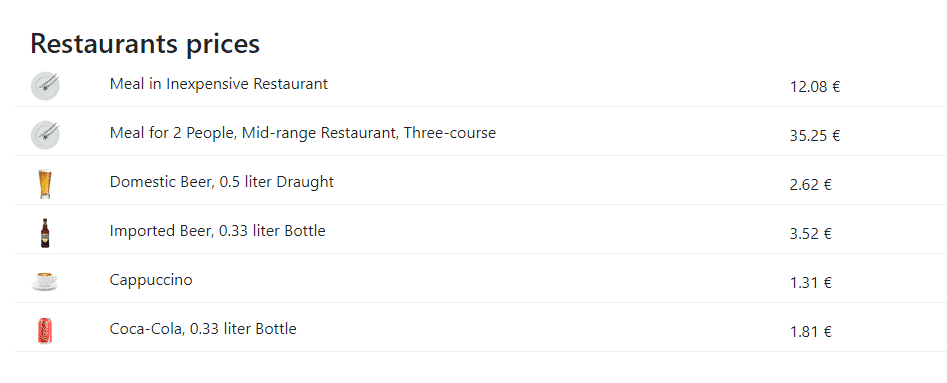 Cost of Living in Slovenia, Ljubljana
Spain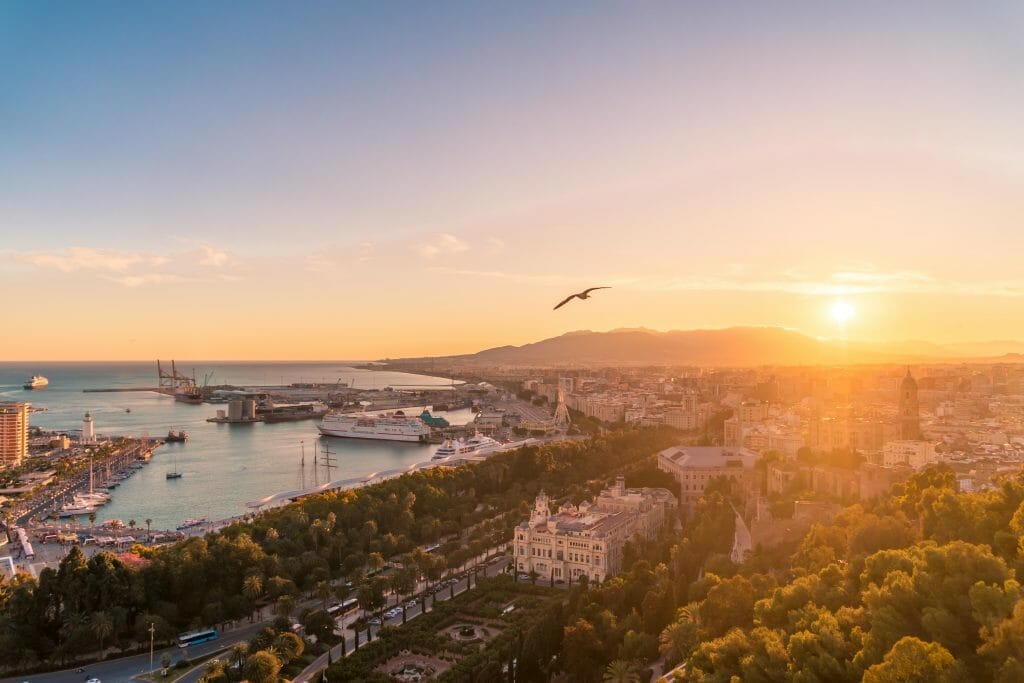 Spain has been a popular destination for expats for a long time, and for good reason. There's a lot of history and culture in that big world. You will be able to find it in Spain if you want a major city, a beach in Puerto Vallarta, or a walk in the mountains.
Eating out would cost you €10 a meal on average, and there will be less than € 1 for milk and bread. For a one-bedroom location outside the city centre, the average rent is EUR 470, with monthly services totalling EUR 116. If you receive an average salary after tax of EUR 1,243, that is definitely feasible!
With a lot of activity, Granada is a lively city. It's popular across Europe with ERASMUS exchange students because it's inexpensive. Another factor of its liveliness is the foreign student community. Monthly rent would be about EUR 368 in Granada and you would enjoy an over-average salary of EUR 1,288.
Have a look at Cádiz for expats that are especially aware of your wallet. With archaeological remains that date back 3,100 years, this is the oldest continuously inhabited city in Europe. You'll pay an average of EUR 300 in Cádiz for a one-bedroom spot outside the middle. While the wage is a little lower than the average for the region, so is the cost of food.
Cost of Living in Spain, Granada
Cost of Living in Spain, Cadiz
Croatia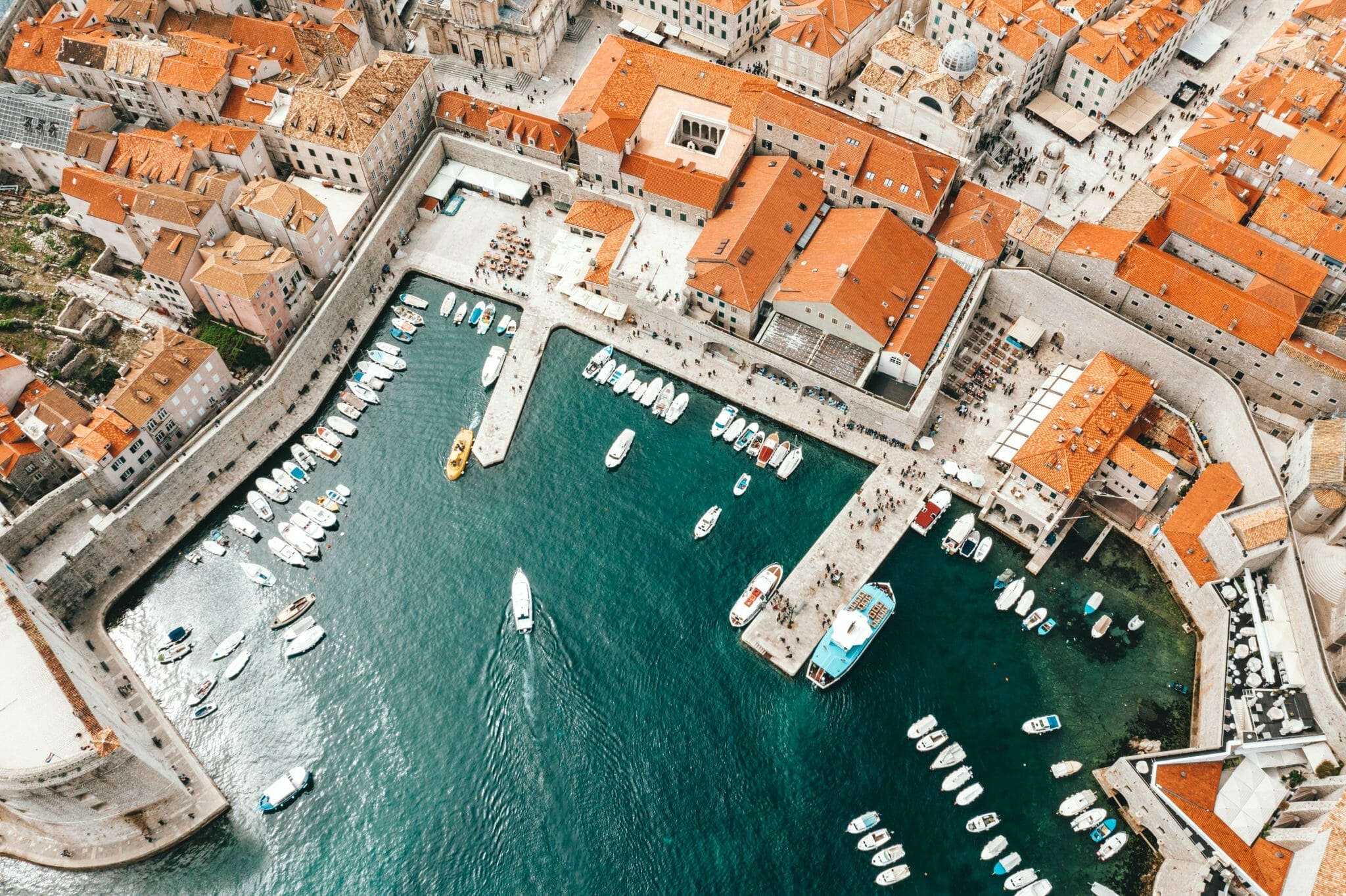 Croatia is becoming a popular tourist destination, and as such it caters well to people from all over the world. The Dalmatian coast stretches along its borders. Inland there are stunning forests and lakes. You'll also find the locals friendly and the prices affordable.
A meal out in Croatia will cost you 50 kuna (kn) on average. There is just under 6 kn of milk and bread. You would pay 1,823 kn for a one-bedroom apartment outside the centre. Average salaries are 5,545 kn. Approximately € 1 will buy you 7.41 Croatian kuna.
One place for expats to head is Zagreb. This buzzing, inland city is the perfect base for exploring Croatia's major tourist destinations and the surrounding countries. It also sits a little below average living cost.
Cost of Living in Croatia, Zagreb
Italy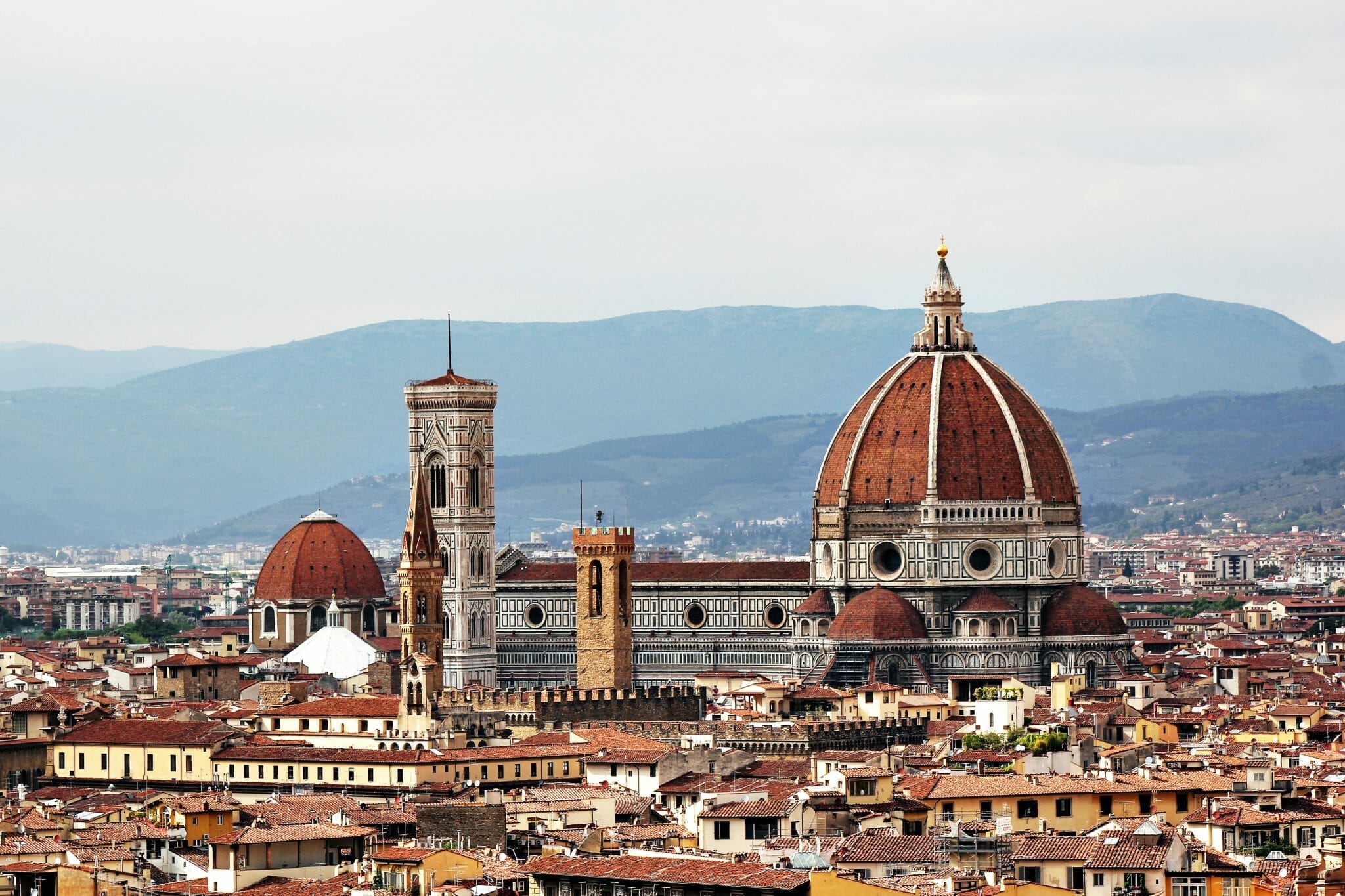 Not all of Italy will be inexpensive! But this beautiful land, rich in culture, history and romance, has places that are affordable.
Milk costs € 1.12 per litre on average and bread costs €1.52 on average. You'll pay €449 a month for an average size one-bedroom apartment outside the city centre, with basic services coming in at about €144. That's not bad, with an average monthly salary of €1,398.
The Abruzzo area is a great choice as well. This is the region for you if you're after the Tuscan lifestyle at an affordable price. As well as mountainous areas, you'll have access to the Adriatic coastline. You'll be similar to Florence but without the tourist crowds. With a one-bedroom apartment averaging €416 in the city of Pescara, it's worth checking out.
This city is still not on the Radar of Nomads so finding out information about the cost of living is a tricky task and needs some time of research Since it was growing popular as the retirement destination we thought of including in our list of Cheapest Places to live in Europe.
Ukraine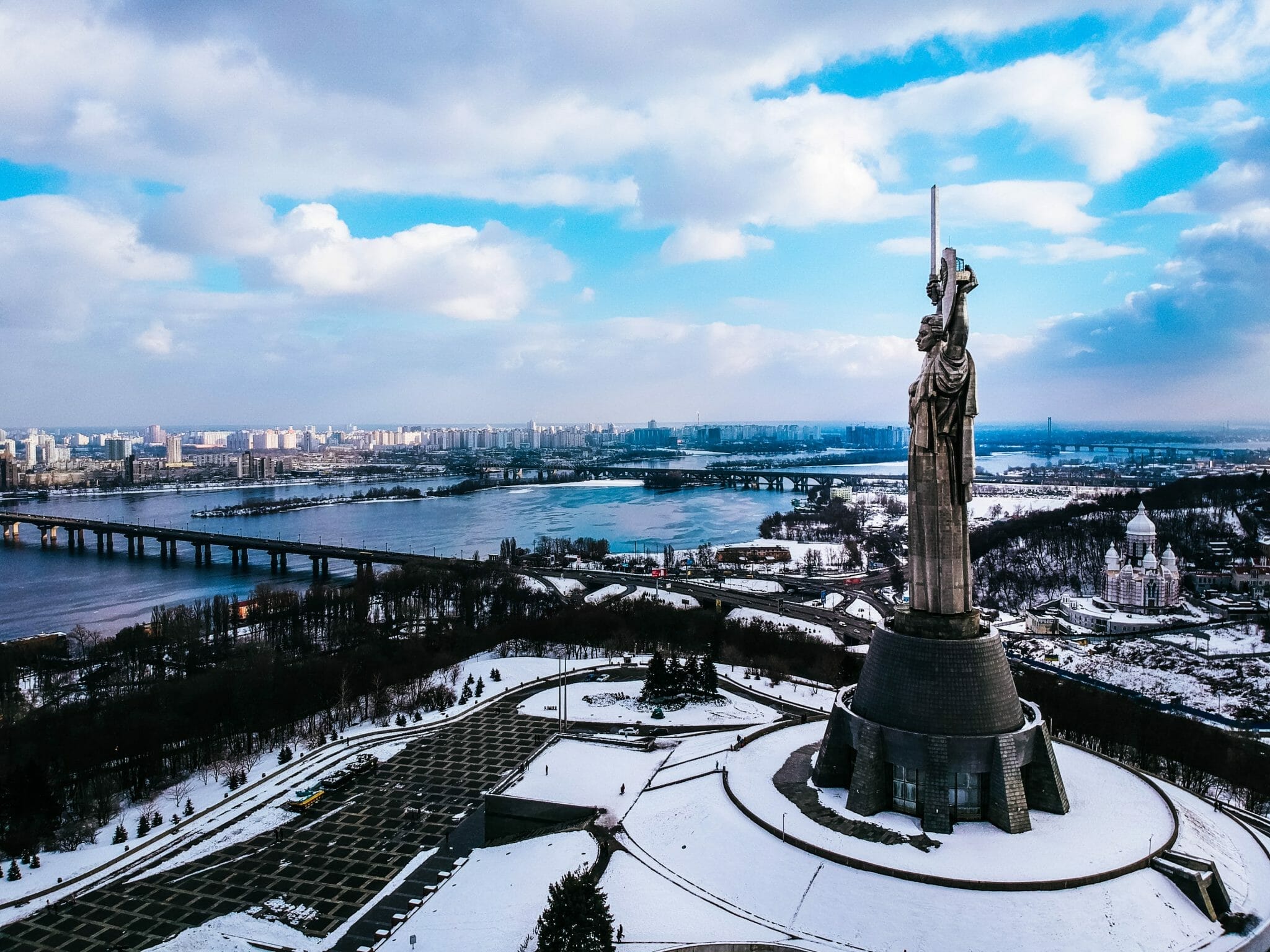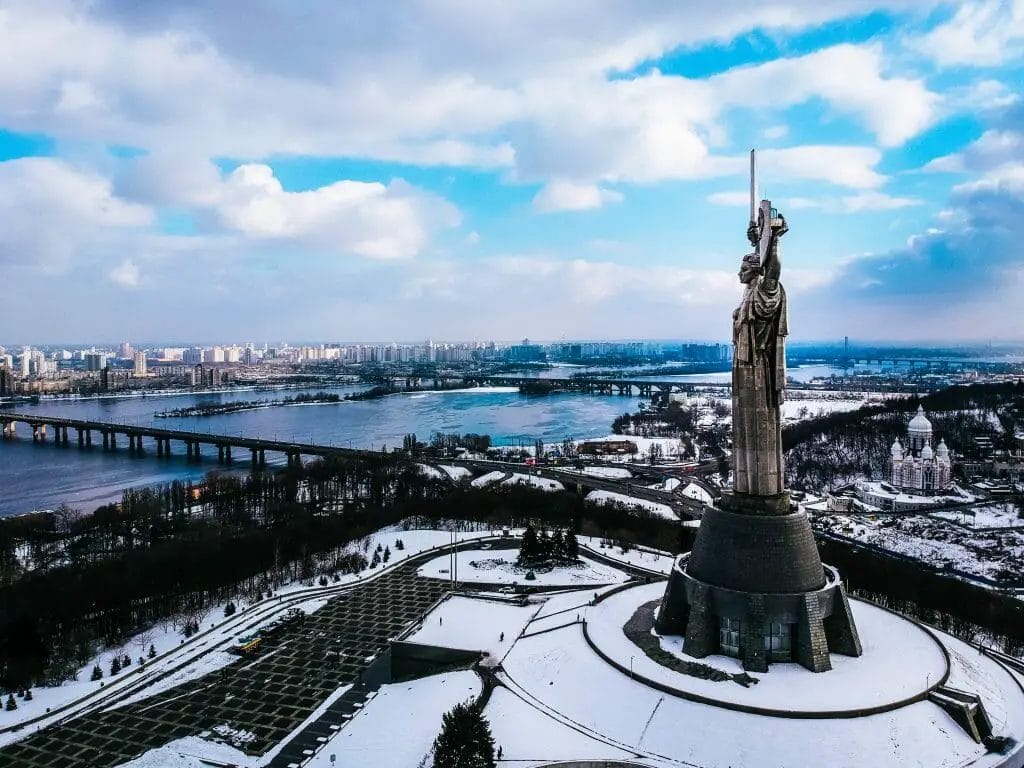 Ukraine is a fascinating and vibrant land, rich in natural beauty and full of opportunities for foreigners. You can find new , high-quality accommodation at low rates, whether you want to live in the capital city or overlook a sun-washed beach in the west.
The warmth of its people, the mild environment, low-cost living, modern conveniences, and health facilities, and the rich and vibrant indigenous culture make Ukraine appealing to newcomers. For those looking for an inexpensive retirement in Europe, it is also a great destination.
There are wonderful churches in Ukraine, stunning architecture, fairytale castles and the majestic coastline of the Black Sea. Ukraine has sufficient reasons to surpass your standards, from amazing architecture to fascinating history, from mesmerizing culture to delicious cuisines.
Kiev, the capital city of Europe makes for an excellent place to live in if you'd like to have access to beautiful architecture, affordable dining options and lots of shopping.
Cost of Living in Ukraine, Kyiv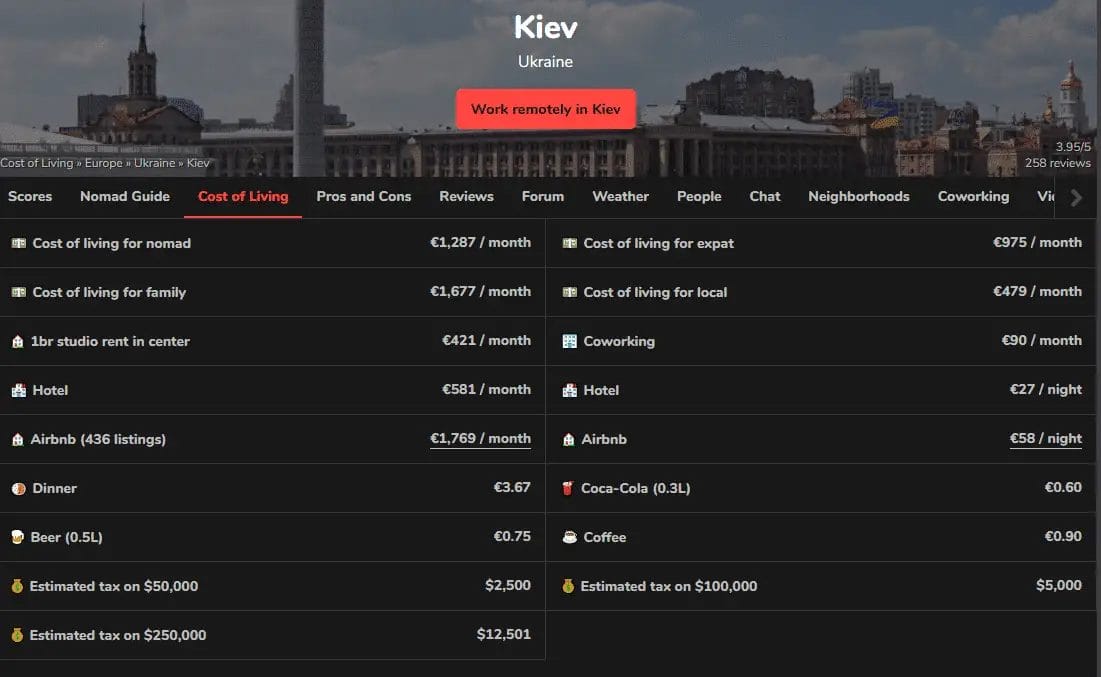 Romania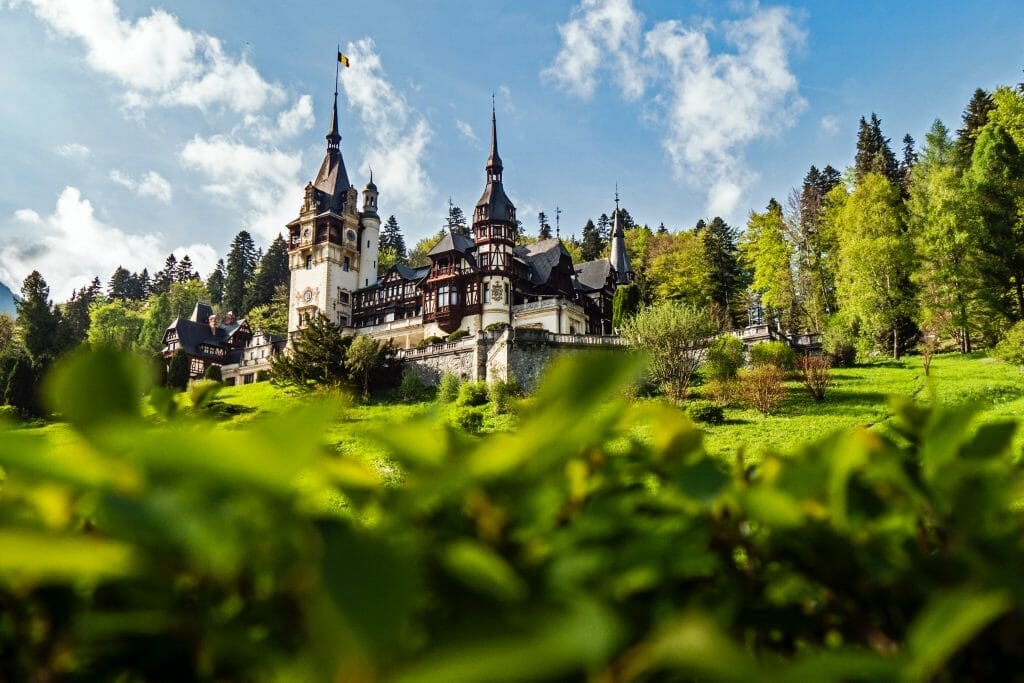 Romania is another neglected European nation that is very cheap to live in by the region's standards. The nation offers delicious food, a reasonably inexpensive cost of living, and natural beauty that is surreal.
Romania's low living costs allow retirees to increase their travel, take on new hobbies and enjoy a better quality of life in general. Romania produces enough for all, and at unheard-of costs in the United States.
Romania is a small European country, but its visitors have a great deal to offer. Romania will never disappoint you, from the jaw-dropping view of Transylvania to impressive UNESCO heritage sites, historical places and castles. Among all of these, the most famous and most visited tourist attraction in Romania is Bran Castle.
It doesn't hurt to know that not only is Bucharest a fantastic centre for students in Romania, but also for expats and digital nomads alike.
Bucharest is home to miles of lovely parks, too. If you're inspired by living in an old timeless town with a lot of natural beauty, then Bucharest is your muse!
Cost of Living in Romania, Bucharest
Cheap Countries to Live in Europe – Poland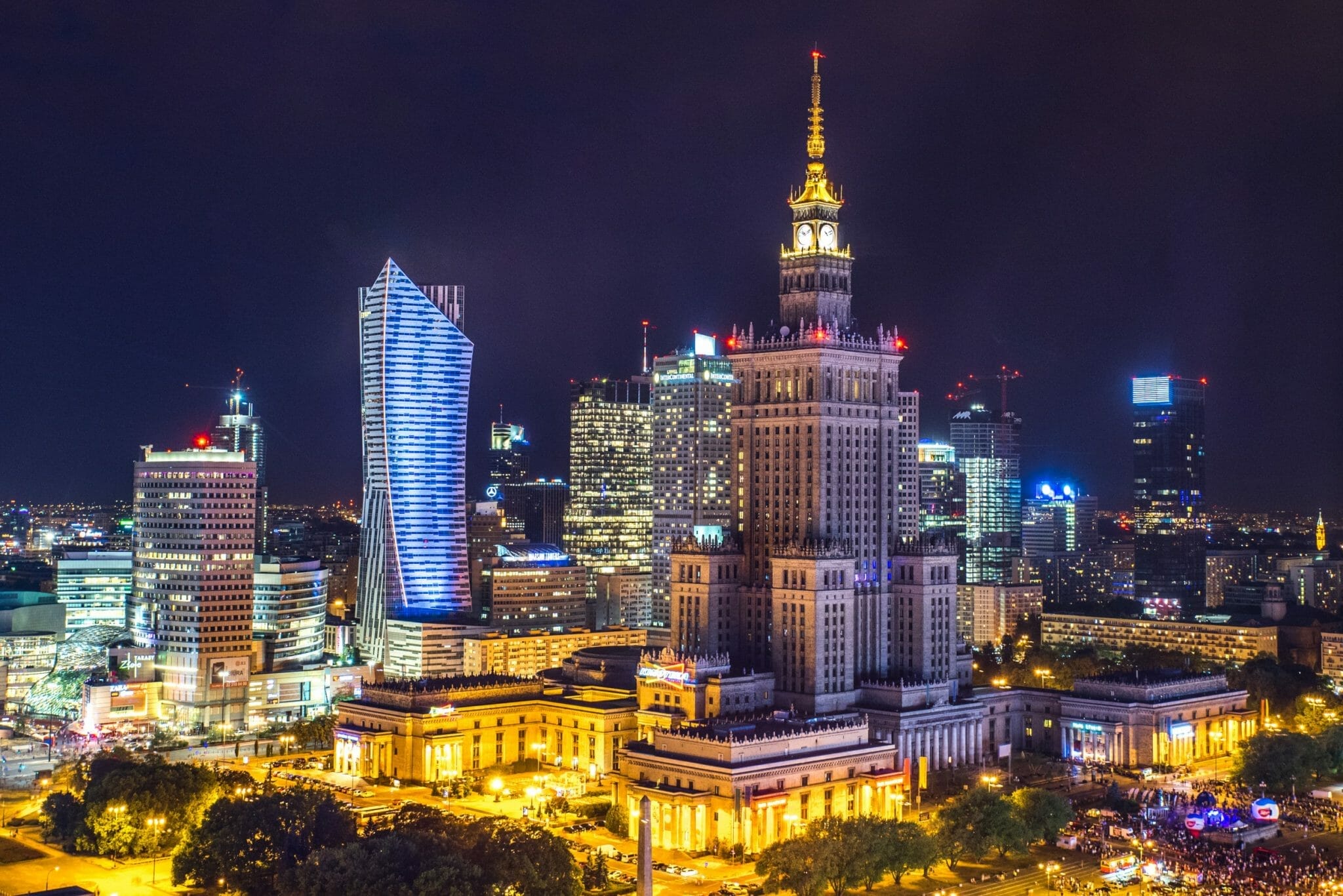 Poland boasts a variety of top industries with sufficient opportunities for expats to work, especially in international industries. Warsaw, Poland's capital, is a beautiful city and is considered one of Europe's cheapest cities to live in. In Poland, Polish is the native language, but 30 % of individuals can speak English. So, it might be a perfect profession for expats to teach the English language.
Compared to many other European countries, such as Germany, Italy, Switzerland, living in any of the major cities in Poland is considerably cheap. Even in major cities like Warsaw and Krakow, food prices can be pretty cheap. The local transportation system is well developed and you can use the reasonably inexpensive Polski bus or PKP intercity train. Poland is one of the best and cheapest, undeniably.
Poland is still not such a popular European tourist destination, despite having spectacular sea beaches, beautiful mountains, beautiful lakes, and national parks. You will discover the ancient medieval city and visit Poland's cathedral, castles and other historical sites.
Cost of Living in Poland, Warsaw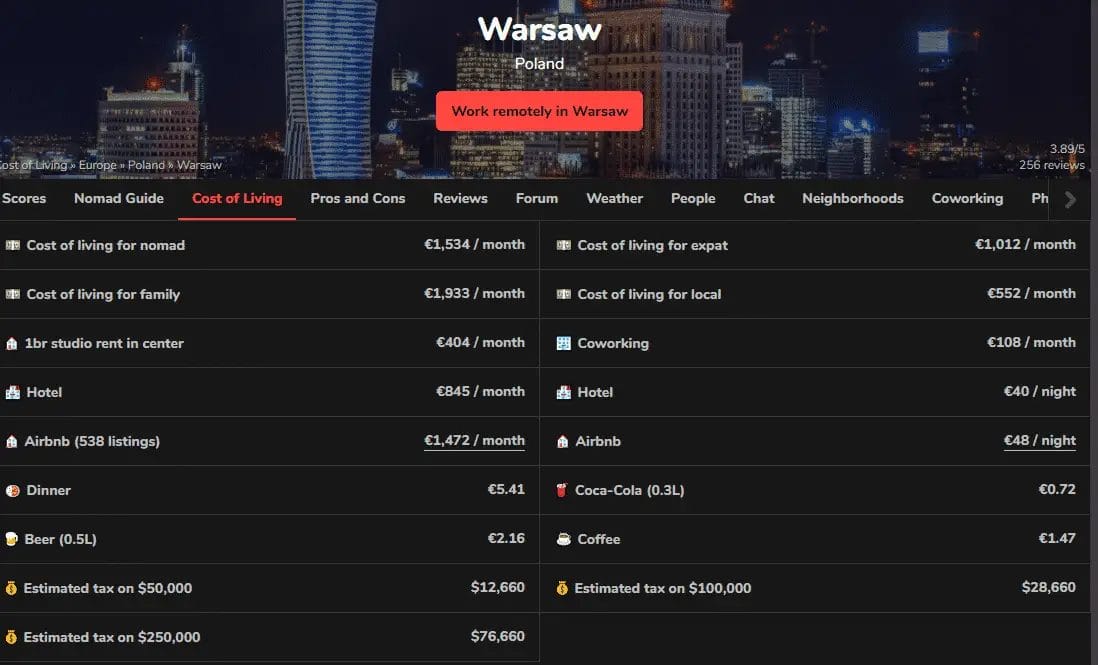 Cost of Living in Poland, Krakow
Cheapest Countries to Live in Europe – Slovakia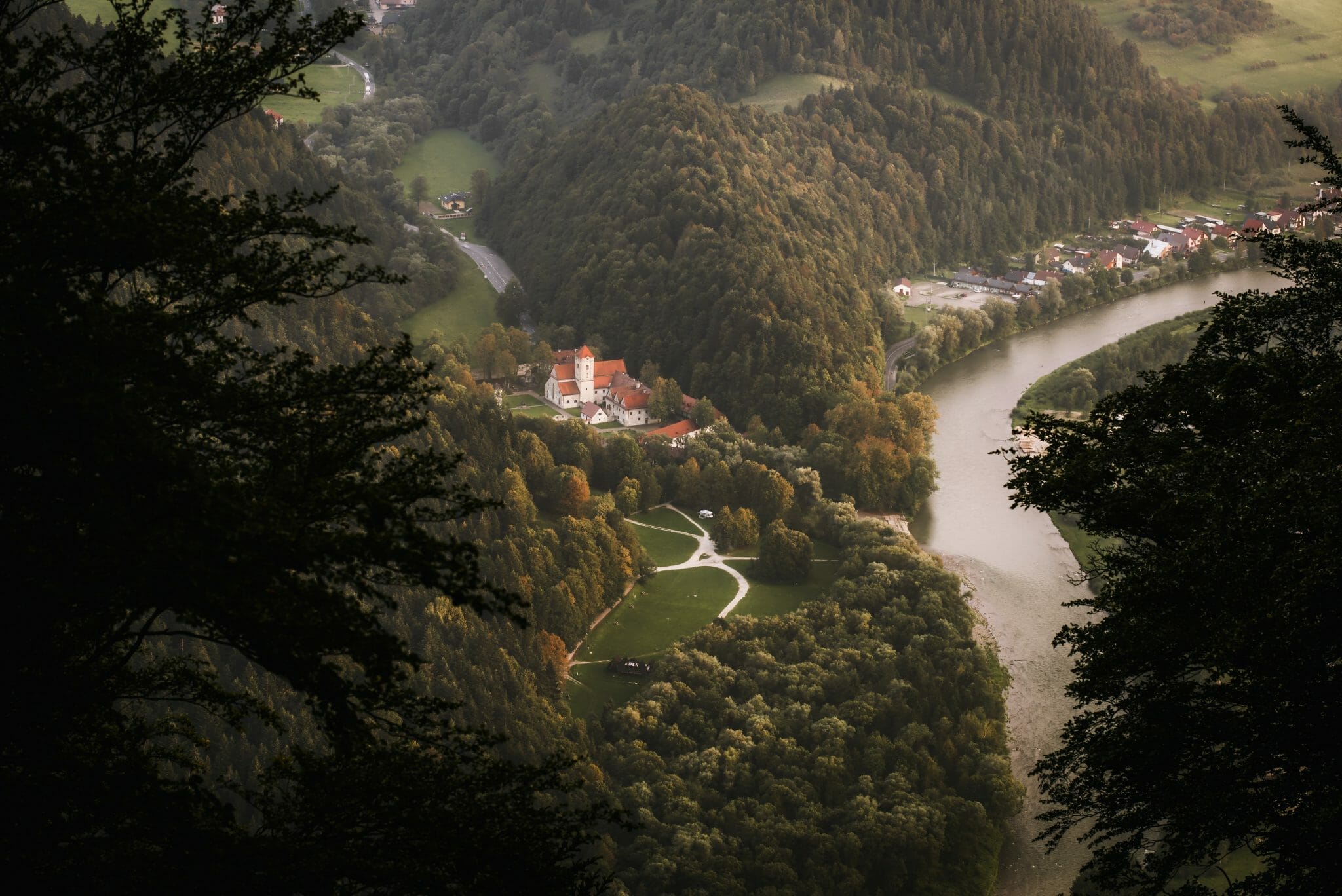 Slovakia is a secure and cheap European country to live in, which in recent years has begun to draw more foreigners and international travellers. While living and working here, you don't need to split up your bank, as Slovakia is one of the cheapest countries for Americans to live in.
Not as cheap as Bulgaria or Hungary, Slovakia provides better standards of living, health care , and education. At a fraction of the cost of the countries to the west, you can eat well here, drink well and visit many tourist attractions.
With lots of hiking trails, national parks, castles, museums, and UNESCO protected sites, Slovakia is an incredible country. Bratislava, the capital of Slovakia, is a small city and a perfect destination for lovers of art and culture. In order to explore Bratislava, you need a few days. The most famous castles in the country are Castle Bojnice, Castle Spis, and Castle Bratislava.
Cost of living in Slovakia, Bratislava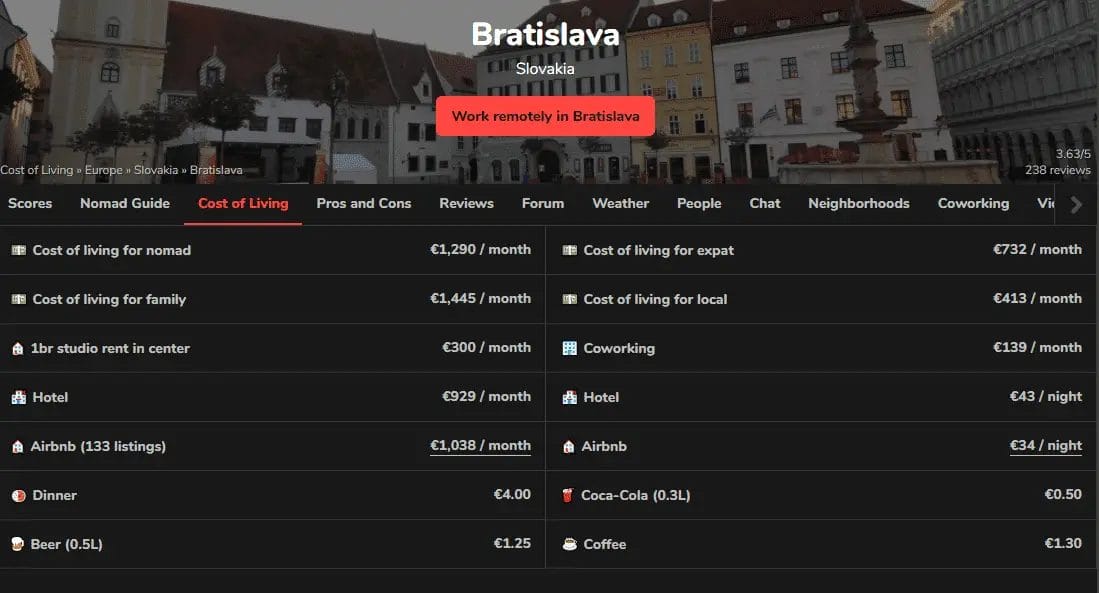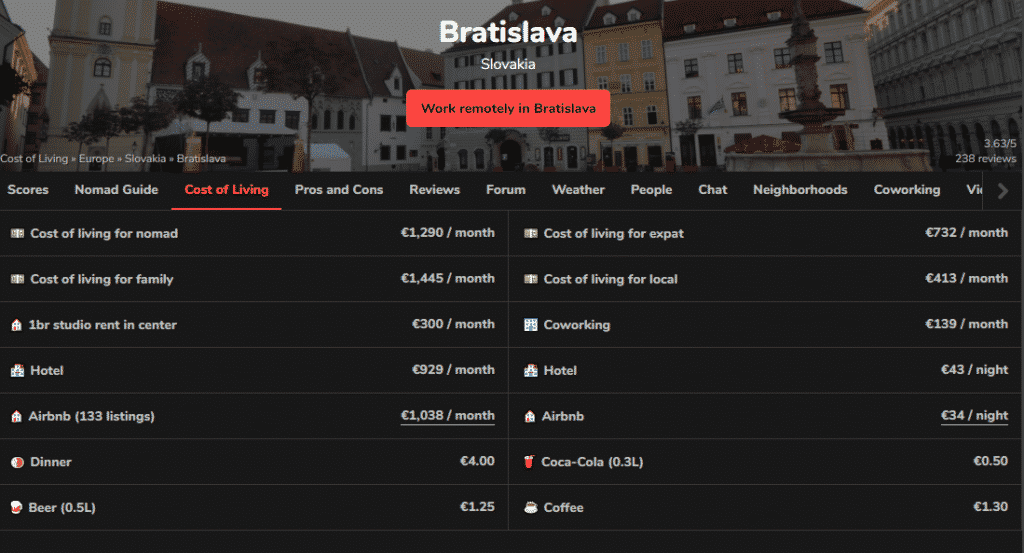 Cheapest Countries to Live in Europe – Latvia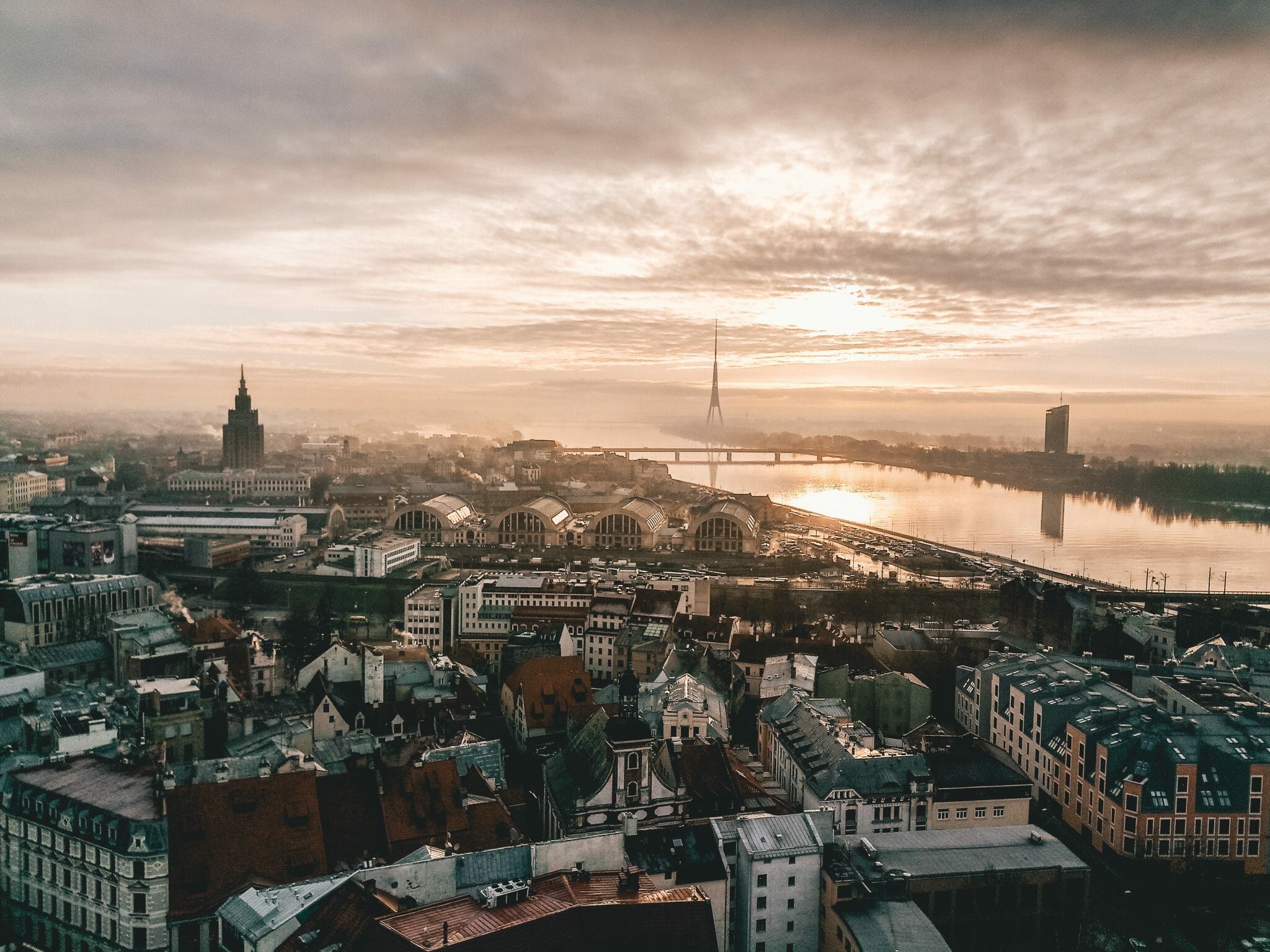 For retirees to live out their golden years, Latvia is a beautiful and cheap place. Whether it's housing, healthcare, or groceries, everything is affordable here.
In Latvia, there are many interesting places to explore, numerous activities to try, and nice, open-minded locals. For English speakers, it is one of the cheapest places to live in Europe, as 27 percent of Latvian people speak English, making Latvia a honeypot country for digital nomads and expats.
Latvia provides a number of opportunities for recreation, including hiking, kayaking, skiing, and many other outdoor sports. To understand the rich history of the country, visit the famous waterways and open-air museums. Discover Riga's Old Town and explore the town's ancient castle and National Opera.
Cost of living in Latvia, Riga
Belarus
In Europe, Belarus is still among the cheapest countries to live in. With natural wonders and lively cultural destinations, the country offers residents a great quality of life. Low living costs are one of the main attractions for many expats to come to Belarus.
Wherever you go in Belarus, you will be charmed by people, you will be seduced by fantastic natural beauty, and the surprisingly affordable cost of living will entice you to stay.
Belarus is one of Europe's least-explored nations. Surprisingly, however, Belarus provides a lot of cool things to do at a low rate. Since Belarus' 40 percent territory is forest, in the countryside you can expect an abundance of lush vegetation and picturesque landscapes. In addition, many outdoor activities can be enjoyed, such as hiking, canoeing, hunting, and fishing.
Cost of living in Belarus, Minsk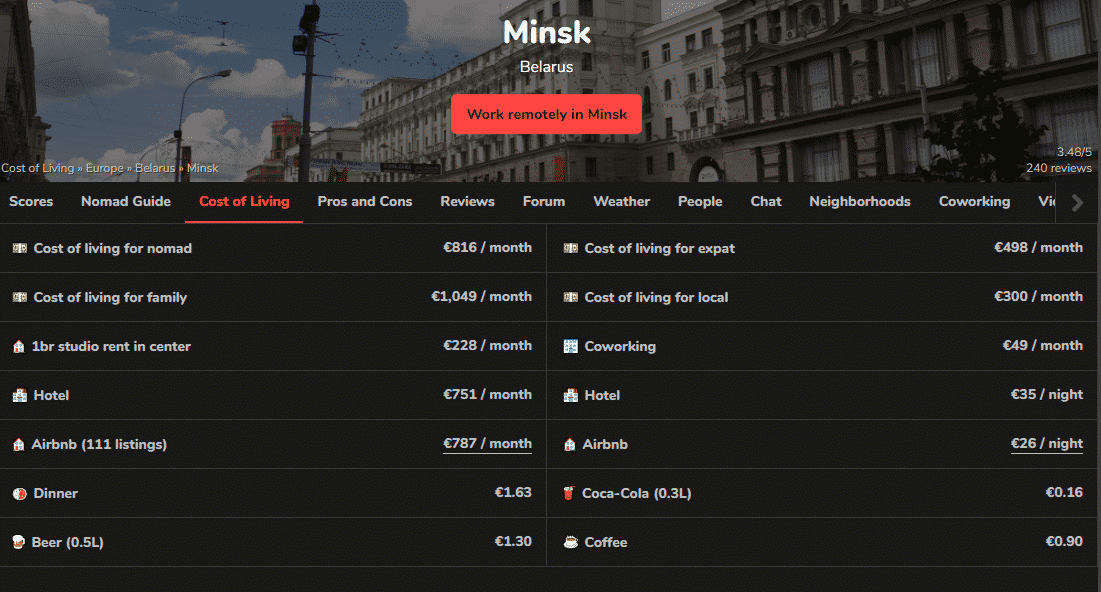 Czech Republic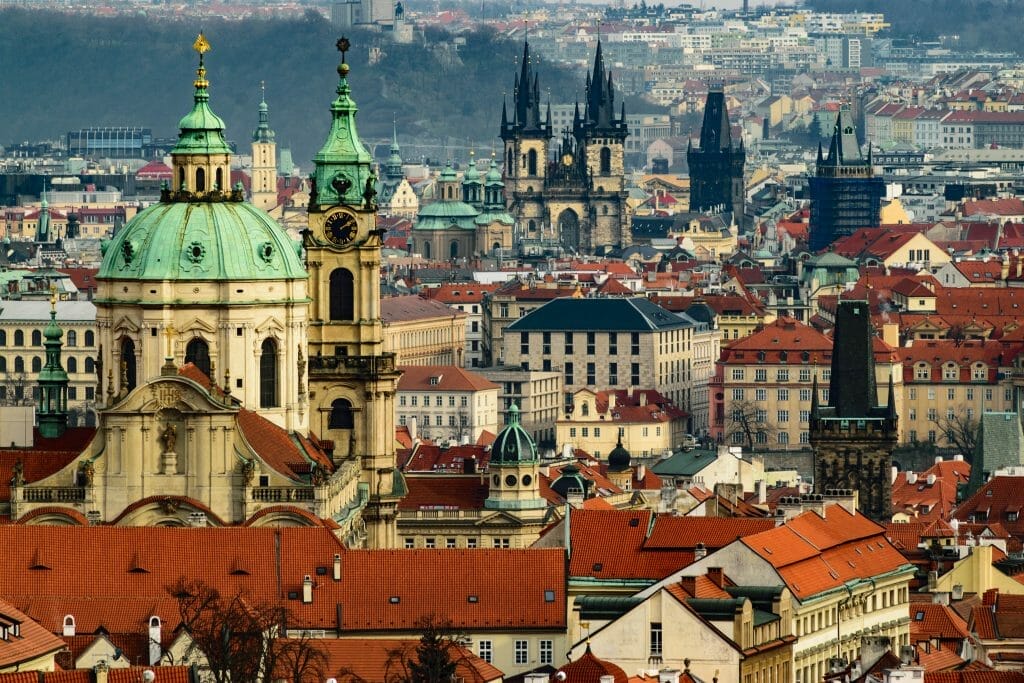 One of the best and most accessible places in Europe to live is the Czech Republic. It is contemporary, stable, easy, and friendly. The Czech citizens, with open arms, welcome foreign travelers. For a dozen reasons, expats are drawn to the Czech Republic, including the low cost of living, excellent healthcare, lush woods, and cool historic architectural buildings.
In general, the Czech Republic is not the cheapest place in Europe, but it is cheaper than other western European countries in terms of facilities, food , transport, lodging and clothing.
The Czech Republic is situated in central Europe and boasts a spectacular old town with some magnificent Gothic architecture and historic buildings. In the Czech Republic, Prague Castle, Charles Bridge, and Bohemian Paradise are some famous places and are worth visiting.
Cost of living in Czech Republic, Prague
Montenegro – Cheapest Place to live in Europe
Montenegro is an perfect destination for you if you are looking for a cheap European country with a natural scenic view, great weather, and affordability. It is also named Europe's pearl. Room rent, electricity, groceries, by western standards, would be pretty cheap in Montenegro.
Montenegro is becoming a popular and cheap European country for digital nomads, with such low living costs, a growing economy, and an emerging tourism industry. Montenegro uses the euro, even though the country is not a member of the European Union.
There are spectacular landscapes in Montenegro, stunning beaches, and magnificent mountainous scenery to explore. Montenegro is full of tourist attractions, from the spectacular Venetian Old Town in Kotor, a fjord-like lake, to the stunning national parks and Lipa Cave.
Cost of living in Montenegra, Bar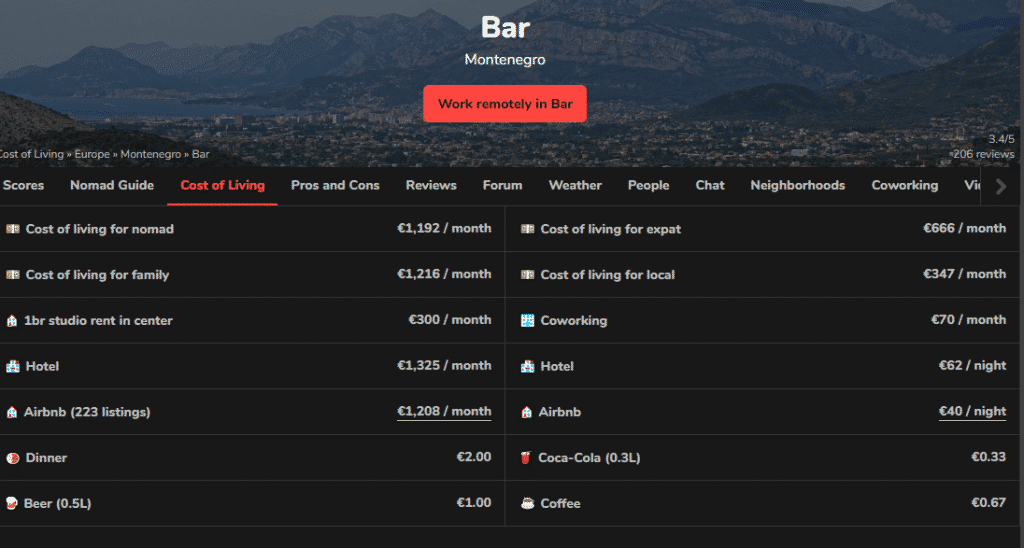 Germany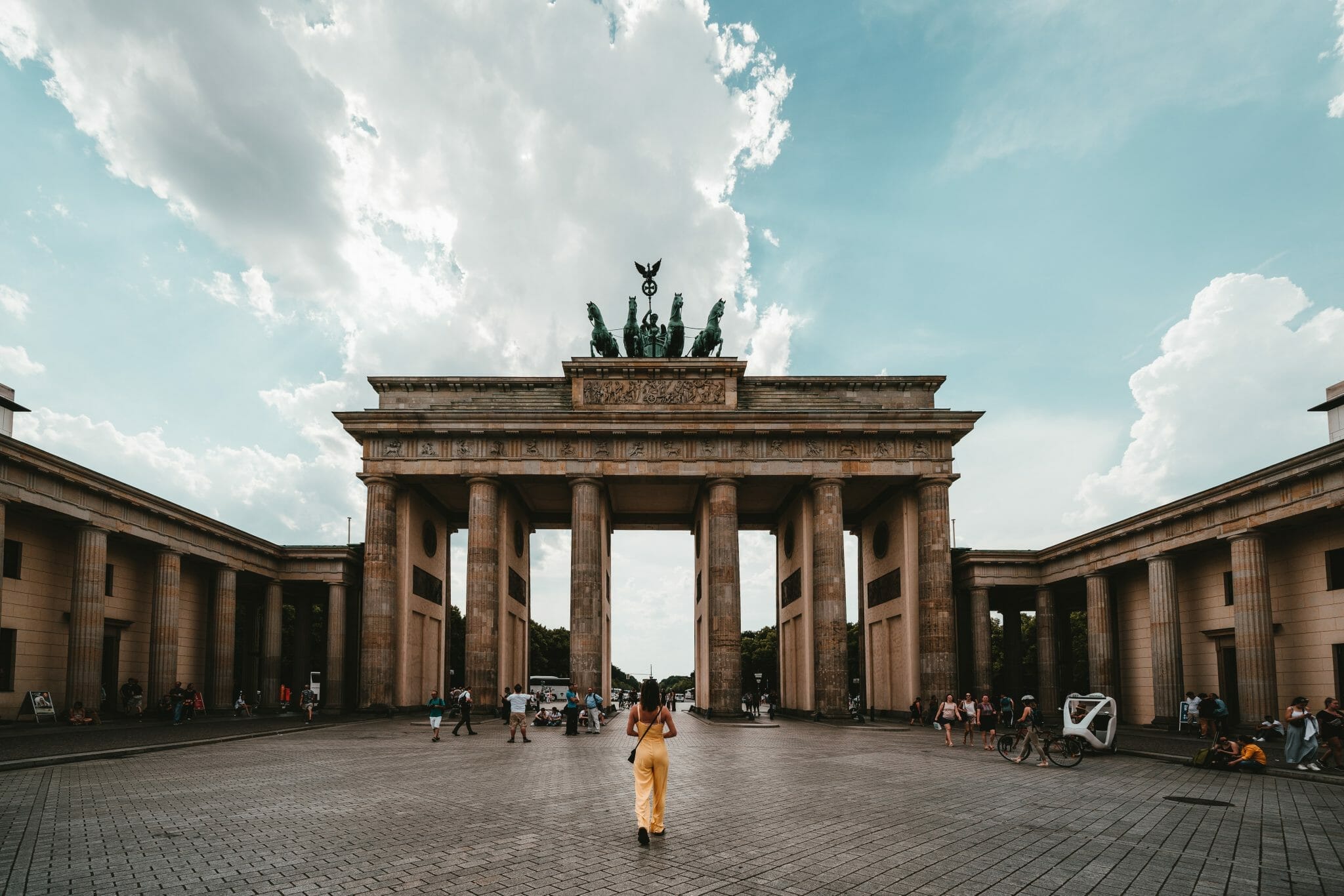 Let me address the elephant, Germany on a whole is not the cheapest country to live in Europe, However since it is home for expat and students coming here for education.
The living standards of the Capital city Berlin is good enough to survive without any issue.
Berlin is Western Europe's start-up capital and you can bet a lot of people are seeking to migrate to this city at any given time. This has caused rents to rise dramatically while salaries remain relatively stagnant.
However, if you want to be in the heart of Europe, with a lot of work, foreign people, culture and history, then Berlin is an inexpensive and enjoyable option!
Cost of Living in Germany, Berlin
Estonia
This country is a perfect mix of old architecture mixed with modern buildings and the most advanced regulatory framework in Europe.
If you don't know Estonia, e-residency program makes this nation unique in the way they have dealt with the whole digital nomad movement.
International cafes, co-working hubs, affordable dining options make for a very attractive city to live in.
Cost of living in Estonia, Tallinn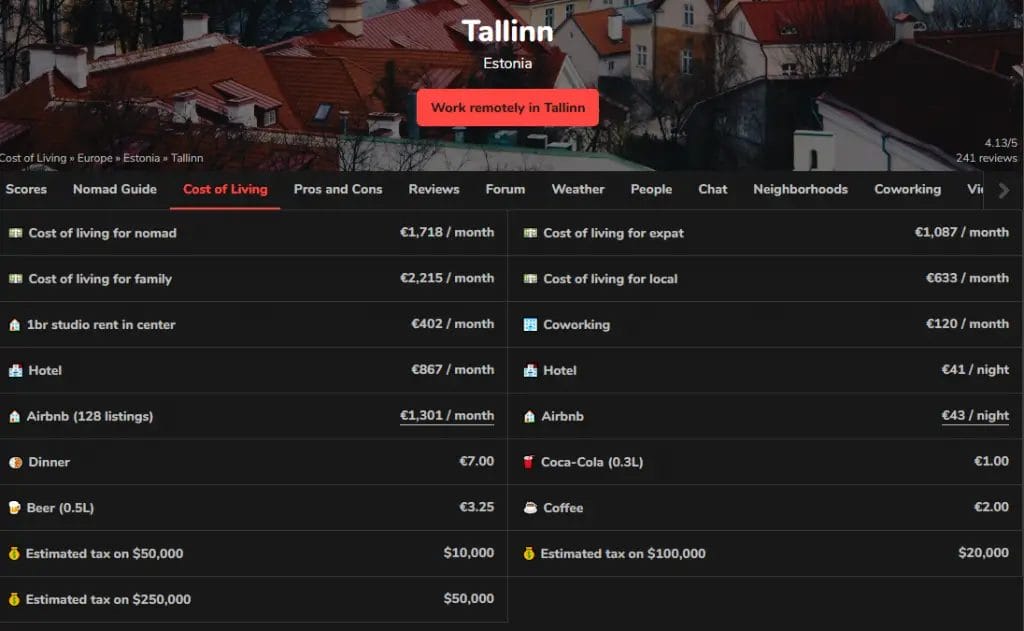 Cost of living in Estonia, Tartu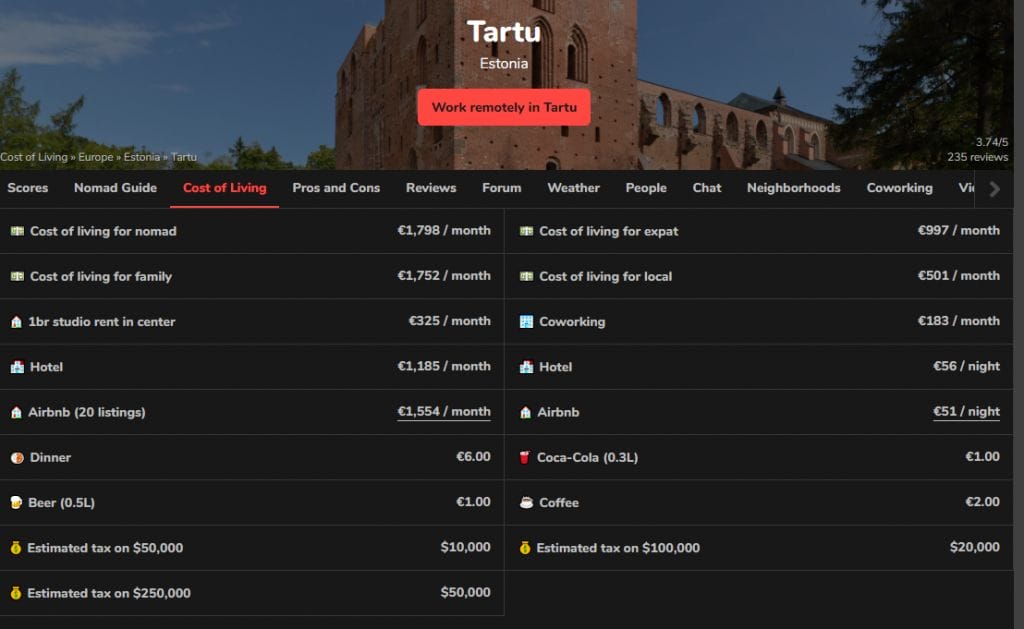 Cheapest Countries to Live in Europe – Lithuania
The last, but definitely not the least, on the list is the beautiful city of Vilnius, Lithuania.
This city now has excellent and affordable connectivity to mainland Europe, thanks to cheap airlines such as Ryan Air and Wizz Air.
Not to mention, if you do wish to move here, the entire Baltic region is open to you.
The advantage of visiting non-traditional nomadic cities such as Berlin is that you benefit from lower living rates, competition and have a great opportunity to meet locals rather than only foreign citizens..
You can think about living in Vilnius, Kaunas or Klaipeda.
Cost of Living in Lithuania, Vilnius
Cost of living in Lithuania, Kaunas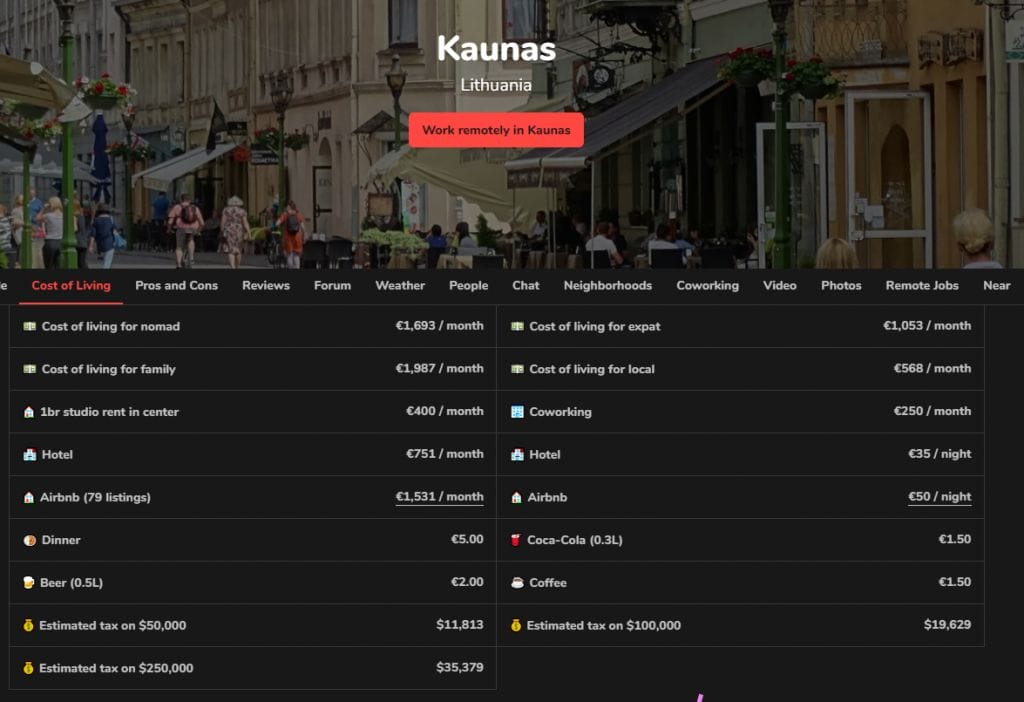 Frequently Asked Questions about Cheapest Places to Live in Europe
What are the cheapest countries to live in Europe that speak English?
Poland and Latvia are fairly cheap European countries where 25-30 percent of individuals are able to understand and speak English. However, at almost all the big tourist attractions in Europe, you will find English-speaking individuals.
Where are the cheapest and safest Countries to live in Europe?
If you plan to travel to Europe to find a cheap and secure country to live in, aim to remain near any of these four European countries' large city areas: Slovakia, Hungary, Poland, and the Czech Republic.
Which country has the lowest cost of living in Europe?
Ukraine has the lowest living costs in the EU area, where a one-bedroom apartment near the city centre can be found for $200-300. Compared with other European countries, utilities, groceries, and other basic services are also cheaper.
What is the cheapest European country to study?
In Europe, the cheapest country to study is Germany. Most German universities do not charge tuition fees and, depending on where you work, doing a part-time job will cover around EUR 700-800.
Where are the cheapest places to live in eastern Europe?
Romania, Bulgaria and Ukraine are some of eastern Europe's cheapest countries to live in. Compared to western European standards, these countries are inexpensive. You can lead a pleasant, healthy life with all the fundamental facilities with a monthly expenditure of $800-1000.
What is cheapest place to live in Europe for expats?
These two nations, Montenegro and the Czech Republic, are increasingly rising affordable hotspots for expats in Europe. Countries such as Ukraine, Poland, and Hungary are also attracting many expats because of low living rates, decent healthcare, and countless attractions.
Where are the cheapest places to live in western Europe?
Most countries in western Europe are expensive to live in. Portugal is, however, an exception where you can live at more than half the expense of other western countries.
We hope you liked our post about Cheapest Countries to live in Europe. If you are planning to stay in Europe then we have covered a lot of guides and travel Itineraries on tourist attractions across Europe which you can check.
That was it about countries in europe with low cost of living see you in some other post.
We have also covered one go-to guide for travel in Germany, you can read Cheap Ways to Travel Around Germany | Transportation Guides.
If you are thinking of travelling alone – Here are the recommendation for Top European Countries for Solo Female Travel In Europe. We also covered some interesting topic around the cheapest place to visit in Europe.