Love Amsterdam? Want to visit it for cheap? This is the Amsterdam Pass Review you've been so eagerly waiting for and it's here, only on our blog. We do all the work so you don't have to. Are you ready to start planning your next trip to Netherlands? Then check out our ultimate guide on how to use the Amsterdam Pass — including how to get the most bang for your buck!
Now it is pretty normal that you are not aware about the Amsterdam City Card when you are just starting to explore and gather information around exploring Amsterdam. But like almost all major cities have their own passes which we have covered in detail on Europe Pass Review, Amsterdam has its Amsterdam Pass, I Amsterdam City Card and Go City Passes for Amsterdam.
Since there are many options available for the Amsterdam Pass by the end of this post you will get a clear idea about which Amsterdam Pass is the best for you or if you really need an Amsterdam Pass to explore Amsterdam or not?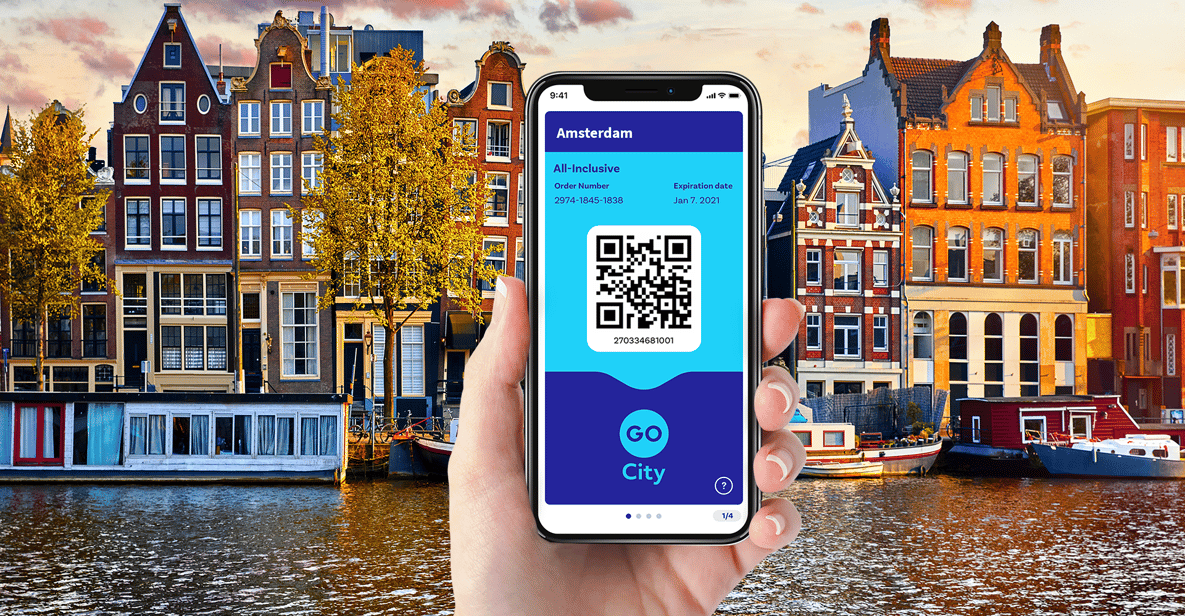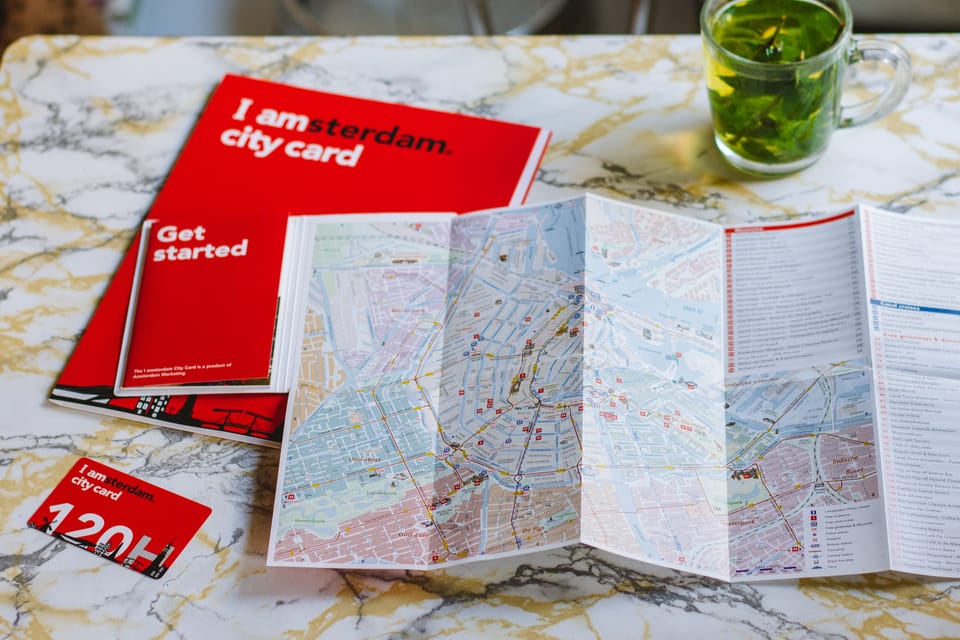 What is Amsterdam Pass?
There are a few tasks you must complete while in Amsterdam before you depart, and this is the best method to guarantee that you complete them successfully.
Hi, my name is Sankalp
Enjoying our travel guides & tips? Show your support & help us keep it up! 🤗

The Van Gogh Museum and the Rijksmuseum, two of the city's most well-known museums, are accessible with the Amsterdam Pass, and a sail around the UNESCO World Heritage-listed canal ring will offer you a really European experience.

The Night Watch by Rembrandt, the centerpiece of the Rijksmuseum, is one of the most well-known pieces of art in the entire world, and it may be found in the city. Your admission will provide you access to the treasures of the Rijksmuseum as well as several of Van Gogh's masterpieces, including Sunflowers, Almond Blossoms, and a group of self-portraits.
What all things are included in Amsterdam Pass?
Van Gogh Museum
Vincent van Gogh's paintings are scattered all over the world, from Paris to New York, but the largest collection is on display at the Van Gogh Museum in Amsterdam.
Everything from serene landscapes, beautiful still lifes, and revealing self-portraits are on show. You'll be able to see a version of his iconic Sunflowers; admire a painting close to Van Gogh's heart, The Potato Eaters; and get up close to one of three depictions of Van Gogh's own bedroom, Bedroom in Arles.
Rijksmuseum:
If you haven't had enough of Van Gogh, then don't worry, he makes an appearance at the Rijksmuseum too, and it's included in your Amsterdam Pass.
He's not the only Dutch genius on display though. Expect to see art by Rembrandt, four masterpieces by Vermeer (a huge collection considering there are only 34 in total), and a history of the Netherlands told through art, artifacts, and relics of its colonial past.
One-hour Canal Cruise:
If you've got an Amsterdam bucket list, a canal cruise should certainly be part of it. The historic canal ring is a central part of the city's identity, and it's the perfect place to appreciate the tall townhouses, quaint bridges, and hustle and bustle of cycling locals from. An audio guide comes included with the cruise, so you can learn more about the city while appreciating the view.
How much does Amsterdam Pass Cost?
Let us talk about the cost of the Amsterdam Pass, The Amsterdam Pass cost you around 62 EUR at the moment which includes the above mentioned attractions which you can do along with the Pass. But I will dig deeper and talk about whether the 62 Euro cost is worth your money or now.
Check the availability of the Amstedam Pass below
Is it worth it to buy Amsterdam Pass (Amsterdam Pass Review)?
As I already told that the Amsterdam Pass cost you around 62 Euro. I am going to break down here about the attraction which is going to be covered.
| Attractions | Price in EUR | Standalone Booking |
| --- | --- | --- |
| Van Gogh Museum | 21.00 | Book Here |
| Rijksmuseum | 21.00 | Book Here |
| One-hour Canal Cruise | 19.00 | Book Here |
| Amsterdam City Audio Guide | 9.50 | Book Here |
| 10% Extra Discount | | |
| Total | 70.50 | |
Amsterdam Pass Review
So if you buy all the standalone tickets separately then it will cost you 70.50 EUR and with the pass of 62 EUR you are going to save 8.50 EUR per person. And in case you are a fan of Heineken and you want to book the Heineken experience which is one of the popular thing to do in Amsterdam if you are a Beer fan. Then you will get 10% additional discount on the cost 21 EUR so you will save 2 EUR additional there as well.
So yes it is worth your money if you want to explore all the things mentioned in the Amsterdam Pass.
How Amsterdam Pass works?
---
Ads Starting
Post Continues
---
What is an I Amsterdam City Card?
Most European cities today provide the option to purchase an all-inclusive city card, and I Amsterdam is one of those cards.
The I Amsterdam City Card includes access to the city's 70+ museums as well as internal transportation. (Yes, there are several museums in Amsterdam, some of which are well-known worldwide.) In addition, it offers a canal boat excursion, bicycle rentals, and free admission to a few additional attractions.
The I Amsterdam card can be purchased for one day up to five days.
I Amsterdam City Card Costs
The prices for the I Amsterdam City Card in 2022 are listed below according to duration. The good news is that because it is a 24-hour card, the validity does not cease when the day finishes. When you use the card for the first time, the validity period begins.
24H card cost you 65 EUR.
48H card cost you 90 EUR.
72H card cost you 110 EUR.
96H card cost you 125 EUR.
120H card cost you 135 EUR.
Check the availability of I Amsterdam City Card below
Explaining what all things are included in I Amsterdam City Card is a bit troublesome because there are so many things which is included in this card. Also this card is just not for Amsterdam but it also provides some free access to Museums in Amsterdam Region like Haarlem, Volendam, Muiden, Naarden, Laren, Zaanse Schans.
But the catch is whether you will be able to use all that in the time limit or not because if you just spend a day exploring in detail around 3-4 museums and then taking the boat tour your entire time would be over.
One thing to note about I Amsterdam Card is that it doesn't provide access to Van Gogh Museum or Anne Frank Museum.
Free admission to the following museums/attractions:
Allard Pierson Museum
Amsterdam Diamond Factories and the Diamond Museum
Amsterdam Museum
Is it worth it to buy I Amsterdam Card?
---
Ads Starting
Post Continues
---
Amsterdam Go City pass is another kind of pass which comes in 2 variants. One is the all inclusive pass using which you can visit enter into the attraction for free. The all inclusive pass is basically comes in the variant of days and you can buy the pass starting from 1 day to 5 day.
The explorer pass is going to be sufficient for you to cover the 5 attraction mentioned into the list.
Rijskmuseum
Heinekin Experience
100 Highlight Cruise
A'Dam Lookout
Zaans Schans Bus Excursion
If you are thinking about the All Inclusive Pass for Amsterdam then you can explore this page which list down all the attractions covered with pass in Amsterdam.
How much does Go City Amsterdam Pass Cost?
The Go City Amsterdam All Inclusive Pass cost you as below
1 Day – 51 EUR
2 Day – 69 EUR
3 Day – 84 EUR
5 Day – 99 EUR
The Go City Explorer Pass is going to cost you 68 EUR for one person.
Is it worth it to Get the Go City Amsterdam Pass?
Now this is exactly as per your use case that if whether you need to explore everything in the city. If you are spending a week in Amsterdam then Go City Amsterdam Pass is going to come in handy so that you can explore all the things and give time in exploring all the things.
Amsterdam Pass vs I Amsterdam Card vs Go City Amsterdam Pass
Now as I said it is exactly as per the use case, If I am just visiting Amsterdam for a day or 2 then I would go ahead with the Amsterdam Pass because it is giving me access to all the top things which I wish to do.
But if I am staying there for a week or so then I would think about taking the Amsterdam City Card or Go City All Inclusive Pass.