If you are looking forward to exploring this beautiful city of canals here is the 3 days Travel Guide for Amsterdam. Read along to keep of note of the top 20 attractions which you can not afford to miss and make your trip memorable. Nevertheless, you can also do a day trip to Amsterdam if in case you are running short of time. What to do on a 3 days Amsterdam Vacation?
What can you expect from this 3 days Amsterdam Travel Guide?
Well, we will try to give you the list of the details about all the places which you can cover during your stay in Amsterdam. Along with the preloaded Google maps for all these top attractions in Amsterdam which you can save in your phone and it will come handy during your visit.
But before that, Do you know the fact about How Amsterdam got its name?
Amstelredamme, indicative of the city's origin which was a dam on the river Amstel. In the late 12th century, this city got set up as a small fishing village. Amsterdam became one of the most important ports in the world during the Dutch Golden Age, as a result of its developments in trade.
Fun Facts about the City.
The important thing to know about Amsterdam Travel is that the Coffee houses. In Amsterdam drugs are legal so there is a fair chance that you may be served Marijuana. Cakes and Coffee's have drugs in it so be sure about what you are eating.
That also makes this city fascinating to people who have an instil wish to try drugs. That makes Amsterdam as a go-to destination for them.
Knock Knock! Don't forget to walk on the pathways because if you are walking on the Cycle Lane, You may get hurt. Yes, it is interesting to see a separate lane for bicycle all across the city of Amsterdam. As per statistics, Amsterdam together owned 847.000 bicycles. Thus, watch when you walk.
That is enough about History and facts of Amsterdam. Let us dig into the best things which you can do in Amsterdam on Vacation.
Have you booked your accommodation in Amsterdam? If you have questions like Where to Stay in Amsterdam, Which is the best area to Stay in Amsterdam then we have covered everything in our other post, Best Places to Stay in Amsterdam on Budget.
Explore the Amsterdam Canals on Foot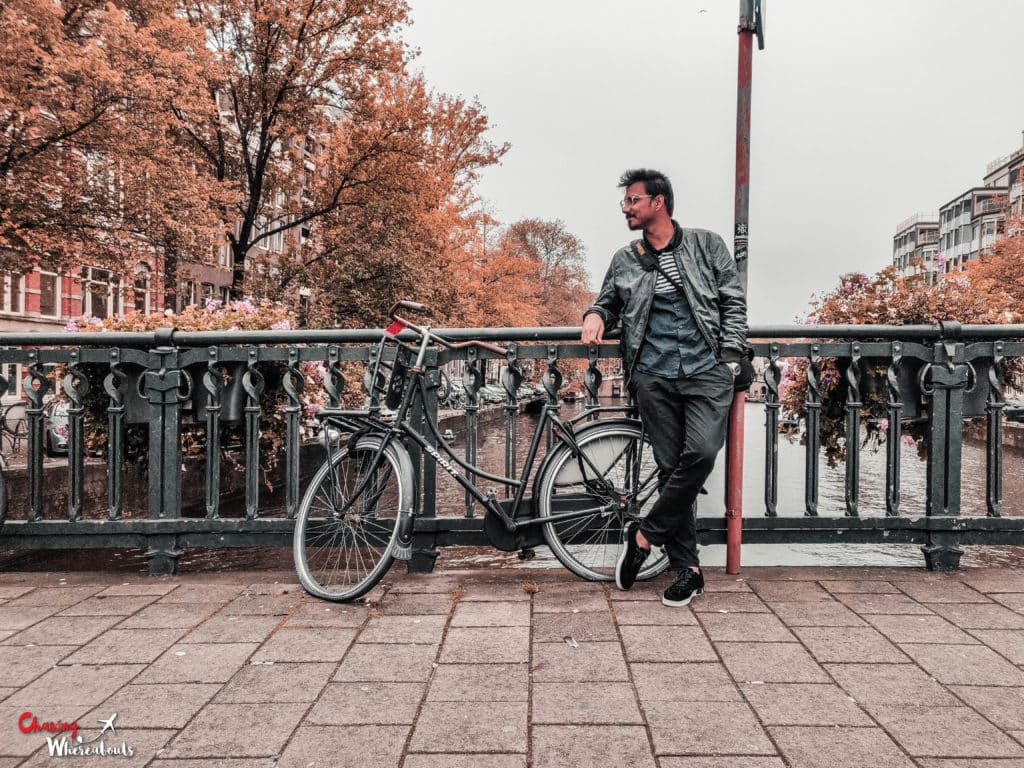 Moving forward, it goes unsaid that this is one of the top priority in Amsterdam Travel. You got to have a picture next to the canal. Amsterdam is the city of canals so you basically find canal every 20 steps but there are three canals which you shouldn't miss to see: Herengracht, Prinsengracht and Keizersgracht. In Dutch Golden Era, all the canals have been dug and were surrounded by cute Dutch houses.
Don't forget to take a Canal Cruise
We missed this activity because of the continuous rainfall during our visit to Amsterdam. However, this is one of the top things to do in Amsterdam Travel. No matter how much your stroll along the alleys of the city looking at the city from the canals gives you a completely different perspective.
There are countless options to take the Canal Cruise in Amsterdam and it becomes overwhelming for you if you planning for that then and there. So, it is always recommended to get these bookings done beforehand in order to avoid the last-minute rush or keeping the plan crystal clear.
Recommendations –
Hotel Victoria
When arriving from the train station to Amsterdam, the first structure we see is the Victoria Hotel. The hotel was opened by German architect J.F Henkenhaf in 1890. Although, it is one of the oldest and most iconic hotels in the Netherlands, it was the first hotel in the country to have electric lighting.
Dam Square and National Monument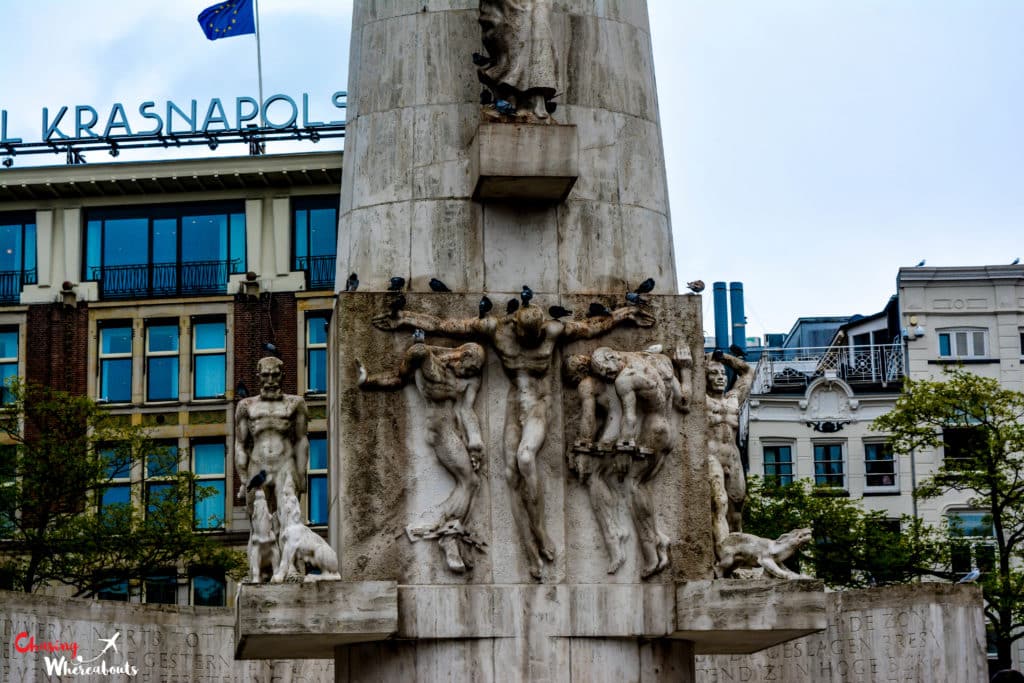 Dam square is located at the heart of the city in the historical part of Amsterdam. In contrast to its turbulent history, the square is a peaceful place and is home of hundreds of tourist resting their tired feet.
On the square, you will find 22 metres high National Monument, which was built as a memorial to World War II. Queen Juliana of the Netherlands unveiled this statue in 1956. This is another memorable thing to do in your Amsterdam Travel.
Nieuwe Kerk – New Church
Later, the New Church was built in the 14th century after the "Old Church" became too small for the town's population. However, the church got damaged by the city fires of 1421 and 1452 and burned down almost entirely in 1645, after which it was rebuilt again in Gothic Style. But, in 1578 the building became a Dutch Reformed church and now the Nieuwe Kerk is a burial site for Dutch naval heroes.
Koninklijk Paleis – Royal Palace
Koninklijk Paleis was built as a city hall during the Dutch Golden Age in the seventeenth century. The building became the Royal Palace of King Louis Napoleon and later of the Dutch Royal House.
It is next to the Nieuwe Kerk and west side of Dam square. The admission fee inside the palace is roughly around 10 Euro. It's one of the memorable things to do in your Amsterdam Travel.
Madame Tussaud's Museum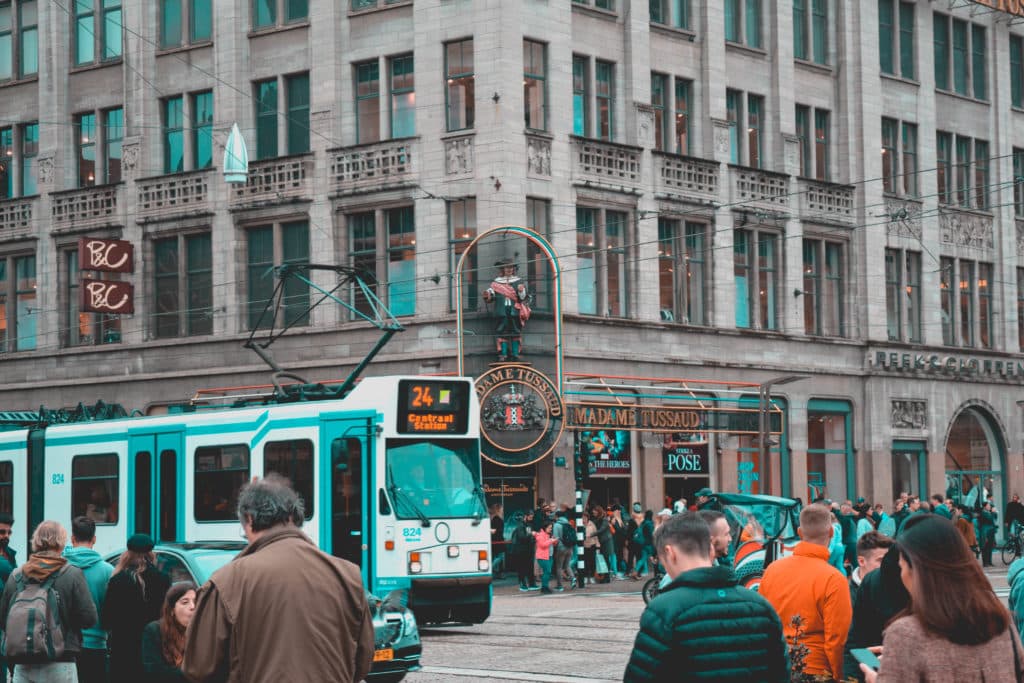 I don't this needs an explanation because you must be already aware off. In 1971, the world-famous was figure museum, Madame Tussaud's opened an establishment in Amsterdam, the first branch outside of the United Kingdom. Over here you can come face to face with your favourite celebrities like Ariana Grande, Adele or world leaders like Angela Merkel and Dalai Lama! Admission fee to Madame Tussaud's Museum is roughly around 22 Euro.
It always wise to book the ticket beforehand in order to avoid the last-minute rush and unavailability of tickets.
Recommendations – We have tried to compare the prices for these tickets offered by the top ticketing website so as to offer you the cheapest ticket available for Madame Tussauds Amsterdam.
Magna Plaza
Most important is the elegant 19th-century building is the former Main Post office of Amsterdam, and now one of the few shopping malls in Amsterdam. Mostly, this is the place to shop for designer clothing and fashion accessories. You can sometimes listen to live music during the weekends or holidays.
Well personal experience for us the options present here were too costly to afford so it was just eye candy all in all.
Anne Frank House
" Diary of a Young Girl – Anne Frank " If you like reading, this is the book you should read before visiting Amsterdam – Anne Frank House.
Who is Anne Frank?
Obviously, your Amsterdam trip is incomplete if you have not visited Anne Frank House. Particularly, Anne Frank (Jew) hid from Nazi persecution with her family and four other people in hidden rooms at the rear of the 17th-century canal house. She wrote a diary while she was hiding and later her diary was founded and published as ' Diary of Young Girl'. Therefore, the house became famous after the diary of Anne Frank was discovered there. Earlier, in March 1945, the Frank sisters died of typhus at Bergen-Belsen and their bodies were thrown into a mass grave.
If you are planning to visit the museum and the house then be sure that you have booked the ticket for this well in advance because the tickets get sold out for the day and they are limited. It happened with us during our visit.
Recommendations – We have tried to compare the prices for these tickets offered by the top ticketing website so as to offer you the cheapest ticket available for Anne Frank House.
GetYourGuide
Amsterdam: Life of Anne Frank and World War II Walking
Viator
Amsterdam Super Saver: Anne Frank and Jewish Cultural Quarter Tour
Tiqets
Tickets for Anne Frank Walking Tour
Westerkerk – Western Church
Western Church is the biggest and most important Protestant church in Amsterdam build between 1619-1631. From April to October, you may also climb the Westerkerk Tower and enjoy a truly unique view of Amsterdam from its balcony. To conclude, visiting of the Westerkerk is free and the admission fee to climb the Westerkerk Tower is around 7 Euro.
Bloemenmarkt – Flower Market
Moreover, this is the only floating flower market in the world, and one of the most fragrant places of interest in Amsterdam. Indeed, the flower stalls stand on the houseboats. The Flower Market is like a bazaar, so if one places charges you too much- just find another seller. In conclusion, the flower market is the cheapest place to buy souvenirs, seeds and flowers. So, you now know where you need to hop for your souvenirs shopping in Amsterdam in budget.
Leidseplein & Vondelpark
Indeed, Leidseplein is a busy square at the southern end of Amsterdam's central canal ring, almost facing the popular Vondelpark. Because, it serves as a centre for restaurants, cafes, nightlife and shopping.
Also, Vondelpark is the largest city park in Amsterdam and the most famous in the Netherlands. Thus, it was opened in 1865 and named after the 17th-century playwright and poet Joost van den Vondel.
Rijksmuseum & Van Gogh Museum
Rijksmuseum was opened in 1885. It possesses the largest and most important collection of classical Dutch art of nearly one million objects. Meanwhile, the admission fee is around 19 Euro for this museum. In addition, Van Gogh Museum opened its door to the visitor in 1973. Indeed, it is home of Van Gogh's works, and the collection of the paintings is arranged by his brother Theo. Hence, the admission fee is around 20 Euro.
Recommendations – We have tried to compare the prices for these tickets offered by the top ticketing website so as to offer you the cheapest ticket available for Rijksmuseum.
GetYourGuide
Rijksmuseum: Skip-the-Ticket-Line Entry and Booking Fee
Klook
Ticket to the Rijksmuseum Amsterdam
Tiqets
Tickets for Rijksmuseum: Skip The Ticket Line
Viator
Rijksmuseum Guided Tour Plus Skip-the-line Ticket To The Museum
Recommendations – We have tried to compare the prices for these tickets offered by the top ticketing website so as to offer you the cheapest ticket available for Van Gogh Museum.
Stedelijk Museum and Concertgebouw
Stedelijk Museum is the largest Modern Art Museum of Netherland next to the Van Gogh Museum. The collection consists of artwork from Piet Mondrian, Karel Appel, Kazimir Malevich admission is around €18 concert hall and is considered as one of the finest in the world due to its highly regarded acoustics it was opened in 1888.

Recommendations – We have tried to compare the prices for these tickets offered by the top ticketing website so as to offer you the cheapest ticket available for Stedelijk Museum.
GetYourGuide
Amsterdam Stedelijk Museum Skip-the-Line Ticket
Tiqets
Stedelijk Museum: Skip The Line
Viator
Skip the Line: Stedelijk Museum Amsterdam Admission Ticket
Heineken Experience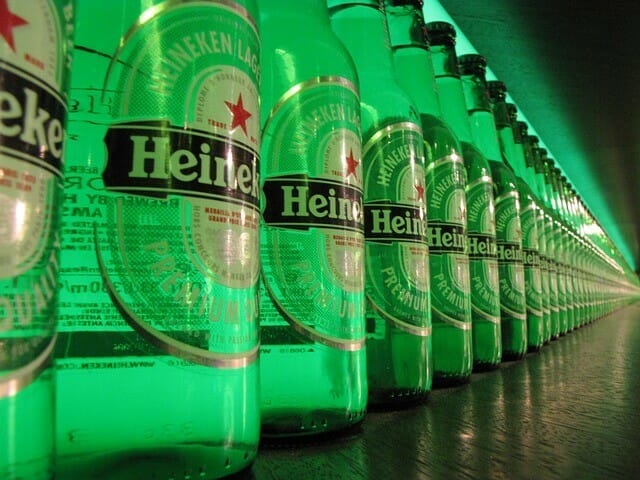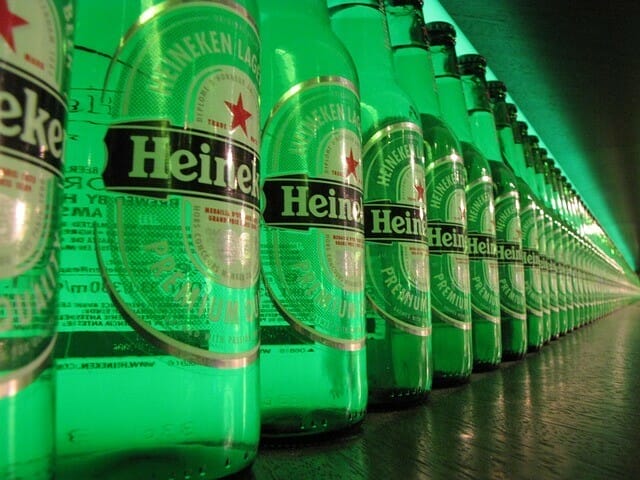 Also, another amusing experience is the Heineken brewery was established in Amsterdam in 1864 and today it is one of the three largest producers and is a multinational company. Earlier, in 1988 Heineken closed Old Brewery and started tours for the fans of beer. For example, on the tour you will get to know about Heineken from 1988, brooding vs, and you will have a self-guided tour and two beers for around €20.

Recommendations – We have tried to compare the prices for these tickets offered by the top ticketing website so as to offer you the cheapest ticket available for Heinekin Experience in Amsterdam.
GetYourGuide
Amsterdam: Heineken Experience Ticket
Klook
Fast track ticket for the Heineken Experience
Tiqets
Tickets for Heineken Experience
Viator
Skip the Line: Heineken Experience Amsterdam Entrance Ticket
Albert Cuyp Market
Indeed, there is no place like the Albert Cuypstraat to find the typical Amsterdam sense of humour and laid back atmosphere, stalls sell everything you could imagine. Because the prices are among the cheapest in Amsterdam. The market gets very crowded especially on Saturdays and sunny days.
Dutch National Opera & Ballet
Altogether, it was officially opened in 1986 and has a modern architectural style. Thus, it is the largest cultural institution in the Netherlands. There you can find not only Opera and Ballet shows but even workshops and craftsmanship.
Red Light District
Well, you heard it right, prostitution is legal in Amsterdam. To sum up, Sex-workers here have their own union, plenty of police protection, and information centre for the tourist as well. Further, they have frequent monitoring and it is forbidden to take pictures of the women, and this is strictly enforced. Although there is 24-hour video recording be aware of pickpockets in this area. It is a normal residential area in the morning and when it gets dark it becomes the red light district.
To conclude, it is always recommended to avoid talking to a strangers here.
Oude Kerk- Old Church
Oude Kerk is the oldest structure of the city, but also the newest art institution in the city. In short, it was founded around 1213 and consecrated in 1306. Although, it survived a lot of floods and fires, it is still a wonderful place to visit in Amsterdam. In addition, the Old Church is right next to the red light district and its admission fee is around 7.50 Euro. Thus, you can visit daily at 10 am – 6 PM and Sundays 1 PM – 5:30 PM.
Drugs and Coffee shops
Earlier, as I informed in the opening paragraph you can find dozens of coffee shops in Amsterdam. So, consuming drugs and Marijuana is dangerous and the responsibility is yours. Here is a tip when you are getting high on drugs and you feel bad drink cola quickly! It is not going to help you recover at once, but it will help you to recover sooner.
However, avoid mixing drugs and consuming Marijuana cakes/brownies on the same day. Because, if you get drunk, make sure to keep an eye on your belongings.
I Amsterdam city card
Experience an exciting and cheap trip to Amsterdam with the I Amsterdam City Card
You get FREE admission to over 60 attractions and museums in the city, with unlimited use of public transport
FAQ
Frequently Asked Questions related to Amsterdam Travel
How many tourists visit Amsterdam every year?
Amsterdam is one of the most popular tourist destinations in Europe. It receives about 5 million international visitors annually. There are also more than 15 million day-trippers from the country.
What is the best time to visit Amsterdam?
Specifically, the summer season is the most popular but it also depends on what you looking for. During the winter season, Amsterdam changed in another world with snow on the streets and ice on the canals with skating people, which is also a special experience.
Are the people of Amsterdam Tolerant?
Yes, the Dutch are very tolerant because they are a nation of trade. Amsterdam is also a city of immigrants therefore they are open to other cultures (religion) and ideas. The Dutch law is liberal as it has legalised prostitution, the use of soft drugs,  euthanasia or abortion.
How is the nightlife of Amsterdam?
Amsterdam is famous for its vibrant and diverse nightlife and festivals. On a sunny day in summer all squares are packed with people. Because, Amsterdam is a multicultural city,  there are a lot of ethnic restaurants. Amsterdam also has many discotheques, dance and lounge clubs and cafes and bars.
Is Amsterdam a safe place to visit?
Yes, Amsterdam is one of the safest capital cities in the world but there are neighbourhoods where it is better not to walk alone at night on the street. And like every big city, beware of pickpockets.
How is the climate in Amsterdam?
Amsterdam has an oceanic climate and is strongly influenced by its proximity to the North Sea to the west with prevailing strong westerly winds. The winter is cold but mild and cloudy and damp days are common during the cooler months.
Is Amsterdam expensive?
In the worldwide ranking for cost and living Amsterdam is on the 35 places, so you can say that Amsterdam is a little expensive or not very cheap.
What language do they speak in Amsterdam?
The official language in Amsterdam is Dutch, which is a little bit similar to German but most people in Amsterdam also speak English. More than 160 nationalities live in the city, so you can always communicate in English.
What currency do they have in Amsterdam?
Amsterdam is part of the European Union which uses the Euro.
How many museums does Amsterdam have?
Amsterdam has over 50 museums which attract almost 2 million visitors every year which gives Amsterdam the highest museum density in the world. The most popular are the Rijksmuseum, Van Gogh museum and Stedelijk Museum.
DONT FORGET TO PIN THE IMAGES BELOW
---
If you have more questions about Amsterdam then don't hesitate to ask us in Comments below.