If you are planning your trip to Sweden in Winter then here is everything you need to know about the best things to do in Stockholm in winter.
Stockholm is a vibrant city with many things to do in the winter. There are many different museums, parks, and outdoor activities that you can explore during the colder months.
Some of the best outdoor activities include skating, skiing, ice-skating and snowshoeing. For those who prefer to stay indoors there are many galleries that you can visit including Moderna Museet, Nationalmuseum and Konstmuseum.
Keep reading further to make the perfect Itinerary for Stockholm in Winter.
Want to enjoy Stockholm in an unique way then take the Ghost Walk and Historical Tour of Stockholm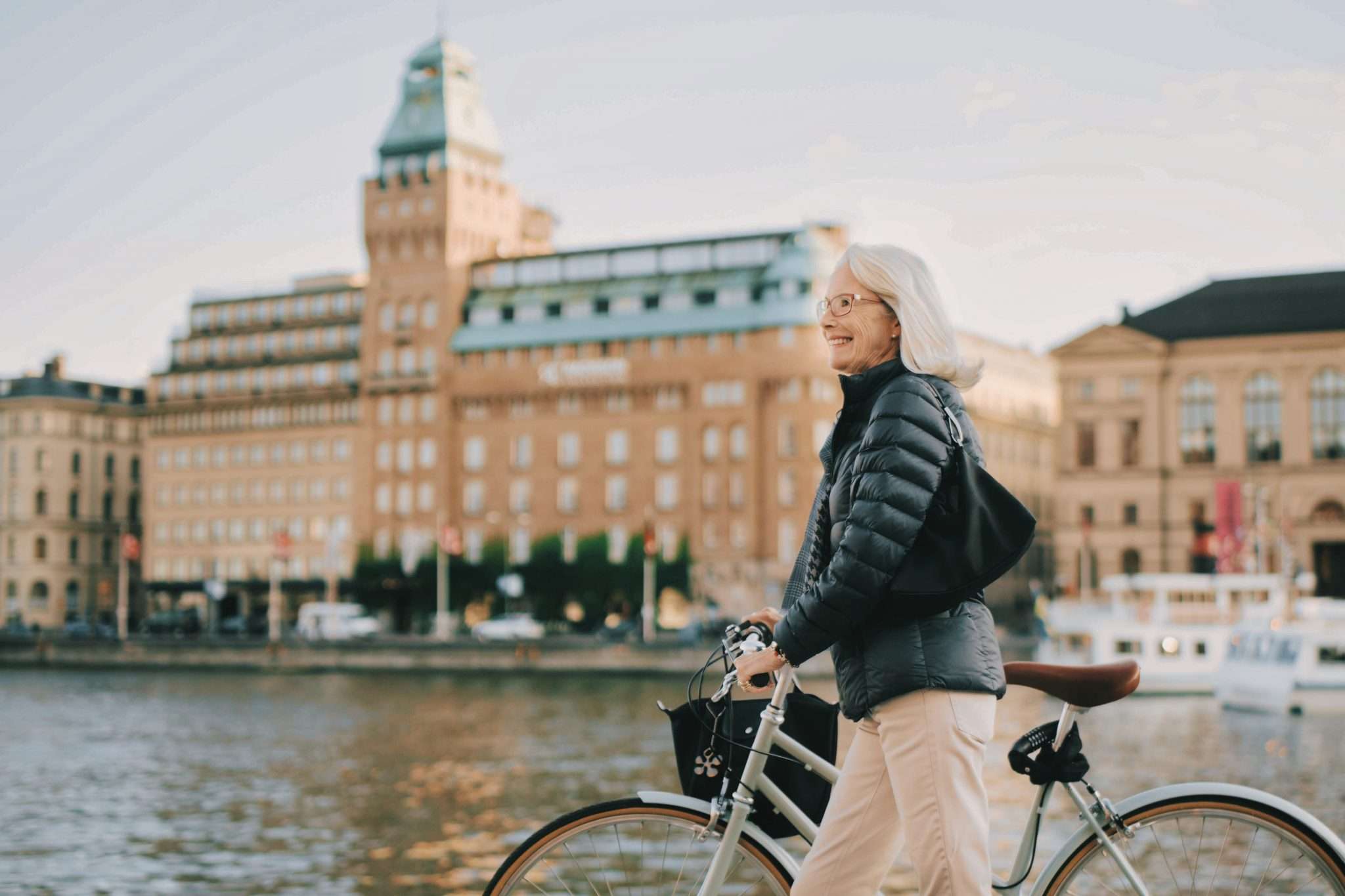 How cold is winter in Stockholm?
The average daily temperature in Stockholm is -1°C (30°F). It is not uncommon for the temperature to be below freezing point.
Cold weather gear is necessary if you are going to be outdoors for an extended period of time. Typical winter attire includes headwear, earmuffs or ear covers, gloves or mittens, scarf or neck warmer, face mask (depending on local climate), and winter boots.
The average winter day in Stockholm will have cloudy skies which can make it difficult to see the sun until late afternoon. Snowfall is also common in this region due to its cold temperatures.
Is Stockholm worth visiting in winter?
Hell Yeah!!
The city has an enchanting aura of mystery, in part because it is hard to see anything when you are walking outside in the dark.
Stockholm is not your average Nordic city. It's not built around a big river or coastline, but instead, it is spread out across 14 islands in the Stockholm archipelago.
It's an impressive place to visit any time of year, but especially this time of year. As the days grow shorter and the nights get colder and darker, Stockholm becomes more beautiful than ever before.
The Best Things to do in Stockholm in Winter
The winter season is a special time of the year in Sweden. The only thing to do is just enjoy the snow and incredible views.
1. Spend a day exploring the historic Old Town of Stockholm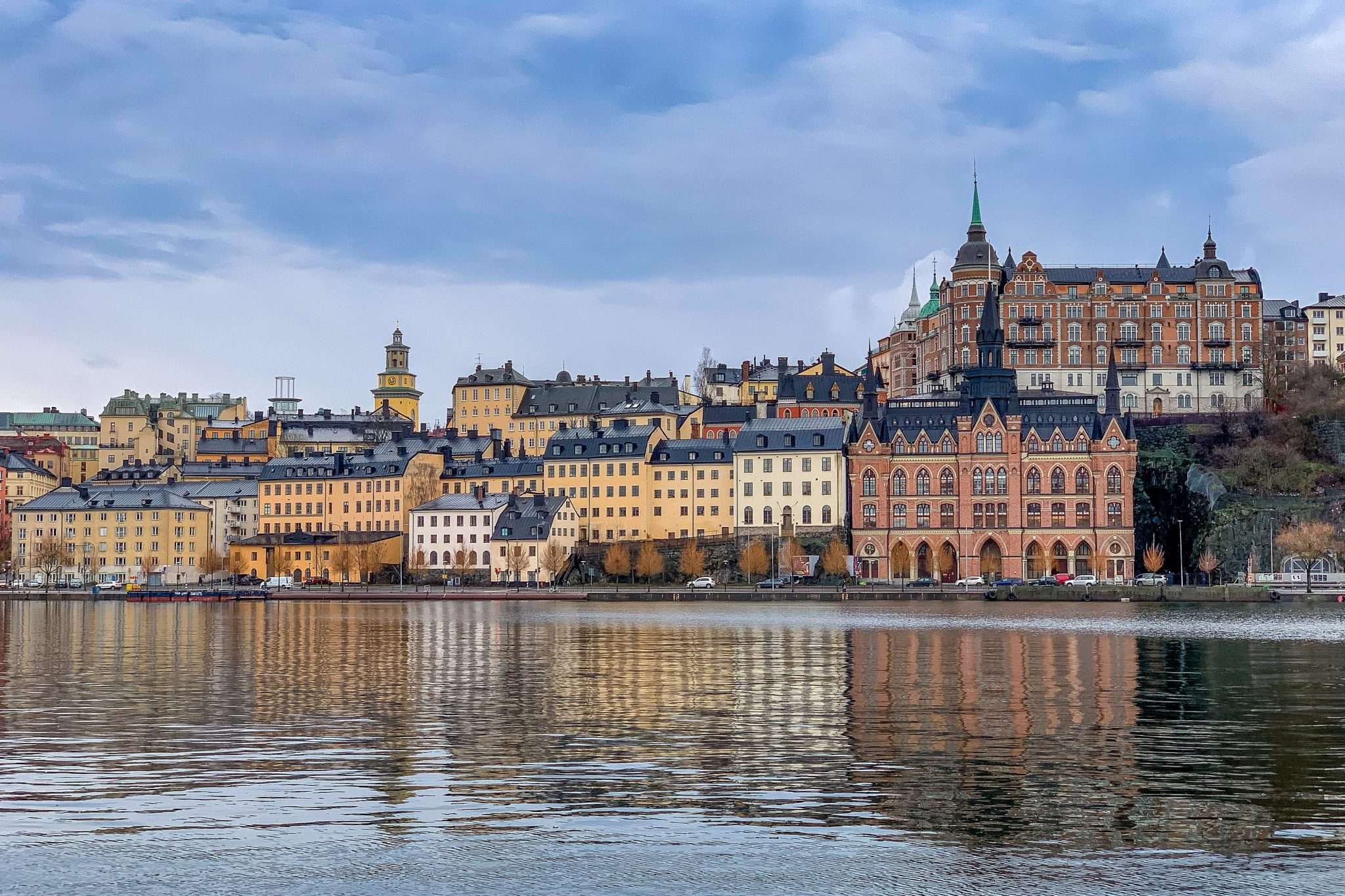 The historic Old Town of Stockholm is a UNESCO world heritage site. The architecture is representative of Swedish design.
Old Town Stockholm has traditions that are centuries old. It has churches, museums, restaurants and shops to visit. One can get an understanding of Sweden's history by visiting the Royal Palace. There are also many parks within the area to visit with one's family, or just to enjoy some time by oneself in the tranquility of nature.
You can take the Stockholm Old Town walking tour to know enjoy every bit of exploration of the Gamla Stan.
2. Enjoy a scenic boat tour from the harbor at Djurgården Island up towards the Royal Palace and Skansen open-air museum
The Royal Palace is the official residence and major workplace of the Swedish head of state. It is located on Stadsholmen, in Gamla Stan, the old town in Stockholm.
Skansen is a historical Scandinavian open-air museum located on Djurgården Island in Stockholm, Sweden.
The Royal Palace is the official residence and major workplace of the Swedish head of state. It is located on Stadsholmen, in Gamla Stan, the old town in Stockholm.
Skansen is a historical Scandinavian open-air museum located on Djurgården Island in Stockholm, Sweden.
3. Explore modern day Sweden at ABBA The Museum – The Museum of Swedish Pop Music
ABBA The Museum is a museum in Stockholm which tells the story of Swedish pop music starting from the 1950s. The exhibition offers insights into Swedish pop culture, Swedish society and consumer culture in Sweden.
The museum is located in Djurgården – an island in central Stockholm. It opened on May 31, 2018.
The museum is divided into three sections:
-The exhibition "ABBA Beyond ABBA" which showcases how the group has influenced music over the past 50 years.
-"On Stage" which replicates a typical ABBA concert including costumes, instruments and choreography
-A virtual reality experience for visitors to feel like they are on stage with ABBA themselves
4. Bundle up and ice skate or snowshoe at one of the many winter activity stations across the city
Winter is a prime time for winter activities. Bundle up and ice skate or snowshoe at one of the many winter activity stations across our city.
There are many outdoor winter activities around town, from ice skating to snowshoeing. Bundle up and visit one of the many activity stations near by!
5. Take a tour of the literally-awesome City Hall of Stockholm
The city hall of Stockholm is located in the Old Town, and is the seat of the municipal government.
It was designed by architect Helgo Zettervall and inaugurated in 1923. For its time, it was one of the most modern buildings in Sweden and served as a model for regional city halls.
It has been the site of Swedish monarchs' coronation ceremonies, including that of King Gustaf V in 1907 who was crowned King of Sweden, Norway and Iceland.
6. Explore the Vasa Museum in Stockholm
Vasa Museum in Stockholm is one of the most popular museums in Sweden. The museum opened its doors to the public in 1990, and since 2001 it has been listed on the UNESCO World Heritage list. It was built in honor of King Gustavus Adolphus Vasa's flagship, which sank in 1628 before it could be completed.
You can prebook the VASA Museum Tickets Online to avoid the confusion and last minute wait at the location.
7. Become accustomed to the unique Swedish tradition of fika
Fika is a Swedish word which signifies taking a break and enjoying a coffee or tea with friends or family. This tradition is carried out in many countries, and the key to the tradition is not just about drinking coffee but also about getting to know their friends better by exchanging insights, life experiences and other personal stories.
This tradition of fika has been observed as an opportunity for Swedish people to relax and enjoy life with their loved ones. It's also observed as a way to spend time with one's self which can be considered as an important part of life.
If you feel like taking the Guided Fika Tour then we got you covered.
---
Ads Starting
Post Continues
---
8. Don't miss to check the Stockholm Subway Art
The Stockholm Subway Art is a project that celebrates the creative spirit of the Swedish people. The art is found in most metro stations and varies from monochromatic paintings to colourful murals.
Get your ticket done for the Stockhom Subway Art Tour
9. Take a Stroll on Monteliusvagen in Stockholm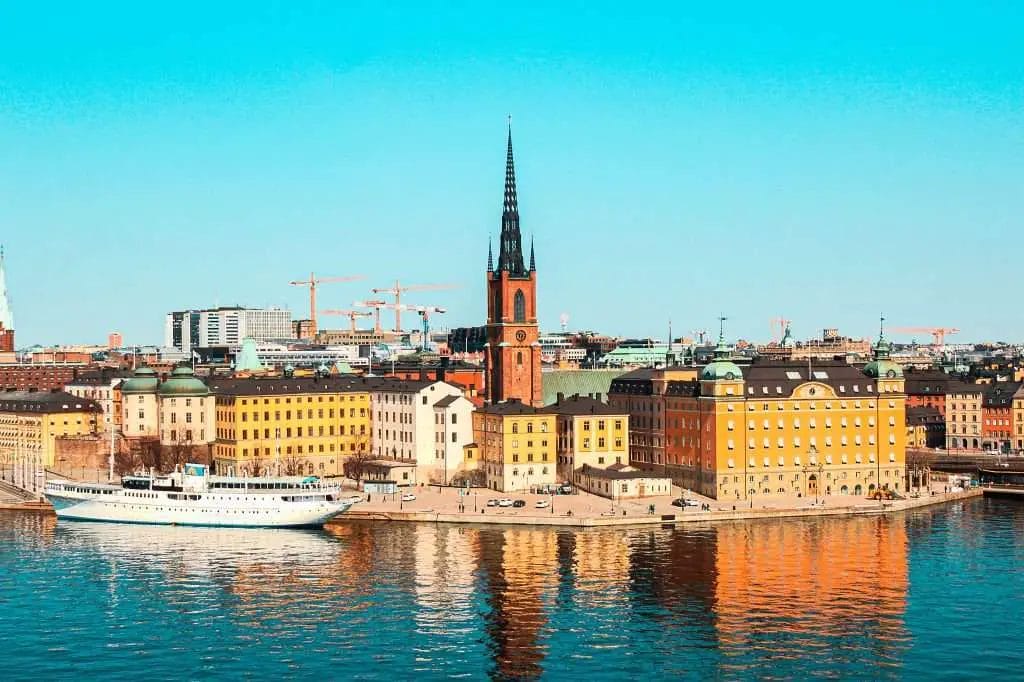 The Monteliusvagen is one of the most popular and beautiful walking routes in Stockholm. It stretches from the Stockholm City Hall all the way up to Skogskyrkogården, Stockholm's largest cemetery. It is a wonderful route for those looking for a bit of peace and quiet in the city.
This is a short walk that provides a beautiful view on Stockholm. You can start from either the Slussen or Ladugårds Torg.
The walk starts with an uphill walk westwards along Söder Mälarstrand, with good views over Gamla Stan and the water. Here you will find the well-known restaurant Den Gyldene Freden (the Golden Peace), which was opened in 1722 by brewmaster Johan Lidman and is today run by his great-great-great grandson Anders Lidman. The next attraction is the small church of Maria Magdalena, which was built to commemorate Queen Christina's (1626–1689) conversion to Catholicism in 1654. Inside you'll find paintings by Martin Mijtens
10. Visit the Stadsbibliotek – Public Library
Let us say you want a perfect Instagram Picture during your visit to Stockholm, then why not visit the Public Library which has a free entrance.
The Public Library of Stockholm is a modern and innovative library, and is considered one of the most beautiful libraries in the world. The library was built by architect Gunnar Asplund in 1928.
The library has a vast amount of books, newspapers, magazines, and movies with an extensive amount of languages available. There are also meeting rooms available to rent for events such as meetings or lectures.
11. Go on a food tour in Stockholm
Food tours are a way to explore the city and taste new dishes
Swedish cuisine might not be one of the most famous in the world, but it has a lot to offer. The typical Swedish dish is meatballs and mashed potatoes, with a side of lingonberry jam for dessert. For those who want something different than the usual fare, try herring and salmon for breakfast or dinner.
A food tour can be a great way to explore the city and try new things. We all know that Stockholm is famous for its wonderful cuisine. Here is what you can expect on a food tour through Stockholm:
1) Taste Swedish meatballs at Skansen Kronan (a Swedish restaurant).
2) Sample fresh pasta at Pasta Freska (Italian restaurant).
3) Have an ice cream at Kulturhuset's ice cream store.
4) Drink coffee with Swedish pastries at FIKA Scandinavia (Swedish coffee company).
5) Enjoy some typical desserts like Jansson's tårta or the typical cinnamon bun with whipped cream.
6) Experience traditional Scandinavian
Here is one food tour which we recommend The Nordic Food Tour of Stockholm
12. Take a Day Trip from Stockholm in Winter
If you are looking for an activity to do in Stockholm, why not take a daytrip to the frozen north?
The North of Sweden is a region that is like no other. With its vast forests, serene lakes, and mountain ranges it's not hard to see why this area has been the subject of many artists and authors. If you are looking for an activity to do in Stockholm, why not take a daytrip to the frozen north?
If you are looking for some more Day Trips options from Stockholm then here is the list – Day Trips from Stockholm
13. Visit the Stockholm Open Air Museum
The Stockholm Open Air Museum, or Skansen, is a historical museum made up of one hundred and twenty-three acres of gardens and old buildings. It is located in the Södermalm district of Stockholm (near the Skanstull metro station) and has over 150 exhibits.
The museum is modeled after an original 19th century village which was intended to demonstrate how people lived in Sweden before the industrial revolution. The museum has many notable buildings that were relocated to the site, including farmhouses, townhouses, shops (including a bakery), windmills, water mills, churches, and factories. The museum also includes some original houses from nearby districts which were originally slated for demolition. Visitors can explore old-fashioned workshops where they can watch craftsmen at work or even take part
Get your tickets for Open Air Museum of Stockholm
If you are an Influencer visiting Stockholm then you can not miss this – Take the Stockholm – Instagram Tour to cover all the top instagrammable places in Stockholm!
Share this guide of Best Things to do in Stockholm in Winter

Planning your Scandinavia and Baltic Trip then here are some post which you should check!
One Week in Scandinavia and Baltic – Ultimate Europe Itinerary for Cruisers
The Complete Guide to Visiting Copenhagen, Denmark
Enjoyed it? How about sharing it with your friends on social media. Just click one of the buttons on this site to share this piece of content.
Pinning an image is a great method for sharing this article on social media. This article will become saved to the Pinterest board, making it easily accessible in the future.
Hey! Thanks for reading this! Look how gorgeous you are.