Summer is just around the corner so if you are looking for the Top places to visit in Europe in Summer then we have compiled a list which you can follow along to plan your European Excursion.
You need some inspiration for your next vacation. Are you sick of reading the same France, Italy, Spain destinations again and again? We've done the hard work for you and rounded up the best places to visit in Europe in summer. From gorgeous coastlines to hidden gems — these are the spots that will make your European vacation truly memorable.
Europe is the top tourist destination in the summer. People usually take their vacation during summer and travel different cities of Europe. Europe has enormous historical places to visit. Many famous people like Picasso, Tito Puente, Baruch Spinoza, and even President John F Kennedy have visited several places of Europe. So if you planning a vacation in Europe during summer then here are some good places to see.
If we go through the analysis of Allianz Insurance then they have created there List of Top 10 Places to visit in Europe in summer which you can checkout here
Europe Easter Break destinations was already a hit and people enjoyed exploring the Places to visit during Easter in Europe. In case you are looking for places to explore in June in Europe then the other post might be more usefull for you, We have talked about all the Summer Events happening in Europe in June.
Places to visit in Europe in Summer
London, England
London England is one of the most popular tourist destinations in Europe. With a rich history and wealth of culture and sights to see, London attracts travellers from all over the world. It is easy to get around London as the public transport system is comprehensive and generally reliable.
Its vast cultural diversity has given it an eclectic mix of cultures, which are reflected in its many bazaars, markets, museums, galleries and theatres. There is so much to see in London that you will never be at a loss for things to do or places to visit.
London England offers a wide range of accommodation options for all budgets and tastes. The city's central location makes it very easy to get around via bus or tube train to different parts of the city.
London also has a great number of hotels which cater specifically for visitors from abroad as well as offering cheaper accommodation options for those on a budget.
And like last year London is again one of the top places to visit in Europe in Summer holiday. If you are travelling to Europe in April then the other post might be more helpful to you.
If you are looking for some attractions in London then you can pre book the tickets because it takes a lot of time to stand in the queue.
---
Ads Starting
Post Continues
---
Paris, France
Paris, France is one of the most romantic cities in the world. If you want to spend an unforgettable vacation with your partner, a trip to Paris is a must. The city is famous for its beautiful architecture and delicious food. There are hundreds of museums and monuments to visit, as well as parks and markets. You can even take a cruise down the river Seine!
There are many different things to do in Paris, France. The best time of year for visiting is during the summer months when there is less rain and it's easier to get around on foot.
If you're looking for an unforgettable experience, then Parc des Princes should be at the top of your list. It's home to some amazing attractions such as; the Eiffel Tower, Louvre Museum and Notre Dame Cathedral – all within walking distance from each other!
One thing to note is that you have to get your tickets for Eiffel Tower pre booked and so is for Louvre Museum and other top attraction to see in Paris because you spend a lot of time in queue if you are not booking before.
We have covered in detail about Paris in our detail post below-
Top 10 Most Instagrammable Places in Paris
8 Tips for a Stress-Free Boat Tour in Paris
Paris Pass Review (2022) – Is it worth it?
Top 10 Remarkable Vegetarian Indian Restaurants in Paris
15 amazing picturesque locations you should visit in Paris
10 Top Food One will love eating on a day trip to Paris
Fall in Love with Paris with Romantic Honeymoon Guide & Valentines Day Paris
Top 10 Remarkable Vegetarian Indian Restaurants in Paris
---
Ads Starting
Post Continues
---
Dublin, Ireland
Dublin is the capital of Ireland and one of the most popular tourist destinations in Europe. In terms of size and population, it's not even in Europe's top 100 cities, but it has so much to offer that it deserves a place on any European itinerary and can be a good option for you summer holiday in Europe.
Dublin is a city full of history and culture, but it also has some great nightlife for all tastes. Local pubs are very popular among tourists who want to experience Irish culture. You can also visit several museums during your stay in Dublin, including the National Museum of Ireland, Kavanagh Court Library and The Chester Beatty Library.
If you want to visit Dublin during summer, you're in luck because there are plenty of things to do during this season! Here are 7 places you should definitely check out:
1.) Trinity College Library
2.) Book of Kells Exhibition (Old Library)
3.) Kilmainham Gaol Museum
4.) St Patrick's Cathedral (Dublin Castle)
5.) James Joyce Tower House & Museum (North Great Georges Street)
6.) Molly Malone Statue (Grafton Street)
Looking for top attractions to book in Dublin then you can check on this link to pre book the tickets.
---
Ads Starting
Post Continues
---
Reykjavik, Iceland
Reykjavik, Iceland is a great place to visit for Europe travel Summer. If you are looking for unique places to visit in Europe during the summer, Reykjavik, Iceland is a great option. The city is small and laid back with a lot of options for activities. It is also one of the safest cities in the world and residents are very friendly. (Seriously! We didn't encounter one unfriendly person while we were there.)
Reykjavik, Iceland has some of the most beautiful scenery I have ever seen. The city is located right on the ocean, so there are plenty of places to relax and enjoy the water. There are also gorgeous mountains off in the distance that provide a beautiful backdrop for your Instagram photos. The architecture of Reykjavik, Iceland is colorful and fun, which adds to its charm.
We visited during the summer when temperatures were in the 60s and 70s F. The weather was perfect for walking around town or hiking up a mountain. Summer is also when the midnight sun happens, so it doesn't get dark until about 10:30 pm. This may seem odd at first but it was really nice because you can get so much done in one day!
Wondering about pre booking top attractions in Reykjavik Iceland then you can do it from here.
Recommendation – If you are looking to read about the Cheapest Places in Europe then you can check our post
---
Ads Starting
Post Continues
---
Rome, Italy
I was in Rome in April recently and it was jam packed with people as if everyone was travelling to rome and it was just the easter break I am talking about.
Rome is a city that has something to offer every traveler. From its famous museums, catacombs and galleries to its rich history and phenomenal food, Rome offers a unique experience for everyone. The city has been around for thousands of years and was once the center of the Roman Empire. Today it is one of the most popular tourist destinations in Europe.
There's no better way to get acquainted with a city than by taking a stroll through its streets. And there's no better place for walking in Rome than the Roman Forum, which lies at the heart of the city and is surrounded by some of its most iconic monuments.
The best way to explore this ancient site is on foot, but if you want to avoid the crowds, it's worth visiting early in the morning or late in the afternoon when most tourists have gone home.
One thing if you are travelling to Rome and you are planning to visit the Colosseum and other attraction in rome then you have to make sure to book your tickets before hand because it gets sold out pretty fast. You can pre book the attractions of Rome just to avoid this bummer.
Below are some out post which will help you out with your travel-
Rome Pass Review | Rome Tourist Card Review
Top Things to do in Rome | Ultimate Guide
---
Ads Starting
Post Continues
---
Edinburgh, Scotland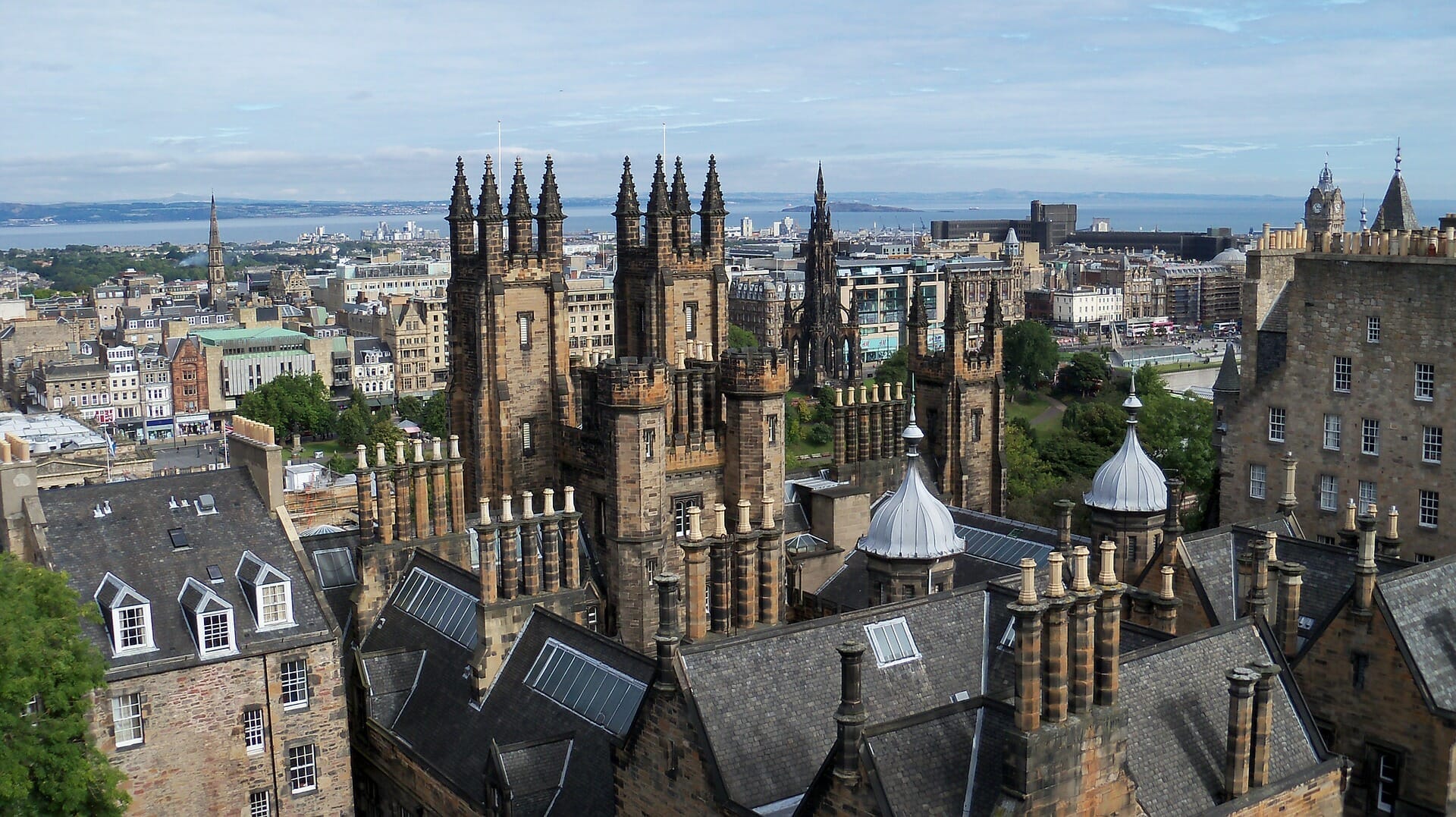 Edinburgh is a beautiful city, with many attractions and things to do. It is also the capital of Scotland and a place where you can enjoy the history and culture of the country. Here are some places you can visit in Edinburgh during your summer vacation:
Edinburgh Castle
The Edinburgh Castle is one of the top attractions in Europe, located in the Old Town area of Edinburgh. The castle was constructed by King David I in 1128, but the current structure dates back to around 1540. The castle is made up of several buildings, including St Margaret's Chapel, Great Hall, Royal Palace and National War Museum of Scotland. Visitors can climb up to the summit of Castle Rock for a spectacular view over Edinburgh and its surroundings.
Scottish National Gallery
The Scottish National Gallery houses an impressive collection of paintings by European masters such as Van Dyck, Rubens, Rembrandt and Velazquez among many others. The gallery also houses works by famous Scottish artists such as Raeburn and Landseer among others who have left their mark on Scottish culture through their paintings.
National Museum of Scotland
This museum has been described as one of the most popular museums in Britain because it contains thousands of artifacts related to Scotland's
You can pre book the attractions of Edinburgh to save you time and money.
---
Ads Starting
Post Continues
---
Lisbon, Portugal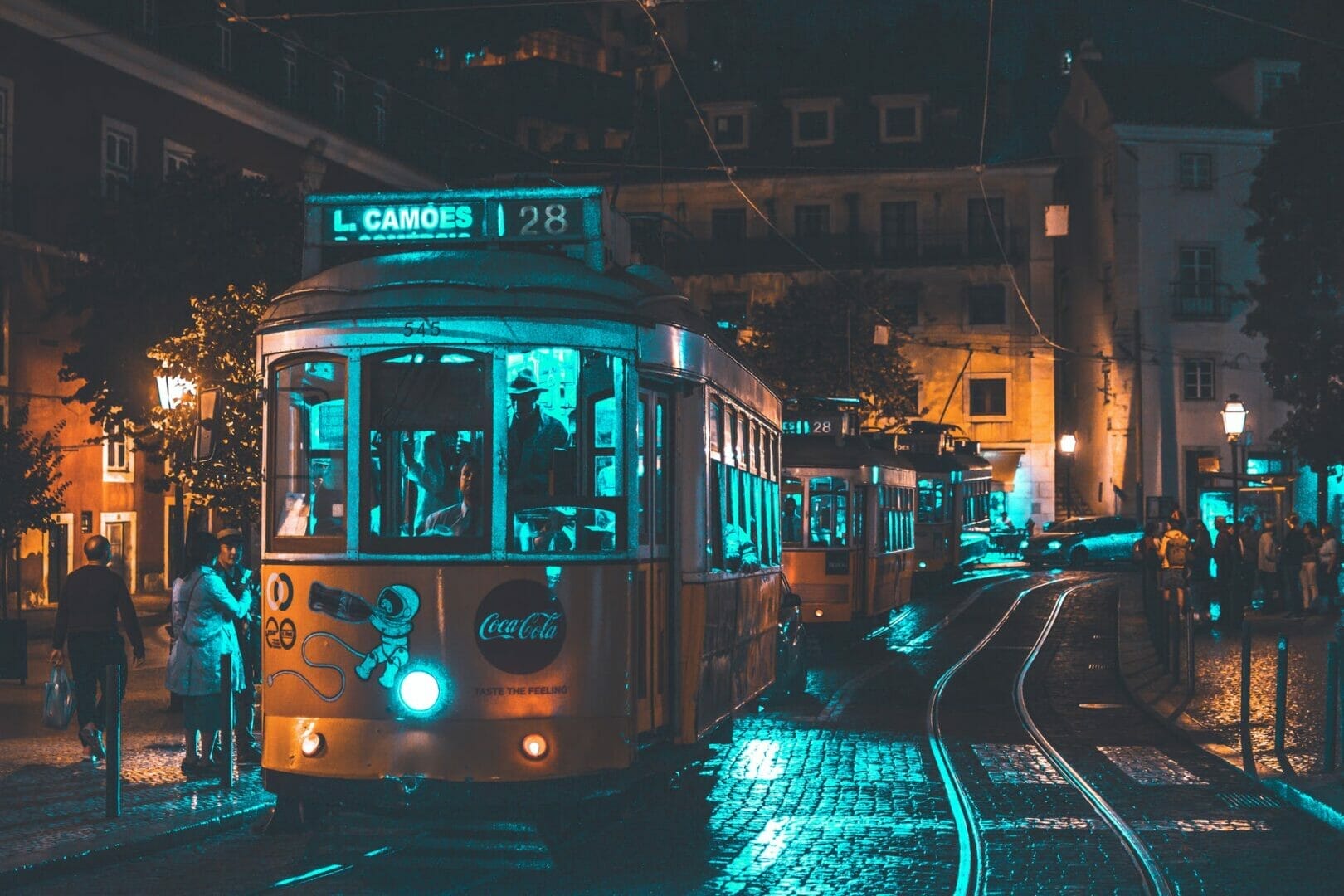 Lisbon, the capital of Portugal, is a city of hills, winding streets and some great views over the River Tagus. It's known for its cafe culture and old-world architecture. The 18th-century Torre de Belem is one of its most iconic monuments, built to commemorate Vasco da Gama's discovery of a sea route to India.
It can get pretty hot in Lisbon in July and August, with temperatures reaching 32°C (90°F). Autumn tends to be warm: September temperatures average around 24°C (75°F), while October sees an average of 19°C (66°F). The weather cools down in November with averages of 16°C (61°F)
If you're looking for things to do in Lisbon in summer, you're in luck. There's plenty! From excellent nightlife to beaches that are just a short drive away, Lisbon offers something for everyone during the warmer months. The city is also packed with history and culture — both of which are best explored on foot or via tram.
You can pre-book the attractions of Lisbon Portugal to save you time and money.
Recommendation – If you are looking to read about the Top Places to Explore in Europe in the month of June
---
Ads Starting
Post Continues
---
Athens, Greece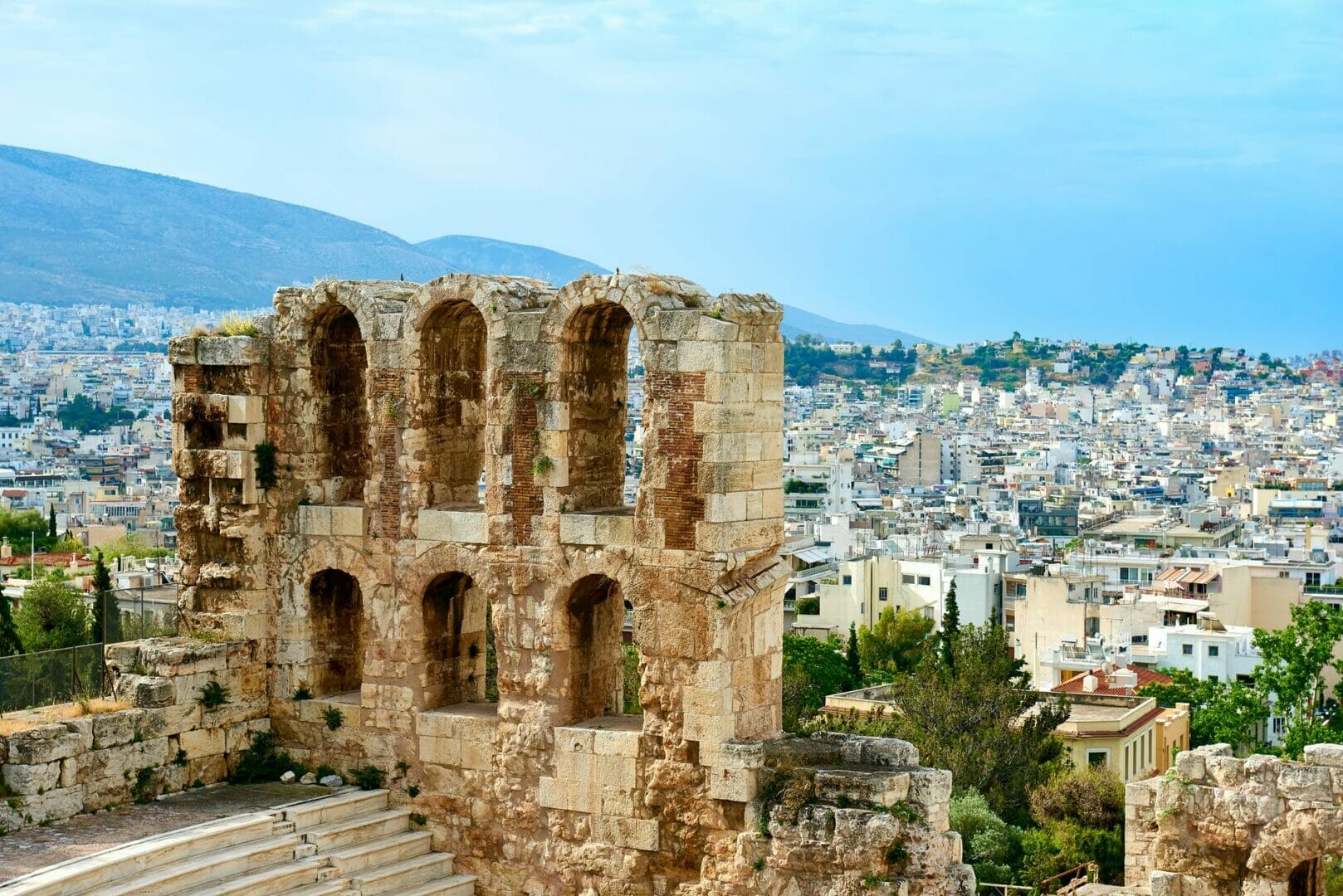 It was during the summer of 2020 that I visited Athens Greece for the first time and it was really a nice experience all in all. The wheather is just awesome to pack light for your Europe Trip.
Athens, Greece is a city that has always been of interest to travelers. It has a rich history, as well as spectacular architecture and weather. It is one of the most visited cities in Europe, with millions of tourists flocking here every year.
The Acropolis – This is the most famous landmark in Athens, Greece. It was built by the ancient Greeks in order to celebrate their gods. Today it is one of the most visited places in Europe and draws millions of visitors each year.
The Parthenon – This was an ancient temple dedicated to Athena, goddess of wisdom and war. It was built on the Acropolis and has been around for over 2,000 years! You can still see some parts of it today if you visit Athens during your vacation this summer.
The National Archaeological Museum – This museum showcases relics from ancient Greece including pottery, jewelry and art work created by ancient civilizations that lived along the Mediterranean Sea thousands upon thousands of years ago! There are many more exhibits here than just these though so make sure to check them out before leaving Athens this summer!
You can Pre-book Attractions in Athens Greece to save you time and money.
---
Ads Starting
Post Continues
---
Barcelona, Spain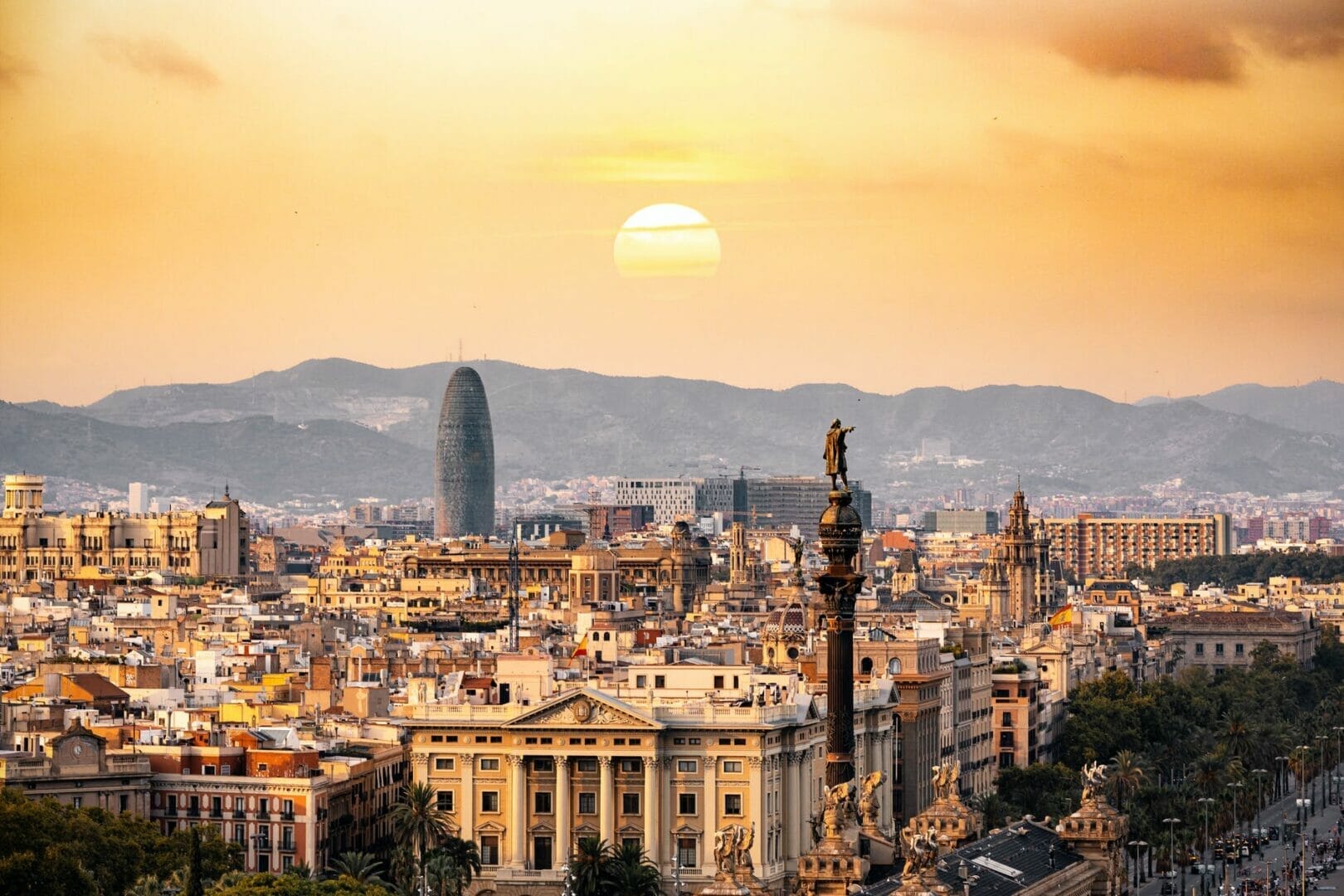 Barcelona in summer is quite a sight to behold. Catalonia's capital city is already one of the most popular tourist destinations in Europe, but there's something extra special about being in Barcelona when the sun is shining, the temperature's high and the beach bars are brimming with sangria. It is also the best places to visit in Spain for first-timers.
We've picked out some of our favourite things to do in Barcelona during the summer months, from visiting one of Spain's best beaches to discovering the city at night on a Segway tour.
You can pre-book attractions of Barcelono Spain to save you time and money. If you are looking for Summer in Spain then you can check out this
Recommendation – If you are looking to read about the Top 25 Places which you can explore this Summer in Spain
Amsterdam, Netherlands
One of the must visit places in Europe this summer is Amsterdam and it also one of the best places to travel with friends in europe. Amsterdam is a stunning, historical and unique city in Holland. It is one of the most popular tourist destinations in Europe and also a very fun place to visit. In summer the temperature here can get as high as 24°C(75°F). Most locals are used to dealing with crowds of tourists, so they'll be glad to help you find your way around town.
We have shared many articles for Amsterdam which you can check out when you are planning your trip to Amsterdam answering question like where to stay in Amsterdam on a budget? and what you can do in Amsterdam and if you want to travel in Spring in Amsterdam then we got you covered.
One thing which I really like doing in the city was taking the day trip from Zaanse schans from Amsterdam. It is a cute little village which you can explore on foot and you will enjoy every bit of it.
You can pre-book attractions of Amsterdam Netherlands to save you time and money. When you are travelling to Amsterdam one thing to make sure is that you get your Anne Frank museum ticket booked online because you can not book that when you are there.
---
Ads Starting
Post Continues
---
Dubrovnik, Croatia
What are the best beaches in Europe? Croatia is, without a doubt, at the top of the list. Imagine clear, warm waves, kilometers of sand, and a plethora of beach activities. Whether you like to spend your perfect beach day resting and sunning or sailing or windsurfing, Croatia will not disappoint.
Dubrovnik has a lot to offer as well: get lost in the streets of Old Town Dubrovnik or take a stroll around the historic city walls. Dubrovnik is also a UNESCO World Heritage Site, so if it's not already on your bucket list, it should be. Summer is the best time to visit since you can enjoy the beaches and beachside bars, as well as the beautiful sunset views. Did we mention the incredible beaches? Prepare yourself.
You can also on go on Island Hopping Tour in Croatia which I abosolutely loved during my visit to Croatia.
I went on a trip to Croatia and if you want to retrace that Itinerary then you check my One Week In Croatia: The Perfect Summer Itinerary for you. It was absolute fun and roller coaster Journey.
---
Ads Starting
Post Continues
---
Prague, Czech Republic
Any time is a good time to visit Prague, but if you can get there for the weekend Metronome Music Festival takes place, then you are in for a real treat. One of the biggest music festivals taking place in the center of a major city in June every summer.
Looking for a cheap summer vacation yet still want to experience something amazing? Take a trip to Prague. Stroll down the Charles Bridge, browse the outdoor markets, and take photos of the 600-year-old astronomical clock in Old Town for your Instagram feed. Enjoy castles, beer, and plenty of food!
Because $1 USD equals roughly 22 K (Czech korunas), you'll be able to spend less and vacation longer in Prague. What should you do with your korunas? Although Prague is famed for its beer, there are a few more dishes to try, such palainky (Czech pancakes) and smaen sr (essentially a deep-fried cheese dish, yes please).
You can Pre-Book Attractions in Prague to save you money and time.
---
Ads Starting
Post Continues
---
Majorca, Spain
If we are talking about Summer in Europe and we don't include Majorca Spain then that is a crime because this is one of the hottest place in Europe which you can enjoy to get your tan on your skin.
When you're thinking about where to travel in the summer, Majorca, Spain is one of those places with a Mediterranean feel and fresh Mediterranean food. Located just off the coast of Italy in the Spanish Mediterranean, Majorca is a popular place for Europeans to visit in the summer.
Take a look out on the offers because you usually get lot of offers from the Airlines for flights to Majorca in Summer.
You can pre-book some attractions in Majorca if you want to attend. If you are in the plain of spending your Summer in Spain then I would suggest you to read the post below
Recommendation – If you are looking to read about the Summer in Spain
Ibiza Spain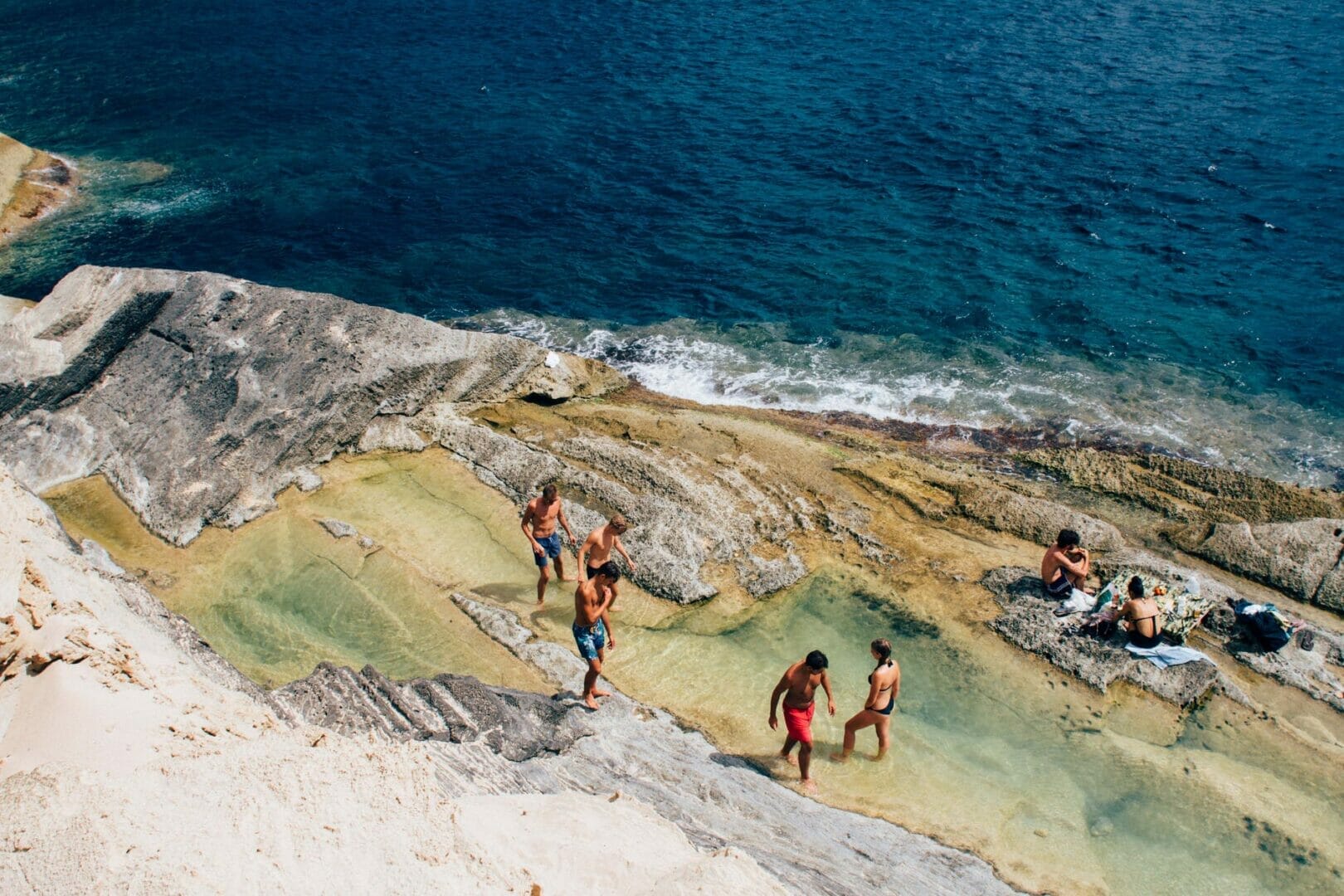 Ibiza City is a great summer destinations in Europe. It's full of life, excitement, and beautiful beaches. But what if you don't want to go to the beach? What are some other things you can do in Ibiza City? Here are some ideas:
Visit the Old Town. The old town is a great place to visit, especially if you like history. There are many old buildings and churches to see, and it's not too crowded or busy. It's also a good place to get away from the crowds at the beach.
Take a boat trip. You can take a boat trip around the island or out to Formentera, which is another island close by. This is a great way to see some of the smaller beaches and coves around Ibiza, as well as some of the other islands nearby.
Go shopping. The main street in Ibiza has lots of shops for you to buy souvenirs or anything else you might need for your vacation. The prices aren't too bad either!
Go sightseeing on foot or by car or scooter. If you don't want to rent a car, there are plenty of places that offer bike rentals so you can
---
Ads Starting
Post Continues
---
Seville Spain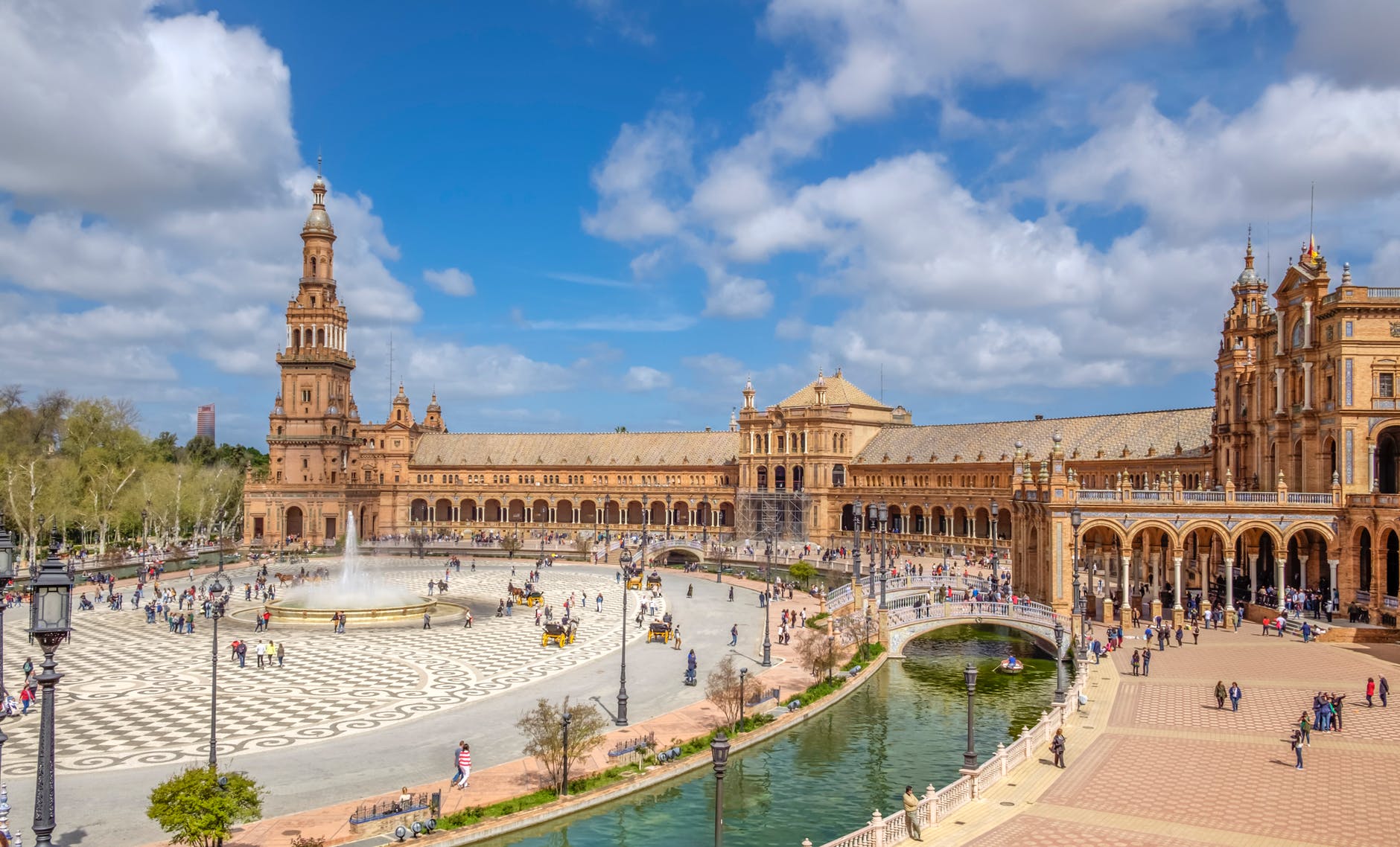 Seville is a place where you can improve your Spanish, walk in the footsteps of Christopher Columbus, and enjoy flamenco dancing.
It's a popular destination for tourists thanks to its vibrant culture and beautiful architecture. It has a warm climate most of the year round, with some very hot temperatures in July and August.
This makes it a great summer destination in Europe. There are plenty of things to do here in Seville during the summer months. You could easily spend your time visiting all the attractions, but there's also lots of fun stuff to do outdoors.
Here are some of my favorite things to do in Summertime in Seville:
---
Ads Starting
Post Continues
---
Santorini, Greece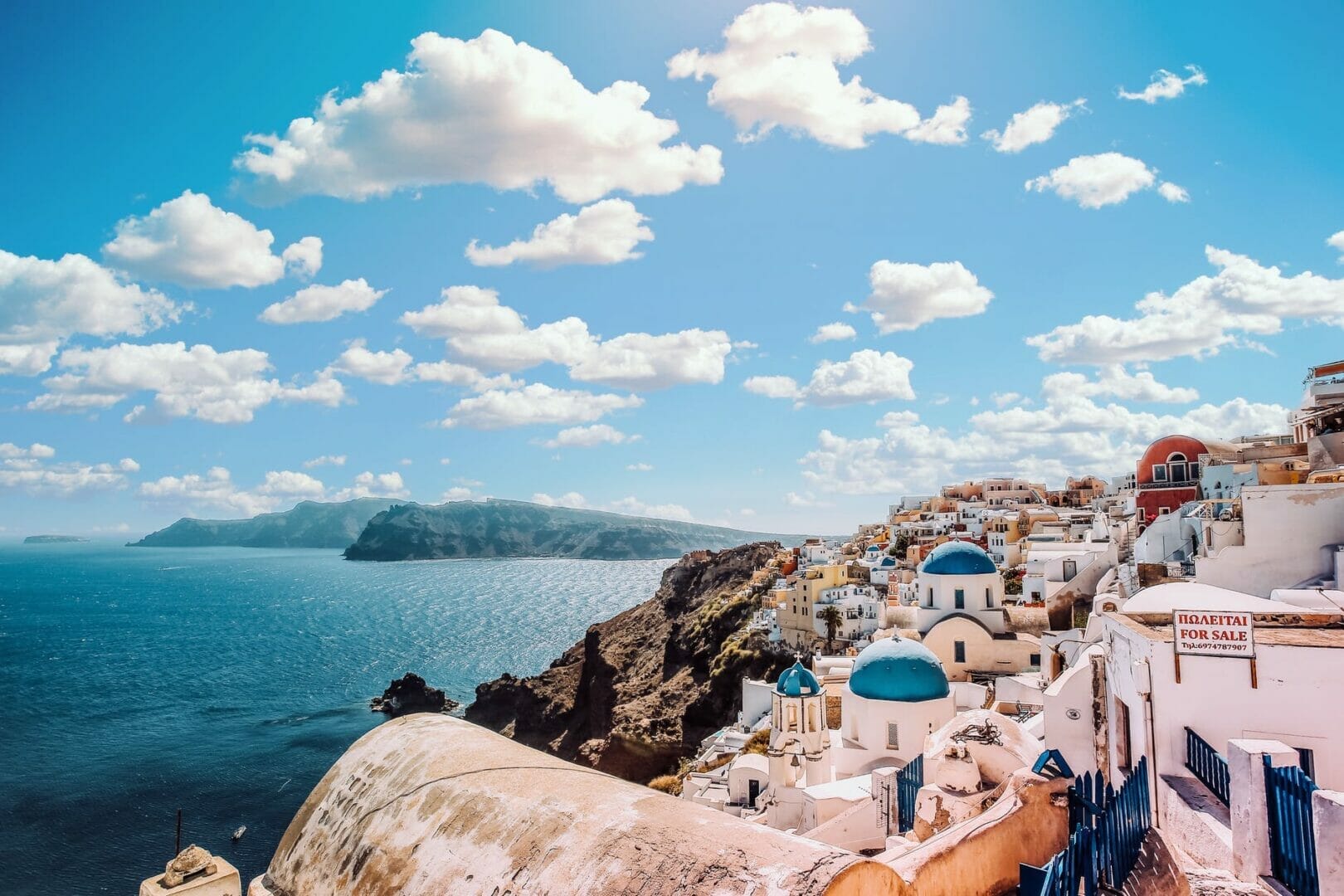 If you are wondering what are top places to visit in Europe in Summer are, then you should definitely add Santorini to your itinerary! If you love the beach and just good old fashioned relaxation, then Santorini is the island for you. With crystal clear waters and many small beaches, this is an island that makes it easy to unwind. While it is gorgeous year round, there is no better time than during a summer visit.
From whitewashed villages to black sand beaches, each corner of this island has something distinctive to offer. Look out for caves and the island's Venetian castle as you pass by the meandering caldera, explore the market in Fira, or admire the range of architectural styles along Oia's quaint streets. This and more can be enjoyed this summer on a special deal just for SPG Members – making it easy to add Santorini to your list of places to visit in Europe this summer
Mykonos, Greece
Mykonos is most famous for its massive summer tourist crowds, but the island has year-round appeal with its gorgeous villages, sunny weather and distinct Greek culture. This travel guide on Mykonos describes the best places to visit in the summer, with pictures of popular landmarks and events. The South Coast of Mykonos is home to a number of large luxury hotels. Its pristine beaches are pebbly, separating it from some Mykonian villages as many have fine, sandy beaches.
The Azores, Portugal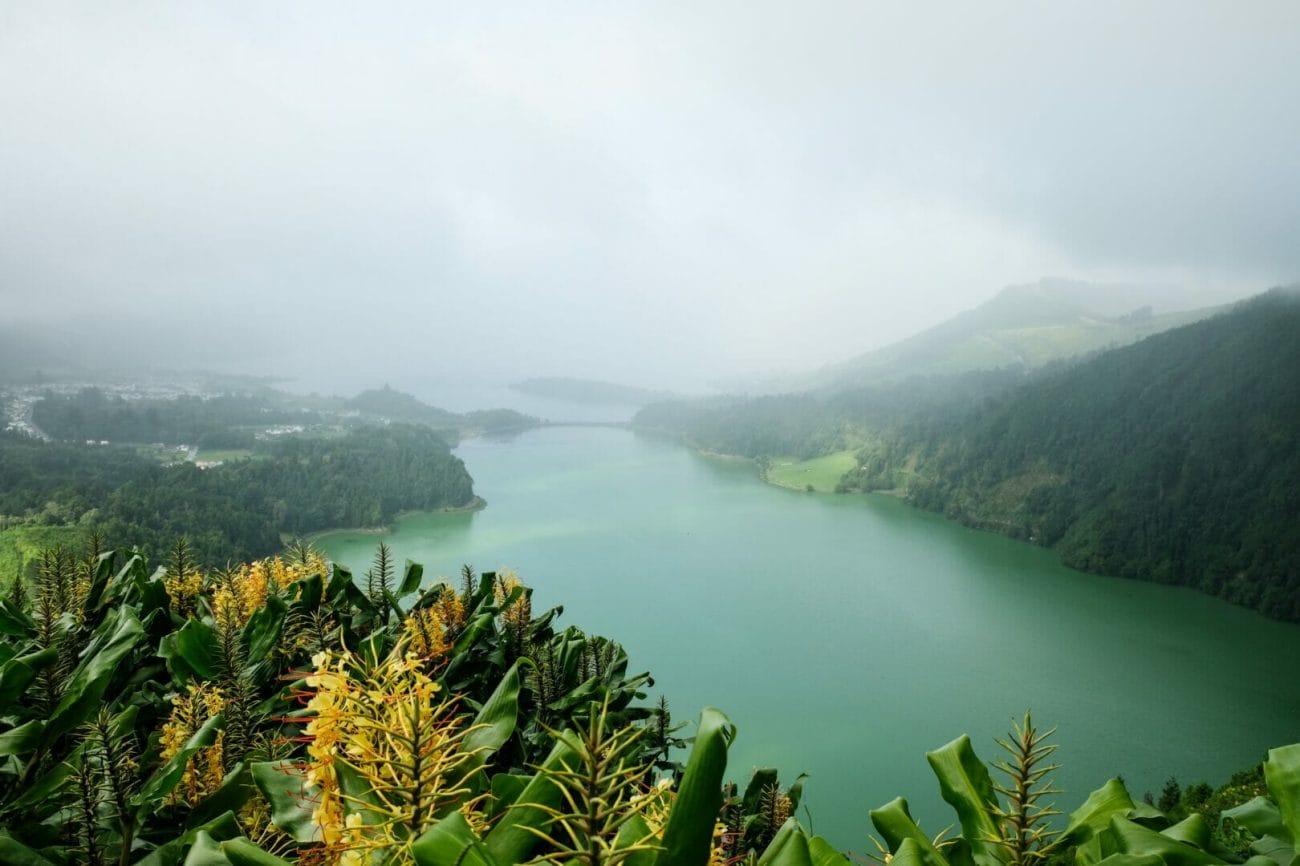 When you're planning your summer vacation, you want to be sure you pack enough excitement and adventure to last the whole time. Let us help solve that problem by taking a look at some of the most exciting places to visit in Europe in Summer.
The Azores, Portugal is a breathtaking island chain situated on the Mid-Atlantic Ridge. It boasts fascinating geological features such as volcanoes, hot springs and lakes, as well as its own blend of cultural heritage. Informative text allows the reader to experience this place through the lens of someone who has been there before.
Florence & Tuscany, Italy
Florence & Tuscany, Italy is a region that features the ultimate in sun and fun! From historic cities and charming villages to untouched countryside and breathtaking beaches, the region showcases all that is great about Italy. Plus, the popular seaside destination of the Ligurian Riviera is located here as well.
This corner of Italy stretches along the Italian Riviera coastline, which is known for its beautiful vistas, world-renowned cuisine, and countless outdoor attractions including vineyards, olive groves and lavender fields.
We have also shared some sepreate guide in detail about Florence:
Top Things to do in Florence | UItimate Guide
Budapest Hungary
Summer is a good time to visit Budapest Hungary. The city is far more enjoyable when not packed with other tourists. That's why we've searched the city so you can enjoy its best attractions, restaurants, and coffee houses without fighting through throngs of people.
The Danube River runs through the city, and a network of public transportation makes it easy to navigate. Take the subway for a view of all the bridges spanning the river.
You can plan your trip for Budapest with our in details guide:
Budapest Travel Guide – Top Things to Do in Budget
10 Delicious Vegetarian Indian Restaurants in Budapest
Top 10 Amazing Photography Locations in Budapest Hungary and Drone Laws
Top Hungarian Dishes to try in Budapest

That was our list of Places to visit in Europe in Summer, Do let us know what you are going to visit next.
Get your Notion Travel Planner Template!
Embark on your next adventure with the Wanderlust Planner – Notion Travel Planner Template – Notion Travel Planner Template for 2023 (chasingwhereabouts.com), the ultimate Notion Travel Planner Template. Organize your wanderlust-fueled dreams and turn them into unforgettable journeys. Whether you're a seasoned globetrotter or a newbie explorer, this template has you covered.
Frequently asked Questions?
Where should I go in Europe in summer?
Europe in summer is an amazing place to explore and experience different cultures, but where exactly should you go? We have created a list of our top 5 places to visit in Europe during the summer months of July and August in our post
here
What is the best European country to visit in July?
July is one of the best time to explore places in Europe and You can find the list of top cities and countries to visit in Europe in July
here
What countries are best to visit in summer?
Personally visiting Croatia, Italy, Spain would be the best thing to do during summer in Europe.