If you are looking for the best places to visit in Spain this summer, check out our list of the 25 best cities, beaches and attractions in Spain this year. You don't want to miss out on these amazing destinations.
Spain is a country of diversity and culture, with a climate to match. So what better place to visit in summer than the Spanish coast?
With beaches, mountains, and bustling cities all begging to be explored, Spain is packed with exciting places to visit this summer. Stop by Barcelona and Madrid, explore the major sights of Berlin, or bar-hop in Amsterdam. Whatever your plans are, take a look at some other fantastic places in Spain that you might not have thought of visiting this summer.
Are you looking forward to summer? We are! And we're thrilled that it's finally here, so we can get out and explore all that Spain has to offer. One of our favorite times of the year is Summer in Spain , and here are the 26 best places we suggest you visit this summer!
Not sure if you need Visa for Spain then you check here.
If you are looking for options for Summer in Europe then you have to read our other post.
Best places to visit in Spain
1. Barcelona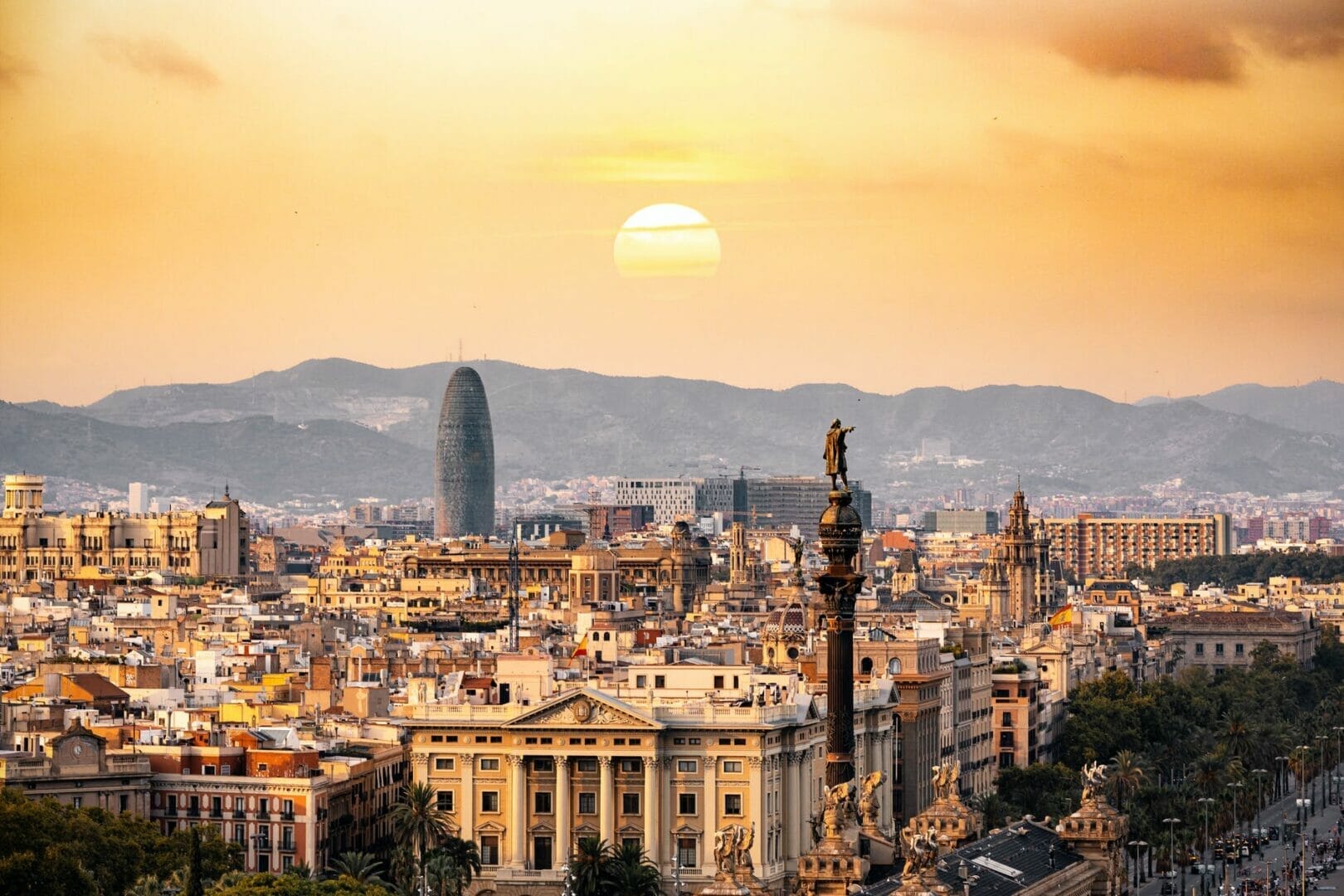 Barcelona in summer is quite a sight to behold. Catalonia's capital city is already one of the most popular tourist destinations in Europe, but there's something extra special about being in Barcelona when the sun is shining, the temperature's high and the beach bars are brimming with sangria. It is also the best places to visit in Spain for first-timers.
We've picked out some of our favourite things to do in Barcelona during the summer months, from visiting one of Spain's best beaches to discovering the city at night on a Segway tour.
Explore the Barcelono with the Barcelona Pass which gives you access to all the below thing
Wondering from where you can buy the Barcelona Pass the here is the comparison for the same
If you sceptical whether you should buy Barcelona Pass or not then you can read our Barcelona Pass Review which will help you decide whether the Barcelona Pass is worth your money or not.
Awesome things to do in Barcelona Spain in Summer
If you are planning your trip to Barcelono then you should check our Barcelona Travel Guide.
---
Ads Starting
Post Continues
---
2. Madrid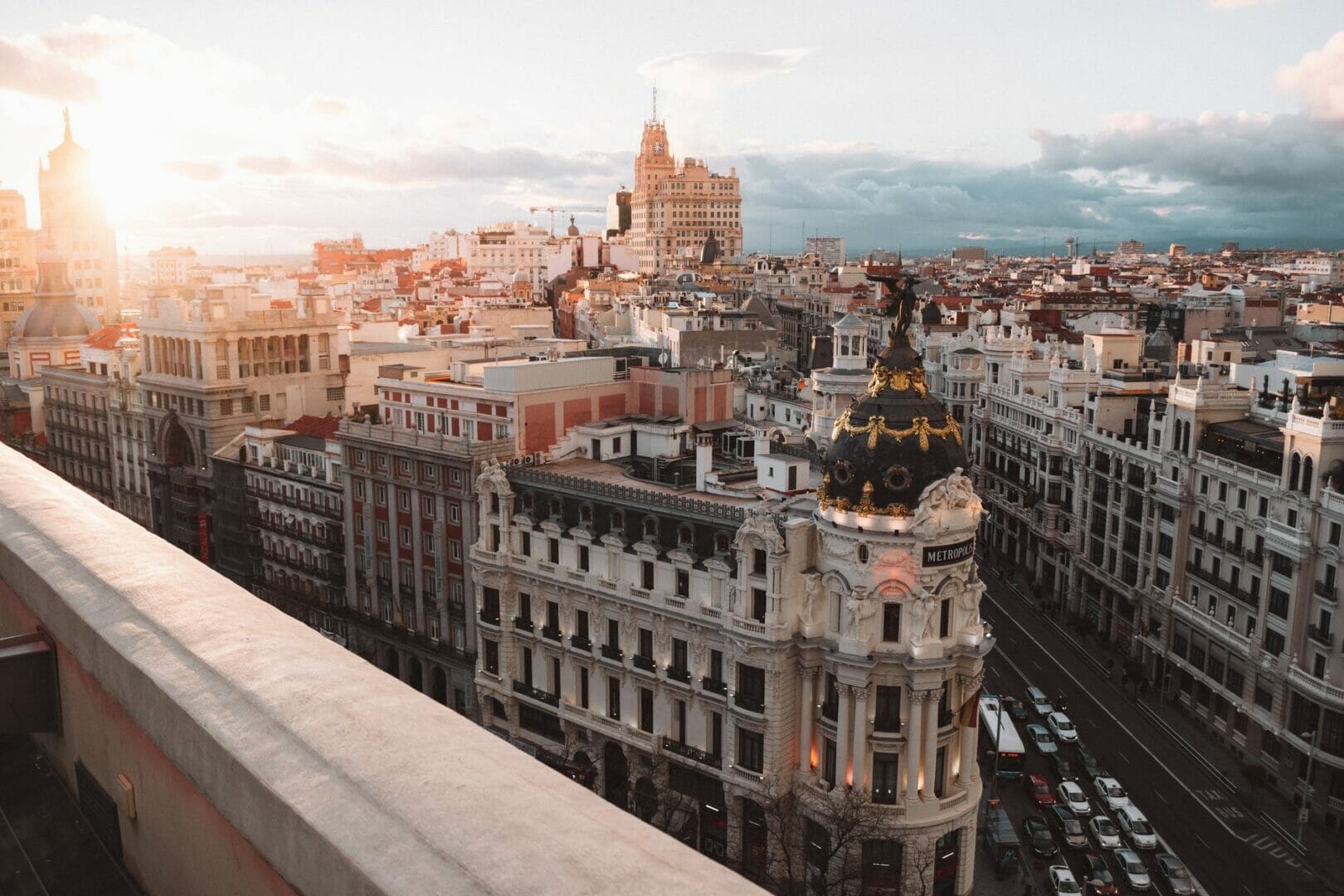 Madrid is a great city to visit any time of the year. But, like many European destinations, it's especially magical during the summer months so it does make sense to include in the list of Best Places to visit in Spain in Summer.
The main reason to visit Madrid in summer is that the weather is absolutely perfect. The days are long, sunny and hot, but with a cool breeze that makes it feel bearable. It's not humid, which can make some other cities unpleasant during the summer months.
Madrid's nightlife is legendary and it's something truly special to experience this city when the sun goes down and the temperatures drop. There are so many bars and clubs open until the early hours of the morning that you're spoiled for choice. Whether you're looking for a place to enjoy a beer or a pitcher of sangria with friends or somewhere to dance until dawn, Madrid's got it all.
During the day, you'll want to be outside exploring the city's beautiful parks, squares and gardens. The streets come alive in summer with people soaking up the sun wherever they can find shade from the heat. There are endless things to do in Madrid during summer: explore hidden alleys, shop for souvenirs, try delicious tapas and enjoy an ice cream in Plaza Mayor or Plaza de la Paja.
Awesome things to do in Madrid Spain in Summer
Recommended Read – Top Things to do in Madrid Spain
---
Ads Starting
Post Continues
---
3. Valencia
Summer in Valencia has long been a season of cultural, culinary and sporting celebrations. A time to sit out in the cafés, stroll along the beach and catch some rays.
But as the summer temperatures hit 35°C, it's also a time for locals to get out of town.
So if you're looking for a quieter holiday experience and still want to enjoy the Mediterranean sun, choose late August or September for your holiday in Valencia.
The beaches are still open and there's even more on offer from the local arts and culture scene. The city is full of events, exhibitions and activities that bring Valencians back into town before the autumnal winds of October blow them away again.
You can also checkout the Valencia Tourist Card to make your life easier for travelling for free on the public transport and getting discounts on couple of attractions. You can also check out here
If you are in doubt whether Valencia Tourist Card is worth the money or not then you read or review post Valencia Pass Review.
Things to do in Valencia Spain in Summer
Recommended Read – Best Things to do in Valencia Spain
4. Seville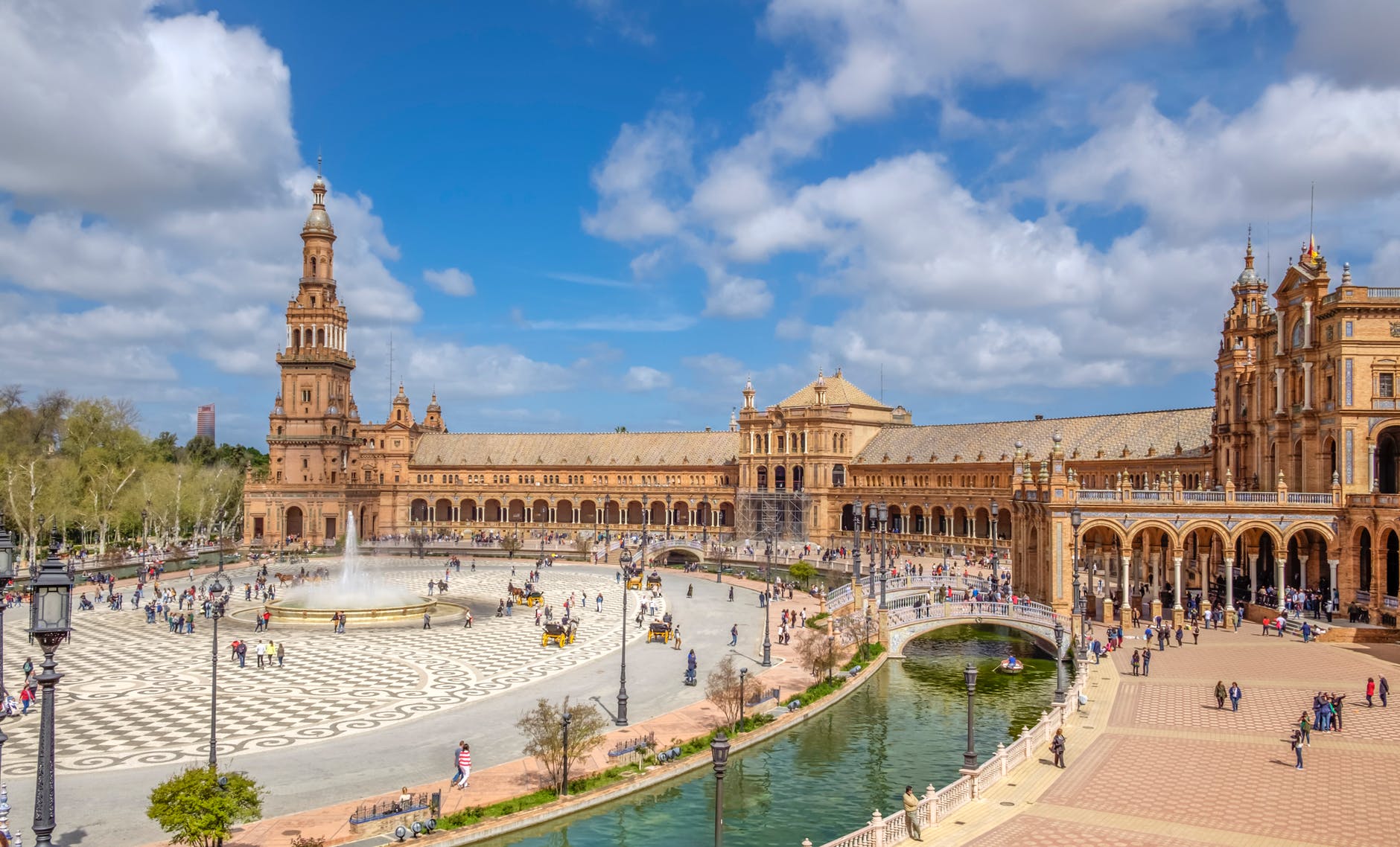 Seville is a place where you can improve your Spanish, walk in the footsteps of Christopher Columbus, and enjoy flamenco dancing.
It's a popular destination for tourists thanks to its vibrant culture and beautiful architecture. It has a warm climate most of the year round, with some very hot temperatures in July and August.
This makes it a great summer destination.
There are plenty of things to do here in Seville during the summer months. You could easily spend your time visiting all the attractions, but there's also lots of fun stuff to do outdoors.
Here are some of my favorite things to do in Summertime in Seville:
---
Ads Starting
Post Continues
---
5. Granada
Granada is a great place to visit all year round, but it is especially beautiful in the summer months. It's the best time of year to enjoy the city's incredible history, art, food and culture. Whether you are planning a trip or simply dreaming about one, here is everything you need to know about visiting Granada in the summer.
It may be hot, but that doesn't mean that you have to stay inside. Here are a few tips for staying cool while enjoying all that Granada has to offer:
Get out early: If you're going to be sightseeing, plan on getting out early so that you can get the most out of your day without getting overheated. That way, you will still have the whole afternoon to relax or do some shopping, or whatever else strikes your fancy.
Plan your route: In Granada it is pretty much impossible to walk more than a block without stumbling upon something interesting. Try not to wander aimlessly as this can cause you to get lost and tire yourself out easily (not to mention take up a lot of time). After all, with so much to see and do in Granada, who wants to waste time?
Want to read more about Top Things to do in Granada Spain then check our in detail post about the same.
6. Ibiza City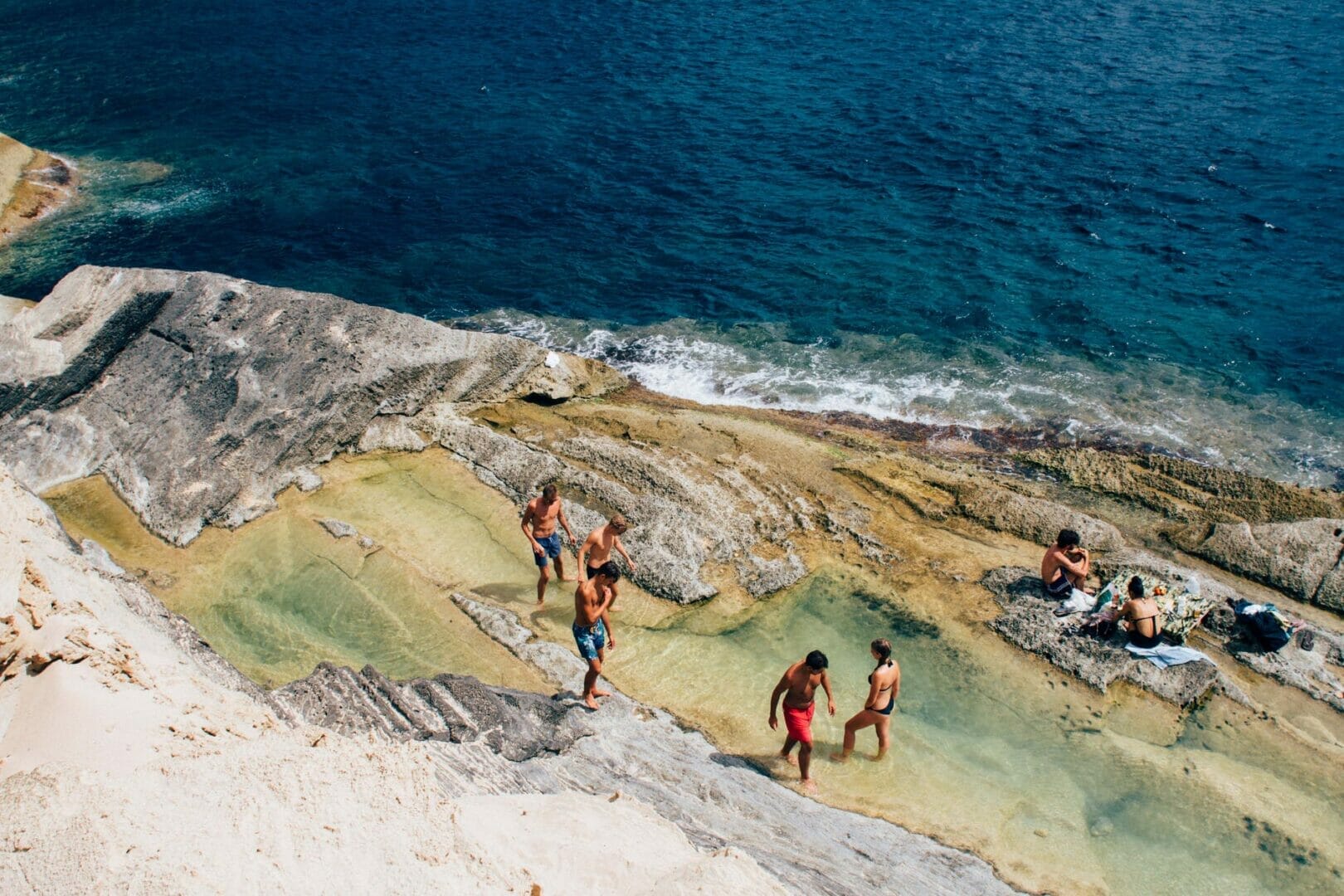 Ibiza City in summer is a great place to visit. It's full of life, excitement, and beautiful beaches. But what if you don't want to go to the beach? What are some other things you can do in Ibiza City? Here are some ideas:
Visit the Old Town. The old town is a great place to visit, especially if you like history. There are many old buildings and churches to see, and it's not too crowded or busy. It's also a good place to get away from the crowds at the beach.
Take a boat trip. You can take a boat trip around the island or out to Formentera, which is another island close by. This is a great way to see some of the smaller beaches and coves around Ibiza, as well as some of the other islands nearby.
Go shopping. The main street in Ibiza has lots of shops for you to buy souvenirs or anything else you might need for your vacation. The prices aren't too bad either!
Go sightseeing on foot or by car or scooter. If you don't want to rent a car, there are plenty of places that offer bike rentals so you can
---
Ads Starting
Post Continues
---
7. Bilbao
Bilbao, the old port in Biscay which is located in the north of Spain is a place where you can find everything. The city has a huge variety of restaurants, bars and clubs.
You can enjoy nightlife with your family as well as friends. The people of Bilbao are friendly; they welcome the tourists very warmly.
You will get to know about the culture and traditions of this place by visiting monuments, museums and artistic places.
Bilbao offers you different mediums to explore this beautiful place. You can take a walk around or rent a car or even go for a bike ride if you want to explore it by your own.
If you wish to have an adventurous time then you can plan activities like hiking, mountain biking etc.
8. Mallorca (Majorca)
Mallorca is the largest of Spain's Balearic Islands, in the Mediterranean Sea. It's known for beach resorts, sheltered coves, limestone mountains and Roman and Moorish remains. Capital Palma has a hilltop cathedral, a palace and Gothic quarter La Seu. The Arab Baths, dating to the Moorish period, are ornately tiled. Serra de Tramuntana is a mountain range that runs along the island's northwest coast and includes hiking trails.

Tourists flock here each summer in search of sun, sand and sea. And they're spoiled for choice with Mallorca's beaches ranging from postcard-perfect sandy coves to action-packed resorts with water sports on offer such as windsurfing, sailing and diving. As a tourist, you should click photos from your lovely trip to Mallorca and use a picture slideshow maker to turn them into a memorable post for your social media accounts.
The island's hilly interior offers a different experience all together. Away from the tourist-packed coastal towns are sleepy villages where locals continue about their everyday lives as they have done for centuries.
Mallorca (Majorca) is one of the most popular holiday destinations in Europe and it's easy to see why. This beautiful Spanish island has got it all: stunning beaches, a rich cultural heritage
9. Málaga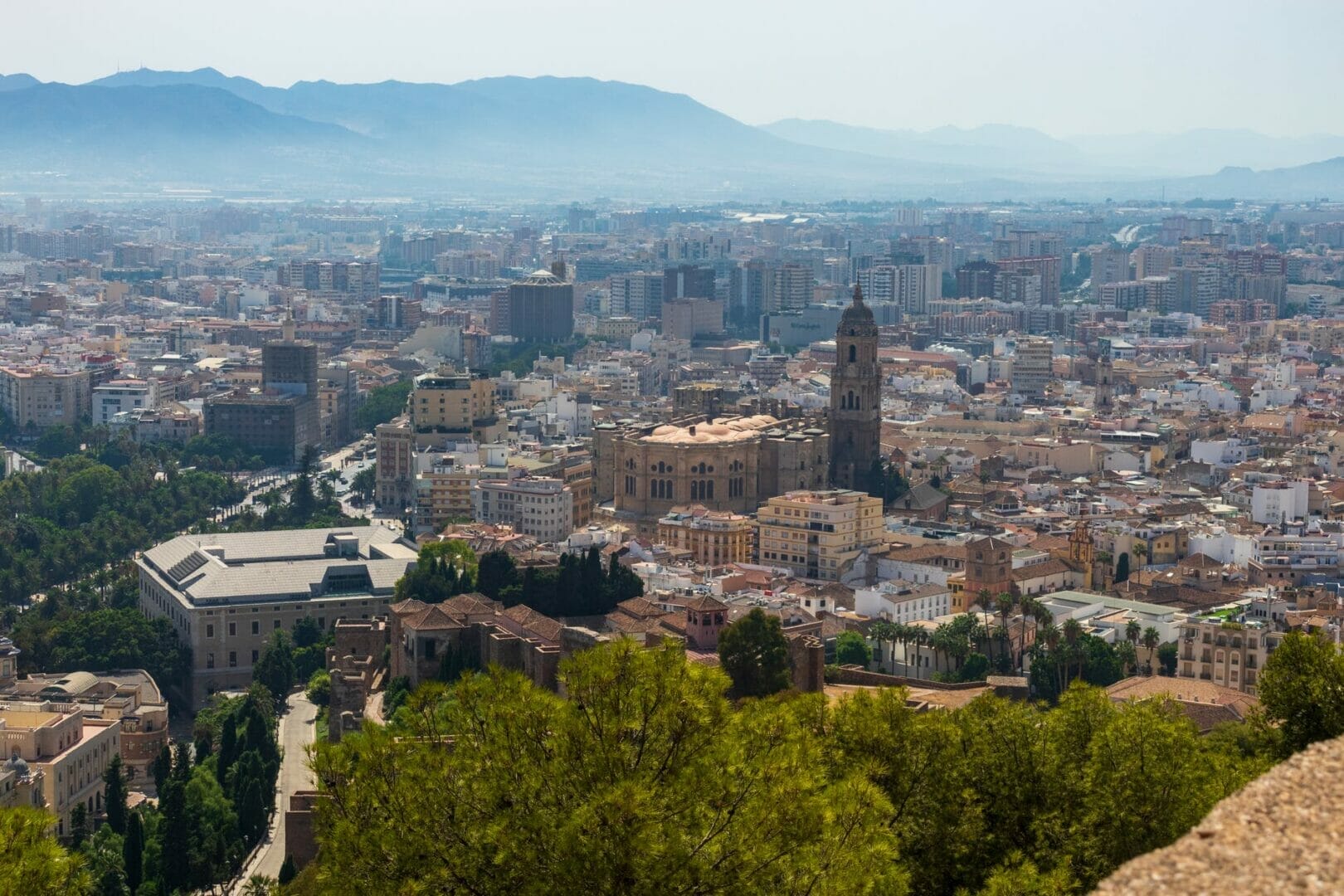 Málaga is a city on Spain's Costa del Sol, famed for its high-rise hotels and resorts jutting up from yellow-sand beaches. The city's midsize Picasso Museum is dedicated to the artist's work, including his early sketches. Nearby, the restored Moorish Alcazaba citadel and ruins of a Roman theater sit above Málaga's old quarter, filled with Renaissance churches and baroque buildings.
in summer it's hot and you can enjoy the beaches and water sports here
10. San Sebastián
San Sebastián is a beautiful city on the Bay of Biscay. Visiting San Sebastián in summer is a very popular and good thing I must say. It is also called Donostia in Basque, but nobody uses this name except for official purposes.
San Sebastian has been voted as the best European city to visit several times, and it has not disappointed me! It has a beautiful, long beach that is great for relaxing in the sun or surfing. The old town, Parte Vieja, is a nice area with plenty of bars and restaurants. The food in San Sebastián is world-famous, with many Michelin-star restaurants. And if you're on a budget, there are some interesting pintxo bars where you can try some of the best food at low prices.
---
Ads Starting
Post Continues
---
11. Córdoba
Córdoba is a city in Andalusia, southern Spain, and the capital of the province of Córdoba. It was a Roman settlement, taken over by the Visigoths, then conquered by the Umayyad Caliphate in the eighth century to become the capital of al-Andalus.
Córdoba consists of an old walled region surrounded by modern development. The historical center retains its narrow winding streets and low-rise traditional architecture. Its historic site includes the former Great Mosque which was converted into a cathedral after the Reconquista and has since been expanded with Gothic and Renaissance elements.
Also nearby is an archaeological museum with remains from the ancient Roman city of Córdoba as well as from other periods of its history. In addition to these attractions, there are many churches and medieval gates to explore.
Córdoba is home to many festivals throughout the year, including official holiday celebrations, religious festivals, carnivals and other events featuring music, art, theatre and dance.
12. Salamanca
Salamanca is a city in western Spain that is the capital of the Province of Salamanca in the community of Castile and León. The city lies on several hills by the Tormes River. Its old town is one of the most prestigious university cities in Spain.
Salamanca attracts thousands of international students, generating a diverse environment. It is situated approximately 200 kilometres (120 miles) west of the Spanish capital Madrid and 80 km (50 miles) east of the Portuguese border. With its 30,000 students, the university is, together with tourism, a primary source of income in Salamanca.
Due to its long history, this region possesses important cultural wealth which was added to the UNESCO World Heritage List under the designation Historic Centre of Salamanca in 1988
What to see and do in Salamanca:
Massive cathedral and clerestory
University buildings
Colourful Plaza Mayor square
13. Toledo (Spain)
Toledo is an old and beautiful city that attracts tourists all year round. The most popular time to visit is summer, when temperatures are warm and skies are clear. The city's many attractions include its ancient architecture and rich history. The best way to get around Toledo is by walking because many of the narrow streets are off limits to cars.
What To See & Do
Cathedral
Toledo Cathedral is a UNESCO World Heritage Site and one of the most popular attractions in the city. It was built on the site of a mosque between 1227 and 1493. Inside the Gothic building you will find Renaissance, Baroque and Moorish elements. The cathedral also contains many paintings by famous artists including El Greco, Velázquez and Goya.
Alcazar of Toledo
Alcazar of Toledo sits on a high hill overlooking the city center and River Tagus. In the past it has served as a Roman palace, a Moorish fortress, a royal palace, a military academy and a prison (for Francisco Franco).
Ferry across River Tagus
Take a short ferry ride across River Tagus for great views of the city skyline.
---
Ads Starting
Post Continues
---
14. Santiago de Compostela
The cathedral of Santiago de Compostela is one of the most popular pilgrimage destinations on the planet. But even if you're not a spiritual person, a visit to this ancient city in Spain's Galicia region is a must – as long as you are ready for crowds.
While summer is peak season, it's also when the historic city comes alive with festivals, concerts and other events.
Here are five things to do in Santiago de Compostela in summer:
1. Visit the cathedral
2. Explore the narrow streets of Old Town
3. Taste the local food and wine
4. Take part in a festival or concert
5. Hike through Galicia
Want to read more about Things to do in Santioge De Compostella then check our main guide which covers in details about all the major attraction of the city.
15. Tordesillas
The Tordesillas is a lively town situated in the province of Valladolid in the Autonomous Region of Castile and Leon. The city lies on the river Duero and is located in a fertile valley.
The city was founded in 1170 by Alfonso VIII, who called it Villa Nueva de la Carcereros, or New Town of the Prisoners.
Tordesillas became an important economic center and a commercial crossroads between Portugal and the rest of Europe.
So, what to see here? The main attraction of Tordesillas is Casa-Museo de la Consejeria de Cultura, which was once the house of Antonio Felipe Camargo, one of the most important painters of Spain in the nineteenth century. Here you can admire some paintings by Camargo himself, as well as works by Goya, El Greco, Ribera and others. In addition, there are also many interesting expositions that vary regularly.
Another interesting museum is Museo de Arte Sacro where you can see an extensive collection of religious art from around the country.
To visit: Casa-Museo de la Consejeria de Cultura; Museo de Arte Sacro
16. Leon
Leon, which is a city in Spain is a very beautiful destination to spend your summer. You can do lots of things like exploring the city, watching the bullfighting events, and you can visit the museums as well. There are lots of other things that you can do in Leon. You can also enjoy the street walk of Leon.
The churches of Leon are also very famous and beautiful. Roman Catholic Church is one of them and it has a very beautiful architecture. The roof of Roman Catholic Church has been made of wood and it is still in good condition. There are lots of statues which are made up of different materials like stone, bronze, and plaster which you will find inside this church.
There are many other churches which you can visit here like Iglesia de San Isidoro, and the Santa Maria del Camino which both has their own significance. There are many parks as well where you can enjoy spending your time like Parque de la Dehesa del Prado where they have a museum where they have all types of sculptures made by some famous artists. There are many other parks as well as gardens which you will love to visit here because they have beautiful fountains and sculptures as well as lush green grassy patches everywhere for sure.
17. Segovia
Segovia is one of Spain's best kept secrets. The historic center of the city is a UNESCO World Heritage Site and it's famous for its spectacular 2,000 year old Roman aqueduct (which may be the most amazing thing I've seen in Spain so far).
The first time I visited Segovia was in the winter, when there were hardly any tourists. I spent three days walking around the city and exploring all the nooks and crannies. A few months later, I returned to Segovia with my friend Carmen and this time we had a blast eating roast suckling pig at the famous restaurant Mesón de Cándido. There are so many things to do in this beautiful town that it's impossible to describe them all in just one article!
For a small introduction about what you can expect from your visit to Segovia, read on!
18. Burgos
Burgos is a lively city, especially in the summer months. Its streets are crowded with people, who enjoy its lively nightlife as well as its cultural, musical and sporting activities. If you want to make the most of Burgos during the summer months, here is a list of some of the best things to do.
1. Enjoying an ice cream on Plaza Mayor
2. Going for a ride on the tourist train
3. Having lunch or dinner at the Burgos Beer Gardens
4. Visiting a museum
5. Listening to live music at Plaza de la Libertad
6. Seeing a film at the Filmoteca Municipal
7. Going on a river cruise on the Arlanzón River
19. Girona
Girona is the capital of the province of Girona and is part of the autonomous community of Catalonia. It is situated on a high mountain overlooking the Ter Valley, and has about 100,000 inhabitants. The city is home to many museums and other attractions, as well as some beautiful buildings.
History
The city was founded by the Romans under the name Gerunda in 77 BC. In 515, it was conquered by the Visigoths, who transformed it into a provincial capital. In 785, Charlemagne conquered Girona and made it one of the fourteen original counties of Catalonia. It was wrested temporarily from the Moors in 1058. Between 1089 and 1272 it was one of the most important Jewish centers in Europe. It was conquered by James I at the beginning of his campaign to reconquer Spain from the Moors, in 1285.
What to see
Frommer's guide to Girona recommends that you first visit La Rambla de la Llibertat (Liberty Avenue), and more specifically Placa de la Independencia (Independence Square). A good place to begin your tour is Placa del Vi, which is surrounded by several historic buildings including Casa Maso (home
20. Ronda
Ronda is one of the most beautiful places in Andalucia, Spain. It is a city located in the province of Malaga, and it's only about 100km from the city of Malaga. It is built on a gorge above El Tajo, a deep canyon formed by the Guadalevin River. It's a perfect place for those who like to have fun and see all kinds of natural landscapes.
You can do many things in Ronda: you can visit its monuments, parks, museums or beaches. You can also go hiking or swimming in the pools. In the evening, you can enjoy music and dancing at nightclubs or restaurants. If you want to explore Spain, this is one of the best places to visit!
21. Cuenca
Cuenca is a city in central Spain, in the autonomous community of Castilla-La Mancha. It's known for its well-preserved medieval old town, with steep streets and a mix of Gothic, Renaissance and Mudéjar architecture. Cuenca's iconic 'hanging houses' are built into the cliffs above the Huecar River. The nearby Júcar and Huécar riversides are popular hiking spots.
Cuenca Festival – This festival is held on the third Sunday of May every year. There are parades, street performers, musical acts and fun things to do all day long.
The Weather – Cuenca has beautiful weather all year round with summer highs reaching around 95 degrees F (around 35 degrees C)
22. Salvaterra do Miño
Salvaterra do Miño is the capital of the municipality of Salvaterra de Miño in the province of Pontevedra, Galicia. It is located on the right bank of the Miño River, in a valley between mountains.
Salvaterra do Miño has a nice little old town with narrow alleys that lead to small squares. There are several restaurants and bars where you can enjoy typical Galician dishes and drinks.
There are also many churches, such as the Church of Santa María la Mayor (13th century), and the Convento de San Francisco (16th century).
23. Lugo
Summer is the best time to visit Lugo (Spain). There are many things you can do here: eating, resting, doing sport or walking in the countryside.
Here are some of the things you can do during July and August:
1) The city is small, so it doesn't take more than an hour to get from one place to another.
2) The weather is very warm and sunny, so it's pleasant to walk around.
3) There are several places where you can find food, drink and relax.
4) You can go for a swim at a farm on the river Corgo near Lugo town.
5) You can enjoy the great view of the nearby mountain from other places as well as from Lugo town itself.
24. Ourense
Ourense is a city in northwestern Spain, the capital of the province of the same name in Galicia. It is the second largest city in Galicia with a population of 106,886 (2008). Its metropolitan area has a population of 158,254 (2007) making it the second largest metropolitan area in Galicia.Ourense is known for its hot springs.
The Romans built an important bridge over the Minho and two nearby thermal springs were used from then on to treat skin diseases since before 74 BC, when Strabon referred to them as Aquae-Aurienses and made Ourense one of the first towns in Europe with thermal baths.
The climate is usually classified as oceanic (Cfb in the Köppen climate classification). The average annual temperature is 15 °C (59 °F). There are two well defined seasons: winter, from October to April; and summer, from May to September. Precipitation ranges from 900 mm (35.4 in) to 1,200 mm (47.2 in), more frequently falling throughout the year than in winter.
25. Béjar
Béjar is a historical city which has been declared as a historic-artistic site. It is also known as the capital of Las Batuecas. This beautiful city is located in the southwest of the province of Salamanca and it is surrounded by mountains. The Sierra de Béjar and La Covatilla make up its natural border.
The city has always been an important centre for wool trade and textile industry. Its economy is based on agriculture, cattle breeding, tourism and industry.
Béjar has an important cultural heritage with its monumental buildings, churches and convents. The most impressive building is the Ducal Palace which was built in 1570 by Duke Antonio de Bracamonte y Sotomayor. The palace was built around the Santa María la Mayor Church – Romanesque style – which dates back from 12th century.
Another important monument to visit is the San Antonio Church which was built in 18th century in Baroque style and where you can see two interesting paintings: "La Última Cena" (Last Supper) by Pacheco school and "El Silencio" (The Silence) by El Greco school.
Other interesting monuments are: Los Españoles Convent
26. Las Palmas
Las Palmas is a Spanish city located on the coast. There are numerous fun things to do in Las Palmas apart from the beaches and water sports.
Las Palmas is a Spanish city and is the ninth-largest city in Spain. It is located in the northeastern part of Gran Canaria Island about 150 kilometres from the Moroccan coast. The city was founded by Juan Rejon in the 15th century. The climate of the island is tropical as there are warm dry summers and warm winters.
Despite the tropical climate, the winter and summer months are equally popular. To experience the summer on the island, the best time to visit is between July and September. The rain occurs between late November to early January.
This beautiful historic city is famous for its food as much as it is famous for its history. There are good restaurants throughout the island. One can get a variety of good food such as fish, cheese, mojo, Pella de gofio etc. There are vegetarian and vegan restaurants available on the island.
Recommended Read – Things to do in Las Palmas
Spain is full of places to discover, so it's hard to know where to start! This list of some popular and some off-the-beaten-path locations will give you lots of options to kickstart your summer trip planning. I hope you like my list of Best Places to visit in Spain in summer.
We have also written a comprehensive guide about Renting a car in Spain and visiting the romantic destinations.
FAQ
When is Summer in Spain?
Summer in spain is from the month of June until September. The months of June, July, August and September are the hottest and driest. Daytime temperatures are usually over 30 degrees centigrade. In inland areas and in the south, temperatures may be over 20 degrees at night.
Get your Notion Travel Planner Template!
Embark on your next adventure with the Wanderlust Planner – Notion Travel Planner Template – Notion Travel Planner Template for 2023 (chasingwhereabouts.com), the ultimate Notion Travel Planner Template. Organize your wanderlust-fueled dreams and turn them into unforgettable journeys. Whether you're a seasoned globetrotter or a newbie explorer, this template has you covered.