Germany: a nation renowned for precision, efficiency, and a profound appreciation for tradition. Among the country's many treasures lies an unexpected gem, a thriving golf scene that effortlessly combines the beauty of diverse landscapes with the thrill of the sport. When thinking of golf in Europe, the UK, Spain, or Portugal might come to mind first. However, with over 700 golf courses sprawling across its regions, Germany is increasingly becoming a go-to destination for golf enthusiasts worldwide.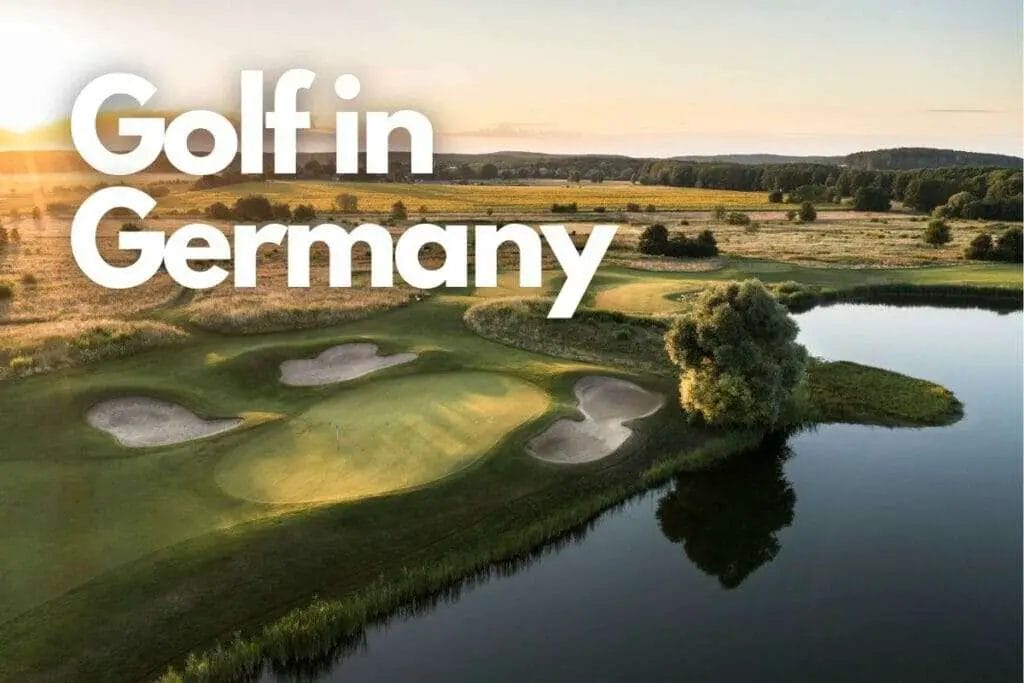 The German golf experience is characterized by meticulously maintained greens, emphasis on golf skill, varied designs to challenge players of all skill levels, and courses framed by breathtaking scenery—from the rugged coasts of the North to the romantic valleys of Bavaria. Coupled with Germany's rich historical backdrop, the golfing journey transcends the fairways, capturing a deeper essence of the nation's spirit.
The abundance and quality of golf clubs in Germany signify a rich history and development of the sport, while the distinctive process of obtaining a golf license speaks volumes about the German commitment to maintaining golf standards. Add to this a collection of highly ranked golf courses, seamlessly blending natural landscapes with challenging course designs, and the golf holiday in Germany becomes a captivating experience.
Whether you're planning a quick round of golf during your holiday, or mapping out a comprehensive golf tour across the nation, we invite you to explore this thorough guide to golf in Germany. Here, we'll delve into its history, discuss the licensing process, review the best golf courses, and share tips for a fulfilling golf travel experience.
History and Evolution of Golf in Germany
The history of golf in Germany is relatively young compared to the sport's birthplace, Scotland. However, what it lacks in antiquity, it compensates with an extraordinary growth trajectory. Germany's golfing journey began in the late 19th century, with Hamburg leading the charge as the heart of the golf scene. A noteworthy contribution to this early period was the establishment of the Hamburger Golf-Club Falkenstein e.V., still standing today as a beacon of the country's golf heritage.
However, the sport only gained notable momentum in the post-WWII era, especially from the 1970s onwards. This period witnessed a steady increase in the number of golfers and golf courses across the nation. Leading the German golf boom were players like Bernhard Langer, who brought international recognition to German golf through his successes in the 80s and 90s. In recent decades, players like Martin Kaymer have continued this legacy, firmly planting Germany on the global golf map.
Today, golf in Germany reflects both tradition and innovation, encapsulating the German ethos. The nation's golf clubs are not just places to play golf, but social hubs where the culture of the sport is deeply respected. Germany now hosts a range of golf tournaments, including the prestigious BMW International Open, attracting golfers and fans from around the world.
As the golf landscape evolves, Germany continues to develop golf facilities that offer both challenge and enjoyment to its players. The nation's golf courses now form a significant part of its sporting identity, proving that golf in Germany is far more than a game – it's an integral part of its cultural fabric.
Obtaining a Golf License in Germany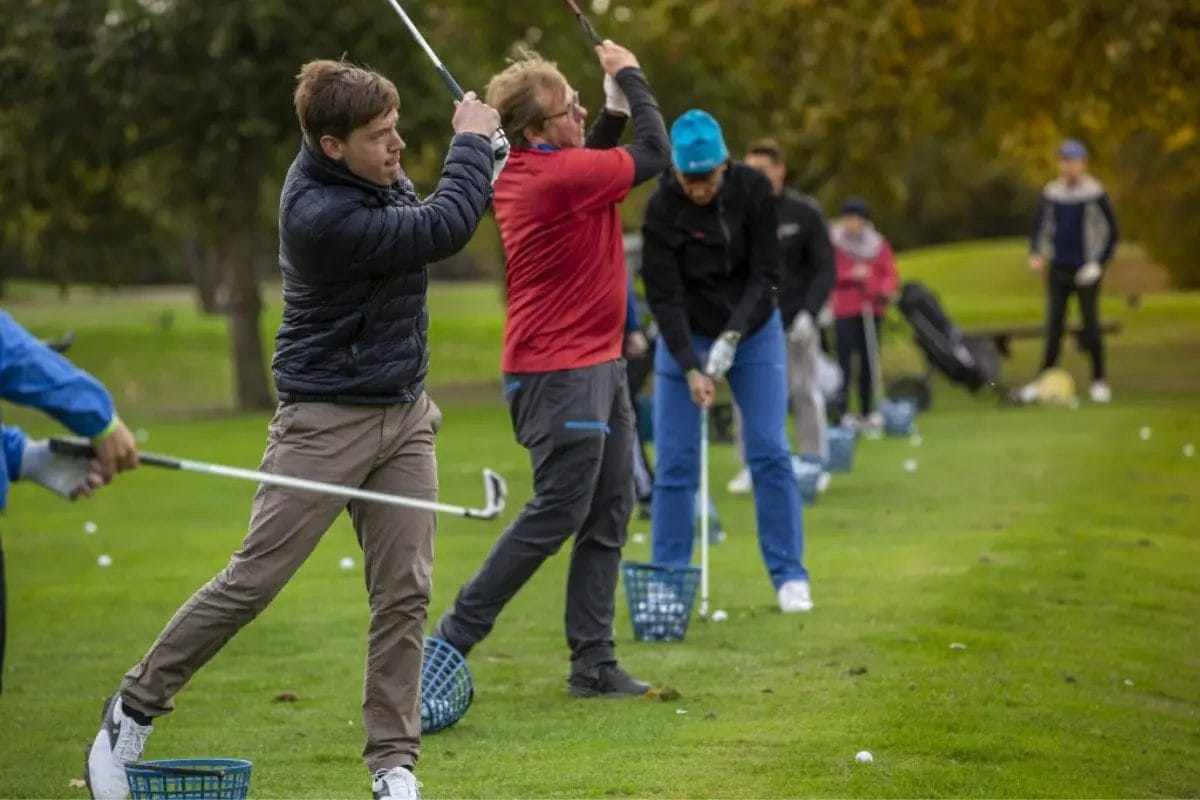 In Germany, the phrase "Platzreife" is synonymous with golf. It refers to the golf license or permit that a player needs to have before they can play independently on a golf course. This process is unique to Germany and a few other European countries and differs from the open access approach common in places like the United States or the United Kingdom. The Platzreife system exists to ensure that golfers are familiar with the basic rules and etiquette of the sport, preventing possible damage to the courses and ensuring the flow of the game is maintained for all players.
Understanding Platzreife
In German, "Platzreife" translates literally to "course maturity." This term refers to a standardized proficiency test that all prospective golfers must pass to obtain their golf license in Germany. Similar to a driver's license, it certifies that the holder possesses the necessary knowledge and skills to play on public golf courses.
The idea behind this system is to ensure that every golfer on a course understands the game's basic rules and etiquette. This approach helps maintain the quality of the courses, ensures safety, and facilitates smooth gameplay for everyone involved. Although this might seem restrictive to newcomers, it actually improves the overall golfing experience, maintaining Germany's reputation for having some of Europe's best-kept courses.
The Theory Test
The journey to obtain Platzreife starts with a theory test. This written examination checks the golfer's understanding of golf rules and etiquette. It covers various scenarios one might encounter on a golf course, from determining the "nearest point of relief" to understanding priority rules on the fairway.
As part of preparing for the theory test, many golf clubs offer courses that include both theory and practical sessions. These preparatory courses can range from intensive weekend seminars to more extensive multi-week programs, accommodating the varying schedules of aspiring golfers.
The Practical Test
Upon passing the theory test, the next step is the practical test. This part evaluates the golfer's basic playing skills and ability to put the theoretical knowledge into action. It typically includes demonstrating different shots, such as drives, approach shots, bunker shots, and putts, as well as playing a few holes successfully. This test is not about scoring a birdie or an eagle, but rather about showing an understanding of the game, safety, and etiquette.
Getting Your Certificate and Card
Once you've successfully passed both the theory and practical tests, you receive a certificate confirming your Platzreife. After this, you can apply for a golf license card, often through the golf club where you've taken your tests.
The card typically displays your name, club affiliation, and most importantly, your handicap. Initially, this starts at -54, but it can be improved by submitting scorecards from future rounds of golf. With the Platzreife process completed, you're now ready to explore and enjoy the diverse range of golf courses Germany has to offer.
Travel Tips for Golf in Germany
Planning a golf holiday in Germany requires some insider knowledge to make the most out of your experience. Apart from familiarizing yourself with the Platzreife system discussed earlier, understanding the best times to visit and being aware of the German golf culture and etiquette can greatly enhance your golfing experience in this beautiful country.
When to Visit for Golf
The golfing season in Germany traditionally starts in April and lasts until October. The best time to visit depends on the region, as Germany's climate can vary greatly. Generally, the summer months from June to August offer the most reliable weather conditions. However, golf courses can get quite busy during these peak months.
Spring and autumn provide a quieter experience on the courses and the opportunity to enjoy Germany's picturesque landscapes as the seasons change. While winters can be harsh, some courses in the milder western regions might still remain open, so a round of golf in December isn't entirely out of the question.
Golf Etiquette and Culture in Germany
Golf etiquette in Germany is similar to other places worldwide, with a strong emphasis on respect for the course and other players. Remember to repair divots, rake bunkers, and keep up with the pace of play. Dress codes vary by club, but smart casual golf attire is a safe bet.
The golf culture in Germany is quite inclusive, with clubs often hosting social events, encouraging interaction between members and visitors. German golfers value the social aspect of the sport as much as the game itself, so don't hesitate to join the "19th hole" for a chat after your round.
Finally, while the Platzreife is an essential requirement for German golfers, foreign players are often welcome to play without it, provided they have a handicap from their home club. It's always advisable to check the rules with the individual golf club in advance.
Top Golf Courses in Germany
Germany boasts an extensive range of stunning golf courses that cater to every golfer's preference. From the heathland courses in the north to the alpine challenges in the south, the country offers a diversity of golfing experiences that combine world-class course design, excellent facilities, and unique cultural and natural backdrops.
Club de Golf Budersand Sylt
Located on the island of Sylt in the North Sea, Club de Golf Budersand offers an exceptional golfing experience with its unique links-style course. This golf club provides golfers with an exciting challenge thanks to the coastal winds and the undulating landscape. After your round, the club's excellent amenities and the nearby Budersand Hotel make it an ideal golf destination.
St. Eurach Land and Golf Club
In southern Germany, the St. Eurach Land and Golf Club provides a fantastic alpine golfing experience. Designed by the famous golf architect Donald Harradine, the course provides both a technical challenge and breathtaking views of the Alps. It's one of the highest-rated golf clubs in Germany, thanks to its strategic layout, excellent condition, and the overall experience it offers.
Hamburger Falkenstein
The Hamburger Falkenstein is a must-visit destination for any golf enthusiast. This prestigious club, located near Hamburg, is known for its well-maintained heathland course that blends seamlessly with the surrounding forest. The course has hosted several German Opens, making it a significant location in German golf history.
Golf Club Gut Lärchenhof
Golf Club Gut Lärchenhof is home to a course designed by Jack Nicklaus, one of golf's legendary figures. Known for its strategic play and immaculate maintenance, the course has consistently been rated as one of the top golf destinations in Germany. The club has hosted multiple professional tournaments, including the BMW International Open, which further solidifies its reputation.
Berliner Golf Club Gatow
Berliner Golf Club Gatow provides a parkland golf experience right in the heart of Berlin. The 18-hole course offers a mix of open fairways and wooded areas, providing both a challenge and a pleasant playing experience. It's an ideal spot for golfers visiting Berlin who want to enjoy a round of golf amidst their city exploration.
Golf and Land Club Berlin-Wannsee
Another great Berlin golf destination is the Golf and Land Club Berlin-Wannsee. One of Germany's oldest golf clubs, Wannsee offers a well-maintained parkland course that is enjoyable for both high and low handicappers. The traditional clubhouse, professional shop, and welcoming atmosphere make this club a must-visit when golfing in Germany.
Combining Golf with Tourism in Germany
Playing golf in Germany offers more than just a sporting experience. The country's rich history, cultural heritage, and diverse culinary scene provide countless opportunities to transform your golf trip into a broader exploration of what Germany has to offer. Many golf courses and resorts are strategically located near major cities or scenic attractions, making it easy to immerse oneself in a unique cultural experience alongside golfing.
Top Golf Resorts
Germany's best golf courses often include excellent accommodation options that double as fantastic vacation spots. Resorts such as Budersand Hotel Golf & Spa on Sylt Island offer an all-inclusive experience with luxurious amenities, world-class golf, and breathtaking natural beauty. Similarly, Schloss Elmau in Bavaria combines a top-tier golf experience with a high-end wellness retreat, nestled amidst the majestic Bavarian Alps. These golf resorts offer the perfect balance between sport and relaxation, allowing you to fully enjoy your golf holiday in Germany.
Non-Golf Activities
Beyond the green, Germany has plenty to offer. Explore historic cities like Hamburg, Munich, or Berlin with their unique blend of traditional and modern architecture, world-class museums, and vibrant nightlife. For nature lovers, the Black Forest, the Baltic Sea, or the Romantic Road offer unforgettable sights. Germany is also home to excellent vineyards, with the Mosel and Rhine regions renowned for their outstanding white wines. German cuisine, from hearty Bavarian fare to modern fusion dishes in Berlin's trendy restaurants, offers something for every palate. These experiences, combined with golf, make for a well-rounded, memorable holiday in Germany.
Final Thoughts
Germany, with its stunning landscapes, rich history, and hospitable culture, is a remarkable golf destination that promises to deliver a memorable experience for any golfer. The country's golf courses are impressively diverse, from the links-style Budersand Sylt on an island in the North Sea to the tranquil parkland setting of Golf Club Gut Lärchenhof near Cologne. Each of these courses offers its unique set of challenges, ensuring a thrilling round of golf no matter where you choose to play.
It's not just the quality and variety of the golf courses that make Germany stand out, though. There's also the respect for tradition and the game's etiquette, evident in everything from the careful maintenance of the courses to the unique licensing system, Platzreife, which ensures a baseline level of skill and understanding among players.
Germany's geographic location in the heart of Europe also makes it an ideal starting point for a golf tour that encompasses other countries, such as nearby Switzerland. But there's so much to explore within Germany itself that you could easily spend an entire golf holiday within its borders. From the vibrant city life in Hamburg and Berlin to the scenic beauty of regions like Falkenstein, there's a new experience waiting after every 18 holes.
But the real charm of golfing in Germany lies in the smaller details that you'll only discover once you're here – the friendly welcome at a local golf club, the above-average amenities, the hearty cuisine waiting for you after a long day on the course, and the thrill of teeing off under the crisp European sky. If you've not yet experienced golf in Germany, it's high time you do. We're certain that once you've played here, you'll be eager to share your experiences and return for another round. It's time to pack your clubs, book your travel, and prepare yourself for a golf holiday in Germany – an excellent destination that offers much more than just a fantastic round of golf.
Frequently Asked Questions (FAQ)
What are the best golf courses in Germany?
Some of the best golf courses in Germany include Golf Club Gut Lärchenhof, Golf Club St. Leon-Rot, Golf Club München Eichenried, and Golf Club Hamburger Falkenstein. These golf courses offer top-notch facilities, picturesque landscapes, and varying levels of challenge for golfers of all skill levels.
What type of golf courses can I expect at German golf resorts?
Golf courses in Germany include a wide variety of terrains and layouts, such as parkland, heathland, and links courses. From traditional parkland settings inspired by architect Harry Colt to modern designs along the coast, you will find impressive courses that cater to golfers of all skill levels.
How can I find the best golf holiday package deals in Germany?
To find the best golf holiday package deals in Germany, consider browsing various golf courses' websites for special offers and discounts, as well as comparing pricing and services on third-party booking platforms. To save even more money, consider traveling during the off-peak season or booking golf packages that include accommodation and other amenities.
What is the average green fee at German golf courses?
Green fees at German golf courses can vary greatly depending on the course's location, quality, and the time of year. On average, expect to pay between €50 and €100 for a round of golf. However, some top-rated courses may charge higher fees, while others may offer discounted rates during off-peak seasons or for booking multiple rounds.
Are golf courses in Germany well-maintained?
Yes, German golf courses are generally well-maintained with accurate and timely updates on course conditions and improvements. Golf clubs in Germany, especially the top-rated ones, invest considerable time and resources to keep their courses in prime condition, providing a satisfying golfing experience for all players.
What are golf course rankings in Germany based on?
Golf course rankings in Germany are based on several factors, such as course layout, design, difficulty level, maintenance, and overall golfing experience. Golfers and golf course critics provide ratings and reviews on various websites to help determine the best courses in the country.
Can I book tee times online for German golf courses?
Yes, many German golf courses offer online reservation systems on their websites or through third-party booking platforms. Booking tee times in advance is recommended, especially during peak seasons and holidays in Germany, to secure your preferred slots and avoid disappointment.
What is the E.V. (eingetragener Verein) affiliation of German golf clubs?
The E.V. (eingetragener Verein) affiliation is a registration status for non-profit associations in Germany, including many golf clubs. This status ensures that the golf clubs operate and promote the sport within the framework of German law and adhere to certain financial and administrative regulations.
Are there any region-specific golfing styles or traditions in Germany?
Germany has a rich golfing history, and while there may be some regional differences in course design, the core principles of the sport remain consistent across the country. Golfing traditions in Germany are typically influenced by broader European and global golf trends rather than region-specific traditions.
How does the golf experience in Germany compare to other European countries?
Germany offers a solid golf experience with a wide variety of courses, terrains, and playing conditions that cater to golfers of all skill levels. While the country may not have as many world-famous courses as its neighbours, like the United Kingdom or Spain, Germany boasts an impressive selection of high-quality courses and a friendly, welcoming golfing community that will surely impress golfers from around the world.