In this post we will be sharing the top Instagrammable Places in Paris which will give you some nice backdrop for your next picture.
Paris is the most visited city in the world. The city is famous for its breathtaking architecture, delicious food, and incredible art. The city is also a fashion capital and offers a variety of shops that sell clothing, jewelry, shoes, and accessories from all over the world.
In this article we have selected 10 locations in Paris that are perfect for taking selfies. However there are many more locations that will look just as good if you're new to Paris or you want to explore new spots on your next visit. For that we have written a seperate post 18 Awesome Things to do in Paris that you can't miss.
The city of Paris is considered the most romantic city in the world and there are many reasons for this. The scenery itself is to die for, with its gorgeous monuments and charming streets. But what if we add Instagrammable locations to the mix? These landmarks, museums, and parks will make you fall even more in love with Paris!
---
Ads Starting
Post Continues
---
Instagrammable Places in Paris
Eiffel Tower (#worldsbestviews)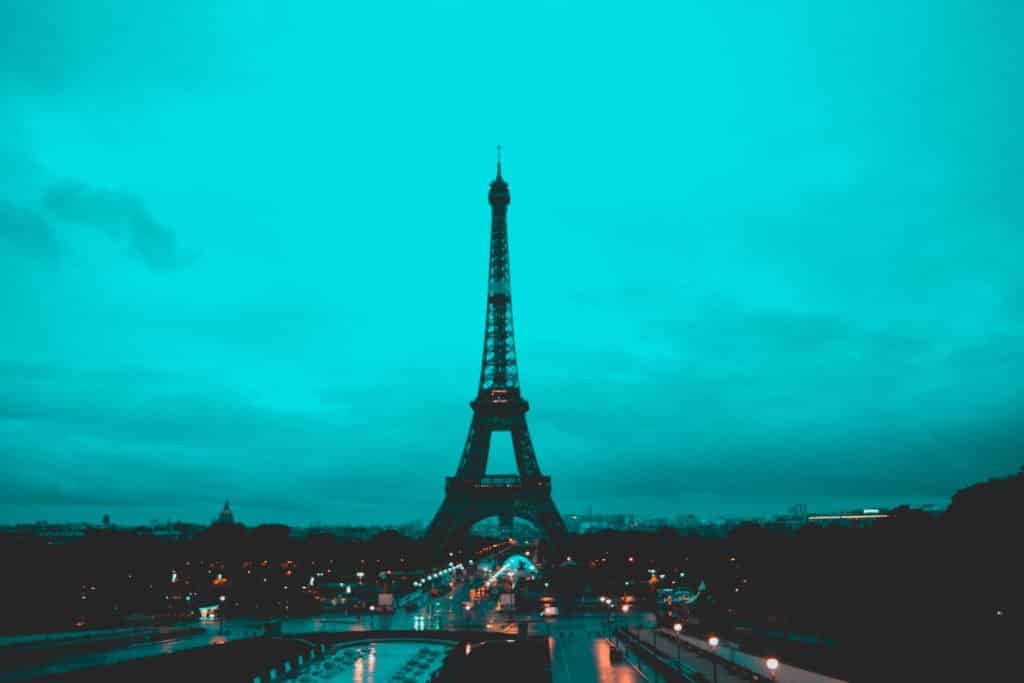 That goes without saying that Eiffel Tower is one thing which we crave for when visiting to Paris and we really love to get this picture around Eiffel Tower keeping that as a backdrop.
The Eiffel Tower with its signature Aiguille du Midi is one of the most recognizable landmarks in the world.
This tower was built for the 1889 World's Fair, in Paris, France. It was built in less than two years by Gustav Eiffel, who also designed it.
It's over 300 meters tall and has 6 levels below ground and 3 above. The top has an observation deck that can hold up to five thousand people at a time. It's open every day except Christmas Day and New Year's Day
In this post you may also find details around top locations from where you can get a perfect click keeping Eiffel Tower as a backdrop.
Notre Dam Cathedral
It is the heart of Paris, not just for religious reasons, but because it is an architectural marvel.
The cathedral was designed in the Gothic style to symbolize Christianity's victory over death. It took almost 200 years to build and involved many changes made by the builders.
Sacre Coeur Basilica (#theparisview)
Sacre Coeur Basilica is a Roman Catholic church located on the Butte Montmartre in Paris' 18th arrondissement.
In the late 19th century, France was experiencing a phenomenon called "le plus beau dix-neuvieme siècle du monde", meaning that there had been a strong shift in French culture from an emphasis on rationality to an emphasis on emotion.
The church of Sacre Coeur was built as a response to this shift and the people of France began to invest their emotions into it. The church became a symbol for French patriotism because of its role in World War I and II, as well as one for Catholicism following its construction.
---
Ads Starting
Post Continues
---
Arc de Triumphe (#parisfrancepics 🇫🇷 )
Arc de Triomphe is a monument in Paris, France. It's a very famous landmark and has been featured in many movies.
Arc de Triomphe is one of the most important monuments in Paris. It was built as a Tomb of Napoleon and as such commemorates his victories.
The Louvre Museum (#louvremuseum)
The Louvre Museum is a building in Paris, France. It contains a museum which has a range of ancient and modern art including paintings, sculptures and more.
It was originally a royal palace built in the 12th century under Philip II. It was turned into a museum when the French revolution happened in 1793.
It is now one of the leading tourist attractions in Paris to visit with millions of people visiting every year.
The building is located on the banks of the Seine river which provides it with natural light from various angles when its doors are open.
The Louvre houses over 3500 paintings from artists such as Rembrandt, Van Gogh and Monet among others.
Jardin du Luxembourg Gardens
One of the most famous French gardens in Paris, Jardin du Luxembourg is a fantastic place to spend a day. The garden is located in an expensive district of Paris known as the 6th arrondissement and it stretches over a large area. The garden was initially built in 1624 and then modified by Marie de Medici. It was closed off to the public during the French Revolution but it reopened after 1802 when Napoleon returned from exile on Elba.
Champs Elysees Avenue
The Champs Elysees is a famous street in France. It was first built as a broad, tree-lined avenue by Louis XV in the 18th century. The Champs Elysees is one of the most famous avenues in the world and is one of the most expensive shopping areas, with some of the world's best known luxury brands.
The street is named after Élysée Palace, which was built at one end of it. The palace replaced an old royal hunting lodge and was where King Louis XVI and his queen Marie Antoinette lived for about 15 years before they were forced to flee France during the French Revolution.
Montmartre Hill
The Montmartre Hill is the highest point in the city of Paris, France. This hill provides an amazing view of the city, with its most famous attraction being Sacré Cœur Basilica at the summit. Montmartre Hill is home to many famous landmarks and tourist attractions.
---
Ads Starting
Post Continues
---
Place de la Concorde
This section of the Seine River in Paris is considered one of the most famous places in France.
It is also called the Place de la Concorde because it was where King Louis XVIII met Emperor Napoleon I on April 16, 1814.
The Emperor had returned to France after being exiled for 10 years, and they agreed to end hostilities between their two countries.
People have been gathering here ever since to celebrate events in French history.
Arc De Triumphe Du Carousel

Situated just opposite to The Louvre museum this is yet another masterpiece to get your perfect picture for Instagram in Paris.
Trocadero
The Trocadéro is a public park in Paris. It is situated on the Right Bank of the River Seine, just northeast of the Eiffel Tower and west of the Musée d'Orsay.
If you want a perfect picture keeping Eiffel Tower as a backdrop then this is the spot where you want to me on your next trip to Paris.
Bir Hakeim Bridge
Just save this location if you want a perfect Instagram picture keeping Eiffel Tower as a backdrop. The strucutre of the bridge gives a nice border to your picture rest it is your creativity.
Palais Royal
During fashion week, the 17th-century arcades and iconic striped columns have become a blogger favorite, so swing by to see what all the excitement is about! Many visitors to Paris stroll right past the Palais Royal, which is only a short distance from the Louvre.
That was our list for the top Instagrammable location in Paris, If you have any suggestion then do not miss to share those places with us as well.
If you are travelling to Paris then here are some of our more post around Paris –

Get your Notion Travel Planner Template!
Embark on your next adventure with the Wanderlust Planner – Notion Travel Planner Template – Notion Travel Planner Template for 2023 (chasingwhereabouts.com), the ultimate Notion Travel Planner Template. Organize your wanderlust-fueled dreams and turn them into unforgettable journeys. Whether you're a seasoned globetrotter or a newbie explorer, this template has you covered.