How to start a travel Blog in 2022
Still waiting to start your blogging journey then this post will get your started with everything on minimum expense.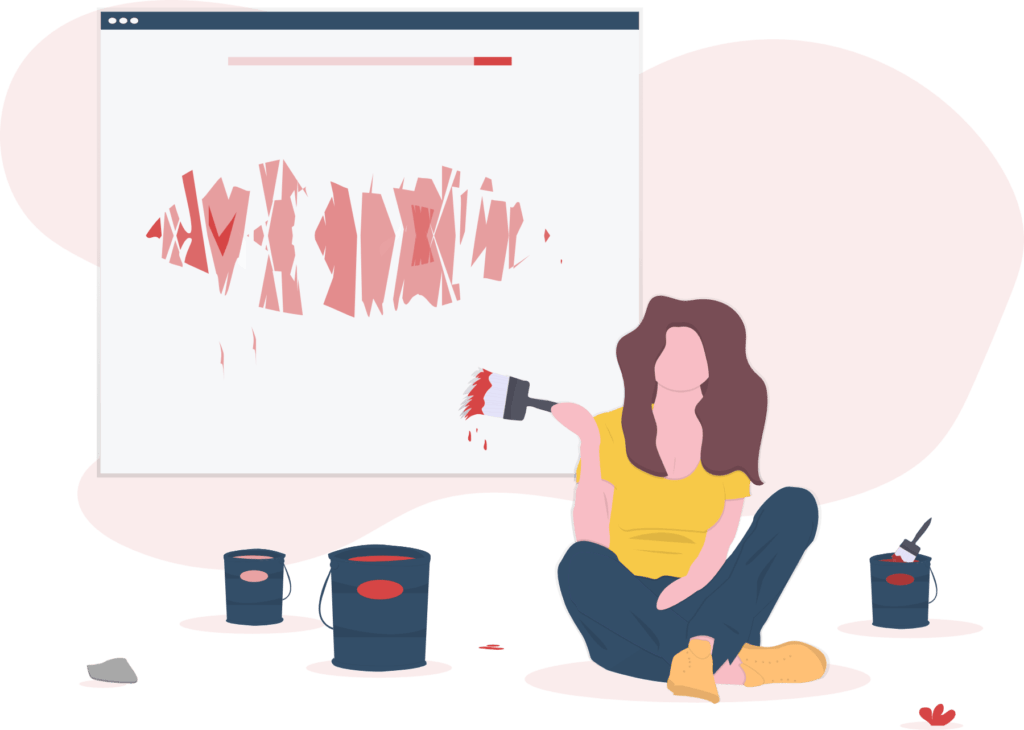 ---
Ads Starting
Post Continues
---
Heads up – Our post may contain affiliate links! If you buy something from one of those links you won't pay a penny more, but we will get a small commission, which helps keep the lights on. Thanks!
Starting a travel blog is something which I always wanted and here I am. Follow this step by step guide if you want to start your own travel blog.
It's tough to start your travel blog when you have a daily job but It is not impossible. Since I wasn't confident enough to leave my daily job and start this journey. I felt more secure in managing both.
Starting this travel blog has given me the freedom to express my thoughts. To share my travel
stories with you and yes, of course, the tips and tricks to plan your journey
up ahead.
Chasing whereabouts is my baby project with big dreams.
As the name suggests this website is about travel experiences of a young traveller who managed to chase their travelling dreams along with their full-time jobs. Our travel stories are in the form of blogs and video blogs highlighting the best discount available on flights, places where we stay, how to commute, free mobile applications to use in that location, cheap deals on attractions, gears we use, packing tips (Travel Planning Kit) and best spots for photography.
Our trips and itinerary are for a mid-range traveller who can save maximum on their next trip for their long or short weekend escape. Chasing whereabouts is about exploring the places around the world seeking adventure in travel and having fun exploring the new places on the earth.
We do believe that sharing our travel stories, tips and tricks for the travel is going to help people to plan their trip well in advance and not repeat the same mistake which we did during our travel.
---
Ads Starting
Post Continues
---
How to Start a Successful travel Blog?
Well, there is nothing like a successful travel blogger from the start. So you have to first dedicate time and effort in order to cash in the opportunities. Being a travel blogger is more like a journey and it is going to take time and effort from your side so don't slack on that.
Pick a Name for your Blog
The toughest of all the thing is finding a name for your blog. If you are planning to build a brand for yourself. You have to stick with a single name. So picking a perfect name from the start is the easiest way to reduce your pain for later.
For me, it was pretty easy because I wanted it to be somewhat similar to my writing website, Chasing Thoughts. I wanted a name which was connected with my writing account so that I can easily promote my travel blog. So I sat down and brainstormed in order to figure out a name.
Here is what I think you should keep in mind before starting your brainstorming session for the name.
Make it Simple and Memorable
Your travel blog domain name should be relatively short, easy to type, easy to spell, easy to remember, and easy to share. I recommend brainstorming by writing down a bunch of words you think will best describe your blog.
Adventure? Food? Culture? India? What do you want to write about? Who are you? What is your passion? Write everything down and start playing with different combinations of words.
Don't use Hyphens and Numbers
Avoid Using Hyphens and Numbers in your blog name. Well for obvious reason, you don't want people to forget the name of your website by keeping a complicated name.
Try using a thesaurus. Ask your friends for advice & suggestions.
Avoid Overused Words & Similar Branding
Avoid trademarked company names or words that may be overused in the industry. Sure, you can pick something like Nomadic Bob, Adventurous Wendy, or Wandering Clarence.
But domain names like that won't stand out very much in the travel blogging niche because those ideas have already been taken by others who are more established.
Don't forget to think about your long term plan
Don't call your blog Travel For a Year if your trip has the potential to last longer; don't call yourself The Thirty-Year-Old Traveller for the same reason. Having a travel style in the blog name — like Backpacking James or Ruth Loves Luxury Travel could cause problems down the line if you decide, for example, you no longer want to stay in dorms every night.
Setting up a Name For you Blog
It sounds so tricky when you say it, I had no idea about what hosting is. Moreover, I never wanted to learn about it, because of which I started my first blog on Blogger.
But then that was a major mistake in my writing journey which I will share about in some other blog. What the heck is hosting? It's not as confusing as it sounds.
Most websites need to "rent" space on the internet. A place to store all your blog's data, files, and photos so that people around the world can easily access it when they type in your domain name.
Hosting can actually be pretty cheap. I recommend new travel blogs get hosting with BlueHost, Hostgator ,Hostinger or Siteground. I leave the choice to you to decide which hosting company you should use.
All you need to know about is whether you want to take shared space hosting or standalone because that is going to impact the speed of your blog. Since you are just starting, I suggest you start with a basic plan which includes Domain Protection. ( this is a must).
If you ask me what I used then my website is currently on the Hostinger Plan.
Installing Theme on Your Blog
Once you have completed the subscription from BlueHost or the hosting platform of your choice it is time set up your WordPress account. Install WordPress on your hosting Platform.
Fill in your site's name and slogan in the boxes that appear on the screen. Again, don't worry too much about the slogan — you can change that as you play around with different ideas for your site.
How to login to your blog
It's super-simple. Head to http://yourdomainname.com/wp-admin and you'll see this screen:
Finding the Right Theme for Your Blog
I have been using the pro version of Elementor on top of the Hello basic theme by Elementor and trust me I am in love with this theme.
Since I prefer to have a perfect control on the website and using Elementor has given me full control on how I want to design my website.
You can either start with a free template in starting but that will not give your website and your initiative a proper exposure.
It's time to make your site pretty! Your website theme is how you're going to personalise your site to get it looking exactly how you're currently hoping it will. Here are a couple of options for finding a theme, and I've used all the three themes on Chasing Whereabouts
Elementor: This is the current theme of my blog. I am currently using the Pro version of Elementor and I am loving all the feature which this theme is offering me. It is super simple and drag and drop feature theme. So no coding knowledge is required for the same.
ThemeForest: If you want to use a theme with an even slicker design head to ThemeForest. There, you'll pay around $50 per theme (the price varies, but averages out at around $50), but the themes available have hundreds of options for customisation and have a support team to solve your queries within a few hours.
Once you've bought a theme it's time to install it on your site.
Themes will usually include installation instructions, so this shouldn't be difficult at all. In Themeforest, for example, you'll be able to download an installable WordPress file.

Once you've done that, you can log in to WordPress, click on Appearance – Themes – Upload, upload the zip file you've just downloaded from Themeforest, and you'll be on your way to a beautiful site.
Designing your header
Your website needs a sick header and logo and it is time that you create a logo which stands out from others. You can either get that designed by freelancers or you can try designing it on your own.

If you have some curiosity and knowledge of Adobe Illustrator then you can try your hand on this utility. I designed my logo for both the writing account and the travel website on my own using the Adobe Illustrator.

However, it is not easy to do that –
Here are a few things which you can try.

Canva: Canva is completely free to use, so if you're starting your travel blog with a tight budget, this is a great option. Once you've created an account and signed in, click on create a design and play around with any of the banner-sized options. If you click on, for example, Tumblr Banner, you'll find a list of pre-made templates that you can customise with your blog name.

Fiverr: If you're not comfortable with your own design skills, I recommend heading to Fiverr and checking out what's on offer. You'll be able to browse reviews and examples of each designer's work on the site to ensure you receive a decent-looking end result.
My Essential Plugins for Travel Blogger
With your site almost ready to get launched. It is time to start installing WordPress Plugin. This will help you to improve the functionality of your website and will open doors for tons of new features.
Here are some of the plugins which you should try as a travel Blogger

Akismet: I didn't realise how much websites are inundated with spammy comments until I started this site. At the moment, I receive 2 or 3 spam comments a minute. Fortunately, I don't have to see any of them because Akismet catches and deletes them automatically.

Comments Not Replied To: Building a community is important, and this plugin shows you a list of comments you haven't replied to yet. If someone spends their time commenting on your blog, it's worth taking a few minutes out of your day to reply. Plus, if your readers can see your reply to everyone, they'll be more likely to leave a comment themselves.

Contact Form 7: This will add a form to your contact page so that people can email you.
Mash Share: You'll want to provide an easy way for people to share your posts, so make sure that you include a plugin to adds social media buttons to every post on your site. My favourite is the Mash Share.

Yoast SEO: If you install only one plugin, make it this. Yoast SEO makes it so easy to improve your rankings in Google and is the absolute best plugin out there. It comes with hundreds of features and options so I won't list them out there, but needless to say: you need this.
Update 03.04.2022 – Now I have switched to Rank Math Seo and it is working like charm and improved my SEO of the website to bring it to page 1 of Google Ranking forcouple of the pages.

Autoptimize: Autoptimize makes optimizing your site really easy. It can aggregate, minify and cache scripts and styles, injects CSS in the page head by default but can also inline critical CSS and defer the aggregated full CSS, moves and defers scripts to the footer and minifies HTML. You can optimize and lazy-load images, optimize Google Fonts, async non-aggregated JavaScript, remove WordPress core emoji cruft and more.
Wprocket – I have been dwindling with many performance plugin since last two years to bring the website speed at par to the required level in order to compete with my competition and finally decided to buy this plugin because trust me this is the best one in the market and one of the plugin which you need to bring your website speed to load faster. At first I didn't wanted to spend money on the plugin but later changes my mind after researching for around one year or so. You can check out the plugin here.

Broken Link Checker: It is certain when you are developing your website. You may encounter a situation when you have a broken link. This plugin will monitor your blog looking for broken links and let you know if any are found.

Ultimate Addons for Gutenberg: The Ultimate Addons for Gutenberg extends the Gutenberg functionality with several unique and feature-rich blocks that help build websites faster.
Your First blogging Tip –
Creating an About Page: You should create an about page before you even publish your first post. The first thing I do for the first time when I arrive on a travel blog to find out who the blogger is, what they are doing at the moment and why I should care about them.
So the about page is very important. It tells potential readers why they should take their journey along. This is also the place where you can shine your personality! Share strange facts about yourself, tell people why you want to travel, show them how human you are and how worth following.
Here you want to be anything but boring as this is your opportunity to grab your readers and persuade them to stick around.

Write your first post: Make your first blog post about you after you have sorted your about page. Tell people why you started the blog, what it's going to be about, where you 're going, and where you've been.
Your introduction is how people get to know you and that helps you kick off your blog with a bang. Once you've written it, start sharing it on social media — Facebook, Twitter, and Pinterest are where you 're going to want to start publicising your wonderful content.

Don't be afraid to let your personality shine through: Don't be quiet about it. When I first started blogging, I was so concerned about being professional and being an expert that I ended up writing bland posts reading like an article in Wikipedia. Little did I know, it is the charm that will convince people to sign up.
My traffic skyrocketed once I embraced my inner fool and started writing about the ways I'd fucked up on the road. Having a personality at blogging is so important; don't try to be a guidebook. Be a person. Be individual. Just be yourself. Even if you are truly strange. One thing that helps me do this is to write my blog posts as I would say, then clean up the structure of the grammar and sentences afterwards.

Create a business plan: Nobody talks about this at first, but it's so important! If you want to succeed, you just have to treat your travel blog like any other business. How do you manage to find success? How are you going to monetise this site? How do you create a crowd? Where would you like to be three months from now? Or in one year? What businesses would you like to be associated with? Where would you like to get featured? Start long-term thinking, write down your goals and begin working towards them from day one.

If I was starting a new travel blog, my plan would involve joining dozens of Facebook groups to network with other travel bloggers, joining HARO and looking for travel blogging guest post opportunities to build links to my site, focusing on Pinterest to build traffic over any other social network, writing 3000+ word resources that are better and more detailed than anything on Google's first page, and aiming to receiving traffic between 5,000 and 10,000 monthly visitors while making $500 a month. You should be able to achieve those traffic and income goals within six months of starting your travel blog.

Install Google Analytics: You'll need to know how many people are visiting your site every day, so Google Analytics is a must-see. This will enable you to track the traffic and learn more about your readers. But don't become obsessive over it! A whole day looking at your live analytics is far too easy to waste. Check every few days to see which posts receive traffic and whether it increases or decreases over time.
How to make money with Travel Blog
A lot of travel bloggers recommend waiting until you've built a large and engaged audience before you even start to think about monetising your site, but I don't think it's necessary. There are plenty of ways to start earning money that won't negatively affect your growth or annoy anyone who visits your site. Here's how I recommend getting started:
Adsense: The easiest way to start making money with advertising is through Adsense. Sign up for an account, enter in the ad settings you want (I've received the most success with a 300×250 sized banner placed below the first paragraph of a post), and then you're good to go! Download the Quick Adsense plugin, too, as it makes placing the ad code anywhere on your site straightforward. Experiment with different placements, too.
You should be able to make as much as $1 per 1,000 visitors to your site if you have enough placements, and while that won't sound like much, once you reach 25,000 visitors a month, you can leave Adsense, join Mediavine and start making 10x more money with advertising. There are plenty of new travel bloggers who manage to reach 50,000 page views a month in under a year — with Mediavine, that means making around $750 a month in ad revenue, which is enough to live off in cheaper countries like Vietnam.
Amazon: If you want to get started with affiliate marketing (and you definitely should — I make six figures from affiliate marketing alone!) Amazon Associates is best for beginners. Any time you mention a product on your site, you can search for the product through Amazon Associates, and then use that link in your post. Whenever your readers click on that link and choose to buy anything, you'll receive a commission on that sale. Packing lists, in-depth reviews, and gift guides are great for monetising through Amazon, so get started with those.
Travelpayout: Travel payout is another affiliate website which has so many options for affiliate market for travel blogger. You can read more about the Review about the Travel Payout.
I have also written a detailed post around How to earn with a travel blog which you can read in order to undersand and hitch up a plan for yourself.
How much it cost to start a travel Blog?
Now that I've covered how to make money with your site, let's take a look at the upfront costs you can expect to pay to keep a blog running. Here are several options:
I would say just calculate the cost of the software and plugins which you are going to use in your blog.
Hosting – It cost roughly 2.8 $/month for the Business Web Hosting plan for me on Hostinger.
I have been using free theme that is Kadence right now but I started with Elementor at first which was a premium theme for 49$/month
I am yet to sign up for Mailerlite so that is going to be an additional expense which I will include later. If you don't know about Mailer Lite then it is the email market tool which you have to use if you are stepping into the journey of being a travel blogger.
Is It Too Late to Start a Travel Blog in 2022?
Although travel blogging is now much more crowded than it was a few years ago, there are also far more income opportunities than there used to be. As I started out, only a handful of travel bloggers made $1,000 a month, and they were the ones who blogged for several years. I wouldn't be surprised these days if there were well over a hundred travel bloggers bringing in six figures each year.
Loved our Post then Don't forget to Pin us.
---
Ads Starting
Post Continues
---