Autumn is truly the ideal time of year to travel through Europe if you are fortunate enough to be able to do it at any time of year. The biggest European tourist sites have recently finished their high season; the streets are now quieter and regular life has returned to the streets of Europe's most picturesque locations. Meeting new people and venturing off the main path are best done in the autumn.
In short, autumn is unquestionably the finest season of the year to see Europe. You will enjoy the best accommodations at the best prices, fewer crowds for your favourite activities in Europe, more seating options at restaurants, and fewer people in your photos.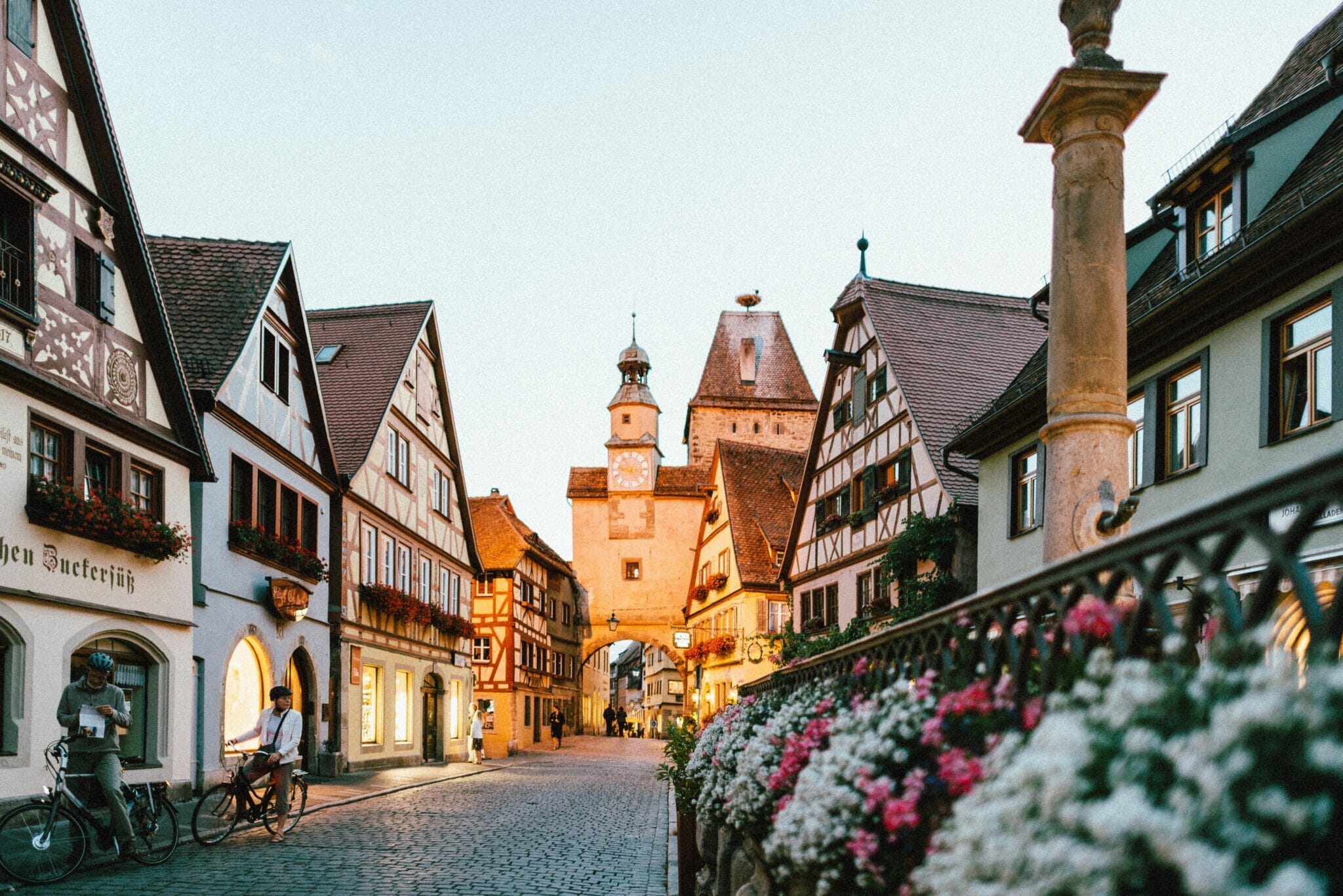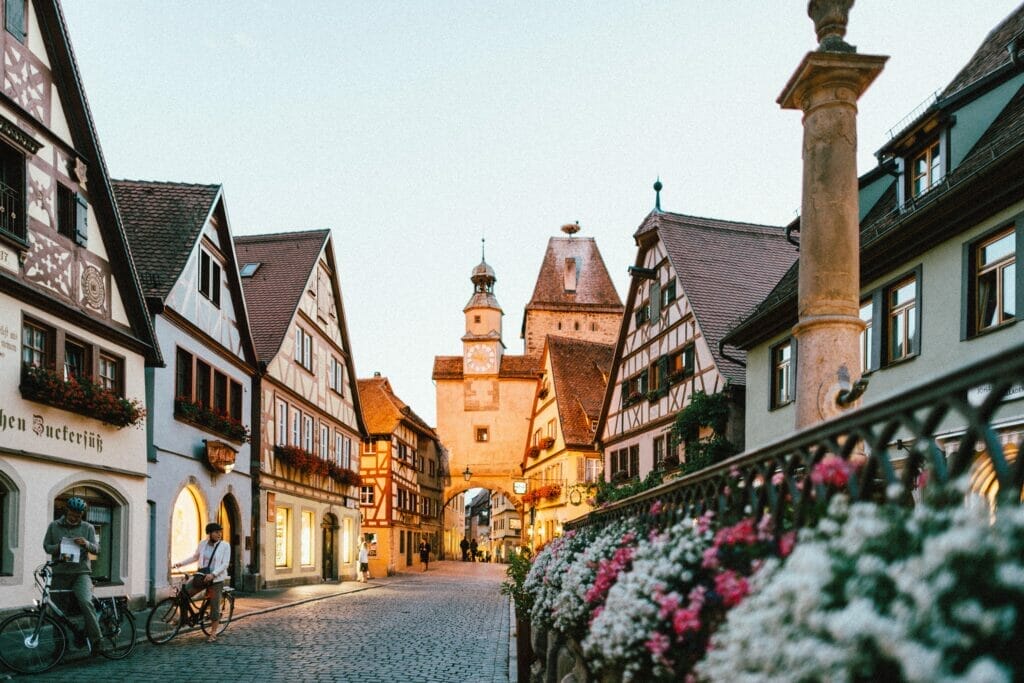 Where to Go in Autumn in Europe?
Lugano Autumn Festival
A riot of flavours and colours, where the desire to enjoy the start of the fall season with friends over a fine glass of wine and delectable local fare is always alluring.
The well-known Lugano Autumn Festival is back, bringing life to the streets and squares of the historic city centre. Visitors will have the opportunity to sample top-notch Ticino wines for three days during the first week of October at the different grottos dotted across the streets of the city.
Not to be missed is the autumn market, which sells regional foods and crafts. There will be a tonne of musical entertainment provided by several folk bands to enhance the celebrations. In addition, a free guided tour will be provided so that visitors may learn about and appreciate Lugano's stunning architecture and surroundings.
Magnificent Vacations in Pula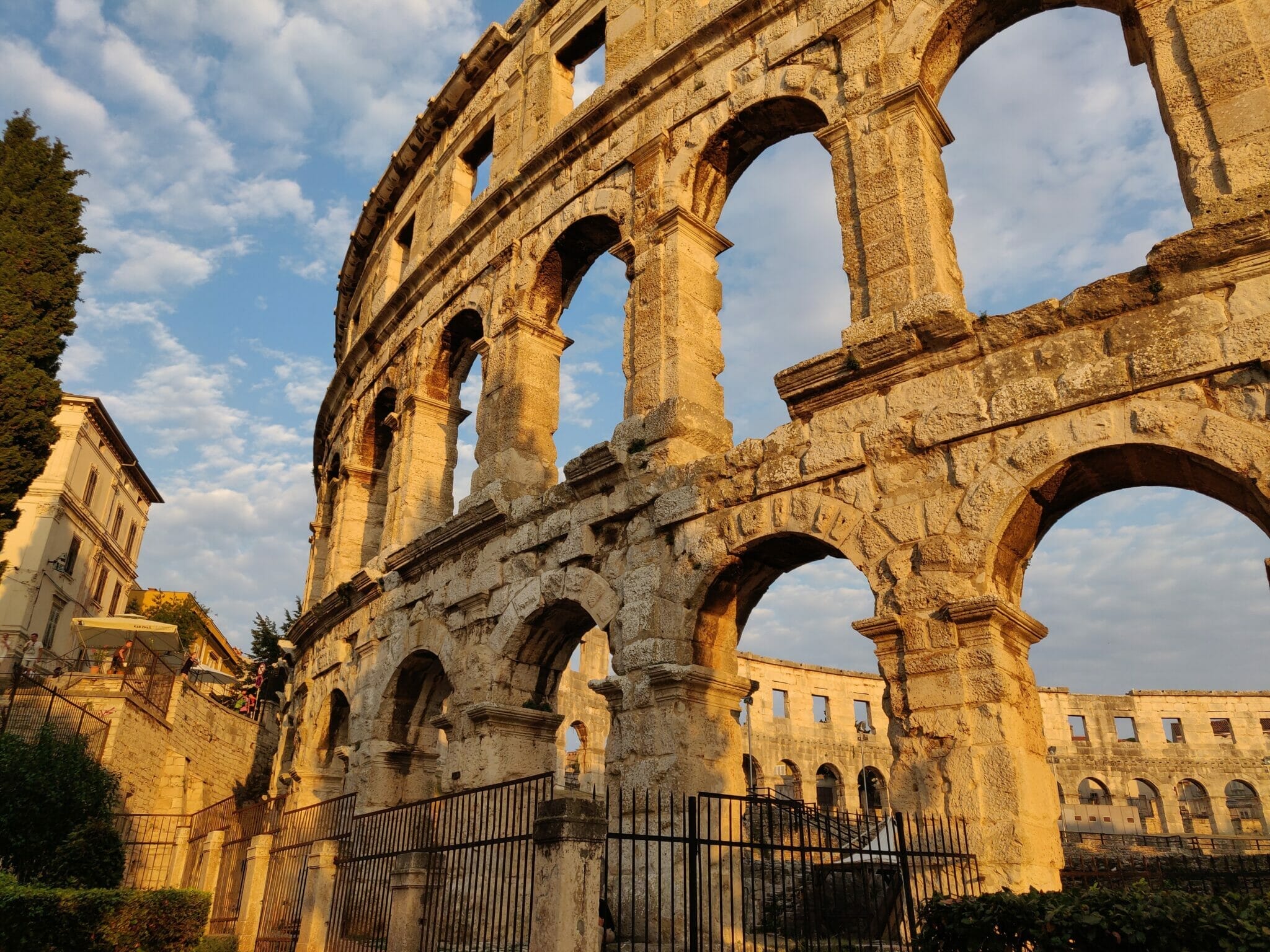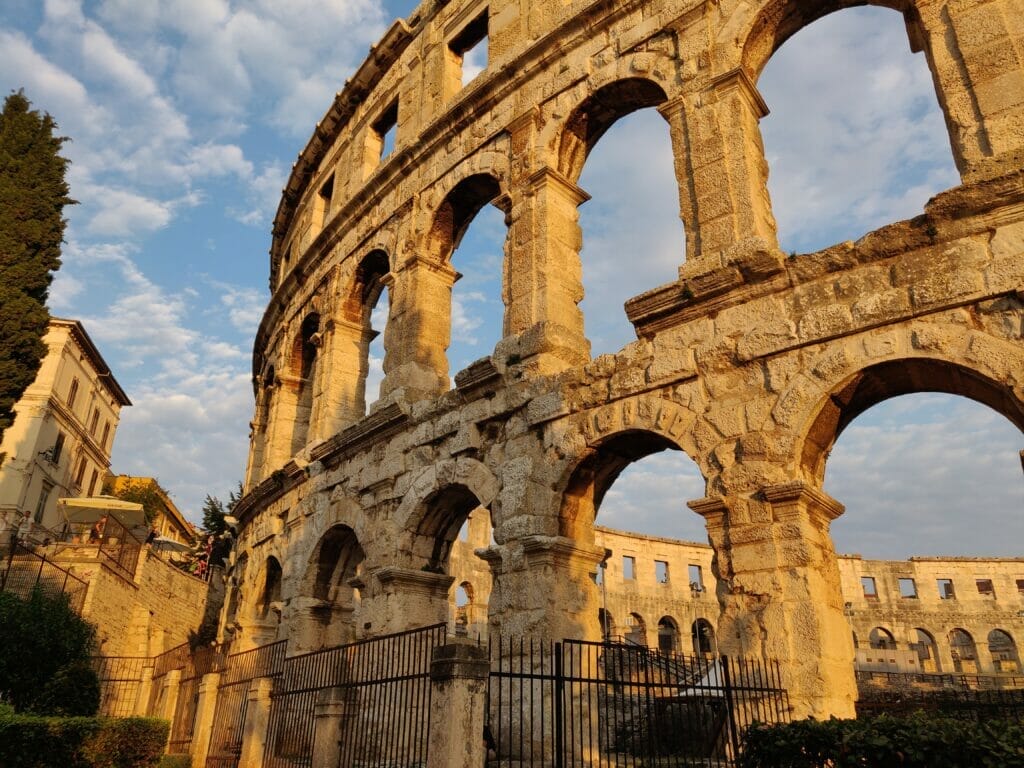 Pula is evidence that Croatia has more surprises in store for you. You love Zadar and its stunning sunsets, Nin, one of the most romantic locations, and Dubrovnik, which served as inspiration for the Game of Thrones television series. You are familiar with Zagreb, this lovely city that is perfect for a city break in Europe as well as a perfect destination for Christmas in Europe. You will also adore Pula, which is a city rich in history and is known for having one of Europe's best surviving Roman amphitheatres.
Additionally, Pula is the ideal vacation spot for individuals who enjoy the sea, sun, and relaxation.
Gdansk
Europe's ideal fall vacation spot is Gdansk. The splendour of this city never ceases to astound visitors.
Gdansk is the only location like it; it is a city of bravery, freshness, and independence. A bustling centre of research, sports, entertainment, and culture is Gdansk. Experience Gdansk in the fall for a unique adventure.
Bordeaux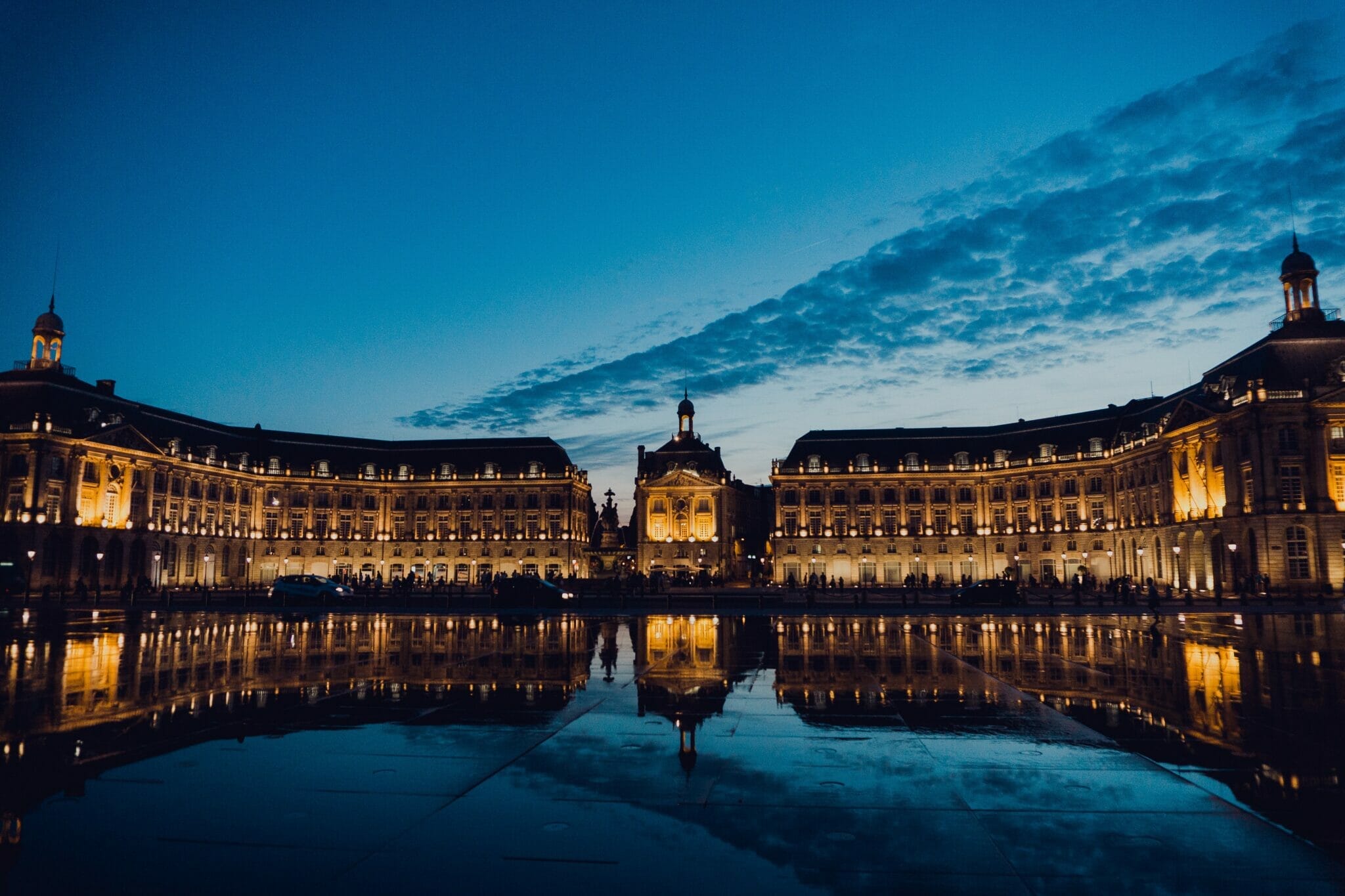 Bordeaux, voted the most beautiful city in Europe, will leave you with aromatic, gastronomic, visual, and indelible memories. This city, which is currently a top choice for tourists looking for authenticity, will provide you with an exceptional stay filled with history, cuisine, warmth from the locals, and smiles, as well as the Saint-Emilion vineyards and Arcachon beaches, which will make you fall in love with Aquitaine. one of France's most stunning locations.
Bordeaux is both conventional and modern, classical and subterranean, and international. The autumn is the best time to visit this city and its vineyards because it has nothing on Paris. Book your favourite activities and tours in Bordeaux, such as a dinner cruise or a wine tour, as well as your hotel, guesthouse, apartment, or castle, at the greatest price.
You'll see that exploring Italy is best done in the autumn. In the autumn, Turin, like Florence, dons its most exquisite hues to provide you with an unforgettable stay in the former Savoy and Piedmont capital.
The best tours and activities in the Turin area can be reserved along with your hotel room.
Travelers from all over the world choose Italy as their favourite vacation destination, and those looking for the most romantic locales, top cultural experiences, and most stunning museums in Europe choose Florence.
Come and explore the Uffizi Gallery, Michelangelo's David, and the Florence Duomo on a peaceful autumn day.
You can find more details about What to do in Florence? in our separate in detail post about Florence.
We would recommend you to read our Florence Pass Review as well in case you are planning your trip to Florence.
Guggenheim Museum in Bilbao.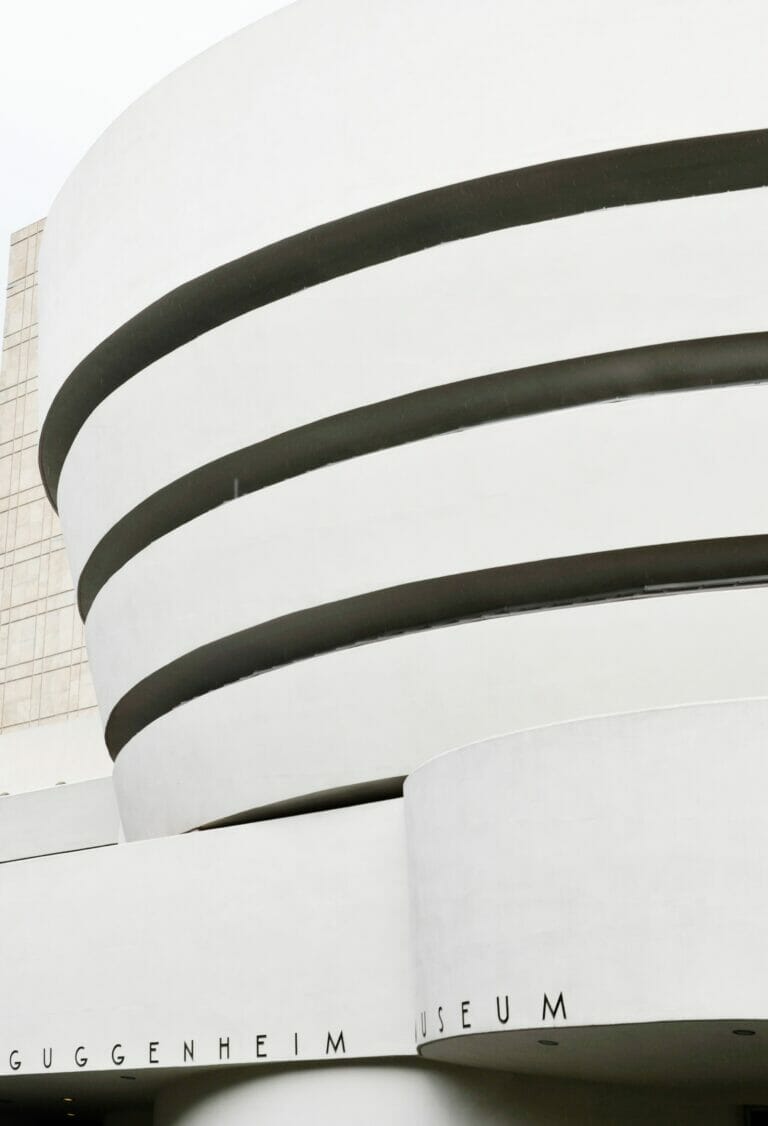 At the Guggenheim Museum in Bilbao in the fall, the greatest artists like Robert Wotherwell, Yves Klein, Andy Warhol, and Jean-Michel Basquiat are waiting for you.
Avoid long lines and congested spaces in the fall when Bilbao is more peaceful. Incredible pieces of art are available to you in the museum's permanent collection, which you can admire in the peace of a calm museum space that is only accessible to a select few.
No issue if you prefer natural scenery than museum art; in the fall, the vineyards in the area of Bilbao are a wonderful colour. Treat yourself to a daylong tour of Bilbao or a trip to the Rioja vineyards. For the greatest deal on a hotel, apartment, or guesthouse in Bilbao, Spain, make your reservations.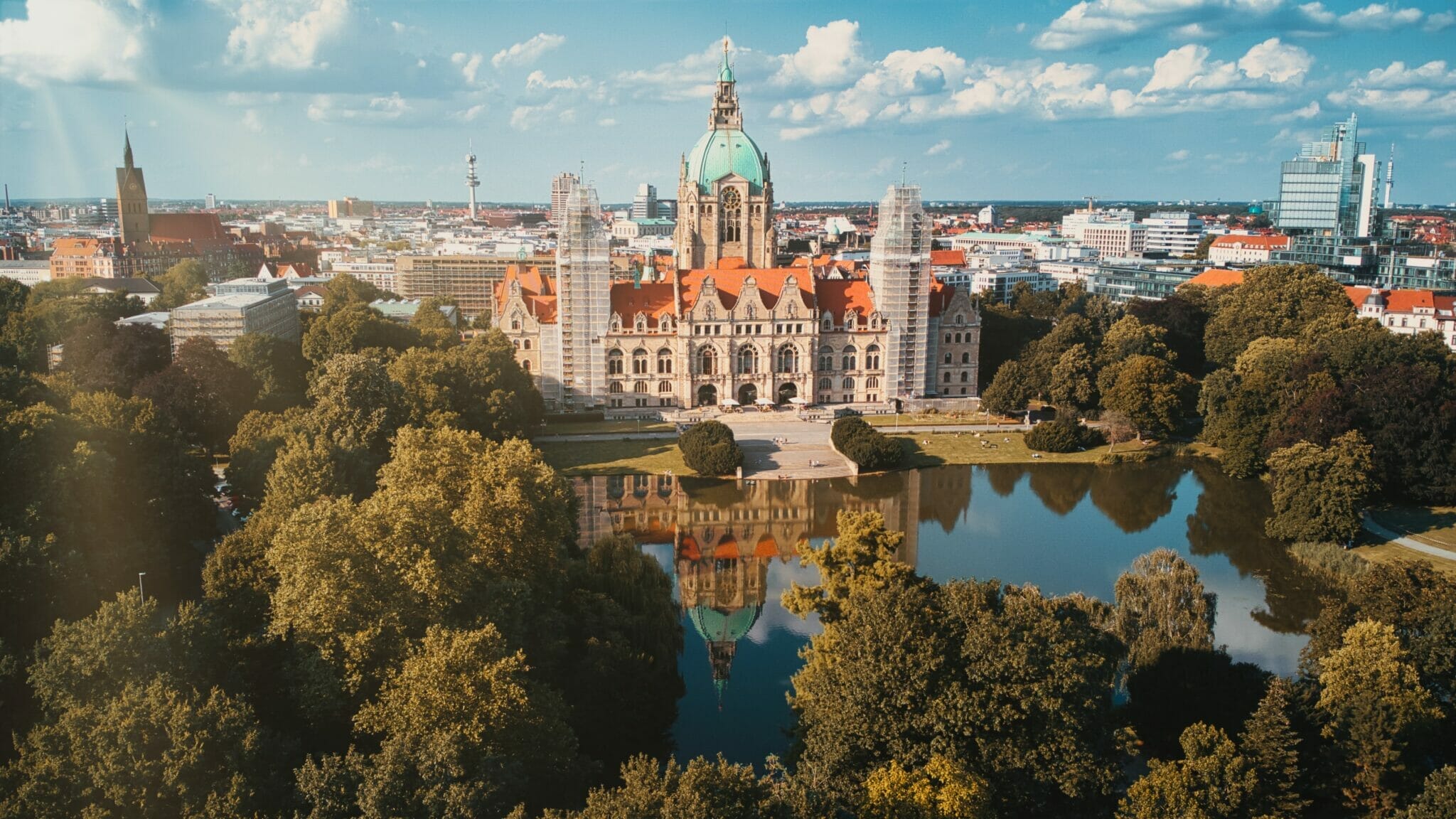 Thanks to these countless parks, the Royal Gardens of Herrenhausen, or the cherished Eilenriede Forest, Hannover is not simply a delight for lovers of green spaces. With the Georgstraße, one of Germany's busiest shopping streets, Hannover is also a great place to go shopping.
One of the best places in Europe for an autumn city vacation is Hannover, which is conveniently located in the heart of Germany and Europe.
The city of Ghent is thought to have originated in a fairy tale. Even if it is not the most well-known Belgian city, it undoubtedly ranks among the most stunning in this tiny nation. There are countless things to do and explore in Ghent, including its river, history, castle, traditions, but also its shops and cultural events.
By reserving your hotel in Ghent at the best price, you can come and experience the city's sweetness of life while also treating yourself to a little more with one of the city's top attractions.
Budapest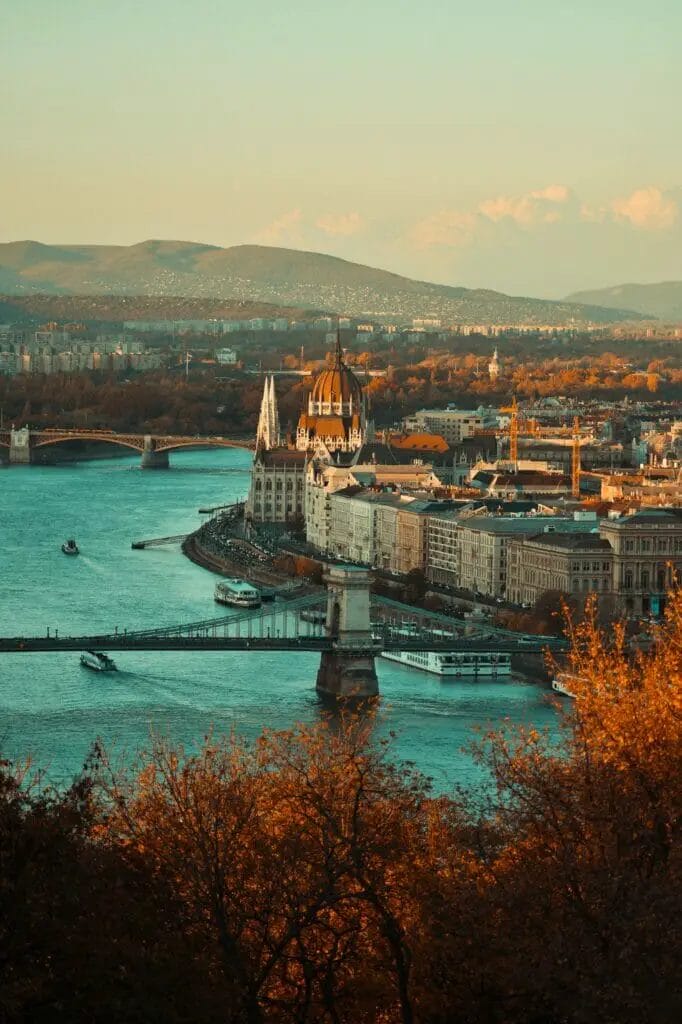 Climb Budapest's hills for a perspective of the Danube, the Parliament, and the cosy tree colours that will make you feel isolated in one of the most quaint cities in all of Europe.
Choose from a sightseeing cruise or the Budapest card to take advantage of the city's main attractions; the best things to do in Budapest are waiting for you. The Central Market Hall, the Opera House, and Castle Hill are all calmer in Budapest during the fall.
Some of our detail post about Budapest for planning your trip to this beautiful city
Barcelona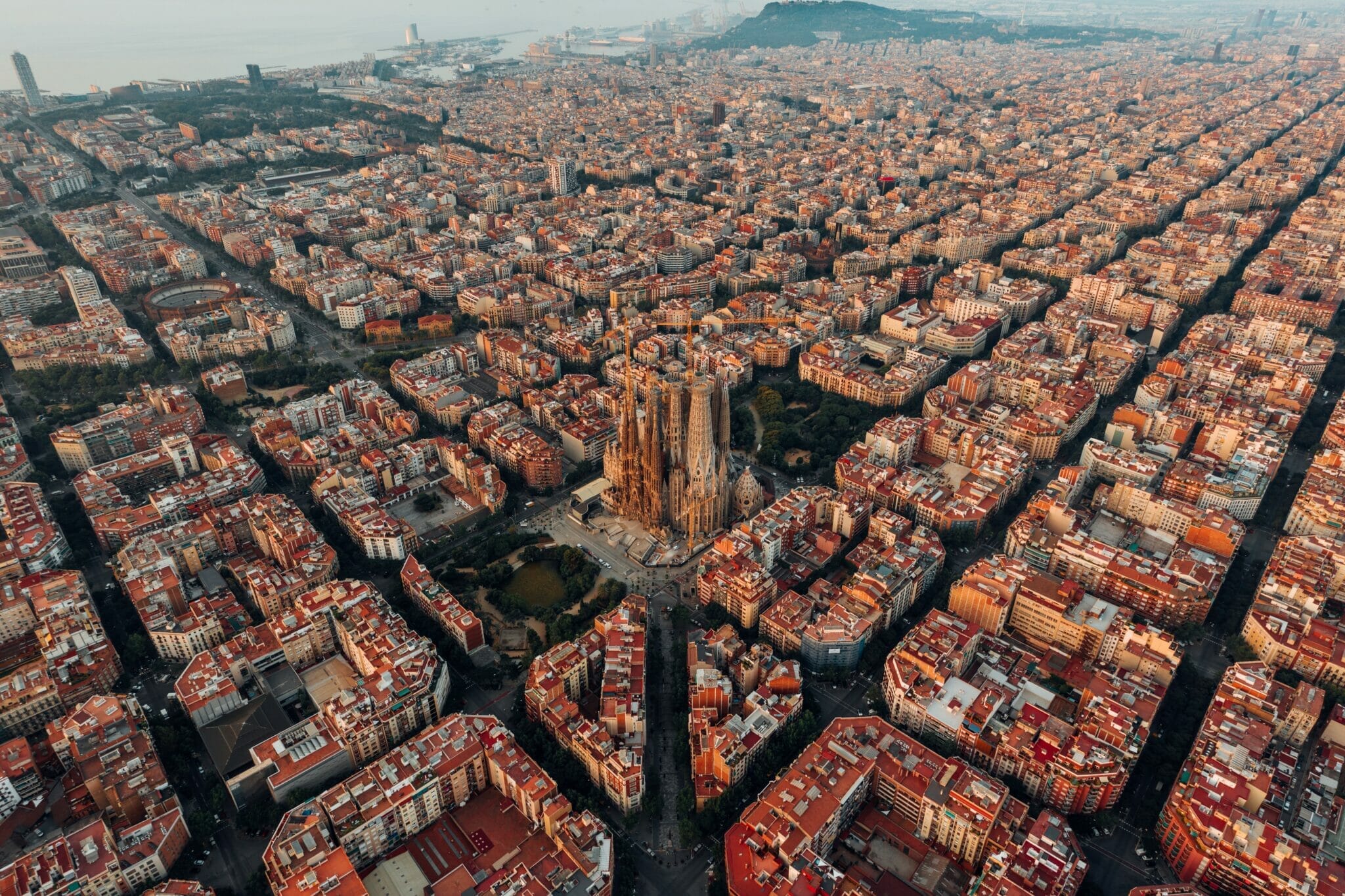 The most stunning Barcelona attractions, including Park Güell, Sagrada Familia, and The Montserra Royal Basilica, are waiting for you in the autumn to give you a one-of-a-kind experience in one of travellers' favourite locations worldwide.
Since it's off season, we can give you the greatest hotels in Barcelona for the lowest rates. Avoid long lines and take advantage of the opportunity to explore Barcelona's environs, such as the lovely cities of Girona or Sites.
Planning your trip to Barcelona then you should checkout our in detail post about the city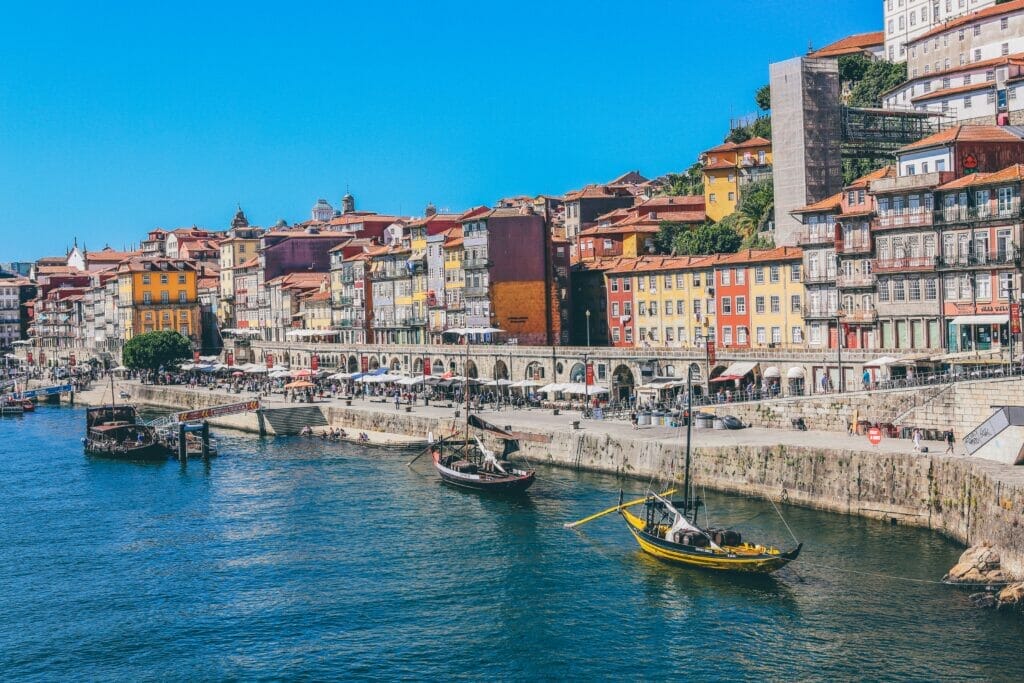 Summer and Autumn Winter. Every season of the year is a great time to explore Porto. A single beam of sunshine is all that is needed to reheat the casks of Porto wine that are dormant in Vila Nova de Gaia's vaults and to illuminate the vibrant Ribeira homes.
Lisbon has nothing on the second-largest city in Portugal, and many tourists are smitten by Porto's attractions. Discovering the Douro valley and its wineries, which are listed as UNESCO World Heritage Sites, is best done in the autumn.
Scotland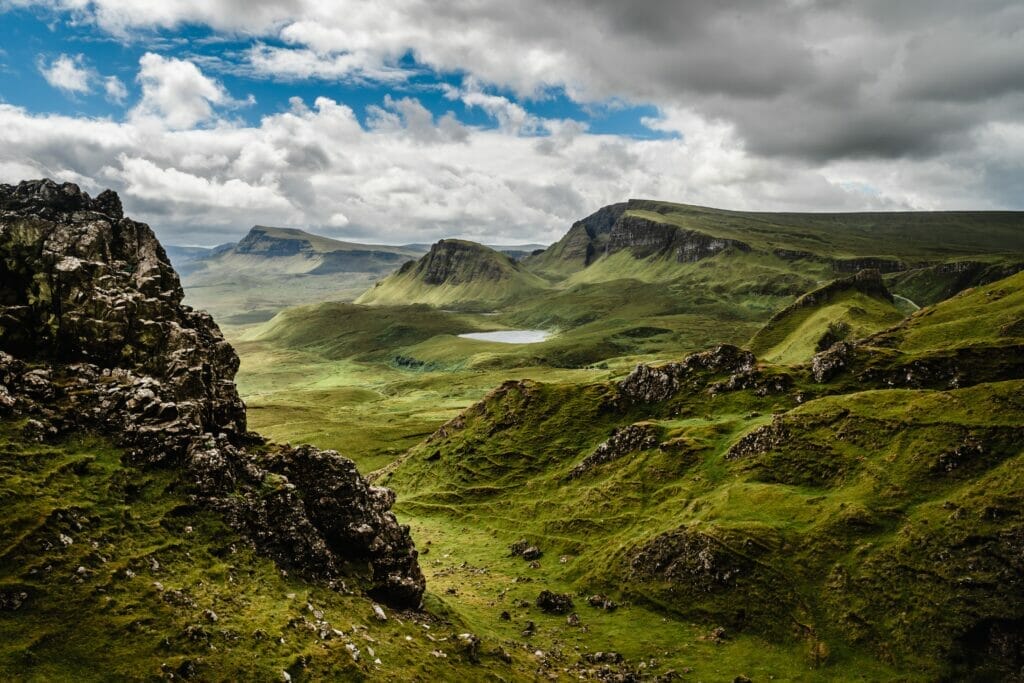 The Scottish capital of Edinburgh is a bustling city. Christmas, the New Year, or the summer with all of its festivals are the best times to rejoice. Edinburgh is especially stunning in the fall when the light, sky, and nature cooperate to provide you with breathtaking views.
The best hotels will be available at the lowest rates, and there will be fewer people to interfere with your enjoyment of Edinburgh's best attractions, such as a trip to Edinburgh Castle or, for the most daring, a tour of Loch Ness.
Portugal
The falls in the city of seven hills are more softer and more enjoyable if the winters are mild.
Discover the charm of Portugal's capital, one of the top cities in Europe to visit in the fall. It is adored by tourists from all over the world, who go there in the summer in their millions.
Enjoy this beautiful city's splendours away from the crowds and peak travel season. Enjoy the top attractions in Lisbon while enjoying less crowds and shorter lines. Utilize the free time you'll have to explore Lisbon's environs, such as the castle in Sintra or the Alentejo's wineries.
Rome's most stunning locations await you this fall, including the Colosseum, the Vatican, and the Borghese Gallery.
The top museums and attractions in Rome are available to you without a line in the fall, and since it's out of season, you can find the nicest hotels in Rome for the lowest prices. This city, like Paris, is an open-air museum.
Take advantage of the chance to see Rome's environs, such as a full-day journey from Rome to Pompeii.
Planning your trip to Rome then you have to check our detail post about Rome
Amsterdam
Amsterdam is one of the most romantic cities to visit any time of year, but it is especially romantic in the fall when the trees along the canals are decked out in their warm hues. At that time of year, there are less visitors to this metropolis, which receives millions of visitors each year. You won't draw attention to yourself and will be regarded as an Amsterdam inhabitant rather than a tourist.
Wander through Amsterdam's charming independent book stores and clothing boutiques. Book your hotel, guesthouse, apartment, as well as your activities and tours in Amsterdam, such as a dinner cruise, for the lowest price possible.
Planning your trip to Amsterdam then you should read our post –
These are some of the places to visit in Europe in Autumn. If you think we have missed anything that you enjoyed in Europe during Autumn then do suggest us. We would love to share that with the fellow travellers planning to visit Europe.
Planning your trip in Europe? Check out these post.
Get your Notion Travel Planner Template!
Embark on your next adventure with the Wanderlust Planner – Notion Travel Planner Template – Notion Travel Planner Template for 2023 (chasingwhereabouts.com), the ultimate Notion Travel Planner Template. Organize your wanderlust-fueled dreams and turn them into unforgettable journeys. Whether you're a seasoned globetrotter or a newbie explorer, this template has you covered.