Known for its rich art and architecture, Barcelona is a popular tourist destination. This article will brief you about the Things to do in Barcelona, Spain and make your trip memorable!
The capital of Catalonia and Spain's second city, Barcelona is utterly incomparable. It's among the handful of cities worth visiting that has its own distinct identity. It's partly due to the early 20th century architects and artists like Antoni Gaudi. Gaudi's evocative structures are unlike anything you'll find anywhere else.
There's something for all visitors to Barcelona. If you're a foodie, the city boasts twenty Michelin stars. If you're looking for culture, there's an unending array of gorgeous structures and activities. Also, there are clean, clean beaches, world class nightlife and plenty of great shopping, you'll have no idea where to start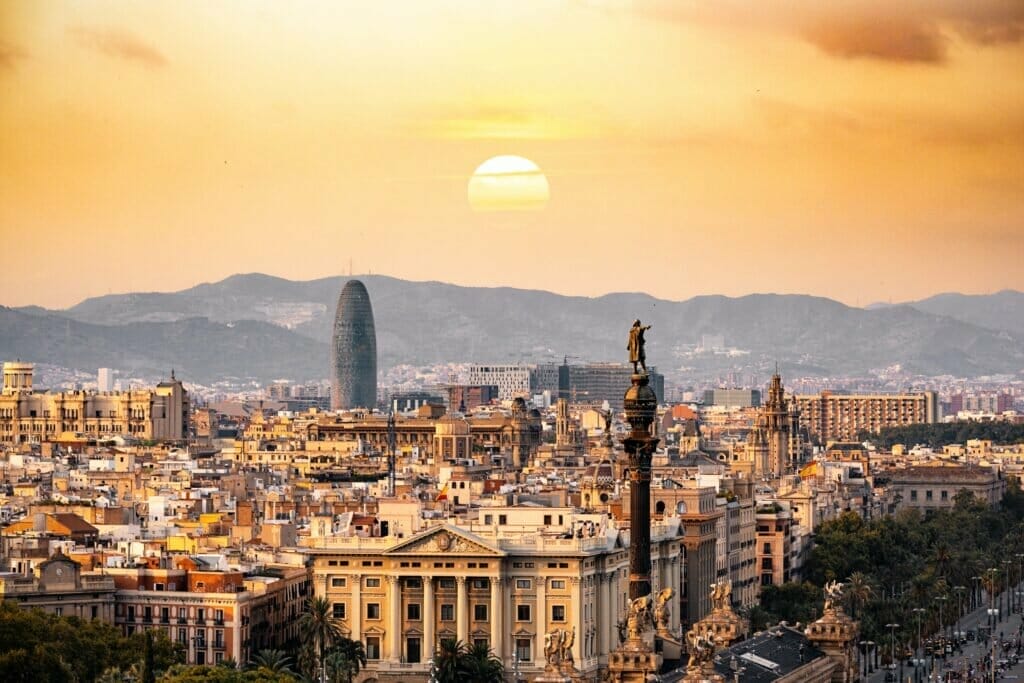 .Let's look at the most popular activities to enjoy while in Barcelona:
1. Las Ramblas
Don't forget that many locals avoid this promenade that stretches starting from Placa de Catalunya down to the Columbus Monument at the waterfront.
If you're a tourist, it's one of the things you must complete and could be an ideal starting point for covering all the things in Barcelona.
In the summer, you'll be under the shade of tall plane trees , and moving through the crowds, passing live statues, street performers as well as bird-sellers, flower stands and flower displays.
Sometimes, you'll smell the scent of waffles (gofres) being baked.
When you are in the water, keep walking on the boards and visit the Maremagnum mall, or Barcelona's Aquarium.
Recommended Read – Summer In Spain
2. Sagrada Familia
This is where you can begin your journey throughout Barcelona along with the magnificent creations by Antoni Gaudi.
The basilica he designed is an incredible project in dimensions and ambition. It remains only three-quarters of the way through, more than 140 years since Gaudi first got involved.
When the spires are complete, they will make it the largest church structure in the world. It is unlike any other religious building you've ever been to.
It is said that the Sagrada Familia combines several architectural styles like Catalan Modernism, Art Nouveau and Spanish Late-Gothic, but Gaudi's masterpiece is a snub to these types of definitions when you gaze open-mouthed on the nave's ceiling.
Get a Skip-the-Line ticket for fast-track entrance: Sagrada Familia Skip-the-Line or maybe check the Sagrada Familia tickets.
Tip: It is really important to pre-book this ticket at least 3 days before your trip because normally the tickets get sold out.
3. Casa Batllo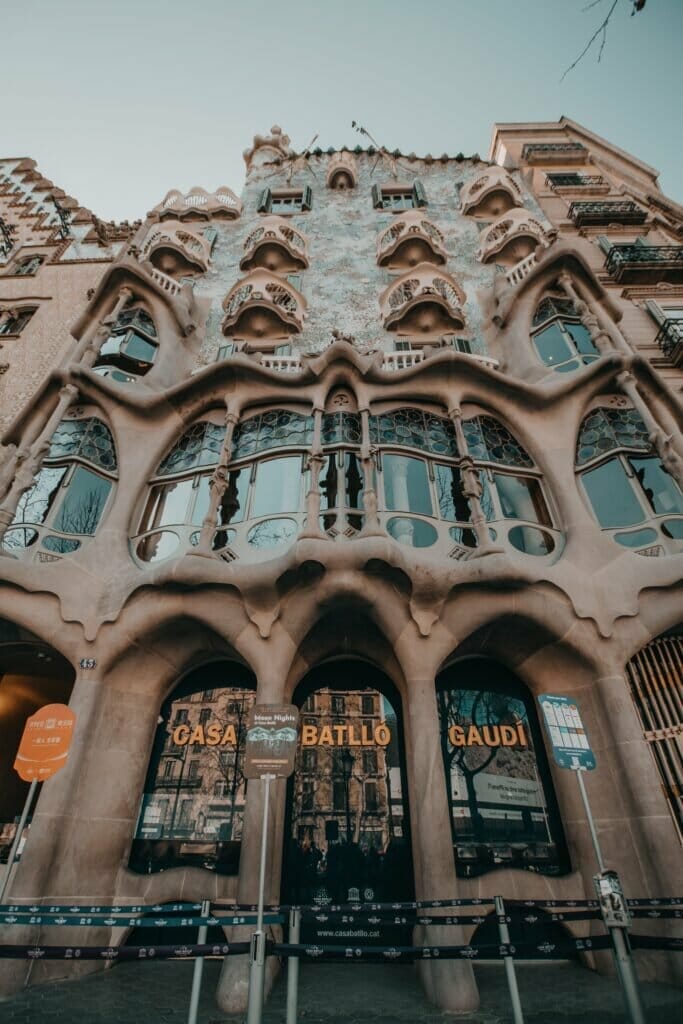 One of Gaudi's attractive designs for postcards The apartment block was not made from scratch, but rather an overhaul that was completed around the turn of the 20th century.
It is not necessary to have been to Barcelona to recognize the roof of the building, the tiles are made of the scales of an enormous dragon.
Like his other works the outside and inside of Casa Batllo is a beautiful, sinuous style with a couple of straight lines, and stunning attention to the smallest of details.
The fireplace is shaped like a mushroom. the floor that as a cozy grotto, was made for couples to stay warm during winter.
Tours available: Casa Batllo Ticket and Video Guide
Tip: It is really important to pre-book this ticket at least 3 days before your trip because normally the tickets get sold out.
4. Casa Mila
It is also known under the name La Pedrera due to the fact that the facade of the building appears to be a little like the quarry's face, Casa Mila was completed in 1912, and is another iconic Gaudi construction.
It's among the many Catalan modernist masterpieces to be UNESCO designated and was also the fourth and last Gaudi structure located on Passeig de Gracia.
Architectural professionals will appreciate the modern technological advances here, like the self-supporting stone façade and underground parking.
It was designed by the industrialist Pere Mila i Camps to be his family residence and included apartments to rent on the upper floors.
The coherence of the design of the building as well as Casa Mila's interiors is an absolute delight to observe. It's all from the time that Gaudi was at the highest level.
Tour available: Casa Mila Skip-The-Line Audio Tour Guide
Tip: It is really important to pre-book this ticket at least 3 days before your trip because normally the tickets get sold out.
5. City Beaches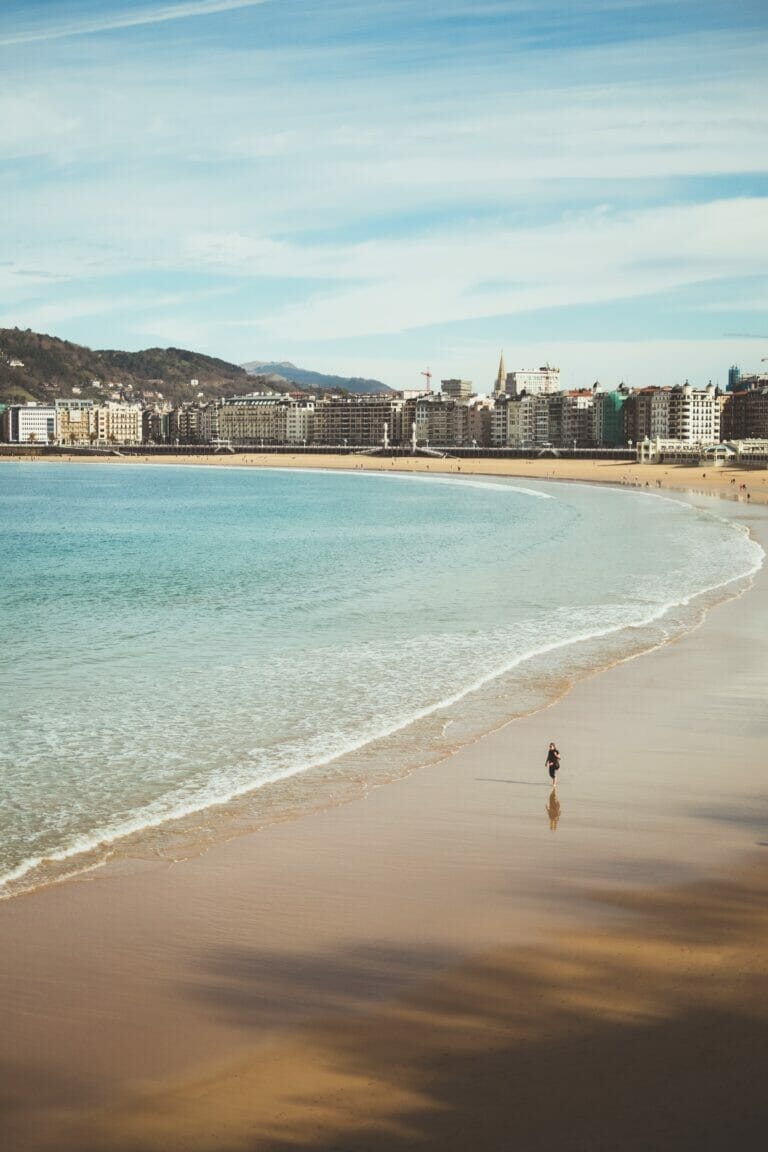 The beachfront boardwalk in Barcelona stretches for miles. It takes about an time to travel across Barceloneta towards Diagonal Mar on foot, however, the walk will help you get a better understanding of the city.
The beaches to the west like Sant Sebastia are busier and more popular, yet they are supported by Barceloneta's tense web of fashionable bars and shops with terraces and seating outside.
If you walk across the water after the Olympic Port you'll see more space, and more Barcelona residents.
Just up the hill from Platja de Llevant is the enormous and modern Diagonal Mar mall, revitalizing the former industrial zone in the town.
6. La Boqueria
It's a famous site and an educational one. Boqueria markets have been present in Barcelona since the middle ages however this particular spot has seen only trading for around 200 years.
This striking and unique iron and glass roof that you observe was constructed in 1914.
When you're planning to go shopping for food or just enjoy some of the sights and sounds of a bustling market in the city, it's truly an eye-opener.
It's a grid of stands selling fruit and vegetables, cold meats and cheese, and olive-based products.
The entire market is connected by an oval of fishmongers in the middle.
Enjoy a refreshing drink and a tapa in one of the bars in the market.
7. Camp Nou
In the western part of Les Corts neighborhood is the 99,000-seater stadium which has been the home stadium for FC Barcelona since 1957.
The Camp Nou stadium is among Europe's biggest football cathedrals , and even if you don't have any affinity with the club, you must go to Camp Nou to appreciate the staggering size of the stadium.
If you're an avid fan, you'll be in heaven, exploring the stadium and perusing the collection of memorabilia from one of the most revered teams in the museum.
The stadium tour isn't available at or shortly on match days, so be sure to keep your eyes on the schedule.
Available tour: Camp Nou Experience: F.C. Barcelona Museum as well as Tour
8. Park Guell
Complete your Gaudi experience with a visit to this park situated on Carmel Hill.
Many visit this area of Gracia for the breathtaking views across Barcelona from the main terrace in the park.
You've seen these benches in the mosaic design on their postcards as well as in films.
In addition, there are colonnades as well as sculptures and fountains that are all designed by the distinctive style of the architect.
If you're still not sufficiently Gaudi you can visit the House-Museum in which he resided from 1906 until 1926, with furniture and ornaments made by him available for viewing.
You can check the Park Guell Tickets here.
Tip: It is really important to pre-book this ticket at least 3 days before your trip because normally the tickets get sold out.
9. Barcelona City History Museum
The History Museum preserves a few Roman sites in the Gothic Quarter, such as the temple of Augustus and the Funeral Way on Placa de la Vila de Madrid. However, Placa del Rei is where you can explore Barcelona's historical past in its granular layers.
Take a trip down to the site where the remnants of a garum manufacturing facility and dyeing shop, laundry, and a few parts of Barcino's old walls are visible.
The park is huge with a total area of 4,000 square meters and is accessible via elevated paths.
When you enter the museum's building, you'll step into the past and step into the vaults of Palau Reial Major, seat of the Dukes of medieval times from Barcelona.
10. Montjuic
The city was created in 1929 for the International Exhibition and features several notable museums, including museums like the National Museum of Catalan Art and The Museum of Archaeology and the Ethnology Museum.
The art museum is highly recommended as its views from the steps of its building are spectacular.
Under this, and designed for the exhibit there was also an additional feature, the Magic Fountain, which puts on music and light shows every half hour on weekends. This is best experienced in the evening, of course.
The highest point of the hill is the fortress of the 17th century, which was involved in the Catalan Revolt in the 1600s and also throughout the Civil War in the late-1930s and was later used as a prison.
11. Fundacio Joan Miro
Much like Gaudi, Joan Miro was a quintessentially Catalonian artist. A visit to his museum will provide you with more of a picture of Barcelona's culture and spirit.
The Fundacio Joan Miro was set by Miro in the 1960s to promote modern art in Barcelona and Miro collaborated with architectural designer Josep Lluis Sert to develop the design of the museum's building.
It's because there's a harmony between the space and the people who work within it that you won't come across all the time.
In the gallery is a huge collection of work by the artist which includes drawings, sculptures and paintings.
There are also exhibitions that are temporary of the 20th and 21st centuries of art, as well as all kinds of educational and collaborative initiatives are currently in progress.
12. Gracia
If you're wondering what it's like to live in the tiny towns of Catalonia, visiting Gracia is the perfect option to learn more.
This region wasn't an area of Barcelona up until around the turn of 20th Century and due to its narrow streets and small squares it feels like a completely different location.
It's a trendy, young and vibrant area that is home to artists and students, so there are a variety of cafes, bars and independent stores to discover.
If you are in Gracia at the time of Festa Major, which is Festa Major in August, the neighborhood is transformed when the residents gather to decorate the streets of their respective neighborhoods with creative ways to make them the most attractive in the area.
13. Palau de la Musica Catalana
The turn-of-the-century concert hall is another part of Barcelona's UNESCO-listed heritage.
It was designed by the contemporary of Gaudi, Lluis Domenech i Montaner for the Orfeo Catala, a Barcelona choir society.
It was a time when commissions and investments by wealthy Catalan industrialists helped the next generation of designers and artists to establish a new perception of Catalan identity.
The hall is an excellent place to enjoy symphonies, opera and folk music. Take an eye on the program before you decide to plan your trip.
14. Placa de Catalunya
It's the most ideal location to meet people in the town. It's located on the bottom of the luxurious Passeig de Gracia and at the highest point of Las Ramblas.
If you're waiting to meet your friends for dinner and getting yourself ready for your shopping excursion at the end of the day, nowhere in Ciutat Vella or Eixample will be more than a few minutes away on foot from this magnificent square.
Barcelona's most famous section of El Corte Ingles is right there, and if you're new to Barcelona and need to find your way around, you can go inside to obtain the map.
15. Dining in Barcelona
The international cuisine is delicious in Barcelona. Particularly when it comes to Japanese-style noodles, which are becoming popular over the past 10 years.
Another trend is pintxos. Bar snacks that are Basque in style. delicious items like croquettes or fish are served in a slice of bread that is held together by the help of a toothpick (pincho).
For a typical Catalan snack, there's Pa amb tomaquet. It's a rustic bread that is covered with a mixture consisting of tomatoes and olive oil. It's often used as a basis for bocatas or sandwiches.
To enjoy a meal at the beach, the best is arros negre. rice that is simmered with cuttlefish, or squid, then a rich and creamy crema catalana dessert. Check out some of the open food and wine tours that are offered in Barcelona.
Tips Take an overview of the tours provided through Barcelona City Tellers They even provide free walking tours! An excellent way to kick start your journey to learn more about the city and receive a wealth of information about what to avoid and do while you're there.
There are numerous things to do in Barcelona, Spain. Experiencing rich art and architecture is a must! Hope this guide of Things to do in Barcelona, Spain helps you. Enjoy your trip!
Day trip to Montserrat, Girona and Costa Brava
Experience the ultimate day trip adventure to Montserrat, Girona, and Costa Brava, where you'll be captivated by the diverse beauty of Catalonia, Spain. Start your journey by visiting Montserrat, a breathtaking mountain range boasting stunning rock formations and a revered Benedictine monastery. Discover the spiritual significance of this unique destination as you explore its ancient history and awe-inspiring landscapes.
Next, immerse yourself in the medieval charm of Girona, a city steeped in rich history and adorned with picturesque architecture. Wander through its narrow streets and discover hidden gems around every corner, including the famous colourful houses lining the Onyar River. Finally, venture to the stunning Costa Brava coastline, with its pristine beaches, crystal-clear waters, and enchanting coves.
Relax and bask in the Mediterranean sun or take part in thrilling water activities. This day trip promises an unforgettable experience, combining cultural exploration, natural wonders, and the allure of the Spanish coast all in one extraordinary package.