With tourism picking up steam, Europe might be the ideal destination for a family international vacation.
Although it's hard to go wrong with the classics, there are a tonne of incredible, family-friendly places to travel outside of well-known cities like London or Paris.
Along with choosing destinations that offer family-friendly activities, it's crucial to take into account the unique cultural characteristics of each European nation.
Children are truly adored in Mediterranean cultures, where it is common to see children playing everywhere—even in bars and restaurants. Other places have a history and attractions that are best suited for people with tiny babies or teens in particular. Numerous locations have family-friendly beaches or offer lots of open space and fresh air for youngsters to run around in. Likewise, a lot of places in Europe are incredibly friendly to LGBTQ+ families.
Why Europe could be your next Family Holiday Destination?
Europe is a great destination for families for many reasons. Firstly, it is home to some of the world's most iconic attractions, such as the Eiffel Tower in Paris, the Colosseum in Rome, and the canals of Amsterdam. Secondly, Europe is renowned for its family-friendly atmosphere and amenities, with many cities and towns offering playgrounds, parks, and activities specifically designed for children. Finally, Europe is home to some of the world's best cuisine, making it a great destination for foodie families.
In this post, we will preview some of the best family holiday destinations in Europe. We'll explore family-friendly activities, accommodations, and tips for navigating each destination, so that you can plan the perfect family getaway. The destinations we'll cover include Paris, Barcelona, Rome, Copenhagen, and Amsterdam. So, whether you're looking for a city break, beach holiday, or cultural adventure, there is sure to be a destination on this list that will inspire your next family trip to Europe.
Best Family Holiday Destinations in Europe
Paris, France
Paris is one of the most popular tourist destinations in the world, and it's also a great place for families to visit. Here are some of the family-friendly attractions that you won't want to miss:
Family Friendly Attractions in Paris
Eiffel Tower: The iconic symbol of Paris is a must-visit for families. Take the elevator to the top and enjoy the spectacular views of the city.
Disneyland Paris: Located just outside of Paris, Disneyland is a dream destination for children of all ages. With exciting rides, shows, and parades, it's a perfect day trip for families.
Jardin du Luxembourg: This beautiful park is perfect for families, with playgrounds, pony rides, and puppet shows.
Family Friendly Hotels in Paris
When it comes to family-friendly accommodations, Paris has plenty of options. Here are some of the best:
Novotel Paris Centre Tour Eiffel: Located near the Eiffel Tower, this hotel offers family rooms, a fitness center, and an indoor pool.
Hotel Original Paris: This colorful and quirky hotel offers family rooms, a kid's club, and a playroom.
Hotel Regina Louvre: This luxurious hotel is located in the heart of Paris, and offers family rooms and a breakfast buffet.
Tips for Travelling to Paris with Children
Finally, here are some tips for navigating Paris with children:
Take advantage of public transportation, which is efficient and affordable. Metro stations have elevators and escalators to make it easy for families with strollers.
Make sure to pack comfortable walking shoes, as Paris is a great city to explore on foot.
Consider purchasing a Paris Museum Pass, which will allow you to skip the lines at many of the city's top attractions.
By following these tips and exploring the family-friendly attractions and accommodations, your family will have a wonderful time in Paris.
Edinburgh, Scotland
One of Europe's grandest castles is in Edinburgh. With a royal palace, cathedral, war museum, one of Europe's largest cannons (Mons Meg), and of course all the traditional castle characteristics that appeal to a child's imagination—turrets, dungeons, and the like—it resembles a village in many ways. All ages of children, including adults, will enjoy discovering what this enormous castle has to offer.
After that, kids will enjoy exploring Holyrood Park and Arthur's Seat's gorgeous hills (watch "Camelot" as a family before the trip). The walks to Arthur's Seat, which is actually an extinct volcano, range in complexity, and there is also a simpler, more family-friendly option that involves more driving than walking.
Family Friendly Attraciton in Edinburgh, Scotland
Edinburgh Castle: This historic castle is a must-visit attraction, with breathtaking views of the city and fascinating exhibits about Scottish history.
Camera Obscura and World of Illusions: This interactive museum is a fun experience for the whole family, with optical illusions, puzzles, and a rooftop terrace with panoramic views of Edinburgh. The
Royal Botanic Garden: This beautiful garden is perfect for a family stroll, with a Victorian Palm House, a Chinese Hillside garden, and a family-friendly restaurant.
When it comes to family-friendly accommodations, Edinburgh has plenty of options. Here are some of the best:
Apex Grassmarket Hotel: Located in the heart of Edinburgh's Old Town, this hotel offers family rooms, a restaurant, and stunning views of the city.
Edinburgh Central Youth Hostel: This budget-friendly hostel offers private family rooms, a shared kitchen, and a game room.
The Balmoral Hotel: This luxurious hotel is located in the heart of the city and offers family rooms, a spa, and a Michelin-starred restaurant.
Finally, here are some tips for navigating Edinburgh with children:
Take advantage of the hop-on, hop-off bus tours, which are a great way to see the city's top attractions.
Consider visiting during the Edinburgh Festival Fringe, which takes place every August and features a variety of family-friendly shows and events.
Don't forget to try some traditional Scottish dishes, such as haggis and shortbread.
By following these tips and exploring the family-friendly attractions and accommodations, your family will have a wonderful time in Edinburgh.
Madrid, Spain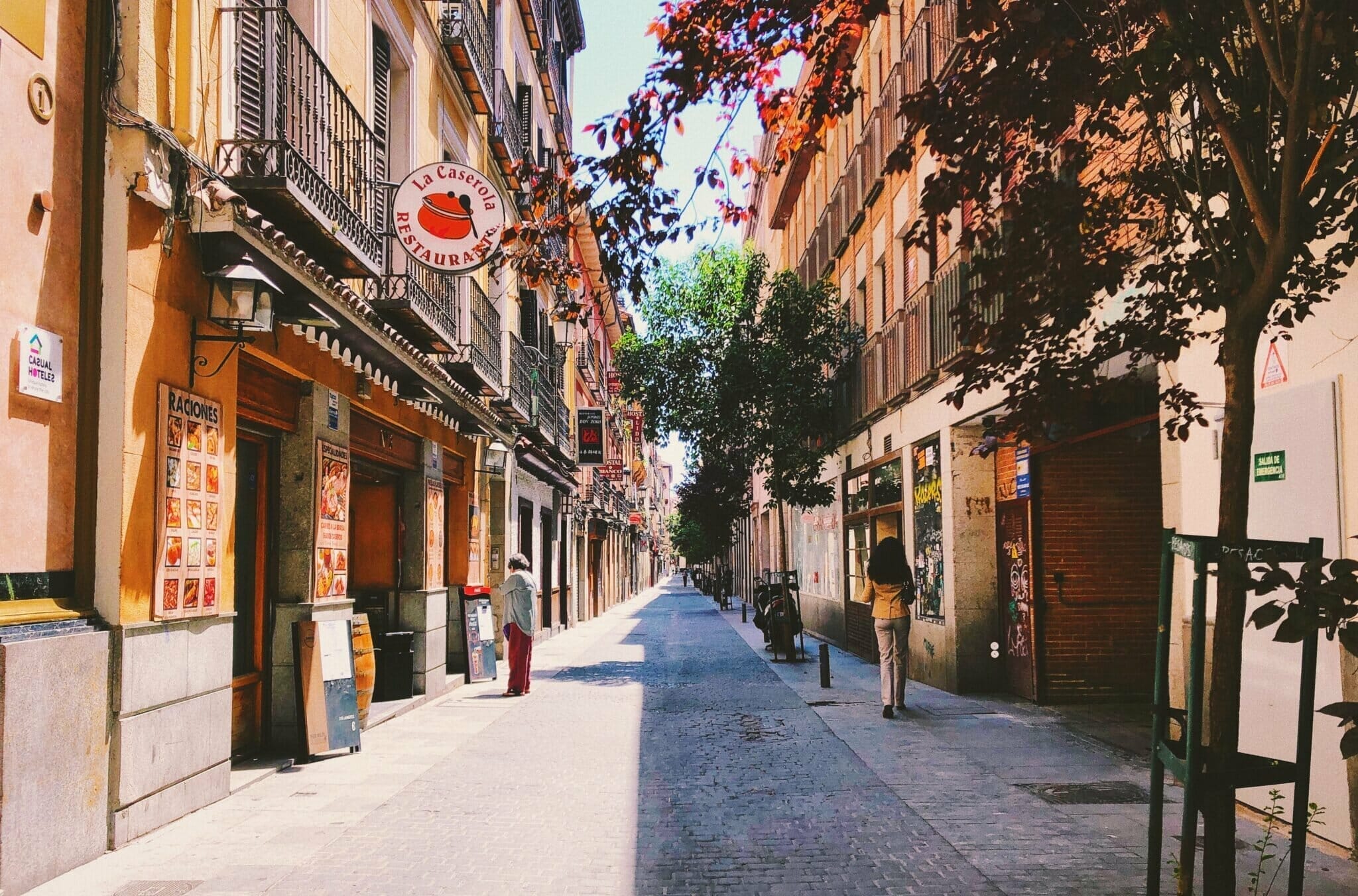 It's practically a national hobby to bring your kids to bars and restaurants in Madrid, and throughout all of Spain, so no one will look at you strangely if your kid has a meltdown or your infant is exhausted and won't stop screaming for a while. Just take a sip of your beer and handle it like your Spanish folks would.
Elevators are available in many metro stations in the city, making getting around with a newborn simpler. Madrid is incredibly walkable (believe it or not, your stroller wheels humming over the cobblestones will lull your little angel right to sleep) (believe it or not, your stroller wheels buzzing over the cobblestones will lure your little angel right to sleep). You're unlikely to encounter ageism in Madrid if you're travelling with someone older.
Madrid is a city with a lot of activities that allow families to visit the top sites together. It is also a place that is quite accepting of LGBTQ+ families (be sure to enjoy dining and shopping in the Chueca area).
Book family or kid-friendly guided tours of some of the city's best art institutions, such the Prado and the Reina Sofia, or just take a stroll through Plaza Mayor or Retiro Park.
Salzburg, Austria
You should absolutely make travel plans to Salzburg if "The Sound of Music" is your child's all-time favourite movie. Salzburg is a charming city that welcomes both youngsters and adults. There is a lot for kids to learn about while still having fun, from activities like a Toy Museum to an interactive Water Museum.
The Mirabell Palace Gardens may look recognisable to the aforementioned "Sound of Music" aficionados because several scenes from the film were shot there. Additionally, the city's kid- and family-friendly beer gardens will keep everyone entertained.
Children will enjoy exploring the Hohensalzburg Fortress' hilltop site and hearing the enormous mechanical organ known as the "Salzburg Bull" while it is placed on an overlook. However, the funicular trip that takes them up, giving them a bird's-eye view of the palace and the city below, may be their favourite part of the adventure.
Amsterdam, Netherlands
In fact, given that you can secure your young child in a bike seat and let them tour the city, Amsterdam might be the greatest place to visit with toddlers or young children.
Teenagers will like the city's vibrant history, biking and canal culture. The ideal time for your tweens to visit the Anne Frank House and make connections to what they have learned from the book is while they are in middle school, when many students read "The Diary of a Young Girl" by Anne Frank.
You can also arrange countryside bike tours with your older kids, tweens and teens that take you through the flat, Amstel River area past windmills and to clog and cheese factories. For younger kids, consider a ride on the city's historical tram, which operates on Sundays.
Crete, Greece
Crete is a laid-back island ideal for a peaceful family vacation with countless possibilities for beach days. Given that it is the largest Greek island, everyone may enjoy its many sandy coasts. Children will have plenty of room to play and run around without disturbing other beachgoers.
There are many family-friendly beaches on the island, but Elafonissi Beach is particularly great for families because of its shallow waters and pinkish sand. The whole family will have fun at one of the water parks in Crete.
In addition to the CretAquarium and Natural History Museum, Crete also offers Minoans World, a 3D museum and 9D cinema experience. Teenagers can take sailing lessons, go on gastronomy tours, or just browse Chania's vibrant, floral-lined alleyways.
The Dolomites, Italy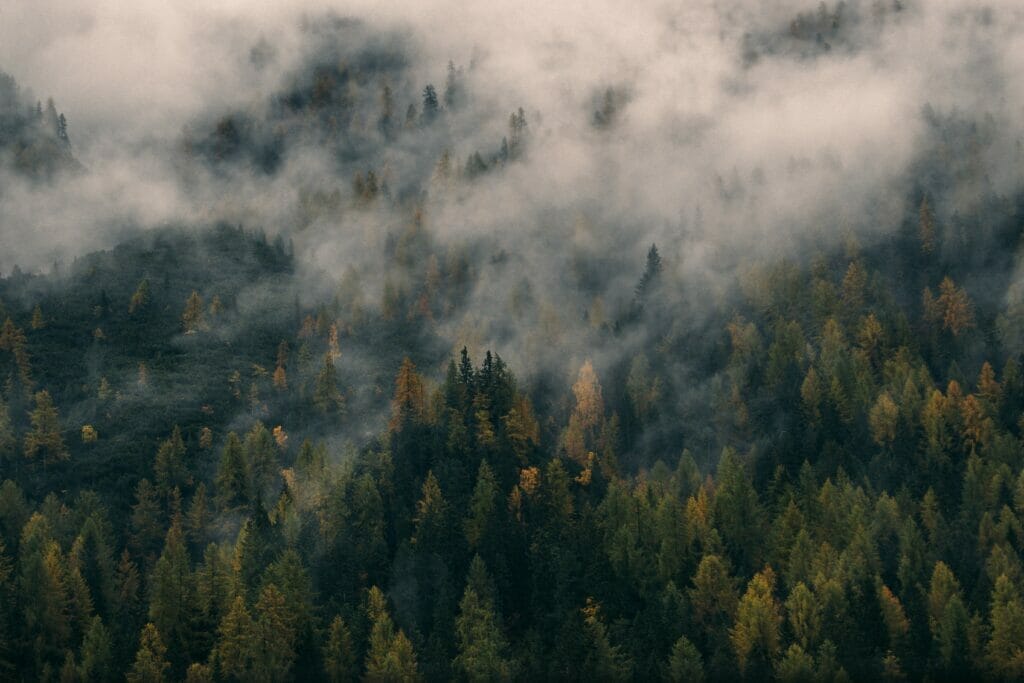 While travelling with children to places like Rome and Florence is doable, spending time outdoors as a family is also a fantastic option. The Dolomites, a group of mountains in northern Italy, are a great destination for a relaxing family vacation.
While there are many challenging hikes, there are also many rural walks appropriate for kids with picturesque views including local goats, lakeside picnics, visits to historic battle trenches, and waterfall explorations. With so much open space, there isn't really much to "do" here; instead, you can let your kids run around and enjoy the gently rolling hills or any of the parks, particularly those that are close to the cable car exits and feature some pretty cool amenities like towers, tunnels, enormous slides, and even zip lines.
Even though Austria has a significant effect on this region, you can still get authentic Italian treats like pizza, spaghetti, and gelato that will soothe your child's irritability. Even though this is a well-known ski resort in the winter, if you have young children or don't want to deal with snow, you might prefer to go there in the warmer months of spring, summer, or early fall.
Ireland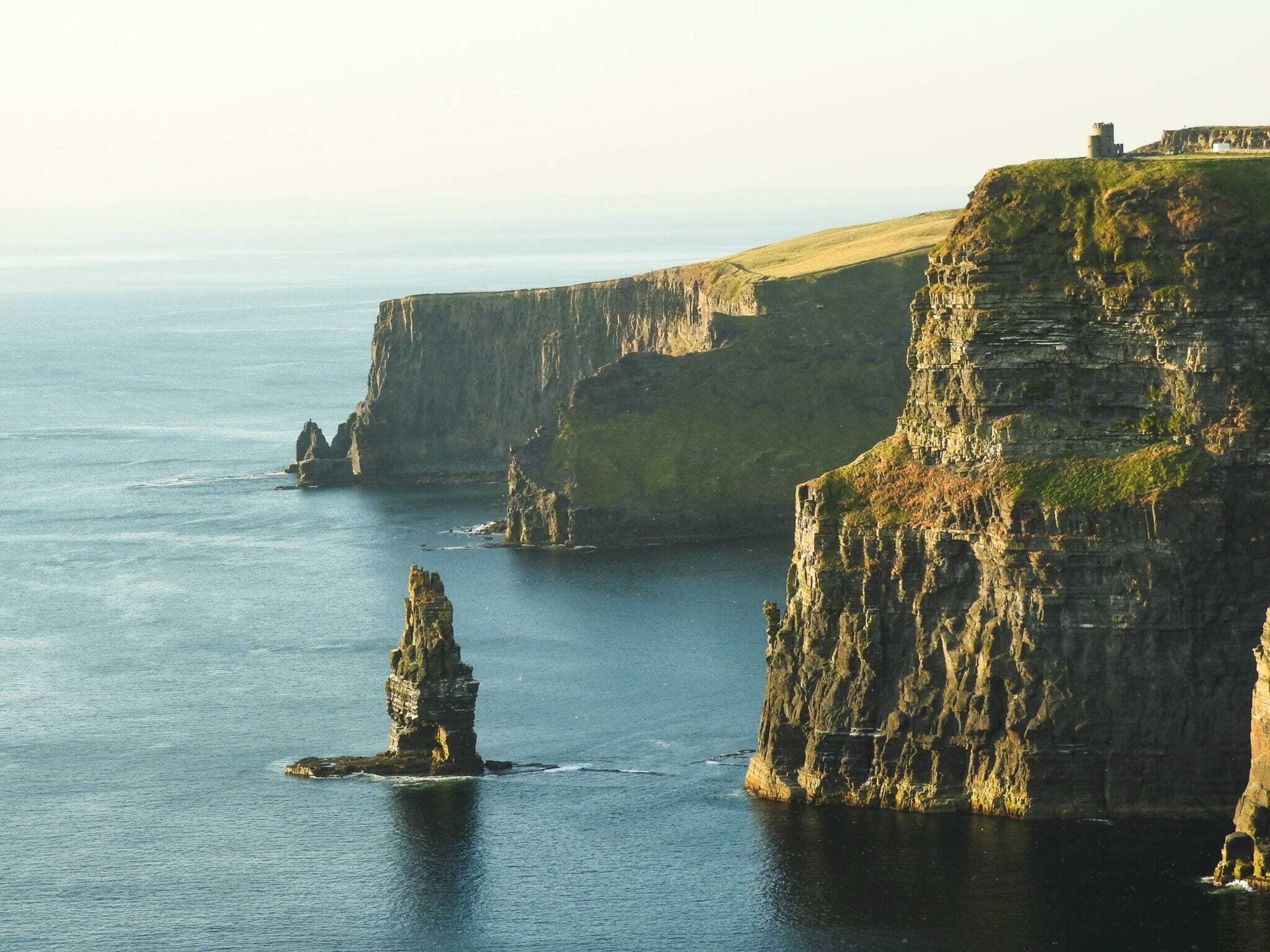 Ireland's lush surroundings and wild, wide spaces make it the ideal vacation spot for families with active children. The nation is rather small, about the size of the state of Indiana. Short travelling distances make it simple to visit numerous locations without spending too much time in the car, which reduces "Are we there yet?" moments and episodes of motion sickness.
In Dublin, one of the biggest enclosed parks in Europe, Phoenix Park, as well as other family-friendly attractions, are good places to start. Many places worth visiting are conveniently close to Dublin, including Blarney Castle, where the fabled Blarney Stone is located, and Glendalough, a monastery glacial valley that is home to the Wicklow Mountains National Park.
Barcelona
Bring your kids to Barcelona so they may explore the city's attractions and wonders. Families should visit the Sagrada Familia or the Port Aventura theme park when travelling to and from Barcelona.
In one of Spain's most stunning cities, Barcelona, we have chosen for you the greatest activities as well as the nicest hotels, flats, and guesthouses at the lowest prices possible.
Brittany
Come spend your vacation in Brittany, one of France's most stunning regions. You may take in the fresh air while strolling along some of Europe's most stunning beaches. Dinard is ideal for a tranquil coastal vacation. Visit Quimper, sample the greatest macarons in France, and stroll through its charming, authentic alleyways. Take advantage of Quiberon's thalassotherapy and Brest's shopping.
For its genuine charm and beauty, spend a week or two in Benodet (the Breton Riviera) or Saint-Malo. For a memorable family vacation in the great outdoors, reserve your hotel or other lodging in Brittany at the best price.
Corfu
Visit the Greek island of Corfu for a family vacation if you want to treat yourself to a little bit of paradise. Nearly every day in the summer, Corfu experiences comfortable temperatures of around 30 degrees.
The Greek island of Corfu has an important vegetation, a fauna, and a distinctive flora, therefore it is not a dry, desert rock. By reserving your stay at the best rate at one of our many Corfu hotels, villas, apartments, or guest houses, you can give your family an amazing vacation. Consider treating yourself to a private wine tasting expedition, which is among the top things to do in Corfu.
Costa Brava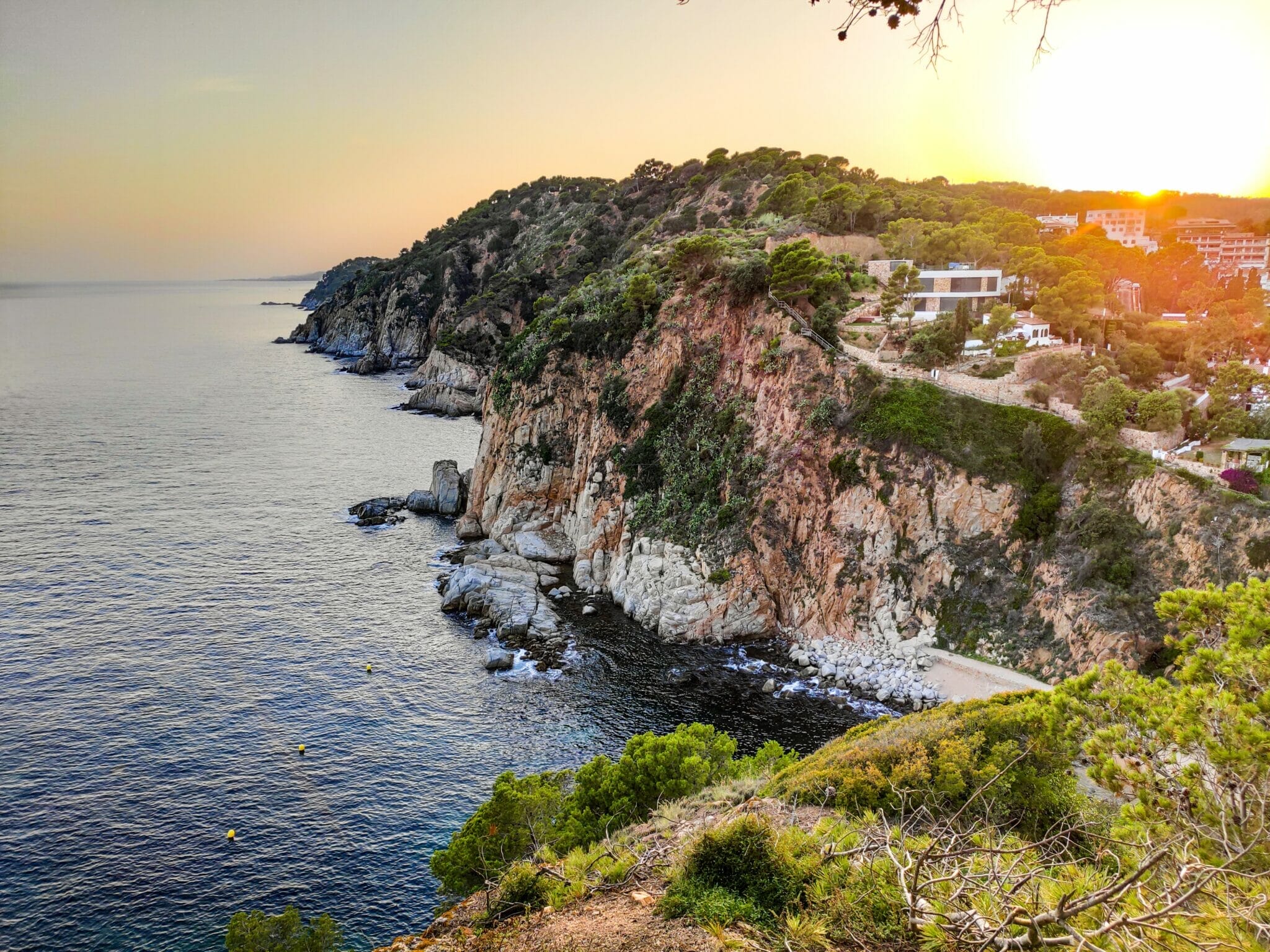 If you want to treat yourself to a little bit of paradise, take your family on a trip to the Greek island of Corfu. Corfu enjoys pleasant summertime temperatures of about 30 degrees almost every day.
The Greek island of Corfu is not a dry, desert rock because it has a significant amount of vegetation, a fauna, and a unique flora. You may give your family a fantastic vacation by making a reservation at the best price at one of our numerous Corfu hotels, villas, apartments, or guest houses. One of the best things to do in Corfu is to treat yourself to a private wine tasting excursion.
Lisbon
One of the most well-liked travel destinations in Europe is Lisbon, which won the Best European Destination title a few years ago. You'll think you're in South America because the city is so lovely and fascinating. Visit the lavish castles of Sintra, the St. George Castle in Lisbon, and the breathtaking lanes of Alfama to experience the splendour and richness of Lisbon, one of the best places in Europe for a family vacation.
Lisbon has a lot of sunshine, although it could rain. Don't worry; schedule a trip to the Lisbon Oceanarium or one of the many other activities we've hand-picked for you in Lisbon.
In conclusion, Europe has an abundance of amazing destinations that make for the best family holidays. From cities rich in history and culture to stunning natural landscapes and adventure-packed activities, there is something for everyone to enjoy. Whether you are traveling with young children or teenagers, Europe's family-friendly destinations offer a wide range of experiences that will create lasting memories for the whole family. So start planning your next family holiday today and discover the best family holiday destinations in Europe. Happy travels!