Spain is a country that boasts an impressive number of destinations, each with its unique charm and appeal. Whether you prefer to spend your holidays relaxing on a beach or exploring its cities' streets, you are sure to find something that perfectly suits your taste. In this article, we will present the top best places in Spain for Holiday, along with a sample itinerary for Spain in the end.
Its stunningly well-preserved architecture and historical landmarks, Mediterranean atmosphere, diverse landscape, tasty food, and passionate culture. Here are five of the best places to visit in Spain for an unforgettable holiday.
If you don't want to plan your trip then you might want to check this all inclusive tour for Spain which Cover off northern Spain and Portugal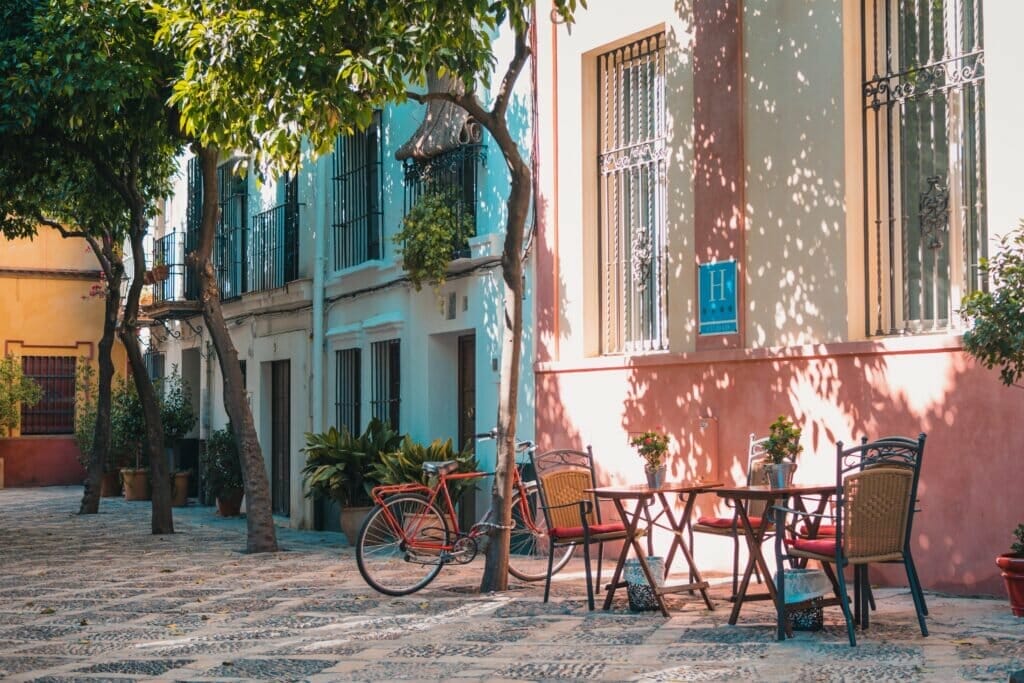 Best holiday destinations in Spain
Tenerife
Tenerife is the largest of the Canary Islands, located off the coast of Africa. The island is a popular destination for families and couples, thanks to its pleasant climate and charming attractions. One of the top attractions in Tenerife is Mount Teide, a volcano that is also the highest point in Spain. The surrounding Teide National Park is a UNESCO World Heritage site and offers breathtaking views and unique landscapes.
Tenerife is also famous for its beaches, some of which are considered among the best in Spain. Playa de las Teresitas, located in the north of the island, boasts golden sand and crystal clear waters. For a more secluded experience, head to Playa de Benijo, a black sandy beach located in a natural setting.
Andalucia
While on vacation in Andalucia, travel deep into southern Spain to explore some of its most prominent Moorish cities. Explore Seville's grandiose Alcazar, see the Alhambra Palace in Granada, and learn about Cordoba's renowned Mosque-Cathedral. Don't pass on a wine tasting at El Puerto de Santa Maria and a nighttime walking tour of Cadiz's old town.
Visit all of the area's renowned Unesco attractions, including Seville's stunning architecture, the magnificent Alhambra Royal Palace, and many more. In Ronda, the gorge that divides the city in half allows nature to steal the spotlight.
Bilbao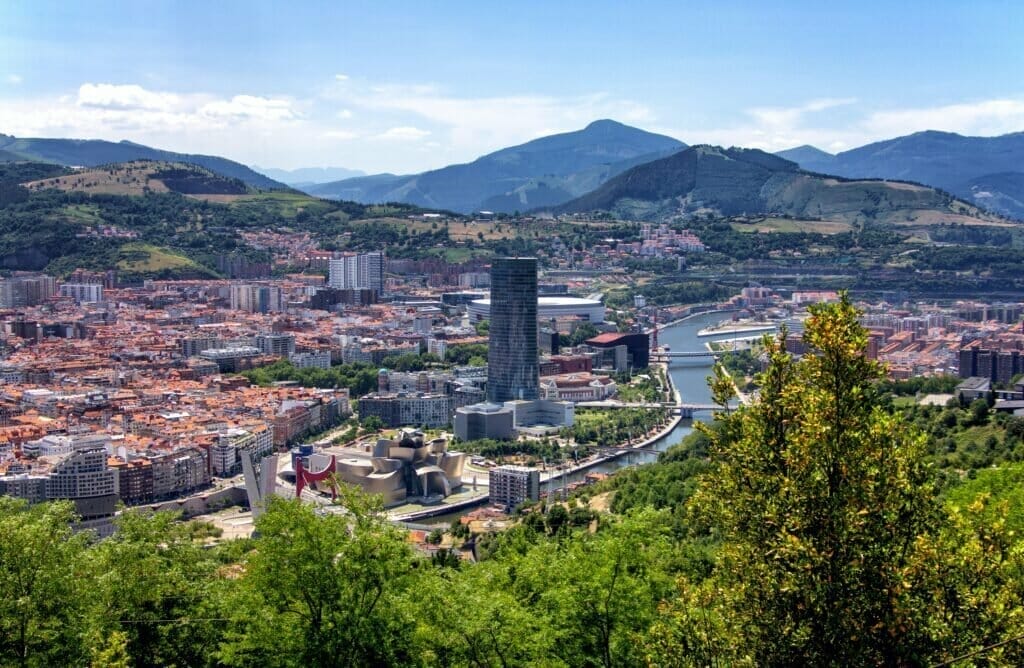 The Basque city of Bilbao will welcome you with a mouthwatering mash-up of silvery-ribboned modern buildings (the Guggenheim) and patchwork lanes. The Mercado de la Ribera, a massive riverside food market that is a visual pleasure, is located in the centre of it all. Everything is on sale, including a wide variety of plump mushrooms, several types of jamon, and boat-fresh goodies like chewy goose barnacles and bright pink prawns. This is the cuisine of the Basque Country in miniature, both in terms of quality and variety.
Getxo, a posh coastal hamlet on the outskirts of Bilbao but is nonetheless fundamentally a modest fishing community, has food running through its veins. The historic port is still made up of a collection of fishermen's houses that may be reached by strolling along the boardwalk that gently curves past elaborately crafted villas and stone-faced buildings. Try Bar Arrantzale for a cold drink on a terrace shaded by trees while the sun warms the dunes of the Bay of Biscay.
San Sebastian
San Sebastian is a beautiful coastal city located in the Basque Country, in the north of Spain. The city is known for its stunning beaches, tasty food, and relaxed atmosphere. One of the top attractions in San Sebastian is the old town, a charming area full of narrow streets, colorful buildings, and small cafes.
The Plaza de la Constitución and the Plaza de la Trinidad are two of the many squares where you can sit and enjoy a coffee or a pintxo, a local snack similar to tapas. For those looking for adventure, there are plenty of activities to do in and around San Sebastian. You can go hiking in one of the many national parks nearby, or take a surfing lesson in one of the city's beaches.
Rioja
Rioja is the wine area of your Instagram dreams, with the sun shining on rolling vineyards and peaceful cobblestone streets. Baigorri, Ysios, and Valdelana are just a few of the well-known vineyards with tasting rooms, but in the charming mediaeval village of Laguardia, don't miss the modest 18th-century El Fabulista. This stone-built winery still uses antiquated machinery, including feet, to crush its grapes, and its tipples are reasonably priced.
Instead of merely drinking wine, soak in it. The spa in Elciego's bizarre Marques de Riscal winery-hotel, designed by Frank Gehry, specialises in vinotherapy and offers services from upscale cosmetics company Caudalie. A hydro-massage relaxes shoulders, a Merlot body wrap tones the skin, and a Premier Cru facial even promises to magically remove wrinkles.
Girona
This historic city on the Onyar river's banks emanates Catalan assurance. It features a thriving restaurant scene (try the famous Celler de Can Roca), a maze-like old town, and fantastic shopping on La Rambla de la Llibertat.
Jerez de la Frontera
The city of gipsies, grief, and musk described by the poet Lorca is a labyrinth of streets, plazas, and dive bars fueled by jamon, fino, and the rattling of buleria rhythms. Visit a sherry bodega first thing in the morning; the most beautiful is Bodega Diez Merito. After lunch and a nap, go to one of the city's tabancos for tapas and flamenco (traditional bars). Go to El Pasaje first, then listen to your ears.
A Coruña
A Corua has a rebellious aspect to it from having grown up so far away from authority. Excellent urban beaches, a booming surf scene, gritty backstreets brimming with unexpected businesses, a world-class museum of science and technology, a hopping bar scene, and some of the best seafood Europe has to offer can all be found there. Try anything on Calle Estrella.
Zaragoza
Caesar Augustus, King Alfonso I and Goya all made their mark on Zaragoza, but they were eclipsed by the Virgin Mary, who appeared to St James in this city, perched atop a jasper-stone pillar — which explains why Zaragoza is one of the holiest shrines in Spain. People-watch in the magnificent Plaza del Pilar and do go to the Basilica de Nuestra Señora del Pilar to see, well, the pillar. Above all, explore El Tubo, the warren of medieval alleyways that provides some of the buzziest nightlife in Spain.
Oviedo
This cider-soaked city is said to be the country's most romantic. Elegance, wit and a certain smugness (born of the fact that Asturias was the one part of Spain the Moors couldn't take) characterise the city, a mix of medieval and modernist built for wandering hand in hand. Oviedo has no real must-sees, so no pressure, but does have a passion for nightlife, mainly around the lively Calle Mon.
Ibiza
Ibiza is known for hedonism and has superclubs, upscale dining options, and beach bars, but it also excels at hippy juice bars and yoga retreats. The White Isle is big enough to lose a few weeks on, but it's also ideal for a 48-hour getaway, especially because aircraft from the UK arrive and go all through the day. Ibiza requires at least one extremely late night, so it's a good thing Pacha, the island's most upscale club and a favourite of David Guetta, is open until dawn.
Recommended Read: 20 Things to Do in Ibiza Spain
Madrid
Madrid is the capital of Spain and one of the country's most important cultural centers. The city boasts an impressive number of museums, galleries, and landmarks, making it a popular destination for art lovers and history buffs. One of the top tourist attractions in Madrid is the Royal Palace, a stunning palace that was once the residence of the Spanish royal family.
The Prado Museum, one of the world's most renowned art museums, is another must-visit attraction. Madrid is also a great destination for shopping, and the Gran Via is the perfect place for a shopping spree. The street is lined with shops, boutiques, and department stores, and you can find everything from high-end fashion to streetwear.
Recommended Read: 10 Things to do in Madrid Spain
Barcelona
Barcelona is one of the most famous cities in Spain, known for its rich history, stunning architecture, and delicious food. The city is a melting pot of styles and cultures, making it a must-visit destination for anyone traveling to Spain. One of the most popular attractions in Barcelona is the Sagrada Familia, a breathtaking basilica designed by the famous architect Antoni Gaudi. La Rambla, a famous pedestrian street, is another must-see attraction.
Here you can stroll around and soak up the lively atmosphere, admire the street performers and artists, and visit the iconic La Boqueria market. Barcelona is also home to some beautiful beaches, such as Barceloneta, Icaria, and Bogatell. These beaches are perfect for a day out in the sun and offer a great view of the Mediterranean sea.
Recommended Read: Awesome Things to do in Barcelona Spain
Gran Canaria
Gran Canaria is one of the Canary Islands, located in the Bay of Biscay. The island is a great destination for those looking for a mix of beaches, nature, and culture. One of the top places to visit in Gran Canaria is the Roque Nublo, a volcanic rock formation that is a symbol of the island.
The Maspalomas dunes, located in the south of the island, are another popular attraction, offering a unique desert-like landscape. When it comes to food, Gran Canaria is known for its seafood. The town of Mogán is famous for its fresh fish and seafood restaurants, where you can indulge in the local cuisine.
Costa Brava
Costa Brava is a beautiful coastal region located in northeastern Spain, known for its rugged coastline and crystal clear waters. The region is a great destination for those looking for a mix of culture and nature. One of the top things to do in Costa Brava is to visit the charming coastal towns such as Cadaqués, Begur, and Tossa de Mar.
These towns boast a mix of Moorish and medieval architecture, beautiful beaches, and vibrant nightlife. When it comes to beaches, Costa Brava has some of the most beautiful and secluded ones in Spain. Cala Sa Boadella, located in Lloret de Mar, is one of the most famous beaches in the region, thanks to its turquoise waters and pristine nature.
Cuenca
Cuenca, which is remote yet surprisingly reachable, is a fascinating weekend getaway for eateries and galleries. The setting of mediaeval Cuenca, high on a curved spur between two gorges, makes it worth a trip in and of itself, but this place, located midway between Madrid and Valencia, also has a few surprises up its sleeve.
One reason is because abstract art helped to popularise Cuenca. Visit the remarkable Casas Colgadas ("hanging houses"), which pour over the top of the mountain and appear to cling to the ochre cliffs, to learn why. Even better, taking the train from Madrid to this odd location only takes one hour.
Almeria
Want a city? Beach? Nature? In Almeria, a Andalucian city that is less expensive and congested than the others, you get the lot. The Alcazaba of Almeria is a hilltop stronghold with breathtaking views, similar to the Alhambra in Granada. However, there is also a sea here in addition to a city and mountains. You can take in the salty air that is fragrant with lavender and rosemary as you stroll around its Moorish gardens and ramparts.
Santiago de Compostela
The mediaeval city in Galicia is not just one of Spain's most sacred sites and a hidden culinary hotspot, but it is also one of the least expensive weekend getaways in the country. Take the airport bus to the Praza de Galicia, which is on the outskirts of the historic Old Town, for easy access. You'll think you've stumbled into a movie set because the granite streets are so slender.
Recommended Read: Top 10 Things to do in Santiago de Compostela
Mallorca
Mallorca, one of the most stunning Balearic Islands, has a lot up its sleeve. At airport check-in, designer bags, second-home tans, and fedora hats tell you everything you need to know about Mallorca in the current era: this year-round island has evolved into the boho-bling Balearic.
Put on your Catalan (you clink cava here with "txin, txin," not "salud") and join the jet set. Be sure to remain Friday and Saturday nights when the island will be the liveliest because there are endless beachfront clubs, hot hotels, spa time, and star-studded restaurants on the menu.
Sample Itinerary for Best Places in Spain for a Holiday:
Island Hopping Adventure:
Start in Ibiza and enjoy the vibrant nightlife, beautiful beaches, and iconic clubs.
Take a short flight to Tenerife and explore its volcanic landscapes, including Teide National Park.
Fly to Mallorca and soak up the sun on its stunning beaches, visit the charming towns of Valldemossa and Sóller.
Finish the island hopping adventure in Gran Canaria, where you can relax on the golden sand beaches and explore the vibrant city of Las Palmas.
Cultural Exploration:
Begin in Barcelona and visit architectural marvels like Sagrada Familia, Park Güell, and Gothic Quarter.
Take a high-speed train to Madrid, explore world-class museums like Prado Museum, visit Royal Palace, and enjoy the vibrant atmosphere of the city.
Head north to San Sebastian and indulge in its culinary delights, relax on La Concha beach, and take a hike to Mount Urgull for panoramic views.
End the journey in Seville, soak up the lively atmosphere of its historic center, visit the Alcazar, and witness a flamenco performance.
City & Nature Escape:
Start in Barcelona and explore its iconic landmarks, vibrant markets like La Boqueria, and enjoy the beachfront in Barceloneta.
Take a train to Costa Brava and relax in picturesque coastal towns like Tossa de Mar and Cadaqués, explore the scenic trails of Cap de Creus Natural Park.
Fly to Palma, the capital of Mallorca, and discover its rich history, visit the impressive Palma Cathedral, and explore the charming old town.
End the trip in Madrid, where you can immerse yourself in art and culture, visit El Retiro Park, and experience the city's lively nightlife.
In conclusion, Spain offers an abundance of incredible destinations for a memorable holiday. Whether you're seeking vibrant nightlife, stunning beaches, rich history, or mouthwatering cuisine, Spain has it all. From the energetic cities of Barcelona, Madrid, and Seville to the idyllic islands of Ibiza, Tenerife, Mallorca, and Gran Canaria, there is something to suit every traveler's preferences.
Exploring the diverse landscapes of Costa Brava, the cultural gems of San Sebastian, and the captivating beauty of Palma adds another layer of enchantment to your Spanish adventure. With endless possibilities for itinerary customization, you can create a personalized journey that perfectly matches your interests and desires. So, pack your bags and get ready to embark on a thrilling holiday in Spain, where unforgettable experiences await at every turn.
In conclusion,Spain is an ideal destination for a holiday. With its beautiful scenery, friendly people and delicious food, it's no wonder that Spain is one of the most popular tourist destinations in the world. So what are you waiting for? Pack your bags and head to Spain for the vacation of a lifetime!
FAQ for Holiday in Spain
What are the best places to visit in Spain?
Spain has a lot of beautiful and breathtaking destinations. Some of the best places to visit in Spain are
Granada
, Madrid, Barcelona, Seville, Valencia, and the Basque Country.
What are the top destinations for a beach holiday in Spain?
Spain's coastal area offers a vast range of beautiful beaches for tourists. Some of the best beaches in Spain are in Costa del Sol, Andalusian, the Basque Country, and the region of Catalonia.
What makes Granada a must-visit destination in Spain?
Granada is a historic city located in southern Spain and is famous for its beautiful architecture and monuments. You can visit the Alhambra – a palace and fortress complex, and the Alcázar of Genoa – a beautiful castle, both of which are must-sees.
What are the top cities to visit in northern Spain?
Northern Spain has some of the most beautiful and well-preserved destinations that highlight the country's ancient history, languages, and lifestyle. Some of the top cities to visit in northern Spain are Bilbao, San Sebastian, Santander, Santiago de Compostela, and Oviedo.
What are the must-visit holiday destinations in Spain?
Spain has a vast range of great holiday destinations to choose from. Some of these are Madrid, Barcelona, Valencia, Seville, and Ibiza.
What is the best beach destination in Spain?
Spain is home to a wide range of beautiful beaches. However, the best beach destination in Spain is the Costa del Sol region.
What are the best places to see when visiting Spain?
Some of the best places to see when visiting Spain include the Sagrada Familia in Barcelona, the Alhambra in Granada, the Royal Alcazar in Seville, and the Palace of Catalan Music in Barcelona.
What are the best places to eat when visiting Spain?
Spain is well-known for its delicious cuisine. Some of the best places to eat when visiting Spain include Casa Lucas, Bodega la Ardosa, La Vina, La Azotea, and Bar La Plata.
What are the most beautiful beach towns in Spain?
Spain has some of the most beautiful beach towns in Europe. Some of the popular ones include Sitges, Nerja, Llafranc, Conil de la Frontera, and Llançà.
What is the most beautiful part of Spain to visit?
Spain has many beautiful places to visit, but the most beautiful part of Spain is the region of Andalusia. Andalusia is one of the most visited regions in Spain and is known for its historic cities, beautiful beaches, and scenic villages.
Get your Notion Travel Planner Template!
Embark on your next adventure with the Wanderlust Planner – Notion Travel Planner Template – Notion Travel Planner Template for 2023 (chasingwhereabouts.com), the ultimate Notion Travel Planner Template. Organize your wanderlust-fueled dreams and turn them into unforgettable journeys. Whether you're a seasoned globetrotter or a newbie explorer, this template has you covered.