When thinking of France, many people imagine Paris with its Eiffel Tower, fashion, and fine wine. However, there is much more to the country than its capital. From the vineyards of Provence to the beaches of the Riviera, France has something for everyone. In this post we will be covering the best places to live in France for expats.
We all know that moving overseas entails adapting to a completely different way of life. This is frequently a key draw for moving up sticks. But occasionally, we simply can't help but yearn for the comfort of home. Thankfully, France is teeming with sizable expat groups offering that dose of familiarity to homesick migrants.
Here are some of the top areas in France for expats to live:
Brittany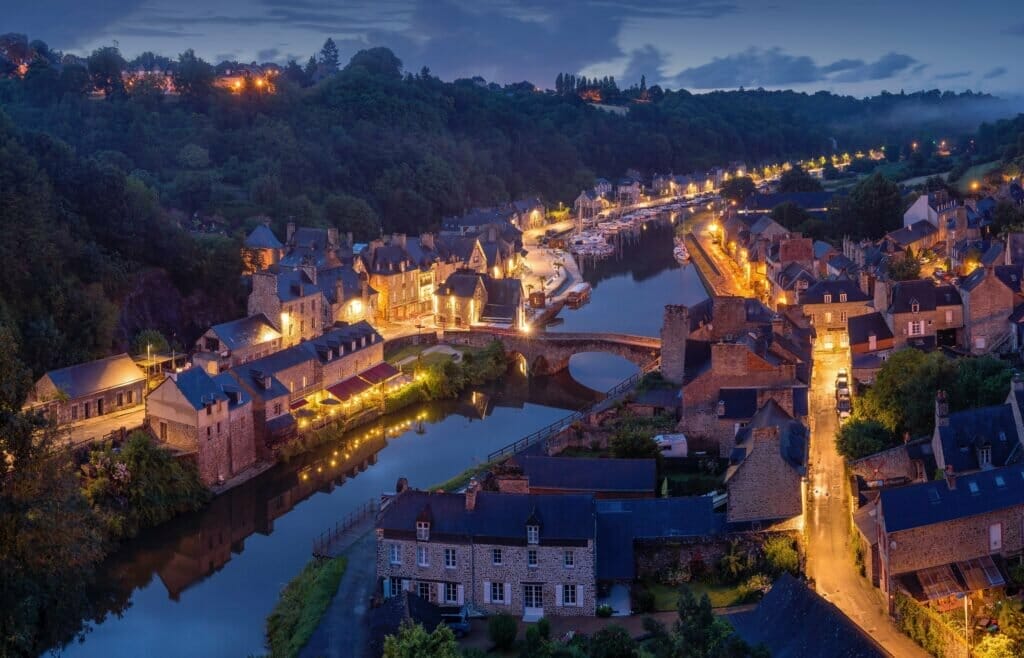 Brittany, which located in the northwest of France, is a shelter for expats. UK citizens don't need to travel far to enjoy the boundless coastline, historic villages, and reasonably priced real estate.
Midi-Pyrénées
There is a sizable expat population in the former administrative region of France's Midi-Pyrénées. The region, which straddles the French-Spanish border, is well-known for Toulouse, which serves as its capital. There are many people living there and several decent career prospects. For foreigners seeking a laid-back French lifestyle, the Midi-Pyrénées region is a favoured choice because of its rural and tranquil outer areas.
Poitou-Charentes
Poitou-Charentes, which is now a part of Nouvelle-Aquitaine, is home to more than 16,000 Britons. Brits find it appealing due to its sunny, mild environment in southwest France. The town of Charente is the most well-liked by tourists since it has excellent transportation options, the lovely Charente River, and a wide variety of outdoor and aquatic sports.
Bordeaux: the best place to retire in France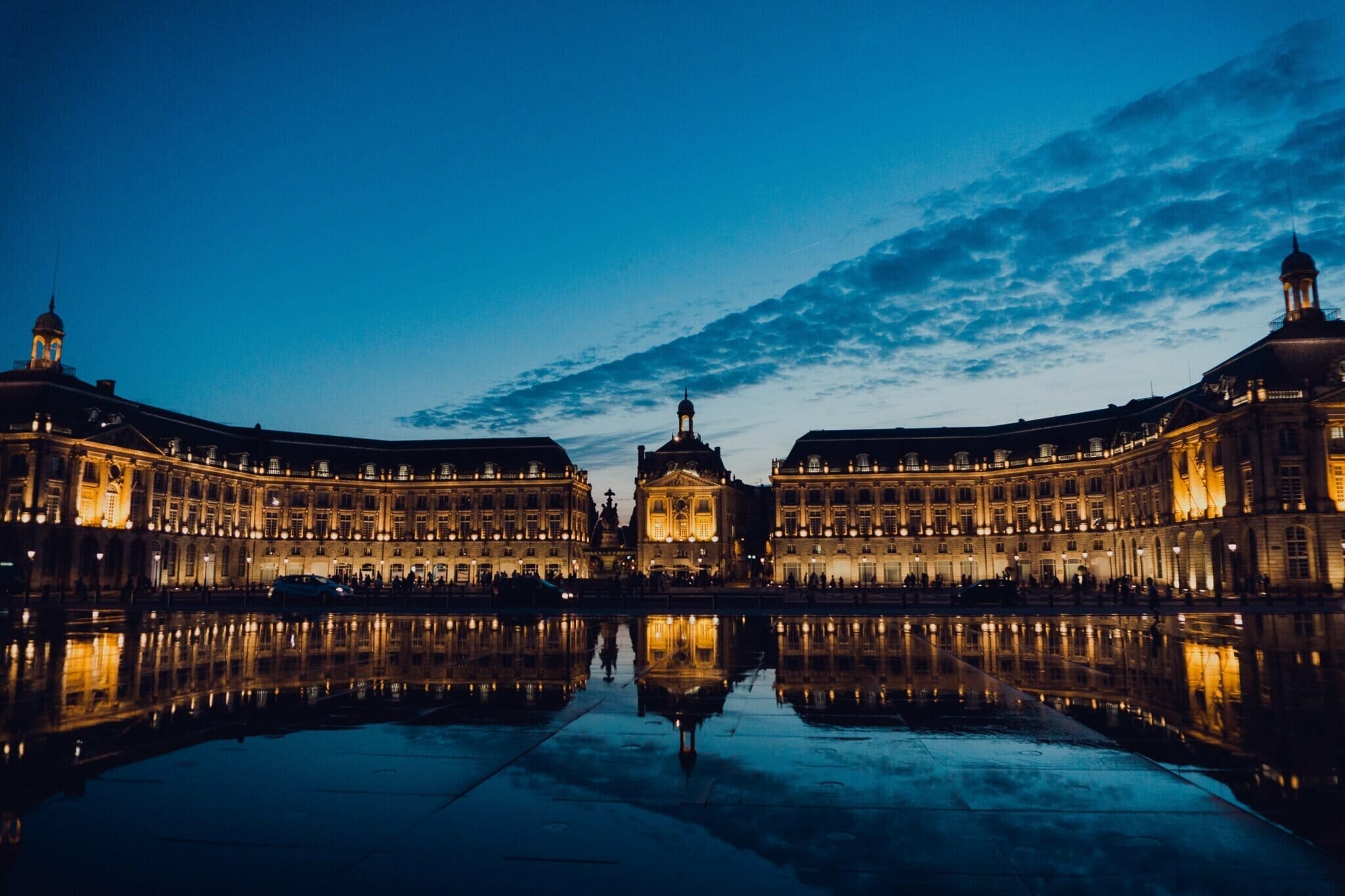 Bordeaux is a stunning town in the Aquitaine area of southwest France and is sometimes referred to as "Little Paris." What it shares with the capital – and what it doesn't – makes it perfect for retirees. Bordeaux offers the same cosmopolitan lifestyle as Paris thanks to its upscale stores, classic cafés, and fine dining establishments. The price is where it differs.
Bordeaux is far less expensive than Paris to live in. And the town is surrounded by vineyards as well. Either invest in real estate yourself or simply relax and savour the fruits of one of France's most renowned wine regions.
With moderate winters and deliciously warm summers, the weather has also improved. You can easily access the Pyrenees for some exhilarating winter skiing or the laid-back coast for a tranquil summer. For retirees, Bordeaux is undoubtedly the place to be.
Languedoc-Roussillon: the best place to retire in southern France
Many refer to Languedoc-Roussillon as "the actual South of France." It is currently a part of a larger area named Occitanie. The region epitomises all the lovely southern France stereotypes, kissing the Mediterranean, filled with wine, and loaded with charming villages.
Given its location, Languedoc-Roussillon is incredibly inexpensive. Compared to Provence, it is substantially less expensive and has less visitors. Montpellier, the country's largest city, is rich in culture. Its economy is expanding, its social scene is vibrant, and its real estate market is prosperous. Additionally, the city has excellent transportation options, including five airports.
Paris
The capital of France, known as the "City of Light" and the "City of Love," is well-known across the world and for good reason. Paris is a useful area to reside in addition to its outstanding collection of restaurants, attractions, and captivating museums.
Both the economy and the employment market are robust. You may anticipate a fantastic work-life balance and travel anywhere in Europe with ease using its transit system.
Lyon
Widely referred to as the gastronomic capital of France, Lyon is guaranteed to bring the best to the dinner table. As well as its fine food, Lyon is young at heart with an employment focus on technology and innovation. It's an hour and a bit's drive to the Alps and home to one of France's largest city parks.
It's also a football-mad city but not in the way you might think. Lyon's women's football team attracts huge crowds every week and is regarded as the best team in Europe. The city is credited as being a frontrunner for gender equality and this is reflected in the sport.
Marseille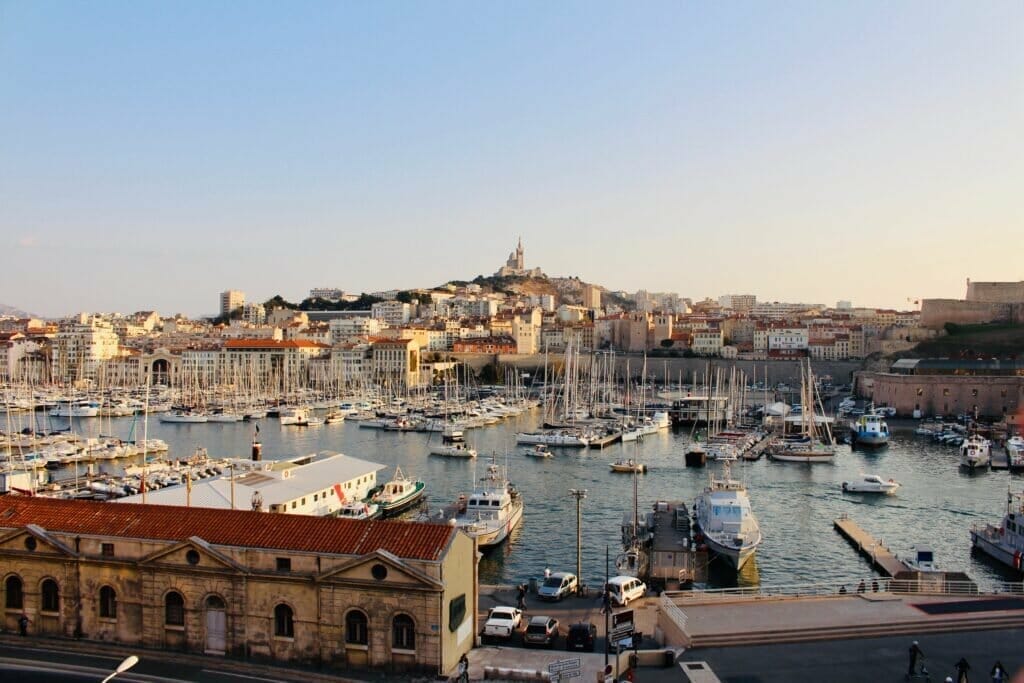 France's oldest city historically but not geographically. The second-largest city in France and the largest on the Mediterranean coast is Marseille, which is rapidly expanding. The economy is booming, and there are many work prospects.
Marseille is surprisingly a cheap city to live in given its size and location. Renting is about 50% less expensive than in Paris, and buying can be up to 75% less expensive.
Annecy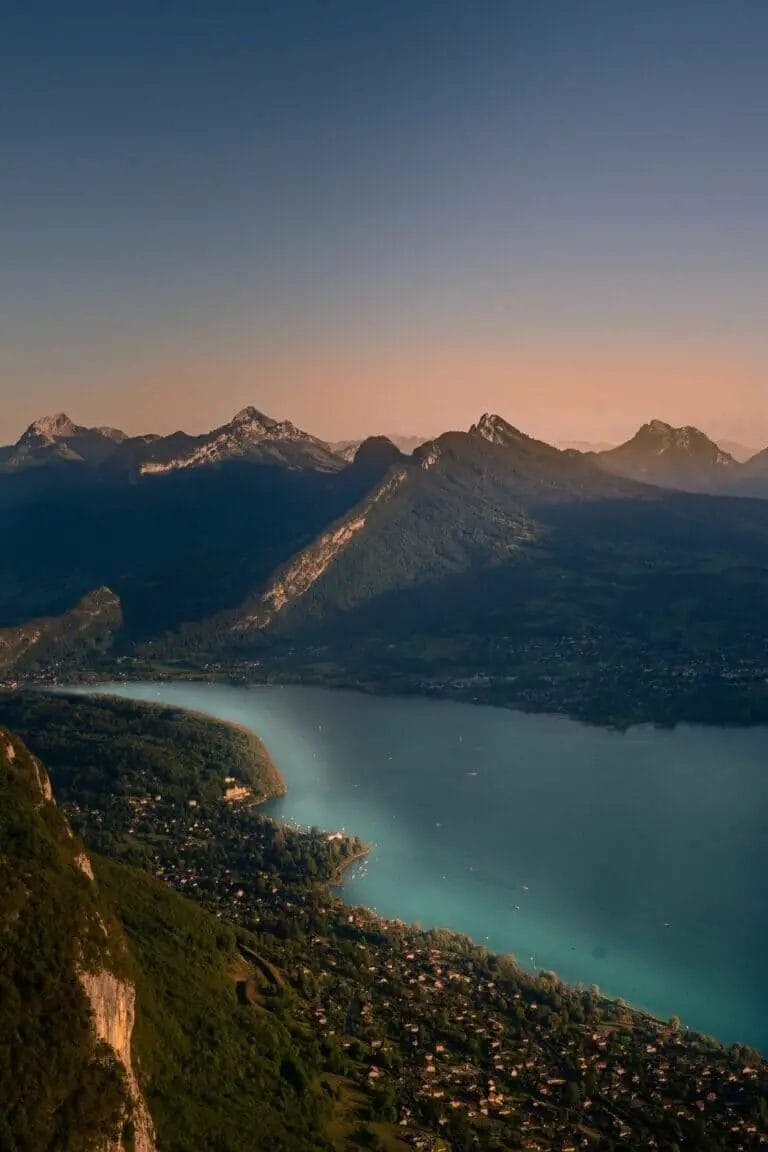 The "Venice of the Alps," as Annecy is known, may be the undiscovered jewel for passionate couples. It's a village with winding canals, a clear lake, and incredible energy and beauty. The town is located not far from the border between France and Switzerland, and the surrounding Alps are clearly seen.
The people of Annecy adore sports and being outside. There are many different sports groups, from squash to table tennis, skiing to bridge, and ice hockey. The town is passionate about gastronomy, just like most of France. It has eateries that range from casual to three-star Michelin, as well as bistros.
Lourmarin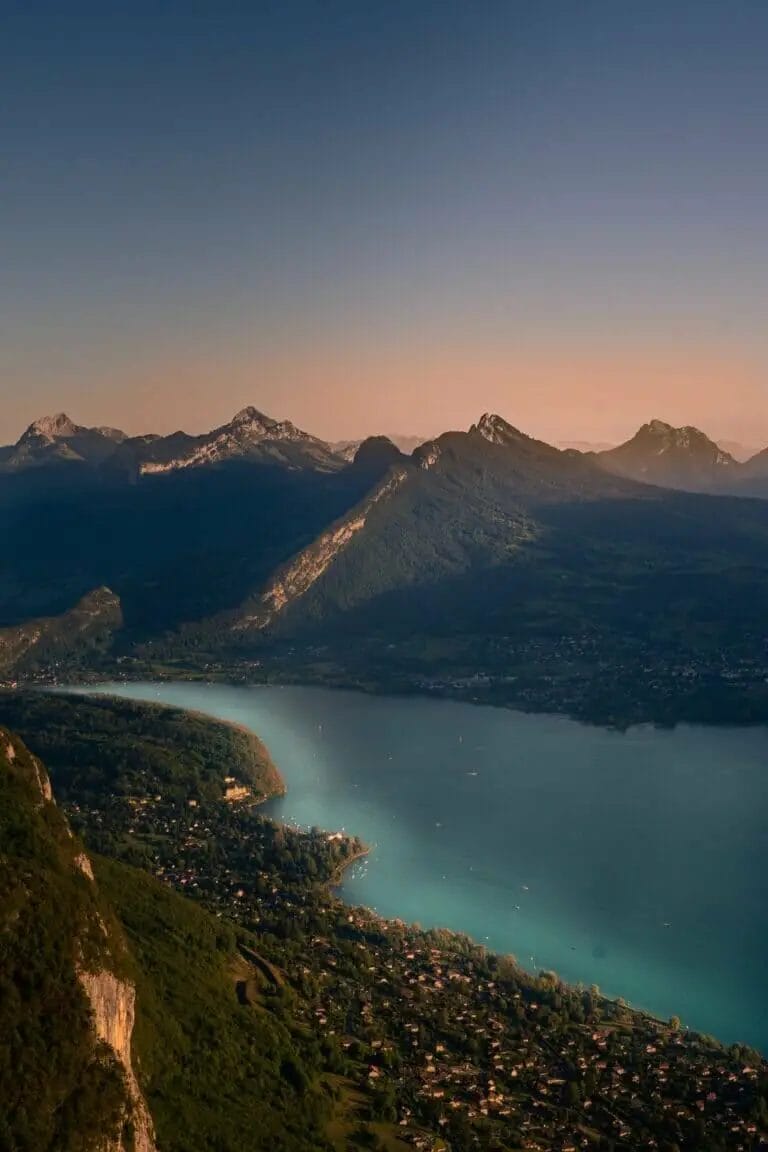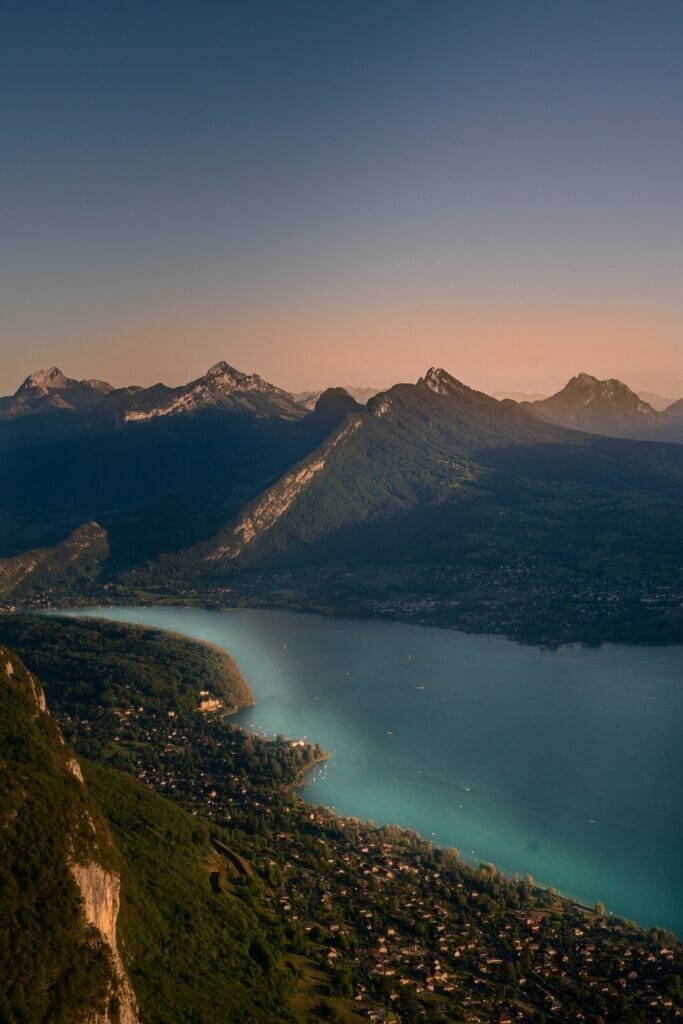 Lourmarin offers a taste of Provence from a less well-known area. Although the village's origins may be traced to the Middle Ages, today its cobblestone alleys are crowded with shops, eateries, and cafés. On your way to the market, you'll be trailed by the aroma of lavender and surrounded by stone structures covered in ivy.
The relaxed and tranquil style of life here is suitable for anyone wishing to unwind in a picturesque location in France.
Juan-les-Pins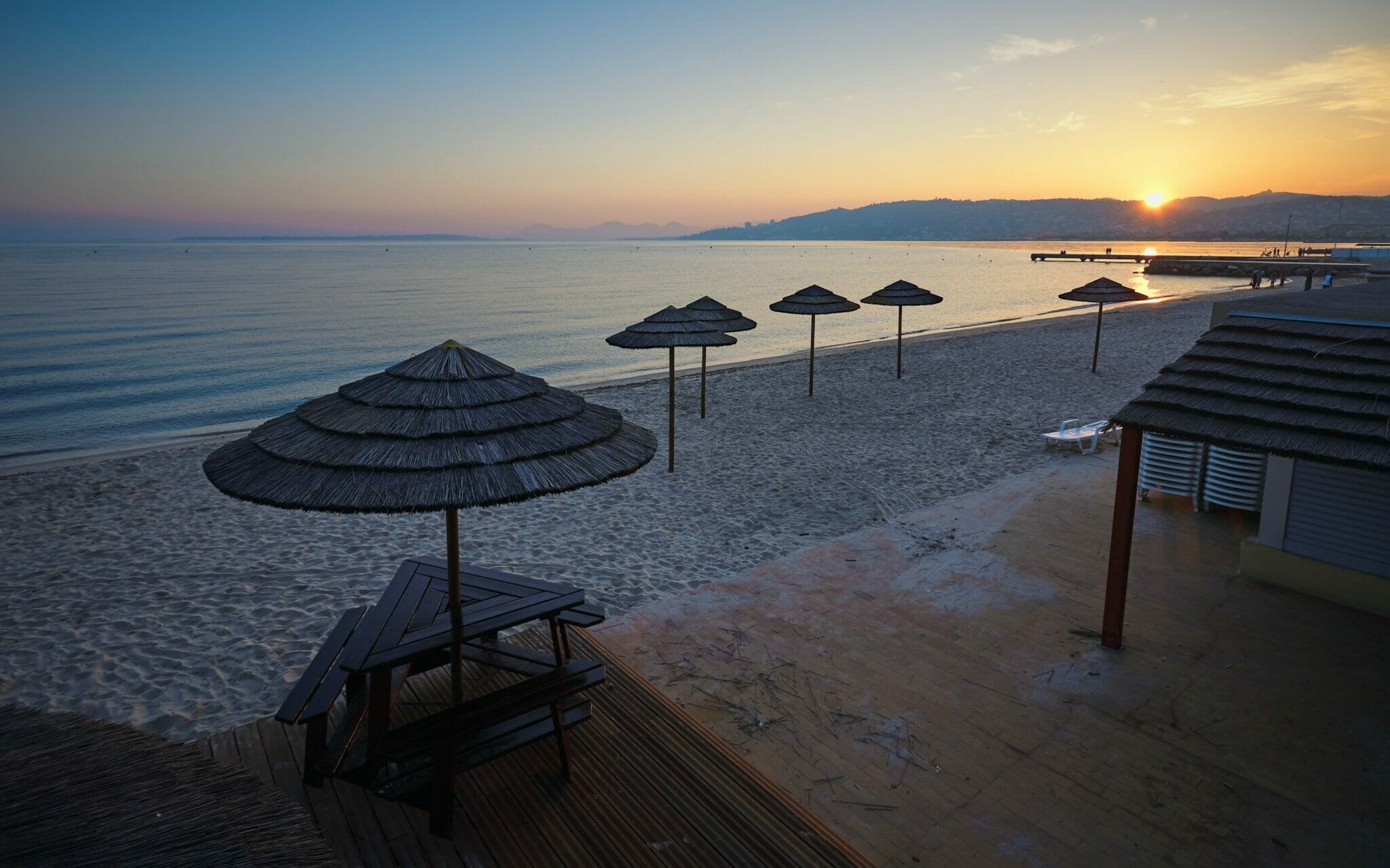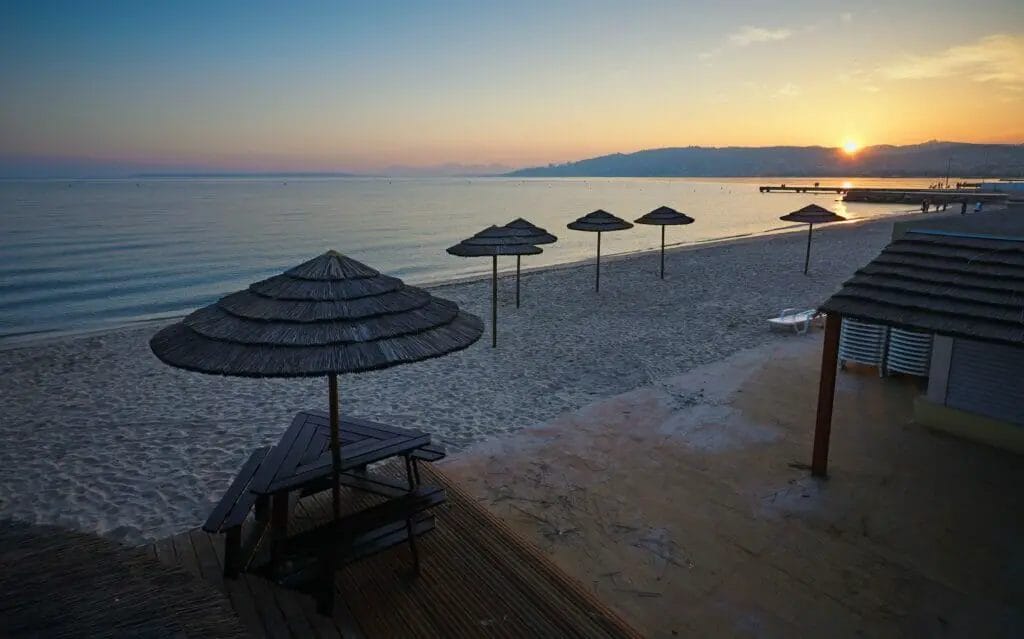 Juan-les-Pins, a town designed for beachgoers, might be one of the best places to dip your toes in the sand. The town, which is on the French Riviera, is well-known for its yearly jazz festival and its inhabitants value a sense of small-town togetherness.
Since the weather is usually pleasant throughout the year, you can eat outside whenever you like and drink outside whenever you like.
Haute-Garonne in the Midi Pyrenees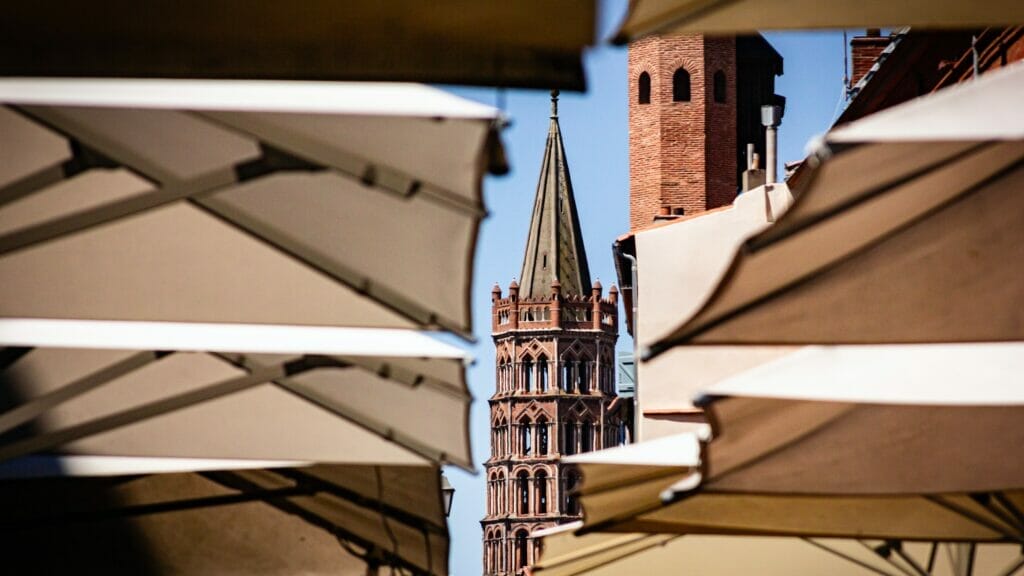 The department is located in southern France's Midi-Pyrenees area.
With lovely rolling hills to the north, enormous forests, and the Pyrenees to the south, Haute-Garonne boasts a varied terrain. It's not the most affordable region in France, but property prices are more competitive than in other areas, and with some searching, you can locate some really affordable properties.
There are many chances for those who love the outdoors to explore and take in the breathtaking environment, from hiking in the summer to skiing in the Pyrenees in the winter.
Toulouse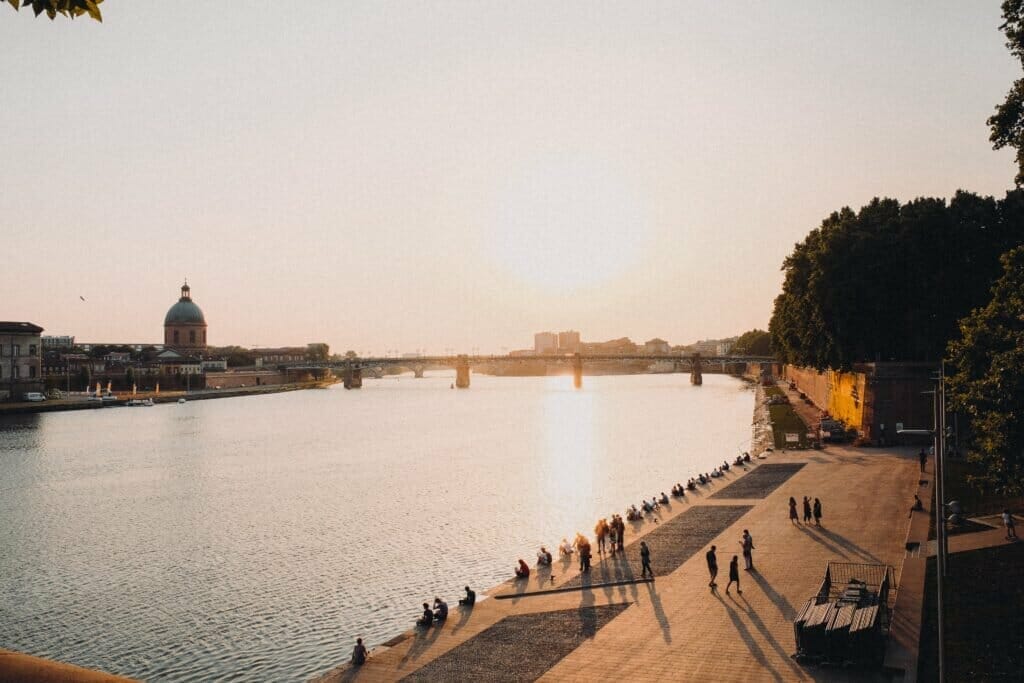 An excellent location for young, active families seeking an interesting, dynamic lifestyle with access to top-notch educational institutions for kids. The French love Toulouse, which is frequently chosen as the country's most desirable city to live in.
Toulouse, the fourth-largest city in France, has the moniker "La Ville Rose" (the pink city), which refers to the colour of the city's roofs and brickwork.
Toulouse is invigorated and galvanised by the canals, with no shortage of breathtaking walks and beautiful landscapes, as they are embraced by the Garonne River and the Canal du Midi.
The city is home to some of the greatest schools in France, including public schools and the International School of Toulouse, which was founded particularly for the children of Airbus expat workers. The firm occasionally covers tuition costs as part of the benefits package for its employees.
Many expatriates (especially those who have lived in France for a long time) send their children to the local schools because of the high quality of education offered there.
Saint Gaudens
Prior to Toulouse taking over, Saint Gaudens served as the Haute-Garonne region's capital. A very attractive spot to live with all the neighbourhood conveniences you need, such as stores, healthcare providers, schools, and banks.
Saint Gaudens is about an 80KM drive from Toulouse if you'd want to spend the day there.
Living in Saint Gaudens will allow you to take advantage of some breathtaking views of the Pyrenees and the Garonne valley.
If you enjoy cycling, you almost certainly already know about the wonderful paths available to you in Saint Gaudens. It was the starting point of one of the hardest stages of the Tour de France mountain races in history, which involved climbing across the Pyrenees.
Pyrénées-Atlantiques in Aquitaine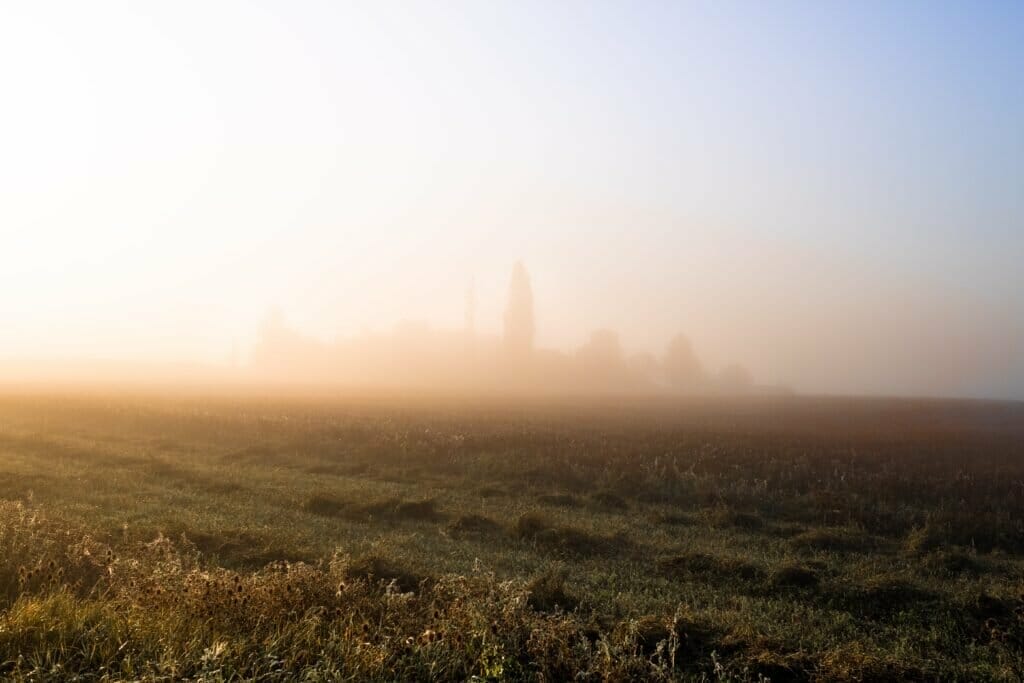 With the Pyrenees to the south and the Bay of Biscay to the west, the area is absolutely beautiful. The Pyrenees-Atlantiques region has pleasant winters and warm summers.
Bordeaux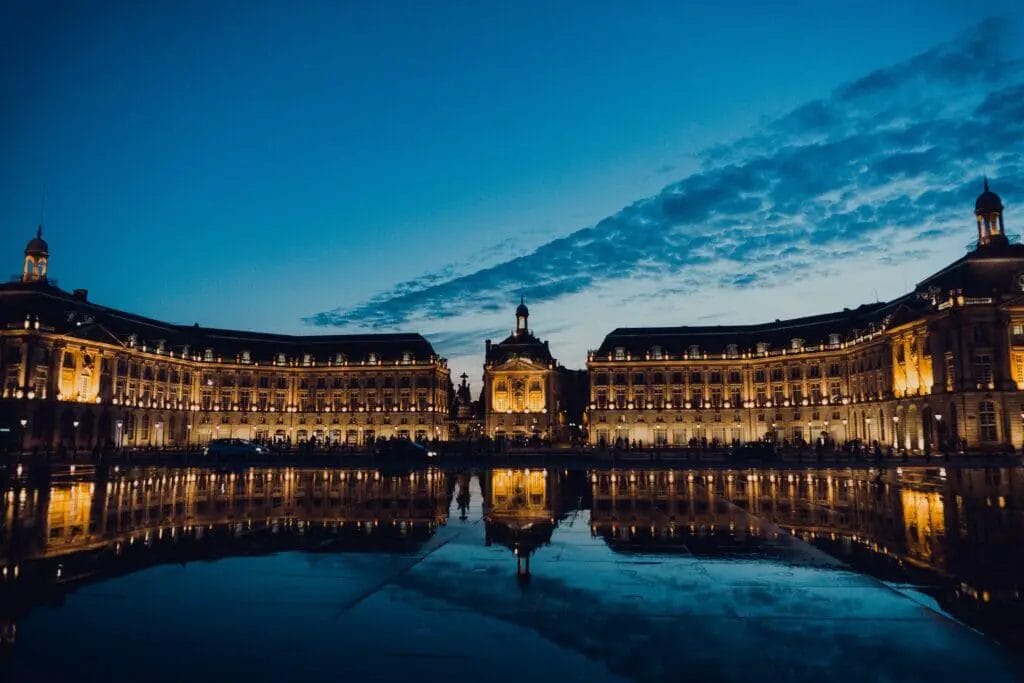 With 239,000 residents, Bordeaux is a charming port city located along the Gironde river.
Surrounded by some of France's most famous wine country, positioned just 45 minutes to an hour from the Atlantic Ocean and miles of magnificent beaches, Bordeaux is well located for wider travel, only a 3-hour rail trip to Paris, and 3 hours from the Pyrenees Mountains and the border of Spain.
In the past, Bordeaux was thought of as one of France's trendiest cities. By the turn of the 20th century, it had, however, lost most of its glitz and developed a reputation for being quite dull.
To change that, a lot of work and effort was put forward, and now that the entire city is being spruced up through construction and restoration projects, Bordeaux is experiencing a resurgence in popularity.
Bordeaux has lovely parks and walking paths, restaurants and cafes, and, naturally, a large wine museum that you shouldn't miss.
Bordeaux has great public transit, including a brand-new tram system that makes it simple to navigate the city without a car.
Pau
Pau is nevertheless very attractive and perfect for individuals who seek a slower pace of life without being in a more rural setting, even though it isn't quite as grand as Bordeaux.
Pau, the second largest city in Aquitaine after Bordeaux, was once the seat of government for the illustrious historical province of Béarn.
It is situated in a lovely environment, 200 metres above sea level and overlooking the Gave de Pau mountain river valley. About 100 kilometres separate Pau from the Atlantic Coast, and Pau is close enough to the Pyrenees for day getaways.
Pau has one of the highest ratios of vegetation per square metre per person of any European city, earning it the nicknames "Green City" and "Garden City."
Pau has a vibrant, active vibe because it is a university city with up to 12,000 students living on and off campus. You'll love your shopping expeditions because to the superb selection of shops and outlets.