It is very astonishing that Palma makes it onto any list of the greatest locations to visit in Mallorca given the abundance of incredible beaches, wonderful fishing ports, national parks, and hilly trails nearby.
However, it undoubtedly does because this little-known historical treasure, with its pleasant coastal environment, is a winner. This post will cover all the things to do in Palma de Mallorca Spain.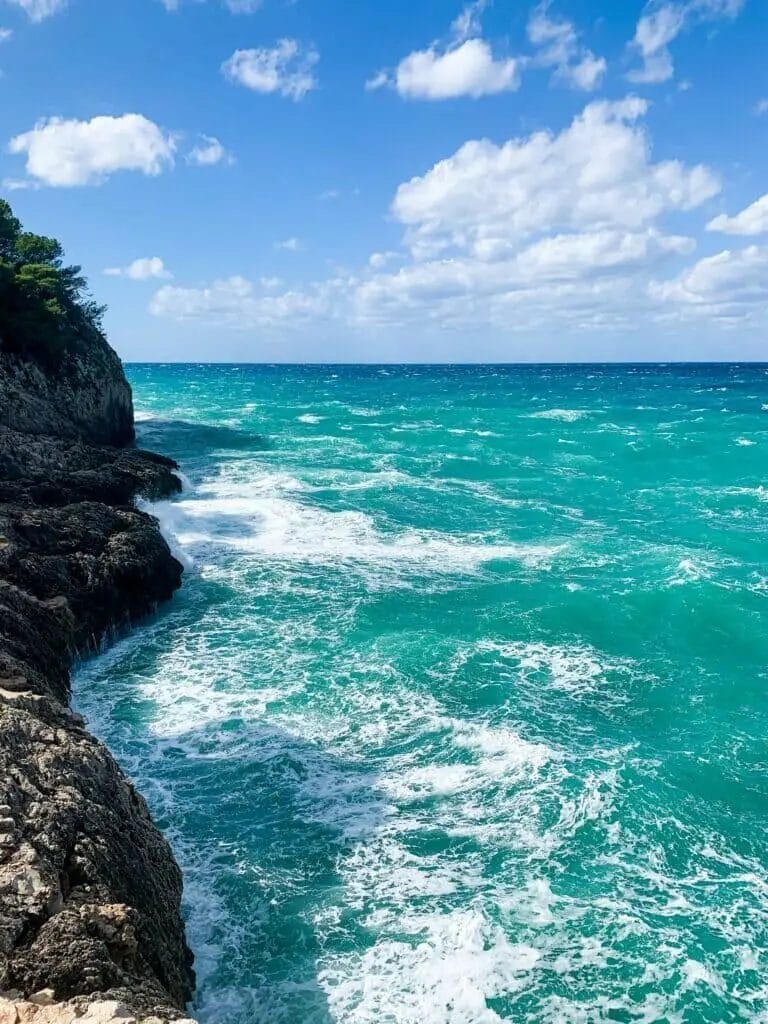 Things to do in Palma De Majorca
Bellver Castle
Starting in the 14th century, this is when Palma's historical treasures truly start to take off! Bellver Castle, 3 km west of the centre, gives breathtaking views of the city and the harbour and is now home to the island's history museum. Visitors can also explore the moat area and climb to the roof (!).
Tickets for entry are only 4€ and are available every day of the year.
Wander the Old Town
The charming cobblestone alleyways of this region, also known as the Casco Antiguo, showcase the best of rustic Spain.
There is unmistakably a romantic quality to the entire area, which is especially lovely around a golden hour when the buildings' yellow stone is exquisitely lit up and the shadows picturesquely stream down the narrow lanes lined with wrought-iron balconies and wonderfully colored shutters.
You could gladly explore and take pictures for hours if you wanted to; in all honesty, you should!
Take a look at the Palma de Mallorca cathedral.
One of the best things to do in Palma de Mallorca, aside from shopping and dining, is to see the city's renown Gothic cathedral.
The Palma Cathedral, sometimes called La Seu, is the destination in Palma de Mallorca that receives the most tourists.
It's a breathtaking landmark perched above the water. (Unlike most Catholic churches, you have to pay to enter and view it.
Walk the tapas trail of Palma's Ruta Martiana
Ruta Martiana, also known as Tapas Tuesday, was created to draw people in on the least busy night of the week. It happens in the heart of the Old Town in Gerreria. A drink of beer or wine and a tapas dish are available at the establishments along the route for for €2-€3 (£1.80-£2.75), making it a great way to explore the Old Town. Pintxos, or delicious bits on a slice of bread, are more often known as tapas, and most restaurants feature platters with a variety to choose from.
Admire the Royal Palace of La Almudaina
This Mallorca palace, together with the church, is a well-liked tourist destination in the island's capital.
The Royal Palace of La Almudaina is a must-see while sightseeing in Palma de Mallorca. It's simple to accomplish because it's right next to the cathedral.
Though the existing palace was erected in the 14th century, the location dates back to Roman times. (In Arabic, almudaina means "fortress" or "citadel").
Even now, when the Spanish royal family is present, they still hold formal celebrations in the palace.
The interior features numerous authentic 16th-century Flemish tapestries hanging on the walls, as well as beautiful ceilings with characteristic Mallorcan black-and-red hues.
Visit the ancient Arab Baths
The Arab Baths in Palma's Old Town were only discovered in the gardens of a manor house a century ago, but they date to a period between the 10th and 12th centuries when Palma was an Arab city known as Medina Mayurqa. The Arab Baths are believed to have been built from the remnants of other structures from earlier eras and are believed to have been attached to a private residence rather than a public hammam. The domed roof tepidarium's (mostly Roman) columns are all unique and obviously recovered from various locations. The baths are a small yet intriguing location to see and are situated in a lovely, isolated garden.
Visit Esbaluard Museum to learn about art history.
Esbaluard, Mallorca's art gallery, is located right in the middle of the city, and with an entrance price of only €6 (£5.50), there is really no reason not to go. Approximately 500 modern and contemporary artists have works on exhibit in the enormous venue, including Joan Miró, who is featured once more. Even some of Picasso's lesser-known ceramic works are on display. You can learn about Balearic history by strolling through the gallery, from the neighborhood where the building is located's Islamic beginnings until the present. On-site amenities include a viewing platform for admiring the breathtaking views, a restaurant, and the Aljub, a former freshwater cistern turned versatile event venue.
Visit the Joan Miro Museum
In Palma, Mallorca, in 1929, surrealist artist Joan Miro married Mallorcan Pilar Juncosa. They eventually made Palma de Mallorca their home.
The Miro Mallorca Fundacio is now located in Miro's former workshop and bright studio.
This museum, perched atop a hill with views of the sea and gardens, is home to more than 6,000 pieces of Miro's artwork. Along with incomplete paintings, there are sculptures and graphics on display.
The way the exhibits are set up makes it appear as though Miro put down his paintbrush and went for a lunch break.
Set sail on the oldest active ship in Spain
It's fun to sail along the coastline of Mallorca, but why not take it a step further and join the oldest operating ship in Spain? Launched in 1841 and registered in Ibiza, the Rafael Verdara has a lengthy and colourful past. You may now reserve tours for the day, a romantic twilight cruise, or, for the more daring, a 10-day whale-watching expedition aboard this well-kept and fully working vessel (only available in summer). Day trips depart at the Muelle de Golondrinas de Palma for €95 (£87) per adult. Although it isn't the most affordable, its worthwhile.
Buy some Gordiola glassware for a unique souvenir
For more than 300 years, Gordiola has produced glassware in Mallorca, and the company is still known for its inventive, creative blowing and decorating. You'll take home something absolutely unique because of the company's method to making bowls, stemware, vases, and other products, which ensures that no two are alike. The workers of Vidrera Gordiola, which is near the cathedral and in the heart of Palma, are happy to answer inquiries about the
beautiful goods on show. Picking up some Gordiola glass is the best way to bring a bit of Mallorca home with you; just make sure to pack it securely!
Visit the Royal Palace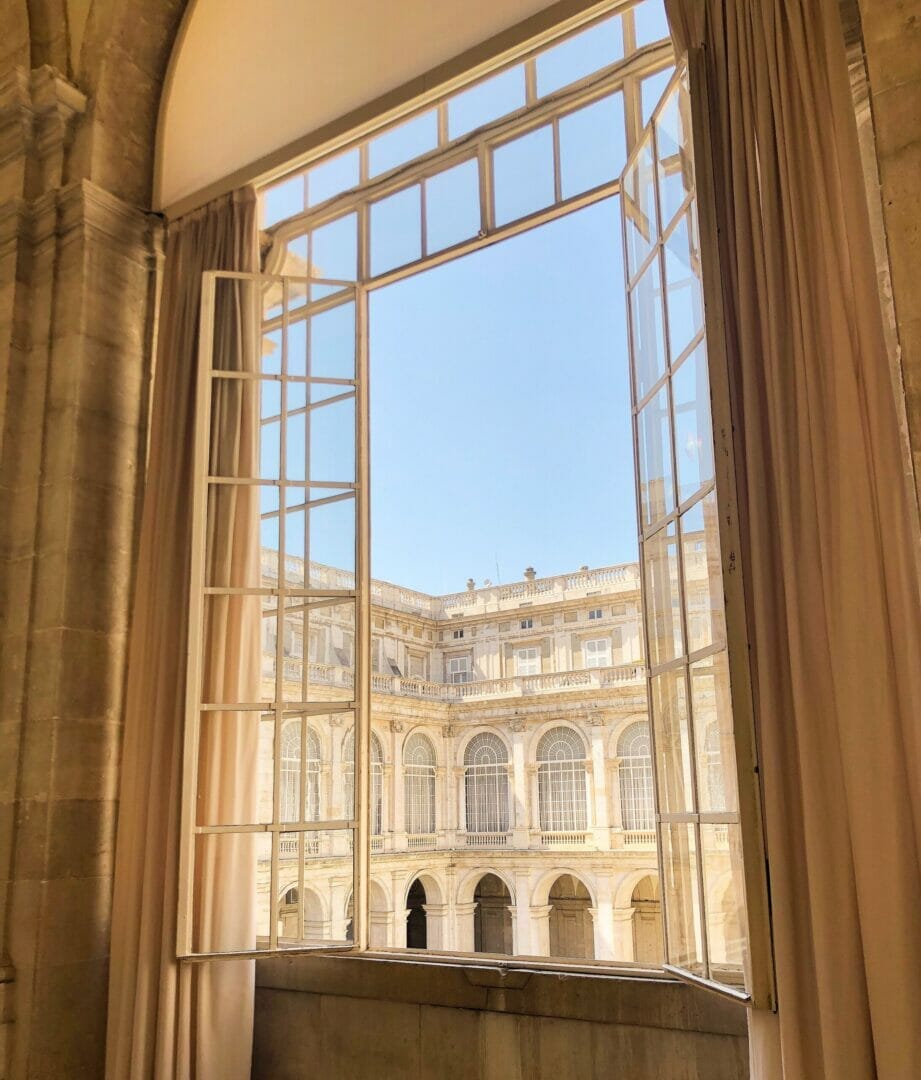 It was used as a venue for Spanish and Mallorcan rulers to hold court there. The citadel is still used by the Spanish monarchs for visitors. The entrance cost for adults is €7 (£6.40), and it is open all year round (but it closes sooner from October to March). There are several historical tapestries in the courtyard, and another Joan Miró painting is housed within the outer Moorish arches
Take the train to Soller
There is a lovely narrow-gauge train that travels to the village of Soller from Palma de Mallorca's city.
Since 1912, the train has been hauling tourists and day-trippers across the jagged Serra de Tramuntana mountain range (like us, who stayed a while in Soller).
With their burnished wood panelling, brass ceiling lighting, and wooden benches, the antique wooden carriages transport you back in time.
The Soller train ride, which squeezes through 13 tunnels, lasts around an hour. The view is just so darn lovely that the time goes by way too quickly!
See Es Pontas
Es Pontas is a beautiful location for pictures. In Mallorca, the wind and sea have sculpted some amazing cliffs and rock formations. Es Pontas is one of the most distinctive formations. This 65-foot natural rock arch in the ocean may be seen close to Cala Santanyi in the southeast of the island.
Hike the GR221 "Dry Stone Route
There are several beautiful walking trails all across Mallorca. Naturally, walking is popular in Mallorca, and outdoor enthusiasts adore taking walking and hiking vacations there.
The GR221 "Dry Stone Route" is well-liked for hiking.
Before highways were constructed on the island, inhabitants on Mallorca utilised this 90-mile-long network of stepping stones to traverse the mountains between villages.
The modern GR221 trail connects Pollenca in the northwest to Port D'Andratx in the southwest of Mallorca, and the entire journey takes roughly eight days.
There is a hostel (refugio in Spanish) set up for hikers to spend the night at the conclusion of each stage.
Visit Deia
Deia, a charming town on the north coast, was Robert Graves' home for 50 years.
Imagine a gravesite where you are interred upright. Deia, a UNESCO World Heritage Site, is that.
There is no level ground to be buried lying down because the area where the tiny settlement clings to the mountainside is so steep.
Deia is home to creative types, poets (Robert Graves spent the last 50 years of his life living here), and people who can afford the area's expensive real estate. Deia is a village you really must see when in Mallorca because it is so charming to stroll its alleys! Wild bougainvillea in neon pink is present everywhere. There are a lot of studios for artists. Paintbrush jars can be seen on the windowsills of old stone homes.
These are the top things to do in Palma De Mallorca on your next trip. If you think that I have missed something then do let me know in your comment box below.
Few more things you should know about Spain
Get your Notion Travel Planner Template!
Embark on your next adventure with the Wanderlust Planner – Notion Travel Planner Template – Notion Travel Planner Template for 2023 (chasingwhereabouts.com), the ultimate Notion Travel Planner Template. Organize your wanderlust-fueled dreams and turn them into unforgettable journeys. Whether you're a seasoned globetrotter or a newbie explorer, this template has you covered.