When it comes to exciting water parks, Germany stands out as a top destination for water enthusiasts. With a plethora of thrilling rides, family-friendly attractions, and crystal-clear pools, Germany offers the perfect escape from the hustle and bustle of daily life.
In this guide, we'll take you on a wet and wild journey through the Best Germany water parks. So, pack your swimsuit, sunscreen, and a sense of adventure as we dive into the ultimate Germany water park experience.
Germany Water Park You Should Visit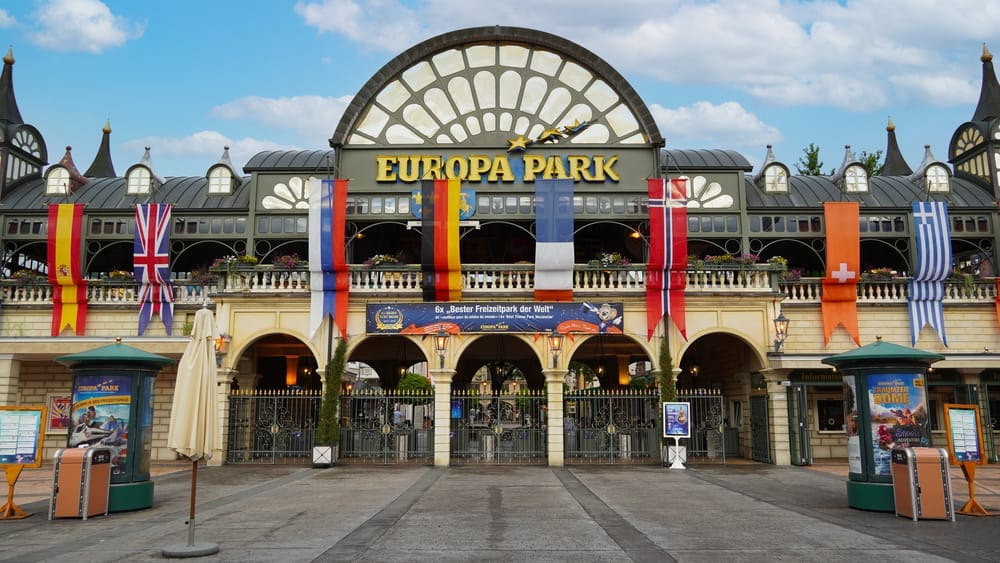 Europa-Park Water World
Europa-Park Water World is a gem among Germany's water parks, located in Rust, Baden-Württemberg. This aquatic wonderland offers an array of water-based adventures for visitors of all ages.
Indulge in heart-pounding excitement at "Poseidon," a colossal water coaster. Or, relax in the serene "Canoa" lazy river, perfect for unwinding with family and friends. The park's meticulous theming and captivating shows will transport you to a world of enchantment.
Address: Europa-Park-Straße 2, 77977 Rust, Baden-Württemberg, Germany
Aqualand Köln
For an unforgettable aquatic adventure, head to Aqualand Köln in Cologne. This water park provides a fantastic mix of relaxation and thrills.
Challenge your friends to a race on the "Anaconda" water slide, or experience the heart-pounding excitement of "Loopingstar." Additionally, the park offers a dedicated kids' area, ensuring that the entire family can enjoy their time in the water.
Address: Merianstraße 1, 50765 Köln, North Rhine-Westphalia, Germany
Galaxy Erding
Galaxy Erding is part of the larger Therme Erding complex, located in Erding, Bavaria, Germany. This water park features over 20 thrilling water slides, a wave pool, and even a surf simulator, offering visitors an exciting aquatic experience in the heart of Bavaria.
Address: Thermenallee 1, 85435 Erding, Bavaria, Germany
Europabad Karlsruhe
Europabad Karlsruhe is a popular water park located in Karlsruhe, Baden-Württemberg, Germany. It offers a variety of water-based attractions, including thrilling water slides, relaxing pools, and family-friendly areas, making it a great destination for visitors of all ages.
Address: Hermann-Veit-Straße 7, 76135 Karlsruhe, Baden-Württemberg, Germany
Bayern-Park
Bayern-Park, situated in Reisbach, Bavaria, Germany, is a versatile family-friendly amusement park offering not only water attractions but also various other thrilling rides and activities. It's a perfect destination for those looking for a blend of water-based fun and amusement park adventures.
Address: Fellbach 1, 94419 Reisbach, Bavaria, Germany
Badeparadies Schwarzwald – Black Forest Bliss
Nestled in the beautiful Black Forest region, Badeparadies Schwarzwald offers both indoor and outdoor water fun. The palm trees and various pools provide a tropical vibe, while the thrilling slides keep adventure seekers entertained.
Spreewelten Bad – A Water Wonderland
Spreewelten Bad in Lübbenau, Brandenburg, is a unique waterpark where you can swim alongside penguins! In addition to the penguin pool, the park offers saunas, whirlpools, and thrilling slides.
Therme Bucharest – The Oasis in Berlin
In Berlin, Therme Bucharest is an excellent choice for those seeking relaxation. It boasts a palm paradise, thermal pools, and a variety of saunas, making it a serene oasis within the bustling city.
Krausnick water park
Krausnick Water Park, nestled in the charming town of Krausnick, Germany, is an extraordinary indoor tropical paradise that captivates visitors with its lush palm trees, sandy beaches, and crystal-clear waters.
This year-round oasis offers an array of attractions for all ages, including thrilling water slides for adventure seekers, serene spa facilities for relaxation, and family-friendly areas for kids to enjoy.
Whether you're seeking an adrenaline rush, a tranquil escape, or a day of family fun, Krausnick Water Park provides an unforgettable aquatic experience within its climate-controlled dome.
Indoor Water Parks in Germany
Tropical Islands Resort (Tropical water park Germany)
In the heart of Brandenburg lies the awe-inspiring Tropical Islands Resort. This extraordinary water park is set within the largest free-standing hall in the world. It boasts a tropical rainforest, a lagoon, and numerous water slides.
The "Südsee" beach area replicates the South Pacific with its white sand and azure waters. This paradise is perfect for those seeking relaxation and a taste of the exotic. For the adventurous, the park's various water slides, including the thrilling "Crazy River," are sure to get your adrenaline pumping.
Address: Tropical-Islands-Allee 1, 15910 Krausnick, Brandenburg, Germany
Therme Erding
Therme Erding, located in Bavaria, is renowned for being one of the largest spa and water parks in Europe. This attraction offers an extensive range of thermal pools, saunas, and exhilarating water slides.
Experience pure relaxation at the "Galaxy Erding" area, complete with over 20 thrilling water slides, a wave pool, and even a surf simulator. The spa section is an oasis of tranquillity, making it an ideal destination for both thrill-seekers and those looking to unwind.
Address: Thermenallee 1, 85435 Erding, Bavaria, Germany
Rulantica – Europa-Park's Water World
Rulantica, located in Rust, is Europa-Park's aquatic sister property. It features 25 water attractions, including 17 thrilling water slides. Visitors can explore the Nordic-themed world while enjoying the various water adventures.
Waterparks in Berlin Germany
Tropical Islands: Located just outside Berlin, this colossal indoor waterpark transports you to a tropical paradise, complete with lush greenery and a beach.
Blub Badeparadies: Offering a blend of relaxation and adventure, Blub Badeparadies is a local favourite known for its diverse pools, saunas, and thrilling slides.
Schwapp: Located in Fürstenwalde, a short drive from Berlin, Schwapp boasts an array of water attractions, making it perfect for families.
Summary
Germany water parks offer a delightful combination of relaxation and exhilaration, making them the perfect destination for a memorable summer escape. Whether you're seeking the thrill of water slides or the tranquillity of lazy rivers, Germany's water parks have it all. So, don't miss out on the opportunity to make a splash and create lasting memories in this aquatic wonderland.
FAQ: Germany Water Park
Which is the biggest indoor water park in Germany?
The biggest indoor water park in Germany is the Tropical Islands. It's a sprawling tropical paradise located in Brandenburg, offering a massive indoor dome with a rainforest, lagoon, and an array of thrilling water slides. This extraordinary water park provides visitors with an immersive tropical experience that's unlike any other in the country.