Are you planning a trip to Vienna and wondering what to do? With its rich history, stunning architecture, and vibrant culture, Vienna is a city that offers something for everyone. From museums and landmarks to food and drink experiences, there's no shortage of things to do in Vienna, Austria.
In this blog post, we'll take a closer look at the top activities in Vienna, including hidden gems and off-the-beaten-path adventures. Whether you're a first-time visitor or a seasoned traveler, get ready to be inspired and discover the best that Vienna has to offer.
There are many reasons to fall in love with this beautiful Austrian Capital. Vienna is rich in its culture, famous Habsburg Empire, has a long-lasting tradition, stunning architecture and amazing coffee houses. This city is home to a stunning legacy of famous artists, musicians, poets, and architects. When talking about the Habsburg Empire, Vienna was the administrative centre of the Royal family of Habsburg.
Vienna Austria is set on the eastern banks of the Danube River. The capital city of Austria has so many stunning architectures. You might be wondering whether you should take the Vienna City Pass for your trip to Vienna or not then in this post I have talked in detail about the same Vienna Pass Review – Is it worth your money?
Vienna (Wien) owes its charm and rich history to its splendid location on the banks of the Danube River. For centuries, the gateway between West and East Europe, was the natural nucleus of the once sprawling Habsburg Empire. Up till now, Austria remains the most important commercial and cultural hub.
Vienna continues to attract visitors with great historic sights, fabled collections of art, glittering palaces, and exceptional musical heritage. To my surprise, Viennese music still continues in concert halls and one of the world's great opera houses.
With an unmistakably cosmopolitan atmosphere, Vienna retains a distinctive charm and flair. The fine old architecture, horse-cabs (Fiaker), as well as its splendid coffee houses with their Viennese cakes and pastries still accentuates Vienna.
Top Things to do in Vienna Austria
Tiergarten Schönbrunn
Located on the grounds of the imperial summer palace, Tiergarten Schönbrunn is the oldest zoo in the world – and yet still frequently voted one of the world's best. The zoo was founded as an imperial menagerie in 1752, by the then Holy Roman Emperor, Francis I. It was opened to the public in 1779. The Tiergarten has an amazing array of animals (more than 700 species in all).
This is obviously a good option to include in the top things to do in Vienna if you are travelling with a family and you have kids along with you.
You can book your tickets online from below
Vienna's most important Gothic edifice and the cathedral church of the archbishopric since 1722, St. Stephen's Cathedral (Stephansdom) sits in the historic centre of Vienna. Late Romanesque Curch in the 13th century replaced the original church. The original Romanesque was built in 12th-century. However, the remains of which are the massive gate and the Heathen Towers (Heidentürme) and should not be missed in your Vienna Tours.
Next came reconstruction in the Gothic style in the 14th century, along with the addition of the choir and the chapels of St. Eligius, St. Trina, and St. Catherine, while the famous 137-meter high South Tower (Steffl) belongs to the 15th-century. From the 17th to 19th centuries, a whole structure was rebuilt after World War II making major construction and improvements. Vienna Austria has some huge and beautiful architectural buildings.
The major highlights include climbing the 343 steps to the Steffl's Watch Room for the spectacular views, and the North Tower, home to the massive Pummerin Bell (a fast lift takes visitors to a viewing platform). Other features of note are the 14th-century catacombs and the Cathedral Treasure, containing many of the cathedral's most important artefacts.
The Hofburg Palace
The Hofburg is perhaps the most historically important of Vienna's palaces for more than six centuries. This palace is the house of the Habsburgs-and the official residence of every Austrian ruler since 1275. We all have read about the Habsburg Empire, somewhere in our schools. The Austrian President's official seat includes many buildings reflecting varied periods. For example, Gothic, Renaissance, Baroque and Rococo architectural flourishes.
The complex covers 59 acres with 18 building groups, including 19 courtyards and 2,600 rooms. The main attractions are the Imperial Apartments, the Sisi Museum and the Silver Collection, while the Imperial Chapel (Burgkapelle) and the Treasury of the Hofburg. With its large collection of Imperial Regalia and Holy Roman Empire relics are other notable locations within the complex.
The Belvedere Palace
Belvedere Palace is really two splendid Baroque buildings among the most popular attractions in Vienna: the Belvedere Lower (Unteres) and the Belvedere Upper (Oberes). The Upper Palace's highlights include the Ground Floor Hall with its statues and the Ceremonial Staircase with its rich relief of stucco and frescoes.
The Marble Hall, a stunning two-story hall with numerous sculptures, paintings and frescoes on the ceiling, is also worth seeing. The Lower Palace also boasts a Marble Hall, one noted for its oval medallions of plaster and rich ceiling fresco. As well as a Marble Gallery built to house a collection of historical statues.
Other noteworthy buildings include the Winter Palace, a baroque building that once housed the Treasury Court, the Orangery, the Palace Stables (home to the Medieval Treasury), and the Belvedere Gardens and Fountains that link the two palaces.
The Österreichische Galerie Belvedere is an art museum located in the Belvedere Palace, known for its extensive collections, including a rich array of 12th to 16th-century sculptures and panel paintings. But it may be best known for The Kiss, a masterpiece of early modern art by Austrian symbolist artist Gustav Klimt.
If you want to explore the Belverdere Palace from inside then you can check out Belverdere Palace Tickets here.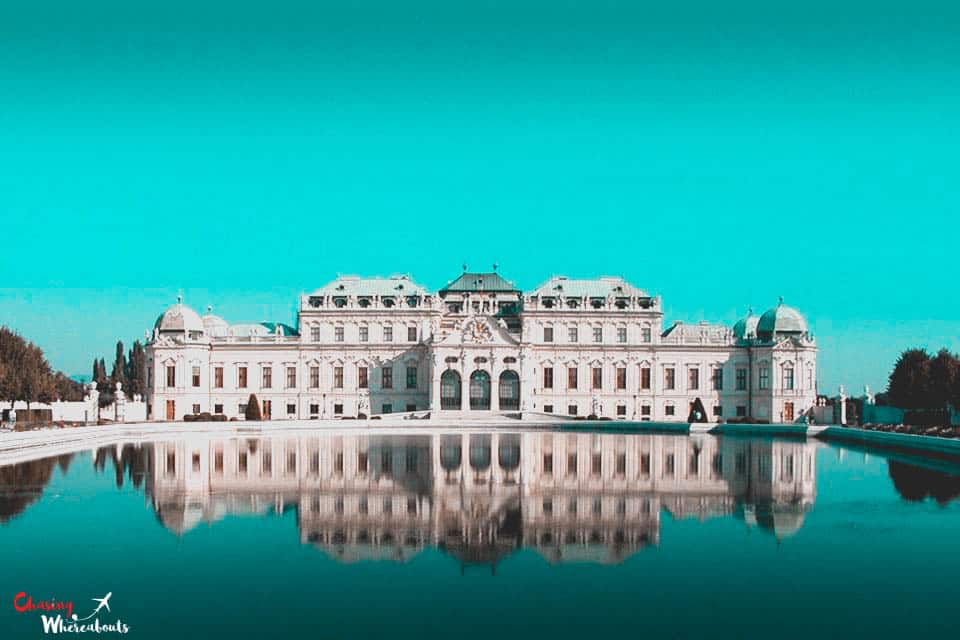 Prater Park and the Giant Ferris Wheel
Visiting the Prater, a large natural park between the Danube and the Danube Canal, is a little like stepping into another world. Covering an area of 3,200 acres, this vast park – once a royal hunting ground – has long been one of Vienna's most popular recreation areas. There's something here for everyone, from thrills and spills in the Wurstel area with its old-fashioned theme park rides to dining and dancing (there's even a dinosaur park for the kids).
One of the highlights is taking a ride on the famous Giant Wheel. The Giant Wheel, is a Viennese landmark that has provided fine views over the city since 1896. Try buying the cabin ride on the Giant Wheel, if you can afford. The super luxurious cabin is suitable for parties of up to 12. Other highlights of the park include the Prater Ziehrer Monument, a larger-than-life statue of composer CM Ziehrer built-in 1960; the Prater Museum with its displays documenting the park's history; a Planetarium; and the Liliputbahn miniature steam railroad traversing a four-kilometre line near the main avenue.
Elsewhere in this vast park, there's room enough for horseback riding, swimming in the stadium pool, football, cycling, tennis, and bowls. Also, worth visiting is nearby Danube Park (Donaupark), a 250-acre open space that's home to a fun miniature railroad, an artificial lake (Lake Iris), and a theatre.
The Wiener Riesenran's giant Ferris wheel is one of Vienna's most popular tourist attractions. Visitors to Vienna can look forward to a full schedule of arts and culture.
Schönbrunn Palace and Gardens
The spectacular 18th-century Schönbrunn Palace (Schloss Schönbrunn) is worth visiting not only for its magnificent architecture but also for its beautiful park-like setting. One of Vienna's top tourist attractions is a Baroque palace that contains more than 1,441 rooms and apartments, including those once used by Empress Maria Theresa. Tour highlights also include a chance to see the Imperial Apartments, including Emperor Franz Joseph's Walnut Room and his Bedroom, which still has the small soldier's bed in which he died. Of Empress Maria Theresa's rooms, highlights include her richly furnished and decorated garden apartments, along with her
Breakfast Room with its floral artwork created by her daughters. Schönbrunn Park and Gardens is another must-see here, designated a UNESCO World Heritage Site. The park, with its sweeping vistas and sumptuous Baroque gardens, is one of several free things to do in Vienna. Although, you will have to pay in order to enter the maze and some of the adjoining buildings, such as the 1883 Palm House. If travelling with kids, visit the Children's Museum for a chance to see them dressed up as a prince or princess.
A good way to get to the palace and avoid the wait at the entrance is on a Skip the line: Guided tour of Schönbrunn Palace and Vienna Historical City Tour beginning with a pickup from your central hotel or the Opera House. After a narrated drive along the famed Ringstrasse, past major attractions like the Hofburg Palace, City Hall, and the Vienna State Opera, you'll tour Schönbrunn Palace without having to wait in line. The tour continues to Belvedere Palace, where you can see Gustav Klimt's The Kiss and other famous Austrian art with a discounted admission.
Vienna City Hall
Vienna's City Hall (Rathaus) is an impressive Neo-Gothic building that serves as the city's administrative centre. Remarkable for its size – it occupies nearly 14,000 square meters of the former Parade Ground – this attractive building was completed in 1883 and is notable for the famous Rathausmann on top of its 98-meter high tower, a banner-carrying iron figure presented to the city as a gift from its master locksmith.
The arcaded courtyard in the centre of the building is the largest of seven courtyards and is used for popular summer concerts.
Highlights of a tour of the building include the Schmidt Halle, the large entrance into which carriages would once drive to deposit their passengers, and the two Grand Staircases leading to the Assembly Hall. Other sights included in the tour are the Heraldic Rooms, the City Senate Chamber (notable for its coffered ceiling decorated with gold-leaf and its huge Art Nouveau candelabra), and the Mayor's reception room.
Time Travel Experience
Well one thing which I absolutely liked in Vienna was taking the Time Travel Experience in which you get to know about the Magical Vienna History Tour which will help you understand more about the country.
You will eventually udnerstand the importance of the places as well if you take this tour. So no doubt it is one of the important things to do in Vienna.
If you are wondering what you are going to exprience in this tour then it will start with a magical fiaker ride and then you will get to explore the history of occupied Vienna from 1945-1955. The VR 5D expeirence will take you on the roller coaster ride to learn more about Vienna. You will also get to know amout Music in Vienna and if names like Mozart and Strauss ring a bell to you then you will get to see their action figure.
You can check the prices of the tickets below
Checkout the Museum of Illusion in Vienna
Recently turning out to be one of the Top Things to do in Vienna is the Museum of Illusion in Vienna and if you ask me then I absolutely loved this place. It just cost you around 13 Euro and no doubt it will be an awesome experience for you and your family if you are travelling with kids.
Check out the cost of ticket from below –
Naschmarkt & Brunnenmarkt
The Naschmarkt is especially popular to tourists in Vienna Austria. Its location is right next to the Secession which makes it a very attractive touristic spot. From Spanish chorizo, Turkish Baklava to Austrian Leberkäse you will find everything on the Naschmarkt. Furthermore, there are also some nice restaurants. On a sunny day, take a seat on the terrace of the Restaurant Neni or the restaurant Deli.
Due to the international flair of the Naschmarkt, the market is popular to both tourists and long-stay guests in our apartment hotels in Vienna. You can also book your Vienna Hotel for your Vienna Holidays near Naschmarkt market.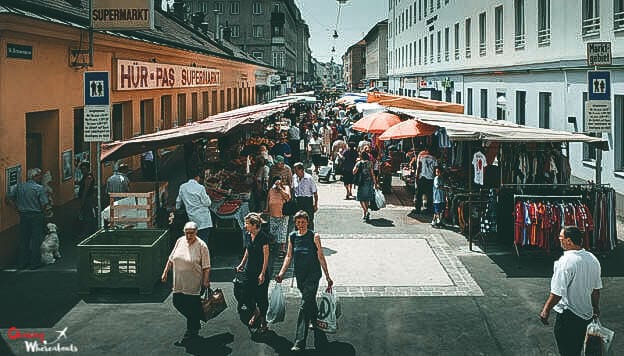 The Brunnenmarkt is located in the 16th district, a quarter full of creative artists. This creativity is also reflected in the atmosphere of the Brunnenmarkt in Vienna. Turkish specialities, exotic spices as well as delicacies from the Balkan countries are very popular next to various local specialities. The adjacent Yppenplatz also offers a great atmosphere. Lots of restaurants are located here. That's why we highly recommend trying the Turkish specialities in the Restaurant Kent or the creative local and international cuisine in the restaurant Rasouli.
The Brunnenmarkt is very popular to the residents of Vienna and can therefore also be very interesting for business travellers. This is because they stay in apartment hotels in Vienna for a longer period of time, as you will easily get in touch with locals there.
Kärtner Strasse and the Donner Fountain
Looking to do a little window shopping after all that museum and gallery hopping? Then head to Vienna's most elegant street, Kärtner Strasse. Linking Stephansplatz to the Staatsoper on the Ring and ending at Karlsplatz. This pedestrian-friendly area is fun to wander thanks to its lime trees, pavement cafés, fashionable shops, elegant boutiques, and busy shopping arcades.
Although most of the buildings you see today are 18th-century, the Maltese Church still has a few features dating from the 13th-century when the street was started (take a peek inside for its coats of arms of the Knights of Malta). Other notable buildings are Palais Esterházy, built-in 1698 and now home to an upscale restaurant, while nearby buildings house high-end clothing stores. Also of note is the exquisite Donner Fountain, built-in 1739 by Georg Raphael Donner to reflect the "caring and wise" city government (it was, of course, commissioned by those who ran Vienna Austria at the time).
The Austrian Parliament Building
Home of Austria's National and Federal Parliament since 1918, the Parliament Building impresses with its vast dimensions. Completed in 1883 for use by the Imperial and Provincial delegations, it boasts many Greek influences. From its Corinthian columns to its rich decoration (of particular note are the exterior carvings depicting the granting of the Constitution by Franz Joseph I to the 17 peoples of Austria, along with numerous marble statues and reliefs).
Another highlight is the splendid Pallas Athene Fountain with its four-meter-high statue adorned with a gilded helmet and lance, along with figures symbolizing the Rivers Danube, Inn, Elbe, and Moldau. The English language guided tours are available from the Visitor Center where you can also enjoy displays and multimedia presentations about the history of the building and Parliament itself.

Collegial and Parish Church of St. Peter
Modelled on St. Peter's in Rome, the Collegial and Parish Church of St. Peter (Peterskirche) is built on a site originally occupied by a Roman church and later by one founded by Charlemagne in 792 AD. The present edifice was built in the 18th century and boasts a massive dome with a superb fresco and many artistic treasures. Other highlights include the Barbara Chapel with its magnificent portal. Franz Karl Remp's Decollation of St. Barbara is found along with the choir with its High Altar and painting of the Immaculate Conception.
Also of note is the nearby Plague Pillar, a 21-meter-tall Baroque pillar built to commemorate the end of the devastating plague of 1679 that cost at least 75,000 Viennese their lives. Another nearby attraction is Abbey of the Scots (Schottenstift). The renovation is continuing since the 12th century from time to time to keep it safe. Its school included Johann Strauss and Austria's last emperor, Charles I, among its pupils, while its fine collection of artwork includes pieces from the 16th to 19th centuries.
Natural History Museum
(Naturhistorisches Museum)
Vienna's Natural History Museum is a fascinating place to visit in your Vienna Holidays. It is best known for Tissint – world's largest exhibit of meteorites. These meteorites fell in Morocco in 2011. The museum's Dinosaur haul is very famous in the world.
Vienna Natural Museum's hall number 39 halls also trace subjects such as the origins and development of humans and the evolution of human culture from prehistoric times. Venus of Willendorf is a pottery figurine dating from between about 28,000 and 25,000 BCE. This is one of the rarest treasures. The museum's newest feature is its Digital Planetarium with full-dome projection.
Karlskirche
Karlskirche is significantly dedicated to St. Charles Borromeo, patron saint of Habsburg Empire. He was a saint invoked during times of plague. Karlskirche was built in 1737 and remains Vienna's most important Baroque religious building. This vast building has a magnificent 72-meter dome and is famous for its twin 33-meter Triumphal Pillars, based on Trajan's Column in Rome, with their spiralling bands depicting scenes from the life of St. Charles.
The interior highlights include the fabulous frescoes of St. Cecilia. Also worth visiting is the Gardekirche, built-in 1763 in the city's southern outer district as the church of the Imperial Hospital and later serving Polish congregations (of particular interest is the painting above the High Altar).
The Vienna State Opera House
Vienna State Opera House (Wiener Staatsoper) is one of the world's largest and most splendid theatres is the world. It has hosted prominent composers, conductors, soloists, and dancers. Operatic and ballet performances are staged at least 300 times a year, fuelled by an obsession with music. The first court opera performance was in 1625. The current massive Opera House was built in 1869 and is notable for its French Early Renaissance style.
The interior highlights include a grand staircase leading to the first floor, the Schwind Foyer (named after its paintings of famous opera scenes), and the exquisite Tea Room with its valuable tapestries. Vienna State Opera can accommodate an audience of 2,211 along with 110 musicians. The Opera House is also home to the Vienna Philharmonic Orchestra. Guided tours in English language are available in the opera as is known as one of the top things to do in your Vienna Tours.
Kunsthistorisches Museum and Maria-Theresien-Platz
Vienna's Kunsthistorisches Museum is a magnificent building created to show off the tremendous art collections of the Habsburg Empire Monarchy. However, there's no monarchy left in Vienna now. The superb collection of Dutch art features the world's largest collection of works by Pieter Bruegel the Elder and you should try visiting in your Vienna Tours. Tower of Babel is another masterpiece kept at Kunsthistorisches. There are paintings by Raphael, Titian, Bellini, Caravaggio, and Vermeer, plus portraits by Velazquez. The museum's specialities are late Italian Renaissance, Baroque, and Flemish painting. However, the Habsburg Empire collections go far beyond those with classical Greek and Roman art and Egyptian collections.
The museum overlooks Maria-Theresien-Platz, the focal point of which is the grand monument to Empress Maria Theresa. Maria-Theresien-Platz is a large public square in Vienna, Austria. Franz Joseph I, one of the rulers of Habsburg Empire commissioned the statued and unveiled it in 1887. This massive monument depicts the Empress on her throne surrounded by major personages of her days. These also include a number of generals on horseback. The high reliefs depict illustrious figures from the fields of politics, economics, and the arts, including Haydn, Gluck, and Mozart.
Enjoy your visits to the two major museums in Vienna with this museum multi-pass. See the magnificent Kunsthistorisches Museum Vienna and the fabulous Imperial Treasury of Vienna. Discover the Imperial Collections of the Habsburg Empire and Vienna's premier sights.
Kunsthistorisches Museum Vienna and Imperial Treasury of Vienna
Few Bookings which you can make before your visit
You migh want to check the Vienna Pass, The Vienna Pass is a sightseeing card that allows visitors to gain free entry to over 60 top attractions in Vienna, including museums, galleries, and historic sites. The pass also provides users with fast-track entry to many of these attractions, saving time and hassle.
Additionally, the pass comes with a free guidebook and optional travelcard for unlimited use of public transport in Vienna. With the Vienna Pass, visitors can save money on admission fees while exploring the city's rich culture and history.
We have talked in detail about that in our Vienna Pass Review which you can check before deciding to buy the Vienna Pass.
Searching for some budget Indian Restaurants in Vienna? We have created a list of best and affordable Vegetarian Indian Restaurants in Vienna that also serve Non-Vegetarian food items.

Are you also visiting Budapest on your Europe Trip? Because we combined Vienna along with Budapest. Budapest Travel Guide and Indian Restaurants in Budapest will help you plan your trip. Happy Travelling.
As for the insurance, if you are a digital nomad or traveler, getting insurance is important to ensure your safety and well-being. SafetyWing's Nomad Insurance is a great option as it provides comprehensive coverage for medical emergencies, travel delays, and more. It's designed for people who are constantly on the move and need flexible coverage. You can learn more about it on their website.

Don't Forget to Pin Our Post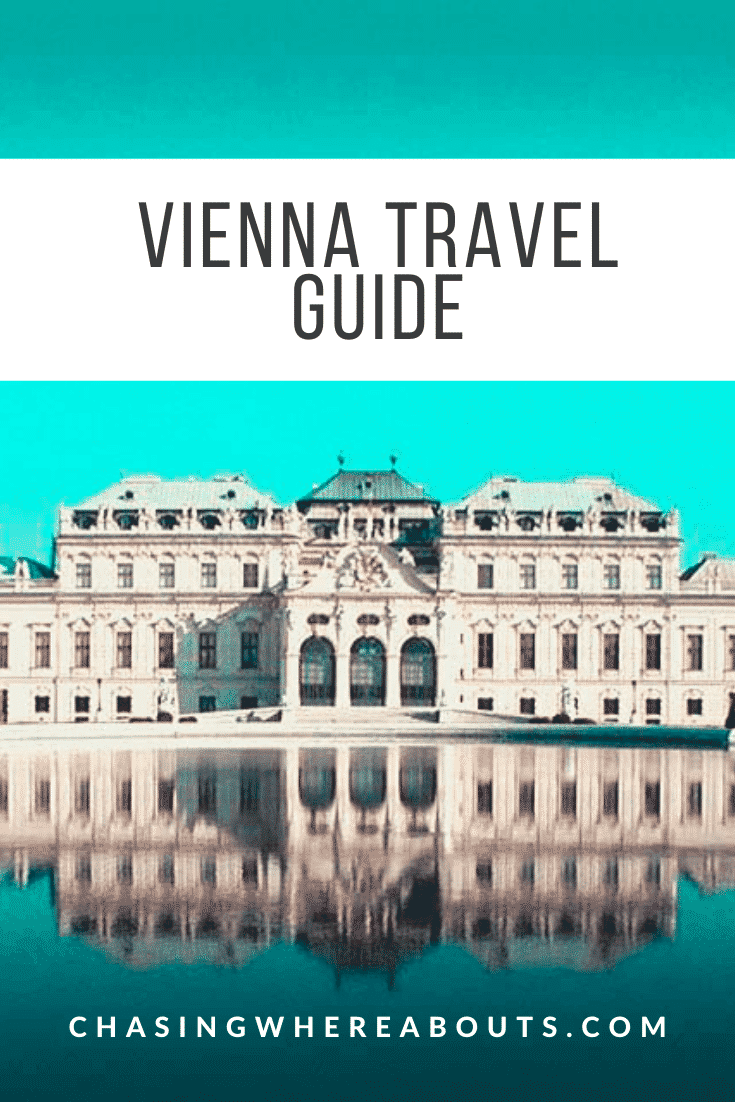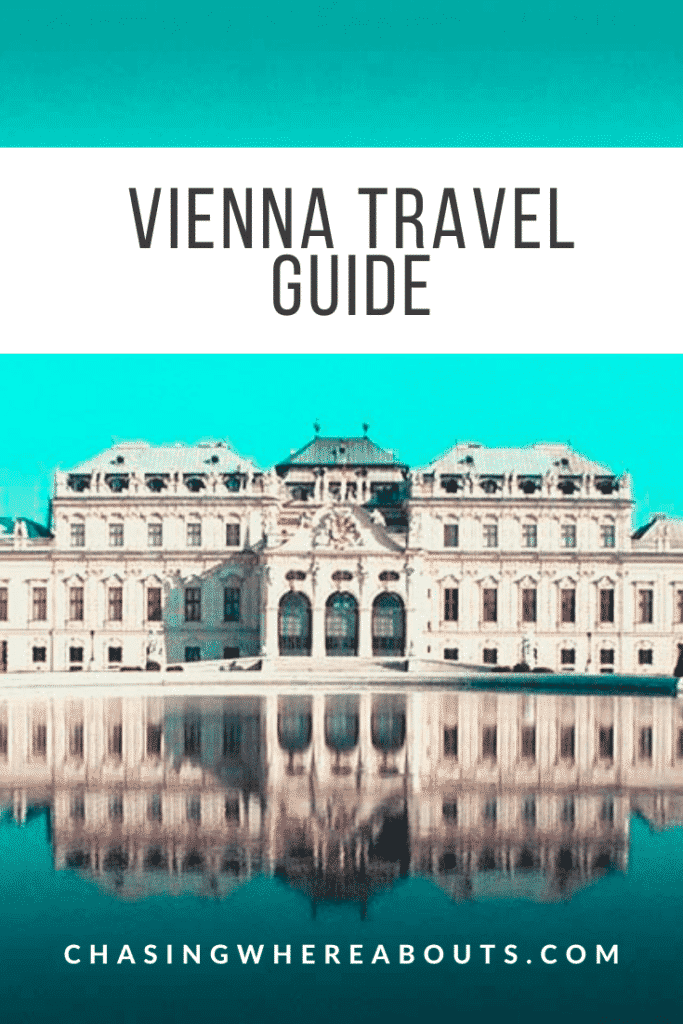 Need Help with Booking –
Taking Insurance for your trip is of the utmost importance, I usually get my Insurance from Safety Wings or Heymondo you might wanna check them for your future trips.
If you are travelling and you don't know what to pack then our Packing List would come out in handy for you, Last Minute Packing is especially for the last minute occasions but there are some detailed packing lists as well like The Ultimate Packing Lists one post, especially for Europe Europe Packing List
Wondering whether you need a Visa for your travel then check here if you need visa for Europe or check out the new rule for Travel To Europe
Enjoyed it? How about sharing it with your friends on social media? Just click one of the buttons on this site to share this piece of content.
Pinning an image is a great method for sharing this article on social media. This article will become saved to the Pinterest board, making it easily accessible in the future.
Hey! Thanks for reading this! Look how gorgeous you are.