In the centre of the Mediterranean Sea stands the lovely archipelago of Malta. This island nation is brimming with history and Maltese culture, dating back to 4,000 BC, in addition to the obvious appeal of gorgeous golden beaches and a brilliant azure coastline.
Take your time seeing Malta's intriguing megalithic structures, Neolithic burial chambers, and a thousand-year-old fortifications. Sunbathe on gorgeous beaches, eat delicious Maltese food, and then get some exercise by ascending the limestone cliffs covered in fossils or scuba diving through amazing underwater tunnels. The best thing, though? It is the ideal vacation spot all year round due to its pleasant summers and moderate winters.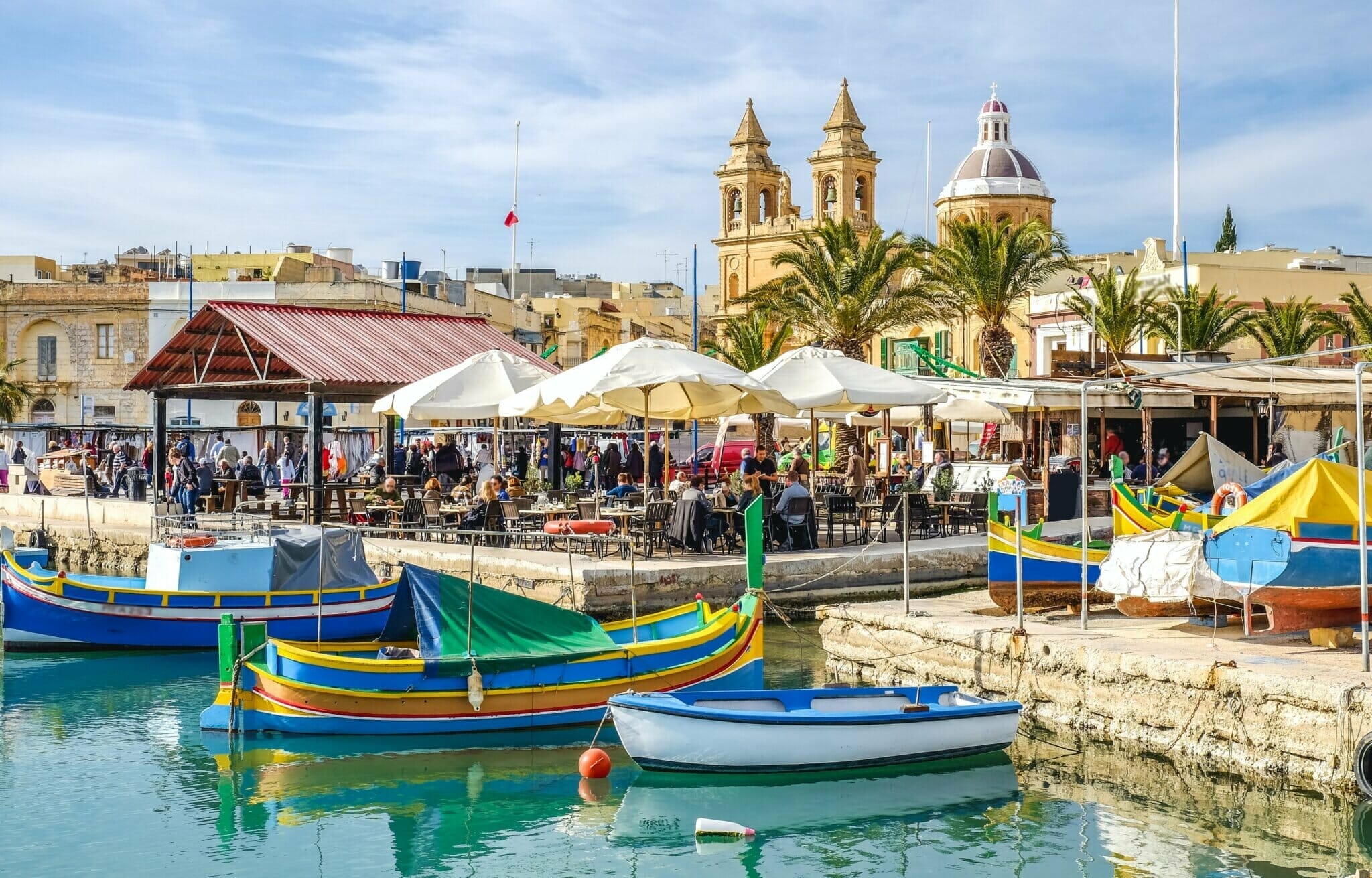 How is the weather during Summer in Malta
Malta is located south of Sicily and north of the coastlines of Tunisia and Algeria, therefore its climate and temperature are equivalent to those of the countries of North Africa. The warmest country in Europe, Malta, is a year-round destination for sun worshipers, and swimming in the Mediterranean is possible from the beginning of spring until well into October.
Malta experiences very sweltering, dry summers. spring and fall, which are both fleeting but nonetheless enjoyable.
What are the average flight cost during Summer in Malta?
You should plan to spend around €231 ($236) per day on your vacation in Malta, which is the average daily price based on the expenses of other visitors. Past travelers have spent, on average, €35 ($36) on meals for one day and €18 ($19) on local transportation. Also, the average hotel price in Malta for a couple is €136 ($139). So, a trip to Malta for two people for one week costs on average €3,231 ($3,301). All of these average travel prices have been collected from other travelers to help you plan your own travel budget.
Top Places to cover during your Summer in Malta
1. St. Paul's Bay
The largest hamlet in Malta's Northern Region is St. Paul's Bay, which also includes the settlements of Bugibba, Wardija, Qawra, Xemxija, Bidnija, and Mistra. St. Paul's Bay, which has the name of a shipwrecked saint who converted the Maltese, is rich in history.
St. Paul's Bay, which has been inhabited since 4,000 BC, is Malta's most populous town. However, it is also home to numerous megalithic temples, prehistoric cart ruts, Roman ruins, forts from the 17th century, and Punic graves. The Order of Saint John oversaw the construction of numerous strongholds, notably Wignacourt Tower, Malta's oldest watchtower, and Arrias Battery, the island's sole surviving battery.
What we would recommend is to take the St Pauls Bay Day Trip from Malta which is one of the best thing to try in Malta during Summer.
2. Sliema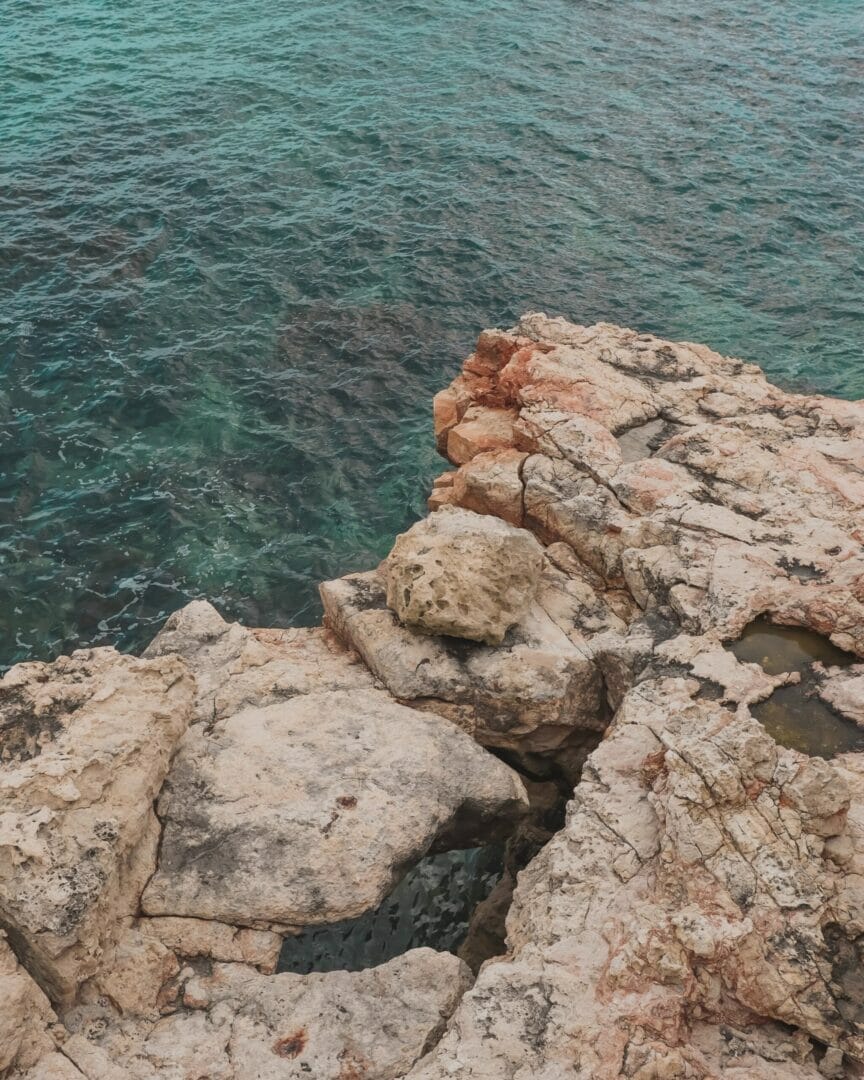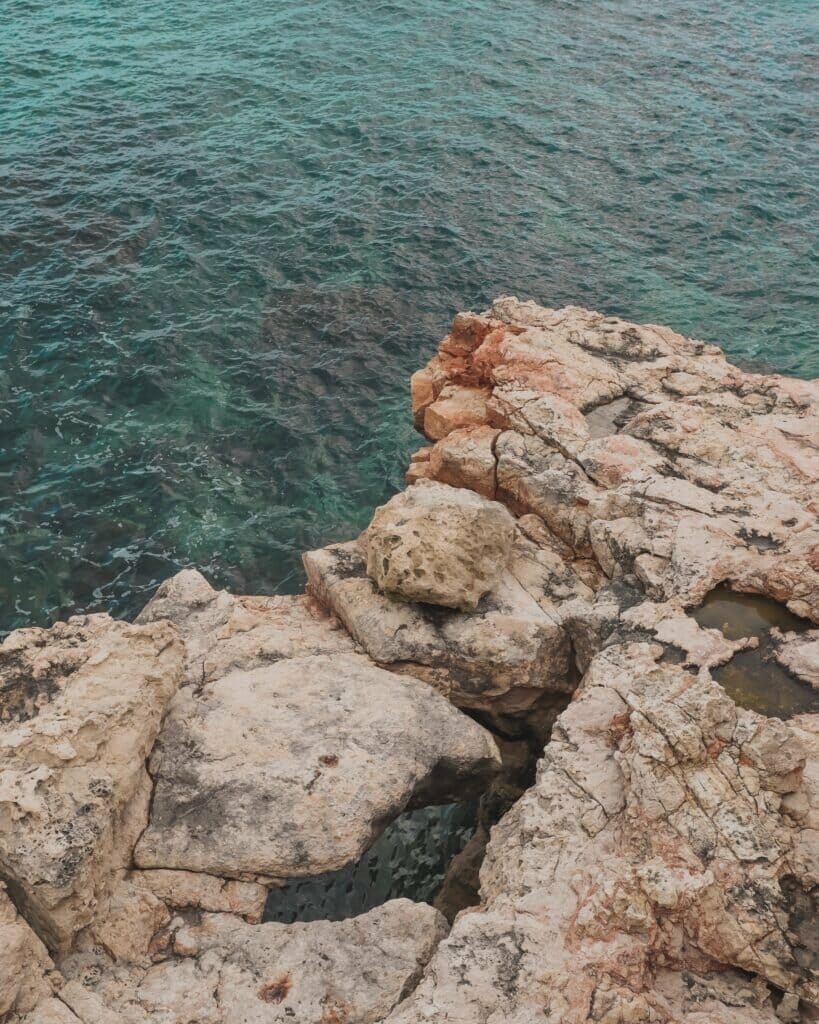 On the northeastern shore is the vacation destination of Sliema, whose name means "peace." This town, which was formerly a little fishing hamlet and a summer retreat for rich Valletta residents, is now a centre for nightlife, shopping, and socialising.
The "Sliema Front," which spans from Ta' Xbiex and Gira in the south to St. Julian's in the north, is the primary draw of Sliema. The three towns are connected by this roughly 10-kilometer promenade, which is constantly busy with joggers, picnickers, and BBQ enthusiasts. Although the area's shoreline lacks sandy beaches, you can swim in the Roman baths there.
3. St. Julian's
North of Valletta is St Julian's, often called San Giljan. It was formerly just a fishing village before getting its name from a patron saint known as "Julian the Hospitaller" and "Julian the Poor." There are several opulent hotels and restaurants along the waterfront, making it a popular destination for nightlife and tourism today.
There are numerous activities in and around St. Julian's. Take a stroll along the promenade, gaze up at Portomaso Tower, or visit Paceville's nightlife. With bowling, movie theatres, and late-night bars, this entertainment hub packs a powerful punch.
4. Marsaxlokk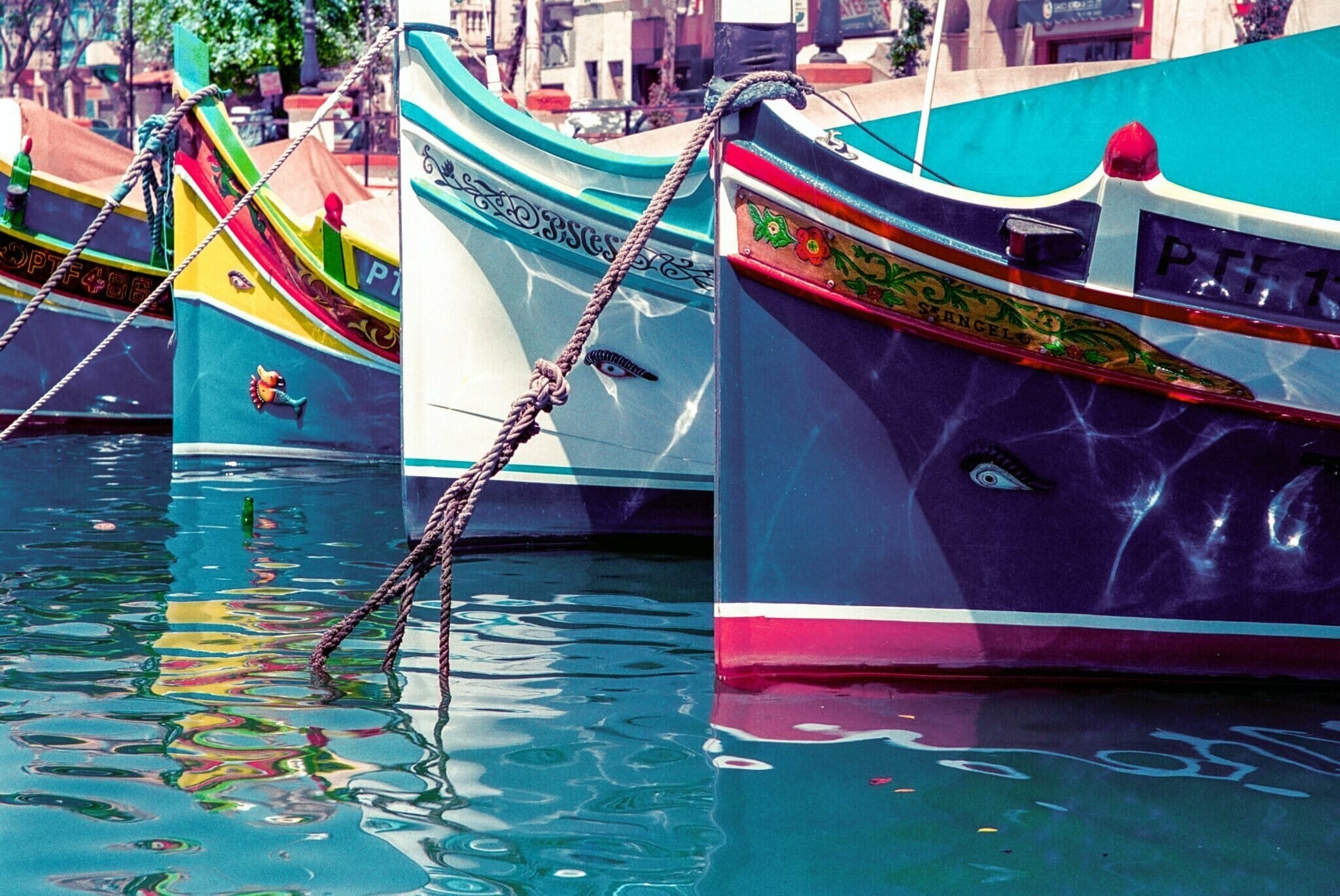 Marsaxlokk, a genuine Maltese fishing village, is much more laid back. Apart from its picturesque harbour filled with vibrant fishing boats, it is most known for its daily open-air fish market and a number of World War II military outposts.
Marsaxlokk has been a well-liked landing area ever since the Phoenicians first arrived here in the ninth century BC. During their rule, the Ottoman fleet anchored at the bay, as did the Romans, Arabs, and Ottomans during the Siege of 1565.
The Marsaxlokk cathedral (1897), which is devoted to the Madonna of Pompeii, the Fort St. Lucian (1610), which Saint John had built, and the 1,000-year-old Fort Tas-Sil are a few historical sites worth visiting.
Particularly on Sundays when the fish market sells directly to the public on the waterfront, this tranquil village is a nice place to have lunch. Take a stroll around the more than 155,000 square metres of land and water that make up Xrobb l-Gain Nature Park, or visit one of the four nearby beaches.
Summer in Malta
5. Golden Bay
Golden Bay is the finest option if you're looking to get a tan. It is famed for its natural dunes and gorgeous, golden sand with a reddish undertone. It is situated along the northwest coast. This Blue Flag beach is easily accessible by vehicle or public transportation and is a hive of activity throughout the summer for sunbathing, swimming, watersports, and beach BBQs.
The rocky shoreline on the beach's northern end makes for good snorkelling. One of Malta's most well-liked beaches, Golden Bay is frequented by both locals and visitors, however during the summer months, it may grow crowded.
6. Hagar Qim and Mnajdra
You should add Malta's Hagar Qim and Mnajdra megalithic temples to your bucket list because they are both stunning structures. They are some of the oldest sacred sites in the world, and they are situated around 500 metres apart.
Three more megalithic buildings next to the main temple, which is formed of Globigerina limestone and dates to 3,200 BC, make up the site known as Hagar Qim, which means "worshipping stones." According to historians, the complex served as a location for fertility rituals and animal sacrifices.
On the other hand, Mnajdra was constructed somewhere in the fourth millennium BCE. It consists of three temples: the upper, middle, and lower, all made of coralline limestone. One of the most stunning instances of Maltese megalithic construction is the lower temple, which is said to have been used for astronomy. On the one, two, and five cent Maltese euro coins, you may find Mnajdra.
Summer in Malta
7. Mellieha Bay
One of Malta's farthest-northern villages is Mellieha. It offers some breathtaking views of lovely valleys and charming villages and is located on a hilltop overlooking Melliea Bay, Malta's largest sandy beach.
If you want to experience a classic Maltese village near to the beach, Mellieha is a good place to go. If you want to see the 16th-century Sanctuary of Our Lady of Melliea, the 19th-century Parish Church of Melliea, and the Red Tower, which offers some breathtaking views, we advise renting a car. Don't miss the community feast held in September or the kid-friendly Popeye Village amusement park!
Not only that, but Mellieha also has the best bird watching in Malta at the Gadira Nature Reserve. Visit the Melliea air-raid shelter, the largest of the 46 shelters constructed during World War II, and stroll the park's seaside walks. Il-Majjistral Nature and History Park.
Summer in Malta
8. Mdina
The Northern Region has the fortified city of Mdina. Throughout the Middle Ages, it served as Malta's capital until the Order of St. John designated Birgu as the administrative hub. It still has walls and just 300 people live there today (the adjacent town of Rabat houses a further 11,000 outside the city walls).
The city, which the Phoenicians founded as Maleth in the eighth century BC, was later renamed Melite by the Romans. The city shrank to its current size under the Byzantine occupation, although it nevertheless retains a lot of its mediaeval charm. Baroque and Norman architecture can be seen in some remarkable examples, and there are also palaces that are currently used as private dwellings.
Mdina is currently one of Malta's most well-liked tourist destinations, with 750,000 visitors annually. One of the reasons the city is known as the "Silent City" is the peculiar fact that it only permits ambulances and resident-owned cars. Visit the Roman Catholic St. Paul's Cathedral, the French Baroque Palazzo Vilhena, and the city walls at your own pace.
Summer in Malta
9.Gozo Island
The second-largest island of the seven-island archipelago is Gozo, often referred to as Gawdex. Gozo, which was found by Sicilian farmers in 5,000 BC, is less developed than the southern part of Malta. Instead, rural Gozo is renowned for its picturesque hills, country walks, a carnival in February, and beautiful beaches – Gozo is one of the best diving locations in the Med!
The Ggantija temples, which translate as "belonging to the giants," were constructed in the Neolithic and are thought to be the oldest religious buildings in existence. According to local tradition, giants created them.
The Dwejra Inland Sea, Wied il-Mielah Window, and the Azure Window, which was used in Game of Thrones but has since collapsed, are three other remarkable natural landmarks. There are also plenty of cathedrals, churches, and chapels to choose from. Don't miss the second-oldest consecrated church in Gozo, the onyx-covered "ebbu" church, or the baroque Cittadella Cathedral.
If you want you can also do this Bugibba: Gozo, Comino, and Blue Lagoon Sightseeing Cruise which could be an ideal option to cover all the things.
Summer in Malta
10. Valletta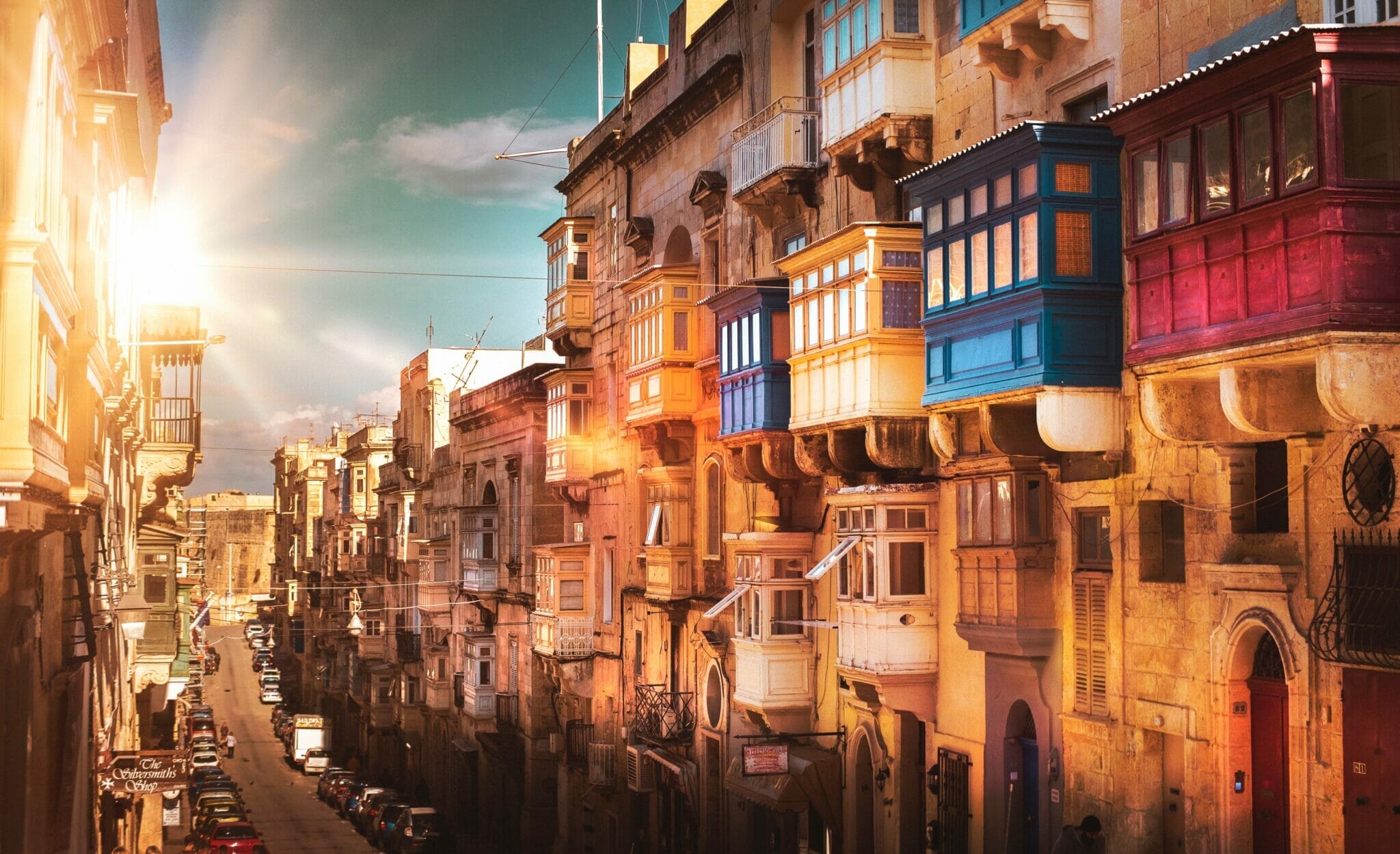 Valletta, often known as the Fortress City, is located along the southeast coast and has a lengthy history. The smallest capital city in the European Union, it is also the capital of Europe in the farthest south. Valletta, a city "made by gentlemen for gentlemen," is the bustling centre of government and commerce in Malta.
The Mannerist, Neo-Classical, and Modern architectural styles have had an impact on this Maltese capital city's distinctive Baroque character. There is no shortage of historical wonders in this area, including churches, gardens, ancient forts, historical museums, and homes built in the 16th and 17th centuries. It makes sense that the city chose the moniker "Superbissima," which translates to "most proud."
Few things which you can do in Valletta are mentioned Below
Summer in Malta
11. Spend a day on Comino Blue Lagoon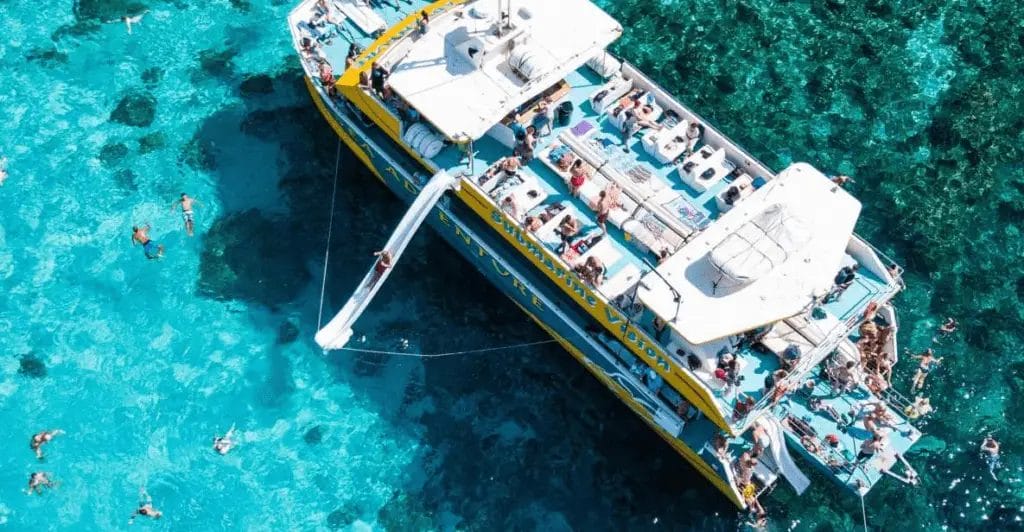 If you are in Malta and you are not taking the Blue Lagoon Trip in Malta then this is really stupidity.
You can spend the day or evening at the Blue Lagoon, Comino, on a catamaran in the clear blue waters of the Mediterranean. This large vessel has tons of amenities, including 3 water slides, washrooms, 2 bars with drinks and food, air conditioning.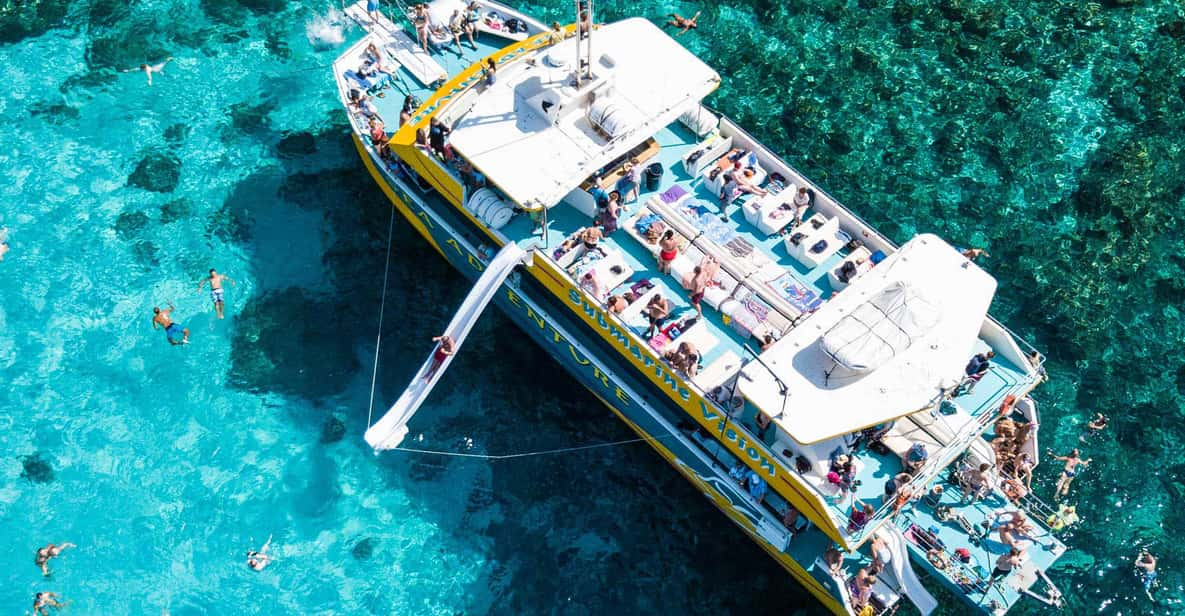 That was our in detail post around top things to do during Summer in Malta. If you are looking for exploring more attractions in Malta then check here.
We have also shared in depth post around Summer in Spain and Summer in Rome which you are read further.
Summer in Malta
Get your Notion Travel Planner Template!
Embark on your next adventure with the Wanderlust Planner – Notion Travel Planner Template – Notion Travel Planner Template for 2023 (chasingwhereabouts.com), the ultimate Notion Travel Planner Template. Organize your wanderlust-fueled dreams and turn them into unforgettable journeys. Whether you're a seasoned globetrotter or a newbie explorer, this template has you covered.