As the new year approaches, people from all corners of the globe start looking for the perfect destination to celebrate the occasion. Europe offers some of the world's most unforgettable New Year's celebrations, with its rich cultural heritage and diverse traditions. This list of the top underrated destination for spending your new year in Europe promises to deliver an experience you'll cherish for years.
From the charming city of Braga in Portugal to the enchanting Reykjavik in Iceland, these locations offer a perfect mix of cultural immersion and rejuvenating activities. Here are the best New Year destinations in Europe.
We have also covered in detail about places to visit in December and winter in a seperate post on the website. Some people do not like winter at all so here are some of the warm places to visit in December in Europe.
1. Braga, Portugal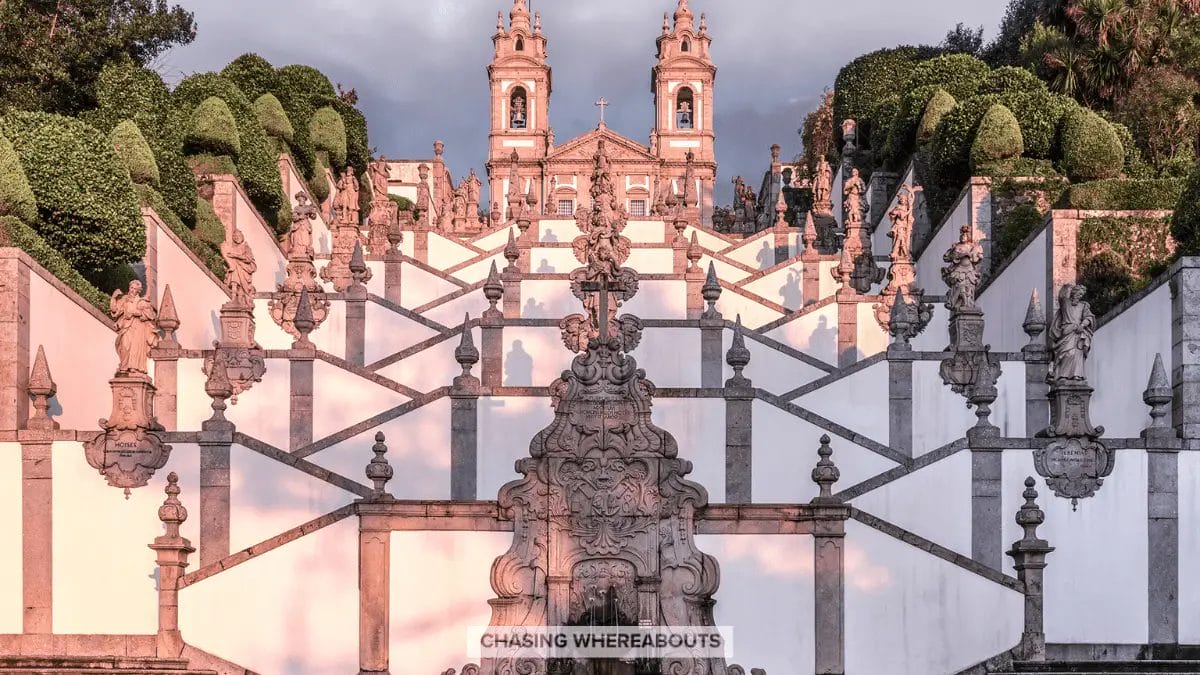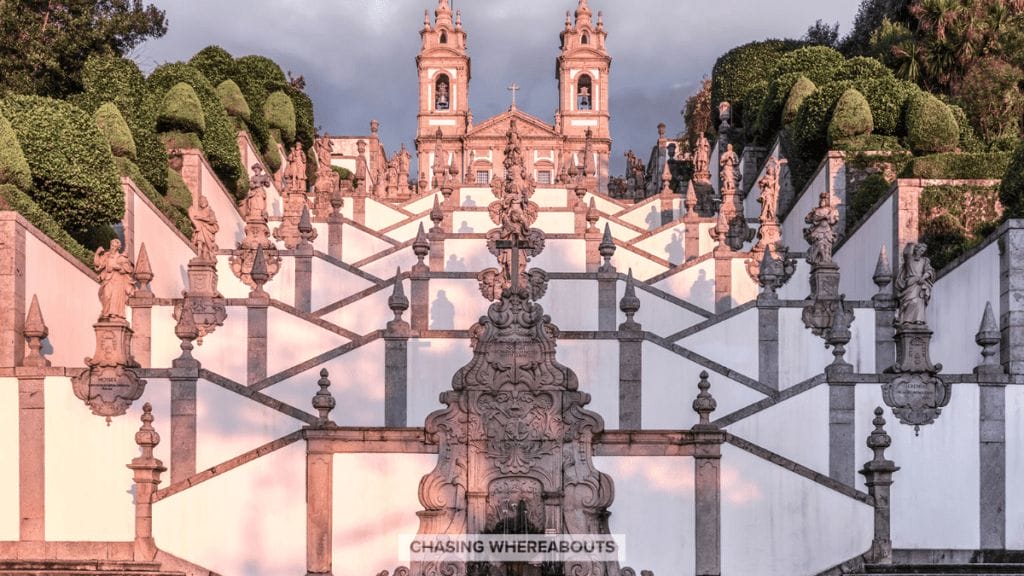 Braga is a hidden gem when it comes to New Year's celebrations in Europe. The city's traditions include fireworks and food stands selling fried fish, codfish balls and other seafood delicacies. Yet, what sets Brag apart from other destinations is its relaxing activities during the holiday season.
Consider visiting one of many regional thermal springs or a day spa. Braga is also a beautiful and historic city to explore. It is home to Bom Jesus do Monte Sanctuary, a famous pilgrimage site. The sanctuary sits atop a hill overlooking the town and offers a stunning view of the surrounding landscape.
Braga also has plenty of options for accommodation. There's something for everyone, from luxurious hotels to cozy bed and breakfasts. The city's central location also makes exploring other parts of Portugal convenient, like whale-watching in Madeira and wine-tasting in Douro Valley.
2. Düsseldorf, Germany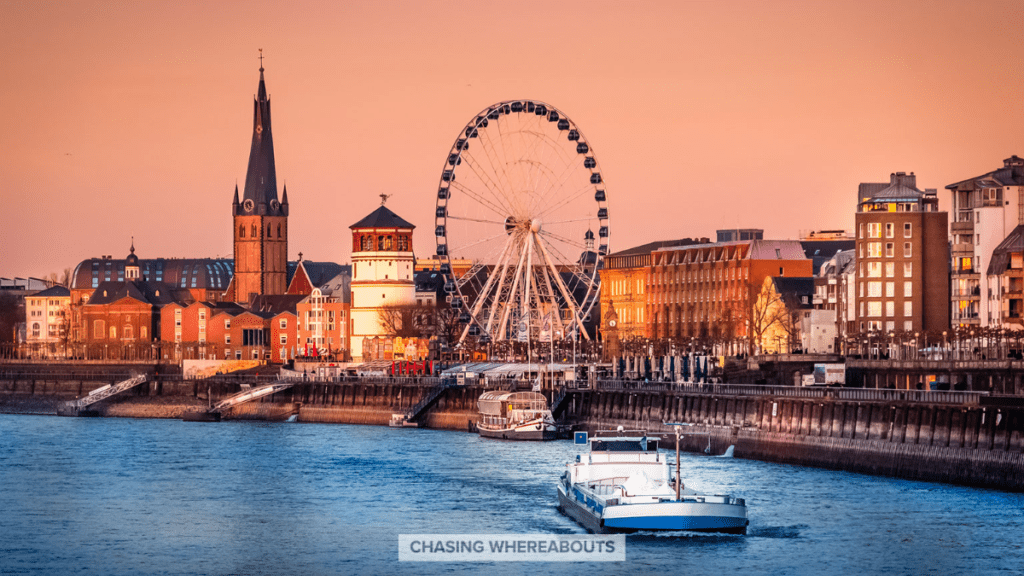 Düsseldorf is a city in the western German state of North Rhine-Westphalia. Known for its vibrant nightlife and culture, Düsseldorf offers a unique and exciting destination for travelers.
One of the city's highlights is its annual Japanese New Year's celebration called "Nippon Matsuri," which takes place on January first. During this festival, you can enjoy New Year's festive Japanese dishes, such as Otoso – an alcoholic beverage made with a blend of spices and herbs. This elixir is also a drink that wishes good health and fortune for the new year.
Additionally, the festival includes traditional Japanese music performances and dancers in costumes at various locations throughout Düsseldorf. Aside from the Nippon Matsuri festival, Düsseldorf is home to many museums and art galleries. Consider visiting the Kunstsammlung Nordrhein-Westfalen, which houses works by famous artists such as Pablo Picasso and Andy Warhol.
3. Krakow, Poland
Krakow, Poland, is a city steeped in history and culture. As the former capital of Poland, Krakow has a wealth of historical landmarks, beautiful architecture and vibrant arts scenes. The city is one of the best New Year's destinations in Europe because it hosts many events and festivities during the holiday season, including carol singing, traditional Polish Christmas markets and a New Year's Eve concert.
Krakow also has a stunning fireworks display on New Year's Eve. You can watch the show from various vantage points throughout the city, including the Wawel Castle and the Main Market Square. The city is also a must-visit for its Polish cuisines, such as pierogi, kielbasa and bigos.
If you stay long enough in Krakow, consider exploring other parts of Poland. Nearby are the Tatra Mountains and the ancient salt mines of Wieliczka.
This underrated New Year's Eve destination is also budget-friendly, so you can enjoy celebrations, accommodations, food and drinks without breaking the bank. Its stunning architecture, rich Jewish history and delicious cuisine make it a must-visit New Year's destination in Europe.
4. Reykjavik, Iceland
Reykjavik is a magical European destination for celebrating New Year's. The city offers a range of exciting activities, from watching its world-famous fireworks display to soaking in geothermal hot springs.
One of the must-do activities in Reykjavik on New Year's Eve is to see the fireworks. Icelanders take their fireworks seriously, purchasing at least six-hundred tons of gunpowder each New Year's Eve and putting on an impressive show. Many locals set off fireworks throughout the city, but consider watching the display from the Hallgrimskirkja church or the Perlan observation deck.
You can also join bonfires lit throughout the city – a longstanding Icelandic tradition that dates back to the Viking era. Bonfires symbolize the end of the old year and the beginning of a new one.
Reykjavik is also home to various geothermal hot springs, including the famous Blue Lagoon. It's the perfect place to soak and reflect on the past year while enjoying the stunning natural beauty of Iceland. Additionally, many bars and clubs are open late on New Year's Eve, offering you the chance to dance and celebrate with locals.
5. Ljubljana, Slovenia
Ljubljana is a charming and picturesque city, offering a positive experience for New Year's celebrations. The city's old town, Ljubljana Castle and Tivoli Park are some of the best places to celebrate the New Year.
Consider joining the open-air street party for New Year's Eve. It features live music, street performers, food vendors and a festive atmosphere. The main square – Prešeren Square – is the center of the celebrations and is full of locals and tourists alike.
Additionally, Ljubljana is a great place to take a walk. The city's medieval architecture and cobblestone streets are beautifully decorated with lights, creating a magical atmosphere. You can also enjoy a horse-drawn carriage ride through its historic streets.
Many visitors enjoy watching the fireworks display in front of the castle's ramparts. Tivoli Park is also great for a leisurely stroll through the gardens, walking paths and scenic views. Whether you want to join the street party, explore the old town or enjoy a gourmet meal, Ljubljana has something for everyone.
Spend the new year in Europe
Europe offers a plethora of underrated New Year's Eve destinations. From the stunning fireworks show in Reykjavik to the charming horse-and-buggy ride throughout Ljubljana's historic streets, these destinations have everything to offer.
Therefore, consider stepping off the beaten path and ringing in the new year in one of the best New Year destinations in Europe. In fact, you might discover a new favorite spot for your future travels.
Get your Notion Travel Planner Template!
Embark on your next adventure with the Wanderlust Planner – Notion Travel Planner Template – Notion Travel Planner Template for 2023 (chasingwhereabouts.com), the ultimate Notion Travel Planner Template. Organize your wanderlust-fueled dreams and turn them into unforgettable journeys. Whether you're a seasoned globetrotter or a newbie explorer, this template has you covered.