Do you have a serious case of wanderlust and a passion for the outdoors? If so, you should seriously consider making Spain your next destination. Check out the best hikes in Spain in this post.
You might think of European nations as places for cultural exploration, which is true. However, they also feature some of the most striking scenery you'll find anywhere. Many countries go above and beyond to preserve their natural beauty for people from around the world to enjoy. Spain has some of the best hikes, featuring landscapes dotted with architectural and historical treasures.
Are you ready to lace up your hiking boots and hit some of the best hiking spots in Spain after departing your plane? Here's why Spain is the ultimate destination for hikers.
The many benefits of taking a hike
Going for a hike is among the best things you can do to rejuvenate your health after sharing close quarters during plane travel. Germs readily circulate in confined spaces. However, researchers have discovered that getting out among the trees gives your immune system a boost. These plants emit phytoncides, defensive chemicals that kick human immunity into high gear when inhaling them. You'll have a better chance of fighting off any bugs picked up during air travel.
In addition to preventing sickness, there are even more benefits of taking a hike. Plane travel can do a number on your leg circulation, increasing the risk of dangerous blood clots. However, low-impact cardiovascular exercise is one of the best ways to improve blood flow and combat the negative impacts of long flights on your circulatory system.
8 of the best hikes in Spain
Now you know how this activity can benefit you – are you ready to tackle some of the most famous hiking trails in Spain? Here are some of the best destinations to add to your itinerary.
1. El Caminito del Rey
El Caminito del Rey features a unique aerial path people once considered among the most dangerous in the world. However, take heart, modern traveler – the way has been restored, complete with guardrails, although you'll still stroll a hundred meters up a steep cliff face.
Don't forget your binoculars! This trail offers glimpses of Egyptian and griffin vultures and golden eagles – if you get lucky, you'll add plenty to your birding journal.
2. Ruta de Cares Trail
Spain's Cantabrian Mountains are home to some of the most scenic vistas you'll find anywhere. Many of them lie along the Ruta de Cares Trail, which winds along the Cares River, crossing it on occasion.
Expect to see rocky terrain covered with small caves that invite you to stop and explore. You'll also see chamois and mountain goats. Do an out-and-back day hike or spend several days exploring the full route through the Picos de Europa.
3. Cumbre Vieja
Cumbre Vieja lies in the Canary Islands on La Palma Island. The word translates to "old summit" in Spanish, and you can climb the ridges surrounding this volcano's caldera at a safe distance – when the mountain isn't angry. It erupted in December of 2021, causing many residents to seal themselves indoors to avoid toxic gasses. However, the air has since cleared.
4. Pico Soborcal
"Pico" means peaks, and you'll find plenty of them in the Pyrenees Mountains that form much of the border between Spain and France. The T2 trail leads to the summit. You'll gain over 4,000 feet in elevation along the ascent, getting your heart pumping.
5. La Pedriza
Are you going to Madrid and seeking an easy hike to start your day before an afternoon exploring the region's rich culture? Make La Pedriza your destination. Take a bus to the jumping-off site of Canto Cocino and follow the signs and markers – you'll find cairns and the usual blazes directing the way, although the park maps are in Spanish.
6. Montserrat
Are you spending the day in Barcelona? Montserrat isn't only a location for filming luxury car commercials. Follow the paved trail to the monastery, where you'll find the official trailhead. Most of the path is single-track dirt, although you'll encounter several staircases that help you ascend the rocky peaks.
7. Costa Brava
Spend your next day in Barcelona hiking at Costa Brava. You'll find many trails less crowded than the beach that still allow you to enjoy relaxing ocean views. The trails are well-marked but wind around cliffs, making them moderate in exertion. They're among the best hikes in Spain because of the scenery – and the opportunity to unwind at one of Barcelona's many cafes when you conclude your excursion.
8. Mount Teide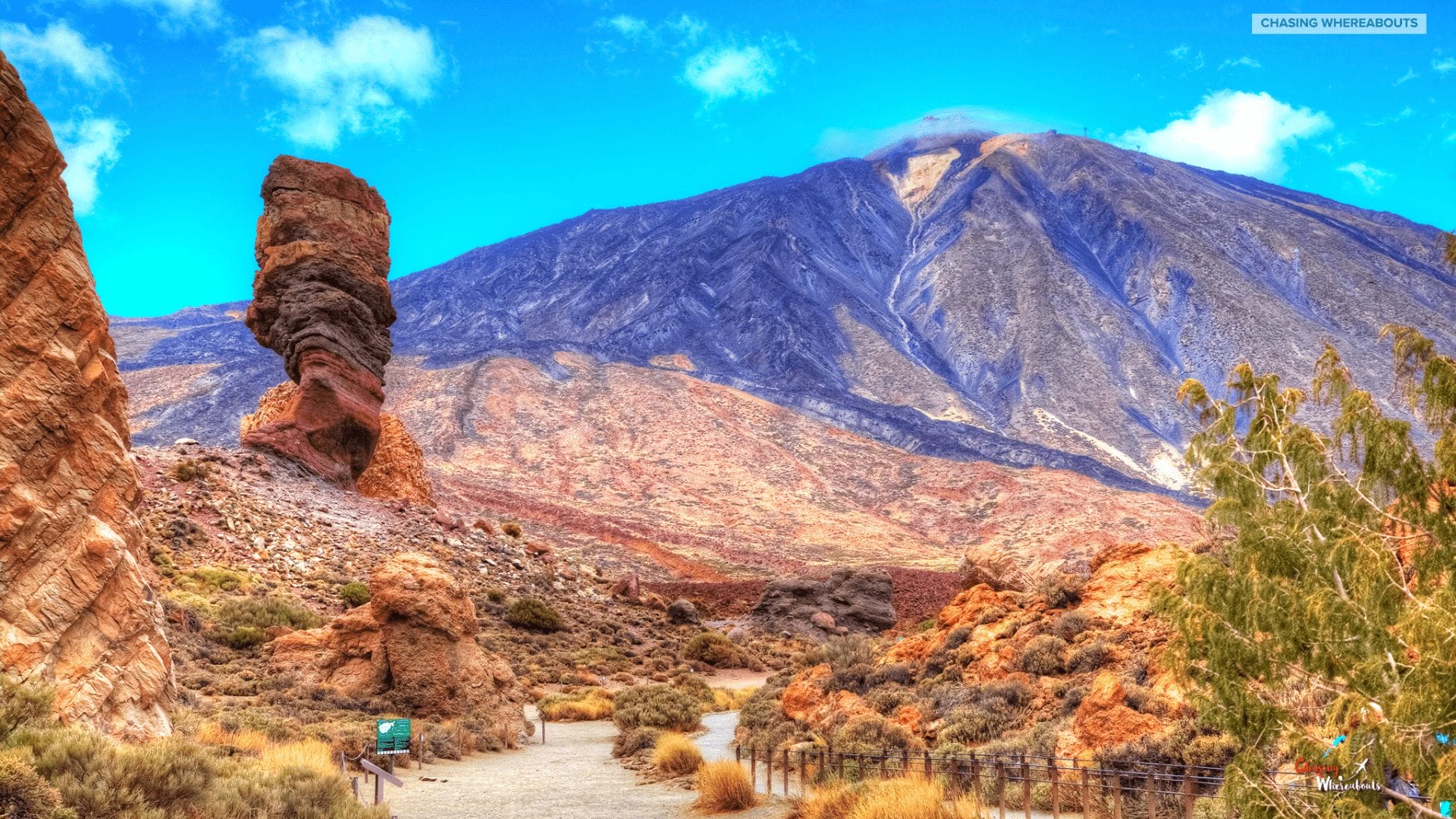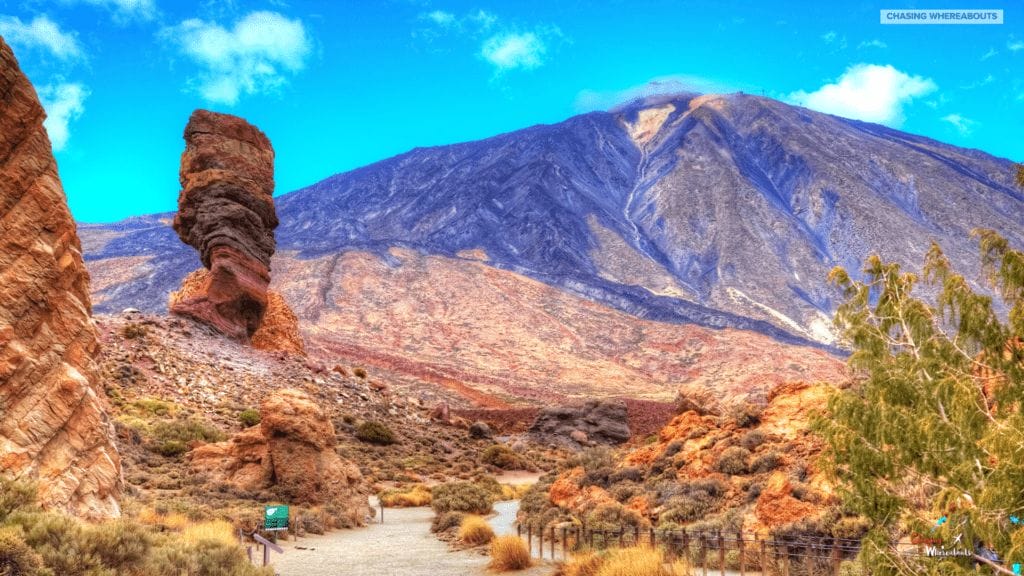 If you didn't get enough volcanic action at Cumbre Vieja, head to Mount Teide. Trail Number Ten leads you to Spain's highest peak, but you'll have to stop for a permit first. You can also join one of the many group hiking tours – why not meet some new friends who share your love of the outdoors?
What is the most famous hiking trail in Spain?
It's a tough call to name the most famous hiking trail in Spain. However, the Camino de Santiago arguably takes this title. It's also called the Way of Saint James and commemorates an epic Catholic pilgrimage.
The hike crosses the rugged Pyrenees before crossing the plains and ending on winding hillsides. Along the way, you'll pass several national heritage sites where you can explore the region's rich history.
Spain is the ultimate hiking destination
Maybe you want to add the most famous hiking trail in Spain to your international list of treks to knock off your bucket list. Perhaps you simply want to enjoy what the great outdoors has to offer on the other side of the ocean.
Spain is the ultimate hiking destination for all the reasons above. Find the best hikes in Spain to plan your itinerary and enjoy an active outdoor escape.
The Excellent Guest post is submitted by Beth Rush from Body+Mind
Get your Notion Travel Planner Template!
Embark on your next adventure with the Wanderlust Planner – Notion Travel Planner Template – Notion Travel Planner Template for 2023 (chasingwhereabouts.com), the ultimate Notion Travel Planner Template. Organize your wanderlust-fueled dreams and turn them into unforgettable journeys. Whether you're a seasoned globetrotter or a newbie explorer, this template has you covered.