In this post we are going to cover about the exciting day trips from Berlin. As 2021 is more about lockdown and staying at home the only things possible for us is doing some day trips and coming back to our city.
We have also written a concise post for day trips from Frankfurt if you are living in Frankfurt and want to travel in 2021.
I am really a fan of day trips as it gives the much needed adventure and a break from the day to day life and moreover it is the cost effective way of traveling.
Berlin in itself is really awesome and if you want to explore the beauty of the city in the virtual tour then we have made a video for that. Berlin Cinematic Tour
Now let us start with our list of day trips from Berlin
Potsdam
The fantastic Dutch Quarter, the Russian Alexandrovka and the main attraction: Sanssouci Palace are just a short hope from Berlin.
The whole city is beautiful, but the palace really takes the biscuit in the pride of its place with its pretty Chinese tea-house, large gardens and the New Palace.
Certainly Sanssouci is giving the Versailles Palace a run for his money in France.
Take as long a walk around and soak the atmosphere as possible before going back to Berlin on a coach.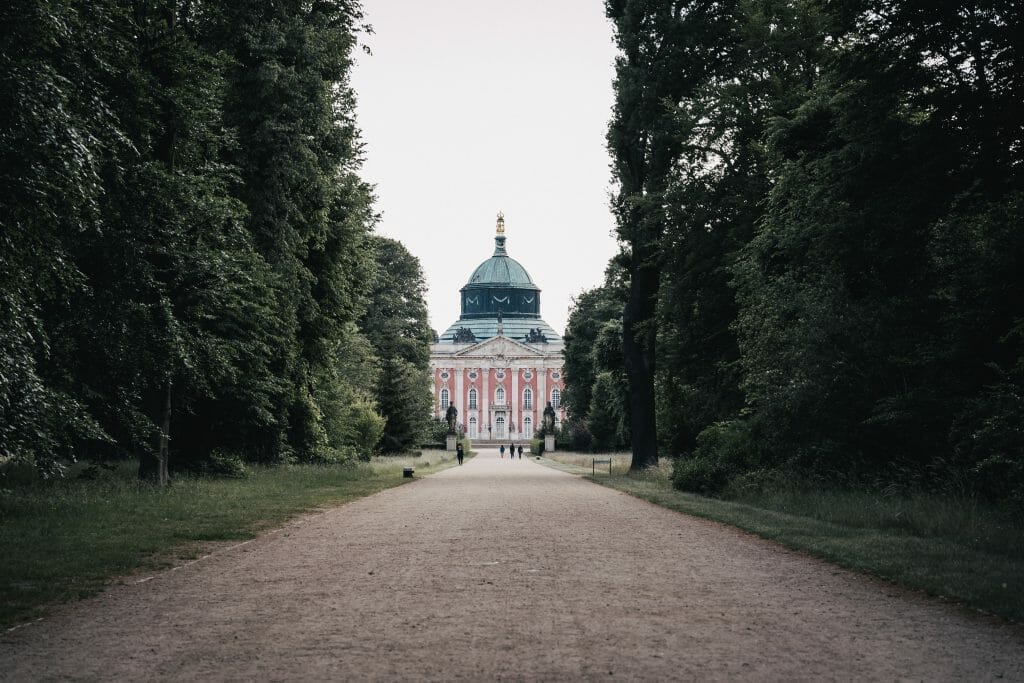 Dresden
The beautiful riverside town of Dresden is just two hours from Berlin.
This southwestern German gem is characterized by theatres, castles and beautiful buildings.
Take some time to walk through the main squares – Schlossplatz and Theater – and cross Augustus Bridge to see the river.
Also not missing the visit to the Old Town: don't miss the visit to the old square and to the new market.
Dresden is extremely walkable, so be sure to grab your most comfortable trainers for this amazing day trip.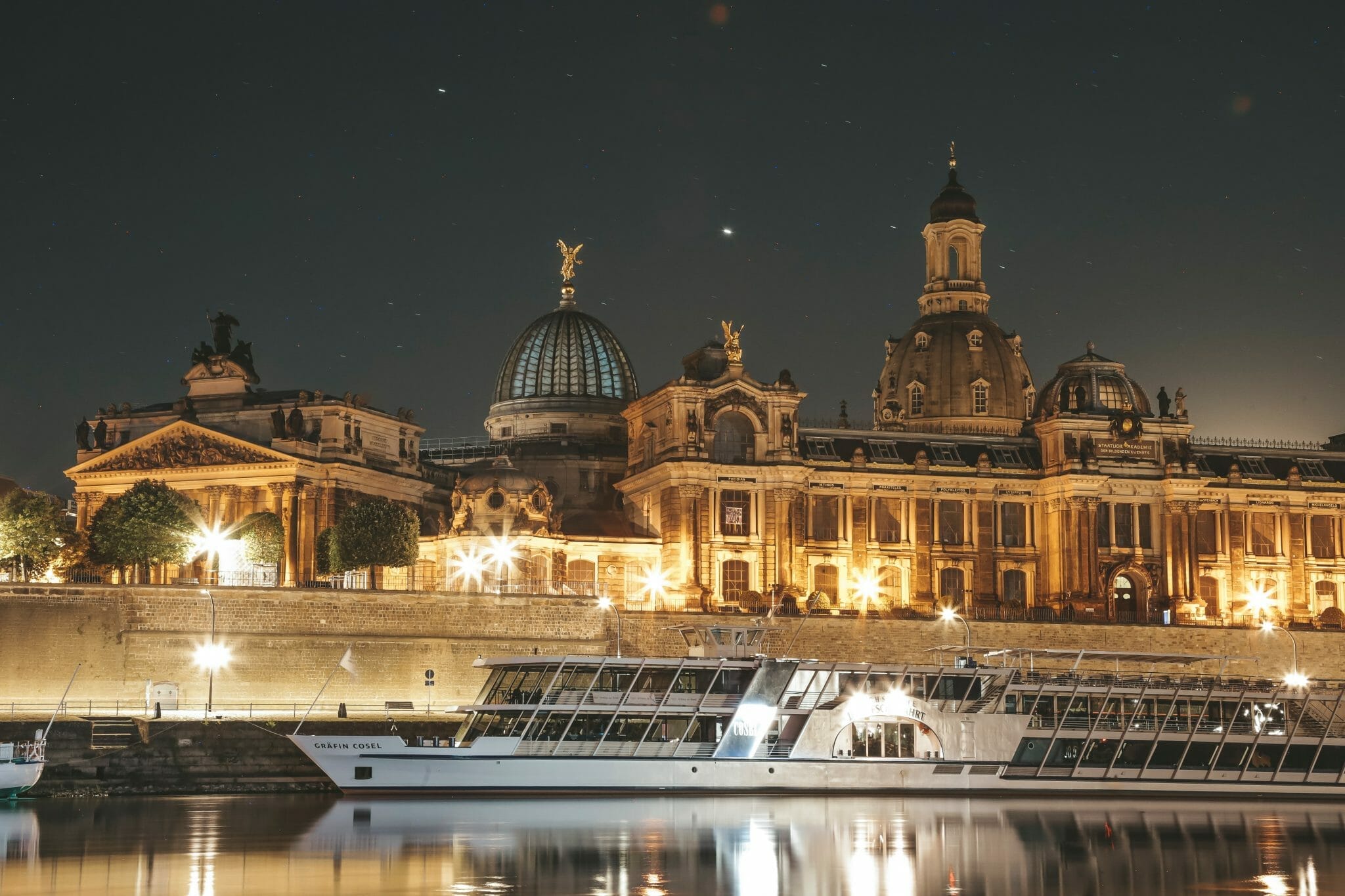 Lehnitz Sea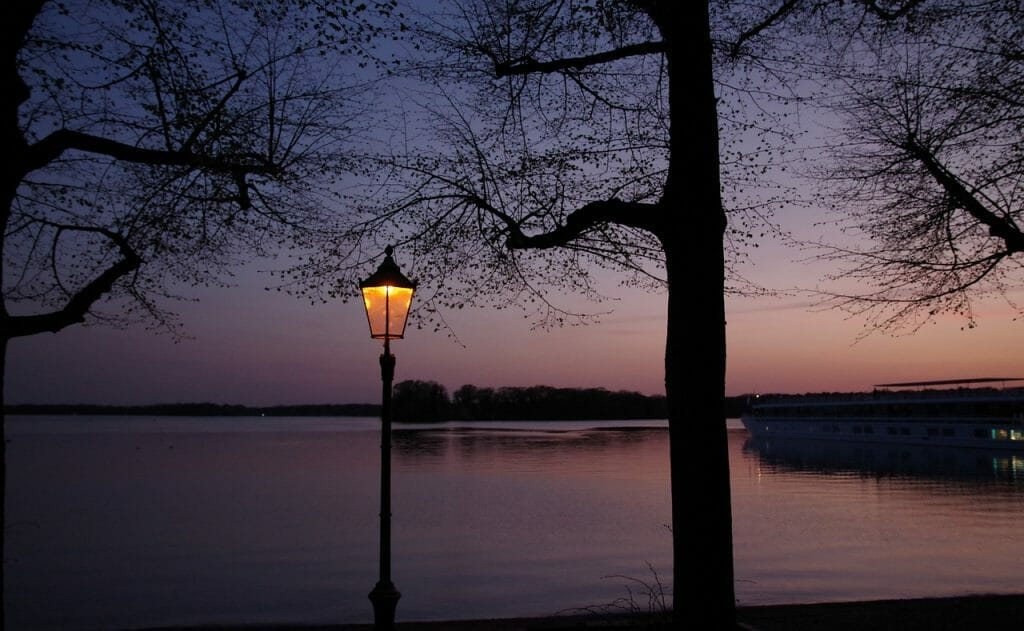 You can take a boat ride from Tegel through the calm waters of the surroundings of Berlin to the Lehnitz Sea.
Through Tegel Sea, Oberhavel, you will float on the Oder-Havel Canal, pass the Lehnitz Lock.
Relax and enjoy the ride on the extensive waterways of Berlin, before heading to the capital to see Friedrichsthal and Malz at the furthest point of your visit.
If you need a break, it's a good choice: the calm waters of the canals calm your soul.
Rüdersdorf
You can take your whole trip from Berlin to Rüdersdorf with a boat – a great opportunity to explore its famous Museum Park.
You can also make your way to the cute historic cities of Köpenick and Friedrichshagen, which surely appeal to their rustic buildings and to their laid back pace.
The tour of the river bank is a wonderful way to explore rural Germany, from the extensive waterways to the picturesque residences on the Müggelsee.
Get your camera out and be handy, because you're sure to want this cruise to be snap happy.
Wannsee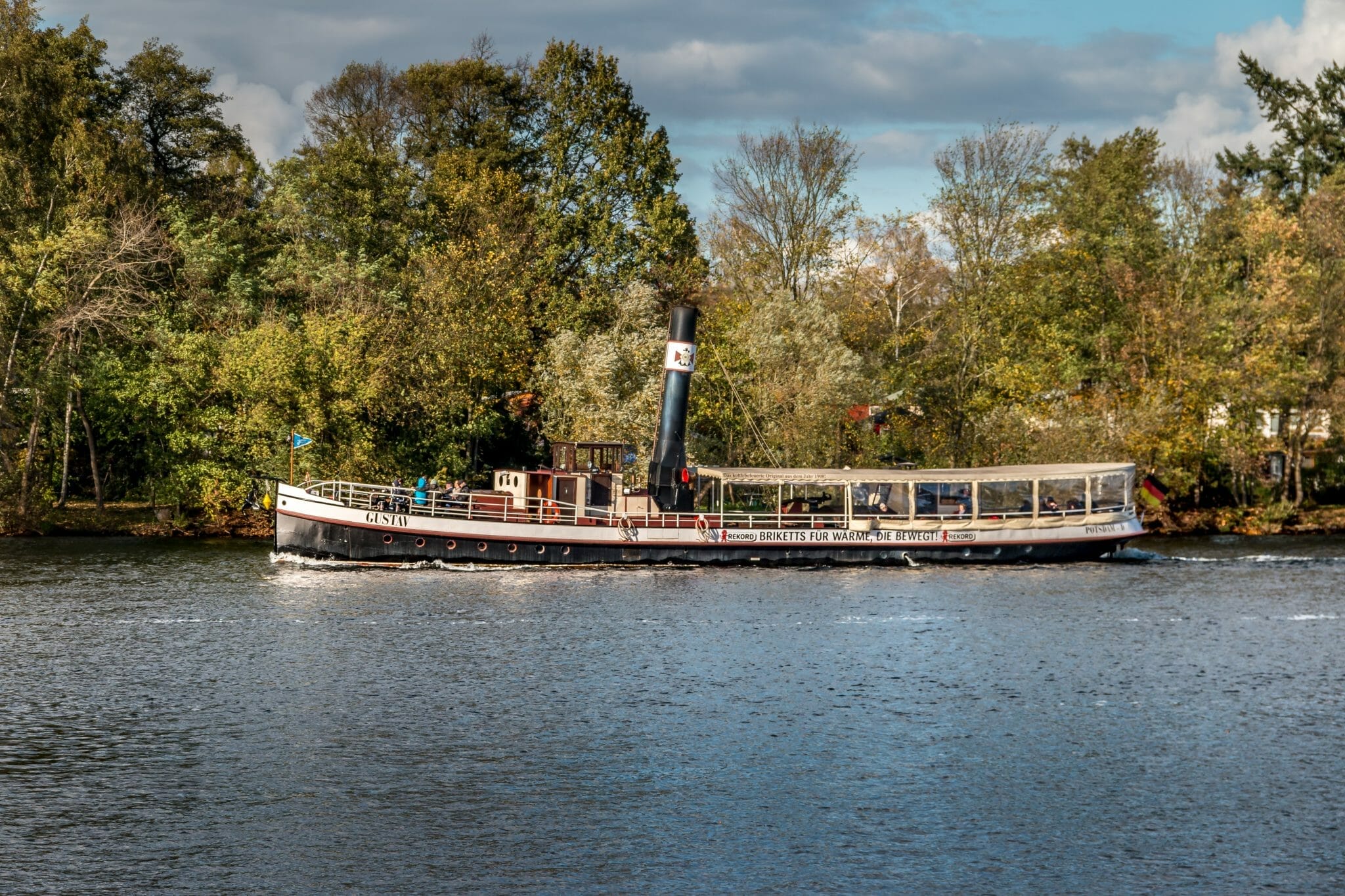 Wannsee often finds itself on the list of Berlin's best day trips, and why?
The largest inland beach in Europe is always popular with tourists and locals alike, and a place for laying your towel can often be difficult to find.
Still, it's an excellent day trip – particularly in summer if you can take a soak in the sun, swim and just relax.
Insider tip: Kladow's quieter spot is just a short distance from Wannsee.
Just take the ferry and you will escape the crowd but you will still gain the advantage of the sandy coastal lakes and quiet grasslands.
Hamburg
If you feel like a change of landscape but don't want to go beyond city life, Hamburg might be a good option to you within two hours by train from the capital. So it is really one of the best day trips from Berlin
As a port town, it's very different from Berlin, but it's got more than enough to make a fun trip from the capital.
Hamburg surely has a good atmosphere as you wander in the harbor boats or exploring the famous fish market.
UNESCO is a well-deserved UNESCO World Heritage Site, which Germany's second biggest city won in 2015.
And you can check out Heide Park for something more exciting, for the twists and turns of its rollercoasters – both wood and steel.
Leipzig
The biggest city in Saxony is surprisingly cool: it has started attracting the young creative people of Germany more chilled and much cheaper than the capital, which is certainly evident.
With its impressive Saxon architecture, Altstadt (old city) is worth looking around.
Leipzig has also an enormous cultural attraction in the museum: most of the artists can find something to tempt them with choices from Bach to fine art.
There are many great restaurants and some great street art in the city.
Pfaueninsel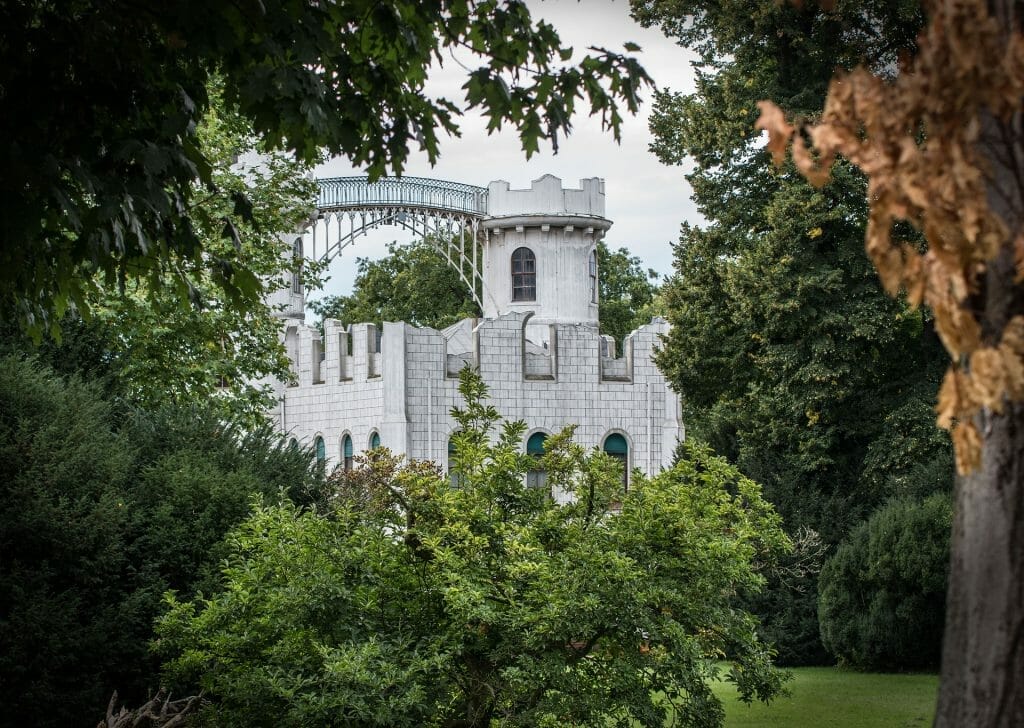 For an entertaining day trip, Pfaueninsel or Peacock Island offers something a bit different.
Peacock Island is only 1.5 km long and a mere 0.5 km wide, making it easy to explore, yet it still has a lot to do.
Spend time in its historical buildings like the Kavaliershaus and, of course, highlight the many peacocks of the island.
Peacock Island is another important draw, built by Frederick William II at the end of the 18th century. It's incredible how much this small area is packed into.
Spreewald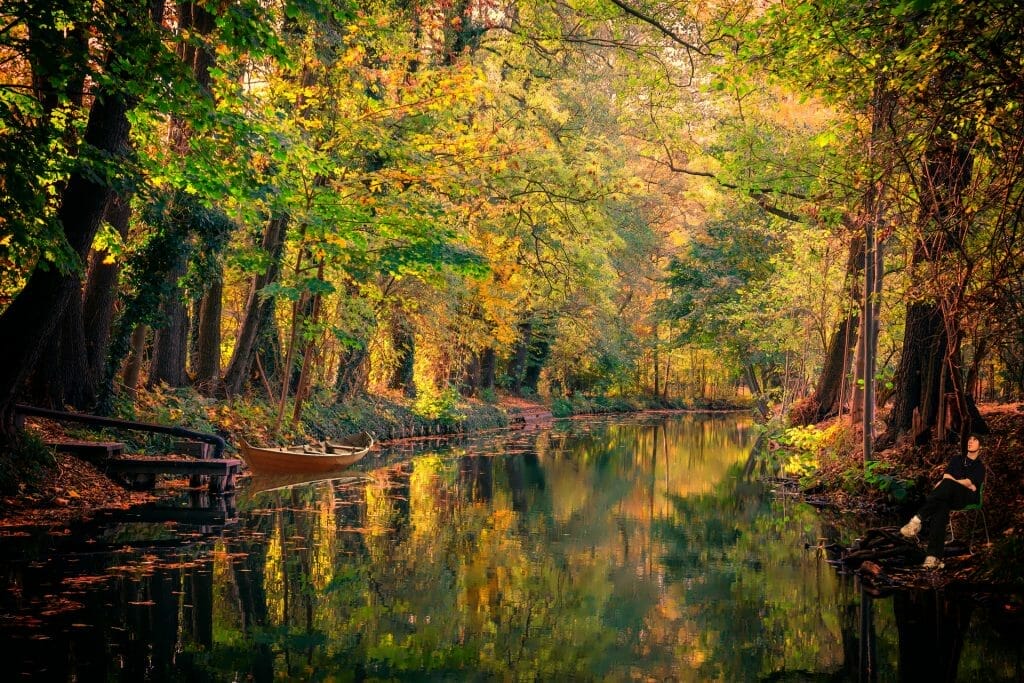 This picturesque forest is a real steal for a day trip – there will probably be more people among the trees than tourists.
There is hardly any better place to return to nature as close as Berlin, and Spreewald has a lot of trails for walking, cycling and water exploration.
Renting kayaks is an unusual and fun way to discover the protected Nature Reserve of UNESCO when you feel like changing from a constant walk.
Stop at Lehde's lagoon village or Leipe's cute fisherman's village for a quiet insight into rural German life.
Tropical islands resort
Perhaps a strange concept, but Tropical Islands is a great place to spend the day with the family, when all the cultural attractions around the city have become exhausted.
Enjoy a day of relaxation and relax in Europe's largest indoor pool.
Located within an old hangar of aircraft, the tropical islands is rich in waterfalls, lagoons and a tempting variety of water-lifts, to keep children and adults alike.
Wandlitzsee
In Wandlitzsee the lido is a little hidden place, but you don't believe it so close to Berlin.
It's definitely a relaxing spot to spend a day out: just picnic and drink in the quietness of the lakeside.
If you like to do something more active, you can hire rowing boats, and of course you have lots of options for swimming – and also diving boards if you float.
There are various places for camps, so if you want to escape a bit more, you can walk around the lake more peacefully and peacefully.
Brandenburg an der Havel
Brandenburg a der Havel with lakes, nature and countless walkable attractions is just the thing for outdoor lovers.
The city center should be looked around and visitors should hop on the small streetcar that hurtles along the streets for an exciting ride.
Check the old market square, marvel at the stylized buildings alongside the river and see Belmondo, a local wine shop, if you still want to find things to do.
Get to the highest point of the city with a spectacular view over greenery and the red roofs.
Saxon Switzerland National Park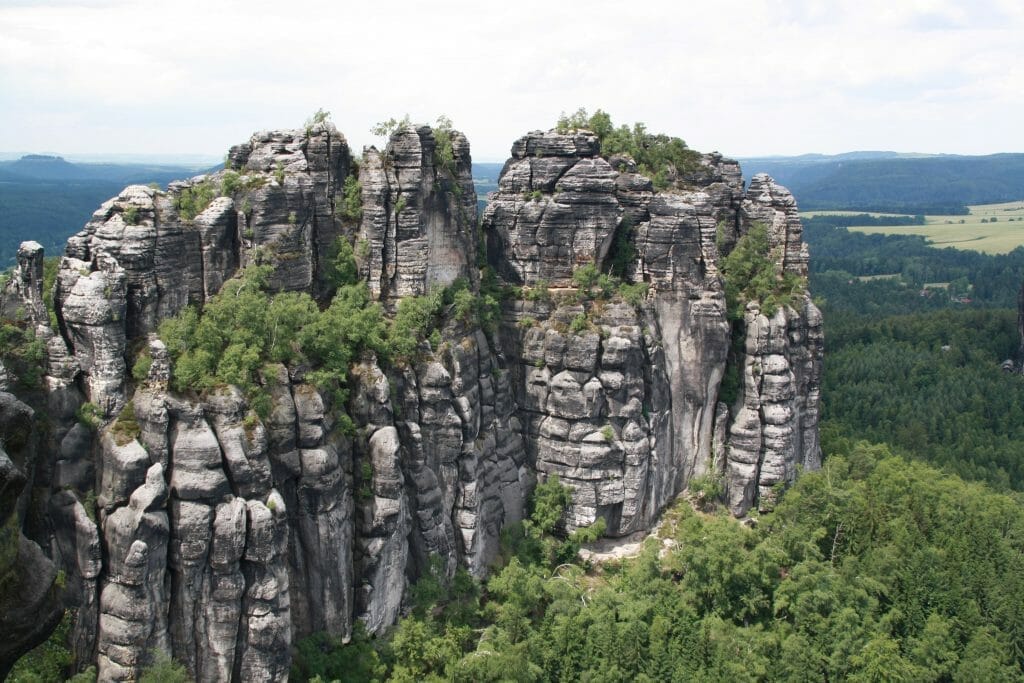 The Saxon Switzerland National Park on the banks of the Elbe River is a popular spot for local Germans but is less known by the tourist population.
Densely wooded roads roam the whole park, but the Bastei Bridge is one of the main attractions.
Made amongst the calcareous pillars for which the park is known, the bridge is an imposing and imposing landmark.
The panoramic views of the tree-carpeted Elbe Valley can also be enjoyed from the bridge.
Devil's Bridge
The Devil's Bridge is another place where the main attraction is the bridge, as the name could suggest. The bridge is the Devil.
When you arch across the water, you can get a great picture of a perfect circular reflection from the right place in calm waters – and in autumn, the red and gold trees show the place in a beautiful setting.
In 1860 it was commissioned and has delighted visitors ever since, and is situated in Azalea and Rhododendron park.
Sachsenhausen Concentration Camp
If you are sobering, a visit to Sachsenhausen will certainly be worth adding to your Berlin journey.
You can visit the premises and learn more about the horror of life at a Nazi concentration camp in the nearest camp of the capital Sachsenhausen.
You might feel sad rather than uplifted, but this trip on the day certainly offers a valuable lesson in history and the poignant monuments are worth visiting.
'Work freely' (work will set you free) still hangs over the entrance. Impressively.
Bad Muskau, Germany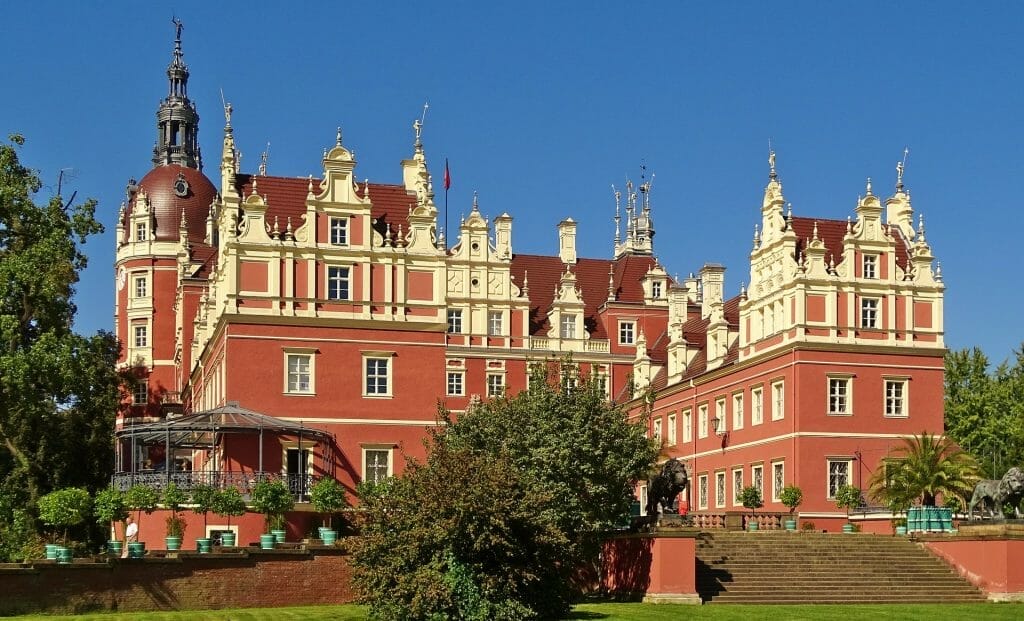 The people of Muskauer Park, with its luscious English Gards and the Neo-Resurrection castle surrounded by a small lake, spend their time mostly hanging out at UNESCO World Heritage.
A special feature of the Park is that its geographical area stretches from Germany and Poland, so a visit to two countries takes one shot through the park.
Not much can be done apart from this, so a visit to Bad Muskau is ideally combined with other nearby attractions like the Bridge of the Devil (more on that below).
Braunschweig, Germany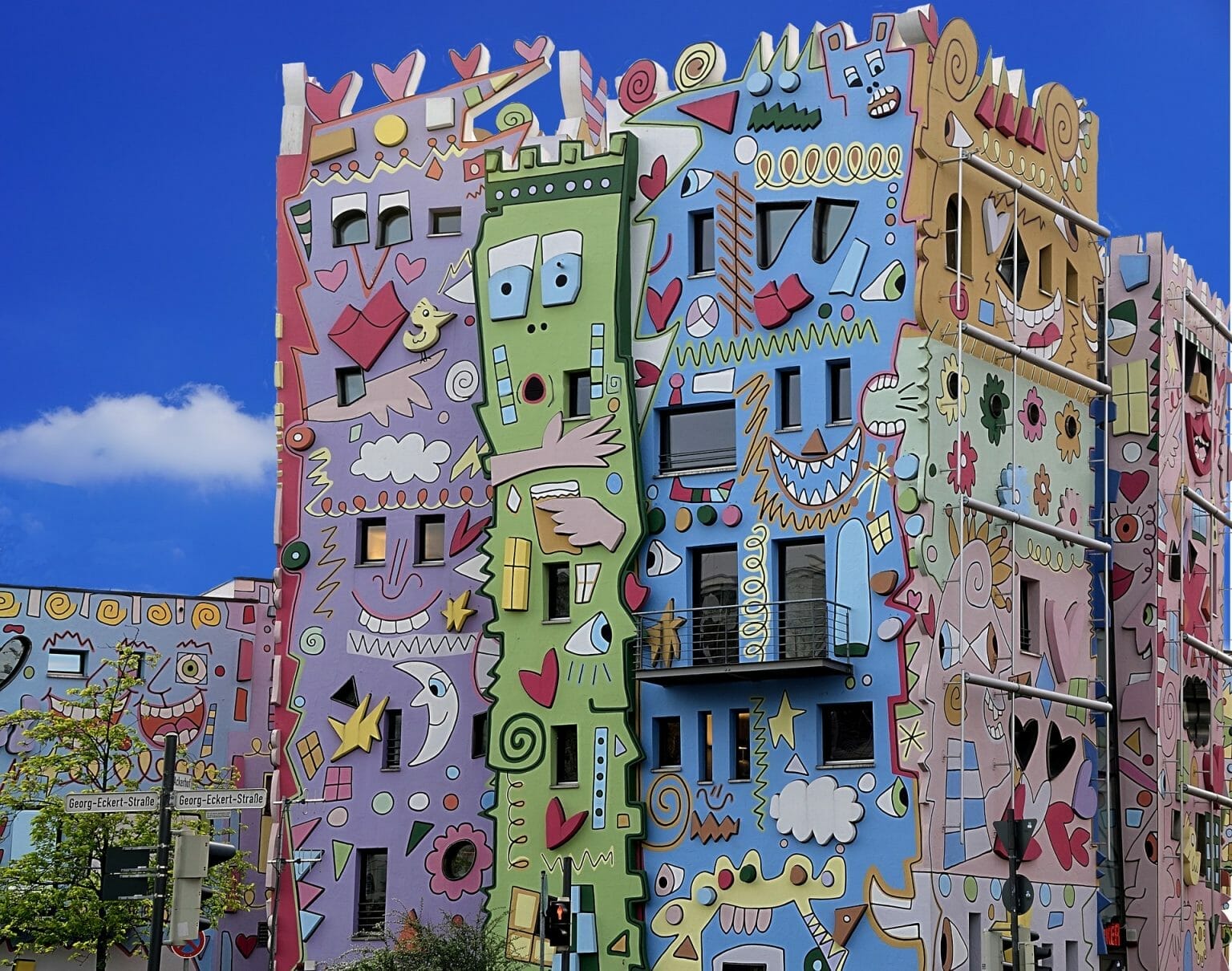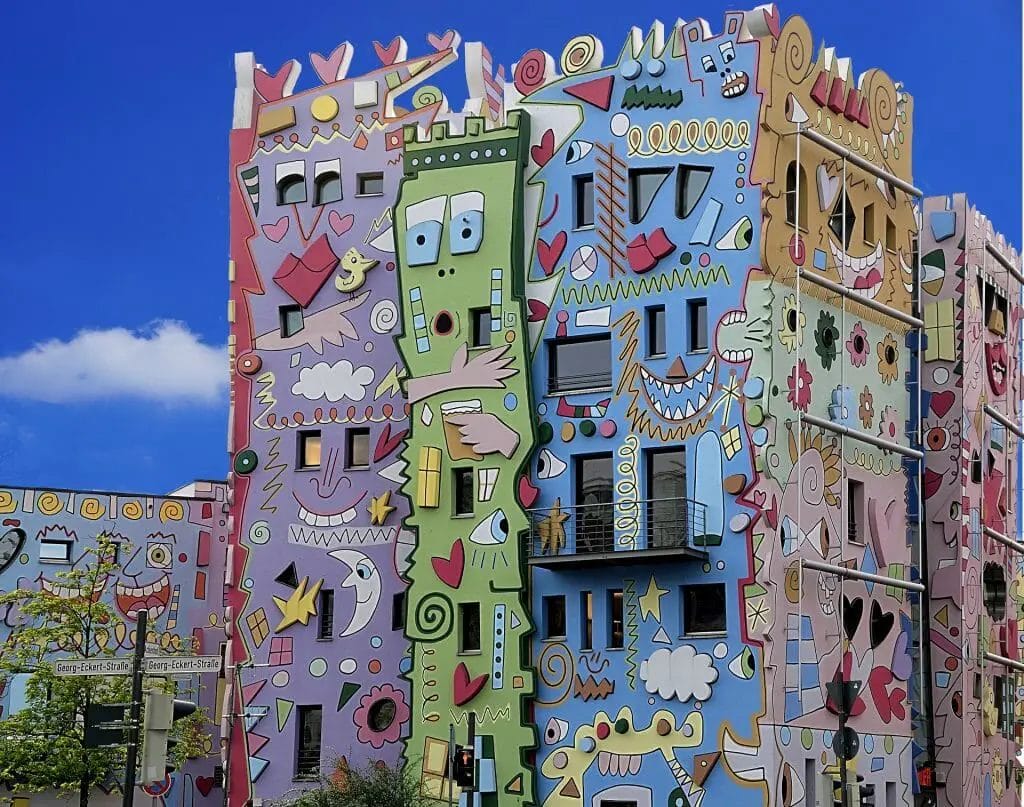 For no other reason than to visit the Happy Rizzi House, I will admit that I have been to Braunschweig. The flamboyant building of this office is not open to the public, but it is not necessary to explore the interior since the action is outside.
The Happy Rizzi House, which is called the "happiest place on earth," will probably leave you laughing loud and smiling. There is also a walk around the Burgplatz, tours through Dankwarderode Castle and Saint Blasii's Cathedral in Braunschweig. Stop to a beer at Mutter Habenicht if you want to keep up with the strange and offbeat theme.
Görlitz, Germany
The Easternmost city of Germany is Görlitz. In fact, when one of the bridges crosses to visit Zgorzelec, Poland, one of the most fun things to do.
The town fled during the Second World War and has largely uncontaminated historic buildings, and a mixture of Gothic, Renaissance, Baroque and Art Nouveau architecture.
The backdrop of many films, such as The Reader, the Grand Budapest Hotel, and even Inglorious Basterds, is so beautiful. Görlitz is still one of my preferred Berlin day trips and here are some photos of my Görlitz.
Lüneburg, Germany
It is one of Northern Germany's most beautiful cities. You can easily walk around the beautiful old city many days away.
In Lüneburg other things are climbing the water-tower for a panoramic view of the city, stopping by to take a drink or a bite to eat alongside the river, or visiting a foreign and unpleasant German Salts Museum.
Where should you stay in Lüneburg? Browse through these Lüneburg hotels to book a place to sleep
Magdeburg, Germany
Any other day trips from Berlin? There is not much that a day needed to visit Magdeburg Cathedral (Gothic Magdeburg Cathedral), the wild architecture of Friedensreich Hundertwasser at the Grüne Zitadelle, learn from the museum of cultural history and observe one of the world's top wooden structures, but there are a lot of fun things to do like to visit the Gothic Magdeburg Cathedral.
Where should I be in Magdeburg? Rest at one of these Magdeburg hotels your pretty head.
155 kilometers from Berlin.
Poznan, Poland
Why Poznan is one of the best day trips from Berlin? Why? For the unbelievable food scene first and foremost.
In the traditional Polish restaurants, hip cafes and other high-end establishments, eat and drink the heart. Experience the uncontaminated historical city, discover street art, visit the bizarre Croissant Museum and visit the exciting monument of June 1956.
Book a stay in one of the many hotels in the area around the main square in Brovaria, where you can enjoy a magnificent view from your room.
Where to stay in Poznan? Check these hotels in Poznan for options.
Distance: 275 kilometers
Quedlinburg, Germany
Why Quedlinburg? Why not Quedlinburg is the best question?
Nearby the Harz Mountains, this picturesque medieval German city is full of historical wooden houses, a vast castle complex, and many nice restaurants and drinkable cafes.
Walk goutly along cobbled streets, watch the Market Square's local action and drink local brews at Ludde Brauhaus. During the summer I visited Quedlinburg, but can imagine how beautiful the Christmas market season must be in the winter.
Where to stay in Quedlinburg? Book any of these hotels in Quedlinburg.
Distance from Berlin: 215 kilometers
Rostock, Germany
What about Rostock? More exciting day trips from Berlin?
If you want to breathe fresh sea air a day, go to Rostock to the north. There is a day of fun at Warnemünde Beach in the middle of the sun, a walk along the picturesque harbor of Rostock, cathedrals and nautical events like Hanse Sail.
Where to stay in Rostock? Stay at one of these hotels in Rostock.
Distance from Berlin: 235 kilometers
Schwerin, Germany
Why Schwerin? Why? Schwerin is another ideal day trip approximately two hours from Berlin. The crowning jewel of Schwerin with 90,000 people is certainly the majestic Schwerin Palace, which is also called "the North's Neuschwanstein."
Cake and Kindora Rothe on the market place and have an astounding view of the city from Schwerin cathedral, and take a stroll through its gardens, sip coffee in the castle's interior. Schwerin is just the place for you if you're a castle fan like me.
Where to stay in Schwerin? Stay at one of these hotels in Schwerin.
Distance from Berlin: 215 kilometers
Szczecin, Poland
What about Szczecin? A day trip from Berlin, whether you go by train, bus or car, is only two hours away from the capital, Szczecin!
Take the tour of the Pomeranian Dukes' Castle, go around the Solidarity Square and watch a show in the Philharmonic Orchestra, or enjoy a majestic architecture at Wały Chrobrego, in Szczecin where we celebrate tasty perogias in Harnaś.
This is a city that I have always visited, since it's one of the best places in Europe to bring visiting friends who want to visit a different country.
Where to stay in Szczecin? Check out my curated list of hand-picked hotels in Szczecin.
Distance from Berlin: 150 kilometers
Google Map with All the Name
All the day trips from Berlin is mapped in the below google maps for your use.
That was all about the day trips from Berlin if you have visited something awesome around Berlin and you want to contribute to this blog then don't forget to share in comments below.
If you are looking day trips from Frankfurt then you can check our other post, Also have you visited the longest suspension bridge in Germany?
Recommended Read: 30 Top Things to do in Frankfurt