You may be wondering around Moving to Germany from India and you are excited about this new job which you have got in Germany / you are planning to go for higher studies in Germany this is just a post for you to make you aware about couple of things which you should know before hand while planning your move to Germany.
If you want to read more about the cultural shock of moving to Germany you can read our other post around. We have also written one really awesome post about buying Indian groceries online in Germany which you can give a read if you need.
Feel free to check my YouTube channel Eri in Germany if you want to connect with me or know more about living in Germany in form of video.
Do not move if you need to see your family once every month or quarter.
As an Indian you are so much connected with your family that you often feel nostalgic about meeting your parents. Back in days when I was in India I was working from Pune and I use to travel every six months to meet my parents.
Fast Forward to my life in Germany if you are going to follow the same pattern it is going to be a heavy hit on pocket and ultimately you will be not be able to save much.
Long-term relocation is not for the weak of heart. You may be able to see your family and friends twice a year if you're lucky, but it's more likely to be once a year or maybe once every two years.
Each time I fly back home, I spend an average of €1000, and each time feels shorter than the last due to clashing schedules, reduced vacation time, and the fact that your family and friends' lives will be changing as well.
You'll also notice that a lot has changed each time you return. Some friendships and relationships will strengthen over time, while others will deteriorate, and some individuals will simply vanish.
This is not only a phenomenon of growing up, but it is amplified when you have lived abroad for a long time. After all, even if the time difference didn't bother you, you're still just one guy, and how many people can you realistically keep in touch with?
Except for other foreign expats, Germany is not a community-oriented country, and you will have a difficult time fitting into established friend circles or groups.
Germans are not known to include you in their circle easily and even if so, do not expect the friendships to play out the same way as they do in India.
It will take time, effort and significant understanding to build friendships here, and if you only move for work you will find it much harder to make friends.
Make sure you are prepared to be alone a lot and often and know how to deal with that if you are moving to Germany from India
Do not move if you are not able to or not willing to learn German
Now as much as I don't want to accept this point it is a must have thing, I have been living here in Germany since last 2.5 years and I was persistent that I will not learn German but it didn't help at all. When I planned about moving to Germany from India I wasn't sure that I will be learning the German language.
Now I have kind of accepted my fate and started learning German because in Germany it is absolutely difficult to survive without German. So if you are planning about Moving to Germany from India then you should be considerate about learning Deutsch before coming here.
No one expects foreigners to speak fluently or natively, but even if you can engage in simple conversations, you will be greatly respected and will integrate much more quickly in a new country.
This isn't true for Germany any more than it is for someone in India who travels to a state where the majority of people speak a language they don't understand.
Do not move if you have never lived alone for longer than 6 months by yourself.
If you have never lived alone in a new city or country for a span of at least 6 months, you should not consider moving to Germany from India.
The reason I say this is because going on a 3- or 4-month student exchange or even an internship by yourself is NOT the same as living abroad for a long period of time.
You will be left with no one but yourself to depend on.
Do you want to see a doctor? Go on your own.
Do you want to go grocery shopping? Go on your own.
Do you want to go on a weekend trip? Go on your own.
Are you searching for furniture for your apartment? Go on your own.
I think you get the idea. Of course, you can enlist the aid of new friends at some point, but before then, you'll have to do it on your own.
Are you searching for furniture for your apartment? Go on your own.
I think you get the idea. Of course, you'll be able to enlist the assistance of new friends at some point, but before then, you'll have to do it on your own.
And if you have mates, not everyone will be willing or able to assist you at the precise moment you need assistance. Hiring people to assist you with your transition or relocation is costly, and you won't be able to afford it on a monthly basis.
Do not move if you do not have a back up financial plan in place.
For the reasons mentioned above, anyone moving to Germany from India, whether for studies or work, must have a contingency plan in place.
Flat deposits, furniture, driver's license fees, and a slew of other expat-related expenses can quickly add up. The bare minimum demanded of the German embassy is insufficient to cover these costs.
If I were planning on moving to Germany from India, I would have a contingency fund of at least 4-5 months' worth of unexpected expenses in addition to the bare minimum needed for your visa.
Do not move if you cannot deal with the German speed of doing things.
I used to think that Indian bureaucracy and red tape were inefficient and sluggish. Although German bureaucrats are on average much more powerful, they are still slower than Indian bureaucrats.
It could take a month, if not longer, to open a bank account and obtain a card that you can use.
Any government organization's normal contact takes 1-2 weeks, so start applying and submitting your forms at least 4-6 weeks in advance if you have urgent paperwork to deal with.
All is done in a SLOW and THOROUGH manner. Make sure you're ready to face this challenge. And if you find jobs, it can take a few months for you to obtain your work permit, which can be a lengthy process for certain people.
When I moved to Germany back in 2019 it took complete 1.5 months for me to get the bank account up and running along with receiving the debit card.
Do not move if you cannot survive harsh and long winters.
After Moving to Germany from India I realized that winter depression is also a thing.
Last year, I swear to all gods, I was SO annoyed with the winter that I thought it would never end.
And autumn feels like winter to me because of how cold it gets in my hometown in India during the winter.
Prepare to face the cold and darkness, wearing five layers of clothing for more than six months of winter. From October to March, it will be VERY COLD.
You can feel it unless you are from India's greater Himalaya zone. And it isn't going to be fun.
On the plus hand, most houses have central heating, so going outside is the only problem. The drawback is that you will be cold indoors when you return to India in the winter. You offer some, you get some, right?
Do not move if you cannot survive without Indian Food.
I've been in Germany for almost two years and still can't get over the fact that I don't have daily access to good Indian food.
I believe that growing up in India spoils you for life, particularly because no amount of amazing exotic food can ever replace your childhood favorites.
In Germany, you'll have a hard time finding anything similar, and even if you live in a big city like Berlin or Munich, finding a restaurant that suits your budget, has an authentic taste, and stocks your favourites is still a challenge.
I live in a city of around 500,000 people. I've only found one Indian restaurant out of maybe five or ten that come close to tasting like Indian cuisine, and even that isn't always the case.
Some ingredients may be available in Indian or Asian shops, but not all, and since I dislike cooking, I find it difficult to motivate myself to prepare a two-hour dish from scratch except on weekends or when I host a dinner.
Do not move if you cannot deal with the uncertainty of being jobless.
There are a variety of reasons why you would want to relocate to Germany, and one of them might be the search for or relocation of a job.

In any of those cases, you must consider the risk that you would not find something in the time allocated (normally 6 months with a job seeker visa and 18 months for German university international graduates).
That duration will consume a considerable amount of time, money, and emotional resources.
This is not a situation to be taken lightly. When looking for a position in Germany, you are competing with candidates from all over the EU as well as non-EU countries, with non-EU applicants facing major language and bureaucratic barriers.
If you'd like to find out more about how life in Germany could be, here's my favourite go-to website: The German Way.
Do not move if you can not give 40% of salary in TAXES
You read it right.
If you are planning to move to Germany then you should know that about 40% of your income gets deducted in different forms of tax and insurance.
Germany's strong public services, employee protection, health service and welfare state come at a cost. Taxes here are some of the highest in the world, with those earning a little over €52,000 paying 42 percent income tax, on top of social security payments and a 19 percent rate of VAT.
Professionals should be ready to say goodbye to around half their paycheck. You may find your mandatory social security contributions costing more than your rent.
Do not move if you are not a Cash Only Person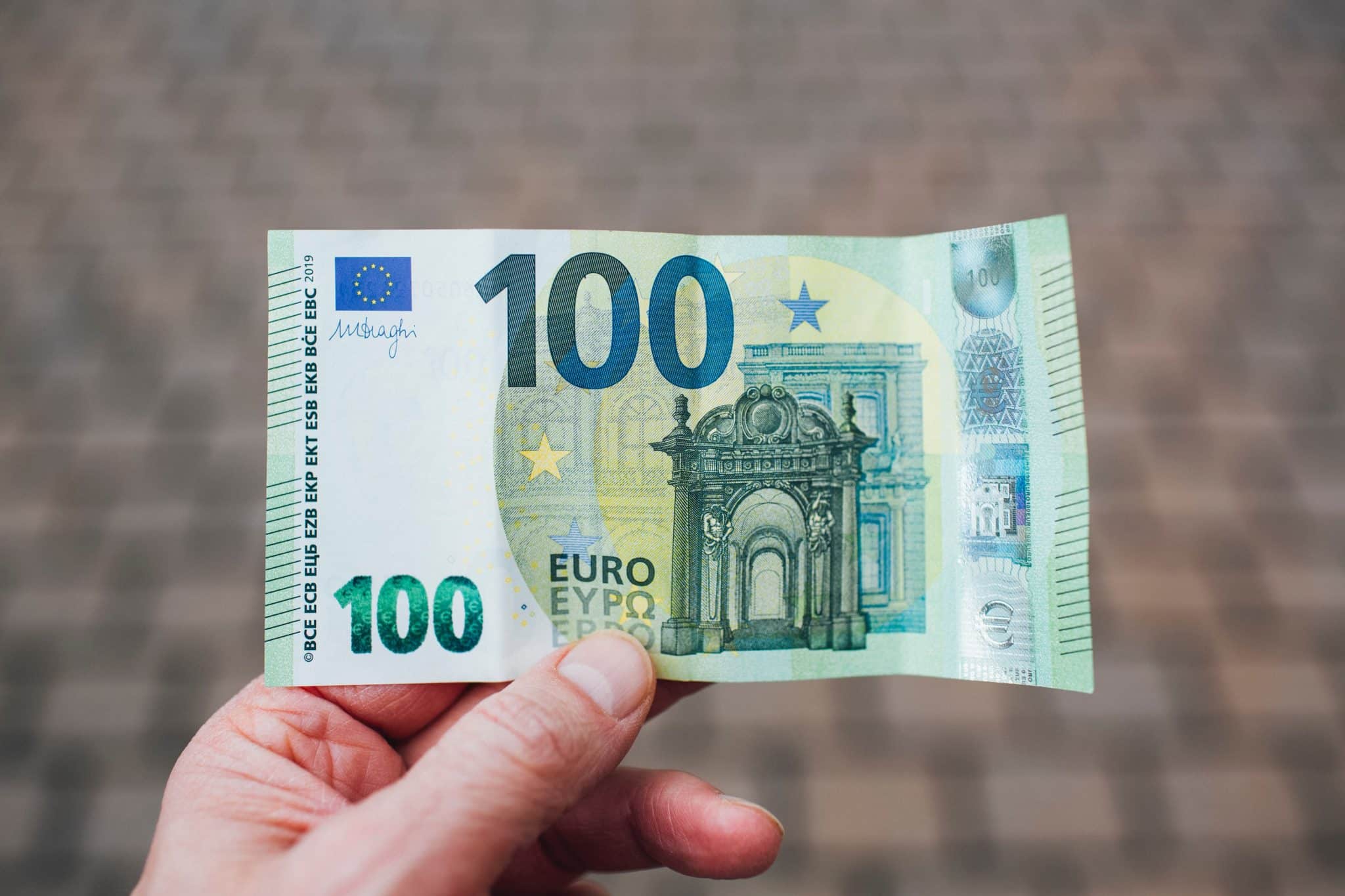 Well talk about me, I personally use to carry lot of cards and use to pay mostly by cards in India. But I always carry money in wallet in Germany.
There are still shops and places which doesn't accept cards for a certain amount and you will have to pay them in Cash only.
Anybody used to wielding a wallet full of plastic should take note: many shops in Germany only accept payment in cash (Bargeld) and offering a debit card will often just get you a dismissive shake of the head or directions to a cashpoint.
While ATMs are plentiful, almost all charge a hefty fee – in fact practically the only place to withdraw cash free is your own bank – so expats have to get used to carrying a lot of euros.
Do not move if you cannot handle a direct statement
Well Germans are direct and if you are coming from India we all know that most of the Indians approach is about being diplomatic.
Well, Knock knock, it is not going to work in Germany.
Do not move if you cannot handle household work.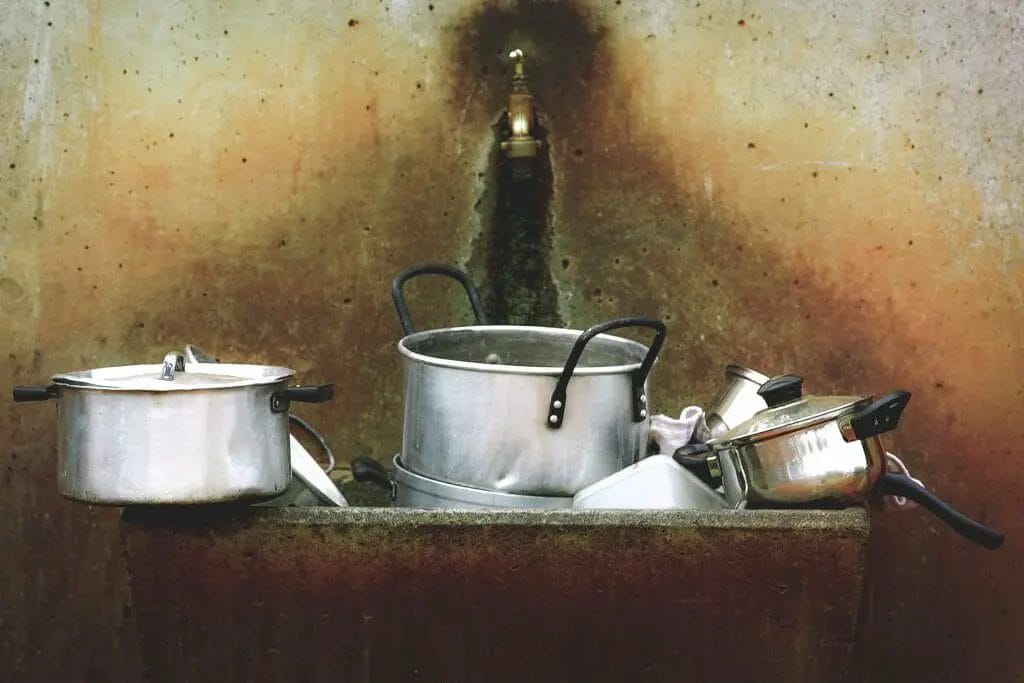 I'm going to save the most important for last. Expats who migrate from a developing to a developed world are accustomed to receiving a great deal of assistance from domestic helpers in their home countries. In Germany, however, this will not be the case.
You know exactly what I'm talking about if you're heading to Germany from India.
You'll have to buy your own groceries, clean your own house, cook your own food, take out your own garbage, build your own furniture, move your own belongings, and do anything else connected to your home on your own.
If you want to avoid unpleasant surprises or unnecessary stress later, prepare, understand, and embrace this fact.
With that said, I have gained so much knowledge, experience, and growth as a result of my move to Germany from India, and I wouldn't have it any other way.
I just wish someone had told me all of this as I was getting ready to make the biggest (literal) leap of my life!
That was all about this post of Moving to Germany I hope you liked my points if you have some extra point do share that in comments below so as to help the community out.
Recommended Read:
30 Top Things to do in Frankfurt
25 Exciting Day Trips from Berlin
15 Top Things to do during your stay in Rothenburg ob der Tauber Germany