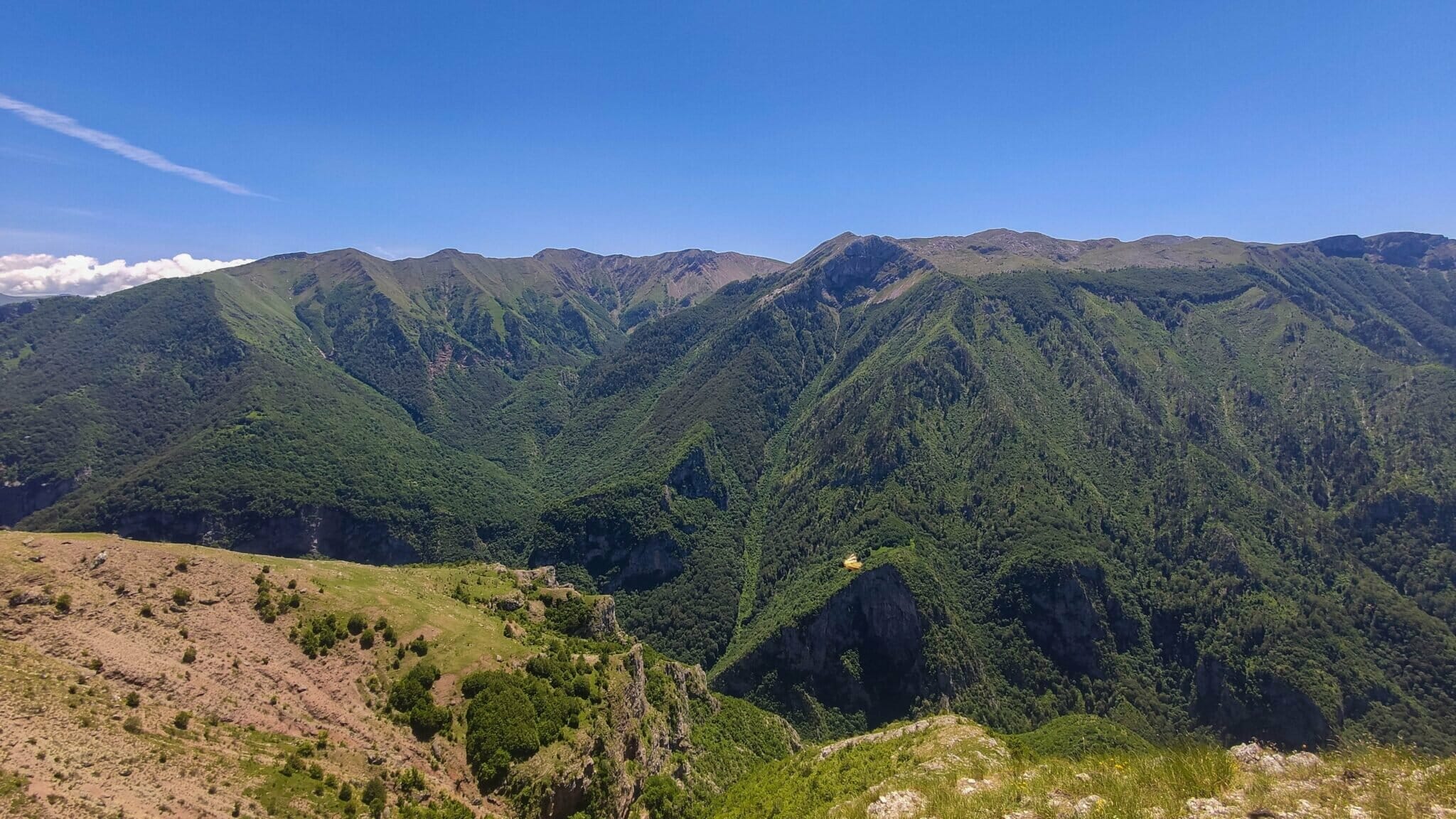 A great way to get immersed in the beauty of the Baltics is to take a day trip from Dubrovnik to Bosnia. Suppose you reside in Croatia and are completely fascinated by the cobblestoned streets. In that case, you must take a day trip to Bosnia and Herzegovina to experience the majestic Kravice waterfalls and Stari most situated in Mostar. This is a total guide for your Dubrovnik to Bosnia day trip that will help you plan your Iterenary accordingly.
Disclaimer – Chasing Whereabouts is a participant in the Amazon Services LLC Associates Program and the Amazon EU Associates Programme, an affiliate advertising program designed to provide a means for sites to earn fees by advertising and linking to Amazon and affiliated sites.
Day trip from Dubrovnik to Kravice Waterfalls Mostar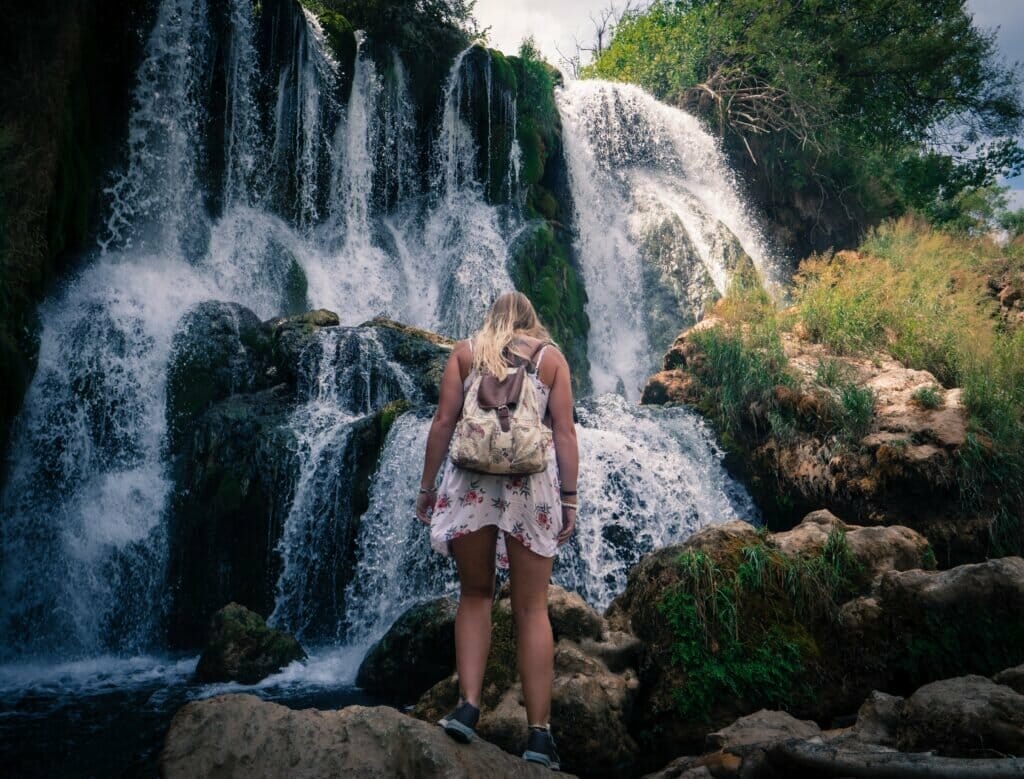 Driving to the Kravice waterfalls from Mostar is a more convenient and cost-effective option than organizing a private trip, which costs roughly 35 to 40 euros, especially for solo travelers on a budget.
An entry fee and parking fee of 3 euros may be paid to view the Kravice waterfalls on the Trebizat river, and this fee may change depending on the season. Even in the summer, the water is cool and serene, although it is preferable to visit during July and August when swimming along the falls' coast is at its best.
Kravice waterfall was given its name by the locals because a small cow perished in it, which is an interesting anecdote.
If you still think it is too much work and you want any easy trip to Bosnia then we would recommend you to check out this Dubrovnik To Mostar Day Trip option, the good thing is that we have a detail guide for Dubrovnik to Mostar Day Trip.
Recommendation – Where to buy Souvenir in Ljubljana Slovenia?
Day trip from Dubrovnik to Medjugorje Bosnia
Medjugorje means "between two mountains" as it is located between Krizevac and Crnica.
Historical importance:
Medjugorje was a quiet town southwest of Mostar when in 1981, virgin Mary appeared allegedly to six local children
Pilgrims began to arrive in Medjugorje soon after, much to the dismay of Yugoslav authorities, who were wary of anything that could spark unrest in the supposedly secular state, especially so soon after the death of the country's enigmatic socialist leader, Josip Broz Tito.
Catholicism was viewed with suspicion by many ordinary Yugoslavs. Some people remembered members of the Catholic Church is involved in the USA's atrocities. The occurrences in Medjugorje became associated with emergent Croat nationalism or neo-fascist ideologies, and the Yugoslav authorities dismissed them as a fraud.
With Yugoslavia in the midst of an economic crisis, the idea of Medjugorje being a tourist destination, and the money it would bring, gained traction in the mid-1980s.
We would recommend you to take this Day Trip from Dubrovnik to Medjugorje Bosnia
Recommended Read: Best Hostels in Dubrovnik Croatia.
Day trip from Dubrovnik to Pocitelj
The medieval village of Počitelj is a little ad positioned on top of the mountains near Sarajevo, on the bank of the Neretva river. On a day journey from Dubrovnik to Bosnia, a quick visit to Počitelj village might be included in your schedule. The ottoman and medieval cultures affected its development in the fifteenth century.
This village is now considered the most vulnerable historical site after sustaining extensive damage during the Bosnian war. The architecture is a unique blend of Turkish and medieval Hungarian styles from the 18th century. With evident Muslim and Christian influences, it provides the most stunning panoramic vistas.
We would recommend you to take this Day Trip from Dubrovnik to Pocitelj.
Day trip from Dubrovnik to Sarajevo
Sarajevo is a city steeped in historical significance. It is located in Bosnia and Herzegovina, in the Balkans. The capital and largest city of Bosnia and Herzegovina are Sarajevo. The Dinaric Alps surround it, and it is located near the Miljacka River.
Despite its reputation as a hotbed of strife, Sarajevo is a safe destination to visit with plenty of sights to see. It is expected to find churches, mosques, and synagogues next to each other in the "Jerusalem of the Balkans" or the "Jerusalem of Europe."
A trip to Sarajevo's old town is the ideal way to experience the culture and beauty of this historic city. The weather in Bosnia and Herzegovina varies greatly from season to season. The months of May to October are the hottest, while December to March is the coldest. Between the snowy and sunny seasons, November and April are transition months.
If you are in Sarajevo you can take this combined tour to explore all the major attractions around Sarajevo.
Below are some of things to do in Sarajevo Bosnia
Sarajevo war tunnel
The "Tunnel of Hope," as it is now called, is one of the most poignant reminders of how Sarajevo persevered and survived one of Europe's longest and most brutal sieges. Sarajevo was besieged for 1,425 days between April 1992 and February 1996, making it the longest siege of a capital city in contemporary combat history. During the terrible siege, the 960-meter (3,100-foot) tunnel was dug beneath Sarajevo's major runway and served as the city's only link to the outside world.
Dubrovnik to Bosnia day trip
Bascarsija
Sarajevo's old market, Bascarsija, is the city's historical and cultural heart. The town of Bascarsija was founded in the 15th century by Isa-Beg Isakovic. Bascarsija is derived from the Turkish language. The word "base," which is "bas" in Turkish, literally means "head," but it can also indicate "principal," "major," or "capital," while "carsija," which is "carsi" in Turkish, meaning "bazaar" or "market" in some circumstances. Bascarsija is now half the size it once was due to a catastrophic fire in the nineteenth century. Bascarsija is located on the north bank of the River Miljacka. The Gazi Husrev-beg Mosque and the sahat-kula are two prominent historic buildings on Bascarsija. Bascarsija is becoming the country's most popular tourist destination.
The Museum of Crimes Against Humanity and Genocide
The Museum of Crimes Against Humanity and Genocide 1992–95 was established in July 2016 as a project to honor all victims of the war that occurred from 1992 to 1995. The museum's founders are survivors who were victims of the conflict. They built the museum and kept it running with the help of young people. The museum display includes a variety of images and personal artifacts that depict the war victims' tales. The museum's team has worked hard to turn their stories into written pieces they proudly display alongside each artifact. The exhibit includes reconstructions of a mass grave and solitary incarceration to make the experience more authentic and realistic.
In order to avert future genocides and murders, it is critical to keep the memory alive. If you are planning to visit this Museum then we would recommend you to get the tickets beforehand.
Dubrovnik to Bosnia day trip
Cycling in bosnia and herzegovenia
The Mediterranean climate in Mostar favors cycling all year round while in Sarajevo cycling is not considered ideal in winters. Starting from Baščaršija and proceeding south to Ilidža, you will witness the Sebilj, the Sahat Kula, the Bey's Mosque, and the spectacular Vječnica (City hall), which is a true architectural masterpiece and the city's most attractive building.
The iconic Latin bridge, where Archduke Franz Ferdinand was assassinated, is located further south.
After leaving the city center, you can pedal through Wilson's promenade, which is shaded by trees, and then onto a dedicated cycling track that runs for over 8 kilometers to Ilidža. Cycling to Vrelo Bosne, a tranquil and lovely natural park dotted with crystal clear lakes and streams that are home to numerous swans, is a wonderful way to complete your tour. The entrance fee to Vrelo Bosne is 1 Euro per person.
Krupa waterfalls
The Krupa Waterfalls are nature's beauty embodied, cascading down the canyon and falling over mossy rocks in a rainbow of colors. The cool, rushing water slows to a meandering stream with such clarity that the pebbled bed beneath can be seen. A rustic wooden bridge, surrounded by rich green mountain vegetation and soft meadows, serves as an excellent vantage position. Old-fashioned water-powered mills continue to grind flour in the traditional method, allowing visitors to see a side of Bosnian life that has remained undisturbed by urbanization.
This one is going to be quiet far from Dubrovnik bus yes could also be an options to accomodate if you are done with exploring Dubrovnik.
If you want to know what all things you can do in Dubrovnik then you should read our post Top Things to do in Dubrovnik Croatia.
Apparition Hill
It is a barren and stony hill overlooking Bijakovici, the Medjugorje neighborhood where the tiny visionaries lived, where the first hauntings of Our Lady took place. The way to the summit of the hill used to be narrow and nearly inaccessible, with only shepherds and sheep crossing it, but today it is wide and free of impediments thanks to the millions of pilgrims who have visited it.
The pilgrims chant the Holy Rosary and reflect on the mysteries as they ascend the hill, some even barefoot as a gesture of sacrifice and devotion. The hill is roughly 15-20 minutes on foot from the heart of Medjugorje, and the ascent takes around half an hour. It is neither tough nor exhausting, but the ground is stony and steep; we recommend wearing appropriate footwear and taking a solid step.
To safeguard the 6 young people from the police who pursued them and waited for them on top of the hill, a simple blue cross was put at the foot of the hill Podbrdo, just where the Virgin Mary appeared to the visionaries during the first Apparitions. The Blue Cross, which sits about 30 meters from the village road, is open to all pilgrims, including the aged and sick. People who are unable to climb the hill come here to pray, as it is one of Medjugorje's most significant locations.
Local cuisine and sogan-dolma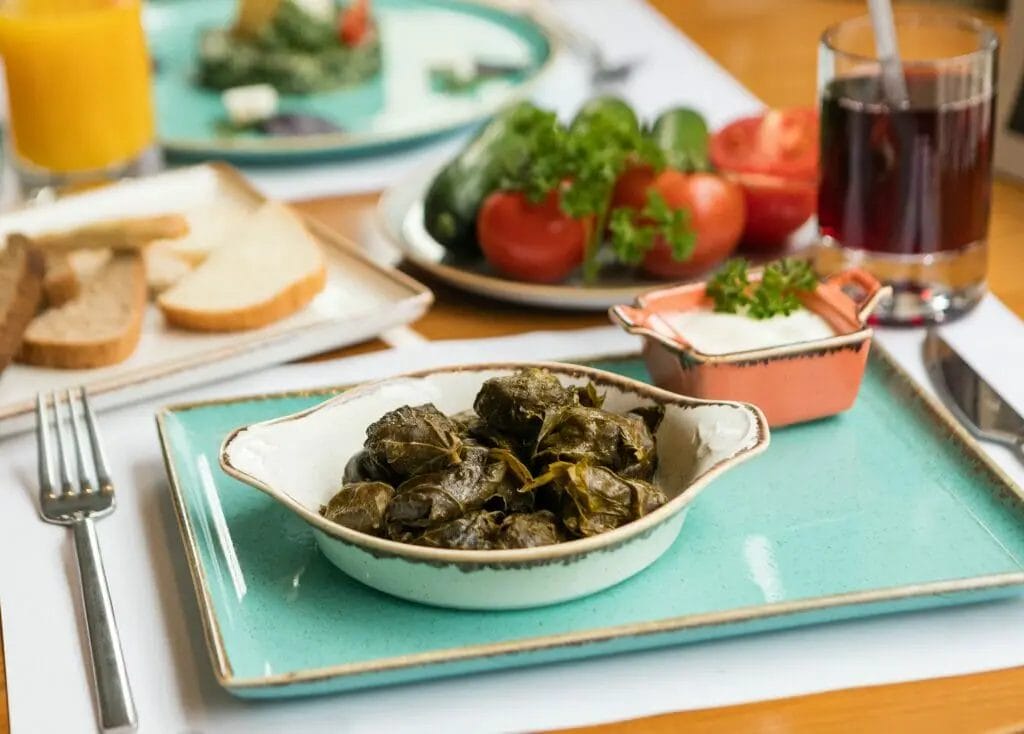 Travelers on a day trip from Dubrovnik to Bosnia should try the local Bosnian cuisine that is called slogan-dolma. The main characteristic of their preparation involves a slow way of preparing the food. This dish is served warm with a side of sour cream. Minced meat is stuffed inside cooked onions served with vine leaves stuffed with rice and mashed potatoes.
That was all the information around Day Trip from Dubrovnik to Bosnia, If you think we have missed something in our post then you can suggest that and we will add it.
Get your Notion Travel Planner Template!
Embark on your next adventure with the Wanderlust Planner – Notion Travel Planner Template – Notion Travel Planner Template for 2023 (chasingwhereabouts.com), the ultimate Notion Travel Planner Template. Organize your wanderlust-fueled dreams and turn them into unforgettable journeys. Whether you're a seasoned globetrotter or a newbie explorer, this template has you covered.