Germany is a country full of stunning landscapes and breathtaking views, but have you ever explored its hidden gems? These bodies of water are not just mere sources of drinking water, but they are truly a visual treat for nature lovers.
From the crystal clear waters of Lake Constance to the mystical aura of Lake Eibsee, German lakes have something special to offer to everyone.
Get ready to pack your bags, grab your cameras and come along with us on a journey to discover the best lakes in Germany. Whether you're looking for a peaceful escape from the city or an adventure-filled trip, these lakes are sure to leave you in awe. So, let's dive in and discover what these natural wonders have in store for us!
It also includes lakes that were fed by glaciers during the ice age and many other water bodies besides lakes. It is well-organized with a lot of pictures where you can find out more about local attractions and culture around the lake
1. Konigssee
Lake Constance, also known as Bodensee, is a large lake located on the border of Germany, Austria, and Switzerland. It's a popular tourist destination known for its stunning views, recreational activities, and vibrant cities along its shores such as Konstanz, Friedrichshafen, and Meersburg.
The Konigssee, located in Berchtesgadener Land is the cleanest, deepest, and most stunning lake in Germany. The clear, crystal-clear lake provides panoramic boat trips on electric boats on the lake's surface, leaving visitors amazed by stunning views of mountains all around. The boats an appearance at Sankt Bartholomay, a beautiful Roman Catholic pilgrimage church from the 1600s.
If you are planning to visit here then you should check out Top Things to do in Konstanz Lake where we have shared in detail about planning the trip to Lake Constance.
2. Titisee
I just got back from an amazing trip to the Black Forest in Germany. And let me tell you, one of the highlights of my trip was visiting the stunning Titisee. It's one of the largest natural lakes in the region and it's simply breathtaking.
I was in awe as soon as I saw the dense forests and rolling hills that surrounded the lake. It's a truly unique and serene environment. And the views of Titisee from the surrounding hills were just as amazing as the views of the land from the boat.
During my visit, I got to participate in some of the water sports offered on the lake, like windsurfing and rowing. I must say, Titisee is an ideal destination for those looking to enjoy water sports.
But even if you're not into water activities, Titisee still has plenty to offer. The calm and serene atmosphere is perfect for those seeking peace and tranquility, and the breathtaking views are sure to impress.
In conclusion, if you're planning a trip to the Black Forest, make sure to add Titisee to your itinerary. It's an incredible destination that truly showcases the beauty of nature. I can't wait to go back!
3. Chiemsee
Chiemsee freshwater lake located in Bavaria is frequently known as"The Bavarian Sea because of its massive dimensions (80 sq.km.) and its tides. Like most lakes, exploring the depths of its waters on a boat is the most effective way of learning about the lake along with its three islands Herreninsel, Frauenchiemse ,and Krautinsel. Herreninsel is a popular destination for touristsdue to its well-known Herrenchiemsee Castlefrom the 1800s.
4. Bodensee
Bodensee has an unbeatable location . It is situated in the sunniest area in Germany and is surrounded by three nations namely Germany, Austria and Switzerland. Bodensee isn't just a beautiful lake, but also the largest one in Germany It also offers the necessary ingredients and conditions to make for a memorable holiday for families anytime of the season. It stretches along the shores of the charming townships in Meersburg, Lindau, Bregenz and the Flower
Island of Mainau, and has hikes and river cruises, as well as cable car rides, and mountaintop excursions.
5. Eibsee
Eibsee is the amazingly beautiful lake that is surrounded by stunning blue-green waters within the mountainous Zugspitze mountains. The lake is privately owned and has the eight island, has been believed to be a treasure trove in the Bavarian Alps. Tourists are welcome to visit the lake either by boat or on its trails of hiking. When it gets cold, the whole lake is frozen, turning it into a stunning winter landscape and a perfect spot for those who ski.
6. Lake Muritz
The lake was created during the ice age Lake Muritz is the second-largest Lake in Germany. The lake is a part of the breathtakingly gorgeous Muritz National Park where hundreds of rare birds have made their home. There's plenty to do and see within Muritz National Park. Lake Muritz region, including cycling or hiking around the lake, or fishing or swimming in the calm waters. Tourists can also consider exploring the intriguing townships in Mirow, Ankershagen, Robel, Sietow, and Waren.
7. Alpsee
Its location, the Alpsee The Alpsee, along alongside the fairytale castles Hohenschwangau and Neuschwanstein as well as the lush beautiful Allgau highlands, make this region one of the most beautiful in Germany. In the middle of massive cliffs and dark forests The lake is a great place for families to visit. It has boating, sailing as well as surfing, hiking and swimming during summer as well as skiing, snow-shoeing and ice skating in winter.
8. Frozen Mummelsee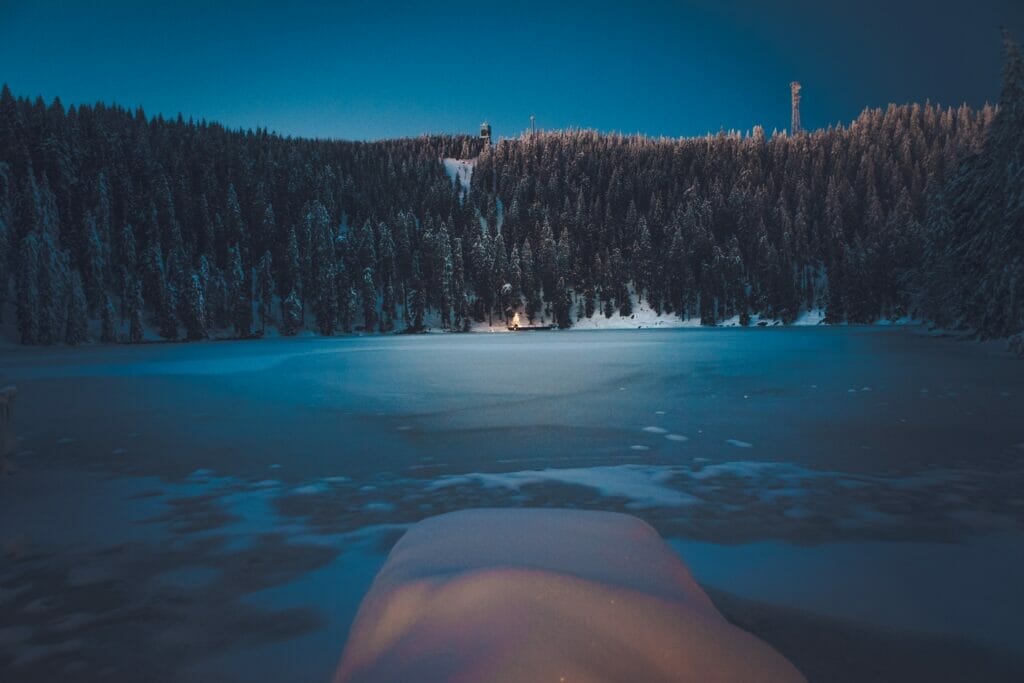 Mummelsee is a gem in the Black Forest Hochstrasse. Mummelsee The Mummelsee is an absolute gem in the Black Forest Hochstrasse, nestled at 1 036 meters (3,399 feet). The lake is covered in legends and myths regarding the spirits of the water as well as the Lord of Mummelsee living in the waters. This has greatly increased its appeal and romance with tourists. The pristine lake, surrounded by lush greenery, provides biking and hiking trails as well as paragliding and hiking opportunities. It's the chance to escape from the hustle and bustle and be in a quiet place.
9. Schluchsee
Schluchsee The largest lake in the Black Forest is perched at an altitude of 930 meters (3,050 feet) above sea level. Because of its spectacular views of crystal-clear waters and the possibility of engaging in many water sports, as well as swimming in this glacial lake, it is popular with tourists. Walking along the lake, or boating on its tranquil surface while admiring the stunning splendor of the Black Forest are also much-loved activities within this region.
10. Tegernsee
The Tegernsee is the most sparkling blue lake of the Bavarian Alps that is begging to be captured. It is among the most sought-after lake resorts in the nation and offers a wide range of activities like biking, hiking, and other activities in the adventure category. It's also a wonderful area for health and wellness and offers a variety of enjoyable activities for kids which makes it an ideal option for a holiday with the family.
11. Ammersee

The lake is situated near Starnberg, Ammersee is a tranquil lake that is ideal to enjoy a relaxing holiday and also a more active vacation. It offers a stunning view of blue water, picture-postcard boats, and cliffs on the landscape. It's also a fantastic place to indulge in outdoor activities and hiking. While it's gorgeous and vibrant in the summer, the area explodes with warm russet shades of red and yellow in the fall. In winter, enveloped by fog and covered in snow the lake's frozen surface transforms into a stunning spectacle.
12.Lake Starnberg
Lake Starnberg is a jewel of South Bavaria, only 25 km (15.5 miles) away from the busy Munich city. Munich. The crystal clear blue lake, surrounded by dark mountains and with boats floating in the distance, is straight from a book. To experience the splendor in Lake Starnberg to the fullest you can go for a cruise. The boats will stop at picturesque towns on the way, like Berg, Possenhofen, Tutzing, Bernried, and Seeshaupt.
13. Lake Kochelsee
Lake Kochelsee has derived its name from the Latin word cocula which means cone. This lake is located in the Bavarian Alps 600 m above sea level. Located 70 km south of Munich, this lake is surrounded by two cities on its northern boundaries – Schlehdorf and Kochel. It is believed that this beautiful lake in Germany was created during the ice age when a glacier scraped off the mountain creating a large basin filled with water. This lake is loaded with beautiful trails which attract hikers and sports enthusiasts from all over the world.
14.Lake Walchensee
Lake Walchensee is one of Germany's largest lakes and is located next to Kochelsee. The lake is 800 meters above sea level, 192 meters deep, and has a 27-kilometer-long shoreline.
The Walchensee is located to the north of the Kochelsee. The river Loisach, which flows through Kochelsee, also goes through the Walchensee. Munich lies 75 kilometers south of the lake. In addition, Sassau is a small island in the middle of the lake.
The lake's name is derived from Middle High German and translates to "strangers." This lake is located in a valley surrounded by the forested Bavarian Alps. This shields from the strong northern winds. Nature enthusiasts from all over the world are attracted by the tourist housing located on the lake's beach. They come to enjoy the sights of the Walchensee during their winter or summer holidays.
15. Schwansee Lake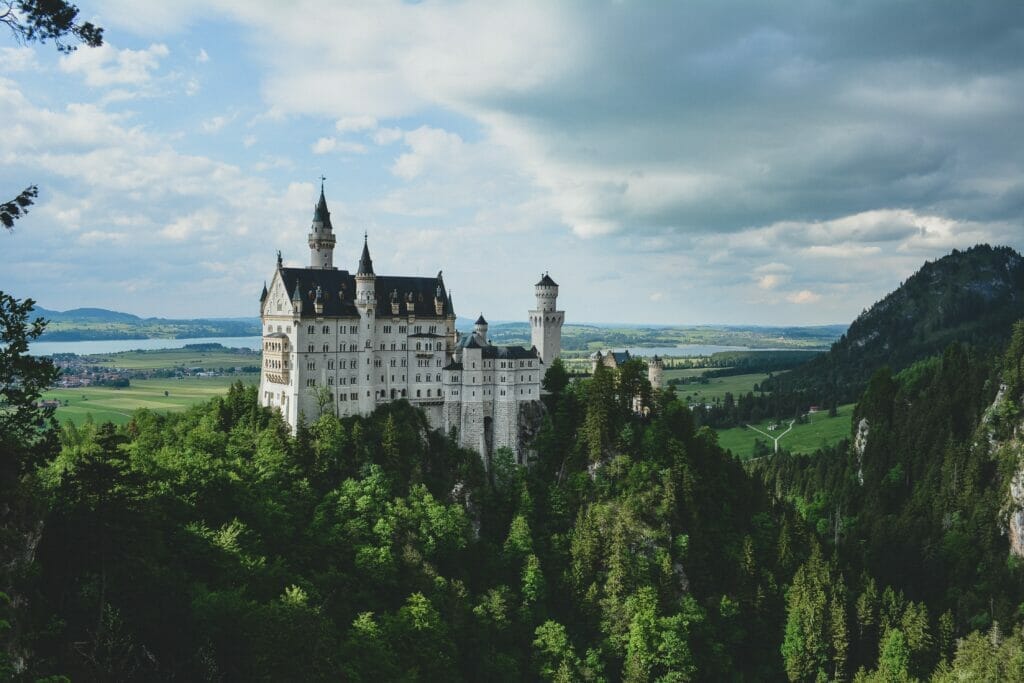 This lake is situated in the north of Alpsee lake and is 789 km above sea level. The name Schwansee indicates that it is a swan lake with beautiful beautiful landscapes at the foot of Hohenschwangau castle. This lake is located in Swabia, Bavaria, and is a part of Schwansee Park with over 60 km of hiking trails. You can also visit the Neuschwanstein castle popularly known as the castle of paradox situated near this lake which is a great way to spend time with family and friends.
16 .Lake Hintersee
This lake attracts painters and hikers from all over the world to its appealing and inspiring location. It is surrounded by the high mountains Reiteralm and Hochkalter. This lake is 16 hectares big and located 746 km above sea level. This lake also holds special attractions like boat trips and paddle boating. Along the western shore of the lake, you'll find lots of cool hotels and restaurants for your recreation.
17. Lake Funtensee
This lake is located in Berchtesgaden National Park in Bavaria, Germany, known to have formed due to the collapse of caves of limestone, gypsum, and dolomite forming a sink hole in the ground. This lake records the lowest temperature of -45.9 °C which is why cold air sinks into the sinkhole and gets trapped. The tree line is also very scarce due to the cold temperature. The local folklore has named the outflow point of the lake "Devils' Mill" as it is still a mystery to mankind. This mysterious creation of the lake attracts tourists and hikers from all over the world. 
FAQ
What are the major lakes in Germany?
The major lakes in Germany include Lake Constance, Lake Müritz, Lake Starnberg, Lake Chiemsee, and Lake Bodensee.
How many lakes are there in Germany?
There are around 11,000 lakes in Germany.

What's Germany's biggest lake?
Germany's biggest lake is Lake Constance.
What are the 5 lakes in Germany?
The 5 lakes in Germany are Lake Constance, Lake Müritz, Lake Starnberg, Lake Chiemsee, and Lake Bodensee.
What is the cleanest lake in Germany?
Lake Starnberg is considered one of the cleanest lakes in Germany.
What are the 5 Famous Great Lakes?
The 5 Famous Great Lakes are Lake Superior, Lake Huron, Lake Erie, Lake Ontario, and Lake Michigan.
Can you swim in Berlin Lake?
Yes, you can swim in some of the lakes in and around Berlin, but it is important to check for water quality and safety regulations before doing so.
What is Germany famous for?
Germany is famous for its rich cultural and historical heritage, engineering, technology, and innovation, beer, cuisine, and scenic landscapes, among other things.
How deep is the deepest lake in Germany?
The deepest lake in Germany is Lake Tiefwarensee, which has a maximum depth of around 123 meters.
That was all about the most beautiful lakes in Germany, if you think we missed anything and you have already visited that lake in Germany then it would be great if you could tell us the name so that we can update this post.
Here are some more interesting reads for you from Germany "Take your Pick"–
Best Mountains in Germany to Visit
20 Gorgeous Beaches in Germany
10 Best Adventure Parks in Germany
25 Most beautiful villages in Germany

Get your Notion Travel Planner Template!
Embark on your next adventure with the Wanderlust Planner – Notion Travel Planner Template – Notion Travel Planner Template for 2023 (chasingwhereabouts.com), the ultimate Notion Travel Planner Template. Organize your wanderlust-fueled dreams and turn them into unforgettable journeys. Whether you're a seasoned globetrotter or a newbie explorer, this template has you covered.