Are you looking for the best Solo Female Travel Destinations in Europe? Are you tired of finding a partner to complete your Euro trip? Maybe you like being in control of where to travel and what to do during your trip so you want to travel alone.
Solo travel is up on craze these days and more importantly because of pandemic, you are not sure who is going to join you during your trip.
So even though you haven't travelled alone for starters, this is the time when you can start your solo female travel trip. You already have upcoming time off from work so don't waste your holidays What better way to spend the holiday then chasing the beaches in Portugal, Drinking the Viennese Coffee in Vienna, Partying in Budapest, spending quality time in Italy.
Where to Stay in your Solo Female Travel?
The best thing to do during your Solo trip in Europe is book a hostel instead of booking a Hotel . The reason for saying this is that you will find some awesome friends around there who have similar interest like you and you will end up enjoying your solo trip in an even better way. Unless you just want to explore the city in absolute privacy.
When I say Hostel? There could be several questions around that, How can you say it is safe?, Do you really recommend staying in the Hostel. Well long story short, Hostels are the most widely used way of accommodation when you are on your budget trip in Europe.
Don't believe me, Google it out.
Hostels aren't that terrible, and you can always live in them without losing your privacy, or snoring all night with noisy drunk men. I love solo travel hostels because you can meet so many new people. They organize all kinds of events, such as trips, pub crawls, dinners by night, and game nights just to name a few.
If the bar scene is not for you? No need to worry, you can always find a buddy to hit the museums if you are staying in a hostel. It is the perfect place to meet strangers if you're flying alone.
You will meet people from all over the world , and make friends. These are perfect for socializing, and if you don't want to share the room. All the hostels offers private rooms and private bathrooms which are comparatively of lower cost as compared to hotels.
This way, without compromising your privacy, you can get the social element of hostel life.
Currently, I just book private room hostels or can find pod hostels. I'm a light sleeper and have fun with my privacy. This way, booking them allows me to meet people, and have a social aspect. Yet I'm still loving my downtime.
I highly recommend staying in a hostel if you're a first-time solo female traveller. It will allow you to meet people and do fun things without having to do them alone.
If you are still unsure about the Hostel then you can book and apartment for 2 people and don't tell the owner that you are on a solo trip. That would be another safe way to travel solo.
Now let us find out the best travel destination for Solo female Travel in Europe.
How to Stay Safe While doing Solo female Travel in Europe
Overall, Europe is very safe but it's important to take some safety precautions. In general, places in Europe can even be safer than big cities in the US since most countries have outlawed guns and generally, assaults are few and far between, especially as they pertain to tourists (you can find stats by country here).
While traveling alone in Europe, take the same safety precautions you would anywhere else:
Don't walk alone at night, using earphones.
Don't drink too much alcohol, when you are alone.
Carry Photocopies of your Passport and your emergency contact number in your wallet.
Carry photocopies of your credit cards (or have a digital copy).
Make sure you are carrying two credit cards or debit cards, and also keep an emergency stash of money in your backpack (no more than $100-200).
Leave your passport at the front desk of the hostel or lock it up in their security deposit boxes.
Don't be too trusting of fellow travellers at a hostel. If there is a locker available, pay to lock your valuables.
Make sure the taxi driver has the meter on and is a legal, marked taxi. He or she can not charge you legally if the meter has not been turned on, but it is better to ask for it upfront than to risk a confrontation.
Use theft-proof bags to carry your essentials.
Don't give to beggars even though it's tempting. In doing so you reveal the location of your wallet, which can lead to trouble.
Make sure you have got yourself covered with Insurance, Here is a post about the Importance of travel insurance & travel insurance for Europe.
Best Travel Destination for Solo Female Travel in Europe
Budapest, Hungary
When planning a voyage around the sea, Eastern Europe is always ignored, and I never understood why. Eastern Europe is as breath-taking as Western Europe, and also much cheaper. One great example of this is Budapest. It's a city full of music, thermal baths and great beer, all for a fraction of the quality you 'd find in other cities across Europe.
One thing that makes Budapest so dynamic is its mix of Western and Eastern Europe. The city is still transitioning, so more and more young Hungarians are breathing new and youthful life into this great city. It's still a little rough around the edges but that just adds to its charm.
There is an interesting story behind how Budapest was named as Budapest, In case you are fascinated to learn more about the history around the name you can read about it here History of Budapest Name
We have covered a complete set of Itinerary for Budapest which you can take a look below
Bruges and Brussels, Belgium
Enjoy the beauty of the cute medieval town Bruges during your Solo Female Travel around Europe. This town has welcomed over more than 2 million people every year in the northwest of Belgium. This city has everything, stunning architecture, old buildings canals and narrow lovely cobbled streets. You can even take the boat tours if you want.
Fun Fact about this city is that sometimes it is also called Venice of the north because it has so many canals. Bruges has the title of UNESCO world heritage city. It has an international port called Bruges-Zeebrugge with many hotels, resort and a beautiful beach as well.
Belgium is a country full of languages , cultures and, obviously, delicious chocolate. Brussels, in particular, is great for solo travel because it is centrally located, and has a lot to do. And like most major European cities, there are lots of youth hostels in Brussels which make it easy to meet people.
Don't miss out on the food when you're in Brussels – make sure to taste the Belgian fries, waffles, mussels and world-famous beer. Check out the striking Grand-Palace, a UNESCO World Heritage Site which once was the Flemish guild meeting place.
Brussels also features impressive street art, with gigantic and vibrant street art murals every corner.
We have covered a complete set of Itinerary for Belgium which you can take a look below
Florence, Italy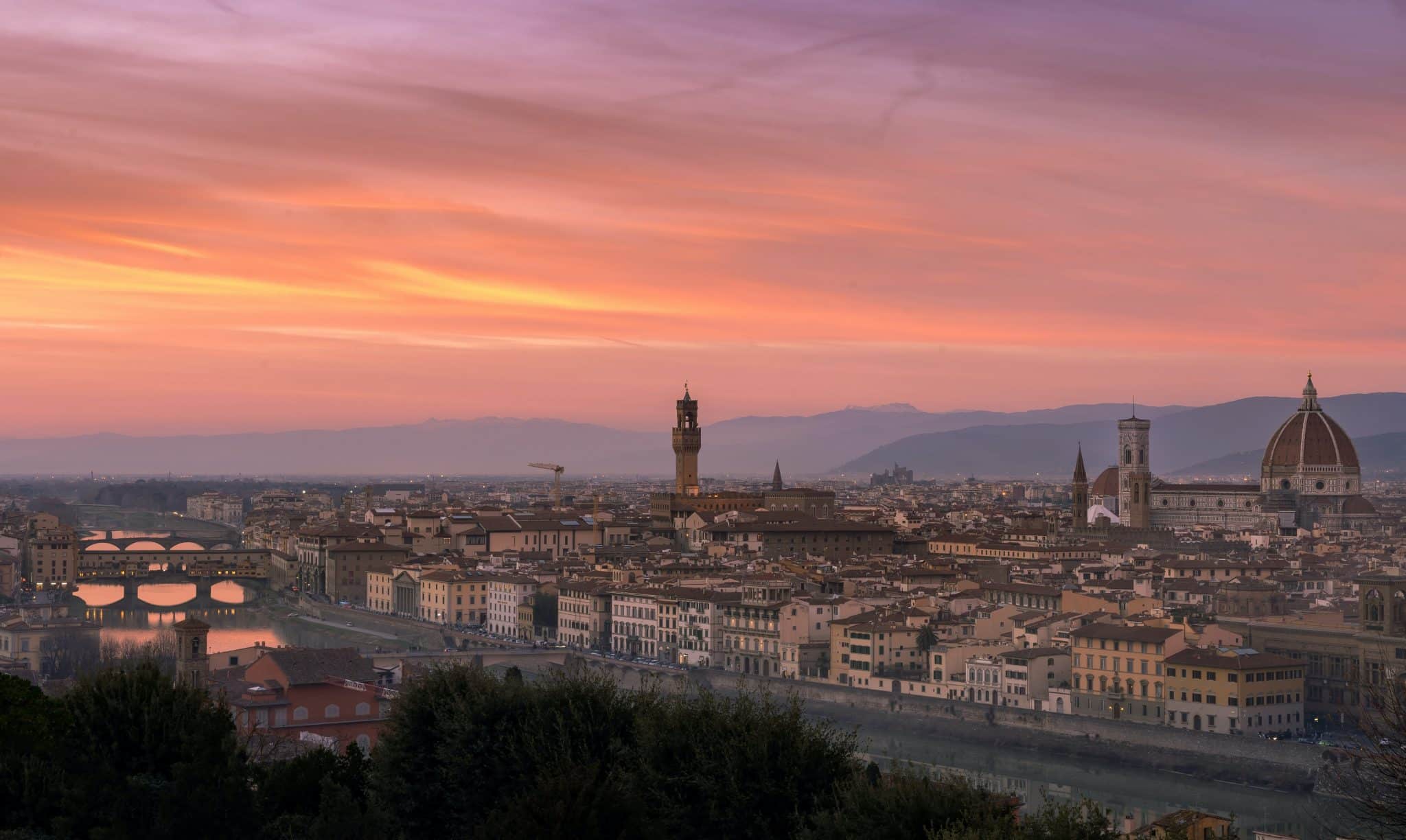 If you don't love beaches and you just want to spend some time in Gazing architecture, walking around and exploring museums and arts, eating gelato and staring at Italian men.
Florence is a fantastic lively town for female solo travellers. It offers great food, music, and nightlife with a strong hipster feel. It is located in Tuscany so you can also drink plenty of good wine. Take a day trip to the wine country for some wine tasting or visit the iconic town of Pisa, to take a picture in front of the leaning tower, when you're sick of the city vibes.
Florence is great for anyone interested in art and wine and Italy has some of Europe's best food. Eat pizza and pasta regular, and don't miss their gelato. Italy is a must on your bucket list if you're a true foodie.
Dublin, Ireland
English is spoken widely in Europe. Any county is quick to get around without speaking a second language. Yet if you've been holding off by the language barrier from exploring Europe, Ireland is the ideal place for your first solo travel destination.
The Irish are some of Europe's friendliest people, which makes it a breeze to fly alone. They 're so delighted to find out that you're a tourist and will happily help you find your way if you're lost, or buy a Guinness pint and tell you an Irish folk tale. They love their culture but are far more fond of sharing it. Dublin is a friendly, explorable area, and a simple place to meet locals and travellers.
So there is no reason to not include Ireland in our list of Solo Female Travel in Europe.
Amsterdam, Holland
Amsterdam is a perfect location for solo visits and has so much more to do than all filthy smoke-filled cafes and the red light district. It's full of wonderful museums, art galleries and everyone has beautiful new flowers. Amsterdam is a beautiful city, with so much to do.
If sitting on a beach doesn't sound like your thing, and you'd rather explore a city the whole day, then Amsterdam won't deceive you. You won't get bored with your time at Amsterdam, full of fun activities and plenty to explore. Take a riverboat down the canal or enjoy a cycling tour of the area. This lively town is perfect for those looking to remain busy on their holiday. Be careful not to walk in the bike path when you're here because bikers are going to drive over you.
We have covered a complete set of Itinerary for Amsterdam which you can take a look below
Mykonos, Greece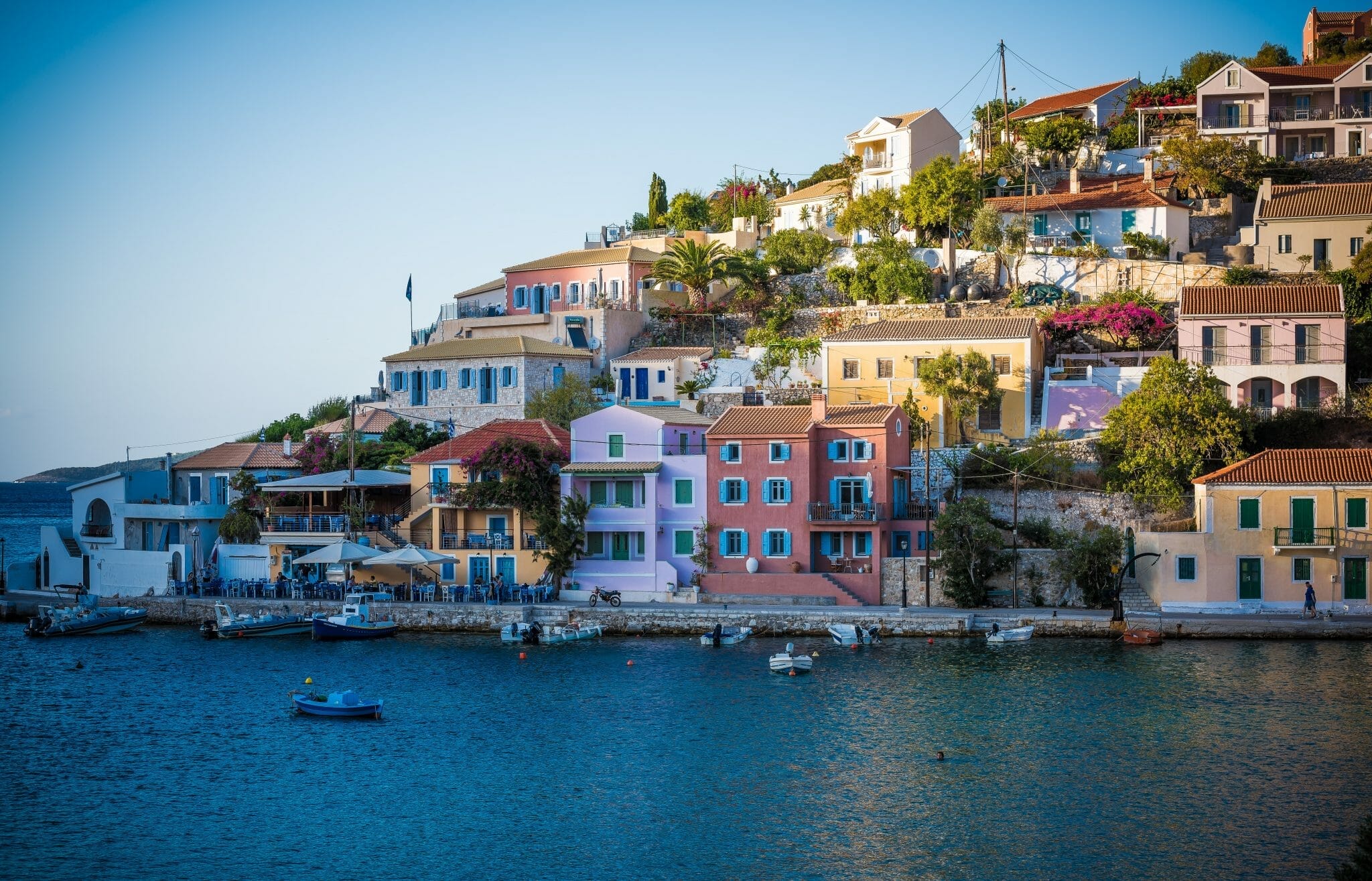 Looking for a relaxing, laid back holiday? Do you not mind visiting museums, churches, castles or any other architecture Europe has to offer? The Greek islands may be a major escape. If you're a single woman traveling alone and trying to escape life in the city, Mykonos is the perfect place to do so.
During the day enjoy the beautiful beaches and the nighttime pumping party scene. Common with gays, going out and enjoying the nightlife is easy, without having to worry about being hit all night. During the summer months, it's huge dance clubs draw world-renowned DJs from around the world. Be aware of when you plan to go because, in the winter months, this island tends to shut down.
Palma De Mallorca, Spain
Palma Mallorca is an outstanding example of modern European city life combined with the atmosphere of Island. Located next to Ibiza's most famous resort, Palma is nothing like the Resort of the Group. It has food, fantastic cafes packed with traditional Spanish tapas, and interminable sangria bottles. Great for visiting if you want to experience the Spanish culture but don't look for a big city atmosphere.
If you're sick of walking through the town's cobblestone streets, ride the wooden train or the Tren De Sóller to Sóller's more secluded beaches. The train takes an hour to complete and takes you through some spectacular scenery. It is certainly the Island's highlight. There are other beaches too that is closer to the city, but the train is a must-do if you are coming to Palma.
Nice and Provence, France
The Cote d'Azur has some of Europe's prettiest coastlines I've seen. It is made of stunning lateral cliffs and crystal-clear blue water. There's a reason this area of France is so populated and so frequently visited. Nice is no exception, it is a pretty vibrant beach town. Full of great cafes, art galleries, shopping and more.
Its small streets are great for walking around and its cafés are great for drinking espresso shots and watching people. Located on the beach, it's the ideal place to stroll along the boardwalk or just stay all day on the sand. Discover the warm-cool water that the Medderiteran has to bring.
Perfect for disappearing if you want no one to notice you but also great for meeting fellow travellers and enjoying a more mellow bar scene.
Provence is one of those places in your mind which live up to the images. It's whimsical, sweet, cute, dry, sunny and delicious! It's best explored through a road trip, so if you think about renting a car and just driving, Provence could just be the perfect destination for you. If you're as keen on beautiful lavender fields as I am, of course, go in the season.
Lagos, Portugal
Portugal is stunning, inexpensive, and dark men full of good looks. What not to love! Lagos is situated in the country's south and is surrounded by the coastal Algarve. Lagos is ideal for those who appreciate beautiful scenery and a feel of a smaller town. It is a small tourist town so it makes it easier to meet fellow tourists, and during the summer months, their small streets are full of live music day and night.
During the day, Lagos has plenty of beautiful beaches to explore and is also full of great cafés and restaurants. It's the best place to meet people and you'll never feel alone when you're travelling.
Check this out for the best beaches in the Algarve
Barcelona, Spain
Spain has a reputation for tasty tapas, sangria, siestas and late-night meals. Who doesn't want to schedule a holiday around eating healthy food, smoking, lying on the beach and taking a nap afterwards? Barcelona is cheap, its beaches are full of life, but there are also historical sites to visit when you're sick of drinking too much sangria.
Barcelona has all that to come. Experience a bigger European city while having a beach where you can also escape when you are able to relax. Complete the pumping nightlife on tapas for next to nothing or party, if that is what you are looking for.
Berlin, Germany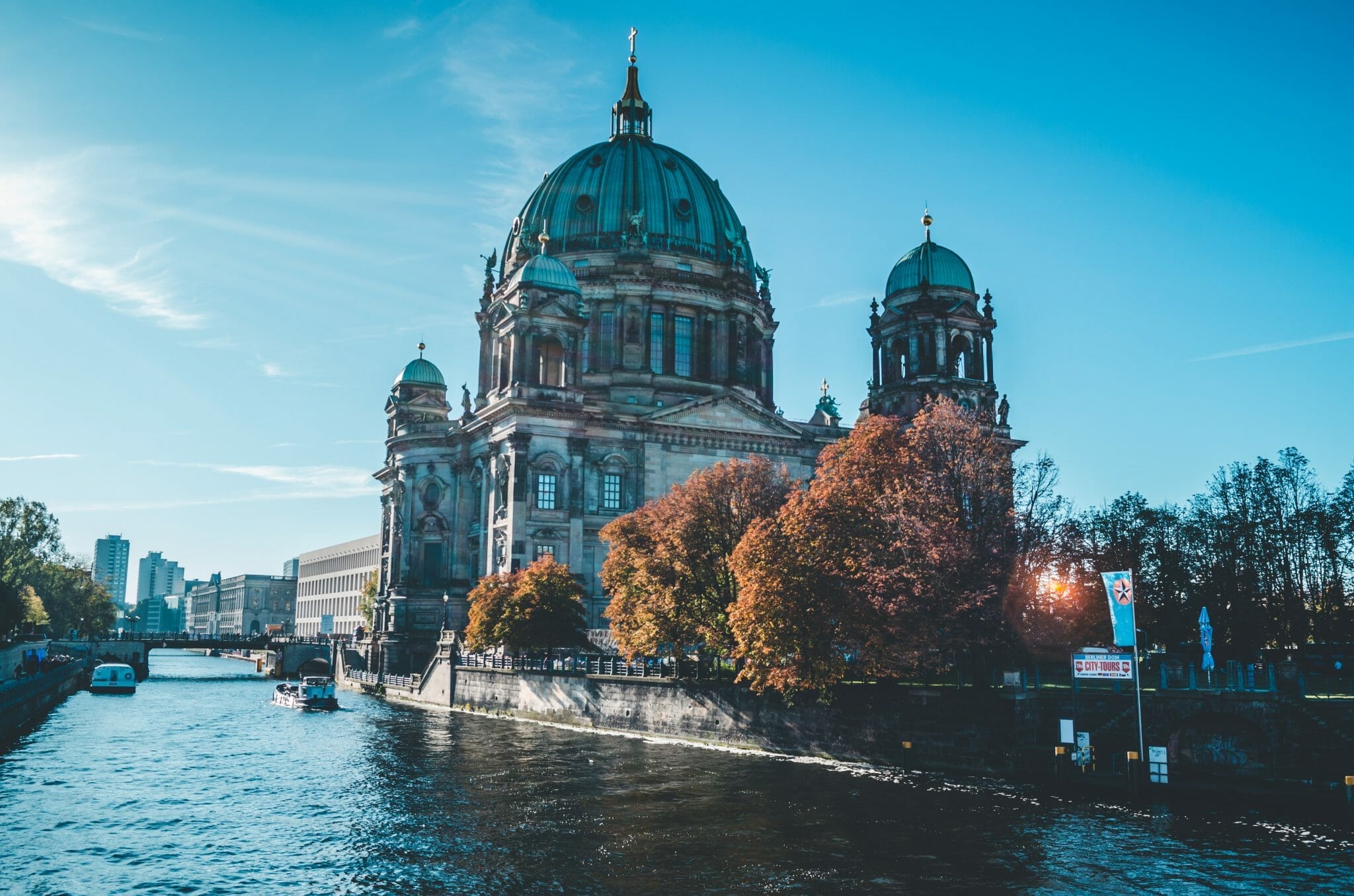 This town is a paradise for hipsters, full of great trendy food and cafés. Its parks are full of man buns drinking craft beers in the summer months. And their nightclubs are so popular they don't get to midday until Sunday. If you can get into that is, the Berghain is justification enough to go to Berlin. But besides their nightclubs it also provides so much history to see as well.
Take a walking tour around the city and learn about its pivotal history. Good for music, food and some of the weirdest nightlife you'll ever see. It is one of the most multi-cultural cities in Europe and you are likely to meet people living there from all over the world.
Lapland, Finland
During the winter, Finland is so beautiful, and the Finns are a nice bunch with a killer sense of style and exceptionally strong English skills. Finland is one of the world's healthiest countries. In Lapland you can go for a walk or hike alone at night without thinking about your health – I have done that a few times myself. I loved skiing in Finnish Lapland, particularly other great winter activities, including throwing boiling water into the air and watching it transform into vapor (it's totally a thing).
Lucerne & Zurich, Switzerland
Switzerland is a perfect summer or winter destination for solo female travellers. In summer, go hiking, paragliding, or mountaineering in an adrenaline-obsessed Interlaken, or hike around the Zermatt Matterhorn.
Enjoy winter sport in Grindelwald. Lift tickets are cheap compared to North American prices, and the Alpine ambiance is lovely. (Fondue, anyone?)
You may wonder why Lucerne, well what else do you need, the beautiful city is situated right next to Lake Lucerne, It is just a perfect experience to stroll on the sides of the Lake and see the breath-taking views of the mountain and the Lake. You may choose what to do, maybe spend your time enjoying the paddle cruise in the lake or hike on the top of the mountain Mt. Pilatus.
Switzerland is love among travel enthusiast and this beautiful city Zurich is the largest city in Switzerland. If you feel like exploring the world of art and want to go on a shopping tour in Switzerland then Zurich is your go-to destinations. All hands down!.
Zurich is one of the wealthiest cities in Europe, with one of the highest quality of living standards in the world it is also among the world's largest financial centres.
We have covered a complete set of Itinerary for Switzerland which you can take a look below
Conclusion – Solo Female Travel Destinations in Europe
If you are considering your first solo trip, then Europe is a great starting point. There's so many places to see, and so much to do. Whether you want to sit all day on a beach, exploring museums or enjoying good food and drinks.
Europe has plenty of that. It's also a perfect place to meet fellow solo travellers, so unless you want to, you never have to think about doing anything on your own. Take a leap of faith and book your first solo ride, you 're going to be glad to have done it and I'm sure there's going to be a lot more to come after your first.
What to Pack for your trip?
In general, as long as you understand the time of year, what you wear and enjoy at home will also work for you in Europe. Even, in general, flip-flops are not a good option on those cobblestone streets unless you're at a beach. Comfortable, closed-toed shoes are your friend in Europe! Many larger hostels have coin laundry service, but it's easy to track one down in the city even if they don't, so I wouldn't worry about not packing enough clothes.
Here are a couple of my packing lists to help you plan for certain weather styles you might encounter:
Don't Forget to Pin Our Post to Support us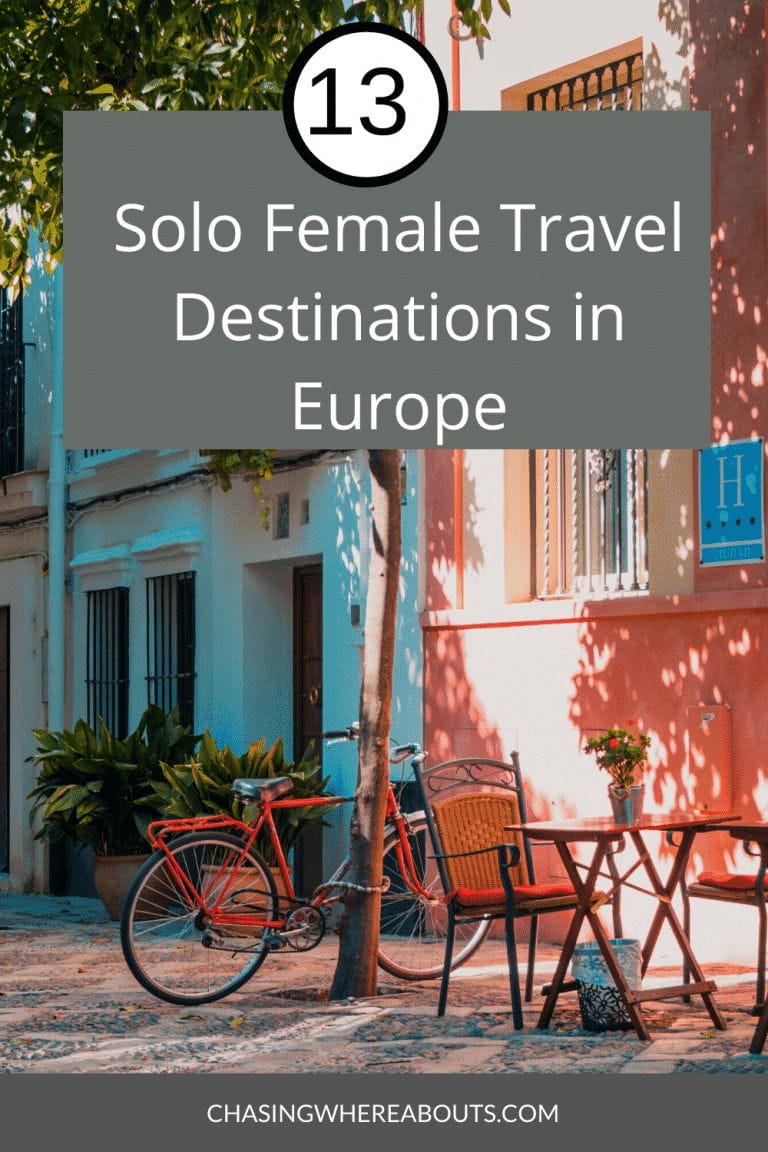 Some Interesting Read –