Are you planning a summer trip to Europe but not sure what to pack? Don't worry, we've got you covered! One of the most important things to consider when travelling to Europe in the summer is what to wear. You want to make sure you stay comfortable while also looking stylish and appropriate for the culture.
In this article, we'll share some tips on what to wear in Europe in summer, as well as our top must-have outfits for your trip. So whether you're headed to the beaches of Spain or the streets of Paris, you'll be prepared and looking your best. Let's dive in!
Europe's most popular travel season is summer, and for good reason—gorgeous! it's This time of year is the warmest, and cities are buzzing with activity. Check out our complete packing list for summer in Europe before you leave on your trip!
Europe's summer, which lasts from June through August, is typically the busiest and most crowded season to travel there. The weather might range from perfect sunny and pleasant to hot and muggy, depending on the nation.
No matter what time of year you visit, the weather in Europe may be erratic, and you never know if you'll have sun or rain. It is a big continent with incredibly varied sections. Checking the weather prediction for each city is vitally necessary because it may be hot in one section of the country while it's pouring in another.
Packing essentials for France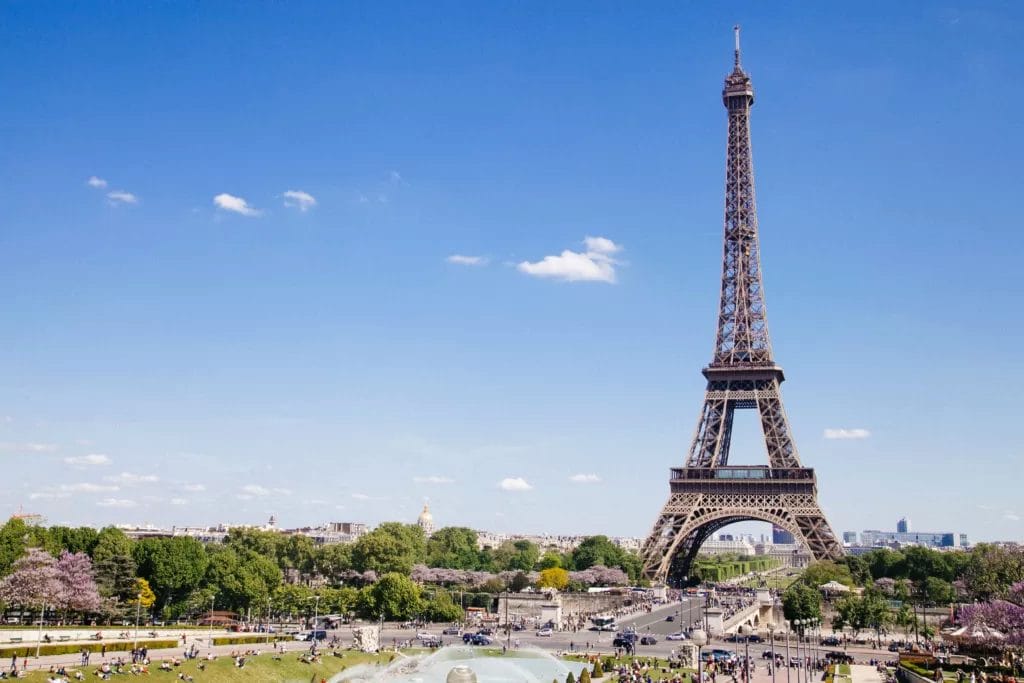 Paris's summers can grow very hot, but the weather can also change and become frigid. You'll need dark-washed, neutral cut pants or jeans for the chilly June days, which you may pair with your cosy black ankle booties. Use your wedge sandals during the summer to instantly add a summery touch to your attire.
Bring your dresses out for the warmer weather! The most breathable fabrics in the heat include cotton, rayon, and linen. For a sophisticated, feminine fit, add a belt. Maxi dresses and summer dresses both work; it just depends on your personal style and inclination.
A chic purse is essential to completing your Parisian appearance. With a hiking backpack or fanny pack, you'll stick out as a tourist touring the city. Instead, choose an oversized tote bag or satchel to fit all your tourist necessities inside while yet maintaining the fashionable style of the city.
Despite the fact that summer can be very hot, it's always a good idea to check the weather forecast before venturing out. A downpour can abruptly end a particularly delightful morning stroll, so be sure to have a dependable fold-up umbrella and a lightweight trench. A light leather jacket is frequently both fashionable and useful.
Packing essentials for Austria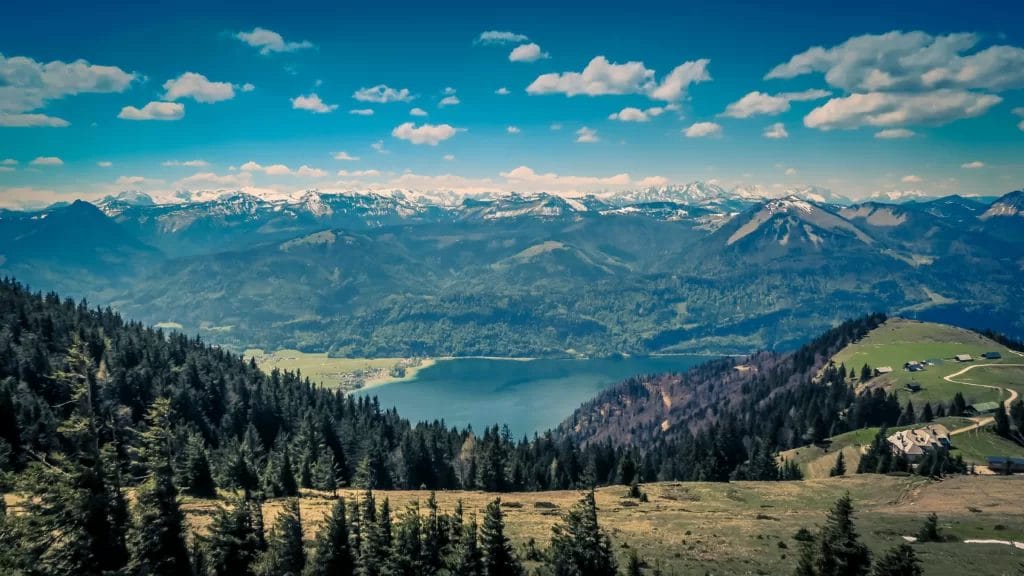 Although summer in Austria might be a time for skimpy apparel, keep your appearance modest—avoid wearing cleavage-baring shirts or tiny jean cut-offs, for example. Keep in mind that flip-flops are typically not considered proper footwear in Europe; reserve them for another location (or the hostel shower). The best footwear choices are a fashionable pair of comfortable sandals or a sleek pair of sneakers.
For a summer vacation, think about bringing along a maxi dress or two because they are fashionable, cosy, and light to pack. A lightweight jacket or cardigan would also be a good idea, as Austrian summer evenings may get a little cool (especially if you're along the water).
During your trip, you'll wear basics like T-shirts and jeans a lot. If you want to pack shorts, choose a modest, fashionable pair rather than a pair of jean cut-offs.
If you are planning for a longer trip then you might wanna carry your yoga pants as well for your European adventure.
Packing essentials for Italy
Summer is a fantastic time to visit Italy because there are so many festivals taking place all throughout the nation. From large cities to small towns, you can frequently find outdoor musical and entertainment acts in public squares or other iconic locations.
To avoid being scorched in the intense heat, dress in light-coloured apparel. Fabrics made of cotton, linen, and rayon work well. Wear loose, light clothing that is comfortable for sightseeing in the city. A great top or a fancy blouse, a hat, and (dressy) shorts are required; skirts, capris, or (dressy) shorts are optional. If the heat makes your feet swell, carry supportive, relaxed sandals.
Packing essentials for Germany
Summertime in Germany is stunning. With the occasional rain shower, the weather is generally hot. Thunderstorms are possible, and the evenings are mild.
You will be able to bring a maxi dress for your summer visits to Germany since you will be fortunate to experience warm weather. Long and made of a light material, it is perfect for a summer day and still provides extra coverage for your legs if the weather turns chilly.
Pack vests, tank tops, and tube tops in neutral hues as well as bolder, brighter hues that reflect the summer season. You may pair these shirts with denim shorts or a pair of colourful shorts for the daytime and a pair of black skinny jeans for the cooler evenings. You should bring a lightweight jacket or cardigan with you to keep you warm.
A scarf is a great way to spice up your look and is practical for evenings or days that are cooler.
Packing essentials for Sweden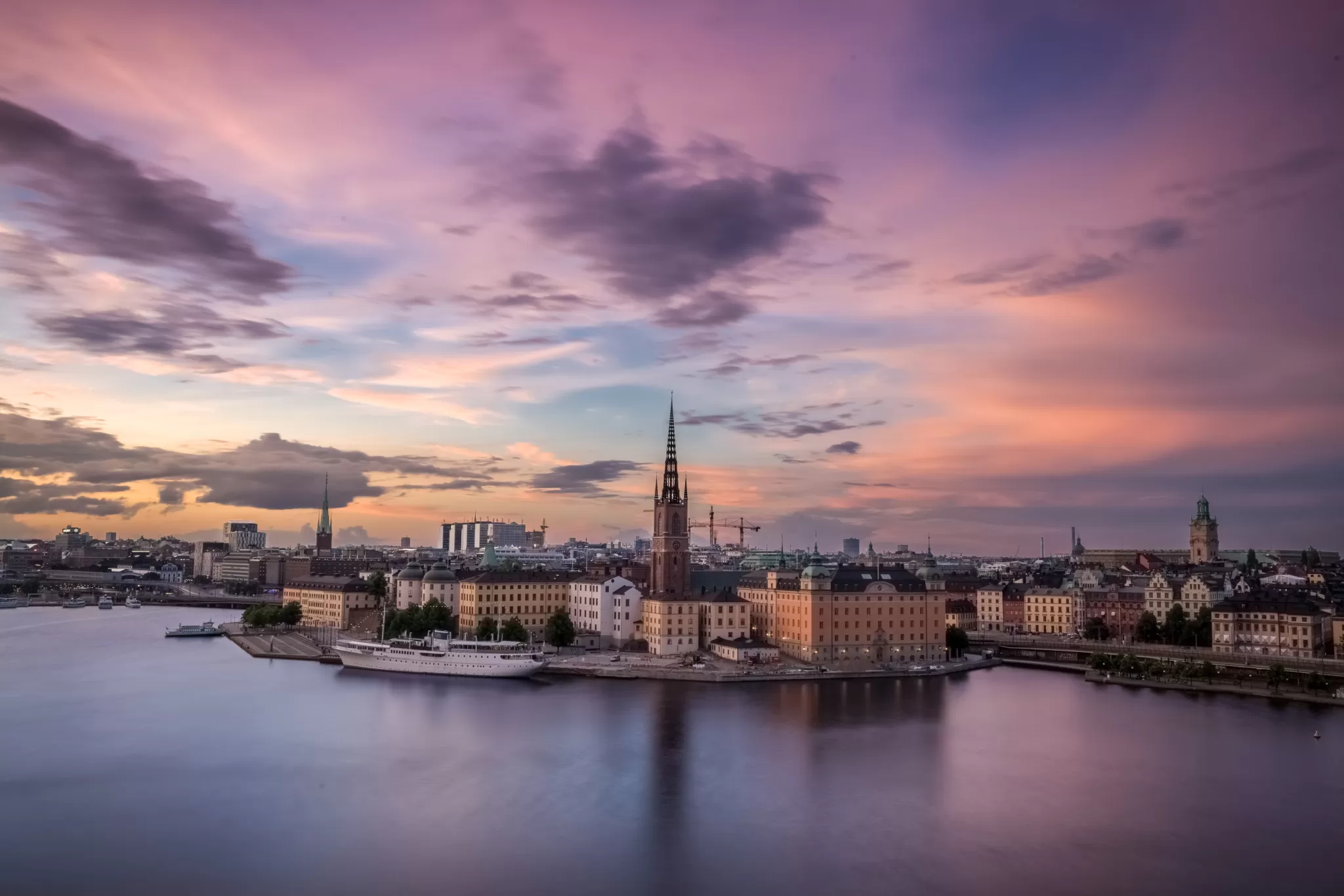 The best time of year to travel to Sweden is during the summer, with July being the warmest month of the year. The summer months offer lovely long days of daylight, a backdrop of clear skies, and sunsets that sometimes last until 11 p.m. In addition to having the greatest weather, the season offers a wealth of enjoyable outdoor activities.
Pack plenty of simple silhouettes in neutral hues like black, white, cream, grey, and light blue to make it blend well with local fashion. The style is clean, sophisticated cuts with a minimalist aesthetic.
You can't go wrong in the summer with a few basic dresses, a cute pair of walk-in-comfort espadrilles, and at least one pair of shorts. A variety of straightforward yet stylish tees and a pair of basic black leggings or denim are also smart additions to your packing list.
Recommendation: Pack a lightweight rain jacket or an umbrella just in case, especially if you're going on a day excursion outside of the city, as rain is still a possibility even in the summer.
Packing essentials for Switzerland
With your clothing and your packing list for Switzerland, you can express yourself more fashionably due to the warmer temperature. During the summer, sunglasses, bandeaus, and sleeveless shirts can be seen. These items are typically worn with stylish shorts in darker hues.
Cotton and linen are excellent fabrics for summer dresses and skirts because they promote breathability. In fact, for versatility, femininity, and style, they are useful for pretty much every vacation, so keep that in mind when deciding what to pack for Switzerland.
You can wear a maxi dress during the cooler summer days to keep your legs covered by the breeze while still looking beautiful and ladylike.
Advice: Even in the height of summer, it can still be chilly at night. To prepare, bring a light jacket for those nights as well as a raincoat.
Packing Essentials for Ireland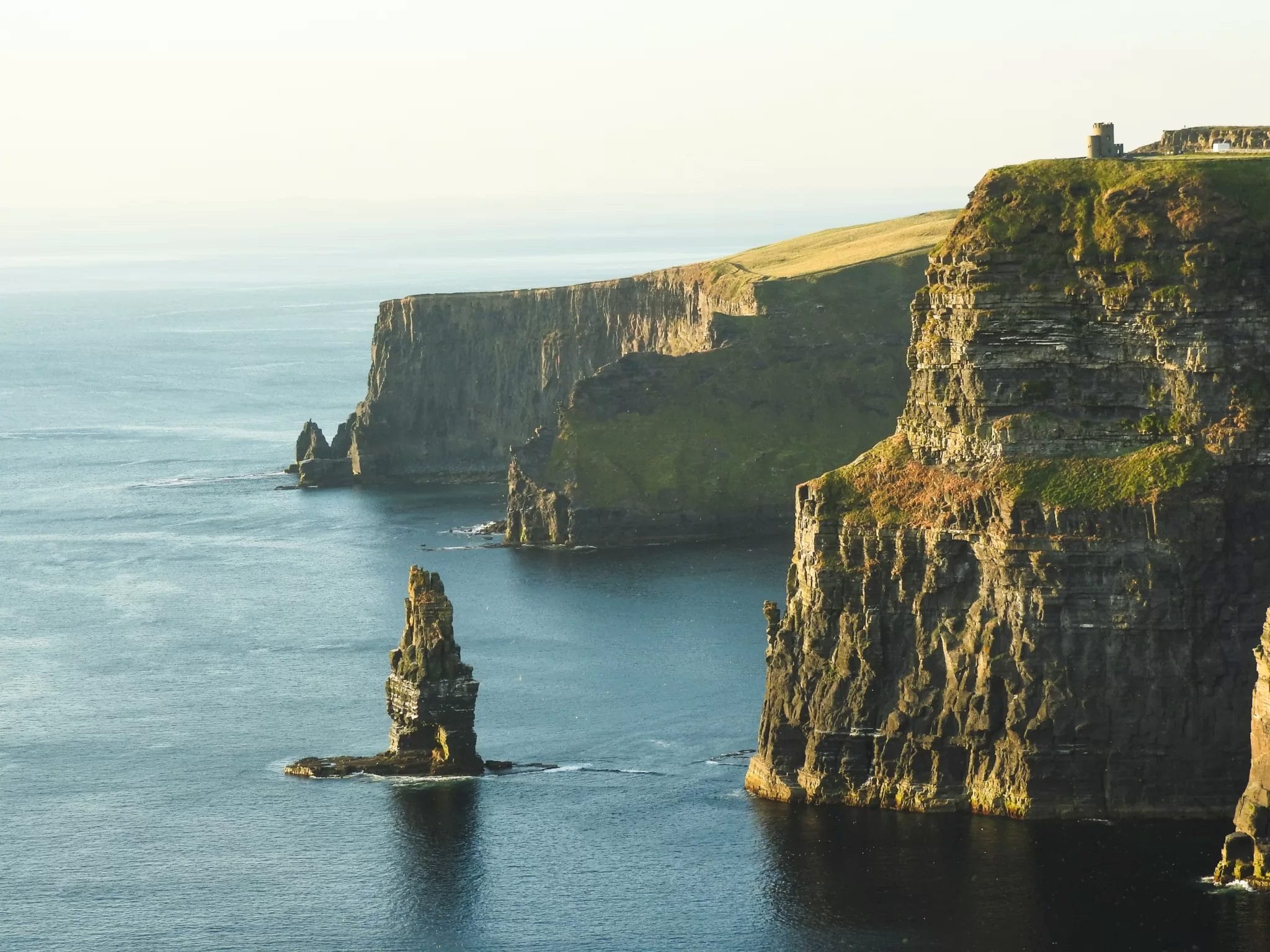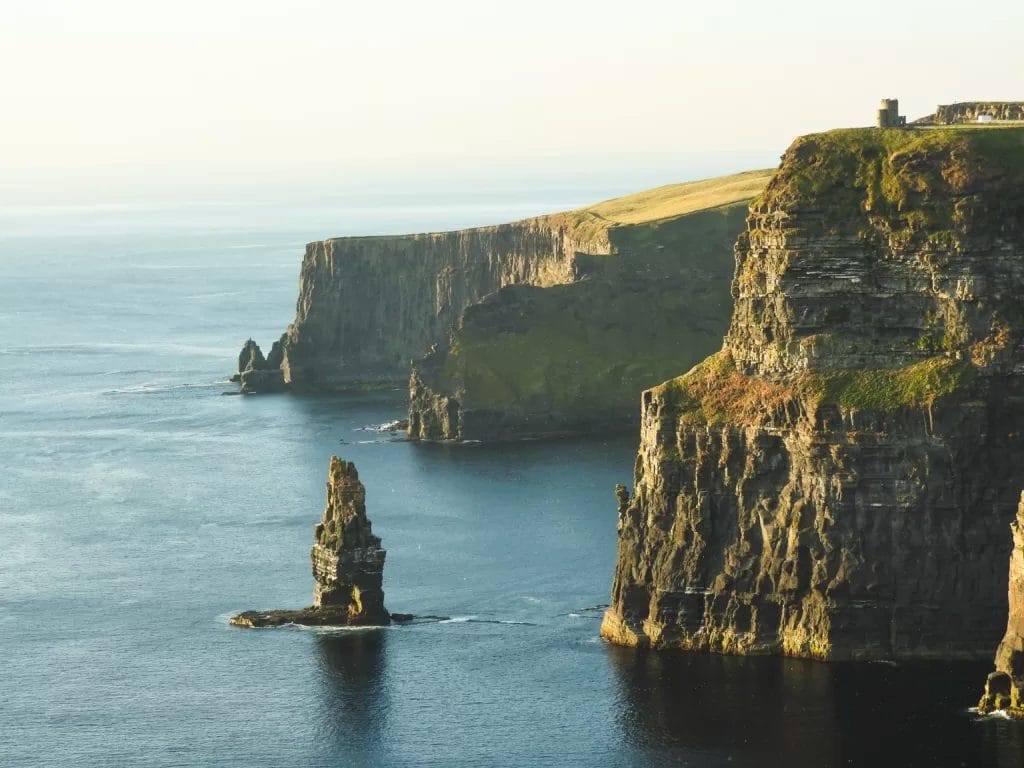 There are certain guidelines for choosing what to pack for Ireland in the summer. It's usually colder than you may imagine, and the wind and rain are both very intense.
Bring your hoodies and umbrellas because they will keep you warm but are not as durable as winter clothing. The top raincoats for Ireland are (these). Bring a cardigan you can wear with your shorts, maxi dress, and maxi skirt for the summer.
To add additional layers of warmth underneath dresses or shorts, stockings or tights are always a terrific choice. Any outfit will benefit from a scarf's added warmth and subtle colour. On your journeys, you can also pack a blazer.
Finally, shoes. To protect yourself from the weather and chilly days, pack a pair of cosy ballet flats and another pair of closed-toe shoes, such as brogues or ankle booties. A third pair of footwear should be a pair of walking shoes that you prefer, such as a pair of Converse or Toms.
Advice: Don't forget to bring some jeans to Ireland! On chilly summer days, they'll keep you toasty and are both comfy and sturdy.
Packing essentials for Norway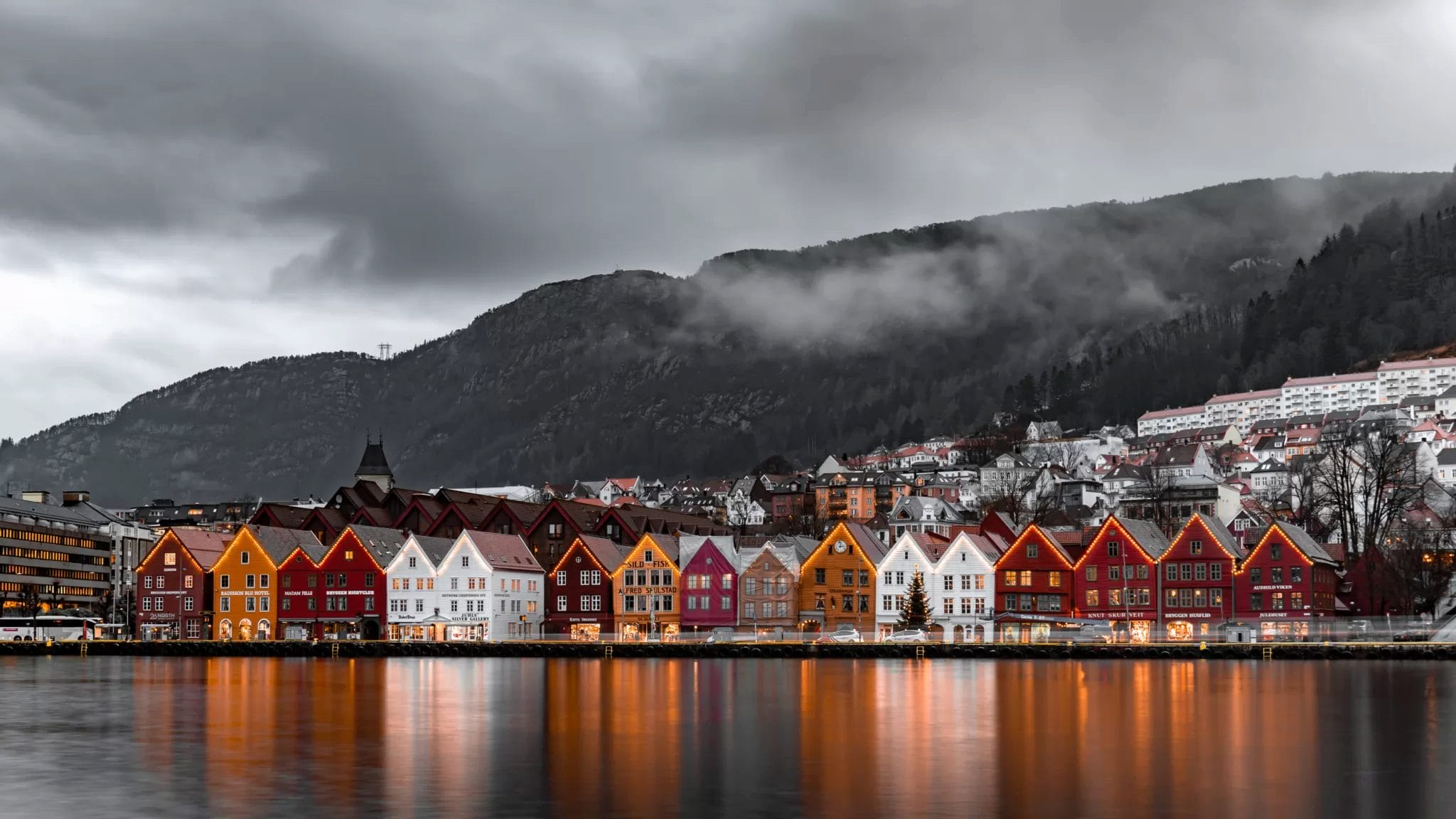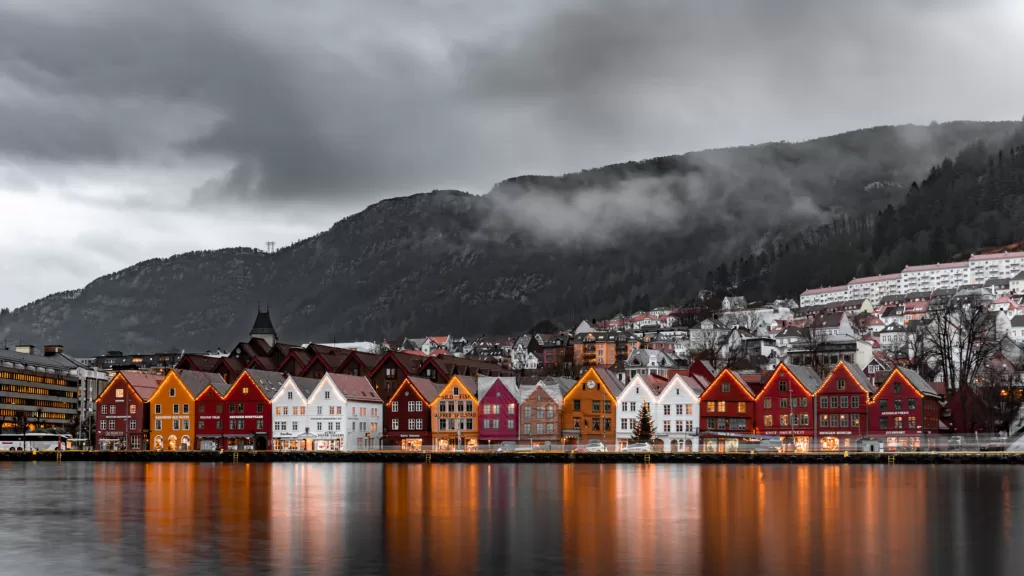 Norway never gets too warm, not even in the summer. Mild temperatures in the 60s F can be anticipated. Keep in mind that inhabitants in Norway prefer to keep things simple in their attire, even down to the colours, when deciding what to take for a trip there. They are drawn to neutral hues like grey, beige, black, and blue.
To lounge in the grass in one of the many parks that dot the city, bring along a summer dress or a pair of shorts. On bright days, locals swarm the parks and are all dressed to enjoy the weather!
Packing essentials for Russia
Russia's busiest travel season is the summer, and for good reason! The days are long and sunny, and the climate is mild. You can anticipate warm weather all day long because the weather is often reliable.
Don't wear anything too short or tight because Russians typically dress up and don more conservative clothing, making you stick out. Make sure your attire is presentable, free of garish patterns or colours, and clean and well-kept.
Tip: If shoulders and knees are exposed, several churches and museums may refuse service or admittance. Additionally, stay away from tank tops and jeans cutoffs because they could draw unwanted attention to you.
Tip: If shoulders and knees are exposed, several churches and museums may refuse service or admittance. Additionally, stay away from tank tops and jeans cutoffs because they could draw unwanted attention to you.
Packing essentials for Netherlands
The most popular season for travel to The Netherlands is summer. With temperatures reaching the 70s Fahrenheit, it boasts the most tourists and extended daylight hours.
Summer does provide you the opportunity to remove clothes and dress whichever you like. You are welcome to bring some skirts and dresses, but for practicality's sake, they shouldn't make up the majority of your clothing.
Darker colours like navy, khaki, brown, and black can serve as the foundation of your clothing. Include a pair of dark-colored, black or blue jeans and a pair of lighter-colored, breathable pants like cotton or linen to keep you cool. With jeans or a pair of shorts, vests, tank tops, and t-shirts look excellent. Choose a variety of hues and fashion trends that you feel at ease wearing and combine them.
Although the summers are lovely, there is a chance of the occasional rain shower and the wind might be chilly. A light jacket and a raincoat or umbrella should be included on your packing list to make sure you are ready for any weather.
Make sure your shoes are comfortable before going riding or walking a lot. Flip-flops should be left at home, though, as Dutch women don't typically wear them out in public.
Packing essentials for spain
Spain is a sizable nation with a variety of cities, cultures, and ideologies. Spain is hot, hot, hot in the summer, that much is certain. You should be careful about what to dress in Spain during this season because the combination of the hot weather and the large number of tourists visiting makes it almost oppressive.
To avoid overheating, you should wear comfortable clothing that is breathable. Put on a flirtatious dress, some adorable cutoff shorts, an off-the-shoulder top, or a vibrant, eye-catching tee.
In Spain, wearing sundresses, shorts, tank tops, and even crop tops is very accepted. Simply make sure your stomach and shoulders are covered if you intend to visit any churches or museums to avoid offending anyone.
Even though the heat will abate in the evening, you won't need to wear pants. The attire of choice for the club or bar scene is dresses or shorts with a top. Remember to cover up based on your surroundings once more.
For casual beach and city days, you must carry a pair of comfortable sandals, and for active wear or more support, you should pack shoes. Bring the proper fancy shoes if you're going to a fancy dinner or dancing flamenco.