If you're planning a trip to Brussels and are looking for ways to save money on attractions and transportation, the Brussels Card is a great option. For one low price, you can get unlimited access to over 30 of the city's most popular attractions, as well as free public transportation.
In this Brussels Card review, we'll give you an overview of what the card includes and how it can help you save money on your next trip to Brussels.
What is the Brussels Card?
If you're planning a trip to Brussels, then you may be wondering what the Brussels Card is and whether it's worth purchasing. Read on for a complete review of the Brussels Card so that you can decide if it's right for you.
The Brussels Card is a city pass that gives tourists access to over 30 of the most popular attractions in Brussels, it does not offer unlimited public transport but you can combine with STIB public transport card if you want free ride in the city. The card also includes discounts at some restaurants and shops. Prices start at €24 for 24 hours, €32 for 48 hours, and €39 for 72 hours.
So, is the Brussels Card worth it? That depends on your plans while in Brussels. If you're only in town for a short time and plan to visit several attractions, then the card will likely save you money.
What does the Brussels Card include?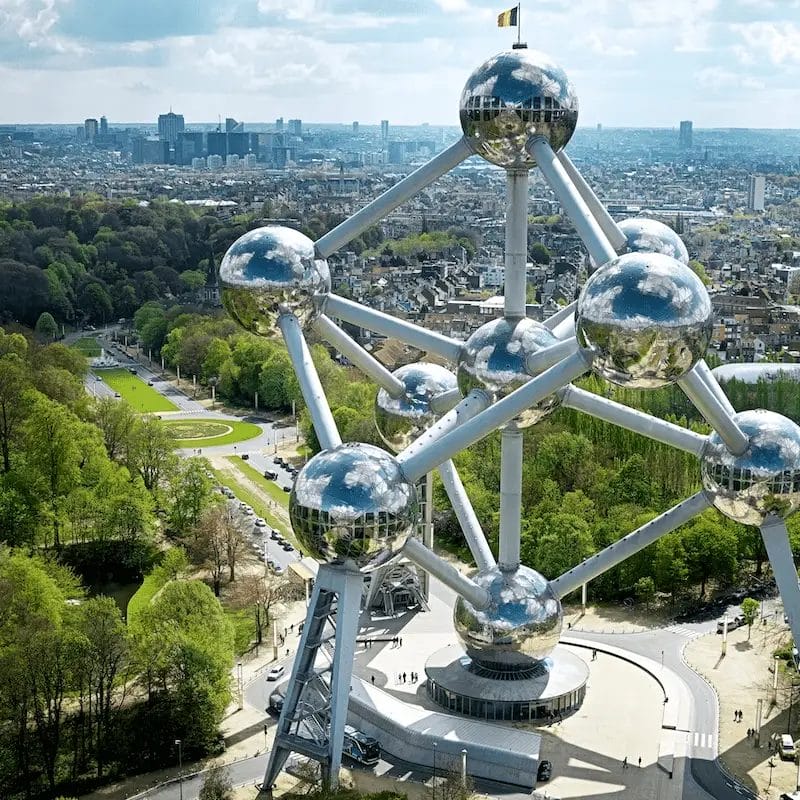 The Brussels Card is a great way to save money and see the best of what the city has to offer. This card provides free admission to many of the top attractions, as well as discounts on food, shopping, and transportation. The card also includes a map of the city, making it easy to navigate your way around. Some of them are mentioned below
Unlimited free access to 49 museums during 24, 48 or 72 hours

Art & Marges museum
Autoworld
Belgian Brewers Museum
Belgian Chocolate Village
BELvue Museum
Villa Empain
Botanique
BOZAR
Choco Story
Art & History Museum
Museum of the City of Brussels
Charlier Museum
Museum of Fashion & Lace
Erasmus House
Musée Fin-de-Siècle
Freemasonry Museum
Halle Gate
Musical Instruments Museum
La Fonderie
The René Magritte House Museum
Magritte Museum (Royal Museums of Fine Arts)
Musée de la Médecine
Royal Military Museum
MIMA
MOOF – Museum Of Original Figurines
CENTRALE for contemporary art
And many more!

Access to all permanent collections of the museums and to most of the temporary exhibitions
Discounts to tourist attractions, guided tours, shops, restaurants and bars
Free illustrated information guide (in 3 languages), a city map, and a museum map presenting all museums in Brussels
How much does the Brussels Card cost?
There are 3 variants of the Brussels Card and below are the cost for the same.
If you are planning to use the public transport a lot then just in 8€ extra you can get the Brussels Card + (STIB) Public Transport which can be a nice addition to help you travel and explore Brussels for free.
Is the Brussels Card worth it? Brussels Card Review
The Brussels card can be a great value, depending on your trip goals and schedule. Let's take a look at who the card is best for.
Who is the Brussels card good for?
Museum Lovers

The Brussels Pass prioritizes museums over other attractions more so than comparable city passes you may find in other cities. The museums in Brussels include just about every subject conceivable. This card is perfect for you if you're the type who enjoys seeing new places and learning about the world's history, art, and other wonders while on vacation. You can visit any of the participating museums whenever you like with your pass.
First Time Visitors
There is a lot of sightseeing and experience-gathering to be had in Brussels for first-time visitors. This comprehensive package includes admission to a wide variety of Brussels's paid sights and activities. With this card, you can visit as many museums and participate in as many programs as you like.
Short Trips
The pass's greatest value is for people who want to visit several of the most expensive attractions in a row. With an all-access pass, you may cram as many attractions into a short period of time as possible. If you just have two days to spend in Brussels, this pass will allow you to see everything of significance.
On top of that, you may skip the attraction you're not into and walk on to the next one without feeling bad about wasting your money.
Book your Brussels Card right now
When is the Brussels card not worth it?
You can save money by paying admission a la carte rather than purchasing the Brussels card if you don't plan on visiting many of the museums and attractions it grants access to. This is also true if you won't be able to see multiple attractions in one day.
Even if you don't have young children yourself, you might want to avoid this card. If your children are under the age of five or are particularly interested in museums, you will be pleased to know that most of Brussels' top attractions offer free or deeply discounted admission for youngsters. As children under the age of five use public transportation for free, it may be best to consider the STIB option just for children aged five and up.
Finally, note that many museums in Brussels are closed on Mondays if you plan on going on that day. Avoid using this pass on Mondays unless you absolutely have to.
Benefits of Brussels Card
Convenience
The Brussels City Card consolidates all of your tickets into one convenient card. Getting the STIB option is helpful since it eliminates the need to compare prices and choose the best tickets for buses, metros, trams, and elevators. There is no need to carry money or make separate payments at the entrance of each attraction or travel on the public transportation system. Each of your admissions is already paid for on a single pass.
It is important to note that some museums may require advance bookings during the pandemic.
Saves Times
You can save time getting to and from each destination with the free, unlimited transport pass. A complimentary guidebook is included with the pass to cut down on preparation time.
Save Money 
The Brussels Card fulfills the primary function of attraction passes, which is to save money. In theory, the card could save you up to 55 percent on ticket fees if used correctly. And remember, the savings at participating eateries and stores are valid long after your pass has expired!
The cost of the card is quickly recouped after only three or four trips. Those who want to see multiple attractions in a row will get the most bang for their buck out of this package.
How to use the Brussels Card
Redeem your Brussels Card by showing your smartphone voucher at visit.brussels desk in the Town Hall of Brussels (mon-sun 09:00-18:00. 24/12 & 31/12 09:00-15:00. 25/12 &1/1) or at the visit.brussels desk on rue Royale 2, 1000 Brussels (mon-fri 9:30-5:30. Sat-sun 10:00-18:00, 24/12 & 31/12 09:30-15:00. Closed 25/12 &1/1)
After redeeming your Brussels Card, present it at the ticket desk of each venue to have it scanned
You can find the discount vouchers at the back of your information guide, which you can pick at visit.brussels office. Discount coupons remain valid even after your Brussels Card until 31st of January of next year and are for single use only.
Tips for getting the best value from the Brussels Card
For maximum savings while using a Brussels city card, it is advisable to visit multiple attractions in a single day.
All of the pass's days must be used consecutively. After the initial use, you have either 24, 48, or 72 hours to use it again. Thus, with a Brussels Card valid for 24 hours, you may begin your sightseeing at 1pm on the first day, take advantage of the savings throughout the evening, and then visit more attractions for free until 1pm on the second day.
Please be aware that the public transportation STIB option can begin before the main pass. If you plan on walking to sights on your first day, there's no need to activate your STIB pass until you need to board your first bus, tram, or metro. This may be done at any of the 375 GO ticket machines located throughout the city. You'll still be able to ride the bus for 24, 48, or 72 hours, but they don't have to be consecutive.
Last but not least, don't forget to take advantage of the passes's savings at participating eateries and stores even after your pass has expired.
Conclusion
In conclusion,the Brussels Card is a great option for visitors who want to save money and time while exploring the city. With discounts on attractions, museums, and public transportation, the card pays for itself in no time. For first-time visitors or those on a tight budget, the Brussels Card is the way to go.
Planning some more adventure accross Europe and wondering to know about the Europe Pass to save money. Then Check our Page.
Get your Notion Travel Planner Template!
Embark on your next adventure with the Wanderlust Planner – Notion Travel Planner Template – Notion Travel Planner Template for 2023 (chasingwhereabouts.com), the ultimate Notion Travel Planner Template. Organize your wanderlust-fueled dreams and turn them into unforgettable journeys. Whether you're a seasoned globetrotter or a newbie explorer, this template has you covered.