Many people want to travel with their pets, bringing dogs and cats along for their vacations, road trips, and international adventures. However, travelling with a pet isn't as simple as just packing them up in a carrier or crate and setting them off. You'll need to prepare the necessary documentation, like a health certificate. This guide will explain more.
What Is a Health Certificate?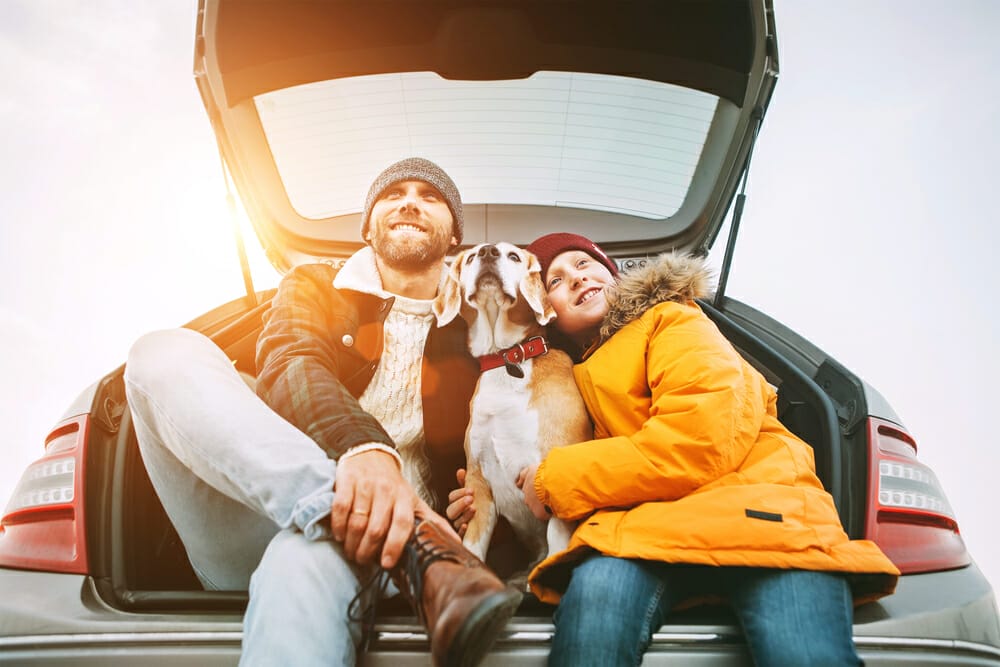 A pet health certificate, also known as a certificate of veterinary inspection, or CVI, is a document that your pet's veterinarian will need to complete before your pet travels anywhere. This certificate provides an overview of your pet's health, confirming that they have no diseases and providing a full list of their vaccines. It also provides other useful info, like the pet's age, breed, and microchip status.
Different Types of Health Certificates
It's important to note that there are various types of health certificates depending on what sort of trip you're making. A domestic certificate will surely be simpler, with fewer regulations and less strict rules on domestic pet travel. International certificates may have harsher and stricter standards, requiring more information about your pet.
Domestic Travel Health Certificates
If you're taking your pet on a domestic adventure, such as travelling from state to state or flying from one part of the U.S. to another, you'll usually only need a standard U.S. CVI. In some cases, you won't even necessarily need the CVI, as each state has its own rules and requirements to be aware of, and some are more relaxed than others.
Interstate Travel Regulations
When travelling to a different state from your own with your pet, it's important to do some research and find out what your destination state requires in terms of pet health certificates. Some states, like California, don't need any certificate at all, apart from proof of rabies vaccination. Others are much stricter, and pets will need full health certificates to enter.
Airline-Specific Regulations
If you're planning on flying, it's also important to do some research into your chosen airline and find out about their pet travel policies. Some will only allow for pets to travel in the cargo hold, for example, while others allow for in-cabin pets in carriers. Some airlines may also have restrictions regarding the transport of certain breeds or sizes of animals. 
Health Certificates in Case of Road Trips
If you're setting off on a road trip with your furry friend, you may or may not need to bring a health certificate, depending on where you're going. If you're only travelling in your state, a CVI shouldn't be necessary, but when passing over state lines, you could risk fines and punishments if you fail to follow the state's health certificate rules.
It's also important to keep pets safe and secure for road trips. They should have appropriate crates, carriers, or harnesses, depending on the type or size of animal you have. Failing to properly protect and restrain a pet could lead to fines and legal trouble, especially if you were stopped and charged with a DUI. A DUI lawyer can help, but it's still best to take the proper precautions before setting off.
International Travel Health Certificates
Travelling internationally with pets is usually a lot more complicated. Many countries have strict entry requirements and rules regarding animals, and many will not allow pets to enter without a full health certificate, microchips, proof of recent parasite treatments, and a complete vaccination history, too.
You'll need to do some research and consult with the relevant authorities to find out what you need to provide for your pet to enter each country. Also, it's worth noting that some countries have pet diseases or parasites that may not exist in the U.S., so pets might require additional vaccines or treatments before entering those locations.
Potential Challenges and Solutions
There is a range of possible challenges you may encounter while travelling with your furry friend. Here are a few examples, along with potential solutions for each one:
Changing regulations and policies: Countries and states can change their pet policies without much notice. This is why travellers are encouraged to regularly research policies and stay up-to-date with the latest developments.
Legal complications: Pet owners may also encounter legal complications when it comes to proving ownership of their pets, especially in cases of pet guardians. A guardianship lawyer can assist with this.
Language barriers for international travel: In countries with other languages, there can be issues when pet owners are trying to communicate with airport or security staff. Having interpreters or translation apps may help to facilitate communication.
Pet health issues discovered before travel: It's common practice to have a pet checked by a vet before travel. This may uncover new health issues, which could prevent you from travelling with your pet. Consult with your vet for expert advice.
Dealing with anxious or fearful pets during vet visits: Many dogs and cats feel stressed or anxious when travelling or being separated from their owners. Vets can advise on tips to help ease stress or even prescribe appropriate medications, such as chamomile or CBD oil if your dog tends to have anxiety.
Conclusion
Travelling with a pet can be quite a challenge, and it's up to pet owners to do the necessary research and make sure they comply with the relevant rules on health certificates and pet travel. Failure to follow those rules may lead to pets and their owners being denied entry to certain locations, along with fines and other penalties.