If you are a fan of adventure parks or amusement parks then in this post we will be covering the best adventure parks in Germany along with their cost and details about how to book the tickets in a budget.
Germany is a beautiful country with a rich history and a romantic culture. Adventure parks are becoming popular in Germany because of the country's natural beauty. The adventure parks in Germany provide visitors with an opportunity to get close to nature and to get their adrenaline flowing by doing some thrilling activities.
What is an Adventure Park?
Adventure parks are a type of amusement park that combine water rides, roller coasters, ropes course and other attractions.
There is a key difference between the two types of rides. Water park rides are designed to be fun for all ages and they can typically be found in areas with warmer climates year-round. While adventure parks have more extreme rides, which can include roller coasters and ropes course.
Apart from this difference, the two types of parks also have different admission prices. The cost of admission at water parks tends to be much lower than at adventure parks because there is less thrill involved due to the lack of intense structure like rollercoasters or ropes courses.
What to Expect from the Best Adventure Parks in Germany
Adventure parks are becoming increasingly popular in Germany. This is because people are getting bored of the same old activities that have been done over and over again for years. They are looking for something that will provide them with a thrill, an adrenaline rush, and what better way to get it than through an adventure park?
After reading this introduction, you should have a clearer understanding of what to expect from the best adventure parks in Germany.
The Greats Adventures await you at these amazing German Adventure Parks!
List of Top 10 Adventure Parks in Germany
Europa-Park Rust, Baden-Württemberg
Europa-Park Germany Rust is one of the West Germany's most famous amusement parks. It was the first German amusement park to receive international recognition for its quality it also has the section which is the indoor amusement park germany
Europa-Park Rust is situated in Baden-Württemberg, on the A5 about 40 kilometers northeast of Freiburg im Breisgau.
You can get your ticket for Europa Park from here from out booking partners or directly from the Europa Park website
Check the availibility of the Ticket for Europa Park
Phantasialand Brühl, North Rhine-Westphalia
Phantasialand is a theme park located in Brühl, North Rhine-Westphalia, Germany.
Phantasialand was opened on 15 August 1960 and has since been recognised as the most successful theme park in Europe and one of the top five amusement parks worldwide. The success of Phantasialand led to the development of other parks by its parent company, Mack Media GmbH.
Holiday Park Munchen
Holiday Park is an amusement park in Haßloch, Germany, owned and operated by Plopsa. It is one of Germany's most popular theme parks (receiving about 660,000 visitors per year) and is part park and part woodland.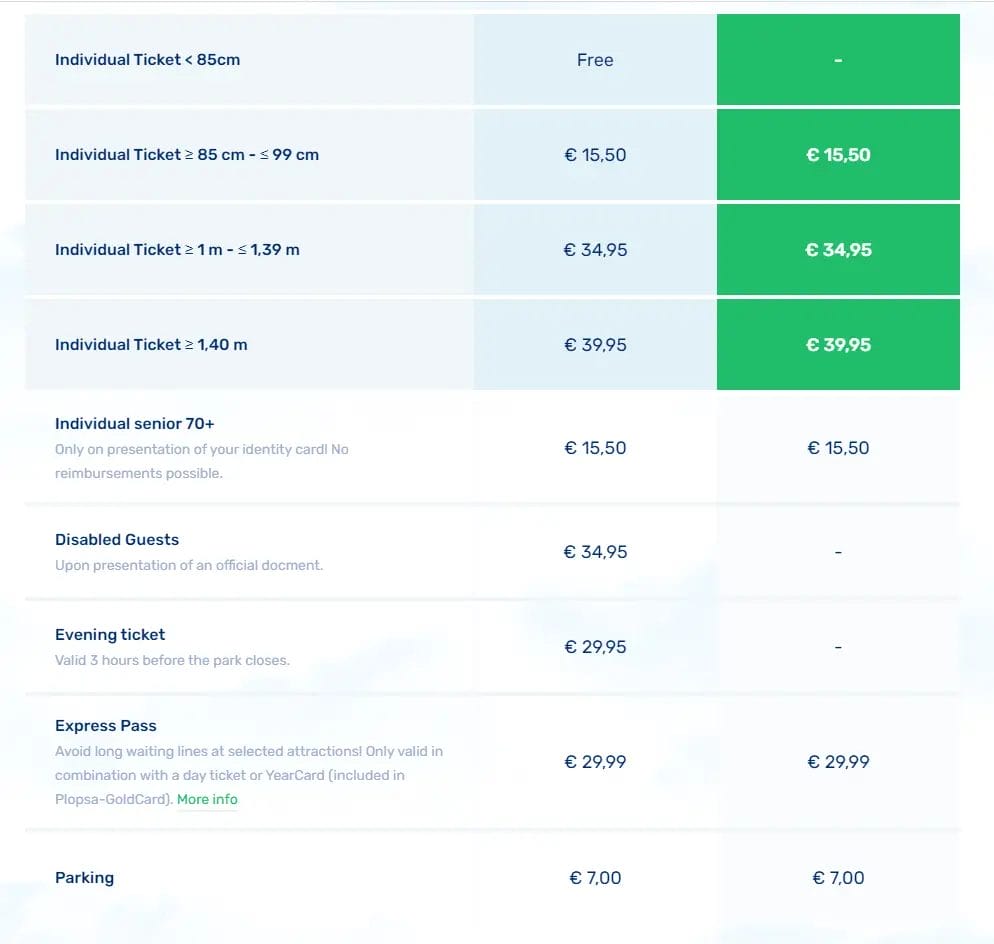 Check out Holiday Park website to know more about the tickets it can also be one good day trip from Frankfurt because it is just 115km from Frankfurt so you can reach in around 1.5 hours or say with you car.
If you are wondering what other weekends trip you can do from Frankfurt then we have shared content around that
---
Ads Starting
Post Continues
---
Heide Park Soltau, Niedersachsen
Heide Park Soltau is a popular amusement park in Soltau, Lower Saxony.
In the summer of 1995, the park opened its gates with three attractions. In 1996, an additional three attractions were added. From 1997 onwards, two new attractions were built every year and in 2006 the first roller coaster was introduced – The Hexentanz Express.
In 2014, Heide Park Soltau had more than 1 million visitors and is one of the most popular theme parks in Europe.
You can book your tickets from here
Movie Park , North Rhine-Westphalia
Movie Park Germany is the first theme park in Europe for movies and television. Located in North Rhine-Westphalia, this theme park has been operating since 1988. Movie Park features a variety of different movie sets, rides and events celebrating movies and television series from the past and present.
You can book your Movie Park Tickets Online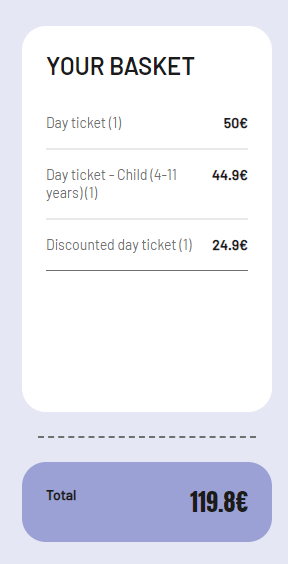 Bavaria-Park
One of the oldest amusement parks in Europe can be found here. With over 40 rides and attractions, visitors can enjoy themselves with family-friendly rides or dare to try out some more daring ones that are not suitable for children under 16 years old.
You can book your tickets for Bavaria Park Online
Tropical Island Resort (TIR)
One of the most popular parks for tourists is TIR, located near the city of Papenburg. With its over 200 hectares of naturally landscaped area, it is perfect for adventure seekers with its high ropes course, tree top walkways and more than 100 habitats with over 400 animal species to explore.
Book your Tropical Island Resort Tickets Online
Legoland Germany
Legoland combines the two things that Germans love most – Lego and adventures. It offers all kinds of thrill rides, parades, shows and other activities for visitors to enjoy.
You can either book your Legoland Germany tickets on discount from here or can directly use our tool to find out the availability of the tickets and book them. You can also check out the cost on the other partner website Getyourguide.com
Erlebnispark Tripsdrill Berlin
Erlebnispark Tripsdrill Berlin is the first theme park in Germany that is completely accessible for wheelchair users.
Erlebnispark Tripsdrill Berlin is the first theme park in Germany that is completely accessible for wheelchair users. The entire area of the park, including all attractions, are accessible by wheelchair because of an extensive construction project.
Holiday Park Berlin North Sea Aquapark Slagharen
And so, if you are looking for a day out with the family, an evening with friends or just a tranquil day of relaxation, Berlin North Sea Aquapark Slagharen is the place to be.
The park is open every day of the year and there are plenty of reasons to visit throughout the year. Visitors can enjoy their time at one of three different pools – an indoor pool, outdoor swimming pool and heated kids' paddling pool.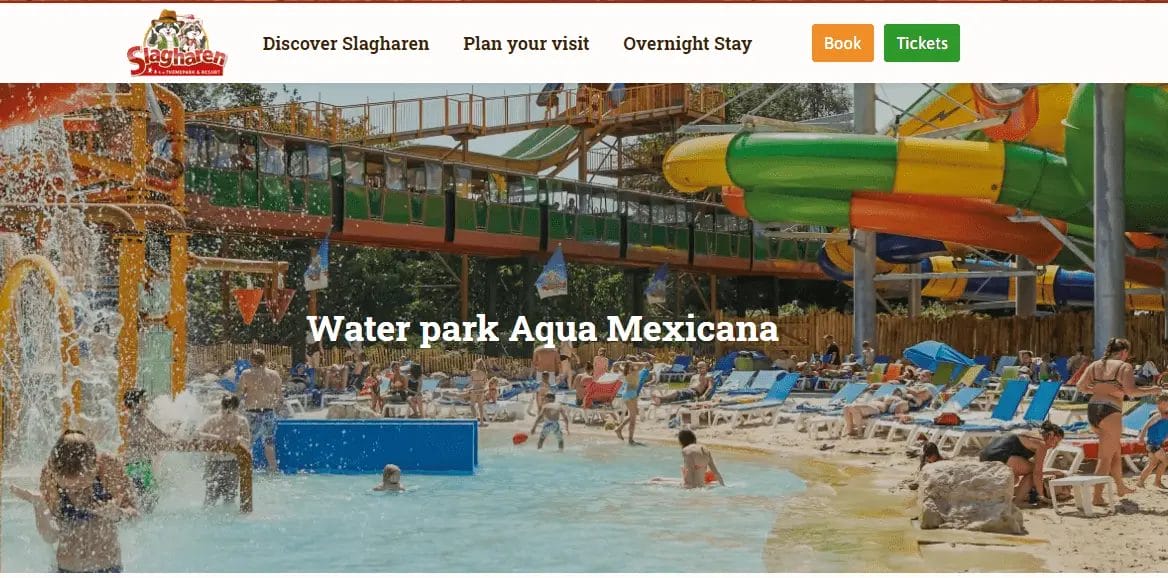 Apart from these features, there is also Berlin's first watercoaster – Euro Coaster XL- at the park.
Feel free to book the tickets for Slagharen Online from here
If you are wondering what else you can do in Berlin then I have shared content around Best Places to visit in Berlin and also 25 Exciting Day Trips from Berlin to take in 2022 which you can check out.
Okay yes yes, these are 11 adventure parks in Germany and I just said Top 10 adventure park in Germany in the title, Well it just looked good in the name.
As I said before The Greats Adventures await you at these amazing German Adventure Parks! So drop a comment telling which all amusement parks in Germany you have already covered and which is the one you are excited the most to visit.
Not that I want to scare you but it best to have the insurance before going to any of the adventure Parks.
Taking Insurance for your trip is the upmost importance, I usually get my Insurance from World Nomad or Safety Wings you might wanna check them for your future trips.
Pin Us to Support Us
FAQ
What's the biggest amusement park in Germany?
Europa Park is the biggest amusement park in Germany
Is there a Disneyland in Germany?
No there is no Disneyland in Germany for that you have to travel to Paris.
Is there any theme park in Germany?
Yes in this post I have talked about Top 10 Theme parks in Germany