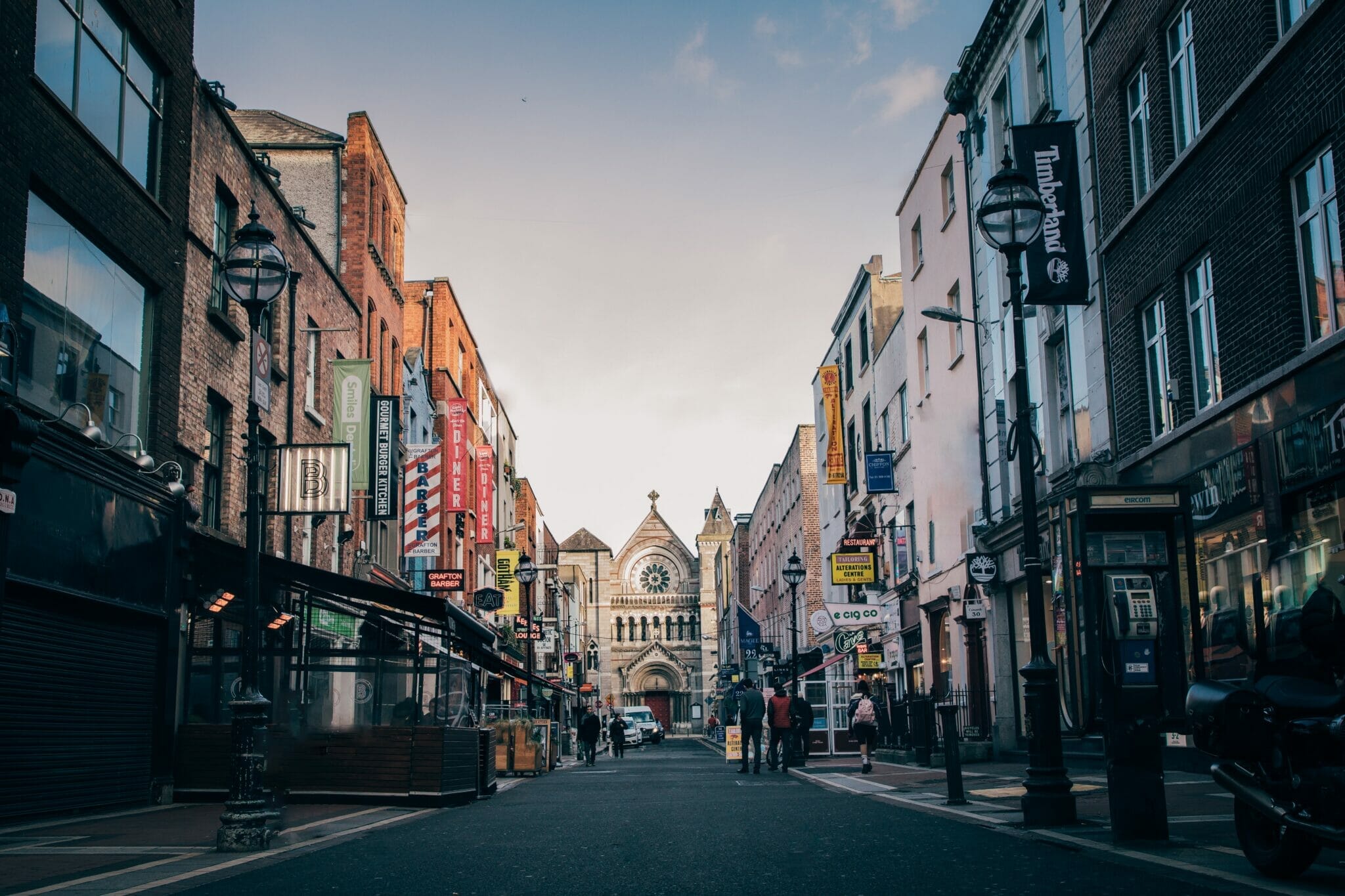 If you are looking for day trips from Dublin Ireland then in this post we will be sharing about them.
The name Dublin derives from the Irish word Dubhlind. Dubh means "black, dark", and lind means "pool", referring to a dark tidal pool located where the River Poddle enters the Liffey. Dublin is the largest city in Ireland and is the capital of Republic Ireland .This city is surrounded by the river Liffey with the Wicklow Hills surrounding it on the south. Dublin keeps day trippers on their toes with picturesque landscapes and stunning sights just a few hours away.
Day trips From Dublin to Cork:
Large chunk of the country Cork is home to breathtaking beaches, endless hiking and fun activities to do. Cork is the ideal city break destination, with its buzzing pubs, brilliant galleries, thought-provoking museums, and possibly the best restaurant scene in Ireland.
How to reach Cork from Dublin
The best way to reach cork from Dublin is to take a train ride which takes 2 hours 37 mins and costs around 30 Euros. Alternatively you can fly which would take lesser time and cost you couple Euros more. Train is definitely better in levels of comfort and budget.
Places to Visit in Cork on your day Trip:
1. The English market
This quirky roofed food market, which has been running since 1788 and features an eye-catching fountain in the centre, is located in the heart of Cork City. It is one of the world's oldest municipal markets, and it is owned by Cork City Council. Freshly caught seafood, artisan breads, and fruit are just a few of the specialties on offer.
2. St. Patricks Street :
This street is Corks main shopping  Hub and is locally known as Pana .This street holds several shops ,the popular upmarket shop being Brown Thomas
3. St. Finn Barres Cathedral :
An 11 minute walk from St. Patricks street takes you to Finn Barees Cathedral . The structure is made of Cork limestone, the internal walls are made of Cork marble, and the choir is decorated with intricate mosaics. The stained glass windows rise spectacularly above the interior, and the exterior is covered with intricately carved icons. The church located in Bishop Street is open to all the admires and visitors however a small admission fee is charged.
4. Cork City gaol Heritage centre
Originally this prison housed both male and female prisoners who committed crimes within the city's borders. In 1878 it became an all female prison.
Wondering what else you can do in the city of Cork then check out the attractions of Cork
Recommendation – The Blarny Castle and Cork is a perfect Day Trip from Dublin which you can take if you want to epxlore Cork.


Day trips from Dublin to Belfast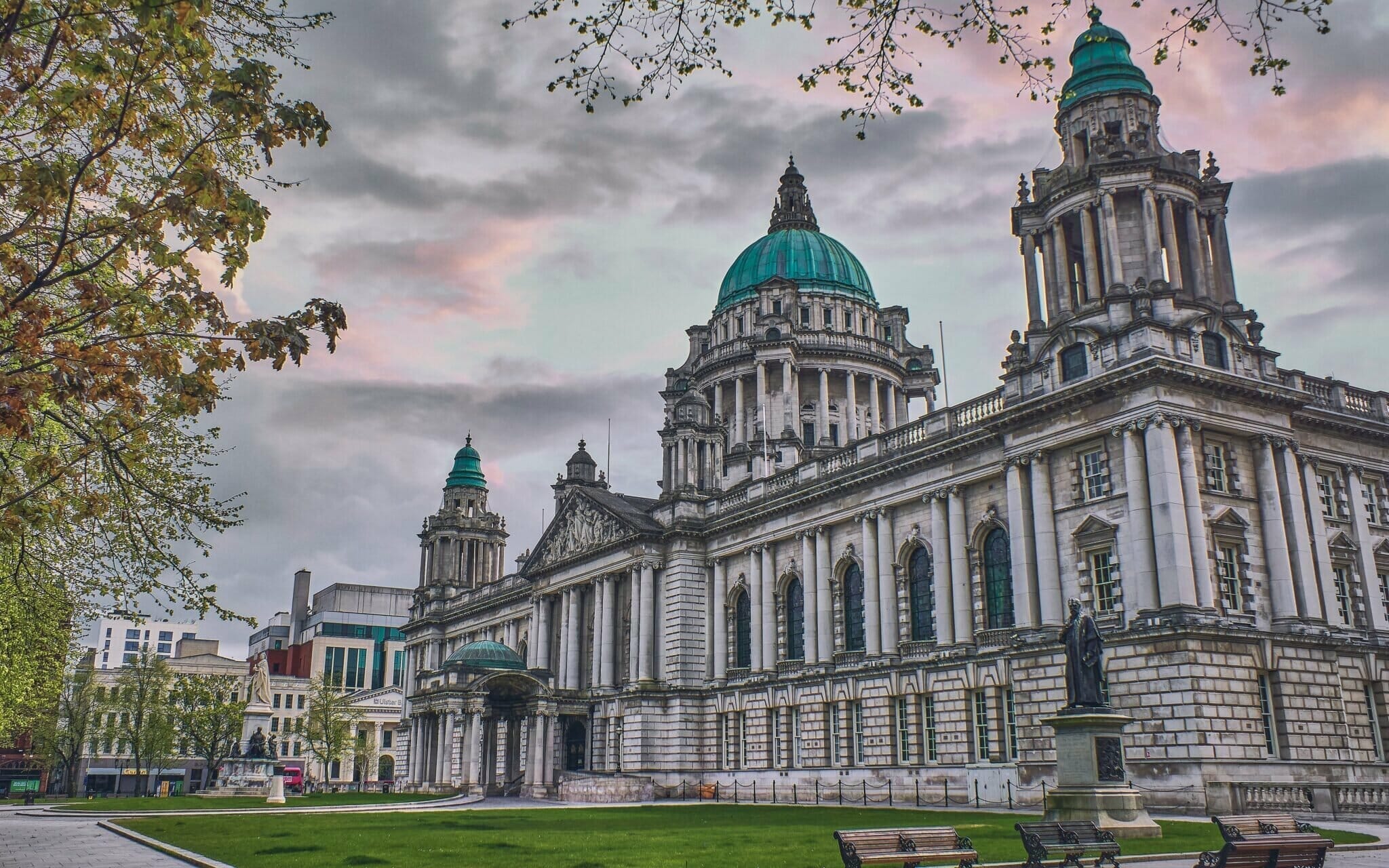 Belfast is the largest city on Northern Ireland and is the 12th largest city in United Kingdom and second largest in Ireland. It is absolutely fun to visit this city from Dublin and you would really enjoy your day trip to Belfast.
Below are couple of things which you can do during your day trip to Belfast.
Places to visit in Belfast on your day trip
Maritime history at Titanic Belfast
This bulding at Belfast is a landmark to pay tribute to the rich maritime history of the city. The star-shaped structure, which represents the White Star Line's insignia, displays a lot of unique artefacts from the ship, including letters, brochures, and menus.


Day Trips from Dublin
Ulster Museum

It's now one of Belfast's must-see sights after undergoing a substantial renovation in recent years.
The Armada Room, a 2,500-year-old Egyptian mummy (Princess Takabuti, unwrapped in Belfast in 1835), and a display of modern art treasures are among the exhibits. Collections of historical treasures, as well as a wonderfully diverse collection of art, history, and natural science exhibitions distributed over multiple levels, are other highlights.
Belfast City Hall
Belfast City Hall is another government structure worth seeing on your visit to Northern Ireland. This magnificent structure, located in Belfast's downtown core, was completed in 1906 and remains one of the city's most distinctive symbols. Tourists are invited to tour the structure as part of a guided tour, which has become one of Belfast's most popular free activities. Please keep in mind that tours are available on a first-come, first-served basis, so make sure you leave enough time in your itinerary.
Here is the list of top attractions of Belfast which you can checkout.
Recommended Read – Best Places to Visit in Europe in April
Day trips from Dublin to Northern Ireland


  1. Walk underneath the Dark Hedges
If you're a fan of the game of thrones, you must have seen the dark hedges which was created by person named James Stewart to build an imposing entrance to his manor in 1775. The road seems to disappear in the hedge of trees.
2. Walk the bridge to Carrick-a-Rede
You'll start by walking along the cliffs, which are high above the water's edge. Then, when you go to Carrick-a-Rede, you'll have to cross a 30-meter-high hanging bridge. Seeing the wild water below you, especially on a windy day, can make this trek quite difficult. In exchange, you'll be rewarded with stunning views of the island's shoreline and one little cottage.
3. Dunluce Castle
Dunluce Castle dates back over 500 years. It was built by the MacQuillan family circa 1500 and taken over by the MacDonnell clan 50 years later. The castle is now disintegrating on one of the cliffs overlooking the sea. You can go inside and look around if you arrive early enough.
If you are in the mood of booking some trip then here is one of the interesting Day Trip from Dublin to Northern Ireland which you could like. If you want to know more attractions in Northern Ireland then check out here.


Day trips from Dublin to Kilkenny
Kilkenny Castle is a mix of architectural styles nowadays. It is one of Kilkenny's most popular tourist attractions.
In the Undercroft at the base of the West Tower, visitors may examine the depth of the mediaeval walls up close. They'll be treated to a taste of early 19th-century décor in the Chinese Withdrawing Room.
National Design & Craft Gallery and Kilkenny Design Centre
Kilkenny Design, located across from Kilkenny Castle in the former castle stables, presents the best of contemporary Irish design, including textiles, knitwear, pottery, and jewellery.
There's an excellent restaurant, Anocht, open daily and in the evenings from Thursday to Saturday, as well as an impressive collection of original Irish handcrafted products of the greatest quality.
Recommended Read – Best Destinations for Easter Holidays in Europe
Day trips from Dublin to London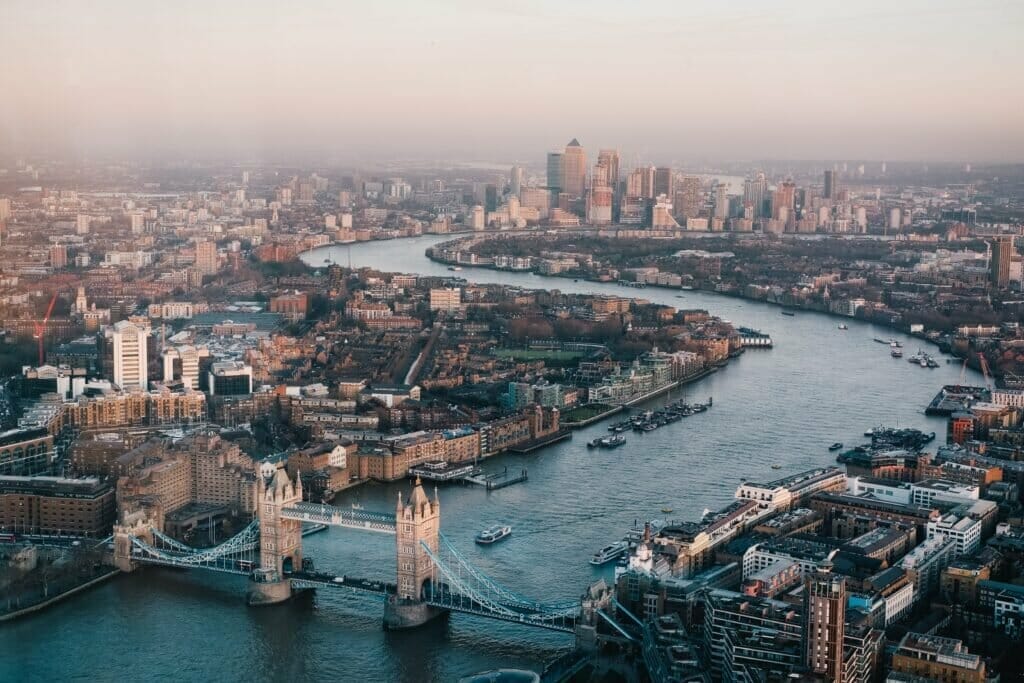 1- Iconic ferris wheel
The London Eye is arguably the most famous Ferris wheel in the world. It was constructed to commemorate London's millennium festivities in 2000, and it has been one of the city's most popular attractions since its establishment. The entire ride takes around 30 minutes, and there is always a large line. If you are in a hurry you can opt for skip the line ticket .
2. Warner bros studio tour London


This one will give you a behind-the-scenes look at how the movie was made and will take you around some of the most magnificent and mystical looking sets. It is a must-see for all Harry Potter fans. Visitors can join a guided tour or explore on their own, as well as roam around locations from the film such as The Great Hall. One can also learn about the entire filming process. The ticket also includes transportation to and from the central London studios, as well as entrance.
3. Madame Tussauds London – Lifelike Wax Statues

Madame Tussauds London is a must-see attraction in London, with lifelike wax figures and interactive zones that bring your favourite movie characters and celebrities to life. Enjoy a red carpet walk with celebrities like Benedict Cumberbatch, Johnney Depp, and Her Majesty, The Queen, or see your favourite movie locations in a special Star WarsTM zone.
4. Westminster Abbey – For Royal Weddings
Westminster Abbey is, without a doubt, one of the most well-known London attractions. This is a must-see destination for everyone, as it has been affiliated with Christianity since the seventh century and has witnessed many funerals and coronations. However, the site has recently gained reputation as a favoured venue for Royal Weddings.

5. London Dungeon 
The London Dungeon is one of the most exciting ways to learn about London's history during the last 1000 years. Visitors travel through the dungeons from one play to the next, gaining an interactive live-action experience of historical events. On the route, one gets to visit the dark history and legendary personalities like Sweeny Todd, accompanied by an actor-led tour.
We have compiled the list of top things to do in London alone which you can checkout or can also see the top atrraction in London here.
If you are exploring London then you might wanna check our London Pass Review.


Wicklow mountain day trip from Dublin:
How to reach to Wicklow Mountain from Dublin?

It takes around an hour to drive from Dublin to the Wicklow Mountains, and it is a rather simple drive. The distance between Dublin City and Glendalough is 51 kilometers (32 miles).

The Wicklow Mountain National Park is located near, and it contains several notable attractions, including Glendalough ("Valley of Two Lakes"), a glacial valley with an Early Medieval monastic monastery built by St Kevin in the sixth century. Aside from its historic significance, the area provides incredible options for outdoor leisure, including treks and hiking trails (including the Wicklow Way), rock climbing, and relaxing. The view is undoubtedly beautiful. Here you'll find some of Ireland's most beautiful lake views and picturesque drives.
We would recommend you to take the Wicklow Mountain day Trip from Dublin which would be a really nice options for your Day Trip from Dublin.
Below are couple of things which you can do there

1. Glendalough Monastic Site and Visitor Centre
This monastic site contains several monastic ruins, including the gateway, cathedral, and round tower, similar to the one on Scattery Island, is one of the most impressive monastic structures to visit.
This monastic site allows free entry all throughout the year however the visitor center costed 5 euros per adult.
2. Wicklow Mountain National Park
Wicklow Mountains National Park is Ireland's largest and one of its six national parks, spanning over 20,000 hectares of mountain splendour.
Aside from that, expect to see vast open panoramas and a gorgeous lower and upper lake surrounded by mountains in this park. Narrow, winding pathways and swift-moving streams continue their journey to the lower areas.
The granite cliffs above the Valley's NW end are a popular rock climbing destination. A half-hour walk from the upper lake car park leads you to  some abandoned lead mines and a miner's town at the upper lake's edge.

That was all the informaiton around day trips from Dublin Ireland. If you don't want to explore outside the city and just want to explore Dublin in the best way possible then check out our guide for things to do in Dublin.
Get your Notion Travel Planner Template!
Embark on your next adventure with the Wanderlust Planner – Notion Travel Planner Template – Notion Travel Planner Template for 2023 (chasingwhereabouts.com), the ultimate Notion Travel Planner Template. Organize your wanderlust-fueled dreams and turn them into unforgettable journeys. Whether you're a seasoned globetrotter or a newbie explorer, this template has you covered.