Paris, the City of Love, is not just a romantic destination for couples. It's also a fantastic place for a family vacation with kids. With its rich history, iconic landmarks, and delightful culture, there are plenty of exciting things to do in Paris with little ones. In this article, we'll explore a wide range of family-friendly activities and attractions that will make your trip to Paris an unforgettable adventure.
Exploring Paris's Iconic Landmarks
1. Eiffel Tower – A Bird's Eye View
The Eiffel Tower is a must-visit for anyone coming to Paris, and kids will be awestruck by its towering presence. Take the elevator to the top for a breathtaking view of the city. Make sure to snap some photos to capture the moment.
One thing to make sure if that you book your Eiffel Tower tickets in advance because they tend to sell out and you might be sad that you are not able to explore them during your visit.
2. Louvre Museum – Art and History
While the Louvre might not seem like a kid-friendly spot, it houses some incredible treasures that will captivate your children's imaginations. Don't miss the chance to see the Mona Lisa and other famous artworks.
If your kid is interested in a museum then you might be in luck, Make sure to tell him/her stories about Mona Lisa to catch their attention.
Get Your Tickets for the Louvre Museum
3. Notre-Dame Cathedral – Quasimodo's Home
Notre-Dame Cathedral in Paris, a magnificent Gothic masterpiece, is an enchanting destination for families. Its awe-inspiring architecture, rich history, and associations with Victor Hugo's "The Hunchback of Notre-Dame" offer a captivating experience. Inside, the grandeur of the cathedral's interiors and the opportunity to climb its towers for panoramic views add to the adventure. Encourage your children to let their imaginations roam as they explore this iconic symbol of Parisian history and literature.
Fun Activities for Kids
4. Seine River Cruise – A Boat Adventure
One of the most enchanting experiences you can enjoy with your family in Paris is a Seine River Cruise. It's not just a boat ride; it's a captivating adventure that will leave your kids wide-eyed with wonder.
As you embark on this scenic journey along the Seine River, you'll be treated to a unique perspective of the City of Love. The gentle sway of the boat and the soothing sound of the water make for a relaxing atmosphere that's perfect for children and adults alike.
While on the cruise, you'll have the chance to marvel at some of Paris's most iconic landmarks from the comfort of your seat. The majestic Cathedral of Notre Dame, with its intricate Gothic architecture, will come into view. Your kids will feel like they're in a fairy tale as they see this masterpiece from the boat.
As you continue your cruise, you'll pass by the world-renowned Louvre Museum. While you may not explore the museum in-depth with your kids just yet, this glimpse of its grandeur will pique their curiosity about art and history.
The Eiffel Tower, another Parisian icon, will also make an appearance on your journey. The boat's vantage point offers a unique angle to appreciate its towering beauty. Be sure to have your camera ready to capture this unforgettable moment with your family.
What's more, many of the Seine River cruise operators provide informative commentary during the ride. This will not only keep your kids engaged but also provide interesting tidbits about the history and culture of Paris.
And if you opt for an evening cruise, the city lights will add a touch of magic to the experience. Paris at night is a sight to behold, and your children will be mesmerized by the sparkling Eiffel Tower and the beautifully illuminated bridges that span the Seine.
Get Your Tickets for the Seine River Cruise
5. Luxembourg Gardens – Playtime Paradise
When it comes to family-friendly spots in Paris, the Luxembourg Gardens, or Jardin du Luxembourg, is an absolute paradise for playtime and relaxation. Tucked away in the heart of the city's Latin Quarter, this beautifully landscaped park is a must-visit for families with kids.
As you enter the Luxembourg Gardens, you'll be greeted by lush greenery, colorful flowerbeds, and a sense of tranquility that feels like a world away from the bustling streets of Paris. But what truly makes this park a gem for families are the numerous activities and attractions designed to keep children of all ages entertained.
Pony Rides and Puppet Shows
One of the highlights for kids in Luxembourg Gardens is the opportunity to take pony rides. Your little ones can feel like young princes and princesses as they ride these gentle ponies around a designated area. It's a delightful experience that will make them feel like they're in a fairytale.
Another beloved attraction in the gardens is the puppet theatre. Puppet shows are regularly held, featuring classic stories and enchanting characters that will captivate your children's imaginations. It's a great way to introduce them to the world of theater and storytelling.
Sailing Boats in the Pond
The centerpiece of Luxembourg Gardens is the large octagonal pond where children can sail miniature boats. Renting one of these small boats and navigating them across the pond is a favorite activity among young visitors. It's a chance for them to try their hand at "captaining" and enjoy some gentle outdoor fun.
Playground Adventures
The gardens also boast a fantastic playground with climbing structures, swings, and slides, providing endless hours of enjoyment for kids. It's a perfect place for them to burn off some energy while you relax nearby in one of the garden's many chairs or benches.
Picnic and Relaxation
If you're in the mood for a picnic, Luxembourg Gardens offers plenty of picnic spots. You can bring some snacks or sandwiches, and your children can enjoy their meal in the midst of this picturesque setting. It's a great way to have a family meal while surrounded by nature.
The Palace and Fountains
While exploring the gardens, don't forget to admire the Luxembourg Palace, which now houses the French Senate. The palace is a marvel of French architecture and history. Nearby, you'll find a stunning Medici Fountain, a beautiful spot for taking family photos.
6. Cité des Enfants – Science and Exploration
If you're looking for an engaging and educational experience for your children while visiting Paris, Cité des Enfants is the perfect destination. This interactive science museum, located in the Parc de la Villette, is designed to spark curiosity and ignite young minds through a variety of hands-on exhibits and activities.
Interactive Learning
Cité des Enfants is divided into two age-appropriate sections: one for children aged 2 to 7 (Cité des Enfants 2-7) and another for those aged 5 to 12 (Cité des Enfants 5-12). Each section offers a wide range of interactive exhibits that encourage children to explore, experiment, and learn about various scientific concepts in a fun and engaging way.
Hands-On Exhibits
In Cité des Enfants 2-7, younger children can discover the fundamentals of science through activities such as water play, building structures, and exploring the senses. This section is specifically designed to cater to their developmental needs and provide a safe environment for exploration.
Cité des Enfants 5-12 offers older children the chance to dive deeper into scientific concepts. They can experiment with physics, explore the principles of mechanics, and even simulate weather conditions. The hands-on exhibits here are not only entertaining but also educational, making learning an exciting adventure.
Themed Workshops
Cité des Enfants also hosts themed workshops and demonstrations that rotate regularly. These workshops cover a wide range of scientific topics, from astronomy to chemistry. It's a fantastic opportunity for children to dive into specific areas of interest and gain a deeper understanding of the world around them.
Encouraging Curiosity
The museum's interactive approach to learning fosters curiosity and critical thinking in children. It encourages them to ask questions, make observations, and draw their own conclusions, all while having a great time.
Get Your Tickets for Cite Des Enfants
Delectable French Cuisine
7. Creperies – Sweet and Savory Treats
Introduce your kids to the delicious world of French crepes. They come in both sweet and savory varieties, so there's something for everyone. Nutella-filled crepes are always a hit with children.
8. Ice Cream Parlors – Cool Off
Paris is known for its fantastic ice cream. Stop by a local ice cream parlor, and let your kids savor the creamy goodness of French gelato. Try exotic flavors like lavender or rose.
Kid-Friendly Tours
9. City Segway Tours – Glide Through Paris
For older kids, a Segway tour is a thrilling way to explore the city. Glide through the charming streets and learn about Paris's history from a knowledgeable guide.
10. Disneyland Paris – Magical Adventures
No family trip to Paris is complete without a visit to Disneyland Paris. Meet beloved Disney characters, enjoy thrilling rides, and experience the magic of Disney. This is by far the best Things to do in Paris with Kids and this is reason we thought about talking about this in a seperate in depth guide.
We have talked about this in detail in our post Magical Disneyland in Paris
Cultural Experiences
11. Montmartre – Artistic Ambiance
Wander through the artistic neighborhood of Montmartre. Your kids can watch street artists at work and soak in the bohemian atmosphere.
12. Versailles Palace – Royal Splendor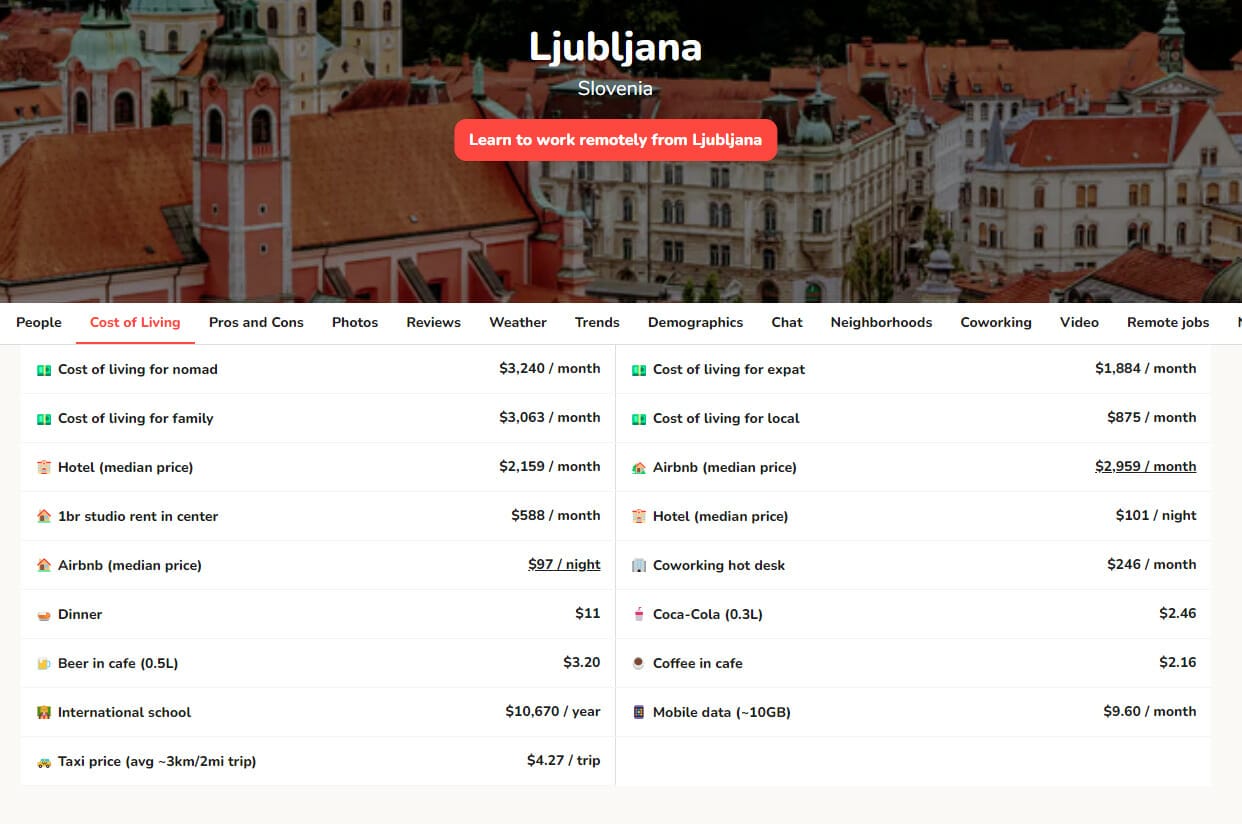 Take a day trip to the magnificent Versailles Palace. The grandeur of the palace and the stunning gardens will leave your children in awe.
Pre-Book your Day Trip to Versailles Palace
Enjoying the Outdoors
13. Parc des Buttes-Chaumont – Natural Beauty
Explore Parc des Buttes-Chaumont, a beautiful park with rolling hills, a suspension bridge, and a man-made lake. It's an ideal spot for a family picnic or a leisurely stroll.
14. Biking Along the Seine – Scenic Ride
Rent bicycles and pedal along the banks of the Seine River. It's a relaxing way to see the city and enjoy some quality family time.
Conclusion
Paris is not just for couples; it's a fantastic destination for families with kids. From iconic landmarks to delightful activities and scrumptious food, there's something for every member of the family to enjoy. Make the most of your trip to the City of Love and create beautiful memories with your children following our in depth guide for Best Things to do in Paris with Kids.
FAQs :
1. Is Paris safe for kids?
Yes, Paris is generally safe for kids. However, it's essential to keep an eye on them in crowded areas and use precautionary measures as you would in any major city.
2. Are there baby-changing facilities in Paris?
Yes, many public places, including museums and parks, offer baby-changing facilities. Most restaurants are also child-friendly.
3. Can I bring a stroller to the Eiffel Tower?
Yes, you can bring a stroller to the Eiffel Tower. However, be prepared for some stairs and narrow spaces in certain areas of the tower.
4. Are there child-friendly menus in restaurants?
Many restaurants in Paris offer child-friendly menus with options like pasta, pizza, and chicken nuggets.
5. What's the best time to visit Paris with kids?
The best time to visit Paris with kids is during the spring and early summer when the weather is pleasant, and outdoor activities are in full swing.
Get your Notion Travel Planner Template!
Embark on your next adventure with the Wanderlust Planner – Notion Travel Planner Template – Notion Travel Planner Template for 2023 (chasingwhereabouts.com), the ultimate Notion Travel Planner Template. Organize your wanderlust-fueled dreams and turn them into unforgettable journeys. Whether you're a seasoned globetrotter or a newbie explorer, this template has you covered.