Are you visiting Paris? Wondering what Top Food to try in Paris? Then, don't forget to try these top dishes in Paris. Mostly, people like exploring the city by exploring its attractions. While others are really fond of trying different cuisines which the city has to offer.
Paris, the city of love and romance, is not only a cultural hub but also a paradise for food enthusiasts. From the delightful aroma of freshly baked croissants to the rich flavours of Coq au Vin, Paris offers a gastronomic experience like no other.
In this post, we are going to treat the foodie side of the travel. Undoubtedly, if you are in Paris then you got to try all the food which this beautiful city has to offer.
In the first place, my aim is to connect with the local culture and cuisine which usually involves visits to the market, food tours, and secret restaurants.
Therefore, on our recent foodie trip to Paris, We hit the streets in Paris in search of the top food that must be tried.
If this is the first time you are visiting Paris, Then I am sure you would like to read the Top Places to Visit in Paris, If you are looking for a Romantic thing to do in Paris, Then we got you covered.

If you are planning to buy the Paris Pass then we have shared the review of Paris Pass to help you decide whether to buy or not.
Crepes
Without a doubt, you are going to find Crepes practically everywhere in Paris. For example, the bulk of creperies are located in Play near Mont Mar 3 or Saint Miguel. This is one important French cuisine which you can not miss in Paris.
L' Éclair de Genie
L' Éclair de Genie a shop assumed by pastry chef Christophe Adam dedicated to his obsession with eclairs L' Éclair de Genie where he showcases his collections of éclairs L' Éclair de Genie also offers a selection of chocolate bonbons chocolate bars sweet spreads and more.

Hence, this is one perfect dish to try and I am sure you will fall in love with the french bakery. Additionally, you can buy some frozen eclair, you just have to keep it on room temperature for 60 minutes and then tasty eclair is ready to eat.
Baguettes
This long loaf of bread has been made for centuries in France, yet it is said that the word itself has only been used since 1920. It's still going strong 100 years later, and we saw lots of locals piling a warm loaf into their neighbourhood boulangerie.
Are you wondering where you should try Baguettes?
Luckily, this is a city that loves awards. Specifically, each year there is the Best Baguette in Paris contest, and the list of the top 10 baguettes becomes a culinary pilgrimage route for foodies throughout the city.
My favourite? We went for the Boulangerie Julien in the Saint-Honoré neighbourhood.
Looking forward to reading more about Baguettes then read here.
Macaroons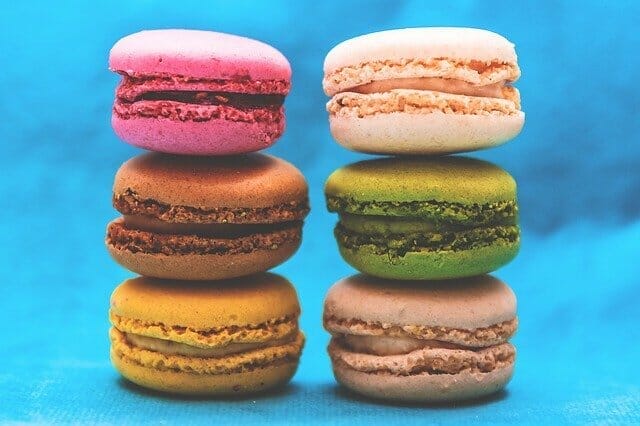 Paris is a bread and pastry lover's dream come true. I've never been the biggest fan of macarons since most of those I've tried were underwhelming. But when in Paris… there's a lot of speciality macaroon shops around Paris, one more cute and colourful than the other! The flavours on offer are incredible–from classics such as salted caramel to modern combinations such as rosewater and raspberry.
I realized that the macaron's appeal is its perfection — these tiny bites are beautiful when done well, and pack a serious punch of flavour. They are a little luxurious bite and perfectly representative of Paris.
Feel free to take the Pastry Tour in Paris to try the best Macaroons and other kinds of Pastries Paris has to offer.
Laduree A French Luxury bakery and sweets maker house created in 1862. It is one of the world's best-known premier sellers of the double-decker macaron. As per records, bakeries in Paris sell around 15,000 every day. The most famous one is on Champ Elysees Avenue.
French Cheese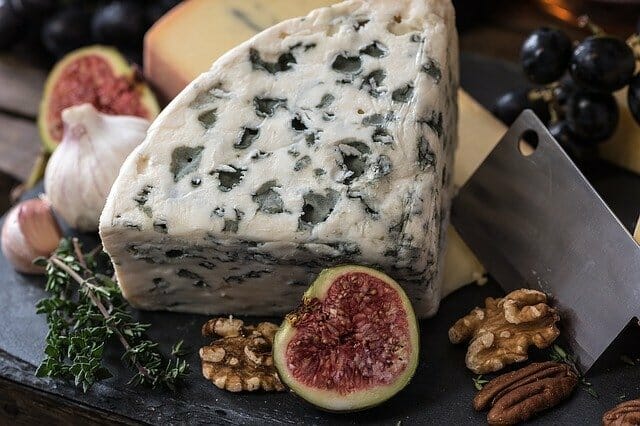 The best part about eating Parisian cheese is how it is CHEAP! Some cheese is at least half the cost you'll pay in the US, so eat it up! How to pass up a big slab of delicious brie at € 2?
Taking a food tour is a perfect way to try several different types of cheeses as well as learn about cheese making and which cheeses are the finest.
Cheese is also one of the best cheap eats in Paris. I am always bewildered at how cheap Parisian cheese is!
Steak fries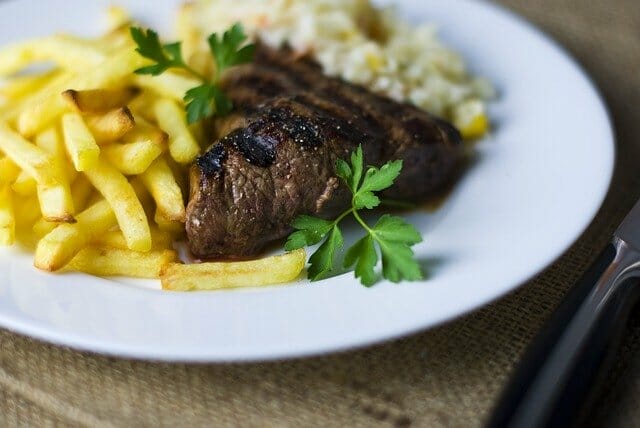 This is a French classic and most people are surprised to find that french fries really ARE French! This was the most shocking French food fact when I first came to Paris. Stop into any bistro for this hearty meal after a long day of walking around Paris!
Chocolates
Well, you can miss chocolates if you are in Paris. Paris is also famous for chocolate shops. Many of which reminded me of a luxury shoe store rather than a mecca food. But that is all right– because the chocolates they sell are not your average indulgence.
Well, what is better than going on a chocolate tasting tour of Paris or maybe learn about a thing or two about the Chocolate Museum in Paris.
Don't skip the duck
I wanted to taste a nice duck confit for something different (something I'd never try making at home and can't find easily at Madrid's restaurants). This classic French dish is made by salting the duck (covering it in the refrigerator with salt and herbs for a few days) and then cooking it slowly in its own fat until it becomes incredibly tender. The aromatic result is then often jarred to last a couple of months.
Sadly, it's not all that easy to find a decent duck confit in Paris, despite the hard work involved in its planning.
Croissants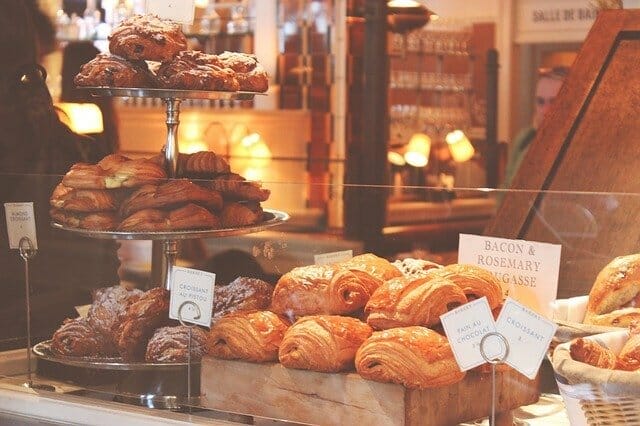 Croissants, in Paris, taste best. I don't know if it's French butter or just the extra French love they put in the sigh-worthy layers, but it's better!
Eat for the full Parisian experience, at least one day. Most "breakfasts" in Paris are to consist of a croissant and coffee. Good luck to find pancakes and eggs in Paris, or a more hearty breakfast!
Salted butter caramels
Discover these tender salted butter caramels made according to artisanal know-how in Brittany and using high-quality ingredients: churn butter from Maison Bordier, fine salt from Brittany marshes.
These tender bites of caramels are real treasure treats to offer or to share.
Conclusion : Food to Try in Paris
Parisian cuisine is a journey of flavours, a delightful dance on your taste buds that leaves a lasting impression. From the humble escargots to the elegant macarons, each dish is a testament to the rich culinary heritage of Paris.
So the next time you find yourself in the City of Lights, don't miss the opportunity to embark on your own gustatory adventure. Explore the charming streets, discover hidden culinary gems, and savor the iconic dishes that make Paris a gastronomic paradise unlike any other. Bon appétit!
Save these pin for later
---
Recommendation List from us for the Food Tours in Paris
Get your Notion Travel Planner Template!
Embark on your next adventure with the Wanderlust Planner – Notion Travel Planner Template – Notion Travel Planner Template for 2023 (chasingwhereabouts.com), the ultimate Notion Travel Planner Template. Organize your wanderlust-fueled dreams and turn them into unforgettable journeys. Whether you're a seasoned globetrotter or a newbie explorer, this template has you covered.