Are you planning a visit to Malaga and want to capture amazing photographs? Or maybe you're looking for the perfect picture for your next Instagram post. Either way, you have come to the right place! We are going to cover 15 best Instagram Spots in Malaga Spain which would come in handy for your next trip.
Malaga is an incredible destination with its wild beaches, vibrant cities, stunning architecture and delicious food. It's no surprise that so many people are drawn to this part of Andalusia. Whether it's the beautiful scenery or historical attractions, there's something for everyone in Malaga.
The city of Malaga is situated in southern Spain, along the Mediterranean Sea. The city enjoys warm weather for most of the year – making it an ideal spot for outdoor exploration, photography and sunbathing! Instagrammers love taking pictures of Malaga's vibrant sceneries due to its diverse culture, stunning architecture and fascinating traditions.
If you are looking for the perfect spot for your next Instagram post then look no further! We have put together a list of amazing Instagram spots throughout this fascinating city that will make all of your followers go 'wow'. Here are 15 incredible places in Malaga that are sure to please your friends and followers alike.
1. Gibralfaro Castle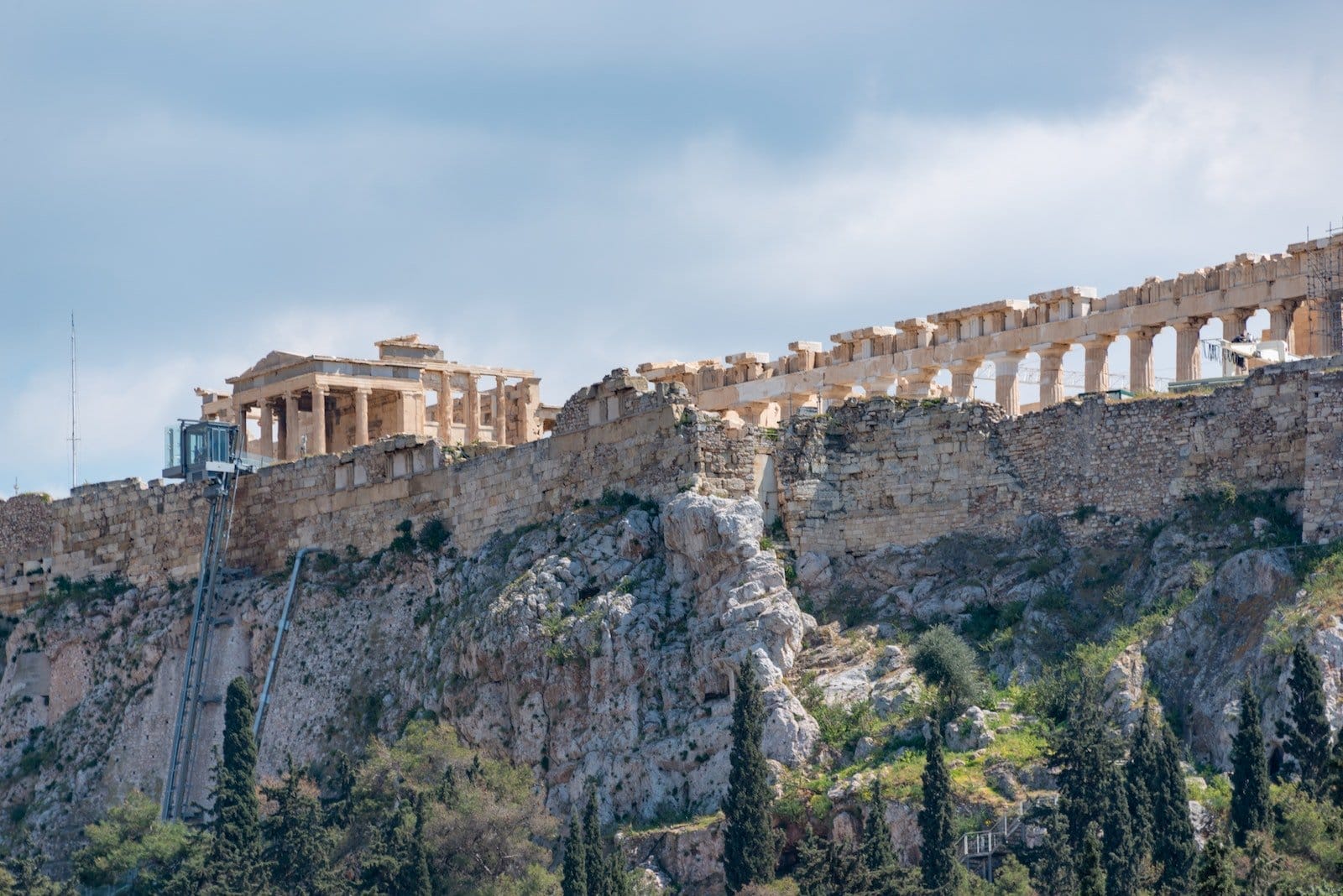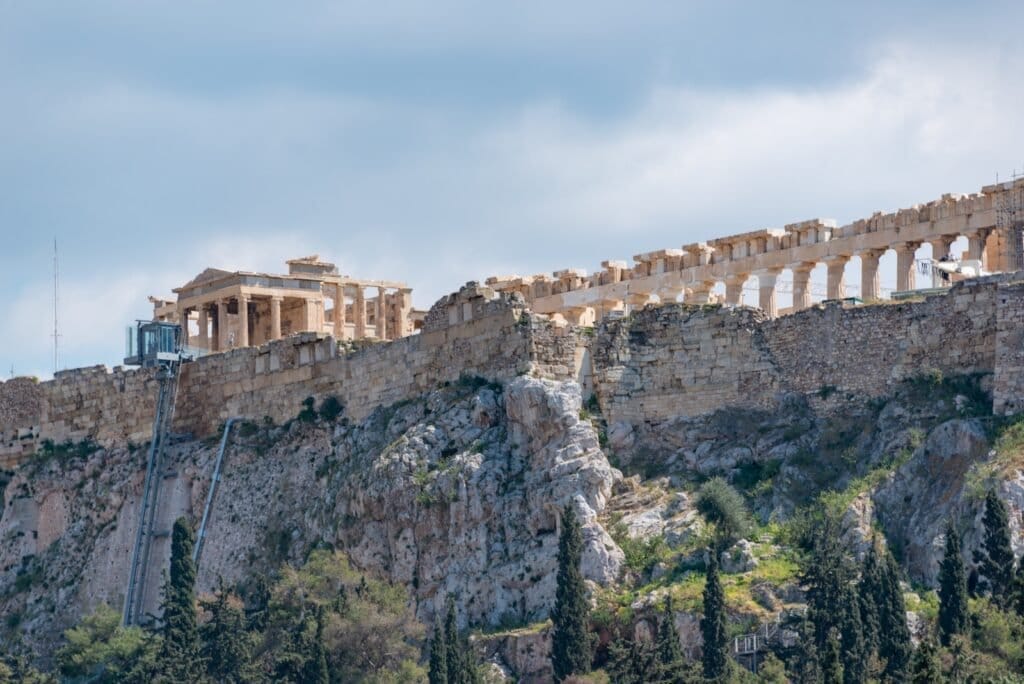 The Gibralfaro Castle is one of the most amazing Instagram spots in Malaga. Located on top of a mountain overlooking the province, this castle was built by Yusuf I in the mid 1300s to increase Malaga's defense. The architecture of the castle is breathtaking and provides an incredible backdrop for any photo.
From the top of the castle, visitors can take in the stunning views of the city and its surrounding mountainside.
2. The Atarazanas Market
This marketplace is located in an old shipyard and contains fresh foods and unique dishes to satisfy any taste.
You could spend the whole day finding items for Instagram food photos. Ensure you get a shot in front of the gorgeous entryway made from historic stones.
3. Roman Theatre
At the bottom of the historic Alcazaba fortress lies a theater practically untouched from the third century. Archeologists uncovered the impressive stone structure in 1951.
Capture this unique and elegant structure and share it on Instagram for others to admire.
4. Birthplace of Picasso
Visiting Picasso's birthplace is practically required for art lovers visiting Malaga. It was built in 1861 and is where Picasso spent his early days. It is located in the Plaza de Merced, and the Spanish royal family reopened it as a historical site in 1998.
You can see artifacts from the family and learn about the artist's life, allowing you to take your followers on a walk through art history.
5. Thyssen Museum
The Thyssen Museum is branded as an art museum for everyone and has a vast collection of artwork to perfectly complement any Instagram photo.
The expansive gallery offers the opportunity to get lost in the talent of old and new artists, and regularly features fresh exhibits and experiences. It also lets you educate your followers about the artists who put their heart and soul into these gorgeous masterpieces.
6. Bodega El Pimpi
El Pimpi is different from your ordinary bodega. It's one of the most unique dining experiences in the province.
Enjoy fresh dishes made with gourmet ingredients and a collection of wines from various local establishments. It's wise to make a reservation. Visiting allows you to enjoy an excellent meal and show your followers all the great food Malaga offers.
7. El Caminito del Rey
If you're not afraid of heights, you must get pictures along el Caminito del Rey. Once a dangerous path, the cliffside walkway is now restored as a safe and beautiful way to take in the Malaga views.
One of the best photo opportunities is on the bridge connecting two paths along the Caminito. If you're traveling with someone, ask if they'll hang back to take your picture standing in the center of the bridge with the expansive canyon and river behind you.
8. Plaza de la Constitution
This plaza is famous for being the center of many enjoyable businesses and entertainment opportunities. It features ornate architecture, making an excellent backdrop for your Instagram photos.
The plaza has towering palm trees to take your breath away. Highlight their majesty while creating a dynamic shot featuring all the elements.
9. Playa de la Malagueta
Everyone loves a city or beach shot, but you don't have to compromise at Malagueta. Its beach has smooth sand, vibrant palm trees and turquoise waters where you can relax and take the perfect sunset photos.
If you're looking for more excitement, just turn around and head up the shoreline for fresh seafood, Mediterranean cuisine, bars and entertainment features. You'll also find plenty of shopping opportunities and museums.
10. Ronda
This small town is gorgeous and ideal for photographs. The historic architecture is nearly as ornate now as it was centuries ago.
You will also find incredible views. Rhonda is located on a dramatic cliffside, creating a stunning aesthetic for any influencer to capture.
11. Museo Automovilístico y de la Moda
Every car or fashion lover in Malaga should visit the Museo Automovilístico y de la Moda. It features more than 90 classic vehicles and various fashion displays.
Partner with a mannequin for a haute couture-inspired image, or embrace your automobile enthusiasm by posing near imaginative, retro and historic cars. However, you don't have to compromise. The museum lays out the displays with cars and fashion working together to create one-of-a-kind art exhibits you can use in the background of your new favorite Instagram photo.
12. Catedral de la Encarnación
The Catedral de la Encarnación is a large Roman Catholic church in the province. It features gorgeous Renaissance-era architecture, providing an excellent backdrop for any Instagram image or story.
It's worth going inside to check out the incredible paintings of Catholic saints.
13. El Torcal de Antequera
This spot, located in the Sierra del Torcal mountain range, is not your average nature reserve. El Torcal de Antequera is a unique landscape with stone features perfect for your Malaga photo opportunity.
Capture the majesty of the Jurassic-era limestone and remind your followers how wondrous nature can be.
14. Sea Life Benalmádena
Sea Life, located down the coast in Benalmádena, offers the opportunity for many gorgeous shots and is vital for any influencer. You can experience eight aquarium zones and make virtual mementos with rays, sharks and otters.
The large tanks and clear waters let you unleash your inner sea goddess for some amazing photos.
15. Museo Aeronautico de Malaga
This free museum along Avenida García Morato is a tribute to the aeronautics industry, featuring historic and restored aircraft. Visit when the stars are out for a majestic, out-of-this-world shot.
You can create a gallery of images, including the different aircraft throughout the museum, all while learning about the history of these impressive machines.
Tips for taking a great photo
Vacation can get stressful, but there are ways to ensure you make wonderful memories for you and your followers to admire.
Bring a nice camera: You can get excellent images with modern smartphones, but it's worth bringing an actual camera to Malaga. You can adjust the exposure and aperture, taking beautiful and unique photos throughout your journey.
Stay sober: You need to focus on the images you want to take, so indulging in alcohol is a disadvantage to great shots. Just being at unusual places can keep your mind off drinking throughout your vacation.
Follow the rule of thirds: This rule involves dividing your frame into thirds, both vertically and horizontally. Then, ensure the subject is off-center to avoid a boring shot.
Take lots of photos: It's a good idea to take several pictures at the same place so you have options. You never know what might happen to make one image stand out from the rest.
Getting the best Instagram photos in Malaga
Malaga is one of the best Spanish locations for Instagram photos. Visit these beautiful sites and preserve memories for years to come.
Get your Notion Travel Planner Template!
Embark on your next adventure with the Wanderlust Planner – Notion Travel Planner Template – Notion Travel Planner Template for 2023 (chasingwhereabouts.com), the ultimate Notion Travel Planner Template. Organize your wanderlust-fueled dreams and turn them into unforgettable journeys. Whether you're a seasoned globetrotter or a newbie explorer, this template has you covered.