Imagine roaming the picturesque streets of Europe, taking in the breathtaking architecture, indulging in delicious cuisine, and immersing yourself in the rich cultural tapestry. Your heart fills with excitement, but then you remember—you have heavy suitcases in tow.
Many times it becomes a pain when you have checked out of your hotel and then your return flight is somewhere in the evening and you have a full day to explore however you the luggage to carry along with you.
Carrying cumbersome luggage can quickly turn your dream vacation into a tiresome ordeal. That's where we come in! We have curated the ultimate guide to hassle-free luggage storage in Europe, ensuring that you can explore Europe hands-free and fully enjoy your travel experience.
Understanding the Need for Luggage Storage in Europe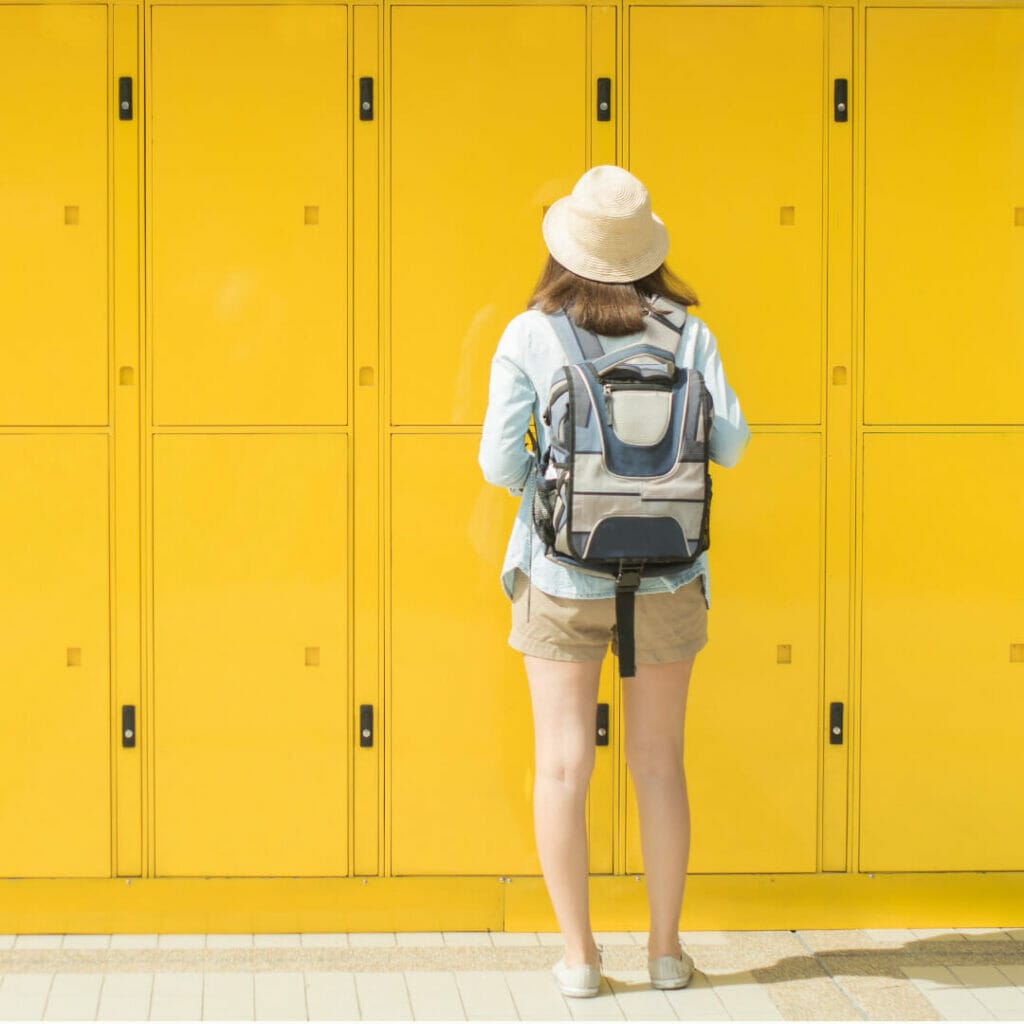 Exploring Europe is an adventure in itself, but the challenges of bulky luggage can dim the excitement. The crowded cobblestone streets and narrow alleyways of European cities aren't the most ideal terrain for rolling bags.
Additionally, the safety concerns in bustling tourist destinations make it crucial to find secure storage solutions for your belongings. By understanding the importance of convenient luggage storage options, you can make your European journey lighter and smoother.
Discover Convenient Storage Solutions for Hassle-Free Exploration!
Subscribe to our newsletter for exclusive tips on storing luggage while exploring Europe.
Traditional Luggage Storage Solutions
When it comes to traditional storage options, hotels often come to mind. While most hotels provide luggage storage facilities, it's essential to consider their pros and cons. Some hotels charge extra fees or limit the storage duration.
Train stations also offer lockers for luggage storage; however, availability can be scarce during peak travel seasons, and there are size limitations to consider. Additionally, certain walking tours and attraction-specific storage options might be available for a temporary storage solution.
Modern Alternatives: Embracing the Sharing Economy
The rise of the sharing economy has revolutionized travel experiences, and luggage storage is no exception. Various networks and platforms have emerged, specializing in secure luggage storage services across Europe.
These services provide a convenient alternative to traditional options. By utilizing these modern alternatives, you can enjoy the benefits of easy booking, flexible storage durations, and often more affordable prices, all while ensuring your luggage's security.
1. LuggageHero:
These guys have got your back with secure storage locations all over the city. You can book online in advance without any hassle, and they have convenient pickup and drop-off spots.
2. Stasher:
No matter where you're going, Stasher's got your covered. They have a fantastic network of trusted local businesses that can take care of your luggage. Booking online is super easy, and they even offer 24/7 customer support.
3. BagBnb:
Look no further than BagBnb for luggage storage options worldwide. They team up with local businesses to provide safe and secure solutions for your stuff. Booking a storage spot is a breeze on their user-friendly website!
4. Vertoe:
If you want to explore without lugging around your heavy bags, Vertoe is the way to go. They offer their services in cities all around the world. Say goodbye to the weight and enjoy your adventures!
If you're in Europe, Nannybag is a popular choice for luggage storage. They partner up with local shops and hotels, offering you affordable and secure options. Plus, navigating their website is a breeze.
6. Bounce:
Oh, how could I forget? Bounce is another fantastic option for luggage storage. They have convenient locations all over the place, making it easy for you to drop off your bags and enjoy your day. Their website is super user-friendly too!
Tips and Tricks for Finding the Best Luggage Storage
1. Location, location, location: When choosing a luggage storage service, consider where you'll be and how convenient the pickup and drop-off spots are. Look for options that have multiple locations throughout the city or even worldwide, so you can find one that suits your needs.
2. Online booking: Booking your storage spot in advance can save you a lot of time and hassle. Make sure to choose a service that offers easy online booking, so you can secure your spot without any stress.
3. Safety first: Your belongings are important, so opt for services that prioritize security. Look for options that offer secure storage locations and have partnerships with trusted local businesses. This way, you can have peace of mind knowing that your belongings are in good hands.
4. Customer support: Sometimes, unexpected situations arise. That's why it's essential to choose a service that provides reliable customer support. Look for options that offer 24/7 assistance, so you can reach out if you have any questions or need assistance during your travels.
5. User-friendly websites: Navigating websites shouldn't be a hassle. Choose services that have user-friendly websites, making it easy for you to book your storage spot quickly and efficiently.
Luggage Storage Etiquettes and Safety Measures
To minimize storage hassles, avoid overpacking and travel light whenever possible. This not only makes it easier to store your luggage but also allows you to manoeuvre through bustling European streets with ease.
Keep valuable belongings secure by using locks or taking advantage of additional security features offered by some storage services. Additionally, ensure your personal safety by entrusting your luggage only to reputable storage providers.
Exploring Luggage Storage in Major European Cities
Europe's major cities offer a wide range of luggage storage options to cater to the needs of travellers. In London, United Kingdom, you can find a variety of storage facilities with different pricing options.
Paris, France, likewise provides numerous reliable options to store your luggage while exploring its enchanting streets. Rome, Italy, offers storage near popular landmarks, allowing you to fully immerse yourself in the city's ancient wonders.
Berlin, Germany, stands out for its affordability and convenience, providing budget-friendly storage solutions. Finally, Barcelona, Spain, ensures your luggage is safe as you traverse its vibrant streets and delight in the works of Gaudi.
Curated Recommendations: Hidden Gems for Luggage Storage
Looking beyond the typical choices, you might discover unique storage options in Europe's lesser-known corners. Locally owned businesses often champion luggage storage services, providing a more personalized experience and supporting the local economy.
Tap into the knowledge of experienced travellers who have stumbled upon hidden gems in the world of luggage storage. They can offer insider tips and recommendations that may lead you to the most convenient and secure storage solutions.
Conclusion:
With our curated guide to luggage storage in Europe, you can bid farewell to the burdensome weight of your suitcases and embrace the freedom of exploring hands-free. By understanding the need for hassle-free luggage storage, exploring traditional and modern alternatives, and following essential tips and tricks, you can ensure a smoother travel experience.
Whether you choose to store your luggage in major European cities or venture off the beaten path for hidden storage gems, your European adventure awaits. So pack light, store smart, and embark on your journey to create incredible memories across the awe-inspiring continent of Europe!