Traveling is a great way to relax, enjoy new places and bond with your travelmates. The larger the group, the more you need to consider during planning. Here are seven tips for planning a group trip to Europe.
Planning a group trip to Europe like a pro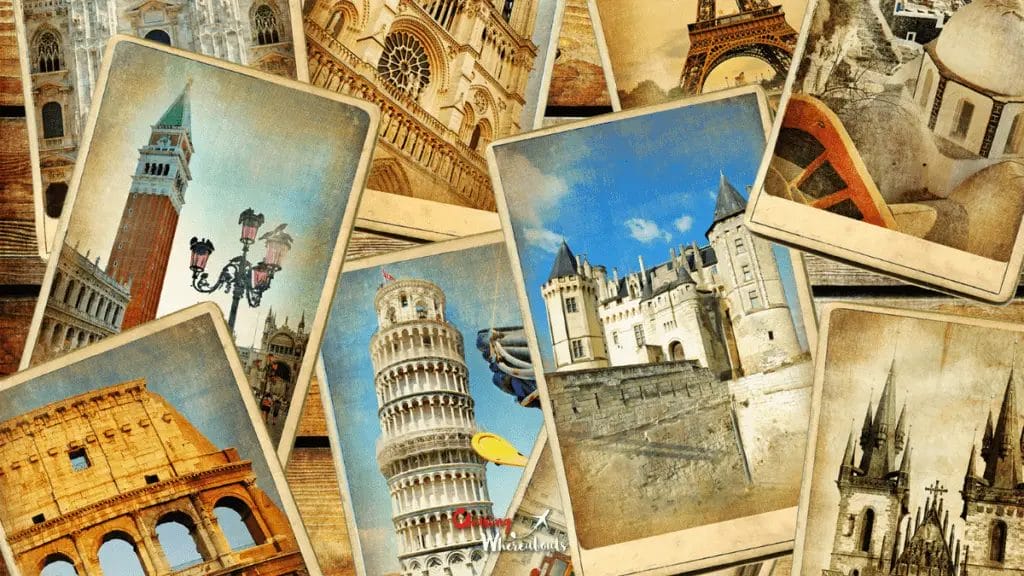 Talk About It Early
A trip to Europe from the United States requires much planning, and the more people coming, the more planning you'll need. To guarantee a smooth trip, it's necessary to start planning as soon as possible.
Plan to narrow down the details and secure your desired reservations at least six months before departure.
If possible, host an in-person group meeting where at least one person from each household takes notes regarding everyone's thoughts and desires. Discuss the dates you plan to travel and the event priorities around the continent. You might be surprised at the ideas in a group discussion.
Priotritize everyone's desires, so you know what activities you can cut if necessary. Once you know your dates, countries and top to-dos, you can plan an itinerary.
Plan Your Countries
One of the best parts of visiting Europe is visiting several countries in one trip. The European Union makes it incredibly easy to travel between participating countries as if you were just crossing state lines. For example, you can seamlessly travel between Spain, France and Italy for a few days.
Some countries are larger than others and there are many sights to see. Unless you're planning on being there for several weeks, it's unlikely you'll be able to stop in each country. If multiple European trips are possible in the future, you might just stick to one or two so you can cover everything there.
Pull up a map and discuss where party members want to visit. Then, look up train schedules and flights to determine a feasible schedule to visit as many destinations as possible.
If you know you can't visit every desired location, you can hold a vote or draw debated countries at random.
Know Your Group
You get to know people well when traveling long distances with them, but knowing some facts beforehand is a good idea. Whether you're traveling with new friends or someone is bringing their friends or family members, different people have different needs.
If kids, older adults or anyone with health needs might require longer rest times throughout the trip. What about splitting up? If the group divides, you must know who will stick together throughout your European visit. Your group shouldn't leave anyone alone when visiting an unfamiliar country.
The trip-planning process is an excellent time for group members to reveal fun facts about themselves. Does someone know a foreign language used in a country you're visiting? Is anyone familiar with the continent's geography, or has anyone been there before? Does anyone have a friend or family member who went to Europe and can provide advice?
It's also vital to discuss anyone's physical or dietary needs. If someone has a food allergy or preference, you should book meal locations with those things in mind.
Research Transportation Methods
Traveling through European countries differs from traveling between US states.
A popular option is to ride the Eurail, a train which offers passengers a pass to let you travel between 33 different European countries. There is also an expansive bus system which lets you go between nations. You can also take a budget airline .
Busabout is a tour bus company providing trips across the continent, removing some of the hassle of finding things on your own.
You could rent a couple of cars if you want to travel independently. Most European countries drive on the right-hand side, making it a relatively quick adjustment.
Get Travel Insurance
You must get travel insurance whenever you take a trip overseas or with a large group of people. Even if you don't think you'll need it, accidents happen.
Slipping and falling is the top travel injury, which can happen to anyone and needs proper treatment before you fly home. You should also account for potential illness or hospitalization, which coulld shake up your schedule and cause you to lose the money you spend on travel and excursions. The travel insurance can recoup those costs.
Everyone in your group needs this insurance as it won't cover someone whose name isn't on the policy. Do your research. Some insurers provide group policies to cover ten or more people.
Update Your Passports
You'll need an updated passport if traveling to another country or continent. If you don't have a passport or it's out of date, you'll need to take a new photo to order a new one.
Photo options are available at many drug stores, or you can take them at home. Remember you must be against a plain background, have a clear view or your face with minimal makeup and have a neutral expression.
If you have a photographer take the photo, they can submit it for a new passport. If you take it, you can upload it at travel.gov.
Keep Calm
Travel can get stressful with just a view people, let alone a large group. Excess stress can lead to difficulty concentrating, which isn't good when you must focus on the fine details.
A key way to keep calm in stressful situations is to stay mindful. Once plans are in place, focus on each moment individually instead of anticipating future events. Deep breathing and meditation are good strategies to help with this.
It's also a good idea to divide your group into smaller groups to make your party more manageable. You might get overwhelmed if you're stressed about everyone making it to everything on time. You might feel better about everything if you choose a leader for each family or a smaller friend group to contact throughout the trip.
The designated person is responsible for ensuring everything goes smoothly for their portion of the group, freeing you to worry about less people and enjoy your trip more.
Conclusion
Traveling with a large family and friends can be fun. You might even be in charge of a team-building trip at your workplace. Whatever the group, there is a lot to consider when planning your adventure.
You can secure an amazing trip for the entire group using these seven tips. 
Get your Notion Travel Planner Template!
Embark on your next adventure with the Wanderlust Planner – Notion Travel Planner Template – Notion Travel Planner Template for 2023 (chasingwhereabouts.com), the ultimate Notion Travel Planner Template. Organize your wanderlust-fueled dreams and turn them into unforgettable journeys. Whether you're a seasoned globetrotter or a newbie explorer, this template has you covered.