If you are looking for your trip to Copenhagen Denmark then in this post we are going to tell eveything about the city, top things to do in Copenhagen Denmark, Where to Stay in Copenhagen and all the tips and tricks to include in your Itinerary.
If you are still in the process of planning your Scandinavia Trip then you might wanna check our post Une semaine en Scandinavie et en Baltique - Itinéraire européen ultime pour les croiseurs
Copenhagen is the capital and largest city of Denmark. The city also serves as the cultural, economic, and governmental center of Denmark. The city has a population of 1.28 million people.
The name "Copenhagen" derives from the word "København" which means "merchants' harbor." Copenhagen is one of Europe's oldest cities with centuries-old buildings and homes that line narrow, winding streets in the old town center.
This free-spirited city offers an array of culinary experiences for travelers to enjoy; foodies can find world-class restaurants with Michelin stars in Copenhagen's most well known districts like Frederiksberg or Christianshavn.
History of Copenhagen Denmark – A City with So Much More Than Just its History!
Copenhagen, Denmark is a beautiful city with a rich history. The city has been serving as a hub for trade and commerce for centuries. It was the capital of Danemark until 1864 and it continues to be the seat of Denmark's government.
In recent years, Copenhagen has been recognized as one of the world's most livable cities with its high quality of living standards, safety, and environment quality. It also ranks as one of the best places to visit in Europe!
Copenhagen's Climate
Copenhagen is a beautiful city that is known for its pristine streets and clean air. Copenhagen's climate is characterized by four distinct seasons, with a cold and snowy winter, a mild spring, a warm summer with plenty of sunshine, and a lovely autumn.
In the winter months from November to March, Copenhagen can get snowfall which can be up to 2 meters deep at times. In the beginning of April snow starts to melt and winter ends. In May temperatures are quite high with an average of about 18 degrees Celsius. The summer months from June to August have an average temperature of 22 degrees Celsius with cloudy skies for about 5 days per month on average. This means that Copenhageners experience very little rain during the summer months!
Where to Stay in Copenhagen?
Copenhagen is one of the most popular tourist destinations in Europe and as such, there are many hotels to choose from. But where should you stay?
There are many cultural attractions in Copenhagen. But if you want to experience the Danish culture, stay at a hotel that is situated near Nyhavn.
Book your Accomodation from Hébergement Ressources
Best Time of Year To Visit Copenhagen?
The cold Danish weather is not an issue for everyone. It doesn't matter if it's winter, spring, fall or summer. Copenhagen offers something to do all year long. Winter lovers can enjoy the many ice skating rinks and the sightseeing can be done by walking or cycling through snowy streets.
What is the best food to try in Copenhagen?
Copenhagen is best known for its wide variety of food, but there are some that are more famous than others. The most popular dish would have to be Frikadeller, which is a type of meatball that is served with red cabbage and brown sauce. Other favorite dishes include smørrebrød (open-faced sandwich), hakkebøf
How to get around in Copenhagen Denmark?
If you plan on visiting the beautiful city of Copenhagen Denmark, there are a few things to keep in mind. The first thing is that taxis are expensive and after a day or two of navigating the streets, you will find that public transportation will be your friend. The second thing you should do is download the "Copenhagen Card" app so you have all sorts of information about where to go and how much it costs.
Things You Need To Know Before Your Visit Copenhagen Denmark
Copenhagen is a beautiful city, but it is often overlooked by travelers. This article will give you some pointers on what to do before your visit Copenhagen Denmark so that you can have the most memorable trip.
1. Pack light
2. Prepare for rain
3. Pack an umbrella
4. Prepare for windy weather
---
Début des annonces
La publication continue
---
What To Do In Copnehagen Denmark When You First Arrive?
Copenhagen is a beautiful city with so much to see and do, so you might need some help figuring out what to do in Copengahen. Here are some tips on what to do in Copenhagan Denmark when you first arrive.
One of the most iconic tourist attractions in Copenhagen is the Little Mermaid statue, also known as Den Lille Havfrue. The statue is located by the water on a small island on Refshaleoen Island. People come from all over the world to take pictures with this beloved statue of Hans Christian Andersen's story.
The Ny Carlsberg Glyptothek Museum houses an impressive collection of early Renaissance art, including many works by Albrecht Dürer and Lucas Cranach the Elder, as well as sculptures.
Parlons de Copenhagen City Card –
If you are planning to visit Copenhagen for Week and you are wondering about covering the city in the best possible way then you have to think about buying the Copenhagen City Card because eventually it will cost you less.
Apart from free use of the public transport you also get entry to below places for free
Tivoli Gardens
Canal Tours (Grand Tour of Copenhagen)
Rosenborg Castle
Amalienborg
ARKEN Museum for Moderne Kunst
Dansk Arkitektur Center
Geologisk Museum (Statens Naturhistoriske Museum)
Museet for Samtidskunst
Roskilde Museum
Zoologisk Museum (Statens Naturhistoriske Museum)
The Round Tower
Christianborg – The Royal Reception Rooms
The National Museum
Kronborg Castle
Copenhagen Zoo
Obtenir le Copenhagen City Card on Discount from GetYourGuide.com
Obtenir le Copenhagen City Card from Viator
Top 10 Best Places to Visit in Copenhagen
keywords: copenhagen tourist attractions, top places to visit in copenhagen, best things to do in copenhagen
Copenhagen is a city of many tourist attractions, with an excellent layout for visitors. Here are the top 10 places to visit in Copenhagen!
1. The Round Tower, Copenhagen Denmark
The Round Tower is a bell tower and landmark in the Christianshavn neighbourhood of Copenhagen, Denmark. Its height is 85 metres with a viewing platform at 69 metres.
2. Christiansborg Palace, Copenhagen Denmark
Christiansborg Palace serves as the Danish Parliament. It was originally built in 1745, burned down in 1884, and rebuilt again in 1901.
Christiansborg Palace serves as the Danish Parliament. It was originally built in 1745, burned down in 1884, and rebuilt again in 1901. It is located on the eastern side of Christianshavn Canal which separates Christiansborg from Amalienborg Palace, home to the Royal Family of Denmark.
The palace is a yellow brick building with white details on its exterior design which is typical of royal buildings during the era when it was constructed.
3. The Church of Our Lady, Copenhagen Denmark
The church is known for its copper dome which is the tallest in Denmark.
Most of us would not know that this church in Copenhagen is famous for its enormous copper dome. The church in the capital of Denmark is the tallest in that country and has seen many different styles of architecture.
The Church of Our Lady was constructed from 1894-1902 and was designed by architects P.V. Jensen and August Fiedler after a design competition was held to get a new design for the area.
4. Tivoli Gardens, Copenhagen Denmark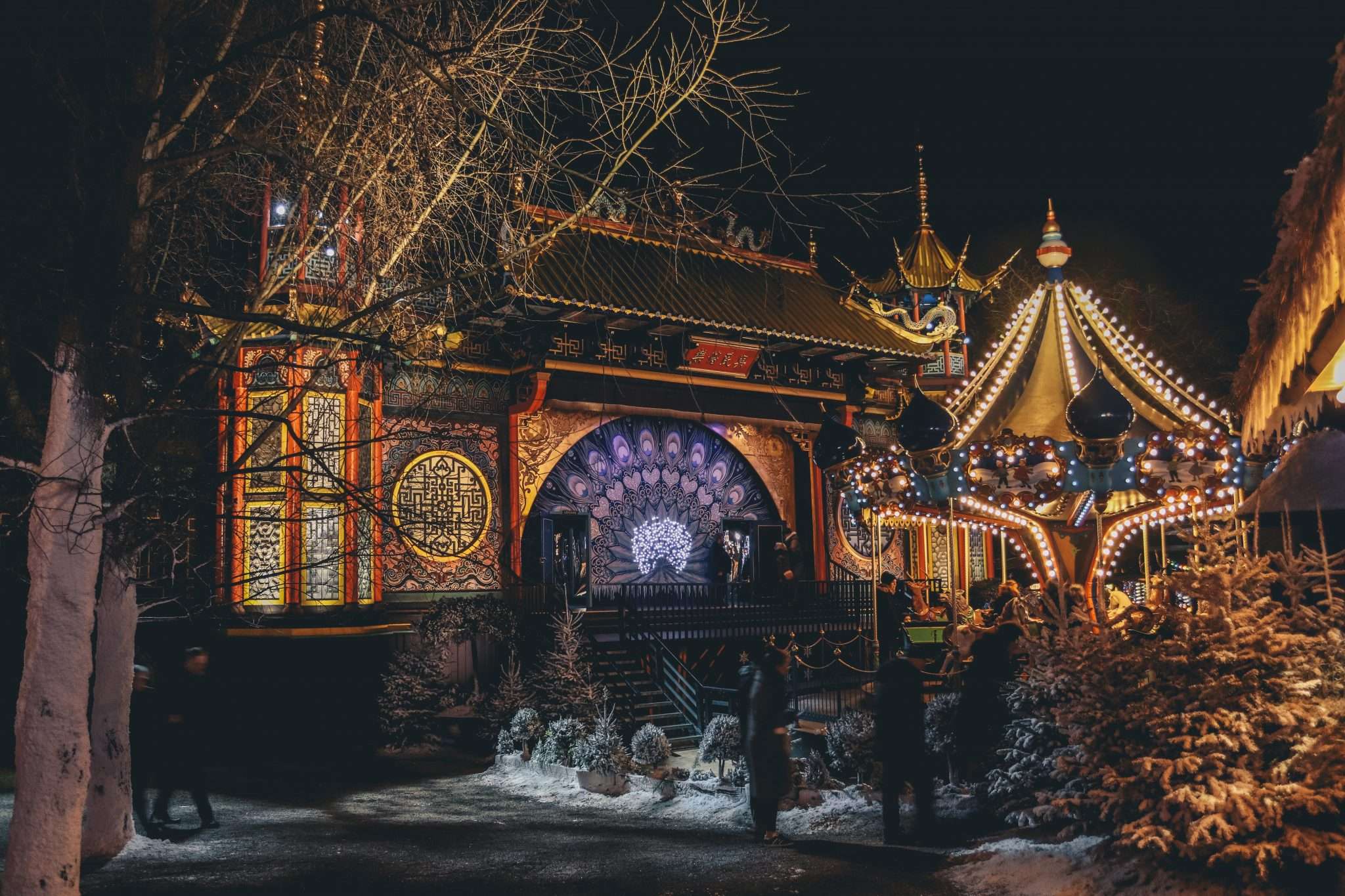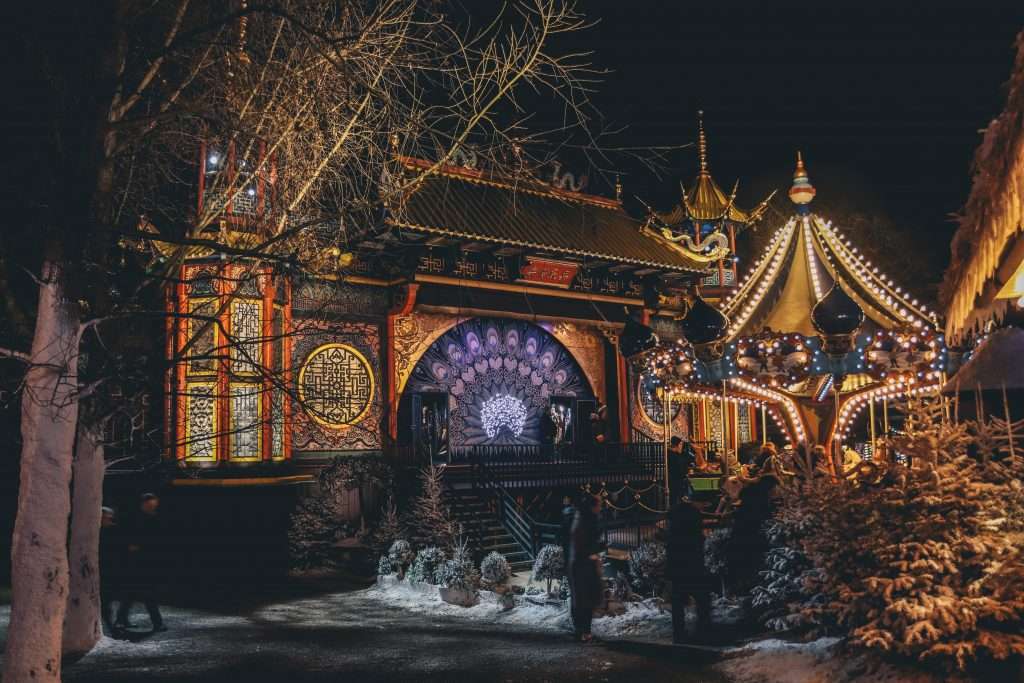 The Tivoli Gardens is a popular amusement park in Copenhagen, Denmark. It is a family-friendly attraction with a variety of attractions for all ages.
The Tivoli Gardens was designed by architect J. C. Jacobsen, who modeled his design on the world's fairs of Belgique and France for its six pavilions that show themes from around the world. It opened in 1843 to be the first garden of its kind in Denmark and it has been open ever since, making it one of Copenhagen's oldest recreational areas.
Get your ticket for Tivoli Gardens from our Partner Getyourguide.com
5. Nyhavn Canal , Copenhagen Denmark
Nyhavn Canal is a Copenhagen landmark, located in the heart of the city. The canal is lined with brightly coloured 17th and 18th century townhouses. The canal is one of the few places in Denmark where you can see both historic buildings and modern architecture at the same time. Alongside commercial buildings, there are several hotels including Scandic Nyhavn Hotel.
Book the ticket for the Grand Boat Tour here
6. Frederiksberg Palace, Copenhagen Denmark
Frederiksberg Palace is the first royal palace built outside Copenhagen.
The Frederiksberg Palace was built on the top of a hill near Copenhagen by Queen Sophie Amalie, who was the wife of King Frederick IV. The palace was designed by architect Nicolai Eigtved in 1730s, but it wasn't completed until 1742 under King Christian VI of Denmark.
The castle is 45 meters high and has around 30 rooms that are furnished with paintings, porcelain and silverware.
Book the day trip from Copenhagen to Frederiksberg Palace
7. Copenhagen Opera House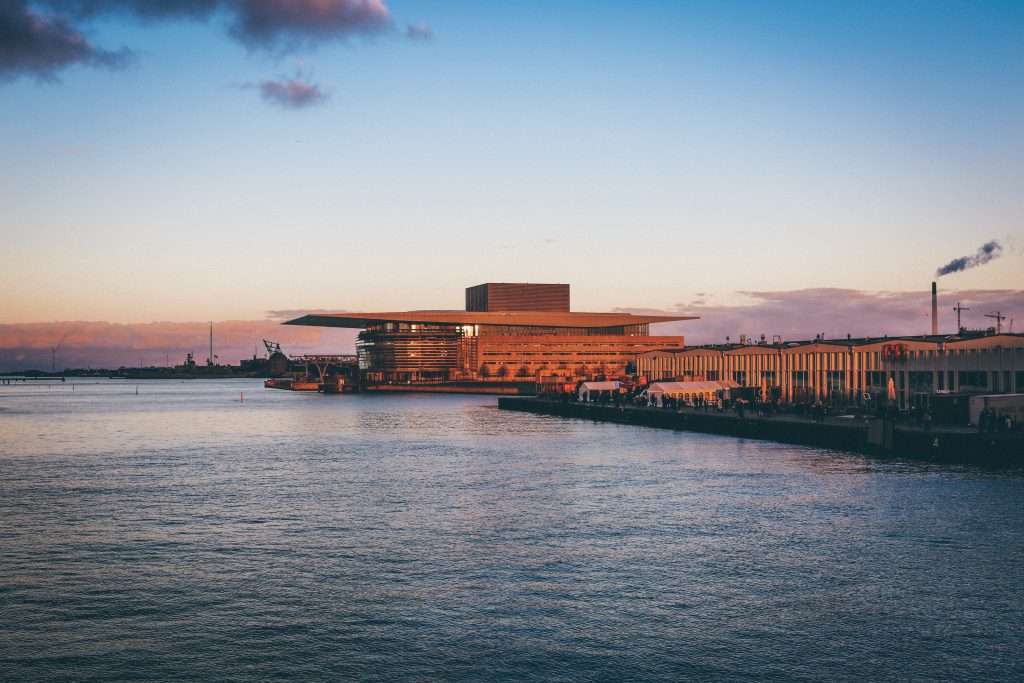 The new opera house of Copenhagen, Denmark is designed by Gottfried Böhm. The inspiration for the exterior was the wooden ships that used to dock at the harbor. It is meant to be a gesture towards Copenhagen's maritime history and heritage. The design of the building is very distinctive because of its irregular shape.
Gottfried Böhm had to take into account two things when designing this opera house- the water and the circulation. He wanted people to be able to access it from all directions without feeling like they are just walking on it. He also wanted them to feel like they are on a ship when they walk in, so he created spaces with more height than width which make it seem more intricate and give you a feeling of being in an open space while still enjoying some
8. The National Museum of Denmark , Copenhagen Denmark
The National Museum of Denmark is in Copenhagen, Denmark. The museum was established in 1859 to show the arts and crafts heritage of Denmark. It has a collection of over 250,000 items.
Feel Free to book the ticket for National Museum of Denmark
9 . Rosenborg Castle , Copenhagen Denmark
Rosenborg Castle is a castle located in Copenhagen Denmark. It is the most popular attraction in the country.
The Rosenborg Castle was built by King Christian IV in 1606 to serve as an extension of Copenhagen's old medieval castle. It was designed in the Dutch Renaissance style with inspiration from Italian renaissance models.
Rosenborg Castle hosts several museums including Danish Painting, Danish Architecture, and Applied Arts displaying collections of tapestries, furniture, silverware and porcelain. The castle also contains a royal chapel which is used for royal christenings, weddings, and funerals; including that of Queen Margrethe II who was married in this chapel on April 20th 1967 to Prince Henrik af Mercienbach-Holstein-Beck.
10. Amalienborg Palace, Copenhagen Denmark
Amalienborg palace is the home of the Royal Danish family.
The Amalienborg Palace in Copenhagen, Denmark is the home of the Royal Danish family. It hosts some offices of the King, Queen and Crown Prince. The palace is situated on six acres of land.
11. Botanical Garden, Copenhagen Denmark
Copenhagen Botanical Garden is a garden and arboretum in Copenhagen, Denmark. It was established in 1859 and is now a part of the University of Copenhagen's Natural History Museum.
The botanical garden has an area of 8,000 square metres and contains more than 20,000 different types of plants from all around the world. The garden includes a rock garden, rose gardens, rhododendron gardens and a large collection of peonies. It also features two lakes which are home to many species of waterfowl including swan geese, ducks and herons that can be viewed from the shore line promenade or from a small boat.
The staff at this botanical garden is passionate about their work and it clearly shows in their daily interaction with visitors who enjoy the
---
Début des annonces
La publication continue
---
12. Bakken Amusement Park, Copenhagen Denmark
Bakken Amusement Park is a popular tourist attraction in Copenhagen, Denmark.
Bakken is a Danish amusement park with a history that goes back to the late 1800s. This amusement park has various attractions like The Haunted House, The Tower, and The Flying Trunk. These are rides for both adults and children.
Children flock to this amusement park because of the family-friendly atmosphere that it provides them with. Bakken offers many different rides for all age groups including toddlers, teens, and seniors. Children will be able to enjoy themselves by playing at the playgrounds or riding their favorite rollercoaster while their parents enjoy themselves by watching them or taking pictures of them on their cameras or phones.
13. Little mermaid statue, Copenhagen Denmark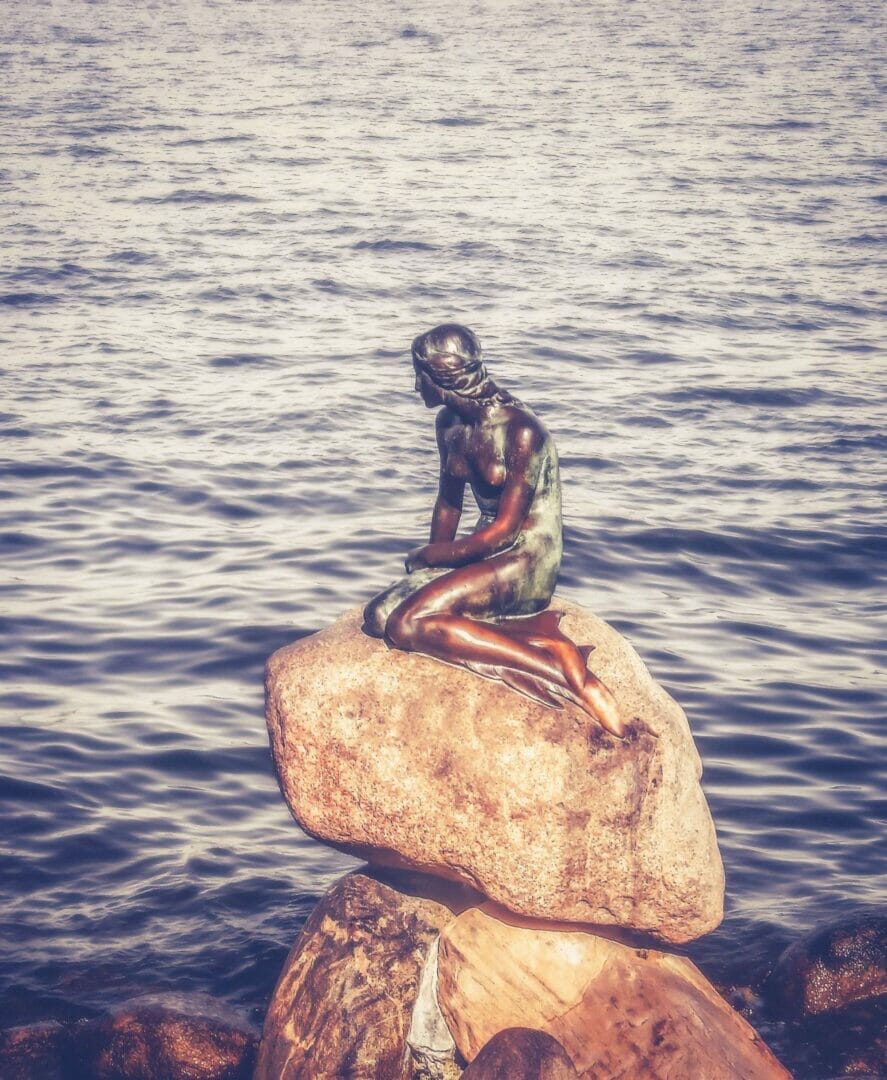 The Little Mermaid is a statue in Copenhagen, Denmark. It was sculpted by Edvard Eriksen and unveiled on August 22, 1913.
The Little Mermaid is one of the most iconic sculptures of the 20th century.
The inspiration for this statue came from Hans Christian Andersen's fairy tale "The Little Mermaid" written in 1837.
14. Copenhagen Noma, Copenhagen Denmark
Copenhagen is home to some of the best chefs in the world. Visit Noma, a cozy restaurant located in Copenhagen with delicious, seasonal dishes that are always changing.
Noma is one of the most famous restaurants in Copenhagen and they are known for their ever-changing menu. Noma does not have set menus for the day, but rather offers diners a constantly changing menu that showcases different ingredients or preparations, depending on what's available or seasonal at the time.
Noma also focuses on regional Danish products and products from nearby countries like Norway and Sweden. The kitchen staff has an intense focus on using their ingredients to make sure they are used to their best potential. However, because of this intense focus on product quality, Noma's prices are sky-high.
If you are planning for a dinner/lunch at Copenhagen Noma then don't forget to book a reservation for Copenhagen Noma prior to visiting there.
Nighlife in Copenhagen Denmark, Things to do?
After a long day of work, what better way to relax and de-stress than by going out and partying the night away. Copenhagen's nightlife is never ending and many tourists visit the city just for this reason alone.
The best place to start is at the famous Nyhavn. It's a typical street in Copenhagen with colorful buildings and boats, where you can have a drink.
Conclusion : Why You Need To Visit Copenhagen Soon
Copenhagen is the European capital of culture for 2019. To celebrate this, there are a lot of events and activities going on in the city from January to December. This makes it a perfect place to visit for those who want to explore European culture and history.
In conclusion, Copenhagen is a great city to visit if you want to experience European culture.
C'était tout à propos de Top Things to do in Copenhagen Denmark. If you think that tere is something missing in this list then drop a suggestion and we will included that in our post. It will help the fellow travellers for planning their trip to Denmark.
Planning your Scandinavia and Baltic Trip –
Besoin d'aide pour la réservation -
Prendre une assurance pour votre voyage est la plus haute importance, j'obtiens généralement mon assurance de Nomade du monde ou Ailes de sécurité vous voudrez peut-être les vérifier pour vos futurs voyages.