If you've not been sleeping under the rock, you've likely heard of Revolut and Revolut travel Card. In this post we are going to talk all about the Revolut Travel Card to understand if it is for you or not.
Revolut is an online bank that was first introduced in the year of the year 2015.
One of the primary reasons it has gained so much acclaim within a short period is that it includes everything you'd expect from an online banking platform in an elegant and modern application.
Before we dive into a full Revolut review and explain how travellers can use Revolut travel cards in foreign countries, Let's start with the fundamentals
Revolut Travel Card Basics
Revolut comes with three different card types and four plans that comprise Standard, Standard Plus, Premium Metal, and Standard Plus.
The Standard card is completely free and comes with a few primary advantages. However, the Premium and Metal cards offer several exciting options, particularly for frequent travellers.
Here's a brief breakdown of the significant benefits and prices of each card:

Standard Plan
Free
Revolut Juniour Standard Card Free
Revolut Gifting
ATM Withdrawl (200 EUR per month free)
Travel Savings and Protection
Interbank Exchange Rate (up to 1,000 EUR without hidden charges)
Plus Plan
2.99 EUR per month
Revolut Juniour Standard Card Free
Revolut Gifting
Free Card Delivery
Priority Support
ATM Withdrawl (200 EUR per month free)
Everyday Protection
Purchase Protection
Tickets Protection
Travel Savings and Protection
Interbank Exchange Rate (up to 1,000 EUR without hidden charges)
Premium Plan
7.99 EUR per month
Revolut Juniour Standard Card Free
Revolut Gifting
Free Card Delivery
Priority Support
ATM Withdrawl (400 EUR per month free)
Everyday Protection
Purchase Protection
Tickets Protection
Travel Savings and Protection
Discounted Device Insurance
Smart Delay
Ticket Cancellation
0.1 % Interest on Vault
Unlimited Foreign Exchange and ATM Withdrawl Boost
Metal Plan
13.99 EUR per month
Revolut Juniour Standard Card Free
Revolut Gifting
Free Card Delivery
Priority Support
ATM Withdrawl (800 EUR per month free)
Everyday Protection
Purchase Protection
Tickets Protection
Travel Savings and Protection
Discounted Device Insurance
Smart Delay – For you and upto 3 friends
Ticket Cancellation
0.1 % Interest on Vault
Oversies Medical Insurance
Winter Sports cover
Car-Hire Excess
Unlimited Foreign Exchange and ATM Withdrawl Boost
Revolut also offers Revolut Business for small and large businesses across the borders.
Another benefit of Revolut is that it only takes a few minutes to establish an account. All you require is a phone number that is working, and you'll be able to create an account and obtain an online card.
To obtain a physical card, you'll need to make an order, and it will take approximately 14 days for delivery. It is also necessary to prove your identity.
One of the drawbacks of Revolut is that currently, it's not accessible to all citizens of the world.
Only people living in the European Economic Area (EEA), Australia, Singapore, Switzerland, Japan, and the United States can download the online bank.
If you've got your card and identity verified, you're ready to enjoy the maximum advantage of your Revolut travel card. The fun begins.
If you're a committed traveller who enjoys organizing and budget-friendly travel, The Revolut travel card is the ideal option for you.
---
Ads Starting
Post Continues
---
Revolut Travel Card – Types of Account in Detail
Free Plan i.e. Standard Plan
There is not much to talk about the Standard Plan because it is quiet basic but yes if you want to send money home then you can enjoy the free transfer for 1000 EUR per month.
You can use your cards cross border in 150+ countries so you don't have to pay any fees when you use your card. You will be charged according to the current market exchange rate.
Plus Card Feature
You get a protection for 1000 EUR per year for the accidental damage and loss of the item which you bought which is kind of excellent stuff. It is not like liability Insurance of Germany if you are looking for that you have to check Lemonade.
Another interesting feature is the extension of the return window here
If for some reason you are not able to attend your event, then you get a reimbursement as well.
Fairly new, as per the current situation in Europe where banks are giving you negative interest, Revolut is going to bring some interest method on your vault. You will get around 0.01% interest if you save 33K EUR in vault for one year.
You can teach your kids the knowledge of banking with the junior account.
You can customize your card for free, normally in standard plan you have to pay around 5.99 EUR for this customization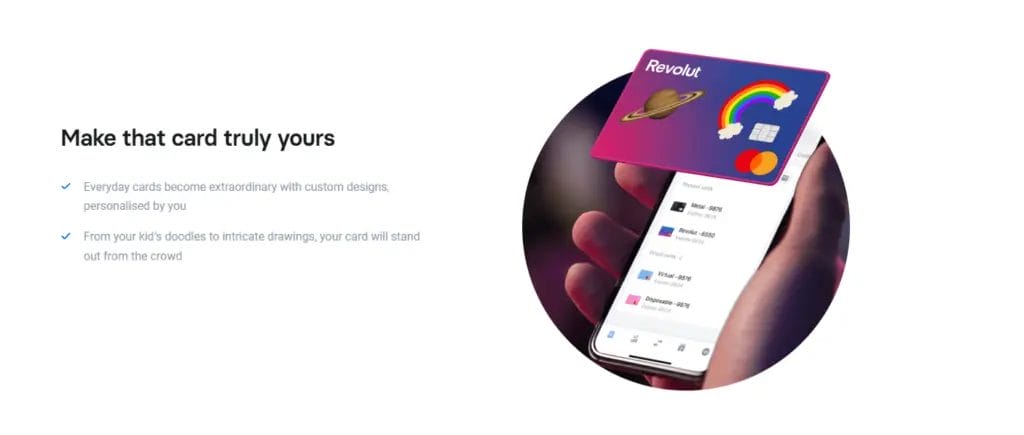 ---
Ads Starting
Post Continues
---
Premium Card
One thing to note is that all the feature of Plus card is going to stay in Premium Card so I will not be explaining the same here.
Starting from Premium Card you get a new feature of Smart Delay, In case your flight is delayed by more than 1 hr you get the free airport lauinge passes for you and your friend. If you are flight is late or cancelled then you have to know the rule about Europe and Flight delay compensation program which you can check out here.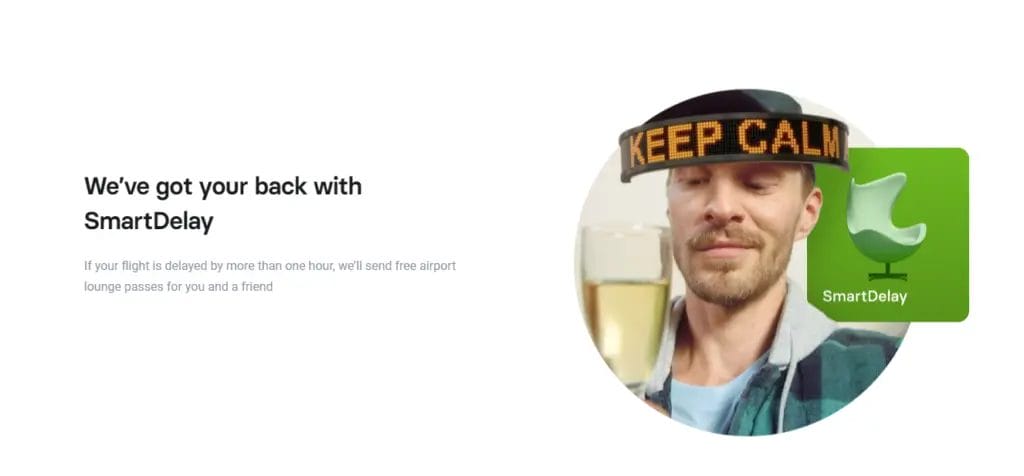 You can take out more money every month.
Your insurance of accidental and theft protection increases here to 2,500 EUR.
Metal Plan
You earn around 1% cashback for all the transaction which you going to make with the Metal Card.
Your Smart Delay Plan here is extended to up to 3 friends.
You can take out around 800 EUR per month here.
Your interest on vault is increased here
Your insurance for theft and stolen product is increased to whooping sum of 10,000 EUR
Revolut travel card: Paying and Budgeting, as well as Saving
The most significant benefit of the Revolut card is that the account section gives you the option to view all your transactions per day, week and even by month.
You can also categorize transactions into distinct categories. For instance, if you have budgeted 200 dollars for dining out at X location in June, you'll be able to track all the expenses through the application.
Additionally, you can download the statements as well as upload receipts. You can also note notes on every transaction to track your expenditure. Additionally, you can share the expense when you travel with someone else.
This app will allow users to open multiple accounts using various currencies if they're travelling internationally.
You could change your US dollar into euros and maintain two separate accounts with two currencies.
It also means that it is possible to pay with the local currency no matter if you're travelling between France and the US.
However, if you are paying for something in an alternative country, Revolut converts your account balance into native currency using the current exchange rate between banks.
This will help you not be paid a fee and receive the mediocre exchange rate determined by an ATM service provider or the merchant acquisition. And this is the best part of it, I was in Croatia last year and the exchange rate which I got by using the Revolut Travel Card was way better then going to actually exchange the currency for me.
Another excellent feature is the way the application will email you an email notification every time you pay using your card, and this happens even after the receipt is completed printing.
The app also offers vaults that allow you to save money on travel. It is possible to create multiple vaults, such as one for a "travel through Egypt" vault or one that is a "weekend spa break" vault.
You can also fund the vaults by making a one-time transfer, recurring transfer or anything else that can be referred to as spare change. Revolut Card refers to as spare change.
Spare change is the term used to describe how the app will add any spare change you have on your Revolut Travel card and put it in the vault. For starters it feels like nothing but I saved around 100 EUR without even noticing just by Spare Change in my vault and it was interesting to notice later.
---
Ads Starting
Post Continues
---
How to Use Revolut Travel Card Abroad
Through the Revolut travel card for travel, customers can transfer money overseas in more than 30 currencies using an Interbank Exchange Rate, a tiny 0.5 percent charge for any transaction that exceeds EUR1,000 per month on the weekdays.
One disadvantage is that the markets are closed on weekends, and charges are assessed at 0.5 percent and one percent on currency exchange rates regardless of the transfer amount.
Revolut also has an international fee. It is listed in the breakdown of your payment when you transfer your money.
The primary benefit of Revolut is the capability to transfer money without any hidden charges and offers fast and secure money transfers.
The exchange rate for foreign currency can be checked via the Revolut app before making an exchange or the bank transfer for foreign exchange.
It is also possible to withdraw cash using the Revolut travel card lets you withdraw money from ATMs with your Revolut card at no cost.
The downside is that if you're on an ordinary plan, you'll be able to access the equivalent of 200 bucks per month.
However, using a Revolut card abroad is relatively simple and secure.
---
Ads Starting
Post Continues
---
Security: Preventing Fraud
One of the most traumatic experiences in the world is to realize that your primary travel card was stolen or duplicated.

Usually, a rush to contact your bank in another country to block the card and request a replacement.
We've all been there. The problem is that certain banks may take as long as 3-4 weeks to provide you with a new card, which could disrupt your trip abroad.

Revolut claims to be 7x more secure than a typical bank in preventing card fraud. This is due to their anti-fraud program that keeps the number of fraudulent transactions to 0.01 percent.

But it's not the only thing. Revolut lets users freeze and defrost their cards with ease in the app. It takes just a few seconds.

It is also possible to enable security based on location to limit fraud, block contactless, online or swipe transactions, or set a monthly credit card spending limit to provide additional protection.

If you lose your card, you can purchase a replacement card on the app and request express delivery, which typically takes 2 and 3 days, based on the location.

Revolut offers an automated line for phone calls to stop your card immediately if you lose your phone.
There aren't many advantages to these Standard or Standard Plus plans, but if you're an avid traveller, you could consider switching to metal or premium Plans.

They also come with perks such as health insurance paid per day, meaning that you can have coverage that triggers your location and only pays for days you use.

You can also purchase an upgrade to delayed and lost bag insurance and medical insurance and provide insurance for at least three adults and all your children.

These plans also come with access to lounges to more than 1000 airport lounges across the globe and SmartDelay, which gives you the airport lounge for free when your flight is delayed for more than one hour.
---
Ads Starting
Post Continues
---
Last Thoughts on The Revolut Travel Card
It's like Revolut is an ideal travel credit card for the next decade. It's not just one of the top cards to use when travelling abroad. However, it can also be an excellent day-to-day bank card.
While the card comes with numerous benefits, it's important to remember that some countries in which, the card may not function.
For instance, Revolut users have noted that they were unable to use the Revolut card was not working in several restaurants in Rio de Janeiro, Brazil.
Also, be aware that their support online may not be the most reliable and is not as good as your bank's local support.
If you encounter issues, there's no physical place where you can meet with an administrator.
Overall it's a good idea to consider it a good choice. Revolut Card is a fantastic card to carry around. However, it isn't meant to substitute for your primary credit card. Instead, it could be a sound backup card you can utilize when travelling abroad or as a European ex-pat.
If you're unsure whether Revolut would be the ideal choice for you, you might prefer to create a multi-currency Wise account.
If you are a travel blogger and looking for ways to Earn Money through travel blogging then check out our post.
Need Help with Booking –
Taking Insurance for your trip is of the utmost importance, I usually get my Insurance from Safety Wings or Heymondo you might wanna check them for your future trips.
If you are travelling and you don't know what to pack then our Packing List would come out in handy for you, Last Minute Packing is especially for the last minute occasions but there are some detailed packing lists as well like The Ultimate Packing Lists one post, especially for Europe Europe Packing List
Wondering whether you need a Visa for your travel then check here if you need visa for Europe or check out the new rule for Travel To Europe
Enjoyed it? How about sharing it with your friends on social media? Just click one of the buttons on this site to share this piece of content.
Pinning an image is a great method for sharing this article on social media. This article will become saved to the Pinterest board, making it easily accessible in the future.
Hey! Thanks for reading this! Look how gorgeous you are.