You've booked your flight and packed your bags – now you have to start writing out your trip itinerary for Prague. There are plenty of things to see and do while visiting such a beautiful city – however, you might be most interested in the cuisine. Here are couple of the best Restaurants in Prague.
Many tourists get excited about trying the food in Prague – the city is particularly appealing to meat lovers or those who want a throwback to their European grandmothers' traditional family dishes.
Needless to say, Prague is full of beautiful dining experiences – so many it makes it hard to decide where to eat. Hopefully, this list of some of the best restaurants in Prague will help you organize your travel meal plan.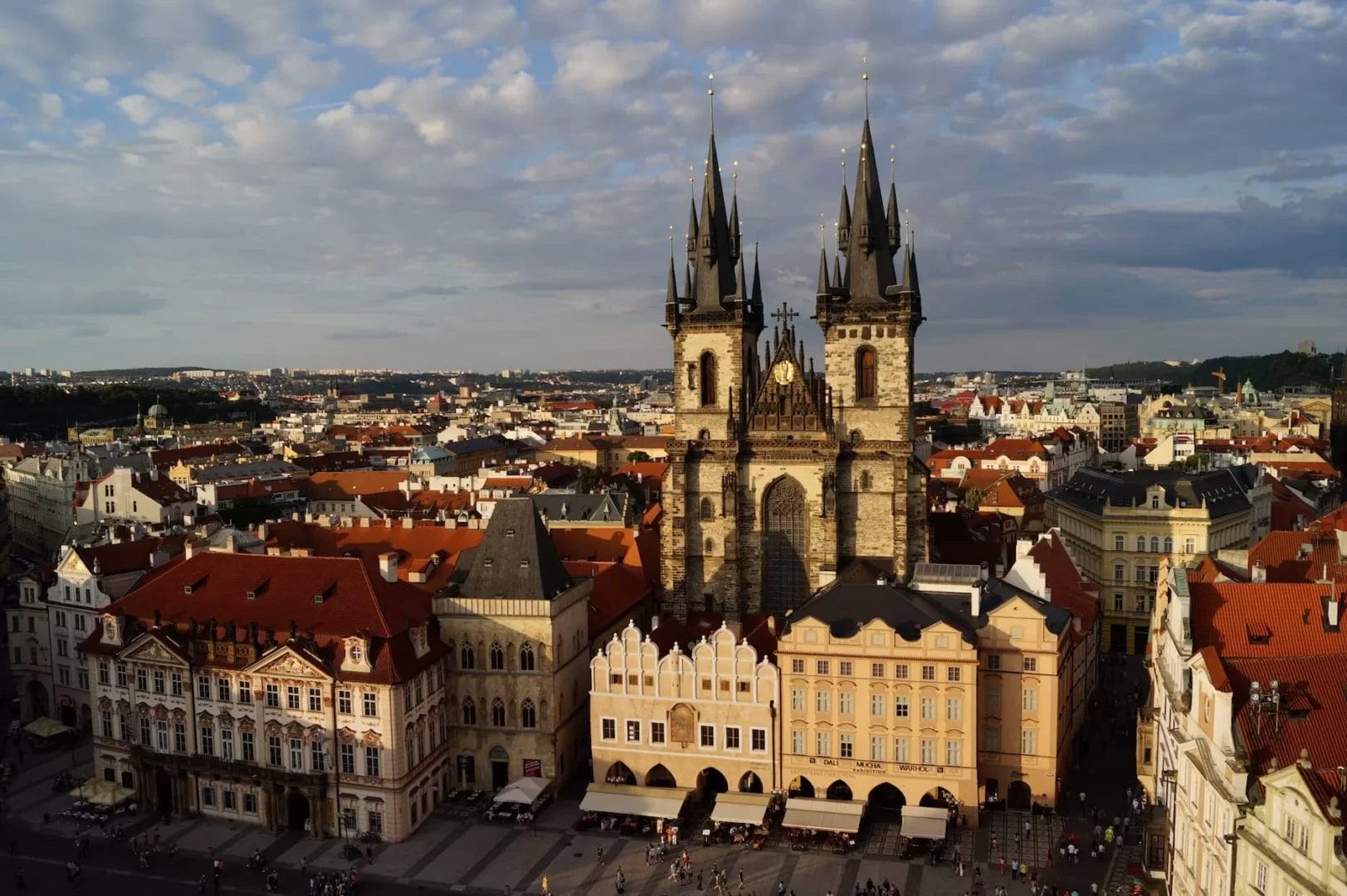 Czech cuisine: What to expect
Some travelers will try anything once, while others prefer to stick with a familiar fare. Fortunately, Prague offers a rich cuisine for more adventurous palettes and traditional tastes.
Czech cuisine leans into Eastern European and Germanic gastronomy and typically comprises roast meat and a side portion of dumplings, potatoes and cabbage. Pre-dinner soups, such as česnečka – a hearty garlic soup – are also quite popular.
For instance, you might start with a soup appetizer and order an oversized portion of kolena – pork knuckles – baked on low heat for several hours until the meat practically slides off the bone. Potato dumplings and pickled vegetables are typical side dishes for kolena, making a delectable meal you'll want to recreate at home.
You can also expect plenty of fried food on your Prague restaurant tour, whether it's cheese, schnitzel or mushrooms. Fatty foods are common, too, as are cream sauces. Most often, cream sauces are the final touch for a bowl of dumplings, which come in various ways – plain or stuffed with meat, cabbage or fruit.
Sweet, buttery desserts, yeast rolls and alcohol also have their place in Czech cuisine. While Czech beer is one of the most widespread brews, the country's wine industry is relatively new. About 90% of Czech wine comes from the southeastern Moravian region.
Dining at the 6 best restaurants in Prague
Sharing in the local fare is an essential component of any vacation to the Czech Republic, so surely you'll want to dine at the best restaurants in Prague. Here are six eateries you won't want to miss.
Krcma
Walking into Krcma is like stepping back in time – situated in the basement of a historic building in Old Town, diners can feast on various traditional Czech dishes, including roasted duck, Hungarian sausages, pork and rib-eye steak and dumplings.
It's also one of the best restaurants in Prague to try the local beer and wine. Few would argue against washing down a fried pork schnitzel with an ice-cold Pilsner.
If you're hoping to start your visit to Prague with traditional cuisine, Krcma should be your first stop on the list of eateries in the city.
Seafood Market & Grill
Seafood may be surprising in fare revolving around heavy, hearty meat dishes. Yet, it makes sense to offset fatty foods with more heart-friendly seafood options with omega-3s, such as salmon. The Seafood Market & Grill in Wenceslas Square is one of the best restaurants in Prague for such offerings.
Scallops, octopus and a wide variety of fish dishes grace the Seafood Market & Grill menu with reasonable prices. Most praise the restaurant's delicious menu – of which you select your seafood from the counter, and it gets cooked in front of you – and exemplary service and atmosphere.
CottoCrudo
The Czech Republic has a long-standing, mostly amicable relationship with Italy – an exchange solidified by the 1922 establishment of the Italian Cultural Institute of Prague. The Institute has always aimed to deepen Italian cultural influence throughout the Czech Republic. As such, visitors are met with numerous Italian eateries throughout the city.
For instance, the elegant and modern CottoCrudo in the Four Seasons Hotel puts a unique spin on southern Italian classics.
Start your meal at the bar, sipping champagne and wine, before heading to your table for breakfast, lunch or dinner. Pappardelle, duck ravioli and linguine in tarragon and lemon are only a few popular dishes at CottoCrudo.
Lokál
Another excellent restaurant in Prague for traditional Czech cuisine is Lokál Dlouhááá – a famous beer hall among tourists and locals. In fact, you'll want to make a reservation to ensure you can get in for the experience.
From goulash to schnitzel to cevapi – grilled minced meatballs – patrons can taste everything Prague offers in one place. However, Lokál Dlouhááá is one of seven brand restaurants throughout the city, each serving traditional Czech cuisine and local brew from the tap.
If you're looking for a casual place to unwind and dine after a long day of sightseeing, any of Lokál's locations should make it to the list.
Naše maso
If you enjoy Lokál, consider trying Naše maso for lunch or dinner – a butcher shop doubling as a grill restaurant. Pick out your meat – the dry-aged hamburgers are all the rave – and top it with all the fixings, from onions to mayonnaise to pickles and cheese.
Naše maso is conveniently located in the city center – therefore, you can expect this restaurant to always be bustling with patrons. Many claim this butcher-grill combination eatery is one place worth repeating for meals during a trip to Prague.
If you need a break from Czech cuisine and are longing for something more familiar, Naše maso will forever change your idea of a good old-fashioned burger.
Bonus (Salabka)
A 15-minute drive outside the city center will bring you to the Michelin star Salabka, situated in a 13th-century winery with breathtaking views from the dining room.
The menu focuses on bringing texture to the forefront with unique wine pairings for each tasting, including vegetarian offerings.
Although children are allowed into the restaurant for lunch, this upscale dining and wine-tasting experience is for adults only during dinner hours.
Eat well at the best restaurants in Prague
You may need to book another trip if you want to visit all of the best restaurants in Prague. With so many to choose from, planning meals accordingly is essential. Of course, these six restaurants are excellent choices for the ultimate food tour in Prague.