Lauterbrunnen is a hidden gem nestled in the heart of Switzerland. This picturesque village is located in the Lauterbrunnen Valley, surrounded by towering mountains and cascading waterfalls. With its stunning natural beauty, adventurous activities, rich history, and charming village atmosphere, Lauterbrunnen should definitely be on your bucket list.
In this travel guide, we are going to talk about "Is Lauterbrunnen worth visiting?" or you should just ignore it and only visit Interlaken in Switzerland and then go to Jungfrau.
Introduction to Lauterbrunnen: A Hidden Gem in Switzerland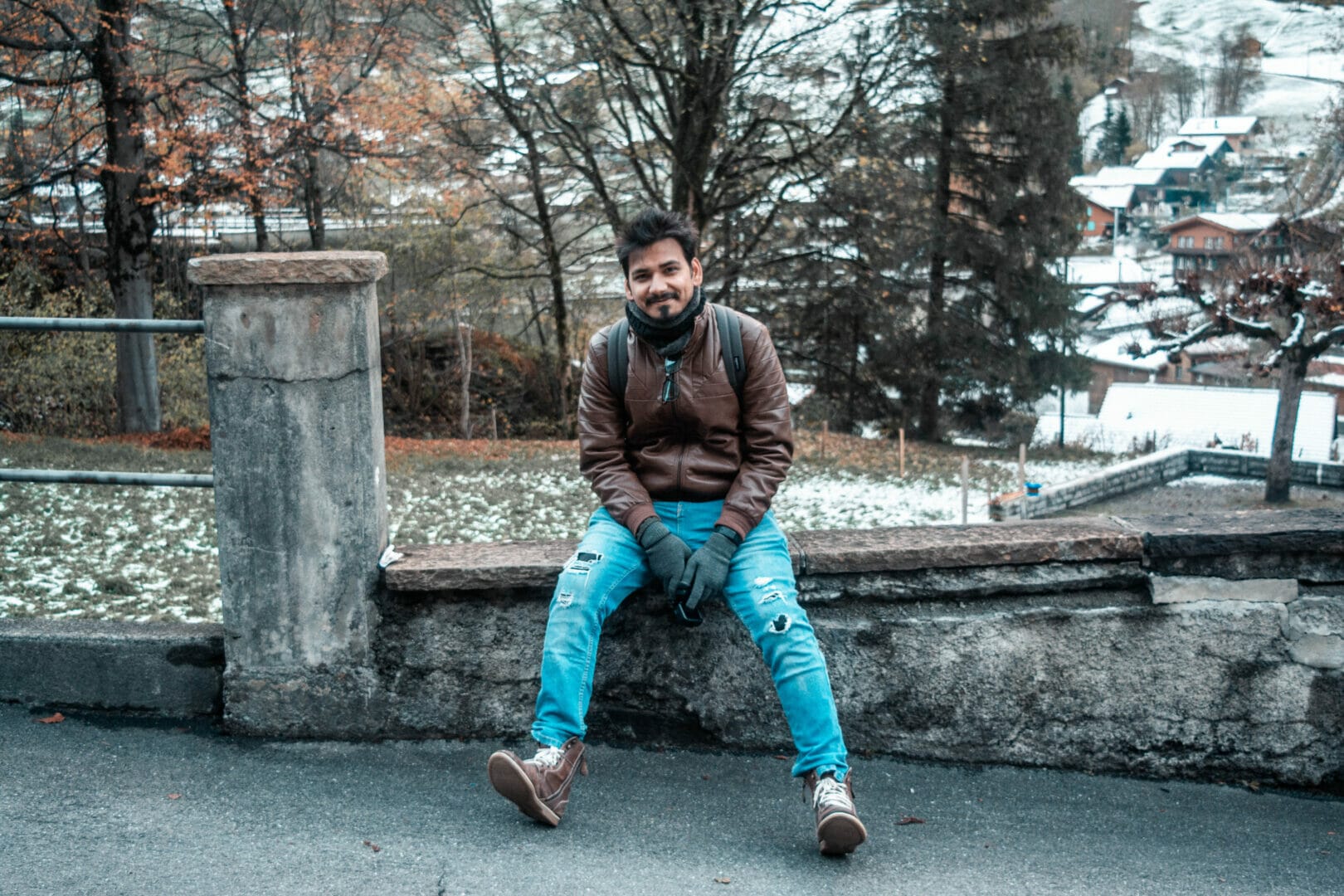 Lauterbrunnen is located in the Bernese Oberland region of Switzerland, about 30 minutes away from Interlaken. The village is situated in a deep valley, surrounded by 72 waterfalls and towering mountains, including the famous Jungfrau, Eiger, and Mönch peaks. The geography of Lauterbrunnen is truly breathtaking, with lush green meadows, alpine forests, and crystal-clear streams.

The history of Lauterbrunnen dates back to the Middle Ages, and the village has managed to preserve its traditional Swiss culture and charm. The local residents are proud of their heritage and you can still see traditional wooden chalets and farmhouses scattered throughout the village. Lauterbrunnen is also known for its friendly and welcoming atmosphere, making visitors feel right at home.

The Natural Beauty of Lauterbrunnen: A Paradise for Nature Lovers
Lauterbrunnen is often referred to as the "Valley of Waterfalls" due to its numerous cascades that flow down from the surrounding mountains. The most famous waterfall in Lauterbrunnen is the Staubbach Falls, which drops over 300 meters from a sheer cliff face. Other notable waterfalls include the Trümmelbach Falls, which are located inside a mountain and can be explored through a series of tunnels and platforms.

The valley surrounding Lauterbrunnen is a paradise for hikers and outdoor enthusiasts. There are numerous hiking trails that lead to stunning viewpoints, alpine meadows, and mountain peaks. One of the most popular hikes is the trail to the Schilthorn, which offers panoramic views of the surrounding mountains and valleys. For those seeking a more challenging adventure, there are also via ferrata routes and climbing opportunities in the area.

Lauterbrunnen is also home to a diverse range of wildlife and flora. The valley is a haven for birdwatchers, with over 200 species of birds recorded in the area. You may spot golden eagles, chamois, ibex, and marmots during your visit. The meadows and alpine pastures are also filled with colorful wildflowers during the summer months, creating a vibrant and picturesque landscape.

The Adventure Capital of Switzerland: Activities to Try in Lauterbrunnen
Lauterbrunnen is known as the adventure capital of Switzerland, offering a wide range of outdoor sports and activities for adrenaline junkies. One of the most popular activities in Lauterbrunnen is paragliding, where you can soar above the valley and take in the breathtaking views from above. Skydiving is also a thrilling option for those seeking an adrenaline rush.

During the winter months, Lauterbrunnen transforms into a winter wonderland, with opportunities for skiing and snowboarding. The nearby ski resorts of Mürren, Wengen, and Grindelwald offer a variety of slopes for all skill levels. You can also try your hand at snowshoeing or ice climbing for a unique winter adventure.

The Charm of Lauterbrunnen: A Picturesque Village with a Rich History
Lauterbrunnen is a village that exudes charm and history. The architecture in Lauterbrunnen is a mix of traditional Swiss chalets and farmhouses, with their characteristic wooden facades and flower-filled balconies. The village is also home to several landmarks, including the Church of St. Martin, which dates back to the 13th century.

The local traditions and customs are still very much alive in Lauterbrunnen. You may have the opportunity to witness traditional Swiss festivals and events, such as the Alpabzug, where cows are brought down from the alpine pastures to the village for the winter. The locals take great pride in their heritage and are happy to share their customs with visitors.

For those interested in history and culture, Lauterbrunnen has several museums and galleries to explore. The Lauterbrunnen Museum provides insights into the history and traditions of the village, while the Talmuseum showcases the unique alpine farming culture of the region. There are also art galleries featuring local artists and craftsmen.

The Culinary Delights of Lauterbrunnen: A Foodie's Paradise+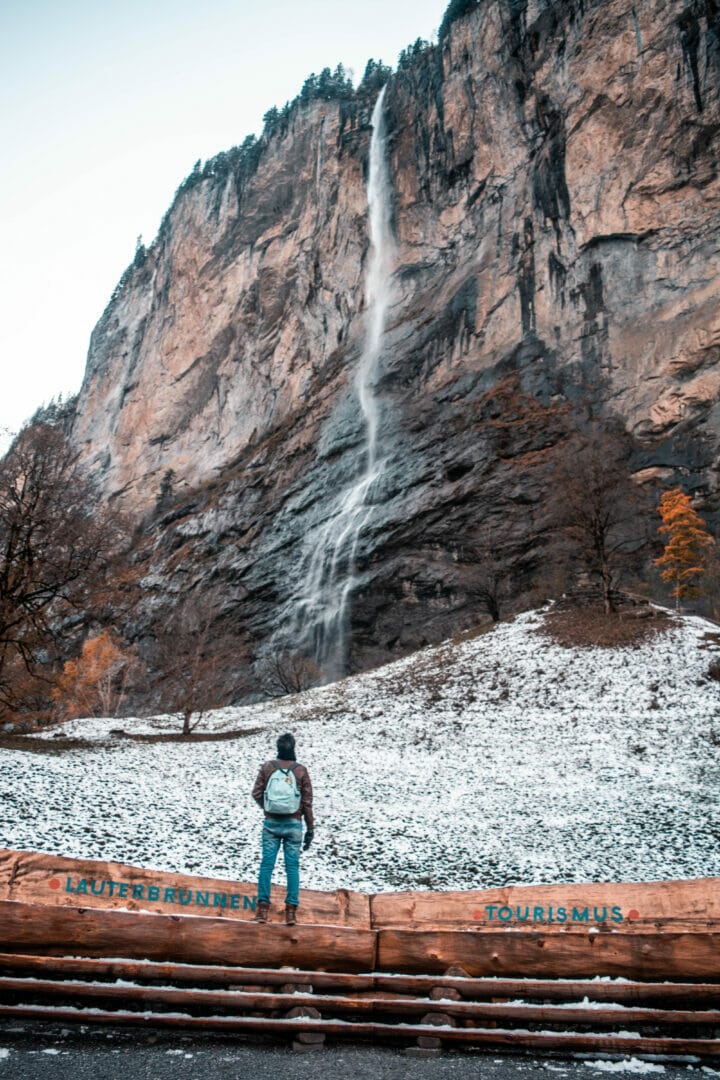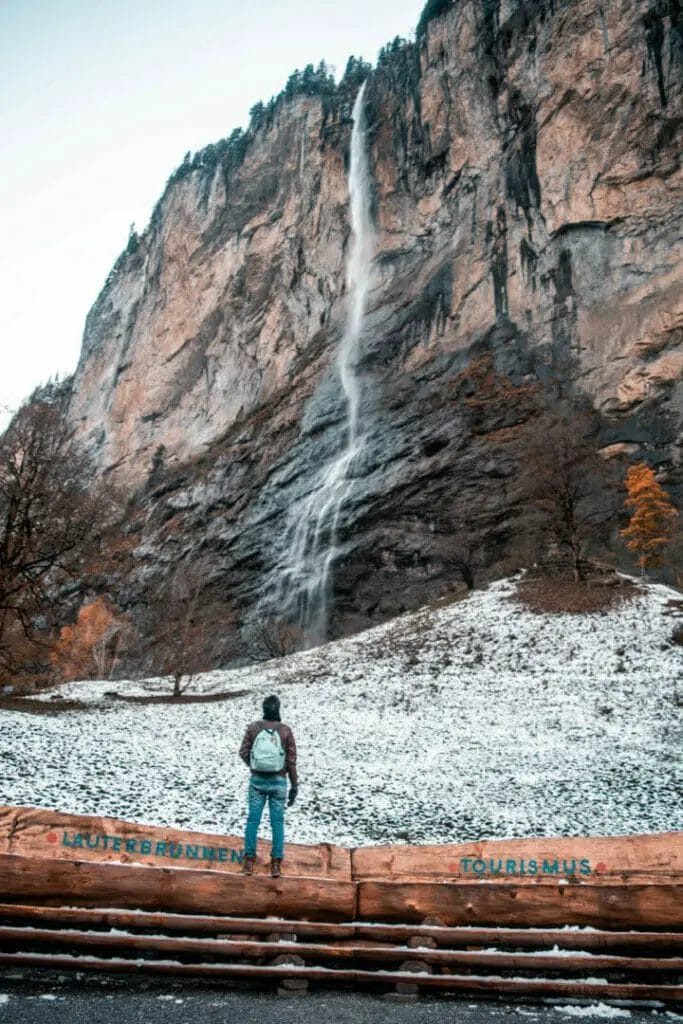 Lauterbrunnen is a foodie's paradise, offering a variety of local cuisine and specialties. One must-try dish is raclette, a traditional Swiss dish where cheese is melted and scraped onto potatoes, accompanied by pickles and onions. Fondue is another classic Swiss dish that you can enjoy in Lauterbrunnen, with melted cheese served with bread and various dipping sauces.

There are also several restaurants and cafes in Lauterbrunnen that serve international cuisine, ranging from Italian to Asian. You can indulge in gourmet meals while enjoying the stunning views of the surrounding mountains. For a more casual dining experience, there are also food stalls and food trucks that offer quick and delicious meals.

If you're a fan of fresh produce and local delicacies, Lauterbrunnen has farmers' markets and food festivals throughout the year. You can sample local cheeses, sausages, chocolates, and other Swiss specialties. The markets are also a great place to interact with the locals and learn more about their culinary traditions.

The Festivals and Events of Lauterbrunnen: A Celebration of Swiss Culture
Lauterbrunnen is a vibrant village that loves to celebrate its Swiss culture through various festivals and events. One of the most popular events is the Lauterbrunnen Music Festival, where local and international musicians come together to perform in the stunning alpine setting. The festival showcases a wide range of music genres, from classical to jazz.

Another highlight is the Lauterbrunnen Village Festival, which takes place every summer. The festival features traditional Swiss music, dance performances, and local food stalls. It's a great opportunity to immerse yourself in the local culture and experience the lively atmosphere of the village.

Lauterbrunnen also hosts traditional markets and fairs throughout the year, where you can find local handicrafts, souvenirs, and fresh produce. These events are a great way to support local artisans and farmers while experiencing the authentic Swiss culture.

The Accommodation Options in Lauterbrunnen: From Luxury to Budget-Friendly
Lauterbrunnen offers a range of accommodation options to suit every budget and preference. There are luxury hotels and resorts that provide top-notch amenities and stunning views of the surrounding mountains. These establishments often have spa facilities, gourmet restaurants, and outdoor activities on offer.

For budget-conscious travelers, there are also hostels and guesthouses in Lauterbrunnen that provide affordable accommodation without compromising on comfort. These establishments are often family-run and offer a cozy and welcoming atmosphere.

If you prefer a more adventurous experience, Lauterbrunnen has camping and RV parks where you can pitch a tent or park your camper van. These campsites are usually located in scenic locations, allowing you to wake up to breathtaking views of the mountains.

The Accessibility of Lauterbrunnen: How to Get There and Get Around
Lauterbrunnen is easily accessible by various modes of transportation. If you're flying into Switzerland, the closest international airports are Zurich and Geneva. From there, you can take a train to Interlaken and then transfer to a local train or bus to Lauterbrunnen.

If you prefer to drive, Lauterbrunnen is well-connected by road and has ample parking facilities. However, keep in mind that the village is car-free, so you'll need to park your vehicle in one of the designated parking areas and explore the village on foot or by public transportation.

Once you're in Lauterbrunnen, getting around is easy. The village is small and compact, making it perfect for exploring on foot. There are also local buses that connect Lauterbrunnen with neighboring villages and attractions. If you're planning to visit the surrounding mountains, there are cable cars and funiculars that provide easy access to the alpine peaks.

The Best Time to Visit Lauterbrunnen: A Guide to Seasonal Attractions
Lauterbrunnen is a year-round destination, with each season offering its own unique attractions and activities. The summer months from June to August are the most popular time to visit, as the weather is warm and sunny, and the hiking trails are open. This is also the peak tourist season, so expect larger crowds and higher prices.

During the winter months from December to February, Lauterbrunnen transforms into a winter wonderland. The ski resorts are in full swing, and you can enjoy a variety of winter sports and activities. The village is also less crowded during this time, making it a great option for those seeking a quieter getaway.

Spring and autumn are shoulder seasons in Lauterbrunnen, offering a more relaxed and peaceful atmosphere. The weather is mild, and you can still enjoy outdoor activities such as hiking and paragliding. These seasons are also a great time to visit if you're looking for discounted accommodation and fewer tourists.

The Unforgettable Experiences of Lauterbrunnen: Why You Should Add It to Your Bucket List
Lauterbrunnen offers a truly unforgettable experience for travelers. The natural beauty of the valley, with its cascading waterfalls and towering mountains, is simply breathtaking. Whether you're a nature lover, an adventure enthusiast, or a history buff, Lauterbrunnen has something to offer for everyone.

Personal anecdotes and recommendations from previous visitors only further emphasize the allure of Lauterbrunnen. Many have described their experiences as life-changing, with the stunning landscapes and warm hospitality leaving a lasting impression. The village has a way of making you feel at home, and the memories created here are sure to stay with you for a lifetime.

So, if you're looking for a destination that combines natural beauty, adventure, history, and charm, look no further than Lauterbrunnen. Plan your trip to this hidden gem in Switzerland and prepare to be amazed by all that it has to offer.