Planning a solo trip to the largest city of United Kingdom? Here is list of top Things to do in London Alone.
London is a city of many great things to do, but what about when you're alone? It's easy to feel lost in a city so large and full of people, but there are plenty of activities that can be enjoyed solo.
Discovering London by yourself is one of the best ways to get under the skin of the city and gain an appreciation for its history and culture.
For those who want some company, there's no shortage of things to do with friends in London too!
London is a metropolitan city which is also known as the "The Square Mile". The city has several communities living contributing to the diverse cultures living in the city. Apart from the metropolitan lifestyle of the city, there are many historical sites one can visit by themselves. There are a variety of things to do in London by yourself. These things include architectural marvels, exhibition spaces, theatres and many public squares.
Best Things to do in London Alone
London is an amazing city to explore on foot – there's something magical about wandering around without knowing where you'll end up or what you'll find. If you're used to big cities like New York or Berlin then London will feel small but if it's your first time in London then it can take some getting used to.
You might want some help finding your way around so we recommend downloading Planificateur de ville which gives you step-by-step directions for getting from A to B by bus, tube or walking along with audio guides for each stop on the route so that even if you get lost you can figure out where you are again! It also has maps for other cities around the world so there's no excuse not to explore new places when travelling abroad too!
Visit Buckingham Palace
Buckingham Palace is one of the most popular attractions in London. It's a must-see for anyone visiting the city, and it's also one of the best places to go if you're looking for things to do alone.
Buckingham Palace is the official residence of Her Majesty The Queen, and has been since 1837. It was originally built by William III and Mary II, but it wasn't until 1837 that it became the official royal residence when Queen Victoria moved into Buckingham House (now Buckingham Palace).
Since then, a lot has changed. Queen Victoria bought more land around Buckingham House to make room for more apartments for her family members, but it wasn't until after her death in 1901 that Edward VII made major changes to the palace itself. He added new rooms as well as redecorated others so that they would look more like his favourite styles from other countries like France and Allemagne.
Queen Elizabeth II has continued this tradition of redecorating throughout her reign. She doesn't have as much money as her predecessors did though because she had to pay off all debts left over from World War II and other expenses such as paying out pensions to retired staff members who worked at the palace during previous reigns (including herself).
Visit Borough Market
Borough Market is a must-visit when you are in London. The market has been open since 1756 and it has a wide variety of stalls offering food, drinks, clothes and more. It is located on the South Bank of the River Thames and it is one of the most popular tourist attractions in London.

The market opens at 9:00 in the morning and closes at 4:00 PM. It is closed on Sundays.
Here are some things to do alone in Borough Market London:
Enjoy some food
Borough Market has a wide variety of restaurants where you can eat while you visit the market. Some of these restaurants have outdoor seating so if you go during the warmer months, you can enjoy your food while sitting outside.
Visit one of the museums nearby
There are several museums nearby Borough Market including Tate Modern Art Gallery, National Maritime Museum and Museum of London Archaeology Service. If you want to visit one or more of them, then make sure that you visit them at least an hour before closing time so that you don't miss anything important inside each museum.
Take a tour of Street Art
Are you fond of art? Underground tunnels in London have colourful graffiti among many other places which has street art. Brick Lane, Shoreditch and Hackney Wick are some of the places which can be explored when it comes to street art and it should be on top of fun things to do alone in London.
There is a high number of people visiting these areas and there are many solo travellers you might find in these places. There are different styles of art you may witness in these places and different artworks each day.
Warner Brothers Studio Tour- The Making of Harry Potter
Are you a Potterhead? If you're planning a trip to London, this studio tour should be on your to-do list in London. For Potterheads, this tour is one of the best things to do in London Alone. One can take a walk through the Privet Drive, Diagon Alley, and ride on Hagrid's bike. Additionally, one can buy props and costumes from Harry Potter.
Here is the pick up and drop tour for Harry Potter Studio which we can recommend to you.
Witness London from a height
Take a tour of London from a height in the London Eye. London Eye is the largest observation wheel in the world and is located on the South Bank of the river Thames. It is located at a height of 135 metres and gives a panoramic view of the city. One can enjoy the views of the city for 30 minutes. Witnessing these phenomenon views of the city could be one of the best things to do in London alone.
Visit St Paul's Cathedral and go up to the Whispering Gallery
If you've ever been to St Paul's Cathedral, you'll know that it's one of the most beautiful buildings in London. It's also one of the most popular tourist attractions, so if you go on a busy day, it can get very busy and crowded inside.
If you want to enjoy the cathedral without having to elbow your way through crowds of people, why not visit during off-peak hours? It's still open all day, every day, and there are plenty of things to do alone in St Paul's Cathedral London that don't require a crowd.
Go at a quiet time of day – try visiting on a Sunday afternoon when the cathedral is closed for worship from 1:30pm onwards
Take an audio tour – there are free audio tours available for download from the website and they can be used with any device (including smartphones) or by plugging into a set of headphones at any screening point within the cathedral
To avoid the queue and save time we would recommend you to get the Skip the line St Pauls Cathedral ticket on discount.
Checkout the Tower of London and Crown Jewels Exhibition

Take a tour of the timeless Tower of London – part of British history since the 11th century. This UNESCO World Heritage Site was built in 1086 by William the Conqueror. Discover London's castle – a secure fortress, royal palace, and infamous prison. Spot the ravens that live on the premises and find out why they are known as the guardians of the Tower.
Stroll across Tower Green to see where many executions took place, including those of 2 of Henry VIII's wives. You will also have access to the inside of the tower. Prepare to be dazzled by the Crown Jewels of the United Kingdom. These priceless symbols of the British Monarchy compose the greatest working collection of crown jewels in the world.
Nous vous recommandons d'obtenir le tickets for the Tower of London beforehand to save time.
Visit the beautiful architectural marvels of the city.
There are many beautiful architectural marvels in the city and could be one of the things to do in London alone. Exploring the rich architecture can be fun and one can do it solo when travelling alone. National Gallery, Buckingham Palace and British Museum are the top places you could visit to witness the marvellous architecture and artworks from across the globe.
Walk around Regent's Park
Regent's Park is a royal park in London. It is one of the largest parks in London, although not the largest, and covers an area of 840 acres (1.9 sq km) in the northern part of central London, just over 2 miles north of Oxford Circus. It is about two miles long and 0.5 miles wide and is divided into two sections by the Outer Circle road. The northern section includes London's Zoo and Primrose Hill; the southern section is mainly formal gardens, with a large lake in its centre.
Regent's Park was designed by John Nash, who worked under the direction of Prince Regent George IV, to be part of a grand scheme for London that would be called Regent's Park, as it was designed when George IV was Prince Regent. It was opened to the public in 1835 after 10 years of construction under instruction from Prince Albert and Queen Victoria and was named after them because they were married there. The park has been a place of relaxation for royalty in their many palaces so it makes sense that they would have a place to relax away from home too!
Things to do in London alone at night
Take the evening cruise on the River Thames
As the sun goes down and the lights come on, see London's riverside landmarks at their glittering best on a cruise down the Thames River. Savor a glass of bubbly in one hand and canapés in the other, and experience the magic of the city from the river.
During the cruise from Tower Millenium Pier, take in all the major sites of the city on the river, from the London Eye and Tower of London to the skyscrapers of Canary Wharf and the majesty of the conte de fées Tower Bridge.
Choose to absorb the scenery from the comfort of the main saloon or upstairs on the open-air panoramic deck. Enjoy listening to jazz and chill-out pop from live performers, too. The cruise ends at the original starting point.
Visit a Theatre
London is famous for theatres and is also known as the theatre capital of the United Kingdom. One of the popular things to do in London alone at night is to see a performance in a theatre. West End theatre, National Theatre, Royal Opera house and Regent's Park Open Air Theatre are some of the popular theatres in London and one can enjoy them by oneself. The shows in these theatres are iconic and the bright lights and bling of the theatres add to the charm of the shows.
Go on a pub crawl (or just go out for dinner)
If you're a solo traveller who wants to meet other people, it can be tough. But if you just want to enjoy your own company and the things you want to do on the road, there's no shame in that. Here are some ideas for things to do alone in Go on a pub crawl (or just go out for dinner).
If you've never been on a pub crawl before, it's basically a tour of different bars with an itinerary that takes you from one place to another. You'll usually have some breaks in between so you can get back to your hotel or Airbnb.
Most tours are free or very cheap and they're great ways to meet people doing similar travel-related activities as yourself. You don't have to buy anything at each bar except maybe drinks and food but even then, many places offer discounts when you buy a drink ahead of time online or through their app.
Visit the clubs and dark exhibitions
To enjoy the nightlife of the city of London, one can visit clubs and dark exhibitions. Both activities are interesting things to do in London at night and can enhance your experience of solo travelling in the city. There are many nightclubs in the city and many museums such as Tate Modern host evening events. There are places like karaoke bars and The Hippodrome Casino which one can visit to experience the nightlife.
Visit Royal Observatory Greenwich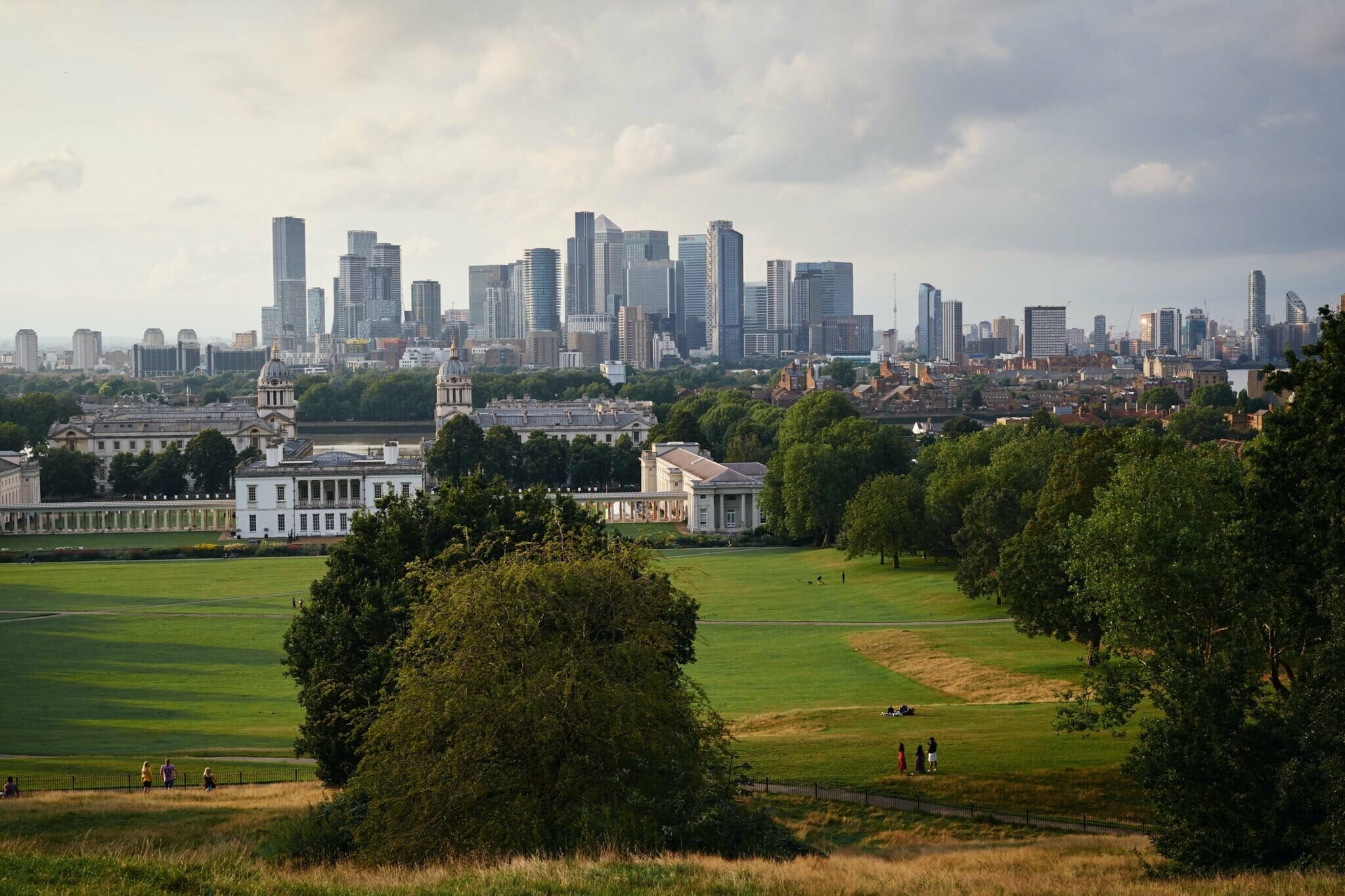 Visiting the Royal Observatory Greenwich is an experience one should not miss. Visiting the observatory is one of the best things to do in London alone at night. The observatory was established in the late 19th Century and is the historic source of the Prime Meridian of the world.
Visit the Soho food tour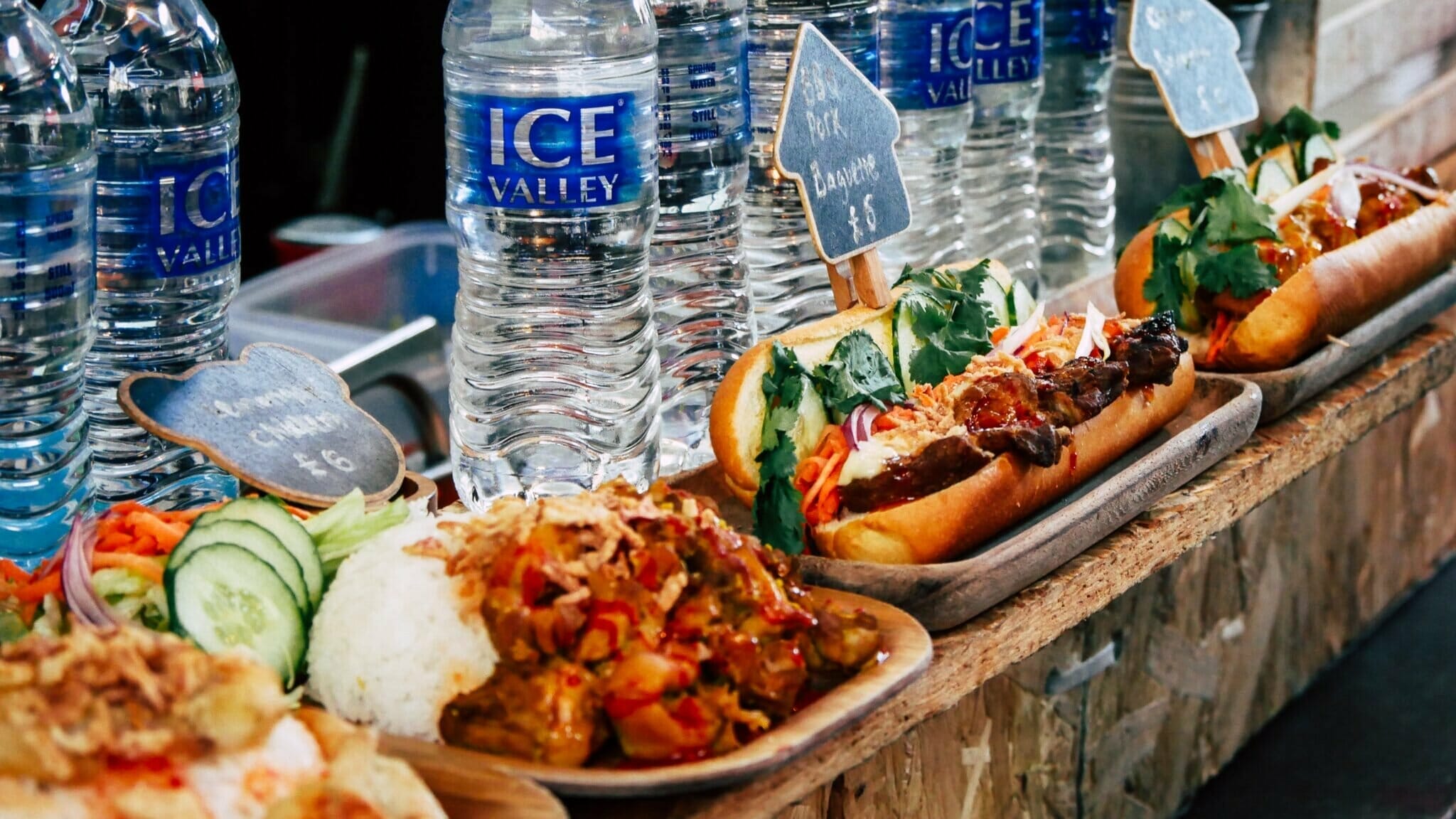 Soho food tour is a paradise for foodies and one of the top things to do in London alone at night. One can experience different cuisines and beverages including a variety of cocktails. The food tour is hosted from Tuesday to Friday and costs about 99 GBP. The duration of the event is 3.5 hours.
Explore the Sky Garden
Sky Gardens are botanical heaven and are hidden in a building in the city. Exploring the garden is the best thing to do in London alone at night. 34th to 37th floor of the 20 Fenchurch Street offers mesmerising and fabulous views of the city. There are incredible cafes and restaurants on these floors for you to enjoy your company with a fantastic view of the city and some delicious food!
Visit Camden Market
If you are visiting London, then you have to visit the Camden Market. It is one of the most popular places in London. The market is located in Camden Town, which is a district in the borough of Camden, in north London. It is a famous street market with over 750 stalls selling everything from antiques, vintage clothing, and jewelry to food and electronic goods.
The market has been around since the 18th century. It started as a farmers' market back then, but now it has evolved into a cultural hub for Londoners and tourists alike. People love to come here because there are so many things to do here than just shopping for clothes or food items. There are many interesting sights and sounds at this place that will keep you entertained throughout your visit here even if you are alone!
Here are some fun things to do when visiting Camden Market alone:
Visit The Lock Museum
This museum has been around since 1805 and was originally built as a lock house by the Regent's Canal Company (which owned all of the locks on that canal). The building was designed by Thomas Telford who also designed other famous buildings such as Westminster Bridge and Holyhead Road Bridge which connected Wales with Ireland via ferry service.
Go shopping at Primark
Primark is one of the best places in London for cheap clothes shopping. The store has branches all over the city, but there's nothing better than visiting its flagship store in Camden Market. It's easy to get lost in there as there are so many things to look at, so make sure you budget enough time for browsing before heading back out into the cold!
Visit the market stalls
Camden Market is one of London's most popular markets, so it's no surprise that it has everything from food to fashion. You'll find everything from street food and vegan food stalls to clothing stores and vintage shops. If you want to buy something but don't have anyone to go with, there are plenty of stalls that sell gorgeous items that would look great at home.
Is it safe to travel alone in London?
It is safe to travel to London alone, and the hustle and bustle of the city add to the security. It is a good destination for solo traveling. The city is safe, friendly, and easy to get around. Communicating in the city is easy as there is no or less language barrier as many people know how to speak English. Moreover, there are many fun things to do in London alone.
Some of the best things to do in London are free and are easily reachable. Due to easy commuting in the city, it makes it one of the best places for solo travellers. There are many things to do in London alone and one can easily have fun!
Few interesting read for you:
20 meilleurs endroits à visiter en Europe en été
Liste de contrôle de dernière minute pour l'emballage - Pourquoi est-ce important ?
25 meilleurs endroits à visiter en été en Espagne
Les meilleurs endroits à visiter en Europe en avril
Obtenez votre modèle de planificateur de voyage Notion !
Embarquez pour votre prochaine aventure avec le Planificateur d'envie de voyager – Modèle de planificateur de voyage Notion – Modèle de planificateur de voyage Notion pour 2023 (chasingwhereabouts.com), le nec plus ultra Modèle de planificateur de voyage Notion. Organisez vos rêves alimentés par l'envie de voyager et transformez-les en voyages inoubliables. Que vous soyez un globe-trotter chevronné ou un explorateur débutant, ce modèle est là pour vous.