There's something incredibly romantic about a winter proposal. The crisp, cold air, the twinkling lights, and the cosy atmosphere all combine to create a magical setting that's perfect for popping the question.
And when it comes to winter proposals, Europe offers some of the most enchanting locations in the world. From snow-capped mountains to charming old towns, Europe is filled with potential spots for an unforgettable proposal.
But how do you plan the perfect winter proposal in Europe? This comprehensive guide will walk you through every step of the process.
1. Choose Your Location:
The first step in planning your winter proposal is choosing your location. Europe is home to a wide range of beautiful destinations that are perfect for a winter proposal.
You might choose a snowy mountain top in Switzerland, a cosy cabin in Norway, or a bustling Christmas market in Germany. Consider your partner's interests and preferences when choosing your location.
Read More: Romantic Winter Getaway in Europe
2. Plan Your Timing:
Winter in Europe can be unpredictable, so it's important to plan your timing carefully. You'll want to avoid proposing during a blizzard or heavy snowfall, as this could make your proposal uncomfortable or even dangerous. Instead, aim for a clear day with mild weather.
Also, the accommodations and flight cost gets super costly so you also have to keep in mind that you have to book on time.
3. Arrange Travel and Accommodation:
Once you've chosen your location and timing, it's time to arrange travel and accommodation. This might involve booking flights, arranging transportation within Europe, and finding a place to stay. Be sure to book well in advance to secure the best deals and availability.
Make sure that you are booking a place in the city centre or closer to the main attraction point where you want to propose. In case you want to get it photographed without any audience.
Well, sometimes I like visiting the place early in the morning to get the exceptional clicks of the attractions without any tourist swarm.
4. Plan the Proposal Itself: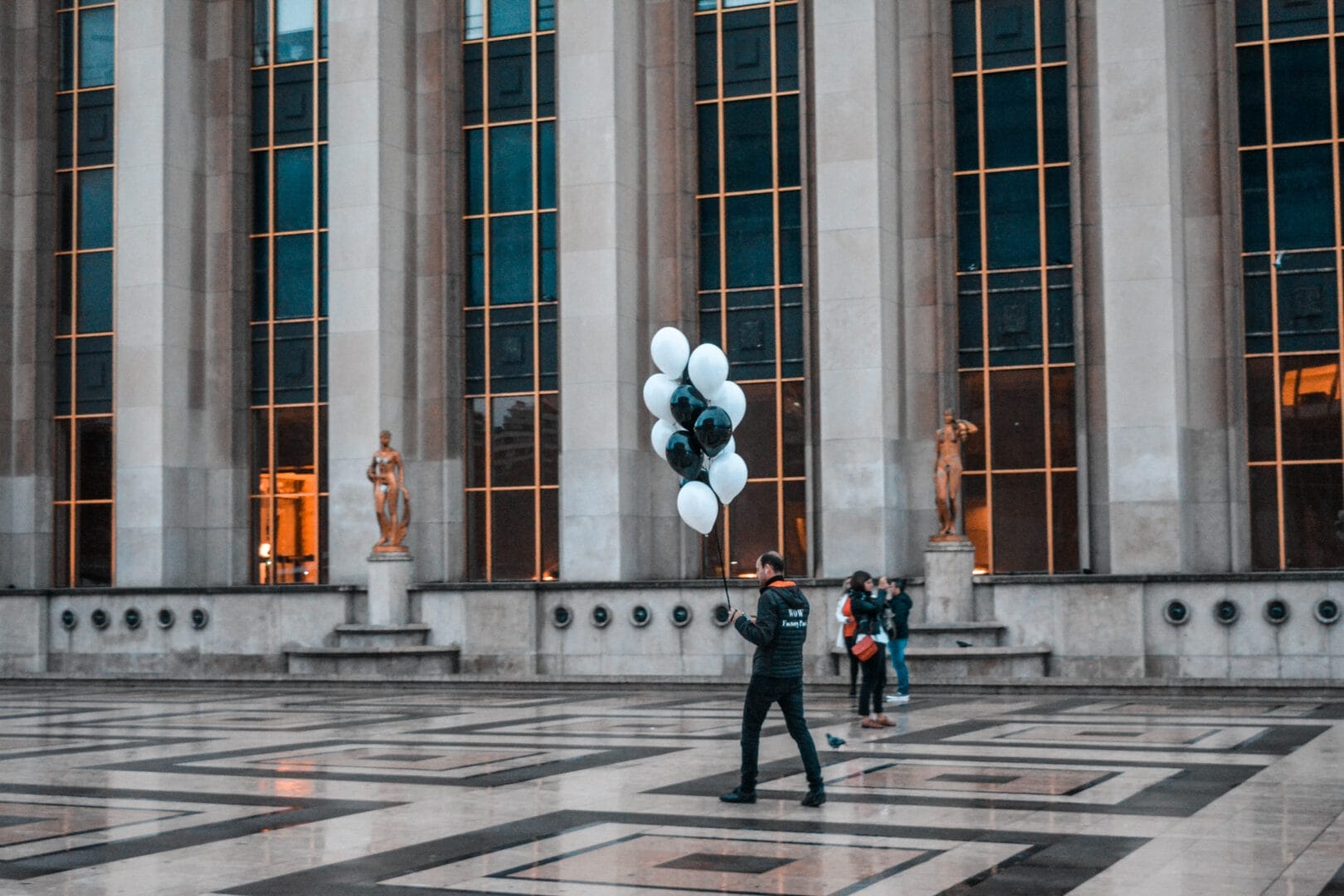 Now that you've sorted out the logistics, it's time to plan the proposal itself. Think about how you want to pop the question – do you want it to be private and intimate, or would you prefer a grand gesture?
Consider incorporating elements of your location into your proposal – for example, you might propose under the Northern Lights in Norway, or on a horse-drawn sleigh ride in Austria.
Or perhaps with a Balloon at Trocadero staring at the Eiffel Tower while staying at one of the Romantic Hotels in Paris.
5. Prepare for the Unexpected:
Even with careful planning, things can sometimes go awry. Be prepared for unexpected weather changes, travel delays, or other unforeseen circumstances. Have a backup plan in place just in case things don't go as planned.
6. Capture the Moment:
A proposal is a moment you'll want to remember forever, so consider hiring a professional photographer to capture the moment. Many photographers in Europe specialize in proposal photography and can help you capture this special moment.
Quick Tip: I would recommend you check the Smiler which offers professional photographer so that you can capture your special moment without any problem to the places where you are travelling.
I love the experience of taking the Eiffel Tower activity from them.
7. Celebrate:
After the proposal, take some time to celebrate this exciting milestone in your relationship. This might involve a romantic dinner at a local restaurant, a night out on the town, or simply enjoying some quiet time together in your accommodation.
Conclusion:
Planning a winter proposal in Europe may seem daunting, but with careful planning and preparation, it can be an unforgettable experience. By choosing the right location, planning your timing, arranging travel and accommodation, planning the proposal itself, preparing for the unexpected, capturing the moment, and celebrating afterwards, you can create a winter proposal that's as magical as the European winter itself.
Get your Notion Travel Planner Template!
Embark on your next adventure with the Wanderlust Planner – Notion Travel Planner Template – Notion Travel Planner Template for 2023 (chasingwhereabouts.com), the ultimate Notion Travel Planner Template. Organize your wanderlust-fueled dreams and turn them into unforgettable journeys. Whether you're a seasoned globetrotter or a newbie explorer, this template has you covered.