In all honesty, a week is not long enough to explore much of anywhere, much less Istanbul, the historic capital of three different world empires. And that excludes the two days that were spent travelling abroad (assuming you had to cross an ocean to get here). But we have tried our best to write a One Week in Turkey Itinerary which will help you to plan your next trip to Turkey.
I was really stoke to visit Turkey as the first trip for 2023 but because of the Earthquake in Turkey my travel plan went to dust. But in any case in this post I would be sharing the travel plan which I hitched for exploring in Turkey.
Because all of Turkey's major attractions are dispersed throughout the country and getting from one to the next requires either a flight, a lengthy car or bus ride, or both, a short amount of time will force you to make some difficult decisions and require you to move quickly during what ordinarily should be a leisurely period.
Most of the flights are landing in either Istanbul or Antalya and post that you have to plan you travel by Domestic flights or other public transport.
One Week Travel Itinerary for Turkey
The first two days are going to spent in the capital city of Turkey that is Istanbul.
Day 1: Istanbul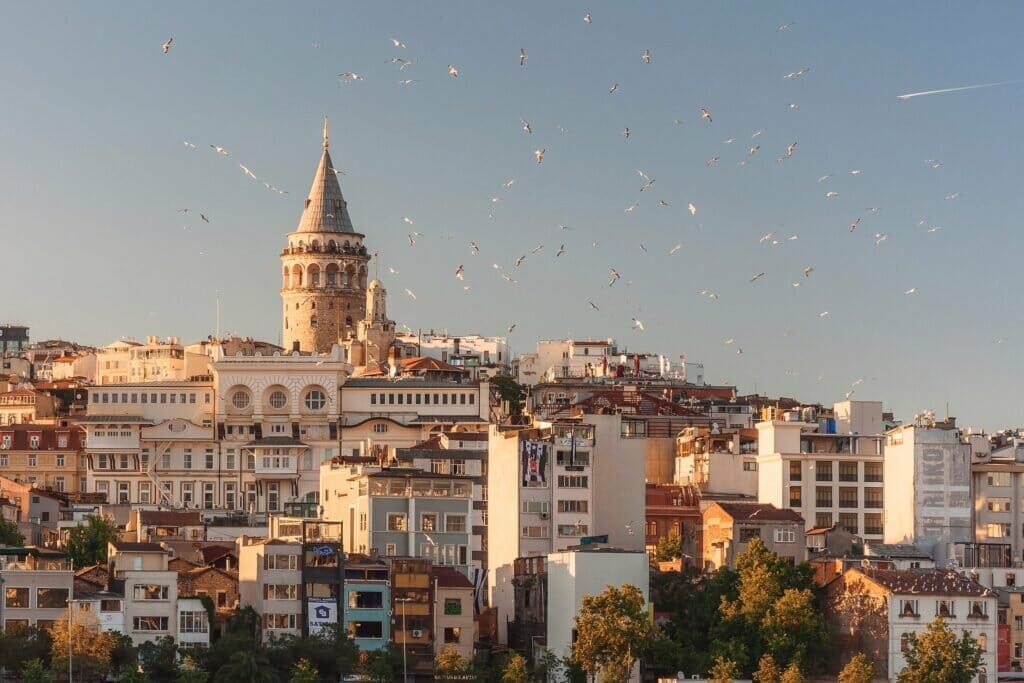 Istanbul is a popular travel destination in the world. In its 2,000-year history, the vibrant, multiethnic metropolis at the nexus of Europe and Asia has been shaped by numerous civilisations. Istanbul is a city that operates around the clock, offering bars, clubs, restaurants, as well as stores, bakeries, and even barbershops that stay up until three in the morning.
Start in Sultanahmet, which is home to the majority of Istanbul's top sites, including the Blue Mosque, Hagia Sophia, Topkap Palace, and Basilica Cistern.
Multicultural Aksaray is three tram stops distant yet feels like a another universe. You can have a good lunch at a very reasonable price; for six lira, or around $1.25 USD, I enjoyed a superb falafel roll and an ayran (salty yoghurt drink).
Take the ferry to Kadköy, a fantastic area to spend the evening, and enjoy the sunset and stunning city views. For dinner, Borsam Taşfrn offers delicious lahmacun and pide, which is similar to Turkish pizza (flatbread topped with mincemeat). At one of the numerous bars or shisha cafes in the laneways, you may wind down your day.
One thing which you can also try is taking the Istanbul City Pass which would help you save money. We have covered in detail about that in our Istanbul Tourist Pass Review.

Day 2: Istanbul
Menemen (Turkish scrambled eggs), white cheese, olives, fresh tomato, and cucumber make up a traditional Turkish breakfast.
After breakfast, visit the less well-known but equally spectacular Süleymaniye Mosque, which is located among the Sultanahmet monuments. Once you've passed the throngs of fishermen on the Galata Bridge, climb the hill to the Galata Tower for sweeping views over the neighbourhood.
Visit a lokanta, a cafeteria-style restaurant where food is served directly from a bain-marie, for lunch. These offer great value and are a great opportunity to experience a variety of foods.
One of the most well-known restaurants is Balkan Lokanatasi, which has locations all around the city and serves a wide variety of foods, including soups, vegetarian dishes, and desserts.
Topkapi Palace
Visit Topkapi Palace, a museum that was once a royal house. The world's oldest surviving palace is located at this UNESCO World Heritage Site. Be sure to look around the harem quarters. With a Topkapi Palace guided tour, you can learn about Ottoman history without waiting in line.
Grand Bazaar & Spice Bazaar

The Grand Bazaar is a fantastic location to purchase gifts. ideas for mementos Turkish Delight, Turkish coffee, Turkish tea, kilim rugs, jewellery, ceramics, lamps, kilim rugs, spices, and Turkish towels.
Day 3: Cappadocia
One of the most distinctive travel locations on earth, Cappadocia has a breathtaking landscape that is unlike anything you have ever seen. Get up early to witness the sunrise above the tens of thousands of hot air balloons. It is mind-blowing whether seen from the ground or from the hot air balloon's basket.
Next, proceed to the Göreme Open Air Museum, which is home to a number of orthodox churches carved into the hills and well-preserved. After that, proceed to Tokal Kilise, one of the largest cave churches in the region, by going down the hill.
Explore Göreme National Park the rest of the day. Rose Valley, which has imposing rock formations known as "fairy chimneys," is one of the prettiest places.
Climb the hill that overlooks Göreme to end off the day, then join the people observing the landscapes change colour as the sun sets.
Day 4: Cappadocia
To see some of Cappadocia's farther-off sights, take advantage of your second day there. Since local transportation might be unreliable, a tour is the best option. Make sure to explore at least one of the several underground cities in the area; the two best are Kaymakl and Gaziemir. You can see how people used to live by seeing how they kept cattle underground and how they slept, cooked, and ate.
Another must-see destination is the Ihlara Valley, which is home to numerous cave churches but in a setting considerably distinct from the rest of the region.
The tour's grandiose conclusion is the castle at Uçhisar, which offers sweeping views of the surrounding area. I actually requested to be left here and then proceeded to trek via Pigeon Valley back to Göreme. One of my favourite Cappadocia experiences was strolling around the incredible rock formations after dusk.
Day 5: Izmir /Ephesus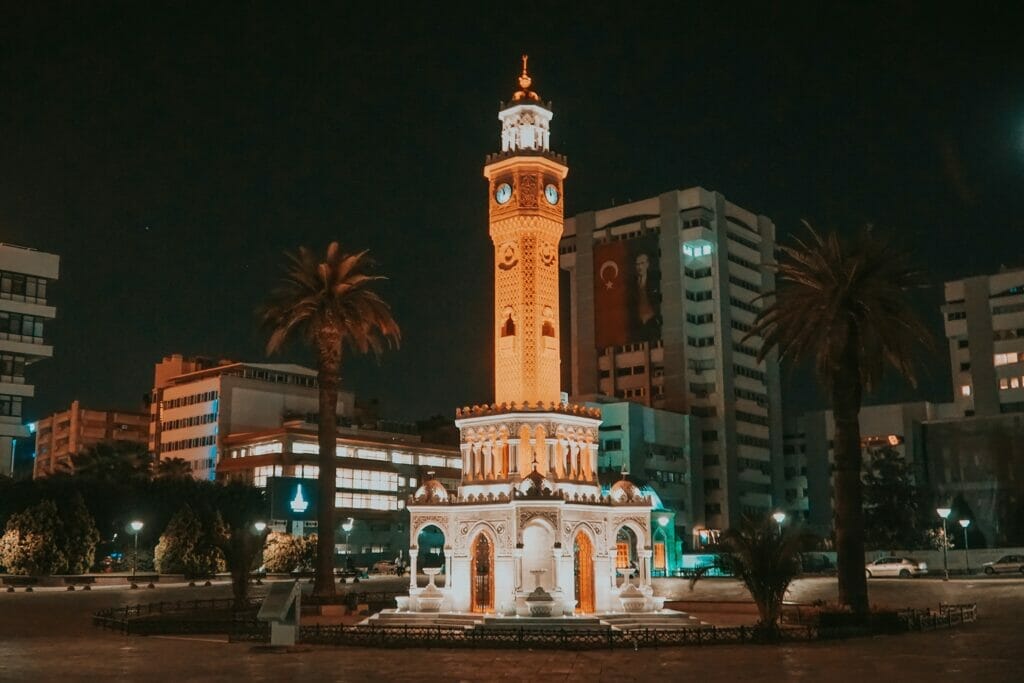 Izmir, Turkey's third city, is a young, energetic city that makes a fantastic home base for trips to Ephesus.
There are several ruins spread out around Turkey due to its history and geographic location, but Ephesus has the most stunning ones. Ephesus, one of the principal towns of the ancient world, was built by the Ancient Greeks in the tenth century BC.
A whole day should be set out to tour the remains. The restored painting in the library is beautiful, and the terraced buildings are among of the best specimens of Roman architecture. Even though just a little portion of the Temple of Artemis, one of the seven wonders of the ancient world, is still visible, the location is worth visiting.
visit Konak Square and its recognisable clock tower when you go back to Izmir. Spend the evening exploring Alsancak's laneways' hipster pubs and cafes. These stay open till late at night.
Day 6: Pamukkale/ Konya
It's time to unwind after five busy days in Turkey's second-most Instagrammable region after Cappadocia.
Turkish for "cotton castle," Pamukkale is the name of the pearl-white terraces with pools of spring water. Explore the travertines, have a dip in the pools, and take in the sights of the hamlet and the plains beyond.
There are many additional attractions in the region if you're not satisfied with relaxing. The area has been a spa destination since Roman times, and the town of Hierapolis' ruins, which are perched on
Visit the Tomb of Mevlana, the revered location that houses the mausoleum of Jalal ad-Din Muhammad Rumi.
For panoramic views, climb the Konya castle and visit the stunning Alaeddin Mosque.
The Karatay Medrese, a stunning building known for its numerous interior and external architectural achievements, is located next to the citadel.
Day 7: Ölüdeniz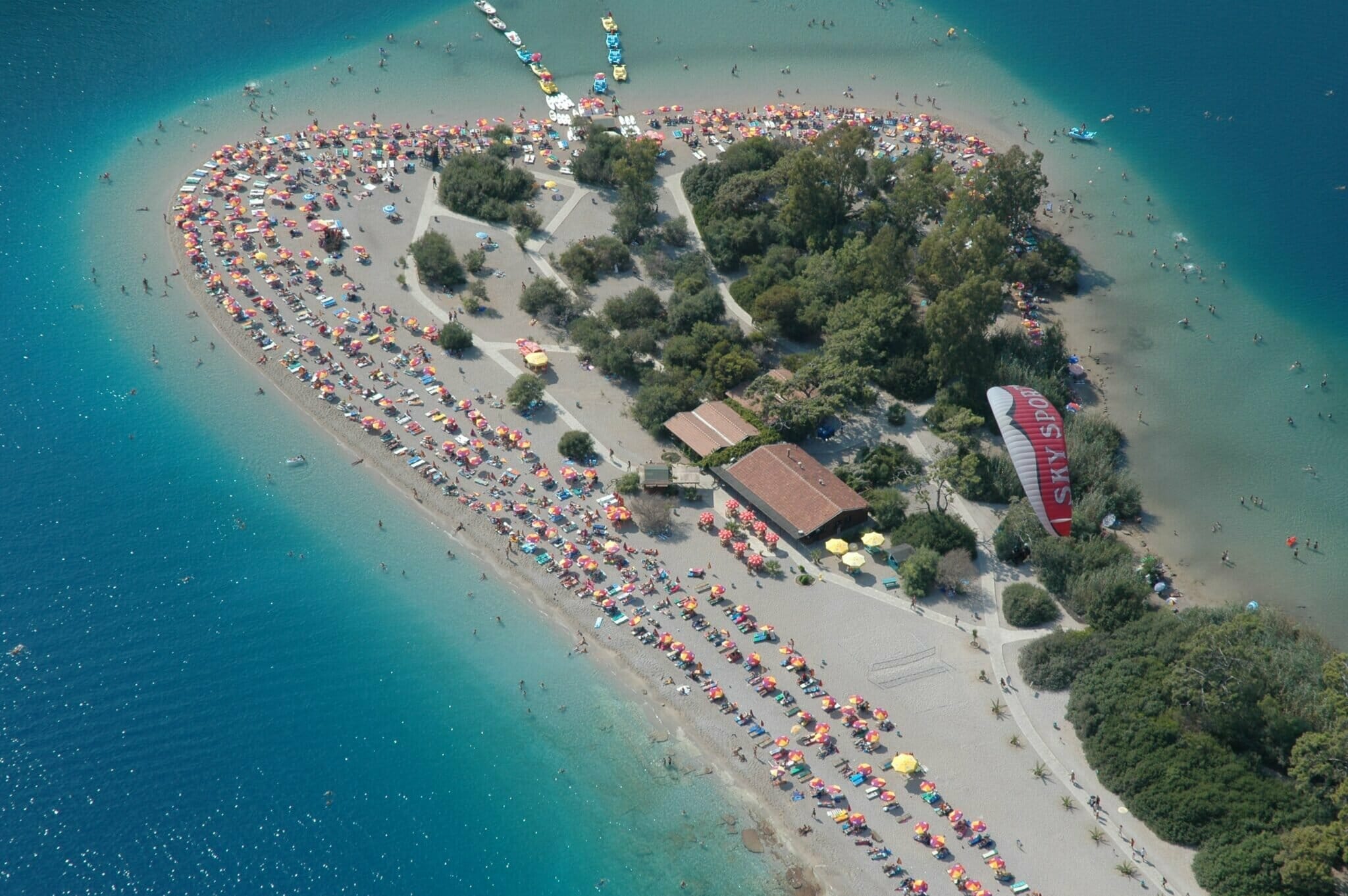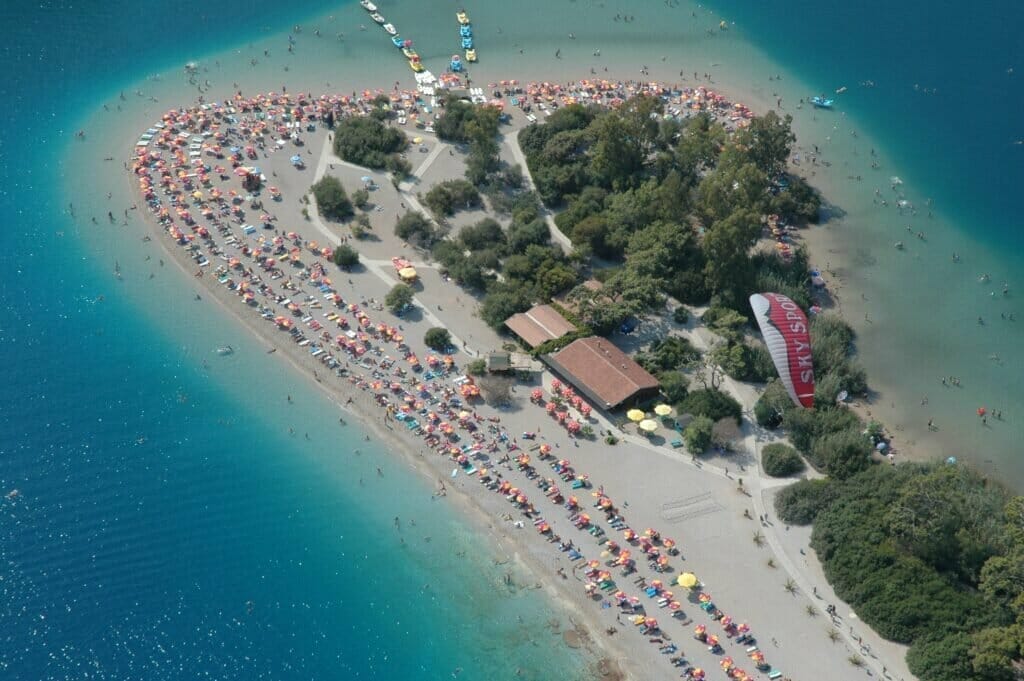 One of the nicest beaches in Turkey is at Lüdeniz. Turkey is home to several wonderful beaches. Consider simply unwinding on the beach on your final day and perhaps taking a leisurely stroll down to the stunning blue lagoon.
There is a lot to see in and around Lüdeniz, including the stunning Butterfly Valley and the hippie haven of Kabak, if you still have the energy. Both locations are reachable through public transportation or on a tour. If you're travelling by public transportation, make a pit stop at any of the eateries along the route for a mouthwatering gözleme, which is similar to a savoury, stuffed pancake.
You can hike down to Butterfly Valley's beach from the bus stop, but only if you're an experienced hiker and wearing the right footwear. Once you're in the valley, you can stroll to a tiny waterfall or relax on the beach.
In conclusion, Turkey is a truly remarkable destination that offers a diverse range of experiences that are bound to leave a lasting impression on anyone who visits. With so much to see and do, planning a trip to Turkey can be overwhelming, which is why we've put together this one-week itinerary to help you make the most of your time in this beautiful country.
Whether you're exploring the ancient ruins of Ephesus, marveling at the stunning landscapes of Cappadocia, or simply indulging in the local cuisine, Turkey is sure to enchant and delight you in equal measure. So what are you waiting for? Pack your bags, grab your camera, and get ready for an unforgettable adventure in Turkey!